ASEAN Policy Makers Commit to Accelerating Human Capital Development
Ministers and senior government officials from ASEAN Member States convened today to discuss strategies for accelerating human capital development in the region through integrated policy investments and innovative policy reforms.
ASEAN countries have succeeded in achieving high levels of economic growth and have substantially reduced poverty over the last 20 years. However, on average, education, skills development, and health indicators are below expectations given ASEAN's income levels, and there are wide disparities in life expectancy, job productivity, and education quality across the region. Further investment in its people, particularly children and young people, remains a key challenge.
Organized by Thailand's National Economic and Social Development Council (NESDC) and Ministry of Foreign Affairs, the World Bank and UNICEF, the ASEAN High Level Meeting on Human Capital Development is designed to facilitate dialogue among member states to share successful policy frameworks, and help identify new approaches to human capital development and move toward a set of common, yet context-adapted, policy directions.
"Our region is committed to developing concrete actions to ensure that we have a future-ready and competitive workforce for the global digital economy," said Thosaporn Srisumphand, Secretary General of NESDC. "It is a priority for us to design effective public policies and government programs that put people at the center of development."
The World Bank's global Human Capital Project is an accelerated effort to assess the progress countries around the world, including those in ASEAN, have made in building human capital. It serves as the basis for strategic support to countries that want to invest more effectively in its people. According to the World Bank, children born in the ASEAN region today are expected to, on average, achieve about 59% of their full productivity potential compared to children born in areas with high performing education and health systems.
"Prioritizing human capital development means putting people at the center of investments, policies, and programs," said Mara Warwick, World Bank Country Director for Thailand, Brunei, Malaysia and the Philippines. "By working towards these goals, ASEAN countries can directly address gaps and provide a more sustainable, equitable, and prosperous future for all its people."
At the meeting, Ministry officials for Health and Education discussed how closely linked policies and investments produce tangible improvements in human capital outcomes.
The issue of malnutrition was discussed during the meeting, as countries highlighted examples of progress and challenges around policy implementation. In ASEAN, an estimated 5 million children suffer from wasting and one in four children are stunted in growth because of chronic undernutrition. Ministers and officials shared experiences and challenges about program design and successful implementation of initiatives to end all forms of malnutrition.
"It is important for all countries to take the ASEAN Leaders' Declaration on Ending all Forms of Malnutrition to heart. The region is now facing a double burden of malnutrition. It is home to 63.7 million undernourished people and has the fastest growing prevalence of childhood obesity in the world, both will negatively impact human capital and economic development," stated UNICEF Regional Director, Karin Hulshof.
Representatives from Ministries of Planning and Ministries of Labor spoke about concrete steps that will be needed to prepare next generations for the changing nature of jobs, and how the ASEAN region can seize opportunities created by a fast-growing digital era by preparing a future-ready workforce. Investments in reskilling and upgrading of knowledge for young people of today for the work place of tomorrow are necessary especially for developing countries where human capital development gaps remain wide.
At the meeting's conclusion, participating ASEAN ministers and officials agreed to enhance integrated policy investments in the different sectors, including healthcare, quality education, life-long learning, and skills development, throughout a human life cycle.
Afghanistan: Civilian casualties exceed 10,000 for sixth straight year
More than 10,000 civilians in Afghanistan were killed and injured last year, according to a new United Nations report that details record-high levels of civilian harm in the ongoing conflict.
"Almost no civilian in Afghanistan has escaped being personally affected in some way by the ongoing violence," Tadamichi Yamamoto, the UN Special Representative for Afghanistan and head of the UN Assistance Mission in Afghanistan (UNAMA), said on Saturday.
The report, entitled Afghanistan Annual Report on Protection of Civilians in Armed Conflict: 2019, documents 3,403 civilians killed and 6,989 injured – with the majority of the civilian casualties inflicted by anti-Government elements.
It is the sixth year in a row that the number of civilian casualties has exceeded 10,000.
Grim milestone
After more than a decade of systematically documenting the impact of the war on civilians, the UN found that in 2019 the number of civilian casualties had surpassed 100,000.
"It is absolutely imperative for all parties to seize the moment to stop the fighting, as peace is long overdue; civilian lives must be protected and efforts for peace are underway", stressed Mr. Yamamoto.
The figures outlined in the report, released jointly by UNAMA and the UN Human Rights Office, represent a five per cent decrease over the previous year, mainly due to a drop in civilian casualties caused by the terrorist group ISIL.
However, civilian casualties caused by the other parties rose, including a 21 per cent increase by the Taliban and an 18 per cent surge by the international military forces, mainly due to an increase in improvised explosive device attacks and airstrikes.
Protect civilians
"All parties to the conflict must comply with the key principles of distinction, proportionality and precaution to prevent civilian casualties," said Michelle Bachelet, the UN High Commissioner for Human Rights.
To ensure accountability, the report calls on all conflict parties to conduct prompt, effective and transparent investigations into all allegations of violations of international human rights law and international humanitarian law.
"Belligerents must take the necessary measures to prevent women, men, boys and girls from being killed by bombs, shells, rockets and improvised mines; to do otherwise is unacceptable", concluded the High Commissioner.
UNIDO and Switzerland expand cooperation to support cocoa value chain in Nicaragua's mining triangle
LI Yong, Director General of the United Nations Industrial Development Organization (UNIDO), and Federal Councillor Ignazio Cassis, Foreign Minister of the Swiss Confederation, have signed an agreement for a second phase of PROCACAO, a project to improve the productive and organizational capacities of cocoa producers in the so-called mining triangle in the northeast Nicaragua.
With a budget of US$4.845m over four years, the project will increase the productivity and competitiveness of actors along the cocoa value chain. By the end of the project, the income of at least 1,250 cocoa-producing families will have increased, as will the overall production of cocoa. Eighty per cent of producers will be certified with the Rainforest Alliance seal.
To obtain these results, the project is built on the dialogue with the main investment companies and the public sector; the project supports cocoa cooperatives and producers to be able to apply the protocol set up by large private buyers. It will establish agribusiness services driven by young people in order to improve the yield and the quality of the cocoa. Quality certification and best environmental practices will be target to improve and sustain the income from cocoa.
The partnership between UNIDO and the Swiss Agency for Development and Cooperation started in 2015. The first phase of the PROCACAO project achieved impact changes for producers, cooperatives and the cocoa market in the region. In the productive field, relevant technological advances were introduced by incorporating high-quality genetic material in cooperatives, establishing best practices for grafted cocoa, improving post-harvest work and advancing with the UTZ certification process in at least six cooperatives. At the market level, commercial relations were established with the main cocoa buyer present in the country. The commercialization options for fermented dry cocoa were expanded, ensuring the uptake of cocoa in the region.
Today, the scope of the initiative is to be widened even as the environmental challenges have increased. Thanks to the experience gained in the first phase, UNIDO believes that the region will emerge as a player in the international cocoa value chain, demonstrating a sustainable model that is able to integrate women and youth empowerment, as well as preserve biodiversity.
La Paz and Santa Cruz de la Sierra Develop Urban Resilience with World Bank Support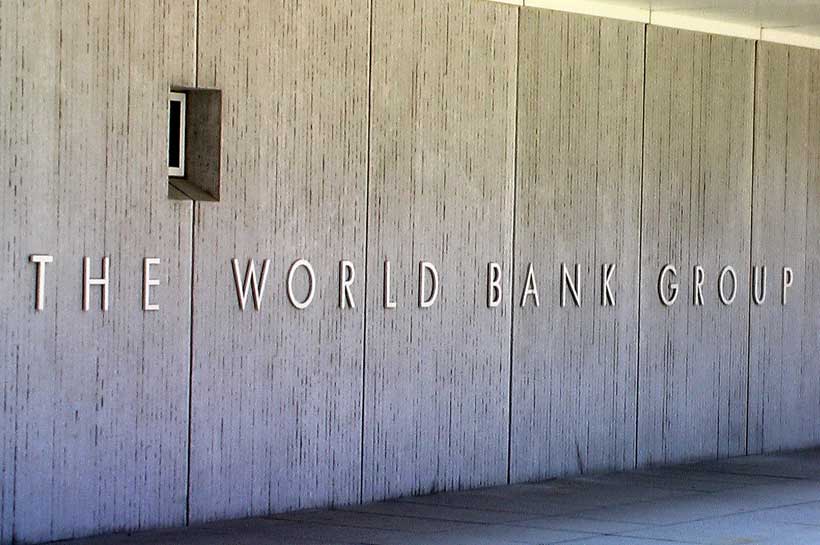 The World Bank Board of Directors approved two loans totaling US$70 million today to support the cities of La Paz and Santa Cruz de la Sierra in their efforts to reduce vulnerabilities to climate risks and to improve living conditions of more than 167,000 residents of lower-income areas of those municipalities.
The resources will be used to develop the resilience of the two cities. They will help strengthen their capacity to reduce and prevent climate risks and provide rapid response to the impacts produced by natural disasters.
The project includes the construction of infrastructure resistant to hydrometeorological phenomena such as mudslides and floods, including improved drainage ditches and river management works. Additionally, the project will improve neighborhoods and public spaces and promote sustainable urban mobility.
"With this project, we reiterate our commitment to Bolivia, and especially to the most vulnerable population, which is always more exposed to climate risks. It is essential for cities to be resilient and protect their inhabitants since, in addition to the dangers families face in emergency situations, their wellbeing suffers and their social advances are threatened," saidMarianne Fay, World Bank Director for Bolivia, Chile, Ecuador and Peru.
Over 20 percent of the Bolivian population, which is responsible for 21 percent of GDP, lives in areas of high climate risk. Therefore, it is crucial for municipalities to strengthen their urban resilience systems with planned investments. In La Paz and Santa Cruz de la Sierra, this need has become increasingly evident given their rapid growth, which has created a variety of challenges.
According to the Mayor of La Paz, Luis Revilla, this loan will enable the municipal government to respond to the considerable social needs in vulnerable areas of the city through interventions in water risk management and stabilization of zones. "This operation responds to a process of short-, medium- and long-term planning that the municipality began many years ago and that is established in Plan 2040, La Paz that We Want. It also reflects the responsible, efficient management of city finances, prioritizing high social impact interventions with a strong resilience component to reduce risks and improve the quality of life of La Paz residents," he said.
"The Santa Cruz municipality works with the World Bank in urban resilience with the purpose of improving the quality and conditions of life of our population and to transform the city with the neighbors' help," stated the Mayor of Santa Cruz de la Sierra, Percy Fernandes Añez. "Four integral and priority projects will be financed: a drainage channel in the 8th ring road – Abasto Wholesale Supply Center, the network of bicycle lanes and upgrading of public space, the revitalization and protection of the ecological cordon and construction of the Metropolitan Park along the Piraí River, and the renovation and improvement of the Historic Center. These projects will become references and models of urban and social development, in order to be replicated throughout the city and at national and international levels," he added.
The preparation and negotiations of the Urban Resilience Project, financed by the World Bank, began in 2018. This process was completed last January, when the previous agreements were approved.
In an effort to support project implementation and expand capacities to invest in the development of resilience of Bolivian cities, the World Bank and the Swiss State Secretariat for Economic Affairs (SECO) in Bolivia are planning joint technical assistance activities with the municipalities and the national government.
The implementing agencies of the loans will be the Autonomous Municipal Government of La Paz (GAMLP), which will receive US$20 million, with a maturity date of 18 years and a six-year grace period; and the Autonomous Municipal Government of Santa Cruz de la Sierra (GAMSC), which will receive US$ 50 million, with a maturity date of 15 years and a five-year grace period.
The resources correspond to investment financing from the International Development Corporation (IDA), an entity of the World Bank Group.