"Hope is by nature an expensive commodity, and those who are risking their all on one cast find out what it means only when they are already ruined." -Thucydides, The Peloponnesian War (416 BCE)
Hope is never a viable foreign policy. For the United States and its pertinent allies – when all falsely-comforting optics have been seriously set aside – it will become plain that Kim Jung Un never have had any genuine intentions to "denuclearize." Accordingly, those earlier expectations spawned by the White House that Pyongyang might somehow destroy its nuclear weapons and infrastructures (aka "complete denuclearization") will be finally discarded.
Nonetheless, for US President Donald Trump, this immutable obligation will come as an unpleasant surprise. He had expressly assumed, after all, that the two adversarial leaders "fell in love" upon joining hands in Singapore, and that his relevant international statecraft could be extrapolated directly from the narrowly commercial worlds of real estate bargaining and casino gambling. At that foreseeable stage of diplomatic negotiations, Mr. Trump will have no choice but to "live with" a nuclear North Korea, and the United States will have no choice but to focus on more tangibly meaningful goals.
Most important of all such goals will be the creation of a durable and mutually gainful deterrence regime with Pyongyang.[1]
Because these two already-nuclear adversaries will be starkly asymmetrical in nuclear military terms (that is, in regard to their respective nuclear assets and capabilities), Washington will require a different strategic posture from what successfully obtained during the Cold War era.[2] Back then, seeking a secure war-avoidance regime between roughly symmetrical superpowers – the US and USSR – the accepted security stance was termed "mutual assured destruction" or "MAD." That once stable stance, however, could never be appropriate today between the US and North Korea.
For just one notable difference, it would not be safe for an American president to assume the long-term decision-making rationality of his counterpart in Pyongyang. Reciprocally, and perhaps even reasonably, Kim Jung Un might not feel much better about assuming Donald Trump's verifiable and durable reliability. The ensuing uncertainties in Washington and Pyongyang could at some point give rise to more-or-less irresistible incentives to preempt, either by one side or the other.
As so little can ever be predicted about literally unprecedented interactions, these incentives could become authentically "synergistic." Here, the "whole" of any particular crisis outcome would be cumulatively more damaging than the "mere" additive sum of its recognizable "parts." In all such sui generis kinds of crisis interaction, the only truly predictable element would be the outcome's total unpredictability. It follows, inter alia, that both Donald Trump and Kim Jung Un ought to be modest about their prospective control over nuclear events, that is, extremely modest. To be sure, this would not be a convenient time or occasion for any exaggerated national expressions of pride, arrogance or immodesty.[3]
Not at all.
Knowing all this, how should the American president best proceed? To begin, meeting new and necessary strategic objectives by the United States should no longer center on fine-tuning "marketing" decisions made at Trump White House. Going forward, the critical US security task will necessarily go considerably beyond narrowly childish presidential assessments. Now, it should involve variously multi-layered, and many-sided intellectual challenges.[4]
Not by any means will this daunting task be manageable by those who would substitute "hope" for analysis.
In essence, success will never lend itself to proper resolution by an American president who remains mired in superficial elements of bargaining, one irremediably intoxicated with showcasing his confused diplomatic priorities of "attitude" over "preparation."
Going forward, among other things, the United States will need to present itself credibly to North Korea as willing and able to inflict unacceptably damaging retaliations in response to absolutely any conceivable levels of nuclear aggression. Although, earlier, President Trump's visceral position vis-à-vis Pyongyang had been to threaten Kim Jung Un with "fire and fury" or "total destruction," this was plainly not a sensible approach to achieving and sustaining long-term nuclear deterrence. However counterintuitive, Mr. Trump ought quickly understand, the credibility of US nuclear deterrent threats could vary inversely with the extent of enemy-threatened destruction.
If the perceived costs or "disutility" of American retaliatory destruction were blatantly disproportionate to the initial aggression, US deterrence could become correspondingly less persuasive.
This unfavorable outcome would obtain whether the American threats were issued sotto voce, or loudly, brashly and unambiguously.
In any strict scientific assessments of pertinent probabilities, such vital security requirements would represent uncharted waters; there could exist no fully reliable ways of determining what specific US deterrent threats were suitable or optimal. Still, it stands to reason that calibrating American retaliatory threats to the particular level of expected North Korean harms would generally offer a more prudent and promising strategy than simply posturing with various spasmodic, intermittent and across-the-board "MAD-style" threats of "total destruction."
In this connection, it could sometimes be wiser to signal Pyongyang of Washington's readiness to wage a "limited nuclear war," at least in certain specific conflict scenarios.[5]
Largely, this is because of the obviously asymmetrical nuclear capacities between these two prospective enemy states and because Washington must always seek to minimize the chances of any consequential misperceptions or strategic misunderstandings by Pyongyang.
Trump will also need to avoid exaggerating the strategic benefits of "personal attitude" in crisis-related diplomacy, and to proceed with a conscientiously fashioned analytic template. This would be a posture that could account for both the rationality and intentionality of enemy decision-makers in Pyongyang. In essence, Washington should soon approach the growing North Korean nuclear threat from a more disciplined conceptual perspective. This means factoring into any coherent US nuclear threat assessment (a) the expected rationality or irrationality of all principal decision-makers in Pyongyang; and (b) the foreseeable intentional or unintentional intra-crisis behaviors of these same adversarial decision-makers.
"Theory is a net," quotes (from the German poet, Novalis) the philosopher of science, Karl Popper,[6] and "only those who cast, can catch." In all such bewilderingly complex strategic matters, nothing can prove to be more practical than good theory. Always, in science, explanatory generality is the key to specific meanings and predictions. Having readily at hand such comprehensive policy clarifications could help guide US President Donald Trump usefully beyond otherwise vague or simply impromptu appraisals.
Under no circumstances, this president must be reminded, should such multi-sided crisis possibilities be assessed (implicitly or explicitly) as singular or ad hoc phenomena.
There is more. Going forward, capable American strategic analysts guiding the president should enhance their newly-planned nuclear investigations by first identifying the basic distinctions between (a) intentional or deliberate nuclear war, and (b) unintentional or inadvertent nuclear war. The derivative risks resulting from these (at least) four different types of possible nuclear conflict are apt to vary considerably. Those American analysts who might remain too completely focused exclusively upon a deliberate nuclear war scenario could too-casually underestimate an even more salient nuclear threat to the United States.
This is the increasingly plausible threat of unintentional or inadvertent nuclear war.
One additional conceptual distinction must now be mentioned and inserted into any US analytic scenario "mix." This is the subtle but still serious difference between an inadvertent nuclear war and an accidental nuclear war. To wit, any accidental nuclear war would have to be inadvertent; conversely, however, there could be certain determinable forms of inadvertent nuclear war that would not necessarily be accidental.
Most critical in this connection are various significant errors in calculation committed by one or both sides – that is, more-or-less reciprocal mistakes that could lead directly and inexorably to a genuine nuclear conflict. Here, the most blatant example would concern assorted misjudgments of enemy intent or capacity that might somehow emerge during the course of any one crisis escalation. Such misjudgments would likely stem from an expectedly mutual search for strategic advantage occurring sometime during a competition in nuclear risk-taking.
In more expressly strategic parlance, this would suggest a more-or-less traditional search for "escalation dominance" in extremis atomicum.
There would then also need to be various related judgments concerning expectations of rationality and irrationality within each affected country's core decision-making structure. One potential source of unintentional or inadvertent nuclear war could be a failed strategy of "pretended irrationality." A posturing American president who had too "successfully" convinced enemy counterparts of his own irrationality could thereby spark an otherwise-avoidable enemy preemption.
"Played" in the other direction, an American president who had begun to take very seriously Kim Jung Un's presumed unpredictability could sometime be frightened into striking first himself. In this alternate case, Washington would become the preempting party that might then claim legality for its allegedly defensive first-strike. In any such "dicey" circumstances, those US strategists charged with fashioning an optimal strategic posture would do well to recall Carl von Clausewitz's oft-quoted warning (in On War) concerning "friction."
This "Clausewitzian" property represents the unerringly vital difference between "war on paper" and "war as it actually is." It's not a distinction readily determinable by any presidential "attitude."
It is also possible, amid such chess-like strategic dialectics, that the first "game" might end not with an enemy preemption, but instead with Washington deciding to "preempt the preemption." Here, US president Trump, sensing the too-great "success" of his own pretended irrationality, might quickly foresee Kim's consequent insecurity, and then (maybe even quite rationally) decide to "strike first before the enemy strikes first."
If this game were played in the other direction, it might sometime end not with a US preemption generated by compelling fears of enemy irrationality, but rather with an enemy first-strike intended to preempt a then-anticipated American preemption. In any event, implementing long-term successful nuclear deterrence between Washington and Pyongyang would be in the best interests of both parties. US President Donald Trump now has a distinct opportunity to make calculable progress on the North Korean nuclear problem, but only if he can finally get beyond the patently futile hope of eliciting enemy "denuclearization."
It follows, plainly and incontestably, that the best use for American nuclear weapons in any ongoing US-North Korea negotiation will be as elements of dissuasion or persuasion, and not as actual weapons of war. In this regard, the key underlying principle goes back even before the advent of any nuclear weapons. Remembering the ancient Chinese strategist Sun-Tzu in his On War (Chapter 3, "Planning Offensives"): "Subjugating the enemy's army without fighting is the true pinnacle of excellence."
For Donald Trump, there can be no more timely or primary principle of diplomacy with Kim Jung Un. Recalling also ancient Greek historian Thucydides, a US presidential knowledge of history ought soon obtain more conspicuous pride of place. Apropos of such an always vital knowledge, basing US national security policies upon vague "hopes" would quickly become a too-grievously "expensive commodity."

---
[1] It goes without saying that the benefits of such creation would likely "spill over" into the wider world of strategic planning and and diplomacy, thereby reducing the risks of certain types of war in other parts of the globe. For example, one plausible effect would be a corollary reduction of nuclear risk between Israel and its various enemies in the Middle East. See, by this author, Louis René Beres, https://besacenter.org/wp-content/uploads/2017/03/427-Trump-North-Korea-Israel-Nuclear-Strategy-Beres-final.pdf
[2] Nonetheless, we are presently living in a diplomatic world that could accurately be termed "Cold War II." This second Cold War will inevitably provide the broad structural context for whatever actually transpires between the United States and North Korea. On this particular context, by this author, see: Louis René Beres, https://besacenter.org/wp-content/uploads/2019/07/162-MONOGRAPH-Beres-Israeli-Nuclear-Deterrence-CORRECTED-NEW.pdf
[3] This calls to mind, of course, what the ancient Greek philosophers and playwrights called "hubris."
[4] One of these increasingly serious challenges will be the prospect of certain third-party hacking interventions, that is, intrusions by another state or sub-state actor (terrorist organization) intended to "catalyze" a nuclear war between the United States and North Korea. Indeed, in some conceivable scenarios, the pertinent hacking aggressor could even be a pure "mercenary" hired by a state and/or terrorist group.
[5] Several of the author's early books deal very specifically with aspects of a limited nuclear war scenario. See, for example, Louis René Beres, The Management of World Power: A Theoretical Analysis (1973); Louis René Beres, Terrorism and Global Security: The Nuclear Threat (1979); Louis René Beres, Apocalypse: Nuclear Catastrophe in World Politics (1980); Louis René Beres, Mimicking Sisyphus: America's Countervailing Nuclear Strategy (1983); and Louis René Beres, Security or Armageddon: Israel's Nuclear Strategy (1986).
[6] See Popper's classic, The Logic of Scientific Discovery (1959).
Why shouldn't Israel Undermine Iran's Conventional Deterrence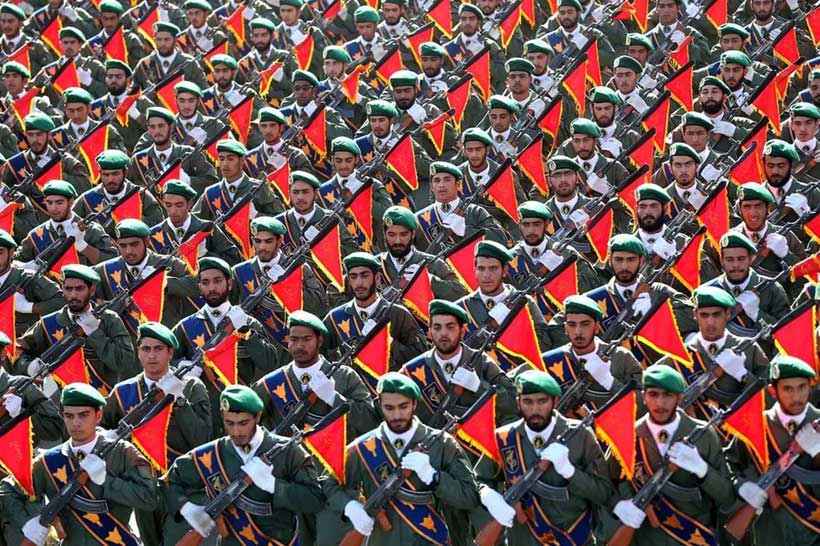 When Naftali Bennett took over as the prime minister of Israel, it was expected that he would take a different approach compared to Netanyahu. This could be a probable expectation, save for the issue of Iran, since Iran is considered a consistent strategic and existential threat in the eyes of Israeli political and military officials same way that Israel has always been considered an enemy in the strategic culture of the Islamic Republic of Iran. Therefore, with the resumption of the Iran nuclear talks in Vienna, Israel has intensified its campaign for an imminent military strike on Iran. On the other hand, Iran has tried to create a balance of missile threat against Israel based on valid deterrence during the past years.
However, the level and the nature of performance and deterrence of these two influential actors of the Middle East are fundamentally different. While Iran has defined its deterrence based on hybrid missile deterrence concepts—including direct and extended deterrence—, Israel's deterrence is based on preemptive warfare, a.k.a. "immediate deterrence," irrespective of its nuclear capabilities, policies of "strategic ambiguity" and "defensible borders strategy."
From a direct deterrence perspective (i.e., the strength of a large missile fire from within Iranian territory) and given the extended and asymmetric dimensions (i.e., strengthening missile capabilities of the axis of resistance), the Islamic Republic of Iran believes that Israel will gradually become weaker and more fragile defensively, considering the importance of objective components in the area of ​​deterrence—such as geographical depth and population, and this will derive Israeli leaders to consider their fragile security and survival before any attempt to take on a direct military confrontation with Iran. For instance, when the tensions over Iran's nuclear program escalated between 2010 and 2013 during the Obama administration, none of Iran's nuclear facilities was attacked, despite Israel's repeated expression of its willingness to do so. Former defense minister Ehud Barak justified this inaction with the pretext of Barack Obama's opposition and lack of support. In fact, the Netanyahu administration sought to instill this idea to the world that Israel has both the "determination" and the "ability" to attack Iran should this preemptive action not have been faced with Washington objection. The fact that Netanyahu still failed to implement the idea even during Trump administration—as John Bolton points out in the first chapter of his book—despite his overwhelming support for Israel, indicated the fact that Israel does not have independent military capabilities and determination to take such hostile action at no cost without the support of the US.
Therefore, despite the constant claims of Israeli officials, this country's general strategy so far has been to avoid direct military confrontation with Iran and to focus on less intense and covert warfare. This has changed since 2017 due to Israel's objection to pro-Iranian forces regaining the control over Al-Bukamal Qa'im border crossing on the Iraqi-Syrian border, and the consequent lack of a proportionate and retaliatory response from Iran to Israel's ongoing operations in Syria. In fact, inaction of Iran has allowed Israeli army to expand its campaign from northern borders and the Golan Heights (as the first ring) to the province of Deir ez-Zor in eastern Syria, then to the depths of Iraq in cooperation with the US (as the second ring), and eventually, inside the Iranian territory (as the third ring). The expansion of Israel's subversive actions deep inside Iran is an effort to discredit Iran's deterrence as well as undermining Iran's strategic stability, while also dismantling Iran's military and nuclear capabilities.
In the meantime, Israel's embark on the strategy of Third-Circle Directorate based on intensifying low-level but effective military actions on Iranian soil has played a greater role in undermining Iran's conventional deterrent advantages. Israel's repeated operation and its recklessness in accepting responsibility for such actions has taken Israel's belief and determination that it can target Iran's assets and strategic resources inside and outside of Iran with numerous intermittent actions to a new level. Therefore, it can be said that while the previous positions of Israeli officials regarding the bombing and cessation of Iran's nuclear capabilities were mostly focused on the assassination of Iranian scientists, targeted cyberattacks, sabotages, and bombings of industrial, security, and military facilities, there is no guarantee that the Third-Circle Directorate would not extent to explicit and direct entry of Israeli fighters, bombers or ballistic missiles to bomb Iran's nuclear and military facilities in cooperation with the United States or independently.
If Israel mistakes Iran's inaction with inability to respond and decides to extend Mabam Campaign to air or missile strikes inside the Iranian borders, it should not be sure of the unpredictable consequences. Iran has not yet responded decisively to cyber-attacks, the assassination of its scientists, and the Israeli sabotages due to the fact that these actions have been designed and carried out in such a way that Iran has assessed the damage as compensable. That is, a long set of low-level attacks were conducted to change the state of the field without taking actions that justifies an extensive reaction. Iran's failure to respond to the recent Israeli attack on the port of Latakia is a clear example of the success and effectiveness of Salami Slicing strategy. Such strategies are designed to engage Iran in a polygonal dilemma: that it cannot respond to every individual military actions and small-scale sabotage, while inaction against these multiple small and non-intensive attacks will gradually result in losing its strategic position and deterrent credibility.
This very, unique Israeli strategy in military confrontation with Iran has reinforced the assessment of the Bennett administration about the serious weakness of Iran's conventional deterrence. As a clear case Foreign Minister Yair Lapid claimed that "Israel could attack Iran if necessary without informing the Biden administration, which is looking to rejoin the nuclear deal". This problem became more apparent after the assassination of the commander of the Quds Force of the IRGC, especially in the last months of Donald Trump's presidency. In other words, if Tehran decided to respond directly to various Israeli actions, such as the assassination of Mohsen Fakhrizadeh and attacks on its military and industrial centers, the risk of a war with Israel with the support of the US would increase. By the same token, this has in fact given Tehran an opportunity not to retaliate based on the concept of conventional strategic stability. That is, at this level of conflict, Iran's confidence in its ability to retaliate makes it easier for this country to limit and delay the response. From Iranian perspective, therefore, conventional strategic stability means preventing armed conflict in the Middle East, especially a level of conflict that directly threatens its security and territory.
However, if Israel tries to discredit Iran's conventional deterrence and strategic stability by launching a direct air strike into Iranian territory, Iran's retaliatory response will not be as limited and symbolic as the attack on the US base of Ain al-Assad in Iraq, because Tehran would face the so-called "Sputnik moment" dilemma, which forces it to test its missile credibility. In such a situation, Iran will be forced to first, launch a decisive comprehensive missile response against Israel and then change its deterrent structure from conventional to nuclear by leaving the NPT in order to contain pressure of domestic public opinion, maintain its credibility with regional rivals such as Turkey, Pakistan, Saudi Arabia, and even the Republic of Azerbaijan, and to reassure its proxy forces in the axis of resistance.
Indo-Pacific strategy and the new China-IDF relationship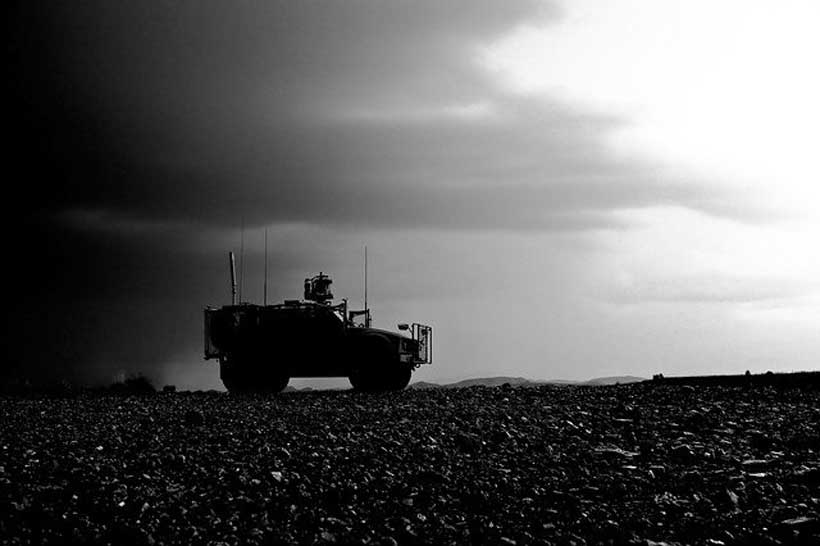 The signing of the United States of America (the new Aukus defense agreement and the Quad Quartet agreement with Japan, India and Australia), had significant future repercussions on the Middle East region and the balances of power and influence within it, given its great geopolitical importance, according to these new American agreements in the "Indo-Pacific region", China will have to (face a new strong defense alliance in the Indo-Pacific region, then transfer this entire Chinese conflict to the Middle East and the Iranian nuclear file and increase Chinese influence in the sea straits and waterways in the Middle East), an alliance welcomed by regional partners such as Japan. The three countries in the new US regional alliances and polarizations of "Japan, India, and Australia" also make it clear that such agreements with the United States of America are a (historic opportunity for them and their allies to protect common values ​​and enhance security and prosperity in the Indo-Pacific region). On the other hand, we find that those American agreements and alliances in the "Indo-Pacific" region surrounding China will be reflected in one way or another and may increase in the Middle East, for China will have to transfer conflict and competition with Washington to the region, Israel and Iran, and this will have future consequences and repercussions. The countries of the region in the Middle East and the Arabian Gulf, as follows:
The equation of competition between the United States and China in the Middle East has increased since the Biden administration took office, and here (placing the neutral countries in the middle became more difficult). One of the areas that may witness an escalation in the intensity of competition between the two sides is the Middle East.
To understand the vision of regional countries for their interests with the two powers, it is necessary to look at the initial indicators issued by the Biden's administration towards the region. It has become clear that the US administration has a desire to reformulate its approach towards the region, but (it is not yet clear how deep this American step and its impact on the regional security structure sponsored by the United States, especially in the Arab Gulf region).
The US Defense Secretary "Lloyd Austin" announced a comprehensive strategic review of the status of US forces around the world, including the Middle East. It seems that officials in the US Department of Defense "Pentagon" are tending to reconsider the status of US forces in the Middle East, which may be understood (not a condition of reducing them), in favor of increasing the size of the forces in the "Indo-Pacific" region.
At the present time, the Biden administration's focus was on (ending the war in Yemen, reviving the negotiation track over the Iranian nuclear file), and it did not show much interest in other pivotal files.
In parallel with the previous US approach, the US National Security Adviser "Jake Sullivan", reduced the number of Middle East experts in the US National Security Council, and significantly increased the number and hierarchy of Indo-Pacific experts.
Defense Minister "Lloyd Austin" also appointed three advisers to him, all of them are Asian experts, and none of them specialize in Middle Eastern issues, in contrast to the approach of all previous US administrations, due to the danger of China, according to the current US security strategy.
These American steps toward China reflect the Biden administration's vision of the world from the perspective of "the theory of the great power conflict", which prevailed during the Cold War, and the decline of the Middle East on its list of priorities.
On the Israeli-Chinese side, Beijing will try to play an increasing role inside Israel in order to bring about rapprochement with Tel Aviv at the expense of Washington. Here, we note the (extent and seriousness of Chinese companies sought to obtain contracts to operate the main Israeli ports, as Washington was particularly concerned about a Chinese company winning a tender to manage a port in Haifa, where the US Navy's Sixth Fleet is anchored).
Perhaps the future analysis will come in (China's attempt to play a challenge to American interests inside Israel, and China's future planning in order to manage all Israeli ports, and thus control the shipping lanes in the Mediterranean and the Red Sea). Which is what Washington fears the most.
In addition to China's desire to invest and be present in vital infrastructure projects in Israel, (China is trying to obtain this advanced Israeli technology, and trying to obtain any monopoly information that can be harvested in China by Israeli companies to benefit from it in the aspects of Chinese progress and innovation), thus, he challenged American technological progress from the Israeli gate.
The most important and most dangerous for me, analytically, is the attempts of the People's Republic of China to obtain all Israeli trade secrets related to the United States of America, and even more dangerous in the future is (the rapprochement of the Chinese People's Liberation Army with the Israel Defense Forces, which relies heavily on advanced American equipment such as Fighter "F-35").
From my analytical point of view, the expectation remains that (if China succeeds in increasing its ability to exist, monitor and infiltrate the Israeli army), this may allow Beijing to obtain all American military technological secrets from Israel directly, and here is the danger for the United States of America being Israel is a conduit through which the (People's Liberation Army of China) "PLA" achieves greater parity with the US armed forces. This is what Washington is trying to confront from Tel Aviv to counter Chinese influence there, as the United States of America cannot in any way allow its military technology to fall into the hands of its main opponent, China.
Perhaps the final analysis here, is explaining that (the absence of American thinking of a clear strategy until now to confront the growing Chinese influence in the region and the world), and perhaps it is a continuation of the same approach of the "Trump's administration", as the United States shows interest in what it does not want, without presenting a clear vision of the results that you want access to this conflict.
China, Vietnam, Philippines and United States Sustainability in the South China Sea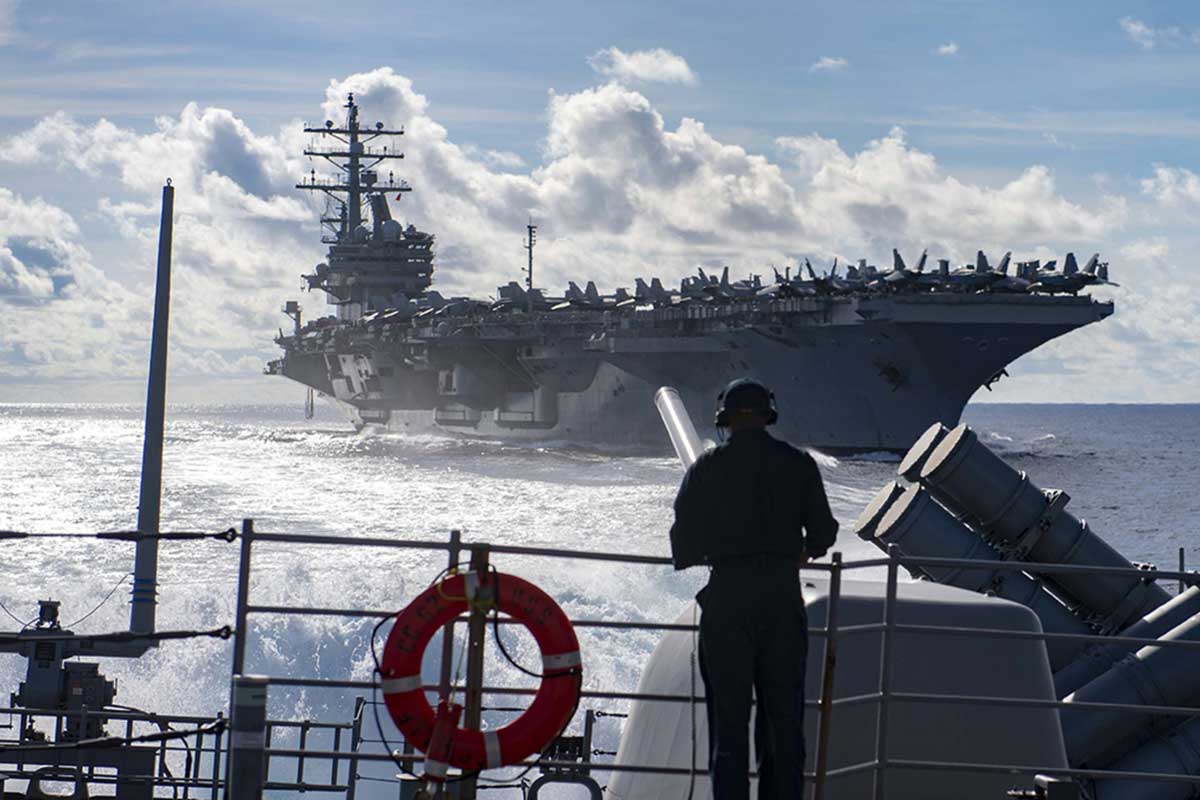 Authors : Nabel Akram, Imran Altaf, Komal Tariq
Supremacy of any world power depends upon its control over the important Geo-strategic places. A hegemon must have influence over the Geo-strategic places. This rule is generally applied for every world super power. Other factors like the will to lead, economic, political and military factors are also important but these factors are restricted in a specific sphere of influence. Influence over Geo-strategic important places enhances the influence over other countries related to that place. Britain remained the superpower due to occupation of such important places. The US as a super power and hegemon, is enjoying influence over the Geo-strategic places in the world. The US has influence over Malacca Strait, Suez Canal, and Panama Canal etc. (Oral, 2012). On strategic places, the US is facing challenges from China and Russia. Russia has occupied Crimea the strategically important place in East Europe which covers black sea and offered a way towards Mediterranean Sea. On the other hand, China is struggling hard to get control over South China Sea (SCS). The SCS is an important Geo-strategic, Geo-economic and geopolitical place for world. It contains plenty of natural resources and the hub of fishing. It covers half of the world trade passage. The US has enjoyed strong influence in this place after WWII, but, now the US is facing great resistance from China. The US does not want to lose its influence in East Asia and the SCS. The US is struggling hard with the coordination of the ASEAN states, Japan, Australia and India. China is gradually strengthening its control over the SCS. Due to economic growth, China has got influence over regional countries. Most critical area of South China Sea dispute contains two groups of islands such as Paracel Islands and Spratly Islands. Paracel archipelago comes under the rule of China (The People's Republic of China, 2014). China has occupied this group of islands in 1974. Spratly islands are most disputed among China, Philippines and Vietnam (Ngo, 2017). This group of islands are under the different countries like China, Vietnam, Philippine, Malaysia and Taiwan. China has constructed seven artificial islands on this place (Southerland, 2016). The US has initiated Freedom of Navigation Operations (FONOPs) in the SCS region with objective to contain China from establishing its hegemony in this region. It has increased the sensitivity of this issue in region (Harress, 2015).   
Vietnam and Philippines both are the potential rival of China in South China Sea dispute. These countries have deep economic and diplomatic ties with China. Both countries are engaging China to set up alliances with the US and other important states for restraining and hedging China. Vietnam and Philippines are making efforts to strengthen their military setup against China. The US is providing its assistance to the rival states of China and opposing Chinese irredentist claim with the help of maritime law and the right of freedom of navigation in the SCS as an international sea. In this way, China has to face potential rivalry from the US, Vietnam and Philippines in SCS.
Philippines and Vietnam have huge trade and diplomatic relations with China for hedging China. Both countries even have strong economic and strategic relations with Chinese competitors like the US, Russia, Japan and India. In this way, both countries are reducing the risk. Vietnam is consistently building its military capabilities through strong economy and making alliances with the strong countries and international and regional institutions. There are following way which cause to hedging China.
For hedging China, Philippines and Vietnam are engaging China through a huge trade volume and interdependence. Vietnam has become the biggest trading partner of China. Mutual interdependence will cause to stop China from taking any aggressive action against Vietnam.
Philippines and Vietnam are developing diplomatic, political, party to party and people to people relations with China. This will help to know about the behavior of China towards Philippines and Vietnam over South China Sea dispute.
Philippines and Vietnam are focusing to increase its military strength. For this purpose, Vietnam has bought large military equipment from Russia and developed its military equipment complex in Vietnam for modernizing its military equipment with the help of Russia. Philippines has increased its military alliance with the US.
Vietnam has made alliances with world powers like the US, Russia, India, Japan etc. to secure itself against any aggression from China. For this purpose, it has engaged itself in many exercises and joint ventures with the US and many other countries.
Philippines and Vietnam has improved its relations with neighboring countries who can provide help in time of difficulty. This is the reason that Philippines and Vietnam are active in ASEAN forum.
China would play its role as a hegemon after the US. The US should contain China through its neighboring countries like Japan, India, South Korea, Taiwan, Vietnam, Singapore and Russia. To gain hegemonic status, it is necessary to become regional hegemon. John Mearsheimer supports regional hegemon. He gives example of the US that it first became regional hegemon in 1898 after Monroe doctrine and gained world hegemonic status after the WWII (Mearsheimer, 2004).
China has acquired economic and military power and about to become a regional hegemon. John Mearsheimer (2006) suggests China to gain hegemonic status; China must need to become regional hegemon and to get more power than its neighbors like Japan, Russia and India. China should increase its military strength and power. China has to regain Taiwan for establishing the status of regional hegemon (Mearsheimer, China's Unpeaceful Rise, 2006).
Rising security demands of China has unsecured the neighboring countries. Arm race has been started in East Asia region. Although, China has maintained good relations with its neighbors but they have strong concerns over Chinese security measures. China's largest economy and advanced military stimulate China to control its surroundings (Roy, 2013).
After open up policies, China has rapidly grown and become world imminent actor. To become a great power, China has to respond all challenges positively and set its priorities to overcome its drawbacks. In future, China should not claim its hegemony. China should need to advocate new world system with some reforms in economy and politics without claiming its hegemony (Bijian, 2005).
China is the largest trading partner of Vietnam. Vietnam's second largest export partner is China with 13.2 percent of its export. The US secure biggest trading partner with 21 percent of Vietnamese export and Japan secured third with 8.4 percent of Vietnam export. Vietnam's first largest import partner is China with 34 percent of its import and Japan secured fourth largest import partner with 6.4 percent of Vietnamese import (CIA, 2017). A huge numbers of Chinese foreign direct investment companies are working in Vietnam. It is estimated that about 833 companies are running their business in Vietnam in 2011. The quantity of these companies are increasing day by day and their total registered capital is 4.3 billion. There are following benefits of Vietnam for economic partnership with China;
Spratly Islands (Kalyan Islands Group) are the part of Philippines territory. KIG is the part of Philippines Exclusive Economic Zone (EEZ) under UNCLOS 1982 (Palma, 2009). Philippines has filed a case against China and its historical claim of nine dash lines in International court of Tribunal in Hague in 2013. Court has given decision in favor of Philippines on 12 July 2016 but China has rejected the decision and remained adamant in its claim (France-Presse, Agence, July 8th, 2016). Philippines and Chinese relations worsen due to Philippines case and the ongoing problem in Scarborough Shoal and Chinese construction of new islands. This was the scenario when Philippines new president Rodrigo Roe Duterte took charge on 30 July 2016 (Philippine History, 2017) and initiated new strategy that is called strategic hedging. Although Philippines previous governments have close economic and political relations but current government is leading in this respect. Philippines started to engage China with a huge trade volume. Politically, Philippines has come closer to China (Shead, 2017).
The Geo-strategic position and bundle of resources are the main reason that China is very conscious to control this region whereas other regional actors like Vietnam, Philippine, Malaysia and Brunei are also active for sovereignty over these islands due to Geo-proximity and resources. The US as the global hegemon has become the part of this game and wants to get its part from these resources. This is the reason that it has established strong alliances with other stack holders against China and also provoking Japan, Australia and India against China due to this regional dispute. The SCS is important for the US for three purposes; first it secures the US trade and military, second, it is check to restrain and contain the Chinese hegemony in the East Asia region (Mustajib, 2016), third, it is necessary for the protection of the US allies like Taiwan, South Korea, and Japan and ASEAN member countries. On the trade basis, the SCS is the passage of the 5 trillion annual ships (Robinson, 2018) and ships related to the US trade and military activities are worth 1.2 trillion dollar trade with East Asian countries (Mustajib, 2016).
Peace lies in continuous diplomatic engagement of claimant countries of the SCS dispute. Any change in existing status quo might put the peace of whole region at risk. Philippines and Vietnam consider China as an assertive state. Both States want to establish close relations with China in order to stop China from assertive actions. The US has strong political, economic and military bilateral alliances with Philippine, Vietnam and other ASEAN countries. The US has launched the FONE operations in the SCS to contain China. These operations show that the US wants to sustain its hegemony in East Asia.