"Hope is by nature an expensive commodity, and those who are risking their all on one cast find out what it means only when they are already ruined." -Thucydides, The Peloponnesian War (416 BCE)
Hope is never a viable foreign policy. For the United States and its pertinent allies – when all falsely-comforting optics have been seriously set aside – it will become plain that Kim Jung Un never have had any genuine intentions to "denuclearize." Accordingly, those earlier expectations spawned by the White House that Pyongyang might somehow destroy its nuclear weapons and infrastructures (aka "complete denuclearization") will be finally discarded.
Nonetheless, for US President Donald Trump, this immutable obligation will come as an unpleasant surprise. He had expressly assumed, after all, that the two adversarial leaders "fell in love" upon joining hands in Singapore, and that his relevant international statecraft could be extrapolated directly from the narrowly commercial worlds of real estate bargaining and casino gambling. At that foreseeable stage of diplomatic negotiations, Mr. Trump will have no choice but to "live with" a nuclear North Korea, and the United States will have no choice but to focus on more tangibly meaningful goals.
Most important of all such goals will be the creation of a durable and mutually gainful deterrence regime with Pyongyang.[1]
Because these two already-nuclear adversaries will be starkly asymmetrical in nuclear military terms (that is, in regard to their respective nuclear assets and capabilities), Washington will require a different strategic posture from what successfully obtained during the Cold War era.[2] Back then, seeking a secure war-avoidance regime between roughly symmetrical superpowers – the US and USSR – the accepted security stance was termed "mutual assured destruction" or "MAD." That once stable stance, however, could never be appropriate today between the US and North Korea.
For just one notable difference, it would not be safe for an American president to assume the long-term decision-making rationality of his counterpart in Pyongyang. Reciprocally, and perhaps even reasonably, Kim Jung Un might not feel much better about assuming Donald Trump's verifiable and durable reliability. The ensuing uncertainties in Washington and Pyongyang could at some point give rise to more-or-less irresistible incentives to preempt, either by one side or the other.
As so little can ever be predicted about literally unprecedented interactions, these incentives could become authentically "synergistic." Here, the "whole" of any particular crisis outcome would be cumulatively more damaging than the "mere" additive sum of its recognizable "parts." In all such sui generis kinds of crisis interaction, the only truly predictable element would be the outcome's total unpredictability. It follows, inter alia, that both Donald Trump and Kim Jung Un ought to be modest about their prospective control over nuclear events, that is, extremely modest. To be sure, this would not be a convenient time or occasion for any exaggerated national expressions of pride, arrogance or immodesty.[3]
Not at all.
Knowing all this, how should the American president best proceed? To begin, meeting new and necessary strategic objectives by the United States should no longer center on fine-tuning "marketing" decisions made at Trump White House. Going forward, the critical US security task will necessarily go considerably beyond narrowly childish presidential assessments. Now, it should involve variously multi-layered, and many-sided intellectual challenges.[4]
Not by any means will this daunting task be manageable by those who would substitute "hope" for analysis.
In essence, success will never lend itself to proper resolution by an American president who remains mired in superficial elements of bargaining, one irremediably intoxicated with showcasing his confused diplomatic priorities of "attitude" over "preparation."
Going forward, among other things, the United States will need to present itself credibly to North Korea as willing and able to inflict unacceptably damaging retaliations in response to absolutely any conceivable levels of nuclear aggression. Although, earlier, President Trump's visceral position vis-à-vis Pyongyang had been to threaten Kim Jung Un with "fire and fury" or "total destruction," this was plainly not a sensible approach to achieving and sustaining long-term nuclear deterrence. However counterintuitive, Mr. Trump ought quickly understand, the credibility of US nuclear deterrent threats could vary inversely with the extent of enemy-threatened destruction.
If the perceived costs or "disutility" of American retaliatory destruction were blatantly disproportionate to the initial aggression, US deterrence could become correspondingly less persuasive.
This unfavorable outcome would obtain whether the American threats were issued sotto voce, or loudly, brashly and unambiguously.
In any strict scientific assessments of pertinent probabilities, such vital security requirements would represent uncharted waters; there could exist no fully reliable ways of determining what specific US deterrent threats were suitable or optimal. Still, it stands to reason that calibrating American retaliatory threats to the particular level of expected North Korean harms would generally offer a more prudent and promising strategy than simply posturing with various spasmodic, intermittent and across-the-board "MAD-style" threats of "total destruction."
In this connection, it could sometimes be wiser to signal Pyongyang of Washington's readiness to wage a "limited nuclear war," at least in certain specific conflict scenarios.[5]
Largely, this is because of the obviously asymmetrical nuclear capacities between these two prospective enemy states and because Washington must always seek to minimize the chances of any consequential misperceptions or strategic misunderstandings by Pyongyang.
Trump will also need to avoid exaggerating the strategic benefits of "personal attitude" in crisis-related diplomacy, and to proceed with a conscientiously fashioned analytic template. This would be a posture that could account for both the rationality and intentionality of enemy decision-makers in Pyongyang. In essence, Washington should soon approach the growing North Korean nuclear threat from a more disciplined conceptual perspective. This means factoring into any coherent US nuclear threat assessment (a) the expected rationality or irrationality of all principal decision-makers in Pyongyang; and (b) the foreseeable intentional or unintentional intra-crisis behaviors of these same adversarial decision-makers.
"Theory is a net," quotes (from the German poet, Novalis) the philosopher of science, Karl Popper,[6] and "only those who cast, can catch." In all such bewilderingly complex strategic matters, nothing can prove to be more practical than good theory. Always, in science, explanatory generality is the key to specific meanings and predictions. Having readily at hand such comprehensive policy clarifications could help guide US President Donald Trump usefully beyond otherwise vague or simply impromptu appraisals.
Under no circumstances, this president must be reminded, should such multi-sided crisis possibilities be assessed (implicitly or explicitly) as singular or ad hoc phenomena.
There is more. Going forward, capable American strategic analysts guiding the president should enhance their newly-planned nuclear investigations by first identifying the basic distinctions between (a) intentional or deliberate nuclear war, and (b) unintentional or inadvertent nuclear war. The derivative risks resulting from these (at least) four different types of possible nuclear conflict are apt to vary considerably. Those American analysts who might remain too completely focused exclusively upon a deliberate nuclear war scenario could too-casually underestimate an even more salient nuclear threat to the United States.
This is the increasingly plausible threat of unintentional or inadvertent nuclear war.
One additional conceptual distinction must now be mentioned and inserted into any US analytic scenario "mix." This is the subtle but still serious difference between an inadvertent nuclear war and an accidental nuclear war. To wit, any accidental nuclear war would have to be inadvertent; conversely, however, there could be certain determinable forms of inadvertent nuclear war that would not necessarily be accidental.
Most critical in this connection are various significant errors in calculation committed by one or both sides – that is, more-or-less reciprocal mistakes that could lead directly and inexorably to a genuine nuclear conflict. Here, the most blatant example would concern assorted misjudgments of enemy intent or capacity that might somehow emerge during the course of any one crisis escalation. Such misjudgments would likely stem from an expectedly mutual search for strategic advantage occurring sometime during a competition in nuclear risk-taking.
In more expressly strategic parlance, this would suggest a more-or-less traditional search for "escalation dominance" in extremis atomicum.
There would then also need to be various related judgments concerning expectations of rationality and irrationality within each affected country's core decision-making structure. One potential source of unintentional or inadvertent nuclear war could be a failed strategy of "pretended irrationality." A posturing American president who had too "successfully" convinced enemy counterparts of his own irrationality could thereby spark an otherwise-avoidable enemy preemption.
"Played" in the other direction, an American president who had begun to take very seriously Kim Jung Un's presumed unpredictability could sometime be frightened into striking first himself. In this alternate case, Washington would become the preempting party that might then claim legality for its allegedly defensive first-strike. In any such "dicey" circumstances, those US strategists charged with fashioning an optimal strategic posture would do well to recall Carl von Clausewitz's oft-quoted warning (in On War) concerning "friction."
This "Clausewitzian" property represents the unerringly vital difference between "war on paper" and "war as it actually is." It's not a distinction readily determinable by any presidential "attitude."
It is also possible, amid such chess-like strategic dialectics, that the first "game" might end not with an enemy preemption, but instead with Washington deciding to "preempt the preemption." Here, US president Trump, sensing the too-great "success" of his own pretended irrationality, might quickly foresee Kim's consequent insecurity, and then (maybe even quite rationally) decide to "strike first before the enemy strikes first."
If this game were played in the other direction, it might sometime end not with a US preemption generated by compelling fears of enemy irrationality, but rather with an enemy first-strike intended to preempt a then-anticipated American preemption. In any event, implementing long-term successful nuclear deterrence between Washington and Pyongyang would be in the best interests of both parties. US President Donald Trump now has a distinct opportunity to make calculable progress on the North Korean nuclear problem, but only if he can finally get beyond the patently futile hope of eliciting enemy "denuclearization."
It follows, plainly and incontestably, that the best use for American nuclear weapons in any ongoing US-North Korea negotiation will be as elements of dissuasion or persuasion, and not as actual weapons of war. In this regard, the key underlying principle goes back even before the advent of any nuclear weapons. Remembering the ancient Chinese strategist Sun-Tzu in his On War (Chapter 3, "Planning Offensives"): "Subjugating the enemy's army without fighting is the true pinnacle of excellence."
For Donald Trump, there can be no more timely or primary principle of diplomacy with Kim Jung Un. Recalling also ancient Greek historian Thucydides, a US presidential knowledge of history ought soon obtain more conspicuous pride of place. Apropos of such an always vital knowledge, basing US national security policies upon vague "hopes" would quickly become a too-grievously "expensive commodity."

---
[1] It goes without saying that the benefits of such creation would likely "spill over" into the wider world of strategic planning and and diplomacy, thereby reducing the risks of certain types of war in other parts of the globe. For example, one plausible effect would be a corollary reduction of nuclear risk between Israel and its various enemies in the Middle East. See, by this author, Louis René Beres, https://besacenter.org/wp-content/uploads/2017/03/427-Trump-North-Korea-Israel-Nuclear-Strategy-Beres-final.pdf
[2] Nonetheless, we are presently living in a diplomatic world that could accurately be termed "Cold War II." This second Cold War will inevitably provide the broad structural context for whatever actually transpires between the United States and North Korea. On this particular context, by this author, see: Louis René Beres, https://besacenter.org/wp-content/uploads/2019/07/162-MONOGRAPH-Beres-Israeli-Nuclear-Deterrence-CORRECTED-NEW.pdf
[3] This calls to mind, of course, what the ancient Greek philosophers and playwrights called "hubris."
[4] One of these increasingly serious challenges will be the prospect of certain third-party hacking interventions, that is, intrusions by another state or sub-state actor (terrorist organization) intended to "catalyze" a nuclear war between the United States and North Korea. Indeed, in some conceivable scenarios, the pertinent hacking aggressor could even be a pure "mercenary" hired by a state and/or terrorist group.
[5] Several of the author's early books deal very specifically with aspects of a limited nuclear war scenario. See, for example, Louis René Beres, The Management of World Power: A Theoretical Analysis (1973); Louis René Beres, Terrorism and Global Security: The Nuclear Threat (1979); Louis René Beres, Apocalypse: Nuclear Catastrophe in World Politics (1980); Louis René Beres, Mimicking Sisyphus: America's Countervailing Nuclear Strategy (1983); and Louis René Beres, Security or Armageddon: Israel's Nuclear Strategy (1986).
[6] See Popper's classic, The Logic of Scientific Discovery (1959).
The Credibility of Deterrence is Indispensable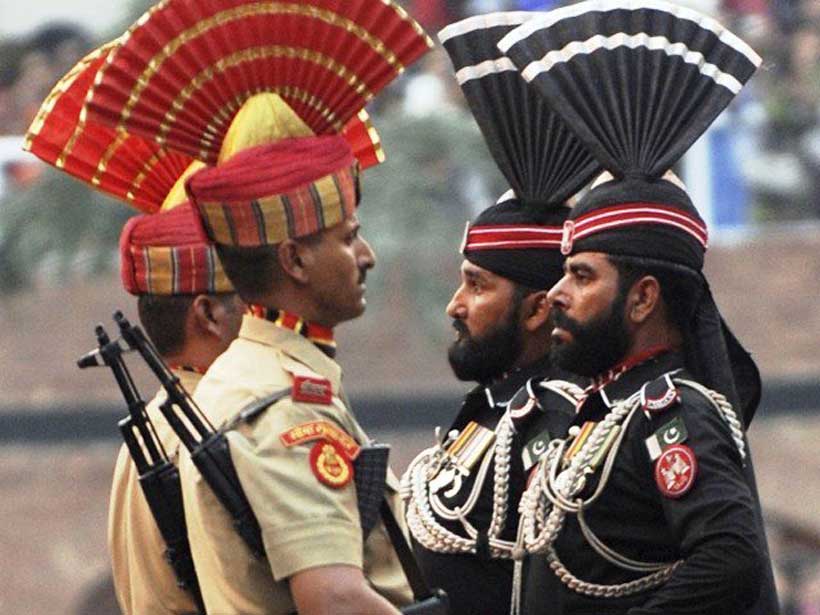 In India and Pakistan's Strategic affairs, the key challenge to Deterrence Stability is India's inexorable strategic aims. That negates the fragile stable situation and thus motivated Pakistan to modernize its Strategic Doctrine into the Full Spectrum Deterrence (Credible Minimum Deterrence) and successfully counter Indian threats from all the domains. India's move from No-First Use to War-fighting strategy (Indian Armed Forces Joint Doctrine-2017 and Indian Land Warfare Doctrine-2018) is a signal to accomplish its strategic ambitions for regional domination that resultantly destabilizes the strategic environment of South Asia. So, there is a need to evaluate which are the key factors that are undermining the 'Credibility of Deterrence' and that can deter India from taking hostile action against Pakistan.
The 'Credibility of Deterrence' is a noteworthy component as Thomas Schelling, a leading advocate of nuclear deterrence, maintains that the maneuvering of 'Credibility' can influence another state's behaviour not to take any hostile political, and military action. David Robertson, in the Dictionary of Modern Defence and Strategy, described that "Deterrence works with the capability, credibility and will". Thus the Credibility of Deterrence is the crux of deterrence stability that works effectively with the 'Capability and 'Political Will'.
It is virtually observed in the recent Pulwama Crises (2019) when Pakistan's decision-makers 'Political Will' along with Pakistan Air Force's (PAF) conventional capability enabled Pakistan to respond with a calculated approach against India military misadventure. Pakistan's military and civil establishments have so far proved that India cannot influence Pakistan with its assertive and offensive policies; and that Pakistan has the will-power to deter Indian aggressive and its so-called surgical strikes. But the important point is that the threat of escalation remains eminent in Pulwama crises.
The key reason behind such India military adventure is the 'Political Will of India influenced by RSS philosophy that is contradictory with the obligation of deterrence stability. Therefore, a significant question arises that how the Credibility of deterrence can work in future affairs? It is hard to assess the Credibility of 'political will' rather than technical capability; the technical capability of a state can be analyzed however the political will can change with the leadership's thought process. The political-will is reliant on the nature and a behavior of individuals and systems and in India's case, Pakistan is dealing with the Ideology of Right-wing Extremism practiced by behind the Indian different political parties (BJP, Congress) India Foreign and Defence establishment. The fuel adds to fire when India gets discriminatory support of the US that gives them the political privilege to compel Pakistan.
The statements of India high-officials expressed their 'Will' in 2019 Pulwama Crises. Indian Prime Minister Narendra Modi called Pakistan nuclear arsenal bluff and cleared that our weapons are not for Diwali and then talked about "Qatal Ki Rat". He further stressed that "Pakistan used to threaten us; it used to say we have a nuclear bomb and we will press the button. I want to say we have double the nuclear capacity. I say (to Pakistan), do whatever you can." Without realizing the consequences of nuclear war how can be a rational political leader can deliver such speeches. Hence, all these kinds of crude signals emanating from India are a threat to the Credibility of deterrence. Indian Home Minister in the Indian Parliament after the revocation of the Article 370 and 35A in Indian occupied Kashmir has said that the Pakistani part of Jammu and Kashmir is Indian Territory, and we will take it back even if we must sacrifice our lives. Such statements make political and diplomatic environment tensed under the nuclear umbrella and no room vacant for any crises prevention or management.
Along with that the Credibility of deterrence also depends on the fact of how much public opinion supports or opposes the use of nuclear weapons, how they respond in peace and wartime with regards to the employment of atomic weapons. It will influence the strategic thinking of the civil-military leadership. The more the public opinion not in favour of using nuclear weapons, the higher will be the Credibility of nuclear deterrence. But unfortunately, in India Pakistan crises, Indian public media messages, especially in the form of public statements, has remained very unpolished and immature. The trends on twitter and News Channels so-called "raged breaking news" issued without any understanding of the policy impact the stability of the entire region. Such patterns and trajectories on which Indian leadership is moving is a grave threat to regional security.
Theoretically, the reason behind their irrationality can be i) – the lack of information on which they make irrational judgments, ii) – states fail to communicate threats effectively, iii) – any information gap which leads towards irrational behavior. Unfortunately, irrationality in India originates from their strategic culture. India is in the delusion that she is a regional power state and can influence their dominancy. The way Indian strategic thought is leading the region and altering the dynamics of the Credibility of deterrence is irreversible. The unstable strategic environment of South Asia under the enlightened leadership of India must sense the catastrophe of nuclear war beyond hegemonic ambitions.
China's Effect: A Global NATO
A shift is taking place in global military thinking. NATO, arguably the most successful military alliance in history, is slowly but steadily edging toward casting China as an outright military competitor. Previously, the collective West avoided involving NATO in the context of the rising China.
Much changed with the advent of Donald Trump. NATO has been undergoing a profound evolution in which it is recalibrating its priorities. We are gradually moving toward a more global NATO with interests that spread beyond its classical zone—Europe—and into the Indo-Pacific region.
Many would argue that the foundation for a global NATO was established long ago. Indeed, for more than a decade, the alliance has been operating in Afghanistan, where it led the International Security Assistance Force (ISAF). NATO naval forces were among the first to fight off pirates via the OCEAN SHIELD operation along the east African coast in 2008.
Military training missions have been a common element of NATO involvement in the Middle East. The alliance also responds to terrorism, cyber-threats, and disinformation. Moreover, it enjoys special partnerships (consultative in nature) with Australia, New Zealand, South Korea, Japan, and Mongolia.
However, China's military and economic rise, ambitious Belt and Road Initiative (BRI), and growing appetite in the Indian and Pacific Oceans in the last decade have brought it into sharp opposition with the US. The latter now sees NATO playing a bigger role in Eurasian affairs, which means taking a tougher stance toward Beijing through the development of a new vision for its outdated Euro-Atlantic-centric model.
This evolution in thinking is reflected in statements by NATO officials. Last December, at the NATO summit, China was declared a concern in a document that said: "[W]e [NATO] recognize that China's growing influence and international policies present both opportunities and challenges that we need to address together as an Alliance."
The reasons for this shift are fundamental in nature. It has been argued that China's official $260 billion defense budget could mask far greater purchasing power, potentially reaching up to 70% of the US defense budget. China's military cooperation with Russia continues to grow and now covers Central Asia, the Mediterranean, the Persian Gulf, and even the Baltic Sea. Moreover, Beijing's expanding supply of nuclear weapons can now reach Europe, which, in NATO's thinking, requires a rethinking of its approach to the Asian giant.
More painful for the alliance is the realization that China has made significant inroads into the European defense market. Recently, Serbian President Aleksandar Vucic announced his country's purchase of six Chinese-built CH-92A combat drones (UCAVs). This will make the Serbian army the first European military to use Chinese combat drones. Economically, too, China's rise in Europe is visible in its BRI-related cooperation with Italy, purchase of ports in Greece, extensive relations with Turkey, and establishment of the 17+1 mechanism, which involves Central and Eastern European states.
It can be argued that it is China that came to NATO and not the other way around. China could, indeed, serve as a driver for cohesion within the alliance, which over the past few years has seen internal strife among its member states. NATO was created to counter the Soviet Union on the European mainland, but it must now rise to the new "China reality." It will have to change its geographical scope and methods of activities.
Though that shift in thinking is taking place within NATO, the alliance remains attached to its vision and wishes to avoid casting China as an outright military enemy. It leaves open the possibility for cooperation, as statements by NATO General Secretary Jens Stoltenberg attest. In recent interviews, Stoltenberg said, "[NATO] does not see China as the new enemy," "This is not about moving NATO into the South China Sea," and "It's about taking into account that China is coming closer to us—in the Arctic, in Africa, investing heavily in our infrastructure in Europe, in cyberspace."
China does not pose a direct military threat right now, and that is unlikely to change any time soon. But there is an inescapable geopolitical dimension in which China becomes more active in the Arctic, the African continent, and the Indo-Pacific region. In addition, Beijing is negotiating a mammoth trade and economic cooperation treaty with Tehran that will give China the ability to position itself in the Persian Gulf and the Arabian Sea—a major artery for its oil supplies. All of this will require greater coordination and cohesion within NATO.
Critical changes to elements of NATO's vision could be forthcoming. As China's power grows, there will be a greater need for the establishment of a NATO-China Council, similar to what the alliance has had with Russia since 1997.
Perhaps deeper engagement with its Pacific partners—Australia, New Zealand, the Republic of Korea, Japan, and Mongolia—will become a necessity. Even a permanent military presence could be negotiated.
Some elements of this future strategy are already here. Stoltenberg raised the need for the alliance to take on a greater political role in world affairs and even to help nations of the Indo-Pacific compete with China's rise. "As we look to 2030, we need to work even more closely with like-minded countries like Australia, Japan, New Zealand, and [South] Korea to defend the global rules and institutions that have kept us safe for decades, to set norms and standards in space and cyberspace, on new technologies and global arms control," Stoltenberg said.
We are witnessing a trend toward a more global NATO in which the alliance's security agenda is no longer Europe- and North America-centric. This will take at least a decade. A shift in NATO's vision will also mean that Moscow and its activities in Eurasia will be deemed to be at a lower level of threat.
NATO will have to move eastward. This does not necessarily mean stationing permanent military installations or personnel across Asia, but the alliance will have to pay more attention to Chinese activities. Doing so will draw it closer to Asia and the Indo-Pacific in particular.
Author's note: first published at BESA Center
Asia's Increasing Security Concerns: Special Focus on India-China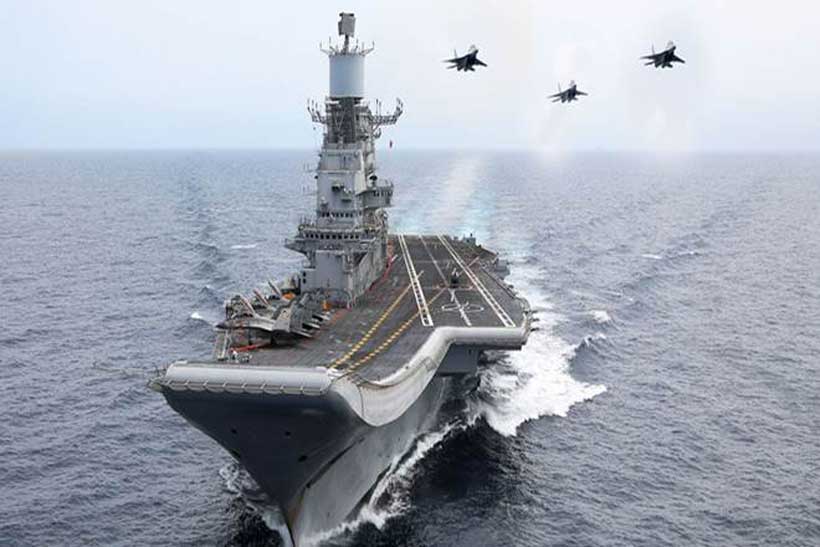 In a globalized world system like never before the rising powers like India and China has in the recent times more and more focuses on the maritime security in the Indian Ocean and Pacific Ocean region. As the thrust of power shifted from the West to the Asian countries there has been greater competitive focuses between India and China. The best way which the emerged power tries is to strike a conflict between the emerging powers and rightly so whereby both these emerging economies of Asia have been trying to prove its influence in the Indo-Pacific region. United States have been backing India because of the assertive nature of China. The Asian security to a great deal depends on the security cooperation between India and China along with United States the world hegemonic power which has been influencing the Asian region to a great deal.
The major security challenges according to China in Asia have been its positioning in the South China Sea, the Korean Peninsula and also the nuclear issues of Iran. The Korean Peninsula is the only area where the Cols War situation still persists. Adding to these North Korea being equipped with missile power and nuclear power may add to the challenges to Asia's peace and order. China has always been apprehensive that a third country such as the USA may use Korea which is a neighbor of China to challenge its security in the present times. China has also been facing various conflicts in the South China Sea with various Southeast Asian countries and also Russia, and India. It has been in confrontation with Philippines over the nine dash lines involving the Scarborough Shoal and the huge involvement of the UNCLOS to rule out China having conquered most of the territory. China having been an emerging power is trying to acquire its energy security in the South China Region which has been the evidence of its possible increasing assertiveness and influence in the South China Sea region. China wants to prevent Iran from showcasing the nuclear arms which may result in the increase in the price of oils in the world market and would be a major challenge to the Asian security and peace.
India has been infested with the security challenges which are no different from other Asian countries like that of South Korea, Japan, China, Vietnam and so on. Major points of concern for India has been its unresolved territorial disputes, terrorism, maintaining economic prosperity, procuring energy needs, and so on, sovereignty issues. Indian has till date various sovereignty issues which had its roots from the times of the British colonization. Having to deal with versatile ethnicity, language, culture and religious preferences India is infested with various conflicts and issues internally which puts a challenge to its security needs. Moreover, it has serious territorial confrontations with Pakistan and China whereby Kashmir, Aksai Chin and so on form a major area of concerns. India has also been infested with "cross border terrorism" whereby Pakistan has been blamed by India several times. India had accused Pakistan's Inter-Services Intelligence Agencies for training, guiding and aiding for terrorist attacks in the Indian territories. Moreover, India had also internal terrorist and anti-national groups such as Maoists and ULFA which continuously puts a threat to the internal security dynamic of Indian system. Another very critical concern for India is its economic development which is essential to reduce poverty in the country and to provide with their basic needs. Also, technological advancement is required for the infrastructural development of the country. India is also in the dire need of preventing its climate change strategies along with the Global Commons and also to have greater access to energy pipelines to fulfil its energy needs. Such examples have been the TAPI pipelines. Also, to India China has been a major security threat because of the possible emerging power and its assertive nature in the Asian region. Both these countries have overlooked its areas of common interests to build in a competitive and conflicting relation between each other which may be prove to be a complete destroyer to the Asian peace and security relations. China has been continuously increasing its naval capabilities in the Indian Ocean Region and both these countries have been at standoffs at various situations to avoid only an armed attack several times.
In the present scenario of Covid-19 outbreak there have been greater suspicions and a chance of complete reconsiderations of foreign policies of various countries with that of China. Adding to these the China-India standoff which happened in the Galwan valley has also added to the security challenges and threat to the Asian region altogether. The situations have been complicated as the thrust and responsibility of spreading the epidemic have been completely pointed towards China as it was the emerging country for the viral disease. Along with India, United States have also been in a state of serious doubting towards the intentions of China in this pandemic situation which has put the whole world order in a serious turmoil. On the other hand, taking lead to the situations of Covid-19 China has started increasing is naval power and forces in the Indian Ocean region which have proved to be a major security concern for India.
India-China relations is a major yardstick to count on the security issues of various other Asian countries which have both traditional and non-traditional challenges to maintain stability, peace and security in the Asian region. The Asian countries have been suffering from challenges of ethnic conflicts, territorial integrity, climate change issues and also human rights and concerns of environmental protection. Adding to these economic development and energy needs have always been the rising concerns in the Asian region. Asian region has been characterized by multifaceted security challenges and needs which have remained unsolved at various instances. An all-inclusive peace, stability and strategic approach is the need of the hour to resolve the security needs of the Asian region. Being the emerging powers of Asia, China and India should focus on the common interest areas and bring about a climate of cooperation and peace rather than that of conflict and competition and prevent the apprehensions of a possible armed conflict in this region.