Africans Must Focus on What Unites Them Not What Separates Them
The majority of South Africans are appalled at the attacks on African migrants and refugees in the country by South Africans, said its Finance Minister Tito Mboweni at the opening plenary of the World Economic Forum on Africa.
"We welcome all Africans who have come to this conference; we welcome all Africans who live in South Africa. We are all Africans. We need to tell our people that what they are doing is wrong. These artificial barriers we have created and the hatred among ourselves must really become a thing of the past," he said.
Responding to a question about the African Continental Free Trade Area, Mboweni said if Africa wants the free movement of goods, it also needs to ensure the free movement of people. "If free movement is supposed to happen, one cannot be in a position where you allow this person and not the other."
Mboweni was standing in for Cyril Ramaphosa, President of South Africa, who was at Parliament to address protestors demanding action from the government on violence against women. Elsie Kanza, Head of Africa at the World Economic Forum, said that addressing systemic violence against women is a top priority for the meeting and she urged all leaders to act against the problem.
Amina Mohammed, Deputy Secretary-General of the United Nations, said leaders at all levels, not just at the political level, must "dig deep to bring back social cohesion. We need to look at what binds us and not what separates us."
Speaking on the issue of the Fourth Industrial Revolution, Mohammed said that, while advances in technology are exciting, "the picture has shadows as well as light."
Mohammed said technology is moving faster than the world's ability to manage its impact and it is adding to the uncertainty of a world already unsettled by challenges such as climate change. "If governments cannot proactively manage the impacts, it will make our growth less inclusive with severe security implications." Partnerships will be critical in addressing the challenges emerging from this new world.
Klaus Schwab, Founder and Executive Chairman of the World Economic Forum, said the rapid pace of technology requires renewed frameworks for cooperation to be developed to deliver an inclusive and sustainable future for Africa.
"Africa cannot afford to be left behind. The Fourth Industrial Revolution can solve many of the issues that came with the first, second and third industrial revolutions. It is a catalyst for Africa to leapfrog into the 21st century," said Schwab.
Cyril M. Ramaphosa, President of South Africa, in remarks read on his behalf by Mboweni, said Africa, along with the rest of the world, is dealing with the same question: how to harness the potential of the Fourth Industrial Revolution in pursuit of development and economic growth. "And importantly, how to ensure that, as we take this quantum leap into the future, we do not leave society's most marginalized behind."
"Disruptive trends and technologies are changing the way we live, the way we work and do business, and the way we govern. We must respond with agility to craft a roadmap for navigating this new environment. We must ensure that our citizens are prepared, and, if necessary, that they are shielded from any adverse consequences. Our response must be collaborative, multisectoral and inclusive," said Ramaphosa.
Ramaphosa said South Africa is not only working with its neighbours to develop a continental strategy led by the African Telecommunications Union, but it has also established a Presidential Commission on the Fourth Industrial Revolution to position the country as a competitive global player in this new space.
Three new Forum initiatives were also announced at the plenary session: platforms dealing with youth and employment, risk resilience and e-commerce.
South African diplomacy: Challenges as opportunities
Under President Cyril Ramaphosa, South Africa is seeking to regain the respect and authority it held in its early years of democracy. Its diplomacy is undertaking creative avenues to recapture influence and steer public persuasion, especially regarding Africa. Its embrace of challenges as opportunities suggests strategic urgency.
In early September a wave of violence spilled over the streets of South Africa's Gauteng province. In many reported cases the targets of the mob were small businesses owned by foreign, mainly African, nationals. The incidents quickly became labelled as xenophobia and follow similar intermittent incidents over the last decade which have tarnished South Africa's image and influence, especially in Africa. This episode has been the first of its kind under the Presidency of Cyril Ramaphosa. Government's response to the situation presents several insights that guide understanding of South Africa's renewed approach to international diplomacy, notably regarding Africa.
A tarnished image
The reasons for the recent violence are complex and diverse. As in previous episodes, legitimate disquiet surrounding national concerns became hijacked by vigilantes; combustible national conditions sparked. These events played out in the days leading up to the World Economic Forum Africa. The Cape Town-based event attracts influential African and international guests. It is a carefully constructed South African exhibition to attract and persuade investor confidence. Instead of curating an appealing image, South Africa was smeared in the press and by African dignitaries. Nigeria publicly rebuked South Africa and boycotted the event. In supposed retaliation, a number of South African franchises in Nigeria were looted. While there was no proof that Nigerians were specifically targetted, Abuja retorted with unprecedented threats, dramatically escalating tensions between Africa's two largest economies. Early signs of a continental challenge for supremacy are surfacing. Nigeria's Foreign Minister warned that it "will take definitive measures to ensure safety and protection of her citizens…we are hoping to see the possibility of sending some security agents". Hundreds of Nigerian citizens were repatriated from South Africa through the efforts of local airline, Air Peace.
Regaining control
Pretoria's response to domestic and continental animosity has been instructive. After the events in Gauteng, Pretoria has set out to appropriate attention through a charm offensive aimed at regaining control of the national narrative. Its international diplomacy has taken on the frank, proactive approach that is proving to be symptomatic of the new government. It has spoken out against criminality and violence; Ramaphosa has insisted that "South Africans are not xenophobic, not against nationals from other countries, we welcome people from other countries". Instead, Naledi Pandor, Minister of International Relations and Cooperation, has said that the media has misrepresented the violence as xenophobic and "is very keen to keep this impression alive". Pandor's indictment against the media moves to close the forensic argument by instructively detailing the programmes that the government is implementing to address lawlessness and illegal migration. Significantly, the transformation here is from reacting to leading; through specifics, government takes authoritative control over the shaping of the story.
Pandor used her recent address to the United Nations General Assembly to atypically atone for domestic actions. Pandor made South Africa's repudiation of intolerance the focus of her speech. She berated "the incidents of violence and looting… (as)regrettable and shameful for a nation with such as proud history of struggle and international solidarity support. The government of South Africa strongly condemned these actions and is working harder to insuring we address the security lapses…South Africa has an unwavering commitment to our continent, Africa". This confession of guilt suggests Pretoria's urgency to win over Africa. The rejection of intolerance forms part of a positive message that attracts continental endorsement.
Steering the story
Both Ramaphosa and Pandor recognize the breakdown in law and order as an opportunity to lead. This is a key approach that the new government has adopted. Instead of averting tensions, it has sought to shape perceptions. A day after water cannons and stun grenades dispersed crowds protesting against criminality and Gender-Based Violence outside the World Economic Forum Africa, Ramaphosa called off his address to the Forum to speak to the protesters as they gathered outside Parliament. His symbolic performance did not simply reject the Forum. It proved his authority and sense of urgency. He allayed the protesters, declaring 'enough is enough', a key slogan of the crowd. That evening, on national television, he proposed several interventions and called for a rare special sitting of both houses of Parliament to debate the issues in their seriousness. Throughout his communications, Ramaphosa employs ethos and pathos appeals, seizing opportunities for persuasion. At the funeral of controversial former Zimbabwean president Robert Mugabe, Ramaphosa seemingly changed his speech after being booed by the audience. Referring to the violence directed at foreign nationals, some of whom were Zimbabwean, he offered "a national apology…on behalf of the people of South Africa for what has happened over the last few weeks". After expressing his remorse the crowd's jeers turned to cheers.
Strategic positioning
Ramaphosa's government is positioning itself favourably in order to advance its public diplomacy, especially on the continent. Following the attacks on African nationals, Ramaphosa announced his dispatch of high ranking envoys to a number of African countries. Pretoria's unprecedented charge to promote social cohesion and perform Pan-Africanism is proving fortuitous. The Presidency has reported that leaders of the states visited by the envoys have relayed their "expressed appreciation" and their "concern" of the "irresponsible use of social media by certain individuals to create confusion and tension in the public mind". Ramaphosa further announced his invitation of former Presidents, Jakaya Kikwete of Tanzania and Joaquim Chissano of Mozambique to lead a fact-finding mission into the episode and to make recommendations to prevent future incidents. This approach extends to South Africa's foreign policy a tested tactic of Ramaphosa, to lead after bringing a diverse group of stakeholders around the same table. This consensus-driven approach masters a situation, affords legitimacy to practice and instructs future action.
South Africa's shuttle diplomacy to dispel negative African perceptions forms a foundational part of the new government's strategy. According to Minister Pandor, South Africa's foreign policy "will reiterate the centrality of the African continent…(and) focus increasingly on economic diplomacy". In his special sitting of Parliament, Ramaphosa affirmed solidarity with the continent. He claimed:"our fortunes are linked to those of our fellow African nations…rather than retreating into a laager, we must embrace African integration and the benefits it will bring". This charge not simply rejects animosity, it effectively drives engagement and concomitant benefits. This is confirmed by the president's very next comment addressing the recently signed African Continental Free Trade Agreement. The Agreement, says Ramaphosa: "will fundamentally reshape the economies of our continent, and we need to be prepared to take advantage of the opportunities that will be created". Pandor's address to the General Assembly further stressed the significance of the Agreement: "it will unleash Africa's economic potential and consolidate its position as a new frontier of new economic growth and development".
South Africa's public diplomacy charge takes place at a time of strategic opportunity. It currently serves its first of two years as a non-permanent member to the United Nations Security Council. Here it insists that it represents the entire continent and the African Union. In 2020, for the first time since 2003, South Africa will also assume the chair the African Union. Its displays in 2019 are strategically laying the foundation for its advance, in 2020 and beyond.
Turning challenges into opportunities: Africa's industrial development in the Fourth Industrial Revolution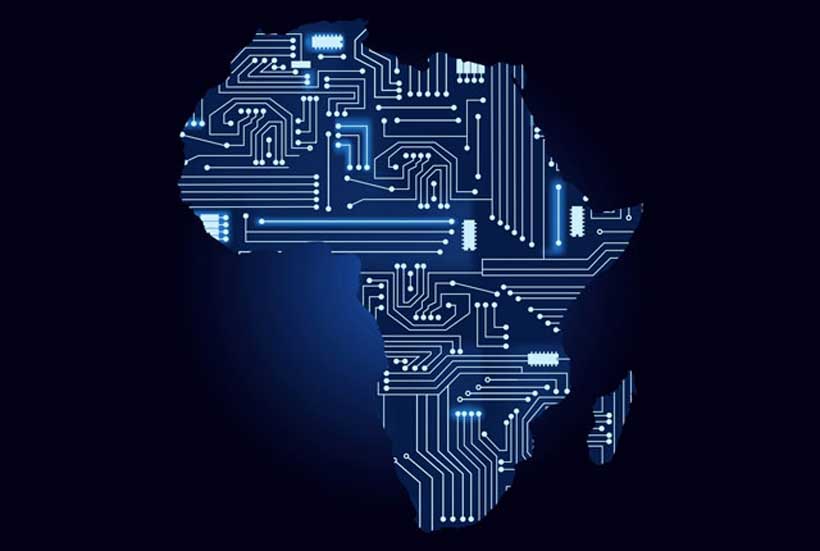 When world leaders gathered in New York for the 70th session of the General Assembly in 2016, and proclaimed the period 2016-2025 as the Third Industrial Development Decade for Africa (IDDA III), it reaffirmed the importance of industrialization in supporting Africa's own efforts towards sustained, inclusive and sustainable economic growth and accelerated development. Since the launch of this Decade, and the call for the United Nations Industrial Development Organization (UNIDO), to develop, operationalize and lead the implementation of IDDA III together with our partners, the African Union Commission, the New Partnership for Africa's Development and the Economic Commission for Africa, much has evolved in the region.
The continent's collective GDP is expected to stand at $2.6 trillion, and consumer spending estimated at $1.4 trillion in 2020, with 50 per cent of Africans living in cities by 2030. These figures show the astounding prospects for a continent that is the most youthful. Digital transformation is also growing – the World Bank has estimated that digital transformation will increase growth in Africa by nearly 2 percentage points per year and reduce poverty by nearly one percentage point in Sub-Saharan Africa. The potential of digital technologies for socio-economic development is being taken up and has led to many technology-based start-ups and tech hubs in Africa.[1] The African Continental Free Trade Area (AfCFTA), the largest free trade area in terms of participating countries, is expected to lead to greater exports, higher value-addition in manufacturing and services, and to bring about a more diversified intra-African trade opportunity for the continent with benefits spilling over to small and medium-sized enterprises in Africa.
Despite growth rates in Africa still not having reached the 7 per cent that would be required to pull the continent's populations out of poverty, optimism for Africa has not diminished. Extreme poverty in Africa has started to decline, and it is anticipated that if the trend continues, the number of Africans living in extreme poverty will reduce by 45 million by 2030.
The rapid deployment of advanced technologies through the Fourth Industrial Revolution provides a window of opportunity to help transform the landscape of manufacturing in Africa.
At the United Nations Industrial Development Organization (UNIDO), we believe that it is crucial for Africa to be prepared to address its digitalization challenges and to seize the opportunities brought by the Fourth Industrial Revolution in pursuing inclusive and sustainable industrial development (ISID) to attain the 2030 Agenda for Sustainable Development, and the Sustainable Development Goals.
The UNIDO Industrial Development Report 2020, a forthcoming flagshippublication on the Fourth Industrial Revolution,to be launched in November this year will show that advanced digital production technologies applied to manufacturing production offer huge potential to advance economic growth and human well-being whilst safeguarding the environment. This study taps into existing knowledge on the priorities for digitalization for Africa and highlights a two-pronged approach for manufacturing to remain a valid and feasible development path: one of which refers to the need for Africa to enhance readiness for the more digital future, whilst building industry capabilities, through improved access to broadband and developing technical skills and technology hubs.[2]
The limitation in basic infrastructure, including access to clean, reliable and affordable energy, human capacities and skills will need to be addressed.Autonomous systems in manufacturing are likely to bring about higher demand for human capital qualified in science, technology, engineering and math (STEM). Such growing demand polarizes the labour force by increasing the share of employment in high-wage jobs and decreasing the share of employment in middle-or-low wage jobs.[3] It can deprive Africa of job opportunities, where low-paid jobs are concentrated and human capital with strong digital skills is in shortage. Due to the lack of access to new technologies, knowledge, information, and infrastructure, the technology and skill gaps between Africa and developed countries could be widened with the rapid onset of the Fourth Industrial Revolution, potentially implicating local small and medium-sized enterprises that will also require more support in technological training and enterprise innovation to be competitive in the global market.
UNIDO will aim to support its Member States in Africa to transform into "more diversified knowledge-based economies" through cooperation in technology transfer, innovation, and infrastructure development.[4] We will further leverage on our ongoing Programme for Country Partnership (PCP) to mobilize resources for inclusive and sustainable industrial development. This includes supporting the development of necessary physical information and communications technology infrastructure, which is pivotal for the digitalization requirements of the Fourth Industrial Revolution.
As we support the development of Africa's industrial base, working in collaboration with our partners in the United Nations development system, such as FAO, ILO, ITC, UNCTAD andUNEP, we will continue to support the creation of green and decent jobs through initiatives such as the Green Job Programme. Drawing on our knowledge base and expertise in industrial development, there is scope to further explore the application of digital technology and mini-grids to support clean, reliable and affordable electricity access in Africa, which will not only serve electricity demand for households as well as for productive use.
We will also learn from our experiences in digital learning platforms to support human capital development. In Southern Africa, UNIDO and the Government of Finland have piloted programmes in virtual reality training, which are being replicated in Malawi, Zambia, and Zimbabwe. By using mobile 3D teaching platforms, virtual reality is helping forestry students learn to operate chainsaws in a safe environment. In Liberia, UNIDO, with the support of the Government of Japan and in partnership with the Japanese company Komatsu, has deployed connected technology and innovation in its production facilities, which has enabled labour market-oriented training programmes in excavator operation and basic service training to be provided, particularly for youth and women.
As world leaders gather in New York again for the General Debate of the 74th session of the United Nations General Assembly, alongside the historic SDG Summit, to take stock of where we are and what we need to do to achieve the 2030 Agenda for Sustainable Development, UNIDO together with its key development partners, the African Union Commission, the United Nations Economic Commission for Africa, the African Development Bank, the AfroChampions Initiative, the African Export-Import Bank and the International Telecommunications Union will leverage its partnership to support innovation and infrastructure development in Africa.

---
[1] UNIDO (2017). Accelerating clean energy through Industry 4.0: manufacturing the next revolution. Nagasawa, T., Pillay, C., Beier, G., Fritzsche, K., Pougel, F., Takama, T., The, K., Bobashev, I. A report of the United Nations Industrial Development Organization, Vienna, Austria.
[2]Banga, Karishma, and Dirk Willem te Velde. 2018a. "Digitalisation and the Future of Manufacturing in Africa." Overseas Development Institute and UKaid. https://technologyatwork.itcilo.org/digitalisation-and-the-future-of-manufacturing-in-africa/.
[3] IDDA III 4IR Concept Note, page 3
[4] IDDA III 4IR Concept Note, page 5
---
African Great Game: Russia Playing the Catchup
After Soviet collapse, Russia has maintained strong and time-tested relations with African countries, and of course, the Soviet Union had played an important role during the decolonisation of Africa. The African continent comprises a diverse collection of countries, each with its own set of development setbacks and challenges. The political culture and investment climate are, in fact, diverse but are important forces in the economy.
According to several development reports, Africa is one of the fastest growing regions in the world: the average annual GDP growth rate reaches from 3.5% to 5% on the continent. The reports have strongly encouraged African leaders to prioritise sustainable development as a step towards raising the living standards of millions of impoverished population and further guide against the revival of neo-colonialism, the destructive attitude towards the resouces in Africa.
In this wide-ranging exclusive interview, George Nyongesa, Senior Associate at Africa Policy Institute (Nairobi, Kenya) discusses, with Kester Kenn Klomegah, attitudes and perceptions toward Russia, economic cooperation between the two regions as well as Russia's role in sustainable development in Africa and expectations from the forthcoming summit in Sochi, Russia.
African leaders and business people will be in Sochi for the first Summit. What are the perceptions and attitudes toward this new dawn in the relations? How do the political and business elites interpret the benefits of the new relationship for both Africa and in Russia?
The impending Russia-Africa Summit is a timely and opportune congregation given current global events involving Africa's traditional partners – the US' recent years' protectionist policy, China's trade wars with the US, Brexit from the European Union – all of which directly impact Africa's economic reality. For African leaders and business people, the utility and strategic importance of the Russia-Africa Summit is tied to how aptly it addresses this immediate reality and outlines future prospects.
To-date the US, European Union, China, India and Japan have partnered with African leaders to pursue development goals for mutual benefit. Accordingly, these partners have long articulated their engagement plans for Africa through comprehensive frameworks such as the US-Africa Leaders' Summit and Power Africa Initiative, the European Union-Africa Summit, the Forum for China Africa Cooperation, the India-Africa Summit and Tokyo International Conference for African Development. The first Russia-Africa Summit therefore signals the dawn of deeper and stronger relations between Russia and Africa as Russia takes on a more active presence.
At Sochi, African leaders and business community will be looking to understand the proposed Russian framework for political and economic cooperation going forward, particularly long-term cooperation that takes into account Africa's risk profile and the current competitive landscape for those seeking to invest. The business community will be keen to identify in-roads and opportunities for African businesses to grow and thrive in Russia vis-a-vis Africa's development priorities on Agenda 2063, SADC's industrialisation strategy and AfCFTA platform.
During the parliamentary conference held in July, the Chairman of the State Duma stressed that "it is necessary to prevent the revival of neo-colonialism, the destructive attitude towards the African resources." How would you explain neo-colonialism by foreign players in Africa? What countries are the neo-colonizers in your view?
Neo-colonialism could be viewed as the renewed interest and methods employed from western and eastern countries in relation to exploitation and management of Africa's rich resources – both from an economic and political paradigm. Traditionally, Western aid for African development has been laced with conditionalities tagged to defending human rights and promoting good governance via anti-corruption campaigns. This approach has seen compliant countries favored and non-compliant ones sanctioned by such Western nations. The interference with independent states has widely been castigated as neo-colonialism in many quarters. The alternative development model offered under the Belt and Road Initiative has facilitated the rise of China to displace the West as Africa's largest development partner.
With the entire African continent (save for one country) signed up to BRI, Western countries' worries about China expansionism has escalated. In this regard, BRI has been hit with accusations of debt trap diplomacy as far as its roll out in Africa. This is because the projects are run by Chinese businesses and where African nations struggle to repay the debt, then China is primed to step in and run the projects. The warning is that these seemingly friendlier loan terms could foster unsustainable debt and economic drain on African economies.
Outside of the economic dynamic, China has been accused of supporting authoritarian governments by its loan terms, and that in default situations, China's remedies result in significant geopolitical expansion for China. To counter the growing Chinese influence, the United States has itself set up an African focused development agency that facilitates American businesses to flourish in developing Africa. These hegemonic tussles make for the neo-colonial danger that sees these development partners prosper to the exclusion of Africa itself.
In fact, Africa needs investment in infrastructure, agriculture and industry, to create employment for the young graduates. What role can Russia play here, we are referring to Sustainable Development Goals?
Africa's regional development priorities are largely articulated by the African Union's Agenda 2063, the SADC's Industrialisation Strategy and Roadmap, 2015-2063 and the implementation of the recently adopted African Continental Free Trade Area (AfCFTA). Briefly, these priorities include industrialisation for economic and technological transformation; competitiveness; and regional integration. Africa is keen to shift away from industrialisation powered by increased labour and capital investment, to one powered by efficient resource deployment in production processes. AfCFTA particularly presents a significant consolidated voice for African states to negotiate economic and trade opportunities in e-commerce, technology transfers, manufacturing growth, scholarship and training; and infrastructure financing. Additionally, each of Africa's 54 states have nationally articulated development priorities. These development goals have been designed as steps in pursuit of the attainment of the Millenium Development Goals.
Towards achieving these goals China has offered as much as US$60 billion, Japan US$32 billion, and India US$25 billion, while large investment funds have also come from the United States and the European Union. Similarly, Russia could design a funding vehicle focused on supporting Africa's development priorities, particularly industrialisation and trade facilitation, for mutual benefit. Russia could further share knowledge on its own steps towards the MDGs and train professionals with the relevant skills for development projects. Such training could either be by the rollout of inter-university student exchange programs or the collaboration amongst academia to teach relevant skills in local curriculum in vocational institutions.
With trade specifically, there are surging competition, rivalry and trade wars in Africa, and recently the adoption of African continental free trade. What is your interpretation of all these and how profitable could it be for corporate Russian exporters?
Russia has progressively engaged Africa on bilateral basis at country level, as well as through regional blocs such as AU and SADC, at continental level. The adoption of the largest trade agreement since the WTO, the AfCFTA, signals the exponential potential of Africa as a trading bloc, going forward. The intention of AfCFTA is to provide a significant consolidated voice for African states to negotiate economic and trade opportunities in e-commerce, technology transfers, manufacturing growth, scholarship and training; and infrastructure financing. It is anticipated that there will be an additional 1.3 billion people in Africa by 2050. This is a massive market for Russian corporates to explore if they can leverage mutually beneficial engagement at the AfCFTA level.
In your expert view, what are the key challenges and problems facing Russian companies and investors that wanted business operations in Africa?
Africa's active business development partners have been the United States, European Union, China, India and Japan, but less so Russia. As such, there's limited shared knowledge on the value proposition of development and business collaboration between the two. Additionally, the absence of an articulated collaboration framework has meant that African and Russian policy makers are yet to design appropriate collaboration channels and tools that would facilitate mutually beneficial investment and ease of doing business. Related gaps include the prevailing language and cultural barrier that is, as yet, to be actively addressed. These, coupled with other prevailing hurdles to doing business in Africa such as limited infrastructure, high local unemployment rates, semi-skilled workers and protection of local industries, have hindered the set up of local business operations by Russian companies and investors.
On the other hand, why the presence of African companies on the Russian market is extremely low? Why Russia is not attractive to African exporters? Under the circumstances, what should be done to improve the current situation, a two-way trade?
The African perception of Russia and vice versa has largely been painted by other Western powers that are active on the African continent. That public persona is not one that has been enticing for African exporters. As such, Africa's knowledge of the opportunities in trading with Russia is significantly limited. Opportunities for driving up trade relations between Russia and Africa include the facilitation of trade expos that create a platform for investors and businesses from both parties to interact and understand the opportunities and challenges to their export and import businesses. In addition, continued interaction between Russia and Africa, such as through exchange programs for students, or business cultural trips, will facilitate the chipping away at the language and cultural barrier that in turn hinders easy trade. If both Russia and Africa are able to showcase the available market for each other's products, then trade engagement is likely to increase.
Could we finally talk about media cooperation between Russia and Africa, social platforms and the use of soft power as important instruments for strengthening the relations? What are your suggestions to these aspects in the existing relations between the Russia and Africa?
As part of Russia's desire to adopt a comprehensive strategic roadmap for a more integrated cooperation and to find effective ways of improving public diplomacy in Africa, the Russian government is supporting a pilot programme organised for African media groups for a two-year period from 2018 to 2020. The utility of this approach is to develop a cohort of champions that will facilitate a positive post-Soviet economic and cultural narrative, as well as demystify Russia for Africa's political, business and general population. Through this, Russians and Africans will be able to leverage soft power to build trust from shared experience, shift towards normalisation of relations through increased familiarity, set the stage for increased reciprocity such as Russia granting accessibility for African correspondents to match Russia's increased media presence in Africa. In a nutshell, there will be an avenue for demystification and contextualisation (getting to know the truth about each other through moderated content) and so help counter any negative public persona, share cultural experiences and begin to wear down language barriers.