Russia and Africa to Boost Trade
Foreign Affairs Minister Sergey Lavrov has said that trade between Russia and Africa would grow further as more and more African partners continued to show interest in having Russians in the economic sectors in Africa.
"Our African partners are interested in Russian business working more actively there. This provides greater competition between the companies from Western countries, China, and Russia. With competition for developing mineral resources in Africa, it is easier and cheaper for our African colleagues to choose partners," he told the staff and students at Moscow State Institute of International Affairs early September.
Soviet Union and Africa had very close and, in many respects, allied relations with most of the African countries during the decolonization of Africa. For obvious reasons, the Soviet Union ceased to exist in 1991. As a result, Russia has to struggle through many internal and external difficulties. The past few years, it is still struggling to survive both the United States and European sanctions.
"Of course, relations with many foreign countries have faded into the background compared with the challenges the country had to deal with in order to preserve its statehood. As we regained our statehood and control over the country, and the economy and the social sphere began to develop, Russian businesses began to look at promising projects abroad, and we began to return to Africa. This process has been ongoing for the past 15 years," Lavrov further said about post-Soviet Russia's relations with Africa.
"Overall, we are, of course, far from the absolute figures characterising trade and investment cooperation between the African countries and, say, China. However, our trade grew by 17 per cent over the past year (which is a sizable number) to over US$20 billion and it continues to grow," he informed the fully-packed auditorium.
Five years ago, precisely in May 2014, Lavrov said in a speech posted to the official website: "we attach special significance to deepening our trade and investment cooperation with the African States. Russia provides African countries with extensive preferences in trade. At the same time, it is evident that the significant potential of our economic cooperation is far from being exhausted and much remains to be done so that Russian and African partners know more about each other's capacities and needs."
Reports, however, show that Russia has started strengthening its economic cooperation by opening trade missions with the responsibility of providing sustainable business services and plans to facilitate import-export trade in a number of African countries. Besides all that, Russia has embarked on "Doing Business in Africa" campaign to encourage Russian businesses to take advantage of growing trade and investment opportunities in Africa.
Statistics on Africa's trade with foreign countries vary largely. For example, the total United States two-way trade in Africa has actually fallen off in recent years, to about US$60 billion, far eclipsed by the European Union with over US$200 billion, and also China more than US$200 billion, according to Africa in Focus post by the Brookings Institution.
According to the African Development Bank, Africa's economy is growing faster than those of any other regions. Nearly half of Africa's countries are now classified as middle income countries, the numbers of Africans living below the poverty line fell to 39 percent as compared to 51 percent in 2016, and around 350 million of Africa's one billion people are now earning good incomes – rising consumerism – that makes trade profitable.
As far back in October 2007, Russian Foreign Affairs Ministry posted an official report on its website that traditional products from least developed countries (including Africa) would be exempted from import tariffs. The legislation stipulates that the traditional goods are eligible for preferential customs and tariffs treatment.
While Russia announced this preferential tariff regime for developing countries, which also granted duty-free access for African products, potential African exporters either failed to take advantage of it or were unaware of the advantageous terms for boosting trade.
Analyzing the present market landscape of Africa, Russia can export its technology and compete on equal terms with China, India and other prominent players. On the other hand, Russia lacks the competitive advantage in terms of finished industrial (manufactured) products that African consumers obtain from Asian countries such as China, India, Japan and South Korea.
Charles Robertson, Global Chief Economist at Renaissance Capital, thinks that the major problem is incentives. China has two major incentives to invest in Africa. First, China needs to buy resources, while Russia does not.
Second, Chinese exports are suitable for Africa – whether it is textiles or iPads, goods made in China can be sold in Africa. Russia exports little except oil and has (roughly 2/3 of exports), steel and metals (which is either not cost effective to sell in Africa, or again is the same as Africa is selling) and military weapons.
Keir Giles, an Associate Fellow of the Royal Institute of International Affairs (Chatham House) in London, told me in an email that "there are some more fundamental problems which Russia would need to overcome to boost its trade turnover with the region. The majority of this vast amount of trade with China simply cannot be competed with by Russia. A large part of African exports to China by value is made up of oil, which Russia does not need to import. And a large part of China's exports to Africa are consumer goods, which Russia doesn't really produce."
He explains further that trade in foodstuffs in both directions suffers similar challenges, which are unlikely to be affected by the current politically-motivated Russian ban on foods from the European Union, the United States and Australia.
In effect, in sharp contrast to China, the make-up of Russian exports has not really developed since the end of the Soviet Union and still consists mostly of oil, gas, arms and raw materials. For as long as that continues, the scope for ongoing trading with most African nations is going to be severely limited.
Academic experts, who have researched Russia's foreign policy in Africa, at the Russian Academy of Sciences' Institute for African Studies, have reiterated that Russia's exports to Africa can be possible only after the country's industrial based experiences a more qualitative change and introducing tariff preferences for trade with African partners.
"The situation in Russian-African foreign trade will change for the better, if Russian industry undergoes rapid technological modernization, the state provides Russian businessmen systematic and meaningful support, and small and medium businesses receive wider access to foreign economic cooperation with Africa," according to Professor Aleksey Vasiliyev, President of the Institute for African Studies and the first appointed Special Presidential Representative to Africa.
Quite recently, Dr. Gideon Shoo, Media Business Consultant based in Kilimanjaro Region in Tanzania, has explained in an interview discussion with me that Russian companies need to prove their superiority in the business spheres and African governments have to make it easier for Russian companies to set up and operate in their countries.
"Russian financial institutions can offer credit support that will allow them to localize their production in Africa's industrial zones, especially southern and eastern African regions that show some stability and have good investment and business incentives. In order to operate more effectively, Russians have to risk by investing, recognize the importance of cooperation on key investment issues and to work closely on the challenges and opportunities on the continent," he added.
On the other hand, Dr. Shoo noted that Russia is, so far, a closed market to many African countries. It is difficult to access the Russian market. However, African countries have to look to new emerging markets for export products, make efforts to negotiate for access to these markets. This can be another aspect of the economic cooperation and great business opportunity for both regions.
Nearly all the experts have acknowledged here that import and export trade have been slow due to multiple reasons including inadequate knowledge of trade procedures, complicated certification procedures, expensive logistics, security and guarantee issues, rules and regulations as well as the existing market conditions.
By looking at the rules and regulations, the situation about Russia's presence in Africa and Africa's presence in Russia could be changed. All that is necessary here is for Russia and Africa to make consistent efforts for raising the level of trade and business in both regions, Russia and Africa.
For decades, Russia has been looking for effective ways to promote multifaceted ties and new strategies for cooperation in economic areas in Africa. Now, Kremlin will hold the first Russia-Africa Summit with high hopes of enhancing multifaceted ties, reshape the existing relationships and significantly roll out ways to increase effectiveness of cooperation between Russia and Africa.
During the past decades, a number of foreign countries notably China, the United States, European Union, India, France, Turkey, Japan, and South Korea have held gatherings of this kind in that format. The idea to hold a Russia-Africa Summit was initiated by President Vladimir Putin at the BRICS (Brazil, Russia, India, China and South Africa) summit in Johannesburg in July 2018.
What Social Movements Mean for African Politics
Africa's transition from a continent of colonial protectorates to independent states has been met with developmental and political challenges. From the 1960s, the political trajectory of Africa witnessed many regimes, regimes that have made their mark on the continent. The struggle for the legitimacy of state power between the African people and the regimes whose policies have shaped the political history of the continent oscillated between nationalistic interest and arbitrariness, at a time when the newly independent states needed a definite political direction.
For instance by 2002, the nationalistic government of Robert Mugabe had left Zimbabwe groveling in the drought stricken velds from bad economic policies. Today, Uganda is still reeling from the administrative recklessness of the Idi Amin regime. Considering the dark regimes that have been etched into the history of some states in Africa, democracy was a light that was to lead into a new dawn.
With democracy, came promises that would ensure the emancipation of dissident voices. The promises that democracy bore for African states were the development of state institutions and the improvement of state responses to the general will. For the people of Africa, the advent of democracy signified that a leader had to prove themselves, while for the leaders, it proved a paradigm shift in the management of power; a loss of the insularity of state politics. It meant that leaders had to show accountability, not only to their people, but also to external powers that existed as international institutions and hegemonic states with pro-democratic foreign policies.
Many issues with the African conception of democracy remain unresolved even despite many years of political transitioning for Africa's largest economies. One of the issues that have remained unresolved in the African democracy is the perception of institutions by the individuals occupying them, another of these issues is the sensitivity of the African democracy to vibrant social movements where the protection of human rights is concerned.
In contemporary African democracies, there exists a new democratic space where social movements have engaged the political realities. One of the most empowering facts for social movements in Africa is the globalized effect of the social media and its pivotal role in ensuring government accountability.
In safe-guarding human rights and ensuring the protection of the rule of law in Africa, social movements have a huge role to play, as they are essential to achieving governmental accountability through a sustained engagement and with the power of collective insistence. In African states where the government is autocratic, social movements are a threat to state power and are thus met with violent resistance.
According to a study by Guillermo A O'Donnell, state repression have proven to be the constant response to social movements. This is because the greatest strategy of autocratic governments in stifling resistance that could lead to an explosive demonstration of popular discontent, is in the use of threats, intimidation and persecution. According to Human Rights Watch, in 2016, there was a violent suppression of peaceful protests in East Africa. In Uganda, Ethiopia and Kenya, the governments responded to peaceful protesters with deadly force which led to the death and the injury of many protesters. In 2020, the Nigerian government engaged protesters and activists during the EndSARS protests with the state security forces, which led to the deaths of unarmed protesters at the Lekki Toll Gate in Lagos. The aftermath of the protests saw the Nigerian government intimidating activists that were thought to have been at the forefront of the End SARS protests and attempting to muzzle the media.
One of the greatest challenges of democracy in Africa is the imbalance of power in the governmental structure. The imbalance in the allocation of power between arms of government or in the monolithic representation of power has resulted in the overexploitation of power. This has made it difficult for the African states that are yet to transit to democratic status to do so, and for those that have transited, to perfect their democratic act.
The power imbalance which could be attributed in some African countries like Nigeria to constitutional deficiencies was demonstrated when Obasanjo who became Nigeria's president in 1999, tried to adjust constitutional term limits so that he could contest elections for a third term. Social movements in Africa have toppled regimes in Africa and they have tremendous capacity to change the political course of a state.
This could be achieved when social movements are popular and when they represent a general interest, then the interest which a government might claim it represents become invalidated by the shift in the alliance of the people. This is usually the case when there is a common agreement that the government in power no longer serves the interest of the people who elected such government.
The fear that spurs an autocratic government into attempting to repress social movement is that it might become popular. Social movements are powerful and could be harnessed for political change since they signal the activation of the collective power. At the level of the social movement, it is not a call to negotiation, but a call to swift action which both the government and the people recognize as it becomes insistent.
Review: As Coronavirus Rise Past Three million, Africa Hopes for Vaccine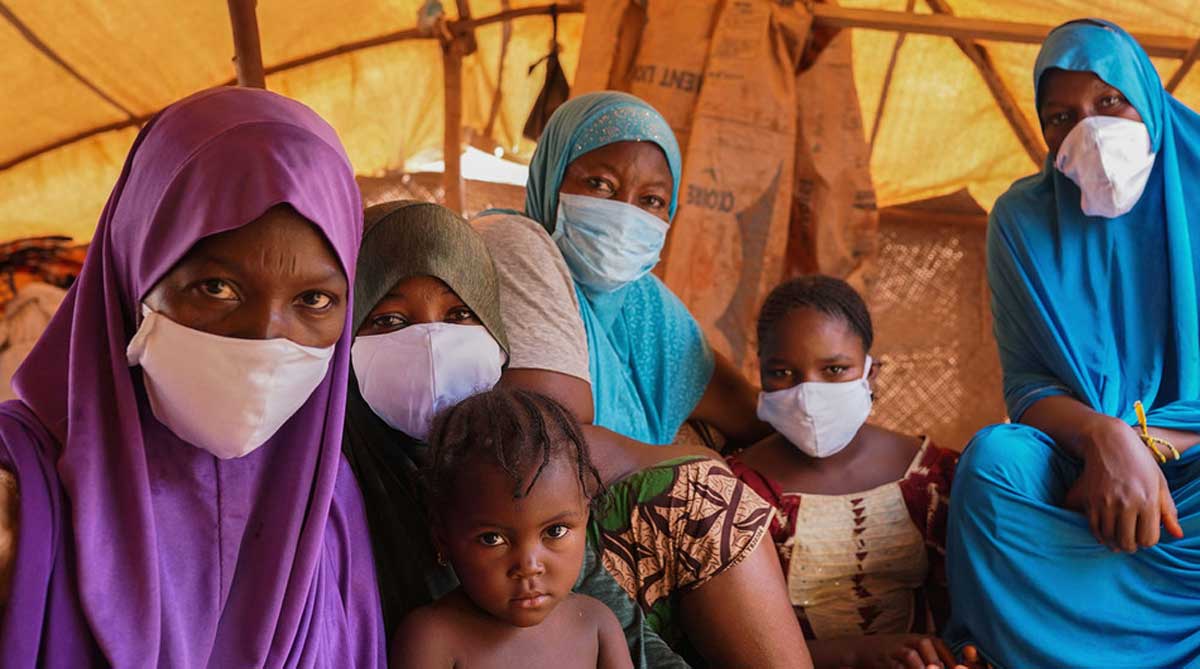 With its large population and fragile health systems, Africa has recorded more than three million Covid-19 cases, still less deadly as compared to other regions in the world, according to the Africa Centers for Disease Control and Prevention (Africa CDC). According to Africa CDC, Africa's coronavirus tally was 3,021,769 as of January 10. The death toll was 72,121 and the number of recoveries was 2,450,492. The biggest number of coronavirus cases were reported from South Africa, Morocco, Egypt, Tunisia, and Ethiopia.
South Africa, with more than 1.2 million reported cases, including 32,824 deaths, accounts for more than 30% of the total for the continent of 54 countries and 1.3 billion people. The high proportion of cases identified in South Africa, were attributed to more tests carried out than many other African countries.
African countries are expecting to get medical equipment, most especially vaccine, to help them out of the pandemic. These they expect from external sources. During January 4-9, Chinese State Councilor and Foreign Minister Wang Yi paid official visits to Nigeria, the Democratic Republic of Congo (DRC), Tanzania, Botswana and Seychelles. Wang Yi emphasized that China is willing to deepen mutually beneficial cooperation in diverse spheres with Africa. For example, China's efforts to create a new image in Africa through China-European Union Cooperation in vaccine.
Both China and the EU vow to work as a global collaboration under the World Health Organization in terms of accelerating the development and manufacture of Covid-19 vaccines, and assuring fair and equitable access for every country in the world. It's about making the vaccine a global public good.
Last December, during his annual media conference, President Vladimir Putin made it known that Russia's readiness to help foreign countries including Africa. With regard to cooperation with other countries, it would boost the technological capabilities, enterprises to produce the vaccine, foreign countries would invest their own money into expanding their production capacities and purchasing the corresponding equipment, he explained.
Foreign countries would be investing in these projects: the enlargement of production facilities and the purchase of equipment. "As for cooperation with foreign countries: nothing is stopping us from manufacturing vaccine components at facilities in other countries precisely because we need time to enhance technological capacities of our vaccine manufacturing enterprises. This does not hinder vaccination in the Russian Federation in any way," Putin said.
According to January report from the Tass News Agency, the Russian Direct Investment Fund has only registered the first Russian vaccine Sputnik V in Africa. "Russian Direct Investment Fund announces the first registration of Sputnik V in Africa. Ministry of Pharmaceutical Industry of Algeria registered Sputnik V on January 10th," as follows from a post on their official Twitter account.
According to the Russian Direct Investment Fund, the registration was done under the accelerated Emergency Use Authorization procedure. This procedure was also used to register this vaccine in Argentina, Bolivia, and Serbia. The Fund said that supplies to Algeria would be possible thanks to its international partners in India, China, South Korea and other countries.
Writing under the headline "Africa's Road to Recovery in 2021 Is a Fresh Start" published originally by Chatham House, Dr Alex Vines, the Director for the Africa Program at Chatham House, said many African countries would be much more seriously affected by the socioeconomic consequences of the global economic slowdown triggered by the pandemic. Even before Covid-19 hit, an increasing number of African countries were indebted and financially stressed.
He wrote that African debt would become a greater global concern in 2021 as many African states remain the world's poorest and most fragile and have been hard hit by the economic and financial costs imposed by the pandemic.
In his analysis, Dr Vines further pointed out that 2021 will also see increased geopolitical rivalry for influence in Africa. This will include competition over generosity, ranging from positioning over debt cancellation to providing Covid-19 vaccines. China has its Sinopharm vaccine and has already signed up to Covax, the international initiative aimed at ensuring equitable global access. The Russians have their Sputnik V vaccine, the UK has its AstraZeneca and University of Oxford vaccine, and the US the Moderna and Pfizer-BioNTech (with Germany) vaccines.
Reports from Quartz also said Africa appears not part of the supply priorities of the Pharmaceutical companies producing the foremost Covid-19 vaccines. While Pfizer-BioNTech has offered to supply just 50 million Covid-19 vaccines to Africa starting from March to the end of this year, Moderna and AstraZeneca have not yet allocated supplies for Africa. AstraZeneca directed the African Union (AU) to negotiate with the Serum Institute of India for its vaccine to see if they can get a deal. Serum Institute of India has earlier obtained the license to produce the AstraZeneca vaccine.
The Quartz report said most African countries mainly relied on the COVAX co-financing public-private facility backed by the Bill & Melinda Gates Foundation to enable rapid and equitable access to Covid-19 vaccines for lower income countries. The facility promised access to vaccines for up to 20% of participating countries' population with an initial supply beginning in the first quarter of the year to immunize 3% of their population. However, COVAX is underfunded, and these countries must look for other avenues to access more doses to vaccinate the 50% of their population in order to reach immunity.
Since the beginning of the pandemic, several countries around the world have been making efforts to facilitate local vaccine development, clinical trials, and some had made upfront payments for vaccines to encourage early production. Outside of South Africa, most African economies have played too little or no role at all in the development of Covid-19 vaccines and had likewise made little or effort to secure vaccines while other economies around the world were doing so.
For instance, a globally respected genomic and infectious disease laboratory in Nigeria announced the development of a Covid-19 vaccine in September that is 90% effective against the virus in the preclinical trial but it has not been able to carry out clinical trials due to lack of support and funding.
While Kenya recently announced that through the COVAX facility, it ordered 24 million doses of the AstraZeneca vaccine, with supply expected to start arriving in the second week of next month, several African countries are opting for vaccines from India, Russia, and China. This is despite skepticism about the vaccines from Russia and China in particular. Both countries rolled out their vaccines without phase 3 clinical trial results that confirm the vaccine effectiveness.
South Africa said it made a deal with Serum Institute India and will be getting 1.5 million doses of AstraZeneca vaccine for its health workers starting this month. The country, which is going is also in talks with Russia and China to procure vaccines. Currently, Guinea is testing the Russian vaccine, Sputnik V and has ordered 2 million doses.
Morocco has ordered 65 million doses of the Sinopharm vaccine from China, and AstraZeneca vaccine from Serum Institute India. Egypt plans to buy 40 million doses of the Sinopharm vaccine, has already received 50,000 doses of the vaccine in December, and expecting another 50,000 in the second or third week of this month when vaccination will commence. Nigeria says vaccine access was in its discussions this week with the Chinese foreign minister during his visit to the county, according to the report from Quartz.
Besides the fact that Africa has registered its three million cases, Africa still behind the United States and European countries, and Asian countries such as China and India when it comes to the Covid-19 outbreak. For many African countries, it is still the time to reflect on African countries' responses to Covid-19. Although it has abundant resources, Africa remains the world's poorest and least developed continent, and worse with poor development policies. It is time to prioritize and focus on sustainable development.
Significantly, the global pandemic has exposed the weaknesses in Africa's health system, adversely affected its economic sectors, it is therefore necessary for African leaders, the African Union (AU), regional organizations and African partners be reminded of issues relating to sustainable development and integration. It sets as a reminder to highlight and prioritize the significant tasks set out by the UN 2030 Agenda for Sustainable Development and the African Union's Agenda 2063.
China's Diplomacy in Africa: Being a civilian great power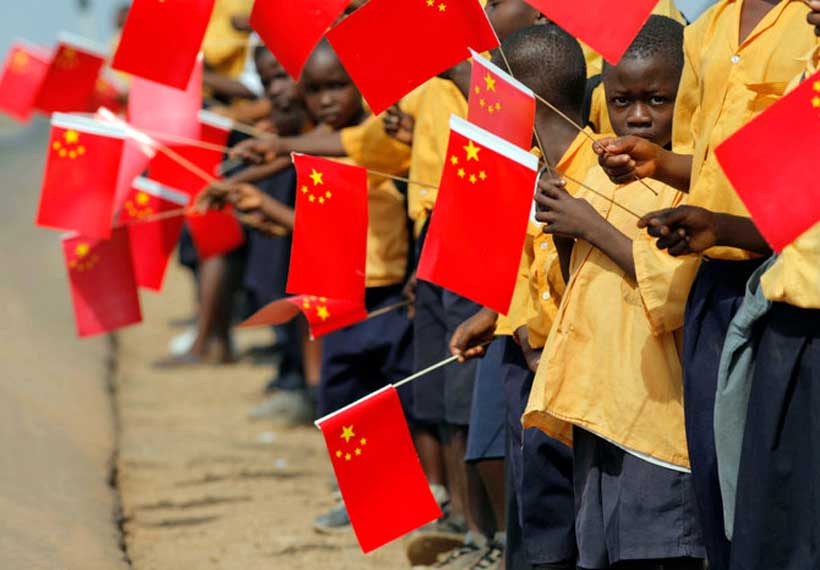 Authors: Xu Guoying & Chen Yiling*
During January 4-9, Chinese State Councilor and Foreign Minister Wang Yi paid official visits to Nigeria, the Democratic Republic of Congo, Tanzania, Botswana and Seychelles. According to the media reports, the visits is in line with China's 30-year tradition of choosing Africa as the destination of all Chinese foreign ministers' first overseas visit each year and demonstrated China's close attention to its ties with African countries as well as its firm friendship with African people.
Noting the year 2021 marks the last year for the implementation of Forum on China-Africa Cooperation (FOCAC) Beijing Action Plan (2019-21), FM Wang's visits aimed to deepen coordination and communication with the African side to cement the important consensuses and facilitate economic recovery in African countries while fighting the virus. Since the outbreak of the pandemic in 2020, the close cooperation between China and Africa in fighting the pandemic has indicated the two sides' firm determination to step up relationship with each other. This is more necessary because the traditional friendship between China and Africa would have reached new heights in the post-pandemic era while they also expected to exchange views on a new round of forum during this visit.
There is no doubt that China's diplomacy has always adhered to the principle that all countries, large or small, are equal and that has advocated multilateralism, opposed power politics, promoted general democratization in international relations, and supported the United Nations to play its due role in international affairs. To that end, China needs the consensus and diplomatic supports from the countries in the Third World, particularly the African states. Given this, Chinese FM Wang reiterate that big countries should take the lead in abiding by the basic norms of international relations, not interfering in other countries' internal affairs, helping small and medium-sized developing countries, and assuming their international responsibilities in dealing with climate change and promoting sustainable development. Today, as the largest developing country, China is willing to fulfill its international obligations since its development is a growing force for peace, justice, and other developing countries as equal members of the international community.
This is not a lip-service but a solemn promise to play a more active role in international affairs and is willing to work with the country to safeguard world peace, stability, and prosperity. As a matter of fact, most states of Africa have admitted that China has adhered to the principle of equality between large and small countries, and made all the efforts to safeguard the interests of small and medium-sized countries and developing countries. Morally and practically, China has always stood with developing countries in international affairs. During his trip to Africa, Wang praised China's close ties with the African states like the important members of the international community where all the members should treat each other as equals and achieve fruitful results in practical cooperation.
It is obvious that the leaders of the African states welcomed FM Wang's visit and vowed to continue to support Beijing on the issues concerning China's core interests, and inclusive of taking the opportunity of jointly building the Belt and Road and implementing the outcomes of the Forum on China-Africa Cooperation (FOCAC) Beijing Summit with the view to taking mutual cooperation to a new level and building a community with a shared future for both sides in light of the economic and social development needs of the African people. Considering the huge African population and rich natural resources, China is willing to deepen mutually beneficial cooperation with Africa in many traditional and new areas such as green environmental protection and blue ocean economics. Meanwhile, China fully understands the urgent desire of the African states to cope with climate change. The two sides agreed to sign the implementation agreement on the construction of low-carbon demonstration zones in South-South cooperation.
Since China's relationship with Africa has been never exclusive, it calls on the cooperative programs with all the countries, in particular the European Union. For example, China's efforts to create a new image in Africa through China-EU Cooperation in vaccine. This is the good chance for both sides because they all want to bring the coronavirus pandemic under control and then it's going to require a major, global effort to do so. As a matter of fact, China has reiterated that the virus knows no borders and has no interest in the nationality of its victims. As a result, it will overcome all barriers if we do not work together to counter it. In the face of the virus, we are without doubt a global community. But the key question is: Are we able to act like one? The answer is yes, but China and the EU need to work together to play a pivotal role in dealing with what is called the political, social, and ethical issue. It requires that political leaders manage to explain convincingly that it is advantageous for all of us if as a first step some people are vaccinated in all countries instead of all people in some countries?
Both China and the EU vow to work as a global collaboration under the World Health Organization in terms of accelerating the development and manufacture of COVID-19 vaccines, and assuring fair and equitable access for every country in the world. It's about making the vaccine a global public good. This should be in Chinese and Europe's interests too. There is a consensus between China and the EU that nurses in African countries be vaccinated as a first step, and soonest—needs a big PR push.
There's little doubt that most Europeans want the vaccine as soon as possible. But the EU should also move fast to vaccinate especially doctors and nurses in as many affected and vulnerable African countries as possible. There are several compelling reasons to do this. First is the destructive nature of the virus. The longer it flourishes, the greater the chance of it mutating in ways that make it even more deadly, contagious, or just difficult to vaccinate against. Getting it rolled out quickly across Africa is crucial. Second, a World Bank study in last April showed that if the EU and European governments are really serious about their soft power, this is the time to share the vaccine in a way that equals to the global influence of China as it has already been sending vaccine for trials in Bangladesh, Indonesia, Pakistan, and the Philippines.
Now as for China's relations with Africa, where it has built huge infrastructure projects on the back of loans to several countries and is extracting much-needed raw materials, the Chinese leadership has gone on the offensive. In June, Chinese President Xi Jinping told a meeting of African leaders that "African countries will be among the first to benefit" from a coronavirus vaccine, once its development and deployment is completed in China. Moreover, Chinese Foreign Minister Wang Yi has pledged that Beijing would extend $11 billion (€9 billion) in loans for vaccines to Latin American and Caribbean countries. In light of this, China and the EU should cooperate with each other in Africa rather than excluding the other side. For sure, all the more reason for China and the EU to seize the opportunity to boost their mutual soft power with a combination of philanthropy and a big dose of self-interest.
To that end, China has reiterated that it is not a military threat to the status quo since it has reaffirmed the defensive nature of its national defense policy as Chinese top legislative body adopted new revisions to the National Defense Law, renewing tasks and goals as well as cementing policies. Accordingly, it is quite sure that China will be more like to act as a civilian great power which is compatible with the goal of the European Union. Considering this, China and the EU would be able to continue their cooperative partners in trade and economics, transparent and open competitors in high technologies and possibly the systematic rivals.
*Chen Yiling, MA, a research fellow at the Center for International Relations, SIPA, Jilin University