Russia and Africa to Boost Trade
Foreign Affairs Minister Sergey Lavrov has said that trade between Russia and Africa would grow further as more and more African partners continued to show interest in having Russians in the economic sectors in Africa.
"Our African partners are interested in Russian business working more actively there. This provides greater competition between the companies from Western countries, China, and Russia. With competition for developing mineral resources in Africa, it is easier and cheaper for our African colleagues to choose partners," he told the staff and students at Moscow State Institute of International Affairs early September.
Soviet Union and Africa had very close and, in many respects, allied relations with most of the African countries during the decolonization of Africa. For obvious reasons, the Soviet Union ceased to exist in 1991. As a result, Russia has to struggle through many internal and external difficulties. The past few years, it is still struggling to survive both the United States and European sanctions.
"Of course, relations with many foreign countries have faded into the background compared with the challenges the country had to deal with in order to preserve its statehood. As we regained our statehood and control over the country, and the economy and the social sphere began to develop, Russian businesses began to look at promising projects abroad, and we began to return to Africa. This process has been ongoing for the past 15 years," Lavrov further said about post-Soviet Russia's relations with Africa.
"Overall, we are, of course, far from the absolute figures characterising trade and investment cooperation between the African countries and, say, China. However, our trade grew by 17 per cent over the past year (which is a sizable number) to over US$20 billion and it continues to grow," he informed the fully-packed auditorium.
Five years ago, precisely in May 2014, Lavrov said in a speech posted to the official website: "we attach special significance to deepening our trade and investment cooperation with the African States. Russia provides African countries with extensive preferences in trade. At the same time, it is evident that the significant potential of our economic cooperation is far from being exhausted and much remains to be done so that Russian and African partners know more about each other's capacities and needs."
Reports, however, show that Russia has started strengthening its economic cooperation by opening trade missions with the responsibility of providing sustainable business services and plans to facilitate import-export trade in a number of African countries. Besides all that, Russia has embarked on "Doing Business in Africa" campaign to encourage Russian businesses to take advantage of growing trade and investment opportunities in Africa.
Statistics on Africa's trade with foreign countries vary largely. For example, the total United States two-way trade in Africa has actually fallen off in recent years, to about US$60 billion, far eclipsed by the European Union with over US$200 billion, and also China more than US$200 billion, according to Africa in Focus post by the Brookings Institution.
According to the African Development Bank, Africa's economy is growing faster than those of any other regions. Nearly half of Africa's countries are now classified as middle income countries, the numbers of Africans living below the poverty line fell to 39 percent as compared to 51 percent in 2016, and around 350 million of Africa's one billion people are now earning good incomes – rising consumerism – that makes trade profitable.
As far back in October 2007, Russian Foreign Affairs Ministry posted an official report on its website that traditional products from least developed countries (including Africa) would be exempted from import tariffs. The legislation stipulates that the traditional goods are eligible for preferential customs and tariffs treatment.
While Russia announced this preferential tariff regime for developing countries, which also granted duty-free access for African products, potential African exporters either failed to take advantage of it or were unaware of the advantageous terms for boosting trade.
Analyzing the present market landscape of Africa, Russia can export its technology and compete on equal terms with China, India and other prominent players. On the other hand, Russia lacks the competitive advantage in terms of finished industrial (manufactured) products that African consumers obtain from Asian countries such as China, India, Japan and South Korea.
Charles Robertson, Global Chief Economist at Renaissance Capital, thinks that the major problem is incentives. China has two major incentives to invest in Africa. First, China needs to buy resources, while Russia does not.
Second, Chinese exports are suitable for Africa – whether it is textiles or iPads, goods made in China can be sold in Africa. Russia exports little except oil and has (roughly 2/3 of exports), steel and metals (which is either not cost effective to sell in Africa, or again is the same as Africa is selling) and military weapons.
Keir Giles, an Associate Fellow of the Royal Institute of International Affairs (Chatham House) in London, told me in an email that "there are some more fundamental problems which Russia would need to overcome to boost its trade turnover with the region. The majority of this vast amount of trade with China simply cannot be competed with by Russia. A large part of African exports to China by value is made up of oil, which Russia does not need to import. And a large part of China's exports to Africa are consumer goods, which Russia doesn't really produce."
He explains further that trade in foodstuffs in both directions suffers similar challenges, which are unlikely to be affected by the current politically-motivated Russian ban on foods from the European Union, the United States and Australia.
In effect, in sharp contrast to China, the make-up of Russian exports has not really developed since the end of the Soviet Union and still consists mostly of oil, gas, arms and raw materials. For as long as that continues, the scope for ongoing trading with most African nations is going to be severely limited.
Academic experts, who have researched Russia's foreign policy in Africa, at the Russian Academy of Sciences' Institute for African Studies, have reiterated that Russia's exports to Africa can be possible only after the country's industrial based experiences a more qualitative change and introducing tariff preferences for trade with African partners.
"The situation in Russian-African foreign trade will change for the better, if Russian industry undergoes rapid technological modernization, the state provides Russian businessmen systematic and meaningful support, and small and medium businesses receive wider access to foreign economic cooperation with Africa," according to Professor Aleksey Vasiliyev, President of the Institute for African Studies and the first appointed Special Presidential Representative to Africa.
Quite recently, Dr. Gideon Shoo, Media Business Consultant based in Kilimanjaro Region in Tanzania, has explained in an interview discussion with me that Russian companies need to prove their superiority in the business spheres and African governments have to make it easier for Russian companies to set up and operate in their countries.
"Russian financial institutions can offer credit support that will allow them to localize their production in Africa's industrial zones, especially southern and eastern African regions that show some stability and have good investment and business incentives. In order to operate more effectively, Russians have to risk by investing, recognize the importance of cooperation on key investment issues and to work closely on the challenges and opportunities on the continent," he added.
On the other hand, Dr. Shoo noted that Russia is, so far, a closed market to many African countries. It is difficult to access the Russian market. However, African countries have to look to new emerging markets for export products, make efforts to negotiate for access to these markets. This can be another aspect of the economic cooperation and great business opportunity for both regions.
Nearly all the experts have acknowledged here that import and export trade have been slow due to multiple reasons including inadequate knowledge of trade procedures, complicated certification procedures, expensive logistics, security and guarantee issues, rules and regulations as well as the existing market conditions.
By looking at the rules and regulations, the situation about Russia's presence in Africa and Africa's presence in Russia could be changed. All that is necessary here is for Russia and Africa to make consistent efforts for raising the level of trade and business in both regions, Russia and Africa.
For decades, Russia has been looking for effective ways to promote multifaceted ties and new strategies for cooperation in economic areas in Africa. Now, Kremlin will hold the first Russia-Africa Summit with high hopes of enhancing multifaceted ties, reshape the existing relationships and significantly roll out ways to increase effectiveness of cooperation between Russia and Africa.
During the past decades, a number of foreign countries notably China, the United States, European Union, India, France, Turkey, Japan, and South Korea have held gatherings of this kind in that format. The idea to hold a Russia-Africa Summit was initiated by President Vladimir Putin at the BRICS (Brazil, Russia, India, China and South Africa) summit in Johannesburg in July 2018.
For 25 Years, At Least, CPLP Exists by Its Historical Name
In Luanda, capital of Angola, hosted the 13th Conference of Heads of State and Government of the Community of Portuguese Speaking Countries (CPLP) with the key objective of reviewing the historical past and discussing effective pathways for the future. Through its history, the CPLP has largely been known as an organization, besides that, much has been shrewd away from public domain including its development processes, collective challenges and achievements, and impact on global scene.
In mid-July, Angola hosted the conference under the theme: "Building and Strengthening a Common and Sustainable Future" and the theme, without doubts, highlights the importance of building a common and sustainable future that promotes sustainable development and the effective improvement of the population's quality of life.
During the conference, as expected, the heads of state and government had the opportunity to discuss relevant issues for the respective countries and establish a cooperation framework in line with the current international situation. A number of representatives also had the chance to address the strategic views for the organization.
According to reports, Angola takes over the presidency of the organization for the next two years (2021-2023). As the host of the 13th conference, at the same time, marks the celebration of the 25th anniversary of the founding of the CPLP organization, Angolan President João Lourenço, delivered his welcome and closing addresses full of all diplomatic niceties, reminding detailing the primary objectives and vividly itemizing various tasks as the way forward into the future.
Monitoring those issues, as contained in his speech, sparked off one significant proposal. President Lourenço launched the challenge of creating an investment bank for the Community of Portuguese Language Countries (CPLP). "We can be a relevant economic force if we work for this we have left the challenge of starting to think about the pertinence and feasibility of creating a CPLP Investment Bank."
According to his analysis, belated though, the creation of this potential bank is in line with the intention to include a new economic and business pillar, one of the priorities of the Angolan CPLP presidency.
President of the Business Confederation of the Community of Portuguese-Language Countries (CE-CPLP), Salimo Abdula, explained that it was with "satisfaction" that he had heard the announcement from Angola's President, João Lourenço, about fortification plans for an economic pillar among the members of the ornization.
"We want to congratulate Angola," Abdula said. "We know that it wants to invest in a fourth pillar – the economic one, and business cooperation. This is exactly what the Business Confederation of the CPLP (CE-CPLP) has been developing for years," he said, adding that the idea of creating an investment bank, as proposed by President Lourenço in his inaugural speech as holder of the presidency, "is welcome, it is in fact a project that the Business Confederation has been developing for some time."
Abdula, who comes from Mozambique, recalled that in 2014, there was a conference in Lisbon attended by representatives of central and commercial banks from almost all CPLP member states, "under the coordination and leadership of the Confederation, with the aim of studying an investment or development bank, which could support the integration of companies and not only, but also the needs for investment in infrastructure in a large part of the countries" mainly in Portuguese-language countries in Africa.
While acknowledging that this type of project is complex and takes time to implement, Abdula noted that the Confederation had, at the time, made a proposal for the CPLP to go ahead and create such a bank. "That was during the East Timor presidency, in 2014," he recalled. It took some time to respond but, when it did, it gave a positive response, yet to date nothing has moved forward. The CE-CPLP did not, however, give up on the idea, according to Abdula.
"We have indeed consulted some states about what type of bank would be acceptable, whether with mixed capital or public capital, and the trend is towards mixed capital, that is public and private," he said, explaining further that it would thus be "a bank with less political interference, with a more impartial governance, in order to ensure the interests of all countries across the board."
More recently, the Confederation took up the issue again, at a business summit it organized in May in Malabo, capital of Equatorial Guinea, a CPLP member since 2014, which Abdula noted was attended by some political leaders. According to the Confederation President, "there was a positive manifestation from the government of Equatorial Guinea that it would look at this project" and several commercial banks have showed interest in this project.
Taking his turn at the conference, Portugal's Prime Minister António Costa discussed, at length, the agreement on free movement within the Community of Portuguese-Language Countries (CPLP) and offered an assurance that parliament will ratify at the beginning of the next legislative session in September.
"The government is thus making an immediate priority of the parliamentary ratification of this agreement as well as the respective legislative framework on free movement and on academic qualifications. As soon as the work of the Portuguese parliament reopens, we will present this agreement for ratification and also the legislative framework that will allow for speeding up both the circulation and recognition of (academic) qualifications, because this is fundamental to people's lives," Costa told the conference gathering.
Costa then referred to problems that have existed in the past between Portuguese-language countries, such as Portugal and Brazil. "With this agreement, we will not again have the crisis of Brazilian dentists in Portugal (as in the 1980s), or, more recently, of Portuguese engineers in Brazil," he said, referring to two situations where there was no mutual recognition of qualifications. Costa then moved to temper expectations, saying that the framework agreement on free movement "still requires development" and further diplomatic work.
Prime Minister of São Tomé and Principé Jorge Bom Jesus also comment positively on the mobility agreement will create a great space for movement and will allow movement within the CPLP. "We have to join forces to find new solutions to old structural problems, particularly from an economic point of view," he said.
It is necessary for bilateral meetings to discuss cooperation, share several economic dossiers, debt, investments in the areas of energy, agriculture, industry, human resources and other strategic investments, Jorge Bom Jesus said and added "These are precisely for us to join forces and face the problems because they are common, which is why the solutions also have to be common."
For many delegates, the conference is a platform to express primarily their views and reiterated vehemently the huge untapped potentials among the members. Portuguese-Mozambican businessman Paulo Oliveira said by illustrating the fact that the Community of Portuguese Language Countries (CPLP) is a house where you must apply for a permit to go from the bedroom to the kitchen, to illustrate barriers to investment. "The way of approach is completely different from one country to another, within the CPLP, and this, sometimes delays investment that could be carried out in a faster way," he stressed.
As a further indication of optimism, Paulo Oliveira frankly believes opening of borders to greater mobility should be gradual – without throwing the doors wide open – with businesspeople, students and cultural agents in the front line. In his argument, it is necessary to take additional collaborative efforts towards shaping business development among the members. For example, in order to enhance investments in this organization, a common CPLP visa for business people and specialized labor would be a possible mechanism. In practice, all countries have things to offer if there is a different kind of mobility.
In an interview with Portuguese News Agency Lusa in Lisbon ahead of the conference, Portugal's Foreign Minister Augusto Santos Silva indicated that Portugal expected what he described as "firmest and most absolute solidarity" from all member states of the Community of Portuguese Language Countries (CPLP) over the situation in Cabo Delgado in Mozambique.
Asked about a strengthening of multilateral cooperation under the CPLP, the head of Portuguese diplomacy was more cautious, but noted that there are missions from Portugal and other countries underway as well as from organizations such as the European Union and the Southern African Development Community (SADC), to help with security in Mozambique.
The conference, however, saw some progressive steps. The members signed an Agreement on Mobility and on Economic and Investment Cooperation.
The agreement on mobility establishes a "framework for cooperation" among all member states in a "flexible and variable" manner and, in practice, covers all citizens. Member states are offered range of solutions enabling them to take on "mobility commitments in a progressive manner with differentiated levels of integration", taking account of their own internal specificities in their political, social and administrative dimensions.
In this context, the "freedom in the choice of the mobility modalities, of the categories of persons covered" as well as of the countries of the community with which they wish to establish partnerships. For two decades, the question on facilitating movement has been discussed consistently among the members without any concrete decision. Strengthening economic cooperation is another thorny question still on the table.
During the conference, Namibia's President Hage Geingob commended Portuguese-speaking countries for their effort to open up borders to foster economic co-operation and hails Lusophone unity necessary for pursuing their multifaceted ambitions. He said the agreement on mobility among CPLP member states that "is an important step in making sure that our borders remain open to strengthen and promote business and economic relations in times of the pandemic."
President Geingob added explicitly that, "As observer states, we join hands with CPLP members to strengthen our local, regional and global governance architecture. The values of international cooperation and multilateralism that underpin the CPLP are fundamental for the promotion and strengthening of peace and security and socio-economic development. The equality of all states cannot be over-emphasized, as stipulated in the Charter of the United Nations. Let us, therefore, continue to treasure the unity of our nations, a unity forged in blood and defined by kinship."
President of the Republic of Cabo Verde, Jorge Carlos de Almeida Fonseca, praised the political and diplomatic coordination in improving the assertion of CPLP countries in the international arena, reiterated its commitment to strengthening solidarity and cooperation aimed at ensuring the economic and social development of the peoples.
In short communique referred to as the "Luanda Declaration" signed by the Heads of State and Government and their representatives at the end of the 13th CPLP Conference, the participants reiterated their commitment to peace and harmony, the rule of law, democracy, human rights and social justice.
The leaders welcomed the choice of the motto "Building and strengthening a common and sustainable future" for the event and pledged to promote political dialogue, exchange of experiences and cooperation, with a view to enhancing the achievements of the CPLP in all areas.
As considered an additional challenge to the fulfillment of the 2030 Agenda and the Sustainable Development Goals within the community, expressed regret at multiple factors hindering this development process. The CPLP reiterated the need to build public policies aimed at creating the necessary infrastructure to democratize access to new technologies, promoting training and education suitable for their use.
The Heads of State and Government decided to increase multilateral action in terms of capacity building, sharing of experiences, networking initiatives and development of partnerships, within the scope of promoting trade and investment aimed to preserve and create decent jobs, income and productive capacity.
They reiterated the importance of progressively integrating economic cooperation into the general objectives of the CPLP, as well as the consolidation of a multilateral community agenda for the sector, with a view to contributing to the economic and social development of the member states.
They adopted the Mobility Agreement between member states, an instrument that aims to effectively, contribute to greater circulation within the community, to increase cooperation relations in all areas and to promote the feeling of belonging to the CPLP.
Attended the ceremony also the Presidents Cabo Verde Jorge Carlos Fonseca, Guinea-Bissau Umaro Sissoco Embaló and Vice President of Brazil Hamilton Mourão. There were representatives of the Heads of State of Mozambique, East Timor and Equatorial Guinea, Special Representative of the United Nations François Lounecény Fall, as well as representatives of the United Nations and the Organization of African, Caribbean and Pacific States (OACPS).
There were social and cultural aspects of the conference. Portuguese President Marcelo Rebelo de Sousa donated his José Aparecido de Oliveira prize, stressing that the CPLP "is a community of common principles and values" while he presented the prize awarded by the Community of Portuguese Language Countries (CPLP), to the victims of terrorism in Cabo Delgado, northern Mozambique.
Established in 2011 and biennial in nature, the José Aparecido de Oliveira prize, named after one of the main creators of the CPLP, honors personalities and institutions that stand out in the defence, appreciation and promotion of principles and values and community objectives, as well as in carrying out studies and related research work.
Mozambique's Leonardo Simão appointed CPLP Goodwill Ambassador, a new resolution approved at the Luanda concerns the approval of new CPLP Goodwill Ambassadors. Among those appointed for a four-year mandate, renewable for a further four years, were Leonardo Santos Simão, a former Foreign Minister of Mozambique, for the area of political and diplomatic consultation, and Filipe Silvino de Pina Zau, a University Professor and Researcher in Angola, for the Portuguese language area.
Two leading athletes from Portugal – Olympic triple-jump champion Nelson Évora, and another triple-jump athlete, Patrícia Mamona, who this year won the gold medal at the indoor European Athletics Championships, are the ambassadors for the areas of youth, sport and gender equality.
The fundamental role of CPLP Goodwill Ambassador is to "widely promote the objectives and disseminate the activities of the CPLP." These are social and cultural developments at the 13th Conference of Heads of State and Government, chaired by Angola, so also was the signing of an agreement on free movement and the declaration of a new priority: strengthening economic relations.
With headquarters in Lisbon, CPLP is a multi-regional organization created in 1996. It comprises Angola, Brazil, Cabo Verde, Equatorial Guinea, Guinea Bissau, Mozambique, Portugal, Sao Tome and Principe and East Timor. The CPLP Conference of Heads of State and Government is the community's highest organ. It meets every two years and is responsible for defining and guiding its general policy and strategies.
The Associate Observer and Consultative Observer status, without the right to vote, were established in 2005. Consultative observers, of which there are now more than 100, are civil society organizations that may develop joint projects with the CPLP. Namibia is among 19 observer countries to the CPLP together with Uruguay, Senegal, Georgia, Japan, Turkey, Czech Republic, Slovak Republic, Hungary, Mauritius, Argentina, Chile, Italy, Andorra, France, Luxembourg, Serbia, and the United Kingdom.
Former South African president is pursuing a treasonous strategy
The foundation of our Constitutional order is its claim to and maintenance of legitimacy. A threat to its legitimacy is an existential threat to the State and its citizens. Jacob Zuma's Stalingrad legal defence and perpetual victimhood are among the tactics he employs in pursuit of his strategy. We must see the forest for the trees. Zuma is actively pursuing the delegitimisation of the South African State. This pursuit becomes apparent when examining his central stratagems.
Undermining the State's authority
Zuma asserts that it is not him, but the State that is behaving in an unconstitutional manner. In his challenge to the Commission of Inquiry into Allegations of State Capture, Zuma alleges that he cannot conscientiously comply with the Commission as its terms and therefore the entire Commission is irregular. He says that it "recommended that the chairperson of the inquiry be appointed by the Chief Justice and not the president as is the normal and correct legal procedure". On these grounds, Zuma claims that the Commission chaired by Justice Zondo is legally invalid and that he, therefore, cannot legally engage it. Only if Zondo recuses himself, as demanded by Zuma, would the Commission not be illegal. "Had Judge Zondo simply recused himself", said Zuma in his 4 July media conference, "the people of South Africa would have heard my version". In an affidavit, Zuma says: "I do not believe that it was established in terms of the Constitution…that issue will be the albatross around the neck of its legitimacy".
Zuma builds from this foundation, asserting his innocence. He maintains that the Commission's actions against him were invalid. Conscious of his centrality to the Commission, he must have anticipated as the former President, or simply to assure his compliance, that it would provide him with certain privileges. He was right. In its judgement ordering Zuma to answer to the Commission, the Constitutional Court found that the Commission was indeed biased and afforded Zuma special treatment; "no reason was furnished for this favourable treatment to the former president. The commission was alive to the fact that the Constitution requires the equal treatment of witnesses under the law". This judgement should not be misconstrued. It was a major victory for Zuma's strategy to discredit the State's authority.
Zuma's defence in his corruption trial follows a similar approach. His special plea and his call for acquittal are based on the argument that advocate Billy Downer has no title to prosecute. That the state has an illegitimate prosecution and that thereby the State is illegitimate. Again, while his stratagem may not achieve his personal ends, it primarily seeks to asperse the authority of the State.
When served with an order from the Constitutional Court to attend the Commission, Zuma did not oppose. Instead, he maintained that he could not participate with the proceedings of an illegitimate Commission. By compelling him to attend, Zuma argues that the Constitutional Court was itself acting illegitimately by advancing an invalid institution. It follows then that when Zuma was asked to submit to the court's requests, to comply with the summons from the Commission, he refused. Instead, he wrote a lengthy letter casting aspersion on the justices of the Constitutional Court, alleging the Court to have become politicised and thereby failing to uphold the Constitution.
Political subversion of Constitutional authority
Throughout Zuma has maintained that he does not regard himself to be above the law. That his actions should not be construed as being defiant to legal processes. Instead, says Zuma, he is being defiant of those who are failing to uphold and apply the law. This is a political charge that seeks to subvert State institutions to the realm of politics.
Zuma's refusals to comply with the legal orders, and his arguments that the State has denigrated his Constitutional rights are charges of injustice committed against his person. His claim of being a conscientious objector who is "not scared of going to jail for my beliefs", suggests that his is the just and authoritative approach. This is unprecedented. Much of what he says and does has legal and other experts confused. How could he, guided by his lawyers not see his arguments to be legally irregular and irrelevant. Herein lies the rub: by making a passionate claim about State affairs as applied to his person, he is not making a legal but instead a political argument that seeks to elevate political above legal authority.
Zuma makes the affairs of the State a matter as applied to individuals and not about the dispassionate application of Constitutional ideals and principles. By personally challenging State institutions, Zuma subjugates the ends of the State to the ends of politics. He uses his stature to peddle misrepresentations about his supposed poor health and financial strain. He misdirects, saying that sending him to jail during the pandemic would be a death sentence. This performance seeks to ensure that the courts engage him personally. When legal rulings are made, he contorts them into being political, stating that judges are biased and have vendettas against him.
Zuma's populist claim is that legal power is constrained, that the Constitutional order is ineffective in achieving the revolutionary ends of the liberation movement. Instead, it is only through politics that the ends of the materialist revolution, or simply Radical Economic Transformation can be achieved. To Zuma, the Constitutional State was always a means towards the ends of the revolution. Unconstrained political power, where the ends justify the means is therefore the superior and legitimate approach.
Equating Constitutional democracy with Apartheid
The greatest challenge to the South African state is for the Constitutional order to be popularly delegitimized. A central charge Zuma employs is to liken the Constitutional to the Apartheid State. He knows very well that the just and legitimate South African order is seen relative to the unjust, immoral system that preceded it. Constitutional legitimacy is founded upon it perpetually surmounting and transforming the illegitimacy of the Apartheid regime. Zuma has increasingly equated his current treatment to that which he experienced under Apartheid. He says that the Commission is behaving "exactly like the Apartheid government", alleging there to be "a judicial dictatorship in South Africa…like the injustice of Apartheid". In his letter to the Constitutional Court, he states: "I had never imagined that there would come a time when a democratic government in South Africa built on Constitutional values would behave exactly like the apartheid government". Zuma lambasts the current regime; "I am very concerned that South Africa is fast sliding back into Apartheid-type rule". He compares his treatment to that of Robert Sobukwe's arbitrary imprisonment and says that lockdown has "all the hallmarks of a state of emergency and the curfews of the 1980s…the substance is exactly the same. Being jailed without trial is not different to the Apartheid detention without trial". This latter claim, of being jailed by the Constitutional Court ruling as a court of first instance, has become a primary and powerful proof in his strategic argument. By equating the democratic to the Apartheid regimes, he legitimises any action against it; "I am left with no other alternative but to be defiant against injustice as I did against the apartheid government".
Subverting order to disorder
Zuma and his acolytes instigate disorder. The violent protests that are spreading throughout the nation do not only recall the anti-Apartheid tactics of sowing instability and fear. They are justified by Zuma insisting that the democratic State is akin to the illegitimate Apartheid State.
By defying its orders, Zuma challenges the State institutions to pronounce and to act against him. By demanding that the High Court declare on a Constitutional Court judgement and then to say if the court does not find in his favour that anarchy will descend over the country is an existential threat. Zuma does not only pit the courts against each other, he maliciously contends that the minority judgement of the Constitutional Court signifies contention between judges. Zuma knows that the Constitutional Court has no operational force, that its legitimacy resides in precedent and trust. By muddying judicial precedent and suggesting judicial discord, he provokes others to follow his destabilising course.
Not only does he personally attack the judges, but he also uses the values whereupon the State is founded against itself. Accusing the State of not upholding Constitutional values, while rejecting these values in his invective not only flies in the face of the national project, it seeks to derail the transformational and reconciliatory national project. Leaders are expected to embody the ideals that afford the State legitimacy. Zuma uses politics, rejects ideals, and breaks the State down.
Moving forward
When we look beyond Zuma's ad hoc postures, we see a calculated and consistent strategy to undermine the supremacy of the Constitutional order. Though he may have handed himself over, count on him to use his acquiescence as a proof to further his greater strategy. It is time to look past individual misdemeanours. If his plan of attack is not appropriately rebuffed, his followers and others will increasingly employ similar, fundamentally dangerous approaches. The State cannot merely deny Zuma's assertion that it is illegitimate. It must prove its legitimacy by charging those whose intents and actions threaten its fundamental existence.
Community of Portuguese Language Countries: Forging Cultural Unity in Economic Diversity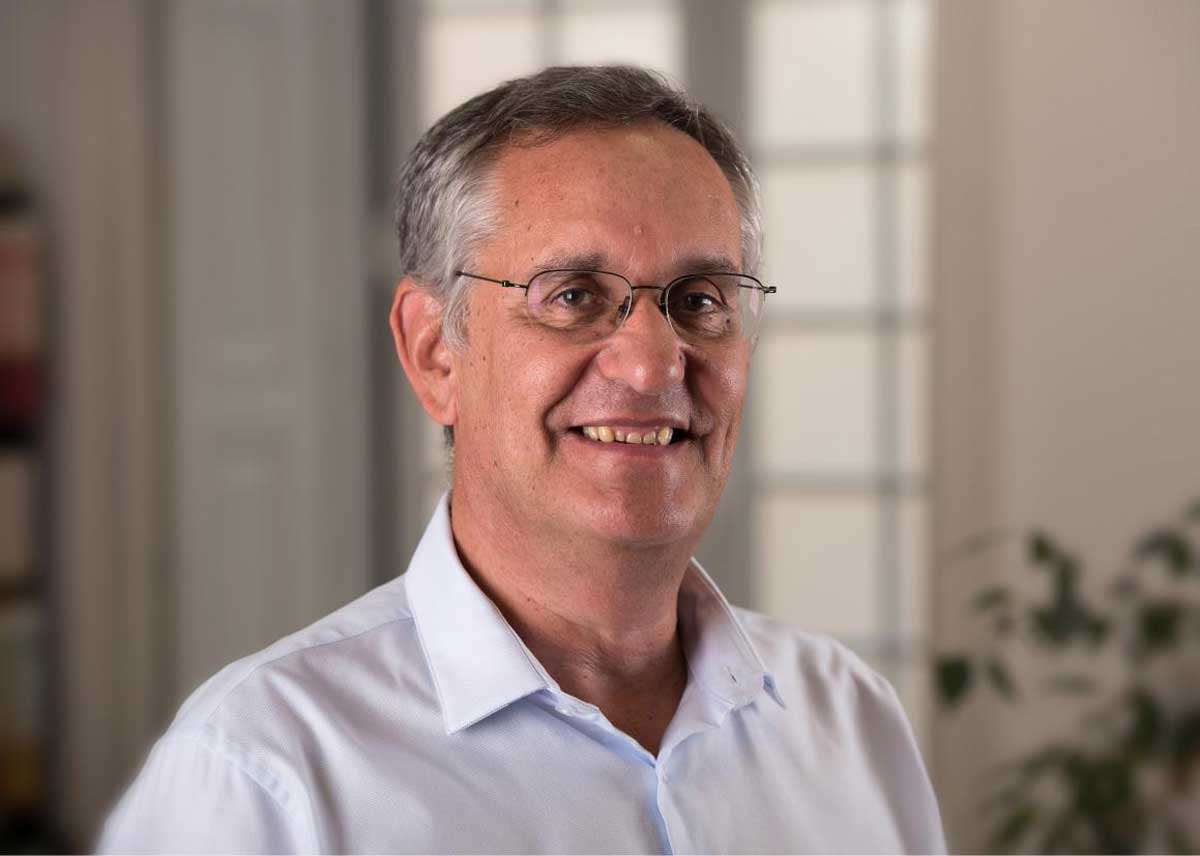 The Community of Portuguese Language Countries (CPLP) established with the fundamental objectives to promote sustainable development, scale-up social standards and preserve the unique language culture among the Portuguese-speaking countries. The CPLP's nine member states are Angola, Brazil, Cabo Verde, East Timor, Equatorial Guinea, Guinea-Bissau, Mozambique, Portugal and Sao Tome and Principe.
In a review of 25 years of the CPLP, Fernando Jorge Cardoso, Researcher at the Centre for International Studies at Lisbon's ISCTE University Institute, argues that the CPLP is far from being an economic organization as most of its members have stronger economic relations with countries outside the CPLP.
Speaking in an exclusive interview with Kester Kenn Klomegah early July, Fernando Jorge Cardoso, among many other significant questions, underscores the fact that a country belonging to multilateral groupings is very beneficial, but each of CPLP member state has other stronger relationships while defending the common heritage of the Portuguese language and culture. Here are the interview excerpts: –
In the first place, what would you say, in objective assessment, about the Community of Portuguese Language Countries – its achievements to date, and existing challenges?
There are so many aspects of the CPLP, but considering that in its statutes the community has the objective to increase diplomatic collaboration in multilateral fora, to encourage the relationship among entities of the civil society of the CPLP members and to re-enforce the use of Portuguese language, my assessment is positive.
All countries have budget constraints and what has been achieved is inseparably dependent upon that, so there is no spectacular achievements of the community, just a fair accomplishment of those three major aims as mentioned above.
The group holds a summit marking 25 years on July 16 to 17 in Luanda, Angola. What issues do you think are the most paramount for discussion? In terms of good governance and democracy, are there any deficiencies in the system of approach in these countries?
Most members of the CPLP are young countries with lots of troubles on creating sound states, having a clear division of powers and an innocuous accomplishment of democracy and human rights. There is a lot yet to be done, but the process is on track, in spite of problems of bad governance and systems inefficiencies in almost all the countries of the community. I do think there is a lot to commemorate, but I also believe there are reasons for continuing cooperation.
The dynamics of economic growth are different among members of the group, the resources and levels of sustainable development vary widely. What are your arguments here, the best and the worst development scenarios?
All these countries belonging to CPLP are not countries with common borders. They belong to diverse economic and geopolitical spaces. Therefore, CPLP differently from Francophonie or commonwealth is not a "natural" group of countries sharing common problems, other than those that are established in the objectives. The question here is not to have grandiose expectations. Therefore, it will be completely natural that development of each country will follow diverse paces and confront diverse scenarios. This is a cooperation space, not a kind of economic organization or political integration project.
In addition to theoretical targets, there must be considerable impact on the basic needs of the population: health, education and employment-creating sectors. Do leaders of the Community of Portuguese Language Countries think the same way as expected by the ordinary people?
Here it is important to understand that each country has its own reality and governments follow diverse strategies. There is not the will or the capacity of Portugal or any other country to influence the development of the community members.
Do you think the culture and social traditions unite these countries? Do people feel there has been unity in cultural diversity over the years? What should be the way forward for the organization or group?
There are some problems here. Some people, mostly in Portugal and Brazil refer to the CPLP as a "Lusophone Community" while others look at it from different perspectives. This is far from realty. There is a diversity of languages inside the other CPLP countries, the Portuguese functions as an official language that helps to create a sense of national unity and regional differentiation, But it does not substitute for the realty of diverse cultural settings among and within the countries.
Besides the fact that a great proportion of the population of newly independent countries do not speak Portuguese in a day-to-day basis. So this is not a Lusophone community, it is Portuguese official language group of countries that share some cultural elements due to history – to make it clearer, on subjects such as gastronomy, music, literature (or even soccer), for example. Cultural diversity is the name of the game, any intention of trying to build a Lusophone community for Portuguese language speaking community is bound for failure and conflict.
And finally, talking on external relations – to what extent foreign states influence the group members? Despite the fact that Portuguese is widely and commonly spoken, they look up to the United States, Europe and Asia, not only to Portugal?
What is interesting here is that each country looks for diverse ways of international integration and collaboration. CPLP is and should continue to be a loose organization. The more loose it is, the more effective it will be, avoiding interference on domestic matters and, therefore, increasing the space for mutual collaboration in multilateral fora and among the community members. Summing up, CPLP is not a Lusophone space and, for sure, cannot be equalized to Francophone or Commonwealth. This is the only way to move forward.