The puzzle in the U.S. Democratic Party is complicated
Although polls in the United States show Joe Biden outnumbering other Democratic candidates, Biden is still concerned about the likelihood of rising US senator Bernie Sanders. Joe Biden knows very well that if Sanders and Elizabeth Warren, another Democrat candidate, ally and unite, Biden's chances of winning will be reduced.
If Bernie Sanders and Elizabeth can win Biden in Iowa and New Hampshire, then there is essentially no chance for Biden to win the next presidential election.
Some US analysts believe Trump is more afraid of Sanders (than Biden), and will surely attract more independent supporters if Sanders reaches the final stage of next year's presidential race.
Bernie Sanders, the old American senator, and one of Democratic nominees for the 2016 presidential election continues to oppose US President Donald Trump. This confrontation started at the time Trump entered the White House (by early 2017). Sanders, in one of his most recent positions against the White House, called for an end to Washington's support for Riyadh in the Yemeni war. Sanders also condemned Trump's stance on the murder of Jamal Khashoggi. At any rate, Sanders's recent position against Trump has led to the US President's concerns.
Polls recently conducted in the United States indicate Sanders' proper position among Democratic voters. Accordingly, Joe Biden and Bernie Sanders have both a good position among Democrat supporters and they both have a good chance to reach the final round of the 2020 presidential elections.
It should be remembered, however, that even if Sanders is defeated in the presidential election in 2020, he will remain one of Donald Trump's main opponents in Congress.
Bernie Sanders is now trying to forget the bitter memories of the last presidential election. Hillary Clinton, the Democratic candidate who was supported by her husband, Bill Clinton, and many influential figures in the party, managed to defeat Sanders with her secret lobbies and went to fight Trump as Democrats' final candidate.
Anyhow, if Sanders were to reach the final round of the 2016 presidential competitions, he could have defeated Trump and enter the White House. Sanders, however, was the victim of Democrat leaders and Hillary Clinton's secret lobbies. It was not without a reason that many Sanders advocates voted for Hillary Clinton's rival, Donald Trump!Here is some news and analysis on Sanders and the Democratic Party's latest political situation:
It's now Biden, Warren, Sanders — and everyone else
As Politico reported, The bottom is falling out of the Democratic presidential primary. And the top-tier — no longer five candidates, but three — is becoming more insurmountable.
For more than a year, Democrats had approached their nominating contest with a widely-shared belief that — like Republicans in the earliest stages of their primary four years ago — they, too, might take turns rising and falling in an expansive field. That expectation sustained the campaigns of more than two dozen contenders this year.
But in recent weeks, the leading band of candidates has contracted unexpectedly early. Heading into the fall, only three contenders are polling above single digits: Joe Biden, Elizabeth Warren, and Bernie Sanders.
Kamala Harris and Pete Buttigieg remain at the periphery, while lower-polling candidates have largely failed to muster sustained, upward movement in fundraising or polling.
According to interviews with about two dozen Democratic operatives and consultants, there is little reason to expect any of them will.
"It was legitimate to say 'Top 5' for a long time, but with the exception of Kamala Harris being at the outer perimeter of the top three … you'd have to have a strange confluence of events for someone outside those four to win," said Philippe Reines, a longtime Hillary Clinton confidant. "It would require all four failing. Like, you would need all four of them to be in a plane crash or something."
For every other candidate, Reines said, "It's too late in the game to keep saying it's too early."
By this point in the Republican primary in 2016, Jeb Bush was already cratering. Scott Walker had risen and fallen. Donald Trump was in first, still to fend off a surge from Ben Carson before running away from the field.The 2020 Democratic primary, by contrast, has been defined by its relative stability, with two full fundraising periods and two sets of debates now done.
Anna Greenberg, a pollster who advised former Colorado Gov. John Hickenlooper's since-aborted presidential bid, said there was no boom-and-bust for Democrats because the primary "started so early, before voters really started paying attention," and because of "the sheer volume of candidates."
"It's a little bit surprising because compared to '16 on the Republican side, where it seemed like a number of people had their moment in the sun … there hasn't really been anybody who's taken a meteoric rise," said Scott Brennan, an Iowa Democratic National Committee member, and former state party chairman. Brennan said he's spoken with several campaigns recently whose advisers "feel like they're poised and ready, they're poised and they're waiting for their moment."
But "for whatever reason," he said, "they haven't had that."
In a spate of campaigning over the holiday weekend, Amy Klobuchar released a plan to address climate change, Sanders previewed his plan to cancel Americans' medical debt and Beto O'Rourke reiterated his call for stricter gun laws, telling CNN of the nation's recent mass shootings, "Yes, this is f—– up."
On Labor Day, the candidates fanned out across the country, with Biden heading to Iowa, Warren to New Hampshire, Cory Booker to Nevada and Harris to California. The activity came on the heels of several candidates dropping out after failing to get traction — and speculation about more to follow — reinforcing the advantage held by the frontrunners.
Last week, Kirsten Gillibrand became the latest campaign casualty, a week after Jay Inslee abandoned his effort. With five months before Iowa's first-in-the-nation caucuses, six candidates have already dropped out.
Democratic strategist Matthew Litman, a former speechwriter for Biden who now backs Harris, described the field as "mostly settled" among five candidates, including Harris and Buttigieg in that group. Unlike in 2016, when many Republicans were wary of, if not opposed to, Trump, Democrats are "mostly satisfied" with the range of ideologies and experiences represented by the top tier, he said."The other candidates are SOL, and it has been that way for a couple of months," Litman said.
For Biden, Sanders, and Warren, the advancing calendar appears likely to compound their advantage, as early fundraising success and staff hiring allows them to begin advertising and to intensify voter outreach.
The debates have contributed to the early winnowing of candidates. Lower-tier candidates can barely focus on anything else besides meeting the Democratic National Committee's increasingly arduous fundraising and polling benchmarks for debates.
"In a weird way because of the format of these debates and what it took to deal with the debates," said Paul Maslin, a top Democratic pollster, "only recently has anyone started spending any significant money in the early states. So, there wasn't any reason why there would be significant [poll] movement] … until now. And now, we'll see."
He said, "Really, the 1 percenters and below, they were the ones who really suffered. No one really told them, 'Hey, you're in a race where it's impossible for you to grow at all. There is no room."
After failing to make the next debate, in Houston, Tim Ryan and John Delaney were compelled to release statements confirming they were still running. Michael Bennet shredded the Democratic National Committee on stage at its summer meeting, while Steve Bullock defiantly released a new round of staff hires. Campaign aides for both said they'd redouble their efforts in Iowa.
"The rules became a proxy for success at a moment when campaigns were just getting started," Bennet said in an interview with POLITICO. "The DNC is only interested in well-known candidates running."
Even for candidates who have made the debates, their turns on the national stage haven't sparked enduring swings in the campaign. As a result, they've spent recent weeks spinning their position in the polls.
"Which is more unlikely – 1) going from being a complete unknown to 6th in the polls or 2) going from 6th in the polls to winning the whole thing?" tweeted Andrew Yang, the entrepreneur who's enjoyed improbable success but is still running at 2 percent in the latest Morning Consult poll.
Hickenlooper, Inslee, and Gillibrand all participated in previous debates, before dropping out. Juli?n Castro sparked interest with his chiding of fellow Texan O'Rourke in the first set of debates, in June. And Harris surged in public opinion polls when she criticized Biden for his past opposition to busing and former associations with segregationist senators.
But for both candidates, the effect was short-lived. Harris is now back at 8 percent, according to the latest Morning Consult survey. Castro is stuck at 1 percent.
"It's just that they happened so quickly," said Doug Herman, a Democratic strategist. "Trump has changed the timeline. Scandal doesn't last. Problems don't last. Success doesn't last. Everything's a little more vaporized in this timeframe."
The progressive wing of the party already has two viable candidates in Sanders and Warren. For more moderate Democrats, only a Biden implosion is likely to create room for advancement.
"Somebody like Buttigieg or Harris, at this moment, they can only succeed with a Biden collapse," Herman said. "They have an if-then strategy. They are not in control of their destiny."
More movement will also require candidates to adopt a change in tone, said Tom McMahon, a former DNC executive director.
"Everyone — both in the top-tier and among the also-rans — have to start developing when and how they're going to go negative," he said. "Otherwise, this race is going to continue to remain status quo."
It is possible the dynamic will shift. Former Iowa Democratic Gov. Tom Vilsack, who briefly ran for president in 2008, said that even in Iowa, "most people, other than those who are ultra-interested, and ultra-focused, most people are not paying attention to this at all."
"It's still an open game here," he said.
He added, "Having said that, the folks who are at the bottom end of the spectrum here have got to have their moment relatively soon, and here's why: Because Warren, Sanders and Biden and Mayor Pete have a foundation of fundraising that's going to continue to pump money into their campaigns."
Of other candidates, Vilsack said, "They've got to move now, but there's still time for them to move."
Why black voters are backing two old white guys
Also, Politico reported that A divide among African Americans between Joe Biden and Bernie Sanders has major implications for the race heading into the fall.
A generational divide among black voters is persisting in the Democratic primary — between the two old white men.
Joe Biden has amassed a staggering lead among older African Americans, commanding nearly two-thirds support of black voters 65 and older in the most recent Morning Consult poll. Bernie Sanders is the favorite of black millennials, though his margin with that group is much smaller. Among all black voters, Biden is leading Sanders, 41 percent to 20 percent.
Biden and Sanders have maintained their edges even as other candidates — including two African American senators, Kamala Harris, and Cory Booker, have courted black voters more aggressively in recent months. Though opinions could change in the runup to voting, the preferences of African Americans this deep into the campaign has major implications for the election: As black voters go, so goes the mantle of Democratic front-runner — and likely the presidential nominee.
The irony of two white septuagenarians commanding majority support among African Americans — despite running in a historically diverse Democratic field — isn't lost on black elected officials, operatives and voters. Several of them interviewed for this story said it speaks to the belief among many black voters that Biden is both best positioned to beat Donald Trump in a general election and to the loyalty he earned after eight years as Barack Obama's No. 2.
"You go with what you know. A lot of black voters know Joe Biden," said Michael Nutter, a former Philadelphia mayor and a current Democratic National Committee member who's endorsed Biden. "There's power in that and there's loyalty in that."
Sanders won a following among younger black voters during his 2016 run, when his progressive activism and criminal justice record fired up millennials of all races.
At least in the primary, Biden's lead among older black Democrats is more consequential than Sanders' edge among younger ones, because older voters typically vote in much greater numbers. That's especially true in South Carolina, the first-in-the-South primary state where about 60 percent of the Democratic electorate is black. Polls show Biden is doing even better with African American voters there than he is nationally, giving him a potential crucial edge that he hopes to parlay into a string of victories throughout the Southeast and in big cities, where sizable chunks of the Democratic electorate are black.
Similar generational and ideological splits exist among white voters. But African American voters have coalesced to a greater degree behind Biden and Sanders — a dynamic that stands out because of their influence in the early stages of the primary and because they're not behind Harris or Booker.
Without more black support, the path to the nomination becomes exceedingly tenuous for the African American senators, who are polling in the single digits overall. Nationally, Harris is the third choice of young black voters, behind Sanders and Biden. Among young black voters in South Carolina, Elizabeth Warren is polling ahead of Sanders. Both of the female candidates have made considerable efforts to court African Americans, especially black women, who are likely to turn out at higher rates than other demographics.
Harris is writing a monthly column for Essence magazine, which caters to black women and has more than 5 million monthly readers, dubbed Kamala's Corner. To drive engagement and donor support within the black community, she's also made sure voters know she's an alumna of Howard University, a historically black institution, and a member of a black sorority.
Warren has also written for Essence and held events with black activists as she touts plans to close the racial wealth gap.
Booker's polling among black voters is at under 6 percent despite his efforts to promote his work on bipartisan criminal justice reform as well as his two terms as mayor of predominantly African American Newark, N.J.
Antjuan Seawright, a South Carolina Democratic strategist and former senior adviser to Hillary Clinton, cautioned that there's still lots of time for other candidates to make inroads with black voters.
"When you think about Cory Booker, when you think about Kamala Harris, when you think about Elizabeth Warren and others," he said, "one thing I've learned is that when you count people out, they usually teach you that you don't know how to count."
Seawright said one explanation for Sanders' African American support is, "one could argue, he has never stopped running for president." But while Sanders "enjoyed tremendous millennial support last election cycle," he added, "that didn't translate to necessarily showing up at the polls. So support is one thing. Voting for a candidate is another."
Both Biden and Sanders have held rallies at historically black Clinton College in Rock Hill, S.C. But few students attended Biden's town hall there Thursday; instead, it was mostly older people who showed up. Sanders' event in June drew a younger crowd.
"Younger voters like what Sanders is saying about free college and legalizing marijuana," said Jatoya White, a 19-year-old biology student who attended Biden's rally but prefers Sanders. "With the older voters and Biden, it's Obama."
Biden on Thursday finished a two-day tour of South Carolina as part of a renewed emphasis on black voters. It included a sit-down with African American journalists in South Carolina and, before that, in Washington, where he said racism is a "white man's problem."
Sanders, meanwhile, is betting on his favorability with young black Democrats to narrow Biden's lead. His failure to capture the black vote in 2016 crippled his chances of winning the nomination and showed, as other Democratic hopefuls have learned before, that relying too heavily on white liberal voters is not a winning strategy for any candidate.
Phillip Agnew, an activist, and surrogate with the Sanders campaign cited a recent encounter between Sanders and students at the University of South Carolina as emblematic of the way some young black voters feel about him. In the middle of move-in day at the university, when a group of black students heard the senator was inside a nearby Starbucks, they rushed over to thank him for his push to erase college debt.
"These are people who are about to go to college, who have the wherewithal to see Bernie as somebody whose platform, should he be elected, is going to make their lives and that dark cloud of [student loan] debt hanging over them not be there," Agnew said.
Cathy Cohen, a founder of GenForward, whose research focuses on millennial voting behavior by race, emphasized that it's still early days in the primary. South Carolina, the fourth state to vote in the Democratic race, doesn't hold its primary until Feb. 29.
"I would argue that it's anyone's game," Cohen said.
But Biden's team points out his numbers haven't budged much in the four months since he entered the race. In the Morning Consult poll, black voters 65 and older back Biden over Sanders by 56 percentage points, 63 percent to 7 percent. Sanders, meanwhile, is beating Biden by 12 points among African Americans younger than 30.
Black voters who've already made their choice told POLITICO that getting behind a white male candidate over a black woman or man is nothing personal. This time around, black Democrats feel the stakes are too high to be concerned about optics. They are focused on supporting the candidate they feel will champion the policies they care most about — and make Trump a one-term president.
"We want to win. We just want to win," Nutter, the former Philadelphia mayor, said. "Because Donald Trump is so damaging and so frightening to many people in this country … the primary theme is, 'I just want to be with someone who I believe can actually win.' And that's what people care about."
From our partner Tehran Times
Wendy Sherman's China visit takes a terrible for the US turn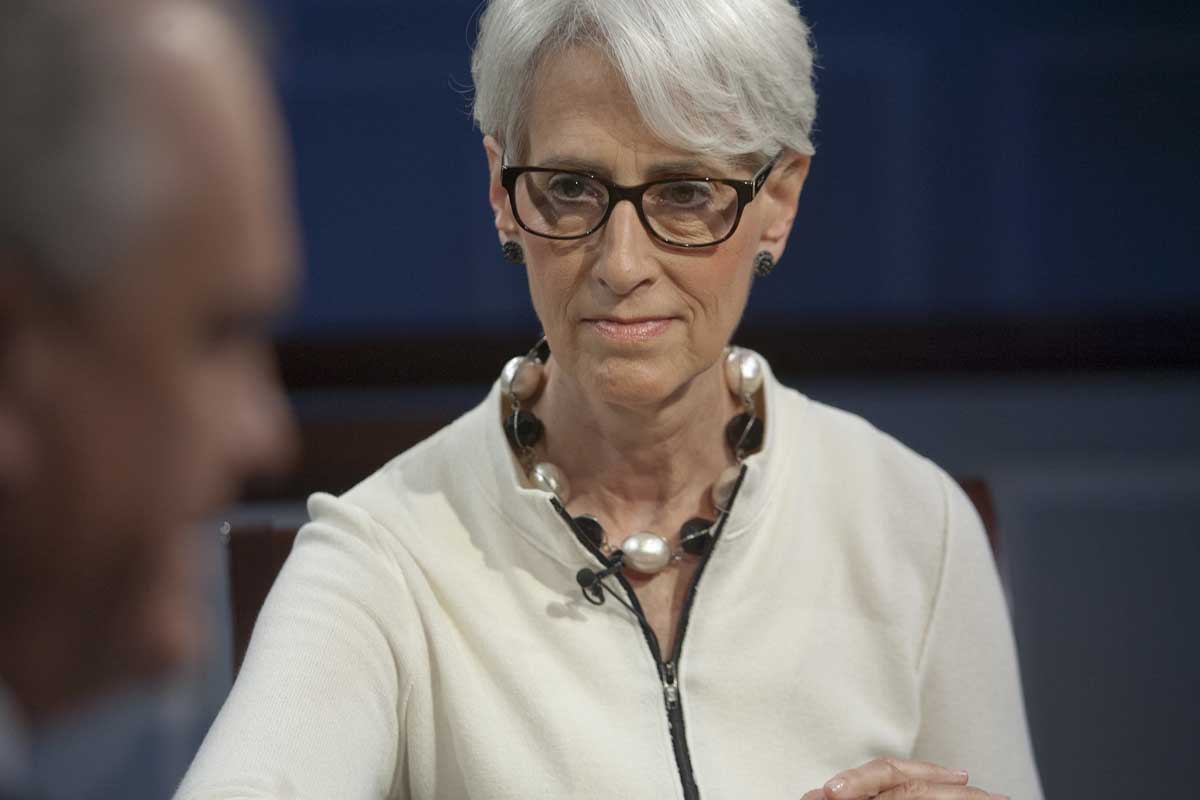 US Deputy Secretary of State, Wendy Sherman, had high hopes for the meeting in China. At first, the Chinese side did not agree to hold the meeting at all. The reaction had obvious reasons: Antony Blinken's fiasco in Alaska left the Chinese disrespected and visibly irritated. This is not why they travelled all the way.
So then the State Department had the idea of sending Wendy Sherman instead. The US government actually needs China more than China needs the US. Sherman was in China to actually prepare the ground for Biden and a meeting between the two presidents, expecting a red carpet roll for Biden as if it's still the 2000s — the time when it didn't matter how the US behaved. Things did not go as expected.
Instead of red carpet talk, Sherman heard Dua Lipa's "I got new rules".
That's right — the Chinese side outlined three bottom lines warning the US to respect its system, development and sovereignty and territorial integrity. In other words, China wants to be left alone.
The bottom lines were not phrased as red lines. This was not a military conflict warning. This was China's message that if any future dialogue was to take place, China needs to be left alone. China accused the US of creating an "imaginary enemy". I have written about it before — the US is looking for a new Cold War but it doesn't know how to start and the problem is that the other side actually holds all the cards.
That's why the US relies on good old militarism with an expansion into the Indo-Pacific, while aligning everyone against China but expecting the red carpet and wanting all else in the financial and economic domains to stay the same. The problem is that the US can no longer sell this because there are no buyers. Europeans also don't want to play along.
The headlines on the meeting in the US press are less flattering than usual. If the US is serious about China policy it has to be prepared to listen to much more of that in the future. And perhaps to, yes, sit down and be humble.
Why Jen Psaki is a well-masked Sean Spicer
When Sarah Huckabee Sanders showed up on the scene as White House Press Secretary, the reaction was that of relief. Finally — someone civil, normal, friendly. Jen Psaki's entry this year was something similar. People were ready for someone well-spoken, well-mannered, even friendly as a much welcome change from the string of liars, brutes or simply disoriented people that the Trump Administration seemed to be lining up the press and communications team with on a rolling basis. After all, if the face of the White House couldn't keep it together for at least five minutes in public, what did that say about the overall state of the White House behind the scenes?
But Psaki's style is not what the American media and public perceive it to be. Her style is almost undetectable to the general American public to the point that it could look friendly and honest to the untrained eye or ear. Diplomatic or international organization circles are perhaps better suited to catch what's behind the general mannerism. Jen Psaki is a well-masked Sean Spicer, but a Sean Spicer nevertheless. I actually think she will do much better than him in Dancing With The Stars. No, in fact, she will be fabulous at Dancing With The Stars once she gets replaced as White House Press Secretary.
So let's take a closer look. I think what remains undetected by the general American media is veiled aggression and can easily pass as friendliness. Psaki recently asked a reporter who was inquiring about the Covid statistics at the White House why the reporter needed that information because Psaki simply didn't have that. Behind the brisk tone was another undertone: the White House can't be questioned, we are off limits. But it is not and that's the point.
Earlier, right at the beginning in January, Psaki initially gave a pass to a member of her team when the Politico stunner reporter story broke out. The reporter was questioning conflict of interest matters, while the White House "stud" was convinced it was because he just didn't chose her, cursing her and threatening her. Psaki sent him on holidays. Nothing to see here folks, move along.
Psaki has a level of aggression that's above average, yet she comes across as one of the most measured and reasonable White House Press Secretaries of the decade. And that's under pressure. But being able to mask that level of deflection is actually not good for the media because the media wants answers. Style shouldn't (excuse the pun) trump answers. And being able to get away smoothly with it doesn't actually serve the public well. Like that time she just walked away like it's not a big deal. It's the style of "as long as I say thank you or excuse me politely anything goes". But it doesn't. And the American public will need answers to some questions very soon. Psaki won't be able to deliver that and it would be a shame to give her a pass just because of style.
I think it's time that we start seeing Psaki as a veiled Sean Spicer. And that Dancing with the Stars show — I hope that will still run despite Covid.
As Refugees Flee Central America, the Mexican Public Sours On Accepting Them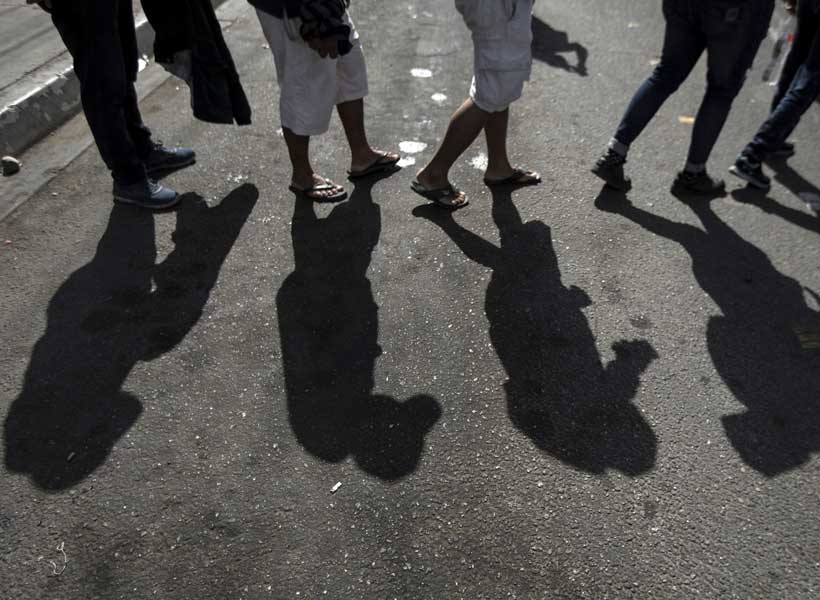 Authors: Isabel Eliassen, Alianna Casas, Timothy S. Rich*
In recent years, individuals from Central America's Northern Triangle (El Salvador, Guatemala, and Honduras) have been forced out of their home countries by extreme poverty and gang violence. While initial expectations were that the Lopez Obrador administration would be more welcoming to migrants, policies have slowly mirrored those of his predecessor, and do not seem to have deterred refugees. COVID-19 led to a decrease in refugees arriving in Mexico, and many shelters in Mexico closed or have limited capacity due to social distancing restrictions. Now that the COVID-19 situation has changed, arrivals could increase again to the levels seen in late 2018 or 2019, with overcrowded refugee centers lacking in medical care as potential grounds for serious COVID-19 outbreaks.
Mexico increasingly shares a similar view as the US on this migration issue, seeking ways to detain or deport migrants rather than supporting or protecting them. For instance, Mexico's National Immigration Institute has been conducting raids on freight trains to find and detain migrants. Public opinion likely shapes these policies. In the US, support for allowing migrants into the country appeared to increase slightly from 2018 to 2019, but no significant majority emerges. Meanwhile, Mexican public opinion increasingly exhibits anti-immigrant sentiments, declining considerably since 2018, with a 2019 Washington Post poll showing that 55% supported deporting Central Americans rather than providing temporary residence and a 2019 El Financiero poll finding 63% supportive of closing to border to curb migration.
New Data Shows the Mexican Public Unwelcoming
To gauge Mexican public opinion on refugees, we conducted an original web survey June 24-26 via Qualtrics, using quota sampling. We asked 625 respondents to evaluate the statement "Mexico should accept refugees fleeing from Central America" on a five-point Likert scale from strongly disagree to strongly agree. For visual clarity, we combined disagree and agree categories in the figure below.
Overall, a plurality (43.84%) opposed accepting refugees, with less than a third (30.08%) supportive. Broken down by party affiliation, we see similar results, with the largest opposition from the main conservative party PAN (52.90%) and lowest in the ruling party MORENA (41.58%). Broken down by gender, we find women slightly more supportive compared to men (32.60% vs. 27.04%), consistent with findings elsewhere and perhaps acknowledgment that women and children historically comprise a disproportionate amount of refugees. Regression analysis again finds PAN supporters to be less supportive than other respondents, although this distinction declines once controlling for gender, age, education and income, of which only age corresponded with a statistically significant decline in support. It is common for older individuals to oppose immigration due to generational changes in attitude, so this finding is not unexpected.
We also asked the question "On a 1-10 scale, with 1 being very negative and 10 very positive, how do you feel about the following countries?" Among countries listed were the sources of the Central American refugees, the three Northern Triangle countries. All three received similar average scores (Guatemala: 4.33, Honduras: 4.05, El Salvador: 4.01), higher than Venezuela (3.25), but lower than the two other countries rated (US: 7.71, China: 7.26) Yet, even after controlling for general views of the Central American countries, we find the public generally unsupportive of accepting refugees.
How Should Mexico Address the Refugee Crisis?
Towards the end of the Obama administration, aid and other efforts directed at resolving the push factors for migration in Central America, including decreasing violence and limiting corruption, appeared to have some success at reducing migration north. President Trump's policies largely did not improve the situation, and President Biden has begun to reverse those policies and re-implement measures successful under Obama.
As discussed in a meeting between the Lopez Obrador administration and US Vice President Kamala Harris, Mexico could adopt similar aid policies, and decreasing the flow of migrants may make the Mexican public respond more positively to accepting migrants. Lopez Obrador committed to increased economic cooperation with Central America days into his term, with pledges of aid as well, but these efforts remain underdeveloped. Threats to cut aid expedite deportations only risks worsening the refugee crisis, while doing little to improve public opinion.
Increasingly, the number of family units from Guatemala and Honduras seeking asylum in Mexico, or the United States, represents a mass exodus from Central America's Northern Triangle to flee insecurity. Combating issues such as extreme poverty and violence in Central American countries producing the mass exodus of refugees could alleviate the impact of the refugee crisis on Mexico. By alleviating the impact of the refugee crisis, refugees seeking asylum will be able to navigate immigration processes easier thus decreasing tension surrounding the influx of refugees.
Likewise, identifying the public's security and economic concerns surrounding refugees and crafting a response should reduce opposition. A spokesperson for Vice President Harris stated that border enforcement was on the agenda during meetings with the Lopez Obrador administration, but the Mexican foreign minister reportedly stated that border security was not to be addressed at the meeting. Other than deporting migrants at a higher rate than the US, Mexico also signed an agreement with the US in June pledging money to improve opportunities for work in the Northern Triangle. Nonetheless, questions about whether this agreement will bring meaningful change remain pertinent in the light of a worsening crisis.
Our survey research shows little public interest in accepting refugees. Public sentiment is unlikely to change unless the Lopez Obrador administration finds ways to both build sympathy for the plights of refugees and address public concerns about a refugee crisis with no perceived end in sight. For example, research in the US finds public support for refugees is often higher when the emphasis is on women and children, and the Lopez Obrador administration could attempt to frame the crisis as helping specifically these groups who historically comprise most refugees. Likewise, coordinating efforts with the US and other countries may help portray to the public that the burden of refugee resettlement is being equitably shared rather than disproportionately placed on Mexico.
Facing a complex situation affecting multiple governments requires coordinated efforts and considerable resources to reach a long-term solution. Until then, the Central American refugee crisis will continue and public backlash in Mexico likely increase.
Isabel Eliassen is a 2021 Honors graduate of Western Kentucky University. She triple majored in International Affairs, Chinese, and Linguistics.
Alianna Casas is an Honors Undergraduate Researcher at Western Kentucky University, majoring in Business Economics, Political Science, and a participant in the Joint Undergraduate/Master's Program in Applied Economics.
Timothy S. Rich is an Associate Professor of Political Science at Western Kentucky University and Director of the International Public Opinion Lab (IPOL). His research focuses on public opinion and electoral politics.
Funding for this survey was provided by the Mahurin Honors College at Western Kentucky University.