'Digital divide' will worsen inequalities, without better global cooperation
Inequality will worsen unless the so-called "digital divide" – the gap between under-connected and highly digitalized countries – is not addressed, warns a new report released on Wednesday by the UN trade body, UNCTAD.
The first-ever Digital Economy Report outlines enormous potential gains from the increasingly inter-connected global economy, but calls for "concerted global efforts to spread the wealth potential to the many people who currently reap little benefit from it.
US and China pull ahead, Africa and Latin America trail behind
The United States and China create the vast majority of wealth in the digital economy, the study reveals, and the two countries account for 75% of all patents related to blockchain technologies, 50% of global spending on the "Internet of Things" (IoT), more than 75% of the cloud computing market, and as much as 90% per cent of the market capitalization value of the world's 70 largest digital platform companies.
The rest of the world, particularly countries in Africa and Latin America, are trailing considerably behind, and this trajectory is likely to continue, further contributing to rising inequality, said UN Secretary-General António Guterres, in a foreword to the report.
"We must work to close the digital divide" he writes, "where more than half the world has limited, or no access to the Internet. Inclusivity is essential to building a digital economy that delivers for all".
Massive increase in data on the horizon
Despite the impact that digital data has already had, the world is still in the early days of the data-driven economy, according to the study, which forecasts a dramatic surge in data traffic in the next few years.
This reflects the growth in the number of people using the Internet, and the uptake of frontier technologies such as blockchain, data analytics, artificial intelligence, 3D printing, IoT, automation, robotics and cloud computing.
Platforms to rule the world
Wealth and power in the digital sphere are increasingly being held by a small number of so-called "super platforms", comprising the seven global brands Microsoft, Apple, Amazon, Google, Facebook, Tencent and Alibaba.
Between them, these companies account for two-thirds of the total market value of the top 70 platforms: in China, WeChat, owned by Tencent, and AliPay, an Alibaba company, have captured virtually the entire Chinese mobile payment market between them. Google accounts for some 90 per cent of the global Internet search market, and Facebook is the top social media platform in more than 90 per cent of countries.
The reports shows that these companies are competing aggressively to stay on top, acquiring competitors, expanding into new services, lobbying policy-makers, and establishing strategic partnerships with leading multinationals in traditional sectors.
UNCTAD warns that the dominance of these platforms is leading to a concentration and consolidation of digital value, rather than reducing inequalities between and within countries, with developing countries at the bottom of the pile. The report calls for a rethink, that will bring about a fairer distribution of the gains from the digital economy.
The role of government in levelling the playing field
Governments can play a critical role in defining the rules of the game, explains Mukhisa Kituyi, Secretary-General of UNCTAD , by adapting existing laws, and passing new ones in many areas:
"A smart embrace of new technologies, enhanced partnerships and greater intellectual leadership are needed to redefine digital development strategies and the future contours of globalization", he wrote.
The report calls for greater international collaboration on issues associated with the digital economy, with the full involvement of developing countries, on issues such as competition, taxation, cross-border data flows, intellectual property, trade and employment policies.
How as strategist we can compete with the sentient Artificial intelligence?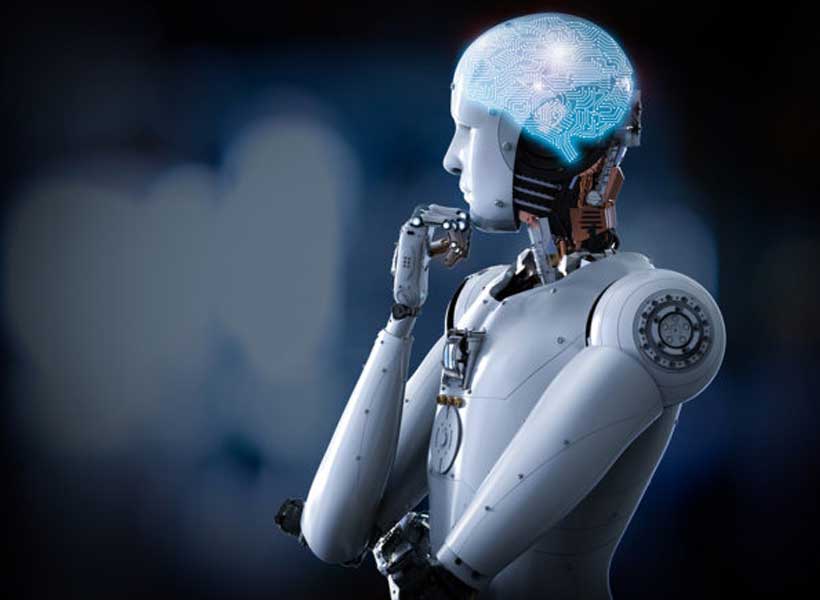 Universe is made up of humans, stars, galaxies, milky ways, black holes other objects linked and connected with each other. Everything in the universe has its level of mechanisms and complexities. Humans are very complex creatures man-made objects are more complex and difficult to understand. With the passage of time human beings are more evolved and become more advanced technologically. Human inventions are reached to that level of advancement, which initiates a competition between machines and humans, itself. Humans are the most intelligent mortals on the earth but now human are being challenged by the intelligence (artificial intelligence), which was invented as helping hand for humans to increase efficiency. Here it is important to question that whether human's intelligence was not enough to survive in the fast growing technological world? Or the man-made intelligence has reached to its peak so that humans come in competition with machines and human intelligence is challenged by the artificial intelligence? If there is competition, then how strategists could compete with artificial intelligence? To answer these questions we first need to know what artificial intelligence actually is.
Artificial intelligence was presented by John McCarthy in 1955; he characterized computerized reasoning in 1956 at Dartmouth Conference, the main counterfeit consciousness meeting that: Every fragment of learning or another element of insight can on a basic level be so unequivocally depicted that a machine can be made to empower it. An endeavor will be made to learn how to influence machines to exploit vernacular, mount deliberations and ideas, take care of sort of issues now held for people, and enhance themselves. There are seven main features of artificial intelligence as follows:-
"Simulating higher functions of brain
Programming a computer to use general language
Arrangement of hypothetical neurons in a manner so that they can form concept
Way to determine and measure problem complexity
Self-improvement
Abstraction: it is defined as quality of dealing with ideas , not with events
Creativity and randomness"
Another definition is given by Elaine rich who expressed that counterfeit consciousness is tied in with making computer to do such thing which are presently being finished by human. He said that each computer is artificial intelligence framework. Jack Copland expressed that critical elements of artificial intelligence are speculation discovering that empowers the student to perform in the circumstance that are beforehand experienced. At that point its thinking, to reason is to make inference fittingly, critical thinking implied that by giving information it can finish up comes about lastly trickiness intends to break down a checked situation and investigating the highlights and connection between the articles and self-driving autos are its case.
Artificial intelligence is very common in the developed nations and developing nations are using artificial intelligence according to resources. Now question is that how artificial intelligence is being utilized in the above mentioned fields? Use of AI will be elaborated with help of phenomenon and examples of related fields for better understanding.
World is being more advanced and technologies are improving as well. In this situation states become conscious about their security. At this point states are involving AI approaches in their defense systems and some states are already using artificially integrated technologies. On 11 May 2017, Dan Coats, the executive of US National Intelligence, conveyed declaration to the US Congress on his yearly Worldwide Threat Assessment. In the openly discharged archive, he said that (AI) is progressing computational abilities that advantage the economy, yet those advances likewise empower new military capacities for our enemies'. In the meantime, the US Department of Defense (DOD) is taking a shot at such frameworks. Undertaking Maven, for example, otherwise called the Algorithmic Warfare Cross-Functional Team (AWCFT), is intended to quicken the incorporation of huge information, machine learning and AI into US military capacities. While the underlying focal point of AWCFT is on computer vision calculations for protest identification and characterization, it will unite all current calculation based-innovation activities related with US resistance knowledge. Command, control, communications, computers, intelligence, surveillance and reconnaissance (C4ISR) are achieving new statures of proficiency that empower information accumulation and preparing at exceptional scale and speed. At the point when the example acknowledgment calculations being produced in China, Russia, the UK, the US and somewhere else are combined with exact weapons frameworks, they will additionally expand the strategic preferred standpoint of unmanned elevated vehicles (UAVs) and other remotely worked stages. China's resistance part has made achievements in UAV 'swarming' innovation, including an exhibition of 1,000 EHang UAVs flying in arrangement at the Guangzhou flying demonstration in February 2017. Potential situations could incorporate contending UAV swarms attempting to hinder each other's C4ISR arrange, while at the same time drawing in dynamic targets.
Humans are the most intelligent creatures that created an artificial intelligence technology. The technology we human introduced is more intelligent than us and works fastest than humans. So here is big question marks that can humans compete with the artificial intelligence in near future. Now days it seems that AI is replacing humans in every field of life so what will be condition after decades or two. There is an alarming competition started between the human and AI. AI was called as demon by Tesla Elon Musk. A well physicist Stephen Hawking also stated that in future artificial intelligence could be proved as a bad omen for humanity. But signs of all this clear and we can clearly see the replacement of humans. We human are somehow losing the competition. But it is also clear that a creator can be destructor also. So as strategist we must have the counter strategies and second plans to overcome the competition. The edge human have over AI is the ability to think and we generate this in AI integrated techs so we must set the level for this. Otherwise this hazard could be a great threat in future and humanity could possibly be an extinct being.
What is more disruptive with the AI: Its dark potentials or our (anti-Intellectual) Ignorance?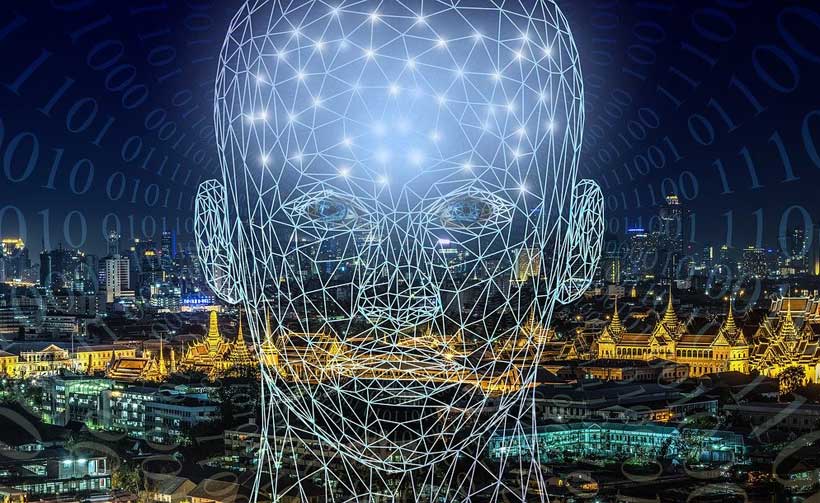 Throughout the most of human evolution both progress as well as its horizontal transmission was extremely slow, occasional and tedious a process. Well into the classic period of Alexander the Macedonian and his glorious Alexandrian library, the speed of our knowledge transfers – however moderate, analogue and conservative – was still always surpassing snaillike cycles of our breakthroughs.
When our sporadic breakthroughs finally turned to be faster than the velocity of their infrequent transmissions – that marked a point of our departure. Simply, our civilizations started to significantly differentiate from each other in their respective techno-agrarian, politico-military, ethno-religious and ideological, and economic setups. In the eve of grand discoveries, that very event transformed wars and famine from the low-impact and local, into the bigger and cross-continental.
Faster cycles of technological breakthroughs, patents and discoveries than their own transfers, primarily occurred on the Old continent. That occurrence, with all its reorganizational effects, radically reconfigured societies. It finally marked a birth of mighty European empires, their (liberal) schools and overall, lasting triumph of the western civilization.
Act
For the past few centuries, we lived fear but dreamt hope – all for the sake of modern times. From WWI to www. Is this modernity of internet age, with all the suddenly reviled breakthroughs and their instant transmission, now harboring us in a bay of fairness, harmony and overall reconciliation? Was and will our history ever be on holiday? Thus, has our world ever been more than an idea? Shall we stop short at the Kantian word – a moral definition of imagined future, or continue to the Hobbesian realities and grasp for an objective, geopolitical definition of our common tomorrow?
The Agrarian age inevitably brought up the question of economic redistribution. Industrial age culminated on the question of political participation. The AI (Quantum physics, Nanorobotics and Bioinformatics) brings a new, yet underreported challenge: Human (physical and mental) powers might – far and wide, and rather soon – become obsolete. If/when so, a question of human irrelevance is next to ask.
Why is the AI like no technology ever before? Why re-visiting and re-thing spirituality matters …
If you believe that the above is yet another philosophical melodrama, an anemically played alarmism, mind this:
We will soon have to redefine what we consider as a life itself.
Less than a month ago (January 2020), the successful trials have been completed. Border between organic and inorganic, intrinsic and artificial is downed forever. The AI has it now all-in: quantum physics (along with quantum computing), nanorobotics, bioinformatics and organic tissue tailoring. Synthesis of all that is usually referred as xenobots(sorts of living robots) – biodegradable symbiotic nanorobots that exclusively rely on evolutionary (self-navigable) algorithms.
React
Although life is to be lived forward (with no backward looking), human retrospection is a biggest reservoir of insights. Of what makes us human.
Hence, what does our history of technology in relation to human development tell us so far?
Elaborating on a well-known argument of 'defensive modernization' of Fukuyama, it is evident that throughout the entire human history a technological drive was aimed to satisfy the security (and control) objective. It was rarely (if at all) driven by a desire to (gain a knowledge outside of convention, in order to) ease human existence, and to enhance human emancipation and liberation of societies at large. Thus, unless operationalized by the system, both intellectualism (human autonomy, mastery and purpose), and technological breakthroughs were traditionally felt and perceived as a threat. As a problem, not a solution.
Ok. But what has brought us (under) the AI today?
It was our acceptance. Of course, manufactured.
All cyber-social networks and related search engines are far away from what they are portrayed to be: a decentralized but unified intelligence, attracted by gravity of quality rather than navigated by force of a specific locality. (These networks were not introduced to promote and emancipate other cultures but to maintain and further strengthen supremacy of the dominant one.)
In no way they correspond with a neuroplasticity of physics of our consciousness. They only offer an answer to our anxieties – in which the fear from free time is the largest, since free time coupled with silence is our gate to creativity and self-reflection. In fact, the cyber-tools of these data-sponges primarily serve the predictability, efficiency, calculability and control purpose, and only then they serve everything else – as to be e.g. user-friendly and en mass service attractive.
To observe the new corrosive dynamics of social phenomenology between manipulative fetishization (probability) and self-trivialization (possibility), the cyber-social platforms – these dustbins of human empathy in the muddy suburbs of consciousness – are particularly interesting.
This is how the human presence eliminating technologies have been introduced to and accepted by us.
Packed
How did we reflect – in our past – on new social dynamics created by the deployment of new technologies?
Aegean theater of the Antique Greece was the place of astonishing revelations and intellectual excellence – a remarkable density and proximity, not surpassed up to our age. All we know about science, philosophy, sports, arts, culture and entertainment, stars and earth has been postulated, explored and examined then and there. Simply, it was a time and place of triumph of human consciousness, pure reasoning and sparkling thought. However, neither Euclid, Anaximander, Heraclites, Hippocrates (both of Chios, and of Cos), Socrates, Archimedes, Ptolemy, Democritus, Plato, Pythagoras, Diogenes, Aristotle, Empedocles, Conon, Eratosthenes nor any of dozens of other brilliant ancient Greek minds did ever refer by a word, by a single sentence to something which was their everyday life, something they saw literally on every corner along their entire lives. It was an immoral, unjust, notoriously brutal and oppressive slavery system that powered the Antique state. (Slaves have not been even attributed as humans, but rather as the 'phonic tools/tools able to speak'.) This myopia, this absence of critical reference on the obvious and omnipresent is a historic message – highly disturbing, self-telling and quite a warning.
So, finally
Why is the AI like no technology ever before?
Ask google, you see that I am busy messaging right now!
They promised us Martian colonies; instead, we got Facebook
The advent of the digitization changes the values of the society, especially as an apparatus of power, not as a real benefit to humanity.
Everyone talks about digitalization. When I browse the science and technology section in newspapers, I mostly find articles on smartphones, clouds, and social media. And I realize that the entertainment industry has become the technological progress engine nowadays.
For purposes of illustration: by 2019, California invested around 75 billion USD in venture capital, more than a half of it across the US, distributed between more than 2,300 startups. That is substantial. But if you take a closer look, the picture changes. More than a half of that goes into software development, with only about 20 percent allocated for life sciences and almost nothing for significant engineering. The buzz words are always the same: "cloud" something, "smart" something, "AI" something, "blockchain" something. In the meantime, the more aloof the claim, the higher the probability of funding, even if the real innovative benefit to humanity is negligible.
The situation is not better in other technology centers, including those in Europe. So in the end, we have cases like Theranos which turn out to be fraud machines on a large scale. We have the Binary Options scam startups in Tel Aviv which plundered the savings of people from half a continent. Or Wirecard in Germany suspected of operating one of the largest cloud platforms for money laundering.
If not based on a robust fraudulent scheme, the business models of such "cloud" something, "smart" something, "AI" something, "blockchain" something companies are actually ailing right from the start. Most users are not willing to pay money to use their platforms. That's why the tech giants have come up with an idea: they pretend to believe in the dream of free use –and users pay with their private data.
Just imagine that we are back in the year 1990 when sending letters and making phone calls were still relatively expensive matters. The representative of a new telecommunications company stands at your door and says: "We have a super offer for you. You will never have to pay for long-distance calls again, we will also deliver every letter for free. But we will record everything you say or write. Furthermore, we reserve the right to analyze this information, share it with others, sell it, and besides–if we don't like specific content –to delete it." It's clear what you would have said or done at the time to such a representative.
Today, we embrace the digital monitoring of society because we see this as a new normality. The sin was committed in 2004 when Google went public after the dotcom bubble burst. Even in the 1990s, search engines and social networks were still underpinned by the best intentions. They were meant to connect people, help share knowledge, create common grounds, and make money. It was about indexing websites while preserving the informational self-determination of the individual. Then it became clear that little money could be earned that way. And so began the indexing –the profiling – of users, i.e., people of flesh and blood.
The new tech companies collect all the data about our searching, writing, reading, walking, breathing, eating, paying, liking, loving, disliking, laughing, and purchasing behavior. This is called the Big Data. They can use that information to track us and sell us things. Or to monitor our thoughts and sell us lies. Or to surveil our opinion and manipulate us. Or they can resell the data and the analyzed profiles to third parties, including governmental organizations and political parties.
Artificial Intelligence plays a dominant role in this user profiling, monitoring, and surveillance business, since it delivers the techniques for it. Some computer scientists involved in Artificial Intelligence development enthusiastically say: "When computational learning ability meets large amounts of data, the quantity should one day turn into quality." In other words, intelligence that learns on its own is actually created. Maybe so, but we are a long way from that.
Neural networks in AI remain classification and correlation machines. They detect patterns in data, for example, faces on billions of pictures. From such patterns, findings can be derived which, in turn, can be interpreted and used by humans. Yet, first of all, this has nothing to do with intelligence in the genuine sense of the word. It has nothing to do with the ability of an organism to independently create a model and to make decisions to adapt and thus to survive on its basis. If still more computing power meets more data, then we get better correlations, better pattern recognition, but not intelligence.
In 2012, the world's fastest supercomputer was running at the Lawrence Livermore National Lab. It simulated a neural network with the complexity of a human brain with 530 billion neurons and 137 trillion synapses. The machine required eight megawatts of power but was 1,500 times slower than a human brain. Consequently, it would need 12 gigawatts to simulate an average human brain in real-time (let us say, that of an acumen of Omar Simpson). That is the power of about 15 to 20 nuclear reactors or 100 coal-fired power plants. Greta Thunberg will be glad to hear it! We will never, ever create artificial intelligence with the existing computer architectures.
The tech giants, from Facebook to Google, and the technological centers pursuing the buzz of the "cloud" something, "smart" something, "AI" something, "blockchain" something are making our lives difficult with their practices. The Silicon Valley and other comparable innovation centers promised us Martian and Moon colonies. They promised us luxurious interplanetary vessels populated with androids to do our housework and sexy cyborgs to entertain us with brilliant conversations. Instead, we received smartphones with preinstalled Facebook apps or other similar social media platforms. And in certain cases we got industrial robots that are taking away our jobs. Or algorithms running on supercomputers that automatically invest our hard-earned pensions into the technological innovation of the "somethings". Or computational propaganda bots that trigger chain reactions of posts in social networks by publishing messages of ideology or hate or investment advice. The list of innovations that we got is long.
The upside is that if Facebook would vanish from the face of the earth tomorrow, what would be the consequences for humanity? None! Except for the tears of loneliness flowing on empty screens among social media addicts. But one thing is clear: the advent of the digitization changes the values of the society and the quality of life as much as the advent of plastic did. Its long-term benefits are ambiguous. The responsibility for these innovations is enormous, certainly, not as a "technical means", but as an instrument of power and power itself .It is through the culture of digitization that the spirit of a new power will manifest itself. There is no doubt (you can already judge by the early signs today) that digitization will be authoritarian and repressive like no other culture in the world.