Article 370 and 35-A: Rigmarole to becloud UN charter and resolutions
India has scrapped articles 370 and 35-A of its constitution. The article 370 withdraws `special status' for disputed Kashmir. According to India, this status was quid pro quo for fire-brand Kashmir leader Sheikh Abdulah and so-called `Kashmir constituent assembly' for `acceding to India'. Article 35-A protects hereditary rights granted by Kashmir's prince to its subjects.
To divert world's attention from disputed nature of the state, India beclouds the bitter truth that Kashmir is a disputed state, not an `integral part' of India. `Accession to India' is ultra vires under United Nations' resolutions and Simla Accord. Future of Kashmir remains to be self-determined by Kashmiris themselves.
Historian Alastair Lamb, in his works has lambasted India's view that Kashmir prince, maharajha Hari Singh acceded to India by signing an `instrument of accession' on October 26, 1947.Avtar Singh Bhasin, through lens of Pandit Jawahar Lal Nehru's documents, shows that Nehru had a perfidious mind. He remained committed to plebiscite and never cared a fig for `accession' resolution or `instrument'. Curious readers may refer to Lamb's Incomplete Partition, Kashmir – A disputed legacy 1846-1990, and Birth of a Tragedy. Avtar Singh Bhasin, have tried to sift truth about `Pakistan's aggression' and the myth of `accession instrument'. Curious readers may refer to Lamb's Incomplete Partition, Kashmir – A disputed legacy 1846-1990, and Birth of a Tragedy; besides, Bhasin's India and Pakistan: Neighbours at Odds ( Bloomsbury, New Delhi, 2018), 10-volume documentary study of India-Pakistan Relations 1947-2007. It contains 3649 official documents, accessed from archives of India's external-affairs ministry. Also, Selected Works of Jawaharlal Nehru (SWJ), Nehru Memorial Museum and Library, Department of Culture, Government of India.
Let's have a bird's-eye view of documented facts.
UN outlaws `accession' and supports plebiscite: Accession resolution, passed by the occupied Kashmir's 'constituent assembly' is void. Aware of India's intention to get the 'Instrument of Accession' rubber-stamped by the puppet assembly, the Security Council passed two resolutions, Security Council's Resolution No 9 of March 30, 1951 and confirmatory Resolution No 122 of March 24, 1957, to forestall the `foreseeable accession'.
It is eerie to note that `Instrument of Accession' is not registered with United Nations India took the Kashmir issue to the UN in 1948 under article 35 of Chapter VI which outlines the means for a peaceful settlement of disputes on Jammu and Kashmir state, not under Chapter VII dubbing Pakistan as `aggressor'. India knew at heart that she herself was an aggressor.
India's `father of constitution' Ambedkar advocates a plebiscite: After revoking the special status of Jammu and Kashmir, India's prime minister Narendra Modi told the nation that the government has fulfilled Ambedkar and other tall leaders' dream. His view was orchestrated by a coterie that included Union Minister Arjun Meghwal, Vice President Venkaiah Naidu, and BSP President Mayawati. There are no documents to corroborate the view that Ambedkar opposed article 370. Ambedkar was misquoted by Hindu extremist leader Balraj Madhok in RSS mouthpiece, Organiser, published on November 14, 2004
Ambedkar's well-documented speeches, writings and parliamentary debates are available on the Ministry of External Affairs' website. Ambedkar sought a quick solution for the Kashmir issue and advocated a plebiscite. Ambedkar even said that the Partition was the right solution for Kashmir!
In a speech Ambedkar rendered in the Parliament on 10 October 1951, while resigning from Nehru's cabinet, he said, "Give the Hindu and Buddhist part to India and the Muslim part to Pakistan, as we did in the case of India. We are really not concerned with the Muslim part of Kashmir. It is a matter between the Muslims of Kashmir and Pakistan. They may decide the issue as they like." (BR Ambedkar, in 1951). He suggested a zonal plebiscite saying, "… If you like, divide it into three parts: the Cease-fire zone, the Valley and the Jammu-Ladhak Region, and have a plebiscite only in the Valley. What I am afraid of is that in the proposed plebiscite, which is to be an overall plebiscite, the Hindus and Buddhists of Kashmir are likely to be dragged into Pakistan against their wishes and we may have to face the same problems as we are facing today in East Bengal." Obviously, Ambedkar did not want to cling to Valley against wishes of the Muslim majority there. In another speech in 1953, during a parliamentary debate on India's
foreign policy, Ambedkar said, "The key note of our foreign policy is to solve the problems of the other countries, and not to solve the problems of our own. We have here the problem of Kashmir. We have never succeeded in solving it. Everybody seems to have forgotten that it is a problem. But I suppose, someday, we may wake up and find that the ghost is there."(BR Ambedkar, in 1953).
Nehru disowns `accession' and supports plebiscite: In Chapter 5 titled Kashmir, India's Constitution and Nehru's Vacillation (pages 51-64), Bhasin Nehru discarded maharajah's and Kashmir assembly's `accession'. In a letter dated October 31, 1947, addressed to the disputed state's prime minister, he `after consideration of the problem, we are inclined to think that it [plebiscite] should be held under United Nations' auspices (p. 28 ibid.). He reiterated in New Delhi on November3, 1951 that `we have made it perfectly clear before the Security Council that the Kashmir Constituent Assembly does not [insofar] as we are concerned come in the way of a decision by the Security Council, or the United Nations'(SWJ: Volume 4: page 292, Bhasin p.228). Again, at a press conference on June 11, 1951, he was asked `if the proposed constituent assembly of Kashmir "decides in favour of acceding to Pakistan, what will be the position?"' he reiterated, `We have made it perfectly clear that the Constituent Assembly of Kashmir was not meant to decide finally any such question , and it is not in the way of any decision which may ultimate flow from the Security Council proceedings' (SWJ: Volume 15:, Part II, page 394. Bhasin page 56). He re-emphasised his view once again at a press conference in New Delhi On November 3, 1951. He said `we have made it perfectly clear before the Security Council that the Kashmir Constituent Assembly does not [insofar as] we are concerned come in the way of a decision by the Security Council or the United Nations'. Bhasin points out (page 57 op. cit.), `at press conference on 24 July, 1952 when asked what the necessity of plebiscite was now that he had got
[accession by]
the Constituent Assembly, he replied "Maybe theoretically you may be right. But we have given them an assurance and we stand by it (SWJ: Volume 19, pp. 240-241. Bhasin).
Was India the `aggressor' in Kashmir in 1947: The factual position is that India marched its troops into Kashmir without Maharajah's permission _ an act of aggression. Historian Alastair Lamb, in his book Incomplete Partition (Chapter VI: The Accession Crisis, pp. 149-151) points out that Mountbatten wanted India not to intervene militarily without first getting `instrument of accession' from maharajah [prince] Hari Singh. Not doing so would amount to `intervening in the internal affairs of what was to all intents and purposes an independent State in the throes of civil conflict'. But, India did not heed his advice. Lamb says `timing of the alleged Instrument of Accession undoubtedly affected its legitimacy'(p.172, ibid). He adds `If in fact it took place after the Indian intervention, then it could well be argued that it was either done under Indian duress or to regularise an Indian fait accompli'.
Lamb concludes (p. 191, ibid):`According to Wolpert, V. P. Menon returned to Delhi from Srinagar on the morning of 26 October with no signed Instrument of Accession. Only after the Indian troops had started landing at Srinagar airfield on the morning of 27 October did V. P. Menon and M. C. Mahajan set out from Delhi from Jammu. The Instrument of Accession, according to Wolpert, was only signed by Maharajah Sir Hari Singh [if signed at all] after Indian troops had assumed control of the Jammu and Kashmir State's summer capital, Srinagar.
Lamb regards the so-called Instrument of Accession, 'signed' by the maharajah of Kashmir on October 26, 1947, as fraudulent (Kashmir – A disputed legacy 1846-1990). He argues that the maharajah was travelling by road to Jammu (a distance of over 350 km). How could he sign the instrument while being on the run for safety of his life? There is no evidence of any contact between him and the Indian emissaries on October 26, 1947. Actually, it was on October 27, 1947 that the maharajah was informed by MC Mahajan and VP Menon (who had flown into Srinagar) that an Instrument of Accession is being fabricated in New Delhi. Obviously, the maharajah could not have signed the instrument earlier than October 27, 1947. Lamb points out Indian troops had already arrived at and secured Srinagar airfield during the middle of October 1947. On October 26, 1947, a further airlift of thousands of Indian troops to Kashmir took place.
He questions: "Would the Maharajah have signed the Instrument of Accession, had the Indian troops not been on Kashmiri soil?" Actually, it was on October 27, 1947 that the maharajah was informed by MC Mahajan and VP Menon (who had flown into Srinagar) that an Instrument of Accession is being fabricated in New Delhi. Obviously, the maharajah could not have signed the instrument earlier than October 27, 1947. The instrument remains null and void, even if the maharajah had actually signed it. In his later work, Birth of a Tragedy, Lamb claimed that Maharajah of Jammu and Kashmir never signed the Instrument of Accession at all.
No allegiance to Indian constitution in `instrument': The 'Instrument' expresses 'intention to set up an interim government and to ask Sheikh Abdullah to carry the responsibilities' with maharajah's prime minister. By Balkanising the disputed state, India tore the Instrument of Accession, even otherwise doubtful, to shreds. Para 7 of the Instrument of Accession, `signed' by Maharaja Hari Singh ostensibly on October 26, 1947 stated, "nothing in this Instrument shall be deemed to commit me in any way to acceptance of any future Constitution of India or to fetter accession resolution, passed by the occupied Kashmir's 'constituent assembly'. Bhasin, p. 57).
Pakistan never labeled `aggressor' at UN: Nehru told parliament on March 1, 1954 `that …United States have thus far not condemned it [aggression] and we are asked not to press this point in the interest of peace (Bhasin, pp. 55-56, ibid.).
Nehru himself invokes UN's intervention: Bhasin points out Nehru made `tactical error'. One `of committing himself to the UN' (p. 28. op. cit., SWJ: Volume 8: pages335-340). Accession documents are un-registered with the UN.
Post-Nehru equivocal rhetoric: The Kashmir Question is intact on General Assembly's agenda, with United Nations' Military Observers' Military Group on duty.
Inference: It is eerie that the whole architecture of India's `integral part' stand on Kashmir is erected on the mythical `instrument of accession' and its endorsement by the disputed state's assembly. Legal rigmarole at India's Supreme Court about special status being temporary or permanent is immaterial. UN charter and right to self- determination override ultra vires `accession' antics.
Towards Dual-Tripolarity: An Indian Grand Strategy for the Age of Complexity
International Relations are in an unprecedented flux as the world enters a period of full-spectrum paradigm changes involving everything from science and technology, health, geo-economics, geopolitics, and the socio-cultural sphere. Never before has everything unfolded in such an accelerated and compressed way, which has understandably become overwhelming for many people. Few can foresee what the future will hold—other than the broad forecast that its geo-economic structure will be influenced by the Fourth Industrial Revolution while that of geopolitics will disproportionately be shaped by the global competition between the superpowers of the U.S. and China.
The unprecedented U.S.-led Western sanctions against Russia in response to Moscow's ongoing special military operation in Ukraine proved that economic interests are subservient to political ones since there's no economic logic behind the EU dutifully complying with Washington's demands to decouple from Russia other than the fact the bloc lacks the political independence to say no to America. This observation confirms that identifying the key geopolitical trends of the emerging world order is crucial to predicting its most likely geo-economic contours. To this end, acknowledging the worldwide competition between the American and Chinese superpowers is the first step towards that goal.
The second entails becoming aware of Indian thinker Sanjaya Baru's bi-multipolarity concept that the author of the present piece elaborated more about in his RIAC column from last December titled "The Neo-NAM: From Vision To Reality". To summarize, Mr. Baru posited that this superpower competition will disproportionately shape the emerging world order but that the growing number of great powers below them in the international hierarchy will balance between themselves, the American and Chinese superpowers, and the comparatively medium- and smaller-sized countries at the bottom of this hierarchy in pursuit of maximizing their strategic autonomy.
Russia and India can play a unique role in this respect because their time-tested special and privileged comprehensive partnership coupled with their shared goal of complementarily maximizing their strategic autonomy in the present bi-multipolar intermediary phase of the global systemic transition to multipolarity enables them to jointly pursue the creation of a new Non-Aligned Movement ("Neo-NAM"). This proposed structure would serve the purpose of pioneering a third pole of influence and thus transitioning International Relations away from bi-multipolarity and towards tripolarity ahead of its final outcome of complex multipolarity.
The same author's latest column in early June about how "India Is Irreplaceable Balancing Force In Global Systemic Transition" explained how Delhi decisively intervened after Moscow's special operation to avert its partner's potentially disproportionate dependence on Beijing by becoming its valve from Western and Eastern pressure, which in turn preserved Russia's strategic autonomy under these new international conditions. While the global polarization over this conflict reduces the chances of the jointly led Russian-Indian Neo-NAM becoming a force to be reckoned with anytime soon, the trappings of a third pole of influence are already apparent between them and Iran.
Even so, this emerging triple pole of influence between Russia, India, and Iran is still a far way's off from what the Neo-NAM entails though it could still provide proof of Mr. Baru's prediction that Great Powers will multi-align between themselves to maximize their strategic autonomy vis-a-vis the American and Chinese superpowers. It is with this incipient trend in mind what is now unfolding in Eurasia as India would do well to attempt its replication in the Indo-Pacific region with respect to ASEAN. To explain the reason behind this policy proposal, it's enough to cite the opening remarks of the Singaporean Foreign Minister during mid-June's special ASEAN Foreign Ministers meeting with India.
Mr. Vivian Balakrishnan declared that "The sharpening superpower rivalry between the US and China has direct implications for all of us in Asia. These developments, if left unchecked, can threaten the old system of peace and stability, which we have been dependent on for the basis of our growth, development, and prosperity over many decades." Although he didn't employ Mr. Baru's bi-multipolarity terminology, his acknowledgment of America and China as superpowers very closely aligns with that Indian thinker's worldview and thus provides the geostrategic basis upon which ASEAN and that South Asian civilization-state can build their future relations.
Just like India decisively intervened to avert its Russian Eurasian partner's potentially disproportionate dependence on either the U.S. or Chinese superpowers in the newfound Age of Complexity that characterizes the present phase of the global systemic transition to multipolarity since COVID-19 and the onset of Moscow's special operation, so too can it do the same with its ASEAN Indo-Pacific partner as well. After all, ASEAN just like Russia doesn't want to be coerced into becoming either superpower's junior partner even if some of its members independently decided that choosing one or the other is in their objective national interests. As a whole, the bloc's interests are best served by remaining neutral.
Nevertheless, it's being increasingly forced to choose between the U.S. and China, which is in turn reducing its strategic autonomy and risks fracturing this fulcrum of the Indo-Pacific region within which the full-spectrum paradigm changes associated with the Age of Complexity are rapidly converging. That outcome would destabilize this pivotal geo-economic space and lead to even more unpredictable consequences for the global systemic transition, perhaps even ultimately giving an edge to one of the superpowers and in turn endangering the grand strategic interests of Great Powers like Russia, India, and ASEAN (if one conceptualizes the bloc as whole as one like some do the EU).
For this reason, it is incumbent on India to do its utmost to avert that scenario by replicating its policy towards Russia in ASEAN in order to jointly create a third of pole influence in the Indo-Pacific exactly as it's actively attempting to do in Eurasia. The simultaneous attempt to facilitate tripolarity in the two most dynamic regions of the Eastern Hemisphere can be described as dual-tripolarity and should become the guiding principle upon which India's grand strategy be formulated throughout the Age of Complexity. Its success would revolutionize the global systemic transition by resulting in complex multipolarity after India midwifes the transition to dual-tripolarity from bi-multipolarity.
To explain it more simply, India is the only great power with a dual geostrategic identity in the sense that it sits within both Eurasia and the Indo-Pacific, meaning that nobody else other than this fiercely independent state has the capability to simultaneously lead tripolarity processes in its respective regions. Moreover, India enjoys excellent relations with Russia and ASEAN, sharing the desire to complementarily maximize their strategic autonomy in the present bi-multipolar intermediary phase of the global systemic transition to complex multipolarity that's unfolding within the newfound Age of Complexity that emerged as a result of COVID-19 and Russia's special operation.
Wrapping up this piece, all responsible stakeholders aspire to build a Multipolar World Order since the former system of unipolarity was unfair for the vast majority of humanity while the present bi-multipolar intermediary phase still doesn't sufficiently meet the interests of most players. What's needed is for International Relations to transition to tripolarity as soon as possible so that complex multipolarity can follow, after which the largest number of countries can have the greatest opportunities for safeguarding their strategic autonomy. India is uniquely positioned to bring this about and should thus prioritize it by considering the author's grand strategic proposal of dual-tripolarity.
From our partner RIAC
Regime Change Operation Theory: Another Crack in Narratives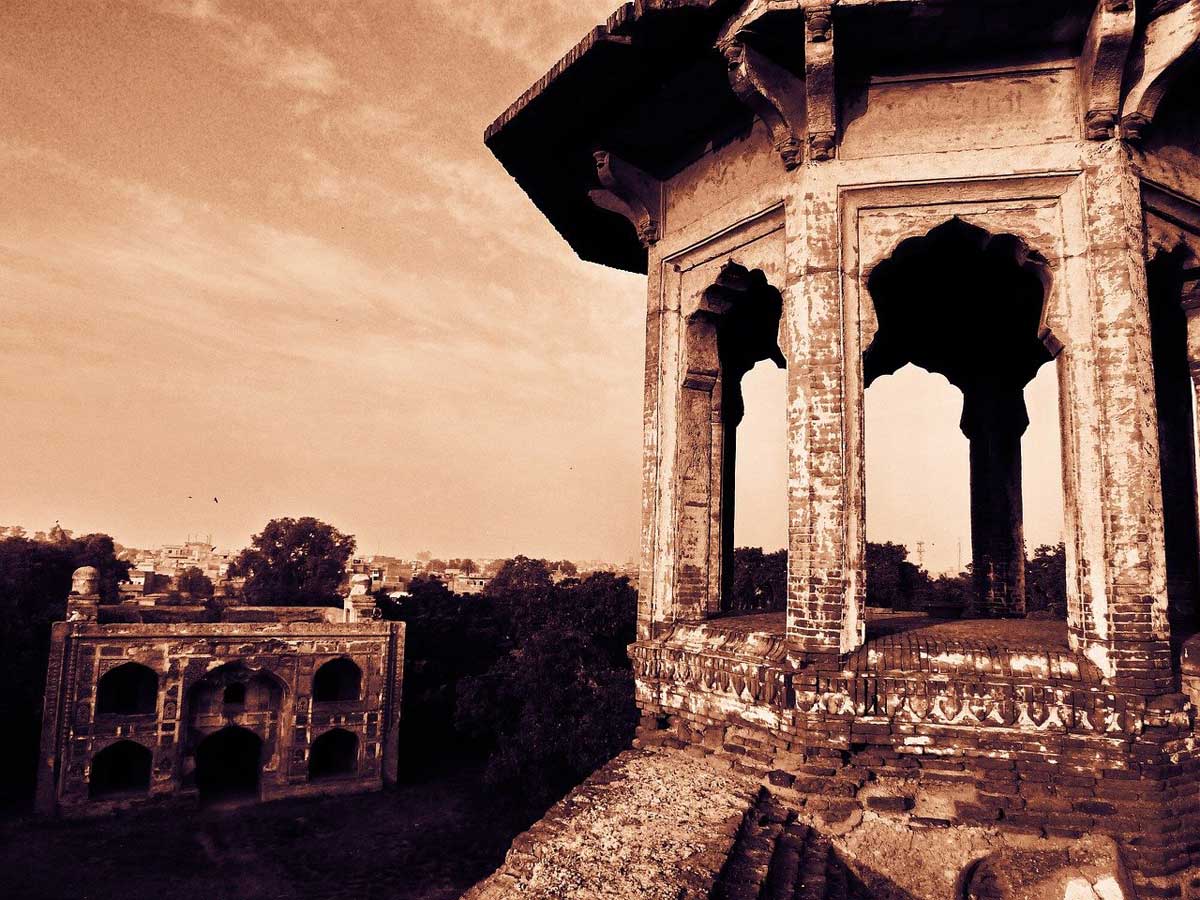 "Repeat a lie often enough and it becomes the truth", is a cardinal of propaganda or a propaganda technique often attributed to the Nazi Joseph Goebbels. Psychologists somehow call it as the "illusion of truth" effect. This actually sums up what is happening today in Pakistan. From foreign conspiracy to the cracked narrative of now Regime Change Operation, all has been illusion or delusional. Historically, Regime change is an ancient and special kind of intervention, the kind of intervention President Bush had in mind for Iraq and Saddam Hussein. Since World War II, regime change is exclusively quoted as toppling an existing regime that displeases the Superpower. The regime change phenomenon has been brought in the public domain repeatedly in the world and maybe that is the inspiration for PTI as well. In 2016, when ICIJ leaked 11.5 million files of Panama paper, Russians called it as "CIA Operation against Vladimir Putin", in Pakistan it was called as a "Foreign conspiracy against Nawaz Sharif with an involvement of Establishment" and today, Imran Khan and his team continue to peddle this flawed narrative of a Regime Change Operation in the public domain without giving an iotia of evidence. Hence, it has become equally important today to dissect the difference of regime change in Pakistan and a constitutional No confidence motion.
To begin this dissection, let us first analyze the capacity of CIA. Does CIA really have the capacity to contact, persuade and in other terms recruit 172 constitutionally elected MNAs along with 22 angry MNAs of the ruling party for a "Regime Change Operation". You will be surprised to know this absurd logic by PTI that CIA has today recruited Jahangir Khan Tareen, Abdul Aleem Khan, Nadeem Afzal Chan and Yar Muhammad Rind?
Consider the amount of stakes United States has in the World Bank. It has a total of 2,925,790 votes. But if the US was planning a regime change operation in March 2022, why would the World bank disburse an amount of $529 million in February 2022. At the IMF, US has 831,401 votes. If the CIA was planning a 'regime change' in March 2022 why would the IMF which has so much of the US influence, distribute $1.053 billion in February 2022? On February 4, the State Bank of Pakistan (SBP) received $1.053 tranche of its three-year, $6 billion IMF loans. At the Asian Development Bank, the United States has subscribed 15.5% of the total capital and controls 12.75% of the votes. If again CIA was planning a 'regime change operation' in March 2022 why would the ADB disburse $461 million in February 2022? If United States was conspiring a regime change operation inside Pakistan, why was a US official invited to the Organization of Islamic Cooperation conference in Islamabad on March 21?
Imran Khan's regime change theory has a huge evidence gap. Since he claims that there is a proof of contacts between Pakistani members of Parliaments and Americans, why has no evidence been revealed? Can he give some other evidence to prove his regime change operation mantra? Only one more evidence, which he claims to be a threatening letter but that too was busted by the National Security Committee, highest forum of the country. Khan claims that the no-confidence vote was a plot by the United States to avenge his defiant trip to Moscow. But the Joint opposition has been thinking about and preparing for the no-confidence move for months. Even towards the end of last year, it was widely known that the opposition intended to make such a move. The no confidence vote had been anticipated for a long time before it was moved, so the fact that it happened only after the trip to Moscow does not imply that it was triggered by it.
Whatever happened in Pakistan is not a CIA driven regime change operation but in fact it is a constitutionally driven legal process of Vote of No Confidence. All relevant stakeholders of the country are on the same page that there was no Regime Change Operation. No such evidence has been found by Intelligence agencies of the country. However, Khan still believes on it. Is it an illusion or a reality?
But remember the propaganda technique "Repeat a lie often enough and it becomes the truth" and may be PTI believes the same while it continues to mislead the public to mint its political dividend.
Bulldozing Dissent in India
State brutality and hostility have emerged as the defining factors in BJP's (Bharatiya Janata Party) policy toward Indian Muslims. From mob lynching and punishment on beef consumption to imposing a ban on the 'hijab' in universities, BJP continues to find novel ways and means to target Muslim society and enforce the concept of Hindu supremacy in India. While deliberate marginalisation of Indian Muslims is not new and remains an important part of India's policy towards its minorities, the intensity of this campaign is soaring with every passing day.
Recently, two senior BJP members made disparaging remarks against the Holy Prophet Muhammad (PBUH), brushing aside the sentiments of the state's largest minority. The comments drew criticism from around the world, creating a diplomatic row for India.While PM Modi decided to remain silent on the issue, the concerned BJP members had to be suspended from the party given the intense backlash from several countries, especially the Gulf states.
On the other hand, the remarks also sparked a wave of anger in the Indian Muslim communities, who registered their grievances by holding protests on the streets in various parts of the state. However, to deal with its own citizens, India resorted to using force and refused to let the Muslims protest peacefully, depriving them of their fundamental democratic rights. Amidst the demonstrations after Friday prayers, clashes between protesters and police broke out in several parts, the most notable one occurred in Uttar Pradesh (UP). Two teenagers lost their lives, and several were injured. The Indian police also arrested approximately 300 individuals taking part in the protests.
The most concerning event that followed afterwards was bulldozing the houses of Muslim activists who were either present at the demonstrations or were apparently the organisers. The demolitions were justified on the pretext that they were illegal establishments. In reality, these criminal activities were done on the behest of the Chief Minister of UP, Yogi Adityanath, who is an ardent RSS (Rashtriya Swayamsevak Sangh) follower – the most projected political figure in BJP (after Narendra Modi) and a torchbearer of Hindutva politics.
It has been observed that the frequency of the use of bulldozers to demolish personal property is increasing in Muslim-majority areas in India. CM Adityanath himself is considered the pioneer and advocate of this 'bulldozer strategy', which is now frequently being executed throughout India by other BJP leaders. His ardency with the idea of demolishing Muslim houses can be sensed from the fact that bulldozers are displayed at BJP rallies to demonstrate them as a symbol of state power. Mrityunjay Kumar, Adityanath's media advisor later tweeted a photo of a bulldozer with the caption, 'Remember, every Friday is followed by a Saturday,' which conveys the government's unapologetic stance on its actions and the intent to use such equipment without hesitation.
Whats worse, the state machinery deliberately orchestrates the scenes of Muslim houses being turned to rubble to instil a fearful impact. Its purpose is to deter the Muslim communities from protesting against the 'saffronized' state. Such images are meant to signal that the state will not tolerate such kind of opposition in the BJP-led India and will not hesitate to exercise the use of force against such segments. The prime objective is to bulldoze their courage to stand against oppression in the future.
Another way to look at this violence is the long-term dynamics of Indian politics. While it is apparent that Narendra Modi will contest the next Indian elections for BJP, it is fairly evident that an alternative leadership is preparing to succeed him in the future. The potential candidates are replicating his past machinations to strengthen their personal and political statures. Akin to Modi's Gujarat massacre, his party members are recreating events that can bear similar impacts in order to emerge as radical leaders in accordance with BJP's vision. This includes intense and targeted verbal and physical attacks on Muslims. Hence, the use of force against Muslims will likely be a prominent factor for capitalising on the majoritarian Hindu vote bank.
Lack of accountability, persistent silence of key leadership and the embedded political objectives are fanning dangerous flames in an already fraught environment for Muslims in India. The repressive attitude toward Indian Muslims has now been institutionalised at the state level and suggests that life will only worsen for them. India's belligerent policy and confrontational actions will fuel further divisions in a society that has become extremely polarised along religious lines. Political interests are overshadowing national interests and the trend is likely to continue.