Final call to all EU citizens and businesses to prepare for the UK's withdrawal on 31/10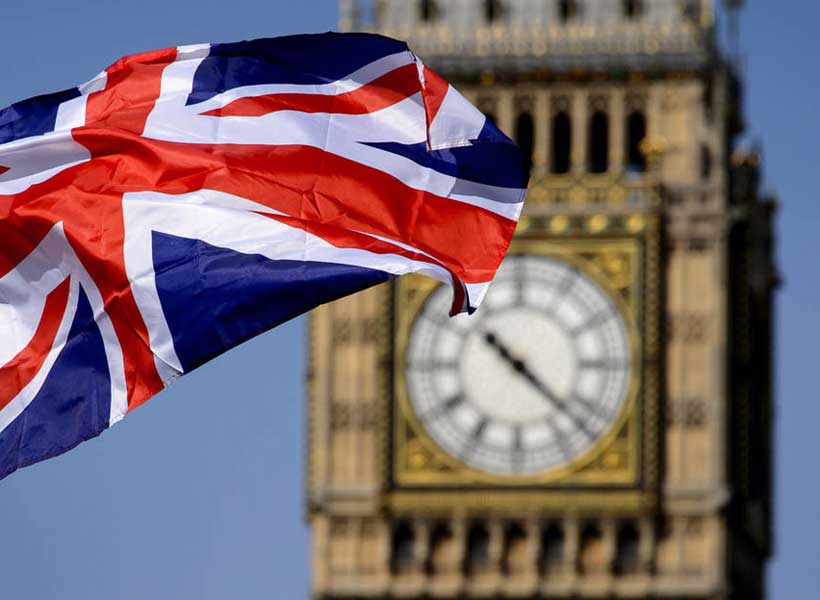 With 8 weeks to go until the United Kingdom's withdrawal from the European Union on 31 October 2019, the Commission has today – in its 6th Brexit preparedness Communication – reiterated its call on all stakeholders in the EU27 to prepare for a 'no-deal' scenario. In light of the continued uncertainty in the United Kingdom regarding the ratification of the Withdrawal Agreement – as agreed with the UK government in November 2018 – and the overall domestic political situation, a 'no-deal' scenario on 1 November 2019, remains a possible, although undesirable, outcome.
It is in this spirit that the European Commission has today published a detailed checklist to help those businesses that trade with the UK to make final preparations. In order to minimise disruption to trade, all parties involved in supply chains with the UK – regardless of where they are based – should be aware of their responsibilities and the necessary formalities in cross-border trade. This builds on previous Communications and 100 stakeholder notices, which cover a broad range of sectors.
In addition to this, the Commission has proposed to the European Parliament and the Council to make targeted technical adjustments to the duration of the EU's 'no-deal' contingency measures in the area of transport. The Commission has also proposed to mirror, for the year 2020, the existing 2019 contingency arrangements for the fisheries sector and for the UK's potential participation in the EU budget for 2020. These measures are necessary given the decision to extend the Article 50 period to 31 October 2019.
Finally, the Commission has proposed that the European Solidarity Fund and the European Globalisation Adjustment Fund are available to support businesses, workers and Member States most affected by a 'no-deal' scenario. These proposals need to be agreed by the European Parliament and the Council.
The Commission recalls that it is the responsibility of all stakeholders to prepare for all scenarios. Given that a 'no-deal' scenario remains a possible outcome, the Commission strongly encourages all stakeholders to use the extra time provided by the extension of the Article 50 period to ensure that they have taken all necessary measures to prepare for the UK's withdrawal from the EU.
Technical adjustment of specific contingency measures to take account of the UK's withdrawal date of 31 October 2019
On 11 April 2019, the European Council (Article 50) extended the Article 50 period to 31 October 2019. This was done at the request of, and in agreement with, the United Kingdom.
In light of this extension, the Commission has screened all the EU's preparedness and contingency measures to ensure that they are still fit for purpose. The Commission has concluded that these measures continue to meet their objectives and therefore there was no need to amend any of them on substance. However, the Commission has today proposed to make some technical adjustments to specific contingency measures in order to take account of the new Article 50 timeline.
These adjustments are in three main areas:
1. Transport
A Regulation ensuring basic road freight and road passenger connectivity (Regulation (EU) 2019/501): The Commission has today proposed to extend this Regulation until 31 July 2020, reflecting the logic and the duration of the original Regulation.
Basic air connectivity (Regulation (EU) 2019/502): the Commission has today proposed to extend this Regulation until 24 October 2020, reflecting the logic and duration of the original Regulation.
2. Fishing activities
Regulation on fishing authorisations: the Commission has today proposed to extend the approach in the adopted contingency Regulation (Regulation (EU) 2019/498) with a similar measure for 2020, providing a framework for EU and UK fishermen to maintain access to each other's waters for 2020.
3. The EU Budget
The Commission has today proposed to extend the approach of the contingency Budget Regulation for 2019 (Council Regulation (EU, Euratom) 2019/1197) with a similar measure for 2020. This means that the UK and UK beneficiaries would remain eligible to participate in programmes under the EU budget and to receive financing until the end of 2020 if the UK accepts and fulfils the conditions already set out in the 2019 contingency regulation, pays its budget contributions for 2020 and allows the required audits and controls to take place.
Providing EU financial support to those most affected by a 'no-deal' Brexit
The Commission announced in its fourth Brexit Preparedness Communication of 10 April 2019 that technical and financial assistance from the EU can be made available in certain areas to support those most affect by a 'no-deal' scenario.
In addition to existing programmes and instruments, the Commission has today:
Proposed to extend the scope of the European Solidarity Fund to cover the serious financial burden that may be inflicted on Member States by a 'no-deal' scenario, subject to certain conditions.
Proposed to ensure that the European Globalisation Adjustment Fund is available to support workers and self-employed persons who are made redundant as a result of a 'no-deal' scenario, subject to certain conditions.
In the agriculture sector, the full spectrum of existing instruments for market support and direct financial support to farmers will be made available to mitigate the worst impact on agri-food markets. For more immediate support, for example for smaller companies with large exposure to the United Kingdom, the EU's State aid rules offer flexible solutions for national support measures.
Ireland
The Commission and Ireland continue working together, in the context of the unique situation on the island of Ireland and their twin objectives of protecting the integrity of the internal market while avoiding a hard border, to identify arrangements both for contingency solutions for the immediate aftermath of a withdrawal without an agreement and for a more stable solution for the period thereafter. The backstop provided for by the Withdrawal Agreement is the only solution identified that safeguards the Good Friday Agreement, ensures compliance with international law obligations and preserves the integrity of the internal market.
Preparing for a 'no-deal' scenario
In a 'no-deal' scenario, the UK will become a third country without any transitional arrangements. All EU primary and secondary law will cease to apply to the UK from that moment onwards. There will be no transition period, as provided for in the Withdrawal Agreement. This will obviously cause significant disruption for citizens and businesses and would have a serious negative economic impact, which would be proportionally much greater in the United Kingdom than in the EU27 Member States.
Since December 2017, the European Commission has been preparing for a 'no-deal' scenario. To date, the Commission has tabled 19 legislative proposals, all of which have now been adopted by the European Parliament and Council. The Commission has also adopted 63 non-legislative acts and published 100 preparedness notices. The Commission does not plan any new measures ahead of the new withdrawal date.
As outlined by President Juncker in the European Parliament on 3 April 2019, should a 'no-deal' scenario occur, the UK would be expected to address three main separation issues as a precondition before the EU would consider embarking on discussions about the future relationship. These are: (1) protecting and upholding the rights of citizens who have used their right to free movement before Brexit, (2) honouring the financial obligations the UK has made as a Member State and (3) preserving the letter and spirit of the Good Friday Agreement and peace on the island of Ireland, as well as the integrity of the internal market.
Every single business that trades with the UK, both in goods and services, will be affected by a 'no-deal' scenario. The Commission has today published a "Brexit preparedness checklist", which all relevant businesses should examine carefully. Businesses should now be ready to fulfil all the required formalities.
Today's Communication provides an overview of preparedness work in those areas where continued and particular vigilance is needed. They include citizens' rights, border formalities and trade, medicinal products, medical devices and chemical substances, financial services and fisheries.
For more information: what should I do in a 'no-deal' scenario?
For the period immediately after a withdrawal without an agreement, the Commission has set up a call centre for Member State administrations, giving them rapid access to the expertise of the Commission services by establishing a direct channel of communication, also for the purposes of facilitating the necessary coordination between national authorities. To know more about how to prepare for a 'no-deal' scenario, EU citizens can contact Europe Direct for any questions. Call Freephone 00 800 6 7 8 9 10 11 from anywhere in the EU, in any official EU language.
FT: CIA chief made secret visit to China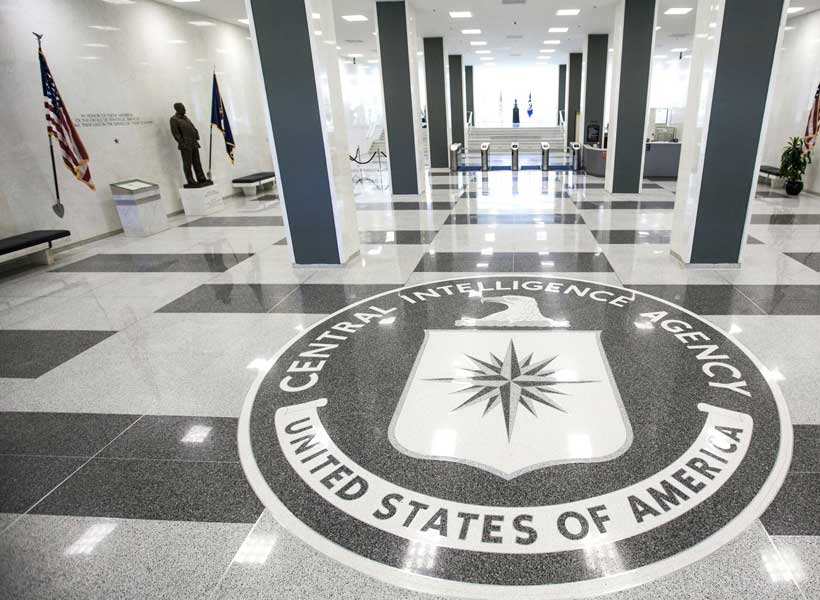 CIA director Bill Burns travelled to China last month, a clandestine visit by one of President Joe Biden's most trusted officials that signals how concerned the White House had become about deteriorating relations between Beijing and Washington. Bill Burns' trip last month was most senior to Beijing by Biden administration official, writes "The Financial Times".
Five people familiar with the situation said Burns, a former top diplomat who is frequently entrusted with delicate overseas missions, travelled to China for talks with officials.
The visit, the most senior to China by a Biden administration official, comes as Washington pushes for high-level engagements with Beijing to try to stabilise the relationship. The White House and CIA declined to comment. But one US official said Burns met Chinese intelligence officials during the trip.
"Last month, director Burns travelled to Beijing where he met with Chinese counterparts and emphasised the importance of maintaining open lines of communications in intelligence channels," said the US official.
Burns' mission took place in the same month US national security adviser Jake Sullivan met Wang Yi, China's top foreign policy official, in Vienna. The White House did not announce that meeting until it had concluded. Burns' trip was also the highest-level visit to China by a US official since deputy secretary of state Wendy Sherman went to Tianjin in July 2021.
Biden has on several occasions asked the CIA director to conduct delicate missions, at home and overseas. Burns travelled to Moscow in November 2021 to warn Russian officials not to invade Ukraine.
Several people familiar with the situation said Biden last year sent Burns to Capitol Hill in an effort to persuade then House Speaker Nancy Pelosi not to travel to Taiwan. The White House has been trying to kick-start exchanges with China after a particularly turbulent period that started in February when a suspected Chinese spy balloon flew over North America.
The incident derailed an effort to set "a floor" under the relationship that Biden and Chinese president Xi Jinping had agreed was necessary when they met at the G20 in Bali in November. Biden last month said he expected an imminent "thaw" in relations without providing any detail.
Burns travelled to China before Biden made the comment at a G7 summit in Hiroshima. "As both an experienced diplomat and senior intelligence official, Burns is uniquely placed to engage in a dialogue that can potentially contribute to the Biden administration's objective of stabilising ties and putting a floor under the relationship," said Bonnie Glaser, a China expert at the German Marshall Fund.
Paul Haenle, a former top White House China official, said one advantage of sending Burns was that he was respected by Democrats and Republicans and also well known to Chinese officials. "They know him as a trusted interlocutor. They would welcome the opportunity to engage him quietly behind the scenes," said Haenle, now director of the Carnegie China think-tank. "They will see a quiet discreet engagement with Burns as a perfect opportunity."
While Burns is widely viewed as one of the most trusted figures in the US government, his trip continues a tradition of CIA directors being used for sensitive missions. "CIA directors have a long history of secret diplomacy. They are able to travel in complete secrecy and often have strong relationships with the host intelligence services built over time," said Dennis Wilder, a former CIA China expert who also served as the top White House Asia official during the George W Bush administration.
The US has been trying to resurrect a trip to China that secretary of state Antony Blinken abruptly cancelled over the balloon incident, but Beijing has so far refused to give it a green light. Chinese defence minister Li Shangfu has also refused to meet US defence secretary Lloyd Austin in Singapore this weekend because Washington has refused to lift sanctions on him. The two men are attending the Shangri-La Dialogue security conference where they are slated to give speeches.
While the two ministers were not expected to have a formal meeting, the Pentagon said they "spoke briefly" at the opening dinner of the forum, which is held by the International Institute for Strategic Studies. "The two leaders shook hands, but did not have a substantive exchange," the Pentagon said.
BRICS meet with 'friends' seeking closer ties amid push to expand bloc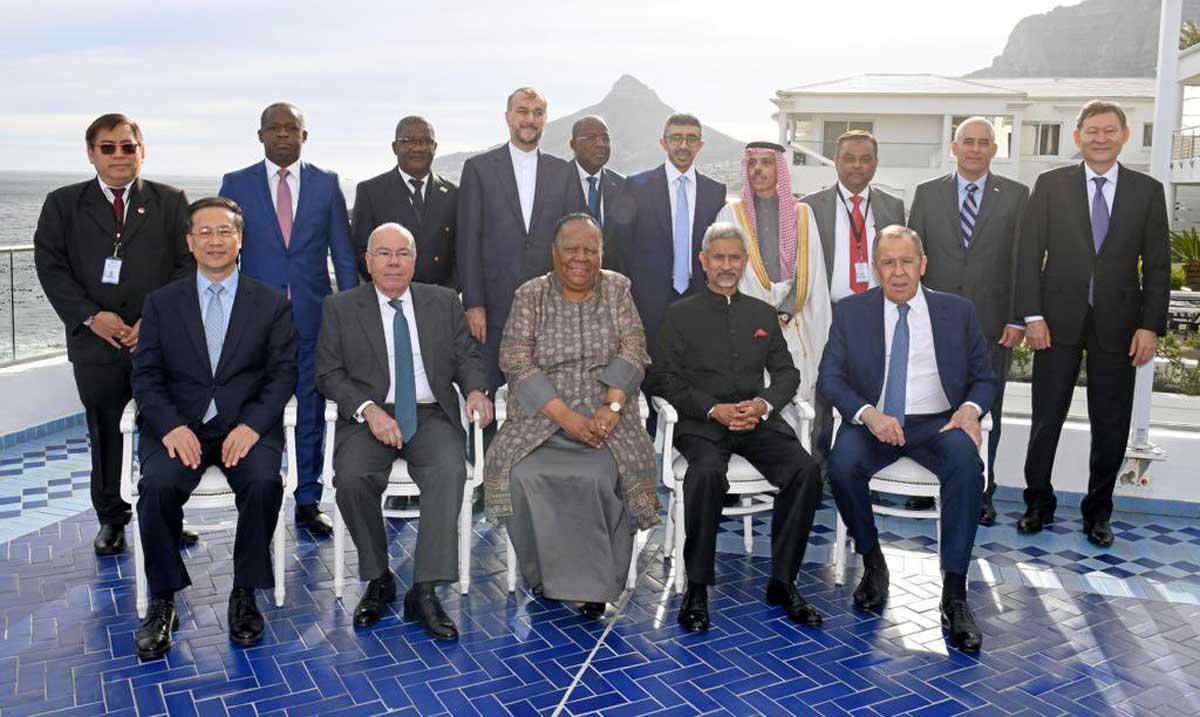 Senior officials from over a dozen countries including Saudi Arabia and Iran were in talks on closer links with the BRICS bloc of major emerging economies as it met to deepen ties and position itself as a counterweight to the West, informs Reuters.
BRICS, which now consists of Brazil, Russia, India, China and South Africa, is considering expanding its membership, and a growing number of countries, mostly from the global South, have expressed interest in joining.
Once viewed as a loose association of disparate emerging economies, BRICS has in recent years taken more concrete shape, driven initially by China and, since the start of the Ukraine war in February 2022, with added impetus from Russia.
In remarks opening Friday's discussions, host South Africa's Foreign Minister Naledi Pandor spoke of the bloc as a champion of the developing world, which she said was abandoned by wealthy states and global institutions during the COVID-19 pandemic.
"The world has faltered in cooperation. Developed countries have never met their commitments to the developing world and are trying to shift all responsibility to the global South," Pandor said.
Iran, Saudi Arabia, the United Arab Emirates, Cuba, Democratic Republic of Congo, Comoros, Gabon, and Kazakhstan all sent representatives to Cape Town for so-called "Friends of BRICS" talks, an official programme showed.
Egypt, Argentina, Bangladesh, Guinea-Bissau and Indonesia were participating virtually.
BRICS heavyweight China said last year it wanted the bloc to launch a process to admit new members. And other members have pointed to countries they would like to see join the club.
"BRICS is a history of success," Brazilian Foreign Minister Mauro Vieira said. "The group is also a brand and an asset, so we have to take care of it."
Indian Foreign Minister Subrahmanyam Jaishankar said talks had included deliberations on the guiding principles, standards, criteria and procedures of what an expanded BRICS bloc would look like.
South Africa's Pandor said the foreign ministers were aiming to complete work on a framework for admitting new members before BRICS leaders meet at a summit in Johannesburg in August.
U.S. seeks to add India in NATO plus
There was a message received a few days ago: "In a significant development ahead of Prime Minister Narendra Modi's visit to the United States, a powerful Congressional 'Committee has recommended strengthening NATO Plus by including India.
NATO Plus, currently NATO Plus 5, is a security arrangement that brings together NATO and five aligned nations — Australia, New Zealand, Japan, Israel and South Korea – to boost global defence cooperation. Bringing India on board would facilitate 'seamless intelligence sharing between these countries and India would access the latest military technology without much of a time lag.
The House Select Committee on the Strategic Competition between the United States and the Chinese Communist Party (CCP), led by Chairman Mike Gallagher and Ranking Member Raja Krishnamoorthi, overwhelmingly adopted a policy proposal to enhance Taiwan's deterrence, including through strengthening NATO Plus to include India.
"Winning the strategic competition with the Chinese Communist Party and ensuring the security of Taiwan demands the United States strengthen ties to our allies and security partners, including India. Including India in NATO Plus security arrangements 'would build upon the US and India's close partnership to strengthen global security and deter the aggression of the CCP across the Indo-Pacific region," the Select Committee recommended."
The news is commented by M.K. Bhadrakumar, Indian Ambassador and prominent international observer:
"Indian lobbyists daydreaming about a military alliance with the United States are excited over the breaking news that the US House Select Committee on the Strategic Competition between the Chinese Communist Party (CCP) and the US has adopted a policy proposal to enhance the deterrence of Taiwan, which inter alia included strengthening of NATO Plus by the inclusion of India. Indeed, NATO Plus is a privileged group under the alliance umbrella comprising AUKUS members, plus Japan.
The breaking news on the Hill may have something to do with Prime Minister Narendra Modi's upcoming State Visit to the US — call it kite-flying or pressure tactic (or both). More likely, it undercuts India's newfound enthusiasm for leading the Global South at world forums, which is posing headaches for Washington.
What has India got to do with 'deterrence of Taiwan', an entity we don't even recognise?
Where's the beef in NATO Plus which has neither an Article 5 nor can be an asset for Modi's vision? Perhaps, the United Kingdom's experience as the US' closest ally provides some clues. Considering the word limit, let me quote just a few lines from a UK House of Commons Committee report dated March with recommendations to the Rishi Sunak government:
"The UK-US relationship in defence, security and intelligence is strong and enduring. Our Armed Forces have fought alongside in many campaigns post-1945 and continue to work together on development of both equipment and doctrine. Both countries benefit from the relationship: the UK benefits from US resources and economies of scale; the US from British niche capabilities, the UK's global reach and its willingness to defend its values. However, defence industrial co-operation is often limited as a result of US defence export controls. Any failure to consult Allies before taking action can also have negative consequences, as was demonstrated by the Afghanistan withdrawal. Nevertheless, the joint approach in response to Russian actions in February 2022 demonstrates the value of the UK-US relationship."
The analogy is patently insufficient since the UK lives and survives as world power thanks to the US, which is not the case with India.
Nonetheless, realism is needed. There is nothing like a free lunch in the US way of life and 'interoperability' within any NATO format will inevitably translate as living off US military hardware and dittoing US global strategy. Europe has learnt the bitter truth that nothing grows under a banyan tree. European defence remains a chimera, occasional captivating speeches by Emmanuel Macron notwithstanding.
Conceivably, the House Select Committee is a doormat for the US arms manufacturers. The paradox is, this move comes only a fortnight after the Indian Navy successfully test-fired the BrahMos supersonic cruise missile from its frontline stealth guided-missile destroyer INS Mormugao — that is, within 18 weeks of BrahMos air version being successfully test fired from the supersonic fighter aircraft Sukhoi 30 MK-I and within 15 weeks of India sealing a $375 million deal with the Philippines for supplying three batteries of BrahMos missile in what is by far the single most prestigious export order India's defence industry ever secured.
NATO Plus will mean sudden death for India-Russia defence cooperation, notes M.K. Bhadrakumar.