Over-Tourism Concern Looms as Policy, Resources and Infrastructure Stretched by Rapid Travel Growth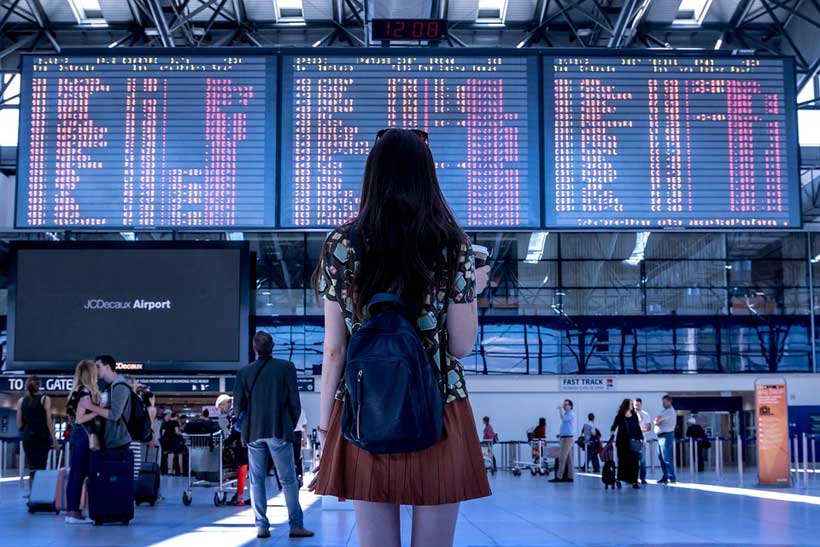 Today, the World Economic Forum releases its latest Travel and Tourism Competitiveness Report (TTCR), ranking 140 countries on their relative strengths in global tourism and travel.
Marking over a decade of travel and tourism benchmarking by the Forum, the 2019 index reveals the sector's resilience, but warns of an approaching 'tipping point', where factors such as less expensive travel and fewer tourist barriers increase demand to unsustainable levels. Given that international tourist arrivals surpassed 1.4 billion in 2018, beating predictions by two years, this tipping point may be approaching sooner than expected.
As travel and tourism growth continues to outpace predictions, travel hotspots will start to feel their infrastructure and services under pressure to meet demand. Furthermore, emerging travel markets will also feel over-tourism pressures as their institutions try to keep up.
The top 10 TTCR scoring countries account for over a third of international arrivals, showing a heavy concentration of travel today. The top 25% of countries account for over two-thirds of arrivals. This combination of concentration of tourist arrivals and rapid travel growth is putting a strain on travel hotspots, despite relatively high infrastructure and travel services scores.
Travel and tourism competitiveness in 2019
The report finds travel and tourism competitiveness to be growing around the world. This is important considering the industry contributed over 10% to world GDP and about the same to global employment in 2018, according to the World Travel and Tourism Council. This contribution is expected to rise by almost 50% in the next decade due to the expanding global middle class, particularly in Asia.
Among the top 10 countries, the UK was the only country to fall in the rankings. It now sits under the increasingly competitive United States at spot six, thanks to a decline in online searches for its natural and cultural resources and a weaker business environment. Aside from the UK-US switch, the top 10 remain the same as the 2017 ranking with Spain, France, and Germany in the lead.
"With travel barriers and travel costs declining, many countries have been significantly increasing their competitive position in global tourism," said Christoph Wolff, Head of Mobility at the World Economic Forum. "Countries can leverage this opportunity to generate economic and development returns, but they must address gaps in infrastructure and environmental protection to make sure these returns can be achieved over the long-term."
A link between overall economic versus travel and tourism competitiveness was also explored. The average score for more productive high-income countries was about 38% higher than the average score for low- to lower-middle-income countries. The report suggests that lower-income countries with similar levels of natural resources as higher-income countries can use their natural assets to drive broader economic development through direct investments and related policy vehicles in travel and tourism.
Representing 98% of global travel and tourism GDP, the 140 economies are ranked in four sub-indexes: enabling environment; travel and tourism policy and enabling conditions; infrastructure; and natural and cultural resources. Together, these four sub-indexes include a total of 14 pillars which are used to score a country's overall travel and tourism competitiveness.
Regional and country highlights
Asia-Pacific
Asia-Pacific, which is one of the fastest-growing travel and tourism regions in this year's ranking, continues to increase in importance for the global industry. Moreover, the region is the biggest source of global outbound tourist spending, with most of it going on intra-regional travel.
Japan (4, +0) remains Asia's most competitive travel and tourism economy, ranking 4th globally, recently witnessing a boom in international tourist arrivals and receipts (ranking 12th and 9th respectively). China (13, +2) is by far the largest travel and tourism economy in Asia-Pacific and 13th most competitive globally (up two spots). The Philippines (75, +4) has shown improvement, moving up four places to rank 75 globally.
Eastern Asia-Pacific is the most competitive sub-region and the second most competitive in the world for travel and tourism based on the TTCR. South-East Asia outscores the global average in overall competitiveness. South Asia is the only sub-region in Asia-Pacific to score below the global average for travel and tourism competitiveness, but also experienced the greatest percentage improvement in score.
The Americas
The Americas improved on competitiveness since the last edition of the report, coming in above the global average, largely due to strong natural and cultural resources and travel and tourism policy-enabling conditions. The United States (5, +1), Brazil (32, -5), Canada (9, +0) and Mexico (19, +3) make up the four highest scoring countries in the region and account for most of the region's tourism industry.
The United States (5, +1) is the top scorer in the Americas, moving up one place to rank fifth globally. The country's large economy and high competitiveness helps give the US the largest travel and tourism GDP in the world, accounting for over 20% of the global total. Driving this are high levels of natural and cultural resources, which also separate it from many other developed nations in the ranking. Despite these high marks, the country still ranks low in overall environmental sustainability (100) and price competitiveness (119).
Bolivia (90, +9) is the most improved country in the Americas, moving up nine places to rank 90th globally.
In particular, the country improved its price competitiveness (109th to 61st) by lowering ticket taxes and airport charges and upped its international openness (88th to 72nd) by reducing visa requirements. Brazil is South America's highest scoring country and its largest travel and tourism economy. The nation relies on its exceptional natural (2) and cultural (9) resources to attract visitors, especially given its less impressive performance in other areas of travel and tourism competitiveness.
Sub-regionally, North and Central America are more competitive than South America but also experienced less TTCR score growth. In contrast, all but three of South America's members states covered by this report improved their competitiveness since 2017.
Europe and Eurasia
Europe and Eurasia remain the most competitive when it comes to travel and tourism, with six of the top 10 scorers from the continent. More specifically, Western Europe remained the most competitive sub-region in the world, improving its already high score.
The United Kingdom (6, -1) was the only country in Western Europe to decline in competitiveness dropping one spot since its last ranking, due primarily to the improved competitiveness of the United States and also falling digital demand (online searches of tourism-related subjects), and a slight decline in the business environment.
Spain (1, +0) maintains top place. France (2, +0) also keeps its second place thanks to high cultural resources and business travel ranking. Germany (3, +0) is Western Europe's largest travel and tourism economy and the third most competitive in the world. Serbia (83, +12) saw the greatest rise in Europe, climbing 12 spots.
Middle East and North Africa
The Middle East and North Africa (MENA) region has improved since the last TTCR, with 12 of the 15 countries in the MENA region increasing their score from the last report. Despite progress, this region still falls below the global average largely due to lower natural and cultural resources and low international openness.
UAE (33, -4) remains the highest scoring country in the region, with its high ranking in ICT readiness and overall infrastructure boosting its score. Egypt (65, +9) is the region's most improved country, moving up nine places since the last ranking. Saudi Arabia (69, -6) has the largest travel and tourism GDP within the region, but its competitiveness is undermined by a lack of international openness.
Oman (58, +8) ranks 3rd globally for safety and security. Israel (57, +4) leads the region in health and hygiene and human resource and labour market. Meanwhile, Qatar (51, -4) leads the region for business environment, ranking 8th globally, thanks to low tax rates and an efficient legal system.
Sub-Saharan Africa
Sub-Saharan Africa is the lowest ranking travel and tourism region in this year's report, with all but three of the 36 countries studied performing lower than the global average. Mauritius (54, +1), is the highest-ranking country in the region, largely due to a good business environment and, by comparison to its peers, high health and hygiene and international openness scores. The country is followed by South Africa (61, -8) and Seychelles (62).
Yet, despite its lower rankings, Africa is expected to have the second highest growth rate over the next 10 years, potentially bolstering its attractiveness to international investments in travel and tourism. Moreover, the region has massive potential for nature-based tourism thanks to its relatively underdeveloped, but rich, natural resources.
Rwanda (107, -10) currently leads the region in safety and security, ranking 31st in this pillar,but has seen its ranking in this area slip 22 spots from the last travel and tourism report and the country fell 11 spots overall. Tanzania (95, -4) is another leading country in the region, ranking first in Sub-Saharan Africa for natural resources and 12th in this category globally.
When considered by sub-region, Southern Africa is the most competitive, especially outscoring the other sub-regions in tourist services infrastructure, prioritization of travel and tourism and price competitiveness. Eastern Africa comes second among the sub-regions and Western Africa comes third. However, the report also finds that Western Africa has seen the highest growth of travel and tourism competitiveness in the region.
Anticipating the tipping point
The burden of over-tourism is already being felt by many travel hotspots. Last May, workers at the Louvre Museum in Paris walked out saying that overcrowding was unmanageable and dangerous. Venice has announced plans to redirect cruise ships away from the city's central islands, following public discontent. In Spain, there is backlash from residents who feel their way of life is disrupted by high levels of tourism.
Many emerging markets have also begun to feel the strain. For example, Thailand had to recently close its famous Maya Bay cove after a rise in visitors caused extensive ecological damage.
These cases show that competitive travel economies might be approaching a 'tipping point' where rising tourism is not met with enough carrying capacity or sufficient management policies. The resulting potential loss of competitiveness puts nations at risk of becoming victims of their own success.
"Countries must look beyond their short-term gains from travel and tourism to ensure a positive future for their economies," said Lauren Uppink, Head of Aviation, Travel and Tourism at the World Economic Forum, "Travel and tourism can drive economies, but only if policy-makers ensure proper management of their tourism assets, which requires a holistic, multistakeholder approach."
Without appropriate investment in travel infrastructure and other travel resources, long term competitiveness may be undermined by bottlenecks. The Forum plans to continue research on over-tourism's effects on travel and tourism competitiveness with its 'Data for Destinations' project launching in 2020.
Tourism: sustainability is the trend of 2023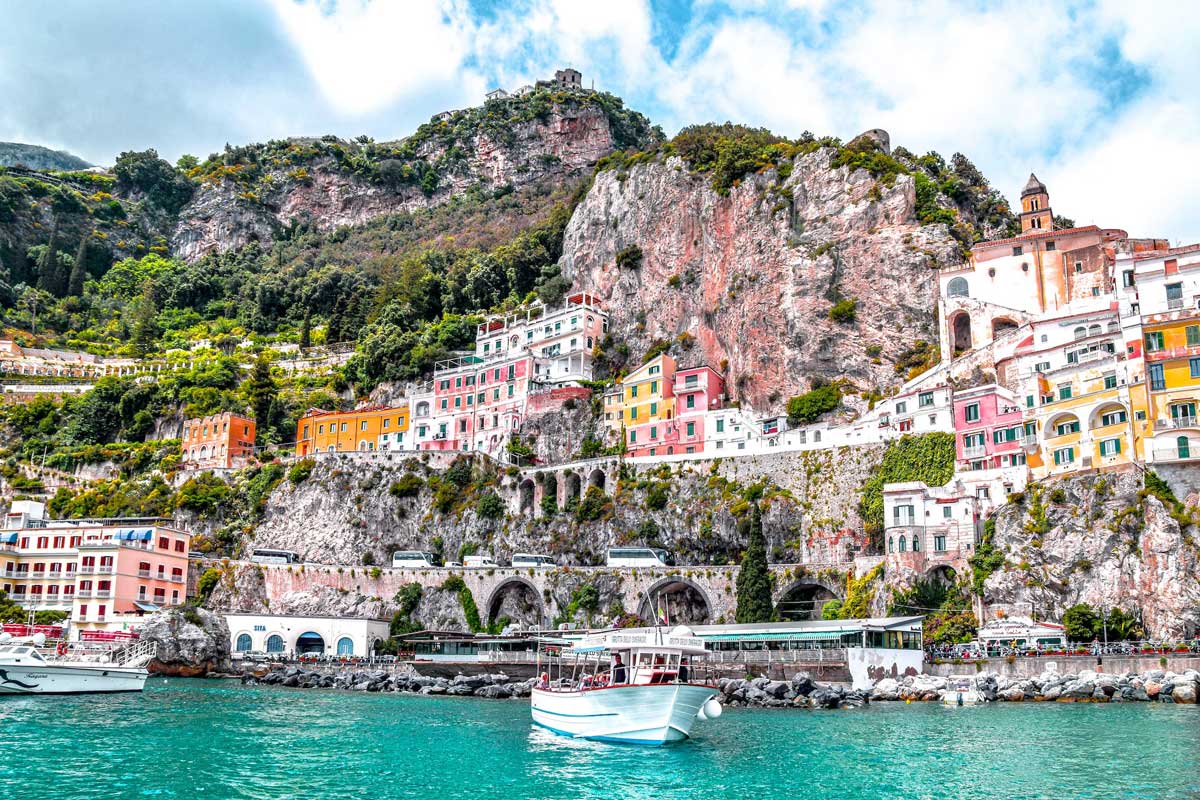 Sustainability is a more topical issue than ever and people are increasingly adopting habits and lifestyles aimed at limiting their impact on the environment. The tourism industry also fits into this context: in fact, an increasingly growing number of travellers choose to spend their holidays according to principles of sustainability and respect for the territories.
This trend is reflected in the numbers: according to the latest data of the Swg observatory released in March of this year, four Italians out of five would be willing to experience sustainable tourism, thus preferring to stay in a certified environmentally-friendly structure at the same cost. As far as the environmental protection initiatives are concerned, almost 70% of the sample respondents are in favour of limited access and traffic restrictions and 73% would be ready to do without their cars and to use public transport or ecological vehicles.
The trend is also confirmed by the results of the study on the impact of sustainability on the Italian tourism supply chain conducted by Deloitte in partnership with AICEO. According to the data gathered from this research, 64% of respondents stated that the effects of climate change have led them to consider travelling in a more sustainable way: a percentage which reaches 71% among those under 25 years of age. The will to shift towards sustainable tourism is especially driven by the desire to protect the territory (60%) and reduce environmental impact through ecological means of transport (52%). The growing attention towards sustainability is also reflected in the strong recovery of train travel, which recorded over 1 million passengers a day in 2022. As clearly emerged at the BIT 2023, the International Tourism Exchange, Italy is a particularly popular destination for foreign tourists, whose purchases of Trenitalia products have increased by 25% in 2022 compared to the pre-Covid period.
The possibility to move quickly from one major city to another thanks to High-Speed transport and the vast offer of regional and Intercity trains precisely responds to the demand for a more sustainable tourism that is attentive to the environment, territories and communities.
Such attention is also shared by True Italian Experience, a digital hub whose goal is to promote, diffuse and develop the Italian tourism market: a tourism consisting of unique experiences built around the passions and interests of travellers, always in full respect of sustainability and social responsibility principles. Maurizio Rota, CEO of True Italian Experience, confirms such commitment:
"More and more tourists are attentive to the sustainability issue. As a result, True Italian Experience offers travel packages designed to interconnect the various Italian locations using the railway system. True Italian Experience provides packages aimed at discovering the territory and which can be combined with sectors such as cycle tourism and electric mobility to ensure intermodal solutions in line with the principles of sustainability and social respect.
In fact, True Italian Experience believes sustainability concerns both the environment and social responsibility. As a result, our travel packages favour the young start-ups scattered over small towns nationwide and which foster and develop tourism from a digital perspective that would not otherwise have a preferential access to the market. In particular, we value the tourism businesses, cooperatives and start-ups present throughout remote areas of our Country and which thus focus on the development of a sustainable and gentle type of tourism."
UN Unanimously Approves Jamaica's Resolution for Global Tourism Resilience Day
After months of advocacy, high level discussions and partnerships, Jamaica has been successful in receiving the necessary support to have 17th February officially declared Global Tourism Resilience Day. The United Nations General Assembly (UNGA) adopted the resolution today with the support of over ninety countries.
This is the first ever Global Tourism Resilience Day which will now be recognised every year on 17th February.
Following a presentation at the UNGA's 58th Plenary meeting in New York today, Minister Bartlett highlighted the importance of the declaration: "Today's announcement will in fact signal to the world to put aside one day, 17th February, every year to not just observe but to create a greater level of consciousness around resilience. The pandemic has shown us that global disruptions will continue, so there will be more epidemics, pandemics and earthquakes like the one in Turkey today. The importance of this day is therefore to encourage capacity building for the world to be better able to respond to these global disruptions and recovery quickly."
Tourism is one of the world's major economic sectors and in 2019 accounted for 7% of global trade and one in ten jobs. However, tourism also remains one of the most vulnerable industries and this has been evident over the years with the negative impact of climatic events like hurricanes and earthquakes, pandemics and economic recessions.
"If we are to future proof the sustainability of tourism, now is the time to give greater consideration for building resilience and it is especially more critical for tourism dependent countries like Jamaica, whose economic livelihood rests on the survival of this industry. This is indeed a huge step in coalescing global support every year on this important matter and I thank all our stakeholders and partners who worked to make this happen," added Minister Bartlett.
The Global Tourism Resilience Centre (GTRCMC), headquartered in Kingston, has been a major driver in calls for capacity building in tourism resilience. Born out of the Montego Bay Declaration, the GTRCMC was established to address these inevitable disruptions through preparedness, management and recovery strategies.
"The GTRCMC has been the unwavering global voice for tourism resilience and to have achieved a day focused on bolstering our efforts, will encourage more partnerships among countries to build capacity through research and the coming together of the best minds" said Professor Lloyd Waller, Executive Director of the GTRCMC.
This is the second designation attributed to the efforts of Jamaica, since the designation of the International Year of Human Rights in 1968. The designation also comes ahead of the upcoming Global Tourism Resilience Conference which will be held at the University of the West Indies' Regional Headquarters in Kingston from 15-17th February 2023.
Indonesian women entrepreneurs adapt to a changing world
Sustainable tourism is proving to be a viable career option for women in the picturesque North Sulawesi region of Indonesia, where they are making the most of skills training provided by the UN.As the sun sets over the Celebes sea, and its orange glow turns the horizon gold, a couple of dozen tourists are on the pier at Budo, a village of 2400 perched on the ocean, 25 kilometres northeast of the regional capital Manado.
They snap photos and marvel at the view; a woman visiting from a nearby town exclaims that, even for the locals, the sun setting on the volcanoes is an extraordinary sight.
However, until a few years ago, the pier – about 300 meters long, crossing a mangrove forest to connect the village to the open sea – was dilapidated and used only by fishers heading out to sea.
But those were different times, explains Hani Lorens Singa, President of the Village Enterprise Association (BUMDES): back then there were far more fish, and no tourists.
Budo, like many coastal villages in North Sulawesi, in far northeastern Indonesia, has traditionally been dependent on small scale fishing, but fish stocks have shrunk, prompting a new focus on tourism as a way of creating livelihoods.
A programme set up by the International Labour Organization (ILO, a UN agency), is helping the rural community of Budo, and four other villages, to diversify into sustainable tourism, providing skills to local entrepreneurs, mostly women.
The pier has been renovated and painted, with support from the government, and benches and wooden huts have been added for the convenience of tourists, who pay an entrance fee of 10,000 Rupiahs ($0.65), to walk along it and enjoy the view.
Visitors can buy local delicacies and drinks at the ticket counter, and the orders are prepared and delivered to the pier by available members of the village association. "We share the work, we share the income – this is tourism at a human scale", says Mr. Lorens Singa.
Since the renovation, a fifth of the visitors spend more, ordering local delicacies and drinks at the ticket counter with the occasional visitor also staying the night.
Thanks to support from ILO and its partners, Budo has increased its income from tourism fivefold and now appears on the tourist trail: the village was the winner of the digital marketing category at the Ministry of Tourism and Creative Economy's Top 50 Village Tourism Award this year.
Despite the improvements, a lot still remains to be done, and Mr. Lorens Singa is not complacent. "We need to offer more reasons for people to stay for a meal or overnight," he insists.
Homestays, hashtags, and home cooking
About an hour's drive east of Budo, the inhabitants of Marinsow have taken a crash course in the bed and breakfast business, a steep learning curve for many of them.
"Many of the entrepreneurs we work with have never been tourists themselves, so without training, it is not obvious for them to know what tourists expect," says Mary Kent, the ILO Chief Technical Adviser for the project.
Marinsow is in a mining region, several kilometres away from Indonesia's pristine beaches, so tourists previously had no reason to stop by. But, since Marinsow was designated as a "priority tours destination" by the Government, the village has received a significant financial boost, aimed at diversifying the economy.
More than 50 villagers received small wooden bungalows on their plots to start bed and breakfast businesses, or homestays, as they are known in Indonesia. ILO, with local partners Klabat University and the Manado State Polytechnic, is helping to teach local people the skills needed to be a successful entrepreneur, such as bookkeeping, cost calculation and marketing, hospitality, and tourism.
"I was very surprised to learn that tourists prefer their sheet white and a diversity of meals," says Yeni Alelo. Ms. Alelo and the other participants have also learned the importance of using hashtags in social media marketing posts, so that tourists looking for a place to stay in the area find them more easily.
"The women's small businesses are financed through microfinance credits, and they have been able to make all the payments on time," says Gabriel Tamasengge, the village's mayor. "We are very proud of our women, of the business acumen we never knew they had."
The investment in skills for marketing and quality control in these communities is paying off, with about half of the few hundred tourists spending the night in Marinsow last year coming from outside the province, including an increasing number from abroad.
Back in Budo, there is interest in building more homestays, and increasing overnight stays, perhaps by creating a marketing campaign to convince foreign tourists from nearby world-class diving destinations within the Bunaken Marine Park to hop over for an evening meal and make a visit to a typical village, rather than sticking to the usual mass tourism destinations. The Village Enterprise Association also plans to offer cooking and handicraft classes, as well as fishing trips.
"Our task now is to make sure that when the funding from ILO and the government stops, we will have a fully formed business that allows us to stand completely on our own feet," says Mr. Lorens Singa. "We had the vision, and we have the commitment – I am confident we will succeed."