Over-Tourism Concern Looms as Policy, Resources and Infrastructure Stretched by Rapid Travel Growth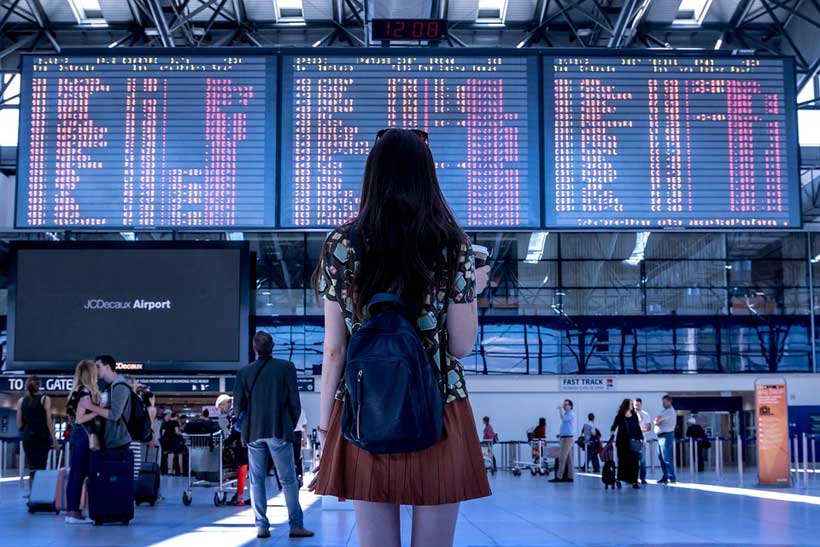 Today, the World Economic Forum releases its latest Travel and Tourism Competitiveness Report (TTCR), ranking 140 countries on their relative strengths in global tourism and travel.
Marking over a decade of travel and tourism benchmarking by the Forum, the 2019 index reveals the sector's resilience, but warns of an approaching 'tipping point', where factors such as less expensive travel and fewer tourist barriers increase demand to unsustainable levels. Given that international tourist arrivals surpassed 1.4 billion in 2018, beating predictions by two years, this tipping point may be approaching sooner than expected.
As travel and tourism growth continues to outpace predictions, travel hotspots will start to feel their infrastructure and services under pressure to meet demand. Furthermore, emerging travel markets will also feel over-tourism pressures as their institutions try to keep up.
The top 10 TTCR scoring countries account for over a third of international arrivals, showing a heavy concentration of travel today. The top 25% of countries account for over two-thirds of arrivals. This combination of concentration of tourist arrivals and rapid travel growth is putting a strain on travel hotspots, despite relatively high infrastructure and travel services scores.
Travel and tourism competitiveness in 2019
The report finds travel and tourism competitiveness to be growing around the world. This is important considering the industry contributed over 10% to world GDP and about the same to global employment in 2018, according to the World Travel and Tourism Council. This contribution is expected to rise by almost 50% in the next decade due to the expanding global middle class, particularly in Asia.
Among the top 10 countries, the UK was the only country to fall in the rankings. It now sits under the increasingly competitive United States at spot six, thanks to a decline in online searches for its natural and cultural resources and a weaker business environment. Aside from the UK-US switch, the top 10 remain the same as the 2017 ranking with Spain, France, and Germany in the lead.
"With travel barriers and travel costs declining, many countries have been significantly increasing their competitive position in global tourism," said Christoph Wolff, Head of Mobility at the World Economic Forum. "Countries can leverage this opportunity to generate economic and development returns, but they must address gaps in infrastructure and environmental protection to make sure these returns can be achieved over the long-term."
A link between overall economic versus travel and tourism competitiveness was also explored. The average score for more productive high-income countries was about 38% higher than the average score for low- to lower-middle-income countries. The report suggests that lower-income countries with similar levels of natural resources as higher-income countries can use their natural assets to drive broader economic development through direct investments and related policy vehicles in travel and tourism.
Representing 98% of global travel and tourism GDP, the 140 economies are ranked in four sub-indexes: enabling environment; travel and tourism policy and enabling conditions; infrastructure; and natural and cultural resources. Together, these four sub-indexes include a total of 14 pillars which are used to score a country's overall travel and tourism competitiveness.
Regional and country highlights
Asia-Pacific
Asia-Pacific, which is one of the fastest-growing travel and tourism regions in this year's ranking, continues to increase in importance for the global industry. Moreover, the region is the biggest source of global outbound tourist spending, with most of it going on intra-regional travel.
Japan (4, +0) remains Asia's most competitive travel and tourism economy, ranking 4th globally, recently witnessing a boom in international tourist arrivals and receipts (ranking 12th and 9th respectively). China (13, +2) is by far the largest travel and tourism economy in Asia-Pacific and 13th most competitive globally (up two spots). The Philippines (75, +4) has shown improvement, moving up four places to rank 75 globally.
Eastern Asia-Pacific is the most competitive sub-region and the second most competitive in the world for travel and tourism based on the TTCR. South-East Asia outscores the global average in overall competitiveness. South Asia is the only sub-region in Asia-Pacific to score below the global average for travel and tourism competitiveness, but also experienced the greatest percentage improvement in score.
The Americas
The Americas improved on competitiveness since the last edition of the report, coming in above the global average, largely due to strong natural and cultural resources and travel and tourism policy-enabling conditions. The United States (5, +1), Brazil (32, -5), Canada (9, +0) and Mexico (19, +3) make up the four highest scoring countries in the region and account for most of the region's tourism industry.
The United States (5, +1) is the top scorer in the Americas, moving up one place to rank fifth globally. The country's large economy and high competitiveness helps give the US the largest travel and tourism GDP in the world, accounting for over 20% of the global total. Driving this are high levels of natural and cultural resources, which also separate it from many other developed nations in the ranking. Despite these high marks, the country still ranks low in overall environmental sustainability (100) and price competitiveness (119).
Bolivia (90, +9) is the most improved country in the Americas, moving up nine places to rank 90th globally.
In particular, the country improved its price competitiveness (109th to 61st) by lowering ticket taxes and airport charges and upped its international openness (88th to 72nd) by reducing visa requirements. Brazil is South America's highest scoring country and its largest travel and tourism economy. The nation relies on its exceptional natural (2) and cultural (9) resources to attract visitors, especially given its less impressive performance in other areas of travel and tourism competitiveness.
Sub-regionally, North and Central America are more competitive than South America but also experienced less TTCR score growth. In contrast, all but three of South America's members states covered by this report improved their competitiveness since 2017.
Europe and Eurasia
Europe and Eurasia remain the most competitive when it comes to travel and tourism, with six of the top 10 scorers from the continent. More specifically, Western Europe remained the most competitive sub-region in the world, improving its already high score.
The United Kingdom (6, -1) was the only country in Western Europe to decline in competitiveness dropping one spot since its last ranking, due primarily to the improved competitiveness of the United States and also falling digital demand (online searches of tourism-related subjects), and a slight decline in the business environment.
Spain (1, +0) maintains top place. France (2, +0) also keeps its second place thanks to high cultural resources and business travel ranking. Germany (3, +0) is Western Europe's largest travel and tourism economy and the third most competitive in the world. Serbia (83, +12) saw the greatest rise in Europe, climbing 12 spots.
Middle East and North Africa
The Middle East and North Africa (MENA) region has improved since the last TTCR, with 12 of the 15 countries in the MENA region increasing their score from the last report. Despite progress, this region still falls below the global average largely due to lower natural and cultural resources and low international openness.
UAE (33, -4) remains the highest scoring country in the region, with its high ranking in ICT readiness and overall infrastructure boosting its score. Egypt (65, +9) is the region's most improved country, moving up nine places since the last ranking. Saudi Arabia (69, -6) has the largest travel and tourism GDP within the region, but its competitiveness is undermined by a lack of international openness.
Oman (58, +8) ranks 3rd globally for safety and security. Israel (57, +4) leads the region in health and hygiene and human resource and labour market. Meanwhile, Qatar (51, -4) leads the region for business environment, ranking 8th globally, thanks to low tax rates and an efficient legal system.
Sub-Saharan Africa
Sub-Saharan Africa is the lowest ranking travel and tourism region in this year's report, with all but three of the 36 countries studied performing lower than the global average. Mauritius (54, +1), is the highest-ranking country in the region, largely due to a good business environment and, by comparison to its peers, high health and hygiene and international openness scores. The country is followed by South Africa (61, -8) and Seychelles (62).
Yet, despite its lower rankings, Africa is expected to have the second highest growth rate over the next 10 years, potentially bolstering its attractiveness to international investments in travel and tourism. Moreover, the region has massive potential for nature-based tourism thanks to its relatively underdeveloped, but rich, natural resources.
Rwanda (107, -10) currently leads the region in safety and security, ranking 31st in this pillar,but has seen its ranking in this area slip 22 spots from the last travel and tourism report and the country fell 11 spots overall. Tanzania (95, -4) is another leading country in the region, ranking first in Sub-Saharan Africa for natural resources and 12th in this category globally.
When considered by sub-region, Southern Africa is the most competitive, especially outscoring the other sub-regions in tourist services infrastructure, prioritization of travel and tourism and price competitiveness. Eastern Africa comes second among the sub-regions and Western Africa comes third. However, the report also finds that Western Africa has seen the highest growth of travel and tourism competitiveness in the region.
Anticipating the tipping point
The burden of over-tourism is already being felt by many travel hotspots. Last May, workers at the Louvre Museum in Paris walked out saying that overcrowding was unmanageable and dangerous. Venice has announced plans to redirect cruise ships away from the city's central islands, following public discontent. In Spain, there is backlash from residents who feel their way of life is disrupted by high levels of tourism.
Many emerging markets have also begun to feel the strain. For example, Thailand had to recently close its famous Maya Bay cove after a rise in visitors caused extensive ecological damage.
These cases show that competitive travel economies might be approaching a 'tipping point' where rising tourism is not met with enough carrying capacity or sufficient management policies. The resulting potential loss of competitiveness puts nations at risk of becoming victims of their own success.
"Countries must look beyond their short-term gains from travel and tourism to ensure a positive future for their economies," said Lauren Uppink, Head of Aviation, Travel and Tourism at the World Economic Forum, "Travel and tourism can drive economies, but only if policy-makers ensure proper management of their tourism assets, which requires a holistic, multistakeholder approach."
Without appropriate investment in travel infrastructure and other travel resources, long term competitiveness may be undermined by bottlenecks. The Forum plans to continue research on over-tourism's effects on travel and tourism competitiveness with its 'Data for Destinations' project launching in 2020.
UNWTO Brings Tourism Sector Together to Plan for the Future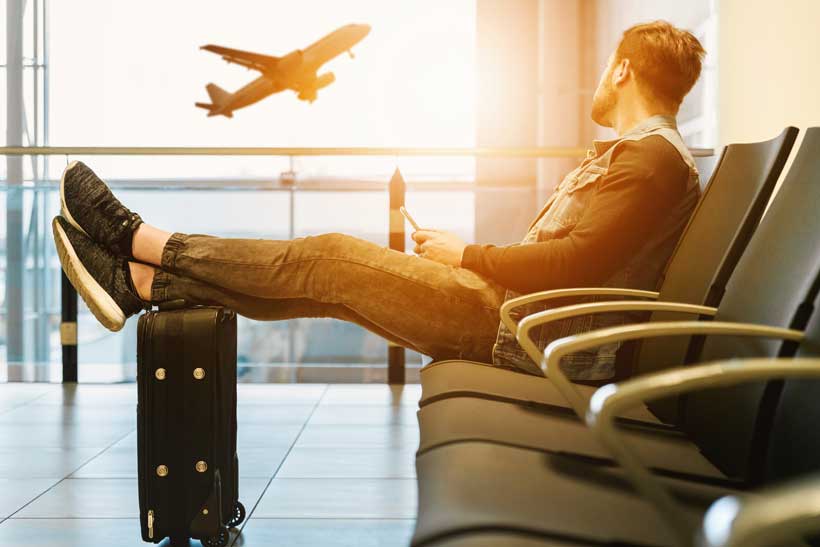 The World Tourism Organization (UNWTO) has once again brought leaders from across the sector together for high-level talks aimed at strengthening cooperation between the public and private sectors. The 42nd Plenary Session of the United Nations specialized agency's Affiliate Members focused both on immediate priorities for tourism's vital restart and on the longer-term task of ensuring the sector continues to be a key pillar of sustainable development.
The event provided a unique, high-level platform to allow Members to share their best practices and proposals for recovery. With the theme "Recovering Tourism. Rebuilding Trust. Reinforcing Partnerships," the Session echoed the wider priorities of UNWTO, above all restoring confidence in international travel and promoting collaboration at every level. Participants were encouraged to make use of the new Affiliate Members Virtual Corner, launched to coincide with the Plenary Session.
United behind the UNWTO Programme of Work
The Plenary Session focused on laying the foundations for UNWTO's Programme of Work for 2021. This roadmap includes continuing to make tourism a key pillar of the UN's 2030 Agenda for Sustainable Development and further enhancing sustainability and inclusivity across the whole of the sector. UNWTO's Affiliate Members, who include businesses, academia and civil society actors, will play an important role in the United Nations specialized agency's work in the challenging months ahead.
UNWTO Secretary-General Zurab Pololikashvili said: "The engaged participation of every part of our sector will be needed to restart tourism and drive recovery. From the start of this crisis, tourism has led the way in adapting to the new reality and putting public health concerns first. Now, tourism needs the support of governments and international organizations to grow back and grow back stronger and more resilient, benefitting many millions of people and businesses worldwide."
Making good on UNWTO's pledge to lead by example, this hybrid meeting again demonstrated that international travel is safe and that tourism is proactively adapting to the new post-COVID reality. In all, more than 200 delegates took part in the Plenary Session, either in-person or virtually, with the diversity of tourism on full display
Celebrating tourism at its best
Against the backdrop of Plenary Session, the UNWTO Affiliate Members Distinction Awards show how tourism is living up to its status as the ultimate people-first sector. The event celebrates those stakeholders who that best embodied the spirit of solidarity and determination that underlined the sector's response to the COVID-19 pandemic. IFEMA, was recognized for its response to the crisis, in particular for allowing its exhibition spaces to be repurposed for healthcare. At the same time, CNN was recognized for its inspirational communication campaigns, including its work bringing the UNWTO #TravelTomorrow campaign to a global audience of millions.
Other Affiliate Members recognized at the 2020 Awards include Chameleon Strategies for its work in Asia, and both Facility Concept and the Africa Tourism Partners Company for advancing UNWTO's work in Africa. The Xcaret Group was recognized for its work restarting attractions and theme parks, while IATA was commended for its work in support of the global air transport sector. Alongside these, CaixaBank was recognized for its support for tourism businesses of all sizes, with the Ayuntamiento de Madrid leading by example in fostering public-private partnerships for response and recovery.
The ceremony also highlights tourism's wider contribution and the role Affiliate Members are playing in advancing this. EGEDA was recognized for its work promoting the Sustainable Development Goals, the Seoul Tourism Organization, was commended for its work promoting tourism as a tool for peace and reconciliation, while the Royal Commission for Al Ula was singled out for its promotion of inclusive community development through tourism.
New International Code to Provide Greater Legal Protection for Tourists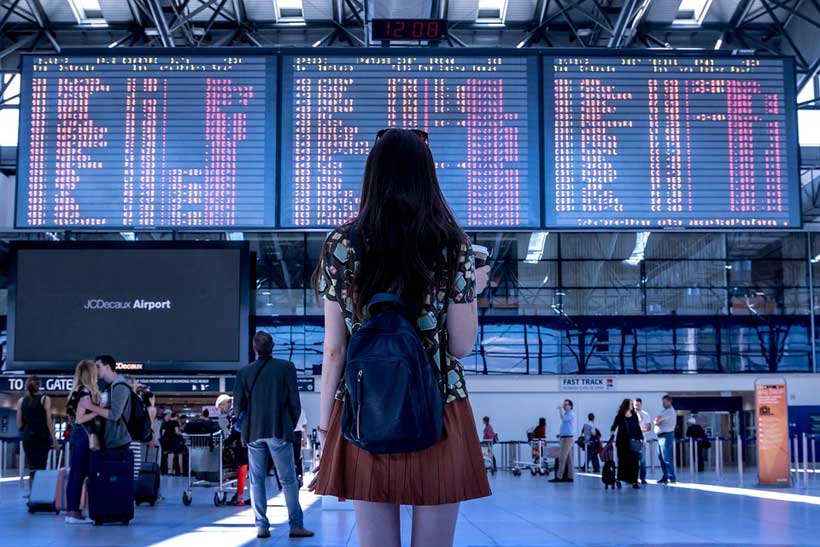 Tourists are to be given greater legal protection as consumers under new plans being advanced by the World Tourism Organization (UNWTO). With restoring confidence a key priority for the sector, the International Code for the Protection of Tourists advanced by UNWTO with the support of almost 100 Member States so far, will make the support available to tourists affected by emergency situations clearer and more consistent globally.
In its first meeting, the Committee for the Development of an International Code for the Protection of Tourists has featured the active participation of 92 UNWTO Member States. Together, they adopted a concrete plan of action to restore tourists' confidence through a common and harmonized framework. Within the next weeks, international organizations, the European Commission as well as private stakeholders will be called upon to join this unprecedented initiative to achieve a more fair and balanced share of responsibilities among all tourism stakeholders in the post COVID-19 world.
Helping tourists in trouble
Ahead of today's meeting, UNWTO published the Recommendations for the Assistance to International Tourists in Emergency Situations, laying the ground for the International Code for the Protection of Tourists.
These Recommendations are addressed at States and are designed to ensure that responsibility for tourists in emergency situations is shared fairly across the whole of the tourism value chain, including:
Preventing possible disruptions by drawing up contingency plans and coordination protocols and training tourism stakeholders to assist tourists in emergency situations
Providing real-time information for tourists
Addressing cross-border cooperation between governments and tourism service providers
Fostering close collaboration between governments and travel and accommodation providers
Addressing the effective repatriation of tourists.
UNWTO Secretary-General Zurab Pololikashvili said: "Uncertainty and a lack of trust in travel are among the biggest challenges we face as we work to restart tourism. An International Code for the Protection of Tourists will be a landmark step towards addressing this. Establishing a standard set of minimum consumer protection standards for tourists will help make people feel safer and more confident in international travel. And it will also ensure that the responsibility of managing the disruptions caused by this pandemic is shared fairly across the whole of our sector."
It is anticipated a progress report on the development of the International Code for the Protection of Tourists will be presented at the next UNWTO General Assembly (end of 2021 in Marrakech, Morocco) for approval by Member States.
ATREVIA to work with UNWTO to boost tourism in Africa
The Ubuntu: Africa Invites You To Live campaign, developed by ATREVIA, a global Communication and Strategic Positioning company, won the Inspiration Africa Branding Challenge  organized  by  the World Tourism Organization (UNWTO) in collaboration with CNN International.  Its proposal was selected from more than 200 entries received.
The international call invited agencies, creative firms and entrepreneurs to present an innovative and original brand strategy with the aim of positioning the diversity of Africa and its destinations in the minds of travellers in the post-COVID era. The challenge was to highlight the continent's strengths, thus fostering a positive image and enhancing the efforts of individual countries and organizations to boost the sustainable growth of the region with tourism as a driver of development.
"It is certainly very rewarding to have been chosen to take on a project as special as this. We are excited to be, in some way, ambassadors of such a spectacular region as Africa, with its infinite possibilities that often escape general knowledge. It's time to rediscover destinations and maximize the use of innovation and digital technology for a mission as important as revitalizing tourism. This approach has guided the work of a fantastic team that has shown, once again,  that by integrating talent and multi-disciplinary knowledge, it is possible to overcome  the  challenges of communication," said Núria Vilanova,  president  and founder of the consultancy. "At ATREVIA we feel proud and privileged to have the opportunity to contribute to the knowledge and development of such an important sector for the African continent."
"We need solutions that restore confidence in travel to ensure that the many benefits of tourism are widely enjoyed. Africa's potential for tourism is undeniable, as is the potential of tourism to drive inclusive development across the continent. If the restart of tourism is managed in a responsible and coordinated manner, harnessing the power of innovation, entrepreneurship and communication, this sector will be able to transform the lives of millions of people and help protect and preserve Africa's rich cultural and natural heritage and diversity," said UNWTO Secretary-General Zurab Pololikashvili.
Ubuntu: Africa Invites You To Live was createdthrough the development of a territorial brand methodology that aims to distil all the attributes of a continent as extensive and plural as Africa within a unified concept that is adaptable to different tourism products and different audiences. A 360-degree campaign will be centred on the notion of "Ubuntu", a traditional term describing people's loyalty and their relationships, and will include the creation of Africa's first emotion map: a digital innovation that helps measure the emotions and feelings generated by travellers visiting the continent. Through social listening and Big Data, comments on experiences are collected and positive feelings discovered in each country are extracted.