Over-Tourism Concern Looms as Policy, Resources and Infrastructure Stretched by Rapid Travel Growth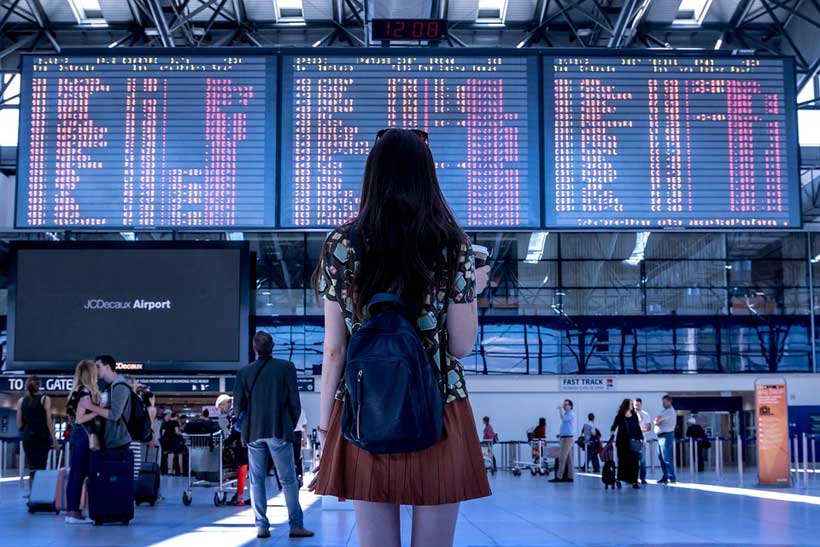 Today, the World Economic Forum releases its latest Travel and Tourism Competitiveness Report (TTCR), ranking 140 countries on their relative strengths in global tourism and travel.
Marking over a decade of travel and tourism benchmarking by the Forum, the 2019 index reveals the sector's resilience, but warns of an approaching 'tipping point', where factors such as less expensive travel and fewer tourist barriers increase demand to unsustainable levels. Given that international tourist arrivals surpassed 1.4 billion in 2018, beating predictions by two years, this tipping point may be approaching sooner than expected.
As travel and tourism growth continues to outpace predictions, travel hotspots will start to feel their infrastructure and services under pressure to meet demand. Furthermore, emerging travel markets will also feel over-tourism pressures as their institutions try to keep up.
The top 10 TTCR scoring countries account for over a third of international arrivals, showing a heavy concentration of travel today. The top 25% of countries account for over two-thirds of arrivals. This combination of concentration of tourist arrivals and rapid travel growth is putting a strain on travel hotspots, despite relatively high infrastructure and travel services scores.
Travel and tourism competitiveness in 2019
The report finds travel and tourism competitiveness to be growing around the world. This is important considering the industry contributed over 10% to world GDP and about the same to global employment in 2018, according to the World Travel and Tourism Council. This contribution is expected to rise by almost 50% in the next decade due to the expanding global middle class, particularly in Asia.
Among the top 10 countries, the UK was the only country to fall in the rankings. It now sits under the increasingly competitive United States at spot six, thanks to a decline in online searches for its natural and cultural resources and a weaker business environment. Aside from the UK-US switch, the top 10 remain the same as the 2017 ranking with Spain, France, and Germany in the lead.
"With travel barriers and travel costs declining, many countries have been significantly increasing their competitive position in global tourism," said Christoph Wolff, Head of Mobility at the World Economic Forum. "Countries can leverage this opportunity to generate economic and development returns, but they must address gaps in infrastructure and environmental protection to make sure these returns can be achieved over the long-term."
A link between overall economic versus travel and tourism competitiveness was also explored. The average score for more productive high-income countries was about 38% higher than the average score for low- to lower-middle-income countries. The report suggests that lower-income countries with similar levels of natural resources as higher-income countries can use their natural assets to drive broader economic development through direct investments and related policy vehicles in travel and tourism.
Representing 98% of global travel and tourism GDP, the 140 economies are ranked in four sub-indexes: enabling environment; travel and tourism policy and enabling conditions; infrastructure; and natural and cultural resources. Together, these four sub-indexes include a total of 14 pillars which are used to score a country's overall travel and tourism competitiveness.
Regional and country highlights
Asia-Pacific
Asia-Pacific, which is one of the fastest-growing travel and tourism regions in this year's ranking, continues to increase in importance for the global industry. Moreover, the region is the biggest source of global outbound tourist spending, with most of it going on intra-regional travel.
Japan (4, +0) remains Asia's most competitive travel and tourism economy, ranking 4th globally, recently witnessing a boom in international tourist arrivals and receipts (ranking 12th and 9th respectively). China (13, +2) is by far the largest travel and tourism economy in Asia-Pacific and 13th most competitive globally (up two spots). The Philippines (75, +4) has shown improvement, moving up four places to rank 75 globally.
Eastern Asia-Pacific is the most competitive sub-region and the second most competitive in the world for travel and tourism based on the TTCR. South-East Asia outscores the global average in overall competitiveness. South Asia is the only sub-region in Asia-Pacific to score below the global average for travel and tourism competitiveness, but also experienced the greatest percentage improvement in score.
The Americas
The Americas improved on competitiveness since the last edition of the report, coming in above the global average, largely due to strong natural and cultural resources and travel and tourism policy-enabling conditions. The United States (5, +1), Brazil (32, -5), Canada (9, +0) and Mexico (19, +3) make up the four highest scoring countries in the region and account for most of the region's tourism industry.
The United States (5, +1) is the top scorer in the Americas, moving up one place to rank fifth globally. The country's large economy and high competitiveness helps give the US the largest travel and tourism GDP in the world, accounting for over 20% of the global total. Driving this are high levels of natural and cultural resources, which also separate it from many other developed nations in the ranking. Despite these high marks, the country still ranks low in overall environmental sustainability (100) and price competitiveness (119).
Bolivia (90, +9) is the most improved country in the Americas, moving up nine places to rank 90th globally.
In particular, the country improved its price competitiveness (109th to 61st) by lowering ticket taxes and airport charges and upped its international openness (88th to 72nd) by reducing visa requirements. Brazil is South America's highest scoring country and its largest travel and tourism economy. The nation relies on its exceptional natural (2) and cultural (9) resources to attract visitors, especially given its less impressive performance in other areas of travel and tourism competitiveness.
Sub-regionally, North and Central America are more competitive than South America but also experienced less TTCR score growth. In contrast, all but three of South America's members states covered by this report improved their competitiveness since 2017.
Europe and Eurasia
Europe and Eurasia remain the most competitive when it comes to travel and tourism, with six of the top 10 scorers from the continent. More specifically, Western Europe remained the most competitive sub-region in the world, improving its already high score.
The United Kingdom (6, -1) was the only country in Western Europe to decline in competitiveness dropping one spot since its last ranking, due primarily to the improved competitiveness of the United States and also falling digital demand (online searches of tourism-related subjects), and a slight decline in the business environment.
Spain (1, +0) maintains top place. France (2, +0) also keeps its second place thanks to high cultural resources and business travel ranking. Germany (3, +0) is Western Europe's largest travel and tourism economy and the third most competitive in the world. Serbia (83, +12) saw the greatest rise in Europe, climbing 12 spots.
Middle East and North Africa
The Middle East and North Africa (MENA) region has improved since the last TTCR, with 12 of the 15 countries in the MENA region increasing their score from the last report. Despite progress, this region still falls below the global average largely due to lower natural and cultural resources and low international openness.
UAE (33, -4) remains the highest scoring country in the region, with its high ranking in ICT readiness and overall infrastructure boosting its score. Egypt (65, +9) is the region's most improved country, moving up nine places since the last ranking. Saudi Arabia (69, -6) has the largest travel and tourism GDP within the region, but its competitiveness is undermined by a lack of international openness.
Oman (58, +8) ranks 3rd globally for safety and security. Israel (57, +4) leads the region in health and hygiene and human resource and labour market. Meanwhile, Qatar (51, -4) leads the region for business environment, ranking 8th globally, thanks to low tax rates and an efficient legal system.
Sub-Saharan Africa
Sub-Saharan Africa is the lowest ranking travel and tourism region in this year's report, with all but three of the 36 countries studied performing lower than the global average. Mauritius (54, +1), is the highest-ranking country in the region, largely due to a good business environment and, by comparison to its peers, high health and hygiene and international openness scores. The country is followed by South Africa (61, -8) and Seychelles (62).
Yet, despite its lower rankings, Africa is expected to have the second highest growth rate over the next 10 years, potentially bolstering its attractiveness to international investments in travel and tourism. Moreover, the region has massive potential for nature-based tourism thanks to its relatively underdeveloped, but rich, natural resources.
Rwanda (107, -10) currently leads the region in safety and security, ranking 31st in this pillar,but has seen its ranking in this area slip 22 spots from the last travel and tourism report and the country fell 11 spots overall. Tanzania (95, -4) is another leading country in the region, ranking first in Sub-Saharan Africa for natural resources and 12th in this category globally.
When considered by sub-region, Southern Africa is the most competitive, especially outscoring the other sub-regions in tourist services infrastructure, prioritization of travel and tourism and price competitiveness. Eastern Africa comes second among the sub-regions and Western Africa comes third. However, the report also finds that Western Africa has seen the highest growth of travel and tourism competitiveness in the region.
Anticipating the tipping point
The burden of over-tourism is already being felt by many travel hotspots. Last May, workers at the Louvre Museum in Paris walked out saying that overcrowding was unmanageable and dangerous. Venice has announced plans to redirect cruise ships away from the city's central islands, following public discontent. In Spain, there is backlash from residents who feel their way of life is disrupted by high levels of tourism.
Many emerging markets have also begun to feel the strain. For example, Thailand had to recently close its famous Maya Bay cove after a rise in visitors caused extensive ecological damage.
These cases show that competitive travel economies might be approaching a 'tipping point' where rising tourism is not met with enough carrying capacity or sufficient management policies. The resulting potential loss of competitiveness puts nations at risk of becoming victims of their own success.
"Countries must look beyond their short-term gains from travel and tourism to ensure a positive future for their economies," said Lauren Uppink, Head of Aviation, Travel and Tourism at the World Economic Forum, "Travel and tourism can drive economies, but only if policy-makers ensure proper management of their tourism assets, which requires a holistic, multistakeholder approach."
Without appropriate investment in travel infrastructure and other travel resources, long term competitiveness may be undermined by bottlenecks. The Forum plans to continue research on over-tourism's effects on travel and tourism competitiveness with its 'Data for Destinations' project launching in 2020.
Promoting 'Brand Africa' to Realize the Continent's Tourism Potential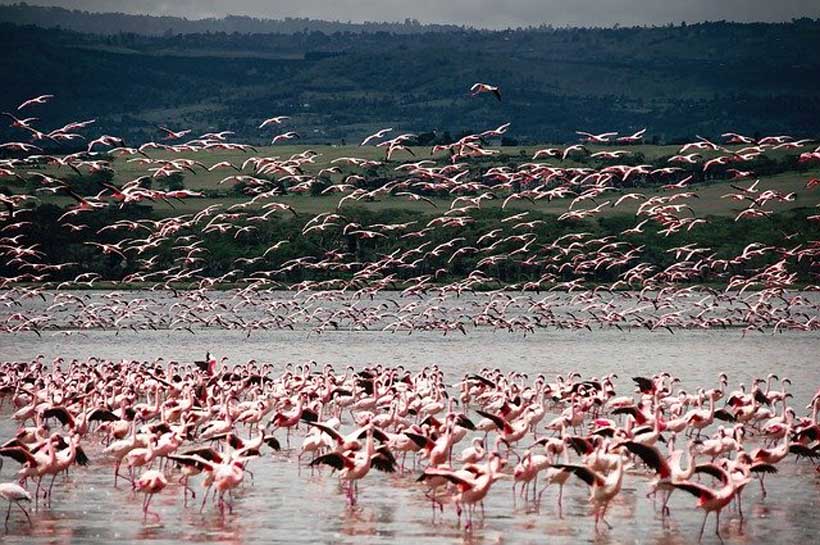 UNWTO's African Member States will work together to establish a new narrative for tourism across the continent. To better realize tourism's potential to drive recovery, UNWTO and its Members will also work with the African Union and the private sector to promote the continent to new global audiences through positive, people-centred storytelling and effective branding.
With tourism recognized as an essential pillar of sustainable and inclusive development for the continent, UNWTO welcomed high-level delegates to the first Regional Conference on Strengthening Brand Africa. The conference featured the participation of the political leadership of host country Namibia, alongside public and private sector leaders from across the continent.
UNWTO Secretary-General Zurab Pololikashvili welcomed the common determination to rethink as well as restart tourism. "African destinations must take the lead in celebrating and promoting the continent's vibrant culture, youthful energy and entrepreneur spirit, and its rich gastronomy", he said.
Windhoek Pledge puts people first
On the back of a series of workshops and a Ministerial Think Tank, UNWTO's African Member States unanimously endorsed the Windhoek Pledge on Advocating Brand Africa. Under the terms of the Windhoek Pledge, Members will engage both public and private sector stakeholders as well as local communities to build a new, inspiring narrative for tourism across the continent. They will identify positive, human-centred stories, and through strengthened partnerships with the media, showcase them to the world, reaching new and diverse tourism source markets.
Over the coming weeks, UNWTO will work with all signatories to create a common roadmap towards establishing Brand Africa. This will include establishing common values and goals and identifying funding needs and opportunities as well as providing branding toolkits for destinations, including guidelines and recommendations and training and capacity building in market intelligence, digital marketing and data management.
Bilateral meetings show support for tourism
Alongside the conference, UNWTO Secretary-General Zurab Pololikashvili, held high-level talks on the restart of tourism with President of Namibia Hage Geingob, as well as with the country's Deputy Prime Minister Netumbo Nandi-Ndaitwah and with the African Union Commissioner for Trade and Industry Albert Muchanga
New report on single-use plastic products aims to advance sustainability in travel and tourism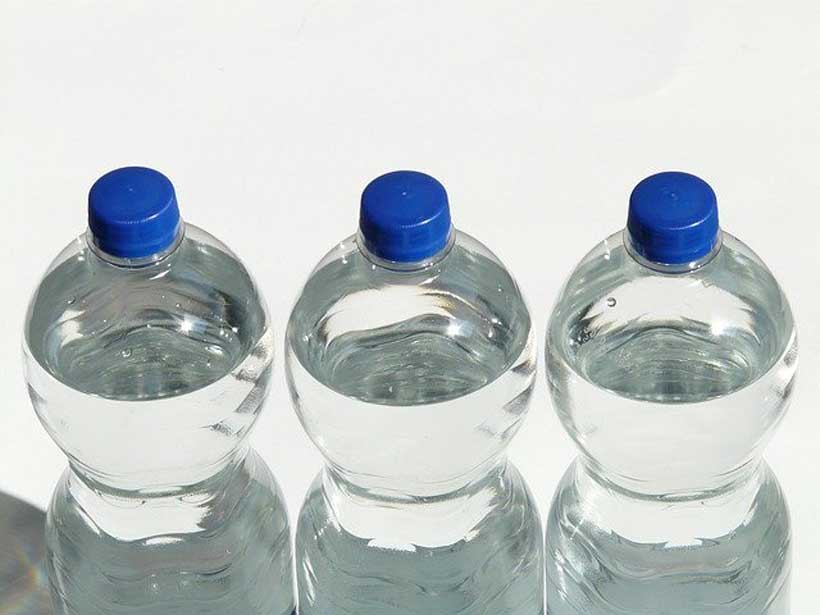 The World Travel & Tourism Council (WTTC) and the United Nations Environment Programme (UNEP), launch a major new report today, addressing the complex issue of single-use plastic products within Travel & Tourism.
'Rethinking Single-Use Plastic Products in Travel & Tourism' launches as countries around the world begin to reopen, and the Travel & Tourism sector starts to show signs of recovery from the COVID-19 pandemic which has been devastating.
The report is a first step to mapping single-use plastic products across the Travel & Tourism value chain, identifying hotspots for environmental leakages, and providing practical and strategic recommendations for businesses and policymakers.
It is intended to help stakeholders take collective steps towards coordinated actions and policies that drive a shift towards reduce and reuse models, in line with circularity principles, as well as current and future waste infrastructures.
The report's recommendations include redefining unnecessary single-use plastic products in the context of one's own business; giving contractual preference to suppliers of reusable products; proactively planning procedures that avoid a return to single-use plastic products in the event of disease outbreaks; supporting research and innovation in product design and service models that decrease the use of plastic items, and revising policies and quality standards with waste reduction, and circularity in mind.
Virginia Messina, Senior Vice President and Acting CEO, WTTC said: "WTTC is proud to release this important high-level report for the sector, focusing on sustainability and reducing waste from single-use plastic products in Travel & Tourism.
"The COVID-19 pandemic has accelerated the sustainability agenda with businesses and policymakers now putting an even stronger focus on it. As a growing priority, businesses are expected to continue to reduce single-use plastic products waste for the future and drive circularity to protect not only our people, but importantly, our planet.
"It is also becoming clear that consumers are making more conscious choices, and increasingly supporting businesses with sustainability front of mind."
Single-use plastic products can be a threat to the environment and human health and without deliberate effort across the sector, Travel & Tourism can and will contribute significantly to the issue.
The COVID-19 pandemic has had both negative and positive impacts on single-use plastics pollution.
The demand for single-use plastics items has increased with safety being a high concern among tourists and take-away services being on the rise. According to the Thailand Environment Institute, plastic waste has increased from 1,500 tons to a staggering 6,300 tons per day, owing to soaring home deliveries of food.
However, the pandemic has also catalysed consumer demand for green tourism experiences around the world, with a 2019 global study finding 82% of respondents are aware of plastic waste and are already taking practical actions to tackle pollution.
The report recognises that global solutions are required to address corporate concerns about the use of single-use plastic products. It aims to support informed decision making based on the potential impacts of trade-offs and of unintended burden shifting when considering the transition to sustainable alternatives.
Sheila Aggarwal-Khan, Director of the Economy Division, UNEP said:
"Travel & Tourism has a key role to play in addressing the triple planetary crises of climate change, biodiversity loss and pollution, as well as making circularity in the use of plastics a reality.
The advent of COVID-19 and consequent proliferation of single-use plastic products has added urgency to the crises. With this report, we hope to encourage stakeholders in this industry to come together to address this multifaceted challenge. Only by doing so, can we ensure meaningful and durable change."
With around 90 percent of ocean plastic derived from land-based sources and the annual damage of plastics to marine ecosystems amounting to US$13 billion per year, proactively addressing the challenge of plastics within the Travel & Tourism sector is key.
UNWTO and Greece to Collaborate on Maritime Tourism Research Centre
UNWTO is to collaborate with the Greek Ministry of Tourism in establishing a first research station dedicated to measuring the sustainable development of coastal and maritime tourism across the Mediterranean.
The new monitoring centre will be based at the University of the Aegean in Greece. From here, experts will capture and collate measurement data and analysis relating to the environmental, economic, and social impact of tourism.
UNWTO Secretary-General Zurab Pololikashvili said: "Coastal and Maritime tourism is one of the most important economic drivers within the Mediterranean basin. This new research centre can provide key data to guide the restart and future development of the sector, ensuring it fulfils its potential to provide opportunity for coastal communities and to protect and celebrate natural and cultural heritage."
The United Nations specialized agency and the Ministry of Tourism confirmed their collaboration on the initiative during the UNWTO High-Level Conference on Coastal and Maritime Tourism, held in Athens and co-hosted by Cruise Lines International Association (CLIA) and Celebrity Cruises.

The Tourism Minister of Greece Harry Theoharis said: "I express my immense gratitude for UNWTO's support in this endeavour. The Research Center will soon become a reference point for the study and protection of our coasts and seas."
Pierfrancesco Vago, Global Chairman of CLIA and Executive Chairman of MSC Cruises added: "CLIA is pleased to support the UNWTO research and monitoring centre on sustainability and coastal maritime tourism in the Mediterranean. As part of the cruise industry's commitment to responsible travel, we are pursuing carbon neutral cruising in Europe by 2050, and we work closely with cruise destinations and coastal communities to support economic growth in a sustainable manner.