"Conscious of his emptiness, a man tries to make a faith for himself in the political realm. In vain."-Karl Jaspers, "Reason and Anti-Reason in our Time" (1952)
Nowadays, in the midst of near-perpetual scandal, both Democrats and Republicans are variously criticized for failing to fix a beleaguered country. But America's core problems are not remediable in politics. By itself, no American government — no president, no congress, no promised barrage of "transformative" legislation, no purported investigations — can halt the corrosive withering of heart, body, mind and spirit that most deeply imperils these United States.
Indeed, no matter how well intentioned, informed, or generously bipartisan, no proposed rescue program can ever do more than tinker ineffectually at the outer margins of what really matters.
It is plausible, of course, to expect certain auspicious increments of progress from particular statutes and institutions, but nothing that could meaningfully drown out the lamentations of our lonely American "crowd." Driven almost single-mindedly by considerations of taxation, commerce, and consumption, our system of governance has managed to produce a sorely bitter amalgam of plutocracy and mob rule. Unsurprisingly, our hoped-for national rescue must now lie elsewhere, that is, suitably far beyond the always-secondary spheres of government, law and economics.
"The crowd," warned Danish philosopher Søren Kierkegaard, "is untruth." Within our current American crowd (Freud would have called it a "horde," Nietzsche a "herd," and Jung, a "mass"), loudly proclaimed differences remain essentially beside the point. This is because no purposeful national renewal, let alone a renewed "greatness," can ever originate from politics. Whether Democrat or Republican, Liberal or Conservative, political behavior is merely what the philosophers and the social scientists would both call a "reflection."
Unwittingly, perhaps, every society ultimately mirrors the sum total of its constituent human "souls." These individual souls, seeking some form or another of apt "redemption," can never be healed by any postures of shallow imitativeness, mass taste, or empty slogans. Before there is any genuine mending of America, there must first take place a proper transformation of its citizenry.
Our pertinent problems here are patently stark, but they are not unfathomable. In fact, it's not really all that complicated. Briefly put, we Americans timorously inhabit a society so numbingly craven and so openly false that even our visceral melancholy has become contrived.
There is no call here for prescriptions to be offered sotto voce. For societies huddling uneasily at the edges of history — and America is quintessentially just such a society — emptiness is not whispered or complicated. Always, it radiates in both directions, continuously, from individual to collective, and vice versa.
There is still more necessary detail. Wallowing in the dim twilight of a near-desperate conformance, we the people display infinite forbearance for surface thinking and demeaning amusements. With its so many misdirected resentments, our people still generally hide from the most basic and indispensable affirmations of personal intellect. Now, unambiguously, America actively cultivates a collective posture of anti-reason.
This is an unphilosophical spirit which knows nothing of any real importance, and — much more ominously — wants to know nothing of any significance.
In time, it becomes a profoundly lethal spirit.
Incontestably, it is today the principal animating ethos of American politics.
Who reads serious books these days? Let us be candid. Virtually none of our national leaders could answer "yes" to this question, and their acknowledged incapacity usually turns out to be a tangible political asset. In other words, most Americans generally loathe any hint or obligation of an intellectual life, and many prefer that their elected political representatives share openly in this conspicuous hatred.
There is more. Although many Americans remain seemingly content with still-latent hopes or expectations for personal wealth, even the richest among us may actually be deprived. To be sure, while grimly resigned to a dreary future of suffocating banalities and unsatisfying work, even the most "well-off" Americans may lurch thoughtlessly from one personal forfeiture to the next, convinced that erudition creates a needless burden, and that cultivated rancor offers a commendable substitute.
Ironically, certain basic truths in America remain entirely unhidden. Expressed as genre, the "life of the mind" in our distracted country has become a discernibly thin text, one best categorized under a heading of "fiction." Ralph Waldo Emerson's earlier advice that we Americans should seek "plain living and high thinking" has already been fully reversed, or "turned on its head." Unassailably, even our best universities are quickly becoming little more than expensive training schools, starkly (and sometimes proudly) bereft of any tangible "higher learning."
Significantly, the so-called "Trump University" was never an entirely unique or singularly egregious manipulation of traditional intellectual standards. Rather, its plainly grotesque model of "education" was presaged by some of our long-standing and more genuinely authentic universities. In fact, it is not uncommon today for even the most elite educational institutions to cheerfully exchange academic legitimacy for promises of cash on the barrelhead.
Despite increasingly widespread calls for "diversity," our national landscape is largely homogeneous on certain core matters of a deeper significance. Wherever one looks, we the people are no longer motivated by much of any enduring human value. Generally, for example, we don't look for equanimity or balance as a healing counterpoint to distressingly frenetic lives. Instead, we search constantly and vainly for expanding opportunities to buy into an unsatisfying life of narrow imitation, one dedicated to assorted empty pleasures and easily-available chemical diversions.
To wit, tens of millions of our more-or-less exhausted citizens now consume enough alcohol and drugs to suffocate any still-lingering wisdom and to drown out whole oceans of sacred poetry.
Still, not everything is obvious. There are some distinctly consequential intellectual nuances to our dilemma. Accordingly, it is possible for we the people to be lonely in the world, or lonely for the world. Somehow, however, our leveling mass culture has managed to produce both kinds of loneliness.
Looking ahead, before a more noble and generous America can be born from any such bifurcated loneliness, we will first have to learn to look diligently beneath the news.
For the moment, whatever is being decided in politics, we Americans will be carried forth not by any identifiable nobility of "high thinking and plain living," but instead by sorrowful eruptions of private fear and collective agitation. At times, we the people may wish to slow down a bit and smell the roses, but our increasingly battered and battering country will likely still impose upon us the hideously merciless rhythms of a grinding and unstoppable machine. Among other things, the expected end of all this breathless delirium could keep us from remembering who we once were, and, even more importantly, who we once might have become.
If politics can never save us, where then shall we turn? What, if anything, can be done to escape the pendulum of our own mad national clockwork? We routinely pay lip service to the high ideals of the Declaration and the Constitution, but almost no one truly cares about these musty old documents. Invoked only for effect or ostentation, the legal and philosophical foundations of the United States have already become the insignificant province of a tiny and grievously irrelevant minority.
It didn't always have to be this way. In fact, we Americans inhabit the one society that could have been different. Once, we possessed a commendably unique potential to nurture individuals to become more than just cogs in a compliant machine. Emerson, after all, had described us optimistically as a people guided by industry and "self-reliance."
Now, however, our true motivators lie more obviously in "fitting in," in anger, in greed, in fear, and in a perpetual trembling.
In spite of an insistently proud claim to "rugged individualism," we Americans are shaped most decisively by the mass. As visible manifestations, our fragmented and inelegant society positively bristles with annoying jingles, coarse hucksterism, infantile allusions, and telltale equivocations. Surely, we must soon inquire: Isn't there anything more to this noisy and suffocating country than an illiterate politics, raw commerce and hideously cheap entertainments?
"I celebrate myself, and sing myself," said the poet Walt Whitman, but today the American Self is under steady assault by a vast and rancorous mediocrity, and also by a literally epidemic gluttony.
In the end, credulity remains America's worst enemy. Our still willing inclination to believe that personal and societal redemption can somehow lie in politics describes a potentially fatal disorder. To be sure, many critical social and economic issues do need to be addressed further by our government, but so too must our deeper problems be solved at the "molecular" or exquisitely personal human level.
In the end, this is the only level of any real change and transformation, a level that is not a mere reflection.
Always, in such matters, history deserves a cherished pride of place. A threatened civilization too often compromises with its underlying afflictions. To restore us, as a nation, to long-term health and real potential, we the people must first learn to look usefully beyond a perpetually futile faith in politics.
It is only when such a gainful swerve of consciousness can become a fully irreversible gesture — only when we finally choose to acknowledge the critically vital correlations between individual human growth, intellectual examination and societal harmony — that we Americans can reasonably hope to mend an otherwise "empty" nation.
Author's note: This essay first appeared in The Daily Princetonian, Princeton University, where the author was educated. Republished under his permission.
Wendy Sherman's China visit takes a terrible for the US turn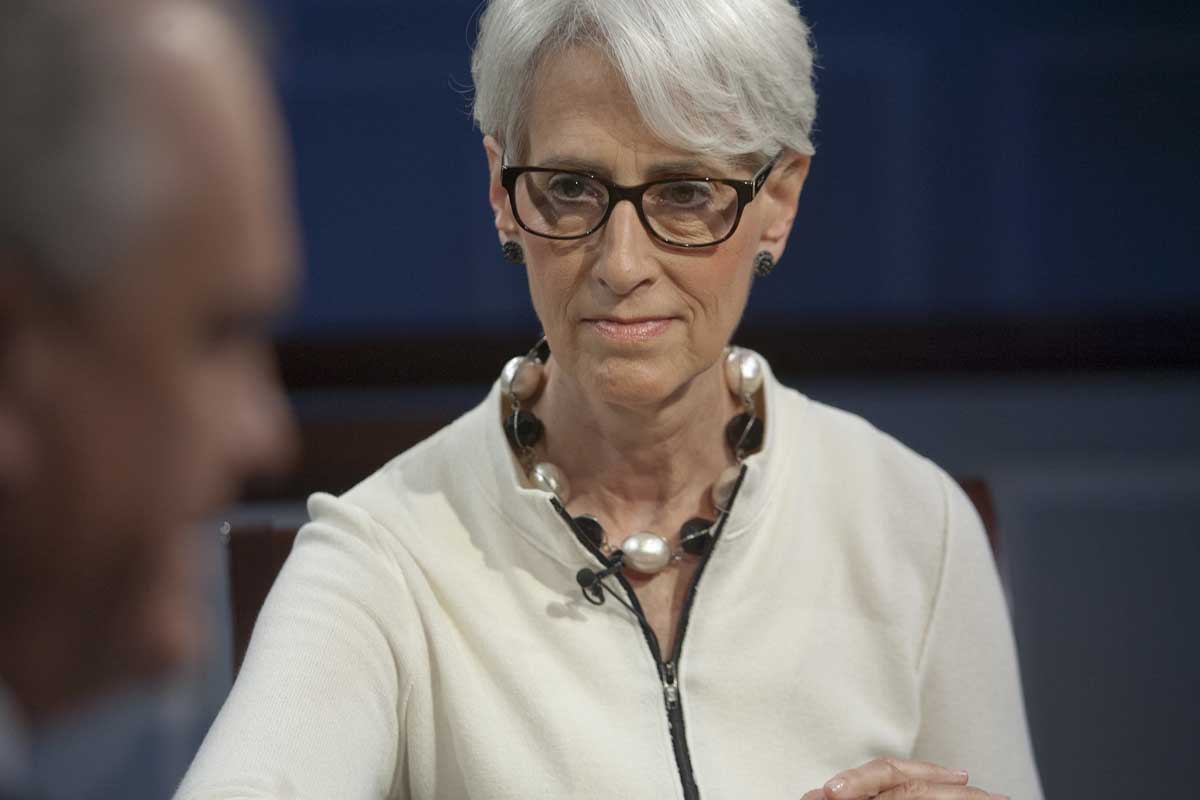 US Deputy Secretary of State, Wendy Sherman, had high hopes for the meeting in China. At first, the Chinese side did not agree to hold the meeting at all. The reaction had obvious reasons: Antony Blinken's fiasco in Alaska left the Chinese disrespected and visibly irritated. This is not why they travelled all the way.
So then the State Department had the idea of sending Wendy Sherman instead. The US government actually needs China more than China needs the US. Sherman was in China to actually prepare the ground for Biden and a meeting between the two presidents, expecting a red carpet roll for Biden as if it's still the 2000s — the time when it didn't matter how the US behaved. Things did not go as expected.
Instead of red carpet talk, Sherman heard Dua Lipa's "I got new rules".
That's right — the Chinese side outlined three bottom lines warning the US to respect its system, development and sovereignty and territorial integrity. In other words, China wants to be left alone.
The bottom lines were not phrased as red lines. This was not a military conflict warning. This was China's message that if any future dialogue was to take place, China needs to be left alone. China accused the US of creating an "imaginary enemy". I have written about it before — the US is looking for a new Cold War but it doesn't know how to start and the problem is that the other side actually holds all the cards.
That's why the US relies on good old militarism with an expansion into the Indo-Pacific, while aligning everyone against China but expecting the red carpet and wanting all else in the financial and economic domains to stay the same. The problem is that the US can no longer sell this because there are no buyers. Europeans also don't want to play along.
The headlines on the meeting in the US press are less flattering than usual. If the US is serious about China policy it has to be prepared to listen to much more of that in the future. And perhaps to, yes, sit down and be humble.
Why Jen Psaki is a well-masked Sean Spicer
When Sarah Huckabee Sanders showed up on the scene as White House Press Secretary, the reaction was that of relief. Finally — someone civil, normal, friendly. Jen Psaki's entry this year was something similar. People were ready for someone well-spoken, well-mannered, even friendly as a much welcome change from the string of liars, brutes or simply disoriented people that the Trump Administration seemed to be lining up the press and communications team with on a rolling basis. After all, if the face of the White House couldn't keep it together for at least five minutes in public, what did that say about the overall state of the White House behind the scenes?
But Psaki's style is not what the American media and public perceive it to be. Her style is almost undetectable to the general American public to the point that it could look friendly and honest to the untrained eye or ear. Diplomatic or international organization circles are perhaps better suited to catch what's behind the general mannerism. Jen Psaki is a well-masked Sean Spicer, but a Sean Spicer nevertheless. I actually think she will do much better than him in Dancing With The Stars. No, in fact, she will be fabulous at Dancing With The Stars once she gets replaced as White House Press Secretary.
So let's take a closer look. I think what remains undetected by the general American media is veiled aggression and can easily pass as friendliness. Psaki recently asked a reporter who was inquiring about the Covid statistics at the White House why the reporter needed that information because Psaki simply didn't have that. Behind the brisk tone was another undertone: the White House can't be questioned, we are off limits. But it is not and that's the point.
Earlier, right at the beginning in January, Psaki initially gave a pass to a member of her team when the Politico stunner reporter story broke out. The reporter was questioning conflict of interest matters, while the White House "stud" was convinced it was because he just didn't chose her, cursing her and threatening her. Psaki sent him on holidays. Nothing to see here folks, move along.
Psaki has a level of aggression that's above average, yet she comes across as one of the most measured and reasonable White House Press Secretaries of the decade. And that's under pressure. But being able to mask that level of deflection is actually not good for the media because the media wants answers. Style shouldn't (excuse the pun) trump answers. And being able to get away smoothly with it doesn't actually serve the public well. Like that time she just walked away like it's not a big deal. It's the style of "as long as I say thank you or excuse me politely anything goes". But it doesn't. And the American public will need answers to some questions very soon. Psaki won't be able to deliver that and it would be a shame to give her a pass just because of style.
I think it's time that we start seeing Psaki as a veiled Sean Spicer. And that Dancing with the Stars show — I hope that will still run despite Covid.
As Refugees Flee Central America, the Mexican Public Sours On Accepting Them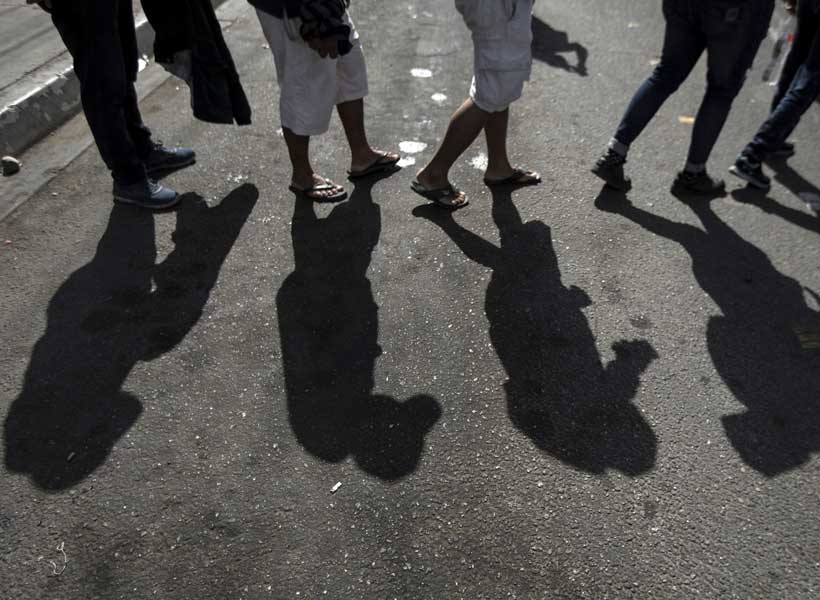 Authors: Isabel Eliassen, Alianna Casas, Timothy S. Rich*
In recent years, individuals from Central America's Northern Triangle (El Salvador, Guatemala, and Honduras) have been forced out of their home countries by extreme poverty and gang violence. While initial expectations were that the Lopez Obrador administration would be more welcoming to migrants, policies have slowly mirrored those of his predecessor, and do not seem to have deterred refugees. COVID-19 led to a decrease in refugees arriving in Mexico, and many shelters in Mexico closed or have limited capacity due to social distancing restrictions. Now that the COVID-19 situation has changed, arrivals could increase again to the levels seen in late 2018 or 2019, with overcrowded refugee centers lacking in medical care as potential grounds for serious COVID-19 outbreaks.
Mexico increasingly shares a similar view as the US on this migration issue, seeking ways to detain or deport migrants rather than supporting or protecting them. For instance, Mexico's National Immigration Institute has been conducting raids on freight trains to find and detain migrants. Public opinion likely shapes these policies. In the US, support for allowing migrants into the country appeared to increase slightly from 2018 to 2019, but no significant majority emerges. Meanwhile, Mexican public opinion increasingly exhibits anti-immigrant sentiments, declining considerably since 2018, with a 2019 Washington Post poll showing that 55% supported deporting Central Americans rather than providing temporary residence and a 2019 El Financiero poll finding 63% supportive of closing to border to curb migration.
New Data Shows the Mexican Public Unwelcoming
To gauge Mexican public opinion on refugees, we conducted an original web survey June 24-26 via Qualtrics, using quota sampling. We asked 625 respondents to evaluate the statement "Mexico should accept refugees fleeing from Central America" on a five-point Likert scale from strongly disagree to strongly agree. For visual clarity, we combined disagree and agree categories in the figure below.
Overall, a plurality (43.84%) opposed accepting refugees, with less than a third (30.08%) supportive. Broken down by party affiliation, we see similar results, with the largest opposition from the main conservative party PAN (52.90%) and lowest in the ruling party MORENA (41.58%). Broken down by gender, we find women slightly more supportive compared to men (32.60% vs. 27.04%), consistent with findings elsewhere and perhaps acknowledgment that women and children historically comprise a disproportionate amount of refugees. Regression analysis again finds PAN supporters to be less supportive than other respondents, although this distinction declines once controlling for gender, age, education and income, of which only age corresponded with a statistically significant decline in support. It is common for older individuals to oppose immigration due to generational changes in attitude, so this finding is not unexpected.
We also asked the question "On a 1-10 scale, with 1 being very negative and 10 very positive, how do you feel about the following countries?" Among countries listed were the sources of the Central American refugees, the three Northern Triangle countries. All three received similar average scores (Guatemala: 4.33, Honduras: 4.05, El Salvador: 4.01), higher than Venezuela (3.25), but lower than the two other countries rated (US: 7.71, China: 7.26) Yet, even after controlling for general views of the Central American countries, we find the public generally unsupportive of accepting refugees.
How Should Mexico Address the Refugee Crisis?
Towards the end of the Obama administration, aid and other efforts directed at resolving the push factors for migration in Central America, including decreasing violence and limiting corruption, appeared to have some success at reducing migration north. President Trump's policies largely did not improve the situation, and President Biden has begun to reverse those policies and re-implement measures successful under Obama.
As discussed in a meeting between the Lopez Obrador administration and US Vice President Kamala Harris, Mexico could adopt similar aid policies, and decreasing the flow of migrants may make the Mexican public respond more positively to accepting migrants. Lopez Obrador committed to increased economic cooperation with Central America days into his term, with pledges of aid as well, but these efforts remain underdeveloped. Threats to cut aid expedite deportations only risks worsening the refugee crisis, while doing little to improve public opinion.
Increasingly, the number of family units from Guatemala and Honduras seeking asylum in Mexico, or the United States, represents a mass exodus from Central America's Northern Triangle to flee insecurity. Combating issues such as extreme poverty and violence in Central American countries producing the mass exodus of refugees could alleviate the impact of the refugee crisis on Mexico. By alleviating the impact of the refugee crisis, refugees seeking asylum will be able to navigate immigration processes easier thus decreasing tension surrounding the influx of refugees.
Likewise, identifying the public's security and economic concerns surrounding refugees and crafting a response should reduce opposition. A spokesperson for Vice President Harris stated that border enforcement was on the agenda during meetings with the Lopez Obrador administration, but the Mexican foreign minister reportedly stated that border security was not to be addressed at the meeting. Other than deporting migrants at a higher rate than the US, Mexico also signed an agreement with the US in June pledging money to improve opportunities for work in the Northern Triangle. Nonetheless, questions about whether this agreement will bring meaningful change remain pertinent in the light of a worsening crisis.
Our survey research shows little public interest in accepting refugees. Public sentiment is unlikely to change unless the Lopez Obrador administration finds ways to both build sympathy for the plights of refugees and address public concerns about a refugee crisis with no perceived end in sight. For example, research in the US finds public support for refugees is often higher when the emphasis is on women and children, and the Lopez Obrador administration could attempt to frame the crisis as helping specifically these groups who historically comprise most refugees. Likewise, coordinating efforts with the US and other countries may help portray to the public that the burden of refugee resettlement is being equitably shared rather than disproportionately placed on Mexico.
Facing a complex situation affecting multiple governments requires coordinated efforts and considerable resources to reach a long-term solution. Until then, the Central American refugee crisis will continue and public backlash in Mexico likely increase.
Isabel Eliassen is a 2021 Honors graduate of Western Kentucky University. She triple majored in International Affairs, Chinese, and Linguistics.
Alianna Casas is an Honors Undergraduate Researcher at Western Kentucky University, majoring in Business Economics, Political Science, and a participant in the Joint Undergraduate/Master's Program in Applied Economics.
Timothy S. Rich is an Associate Professor of Political Science at Western Kentucky University and Director of the International Public Opinion Lab (IPOL). His research focuses on public opinion and electoral politics.
Funding for this survey was provided by the Mahurin Honors College at Western Kentucky University.