Reassessing Realities of a Multi-Polar World Order
Multi-polarity has become prominent feature in the day to day vocabulary of diplomats, statesmen and policymakers. Former United States (US) Secretary of State, Hillary Clinton at her state visit to New Zealand was one of the first to observe "a shifting balance of power to a more multi-polar world as opposed to the Cold War model of a bipolar world". The preceding United Nations (UN) Secretary-General, Ban Ki-moon stated at Stanford University in 2013 that we have begun to "move increasingly and irreversibly to a multi-polar world". Russian Foreign Minister, Sergei Lavrov, declared at the Russia-China Conference 2016 that "international relations have entered into a conceptually new historical stage that consists in the emergence of a multi-polar world order and reflects the strengthening of new centers of economic development and power".
These manifestations have since then revealed a general acceptance of the multi-polar notion as a concept that is unavoidable in the contemporary international dynamics. However, when it comes to the transitions and inevitability of the power structures, there is little agreement among the international states.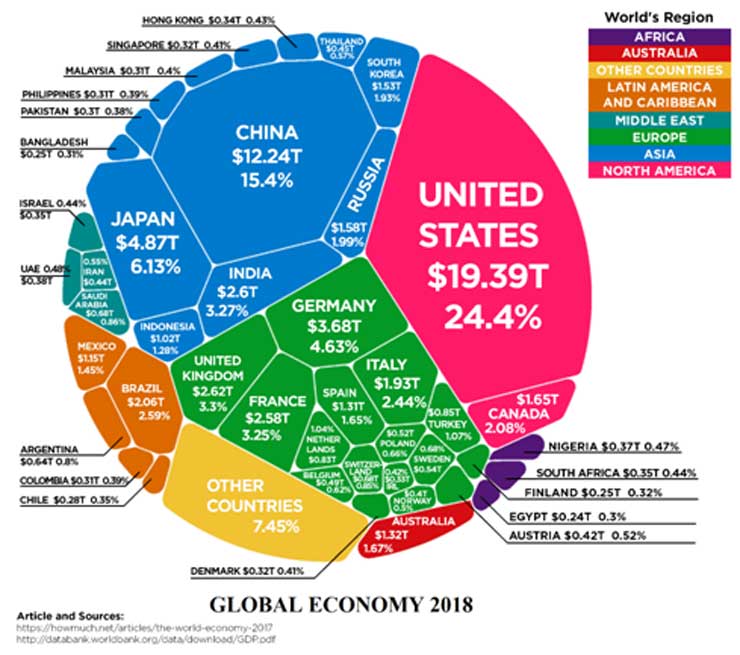 The former Secretary of State, choice of words "more multi-polar world" reflected a reluctance to acknowledge the complete disappearance of unipolarity. A much stronger resistance to forego unipolarity remains embedded in the Trump administration vision to "make America great again". Lavrovhas declared that "unipolar world order as untenable" in current climax of power politics. Nevertheless, pundits such as Robert Kaplan continue to question, whether there is an overlap of unipolar and multi-polar world realities; where US continues to retain the supremacy in military realm of affairs and is anticipated to remain so for a considerable future time, whereby China leads in the economic realm. Additionally nations in the former Third World are acquiring status as rising powers, notably India who have over the years with smart diplomacy have acquired global outreach to shape international agenda.
Lessons from History
The Westphalian system originating in 1648 has organized global politics on the basis of sovereign states and their relations for over three and a half centuries, despite successive world orders and configurations of power. The changes brought in by various international developments although bringing changes to power distribution, did not have an impact on the essence of Westphalian ideals. The advent of nuclear weapons in the 20th century, did however set stage for mutually assured destruction (MAD) which dissuades nuclear weapon states from wars. It is the reason that historians and strategist provide for the demise of Cold War hostilities, from bipolarity to unipolarity, brought in by rather peaceful means and did not involve hegemonic wars as documented in preceding times.
Several occasions in history, add to the useful insights for a modern world in transition. Two centuries ago, a unipolar order came to a conclusion, giving rise to a multi-polar system with the defeat of Napoleon by the combined strength of Russia, Britain, Austria and Prussia. The Congress of Vienna, provided for a reorganization of European geopolitical frontiers diplomatically that brought relative stability in the continent for coming decades. The Concert of Europe, as it was known, was the precursor to the high-level conferences to which world leaders and diplomats are accustomed to this day. The Holy Alliance, which nevertheless was repressive and conservative in methods is considered by western historians as pioneer for preserving peace.
France defeated in battlefield, several times in post-Napoleon was not subjected to a humiliating treatment by the victors. This was due to the fact that the objective of the other European powers was to thwart a return to unipolarity. It was the exclusion of the Ottoman Empire from the negotiating table that sowed the seeds for the Crimean War, a prelude to the First World War of 1914. Multi-polarity for most part of the history has been reactionary rather than progressive, and hegemonic rather than democratic. In Europe, cooperation was provided to further silence and repress the dissent contributing towards nationalist uprisings. The Versailles Treaty, in the aftermath of First World War was notoriously less efficacious than the Vienna settlement in advancing stability, the most obvious reason being the punitive treatment accorded to a defeated Germany. In stark contrast, lessons to some extent were learnt and the agreements emanating from World War II, were a new example of magnanimity towards the defeated, a wise and pragmatic step. The Charter of UN, limited the use of force and required self-restraint on the part of the victorious powers. It was a commendable step in international relations, at least in theory if not in practice, as has been demonstrated over the years.
21st Century Realities
A number of characteristics in the 21st century that were absent from previous transitions provide for a number of unique opportunities and challenges. The increasing global interconnectedness among states and societies via trade, investment, and media strengthens the interdependence nature of relation providing an impetus for peaceful transition. On the other side, this increase in connectivity may be exploited by warring state and non-state actors for their destabilizing agendas. Among the most notable unifying elements is the challenge posed by global warming and climate change. For the first time in human history, community of nations are forced to confront the stark reality that redemption requires cooperation. It affects countries large and small independently of their level of development. Similarly, is the global drug problem that also comes under the paradigm of "common and shared responsibility". The appearance on the world stage of numerous non-governmental organizations promoting causes from disarmament and non-proliferation to free trade represent an evolution of history that cannot be overlooked. Differently from the 19th century's euro-centric multipolar experiment, a 21st century multipolar world order will be universal in scope.
Conclusion
The most original feature of the new configuration of power in the 21st century, is the fact that a non-Western power will assume after the many centuries, the leading position at helm of world economy. China's economic growth is anticipated to translate into increased diplomatic influence and power. A resurgent Russia is also expected to wield considerable military might. European Union in the wake of Brexit, to survive needs a renewed sense of cohesion with Germany and France taking the lead role.
In the scholarly literature, there is no consensus on whether multi-polarity is unstable than bipolarity or unipolarity, as is popularly believed. Kenneth Waltz strongly was in favor of "bipolar order as stable". On the other side, Karl Deutsch and David Singer saw multi-polarity as guaranteeing a greater degree of stability in an article published in 1964, "Multipolar Systems and International Stability". Simon Reich and Richard Ned Lebow in "Goodbye Hegemony" (2014), question the belief whether a global system without a hegemon would be unstable and more war prone.
Nuclear Weapons and Coercive Diplomacy- Book Review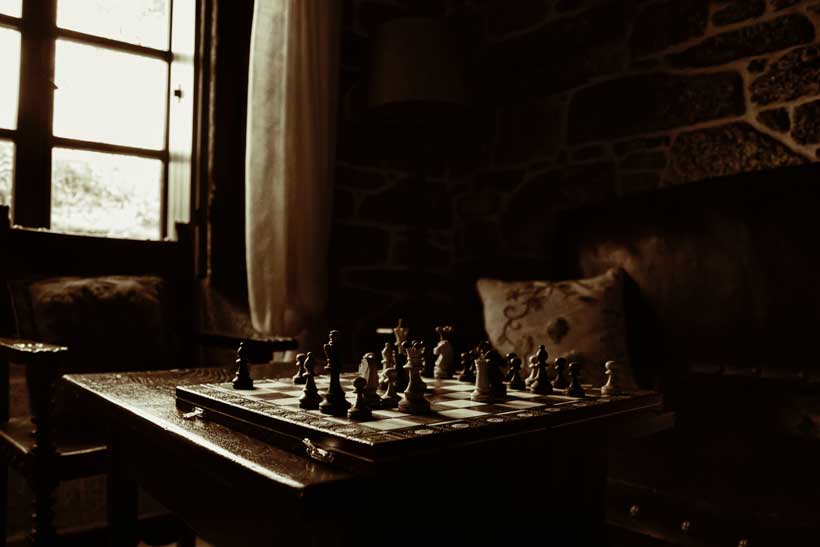 In Nuclear Weapons and Coercive Diplomacy, Todd S. Sechser and Matthew Fuhrmann create both a thorough qualitative and meticulous quantitative analytical study on the practicality and effectiveness of using nuclear weapons for coercive diplomacy. Sechser and Fuhrmann believe that there exists a growing consensus between nuclear scholars, or, as the authors have dubbed them, members of the Nuclear Coercionist school, who are under the impression that "countries armed with large nuclear arsenals can bully other states into submission by raising the prospect of large nuclear punishment." However, Sechser and Fuhrmann, self-proclaimed members of the Nuclear Scepticism school, advance the hypothesis that nuclear-armed states are in fact not better at coercion than their non-nuclear counterparts. They argue that in the vast majority of cases conventional weapons have sufficient capabilities, that the political and economic costs of deploying nuclear weapons are incredibly severe, and that the stakes are rarely high enough to justify nuclear weapons. Thus, the threat of deploying nuclear weapons simply becomes not credible. To test this hypothesis the authors break it down into manageable subproblems by asking more specific questions such as, but not limited to, "do nuclear weapons make coercive threats more effective?" "Do nuclear arsenals give states advantage in wringing territorial concessions?""Do nuclear arsenals influence military escalation?"and finally, "are nuclear states more engaged in nuclear risk taking during crises than their non-nuclear counterparts?". To address these sub-hypotheses the authors use a two-pronged approach by conducting "statistical analysis to identify broad trends in nuclear coercion" and by discussing "history's most serious coercive nuclear crises".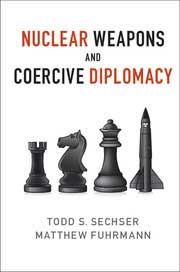 The strengths of the book lie in its historical unprecedentedness, its rigorous analytical approach, and its transparency. First, it is historically unprecedented because there had yet to be a book that discusses the issue of nuclear coercion at its core and in such depth. Nuclear diplomacy theory is mainly focused on the deterrence aspect and its coercive potential is not as thoroughly debated. There have been prominent nuclear authors, such as Robert Pape and Thomas Schelling, that have written on the utility of nuclear coercion. But this book is the first work that relies on large data sets and a large amount of qualitative case studies, rather than in-depth research of merely a handful nuclear crises case studies, to make cohesive arguments. Consequently, the book is a solid addition to nuclear coercion theory.
Second, debates regarding geopolitical topics often revolve around intellectuals using case studies to refute or corroborate existing theories, rather than letting the (large amounts of) data decide and create theories, rules, or observations out of the emerging trends. Sechser and Fuhrmann don't take such an approach, and using different datasets create a dispassionate, empirically grounded argument to test their hypothesis, which is retrospectively strengthened by qualitative case studies. The studies used, such as the Militarized Compellent Threats dataset, are exhaustive and carefully picked so that the multivariate regressions are statistically sound and provide grounds to draw solid conclusions from.
Third, the strongest quality of the book is the complete transparency the authors demonstrate throughout their thought and decision-making processes. For example, in the chapter Roadmap for Part II Sechser and Fuhrmann give a very comprehensive set of arguments against and in favor of statistical analysis so that the reader can evaluate for themselves whether they think such an analysis is a useful tool to tackle the hypothesis. Later, the authors provide their own thought process and arguments as to why they have chosen to use this type of analysis despite the existing counterarguments against such a method. This transparency of showing the reader the authors' thought processes is incredibly consistent throughout the book and is used in every single chapter to explain the choices Sechser and Fuhrmann make. This is an extremely honest and clever way of supporting their claims without imposing themselves onto the reader because it leaves room for the reader to be critical with the authors' methodology since they fully understand the academic choices made and the thought processes behind these choices. To illustrate this point further, in the chapter Roadmap for Part III, the authors explain how the qualitative side of the book, namely chapters 5 and 6, addresses the quantitative side's deficiencies. The quantitative chapters of the book show that nuclear powers are indeed not more effective at coercive diplomacy compared to non-nuclear states. Chapters 5 and 6 add to the quantitative analysis by explaining that the weak performance of nuclear states in coercive diplomacy has to do with either the nuclear skepticism theory or possible exogenous factors; and qualitative analysis can test for this. Furthermore, the case studies in these chapters can explain the outliers from the quantitative models, thus giving a more salient conclusion. As the authors explain, some nuclear crises are given more importance than others by academics and this way the authors can test how nuclear skepticism theory fares in these cases.
Aside from its plentiful merits, the book has several weaknesses: it focuses solely on past and present geopolitical realities as opposed to thinking about potential future crises, its nuclear brinkmanship argument is weak, and the book is sometimes guilty of confusing correlation with causation. The book builds its case on past and present geopolitical realities that nuclear weapons are rarely a probable solution for the coercer because the resolve of the coercing actors is never high enough. This is the case because coercion usually revolves around a policy change or territorial dispute, often something the coercer can still live without. Hence, nuclear coercion does not work. However, the book does not address possible future scenarios that can seriously impact the stakes for the coercer. For example, vital primary resources could make nuclear coercion a possible effective form of diplomacy. Imagine a future scenario where China, after constructing a string of dams, has exclusive control over the Tibetan Plateau, "the source of the largest collection of international rivers, including the Mekong, the Brahmaputra, the Yangtse and the Yellow river." India, likely already to become water scarce in the near future, is dependent on much of the water from the Himalayas who's rivers are the tool to allocate water among its citizens. In the event of a conflict between the two nations, and China severely slowing down the stream of these rivers, India's people will be suffering extreme water shortages. The need for water, the most important resource for sustaining human life, could make way for very credible nuclear coercion in the future. Such a reality seems more plausible with climate change causing increased droughts and water scarcity issues. The authors are limited by their reliance on precedent and fail to conceive of future situations that could lead nations to employing strategies of nuclear coercion.
Second, the authors argue that nuclear brinkmanship does not work because there are examples of leaders, namely Nixon and Khrushchev, following "the brinkmanship script" without achieving their goals. The leaders' policies of nuclear signalling were never picked up by their adversarial counterparts rendering the nuclear brinkmanship ineffective, according to Sechser and Fuhrmann. The writers' prime example of this is Khrushchev moving nuclear missiles north of Berlin during the 1958-1958 Berlin Crisis. They explain that Khrushchev moved the missiles covertly and failed to alert his American counterpart resulting in no reactions from the United States and hence a failed attempt at nuclear brinkmanship. This is a weak argument at best, because it does not undermine the theory of nuclear brinkmanship, instead it explains that signalling is difficult. Although the latter is indeed true, as the authors have shown in several examples in the book, it does not equate to nuclear brinkmanship not being feasible. Furthermore, the fog of war regarding troop movements, resource extraction, and infrastructure building is decreasing because of expanding and improving surveillance technology and exponentially new available signal intelligence. Consequently, nuclear signalling will become much easier over time and can make nuclear brinkmanship a much more viable policy strategy.
Third, as social science is an amazingly complex interwoven set of variables giving altering sets of outcomes, it is incredibly difficult to establish causation between variables and effects. The book tries to do this but either leaves out or glosses over certain key aspects of international relations and nuclear diplomacy, which should have been addressed. For example, the authors show that nuclear states are not more successful, on average, in making compellent threats than their non-nuclear counterparts and use this to strengthen their argument. However, the quality of cases is not taken into account. Nuclear states could gain much more favorable outcomes during regular diplomacy because of their nuclear arsenal, which would mean more of their core interests are accounted for. As a result, nuclear states might throw their weight around for interests that are either harder to obtain or less important. This is not reflected in the data and shows how quantitative analysis in social sciences can be misleading.
Overall, the book makes some strong arguments against the effectiveness of nuclear coercion and brings up hard-hitting questions for staunch nuclear coercionists. The combination of quantitative and qualitative analyses complement each other well and build a strong case for nuclear skepticism. However, when looking below the surface the authors can't seem to refute the underlying logic of nuclear coercion and remain stuck in explaining the ineffectiveness of nuclear coercion in specific situational contexts. The research, scope, and nicheness of the book make it an attribution to nuclear diplomacy theory but its, at times, feeble logic does not make it a future mainstay.
Bibliography
Sechser and Fuhrmann, Nuclear Weapons and Coercive Diplomacy.
Snyder, "Water In Crisis – Spotlight India."
Vidal, "China and India 'water Grab' Dams Put Ecology of Himalayas in Danger."
A book on Nepal's diplomatic story of co-existence
Recent diplomatic friction between Nepal and India over the new Nepali map including India-controlled territories of Lipulekh, Kalapani and Limpiyadhura encouraged me to go though some Indian perspectives on the Nepal's diplomacy.
For this, I revisited the book titled 'FOREIGN POLICY OF NEPAL' authored by Indian professor SD Muni. This PHD-thesis-cum-book published in 1973 gives some insights on Nepal's diplomatic developments as an oldest sovereign country in the South Asia.
However, this book has some visible bias towards Nepal. For example, it ranks Nepal not as a diplomatic 'power' but only as a 'mini power'. The author has given instances of Nepal's military assistance proving instrumental to quell mutinies both in times of British India in 1857 and independent India in 1948. Nevertheless, he does not want to term Nepal as a diplomatic 'power' even in this era of peaceful diplomacy with soft powers. Still, in the chapter called 'conclusion', he concludes, 'Nepal's geographical location between India and China was also an asset since it placed the kingdom in a strategic position.'
Having read Nepal's foreign policy perspective from an Indian angle of professor Muni, I came across the book titled 'India meets China in Nepal'. Written by Girilal Jain, the editor of India's top English daily The Times of India from 1978-1988, I got this book by the daughter of the author, Sandhya Jain. Jain, also a noted historian of India, generously mailed me the original PDF of this book.
Girilal Jain had close rapports with influential figures of Nepal including the then Prime Minister Tanka Prashad Acharya when he started working on this book from 1956-1957. He said he started working on this volume just after Nepal signed treaties on Tibet and economic assistance with northern neighbor China to which 'many Indians were alarmed by this shift in Nepal's foreign policy in favor of communist China."
Jain has written this book with factual logics and interpretation of Nepali narration. Together with background and important treaties of Nepal and China, Nepal and India, this books includes chapters like ' end of Rana rule', 'experiment of democracy', 'the crisis deepens', 'first general elections', 'Indo-Nepalese relations', 'consequences of Tibet'.
In all of these chapters, Jain gives crystal clear facts of Nepal's political, diplomatic and democratic practices. He has not diluted these facts with his unproven individual interpretations like most of the contemporary Indian journalists and intellectuals do.
The most important and must-read chapter is 'Nepalese version of co-existence.' Unlike, Indian state establishment and its sympathizers, Jain has not provoked Nepal's diplomatic and economic engagements with northern neighbor China. He has made close observation of the premierships of Tanka Prashad Acharya and Dr. K.I. Singh. Acharya, Jian writes, was accused of being pro-China. On the other hand, Acharya's successor Singh was vocally pro-India.
Singh even officially stood behind India in Kashmir conflict on 3 August 1957 saying, "we shall support India on the issue over the Kashmir issue. There is no doubt about it. Kashmir was and is a part of India and the people of Kashmir desire live with the Indian union."
This vocal pro-Indian stand of Nepal on the Kashmir issue is first and last. Sigh could not prolong his stay at Singhadurbar more than 110 days owing to this pro-India stand by diplomatically neutral Nepal. King Mahendra sacked him.
The author also pictures the then power games played by the then two opposing superpowers- USA and USSR. He justified this narration by saying, "Soviet Government has also entered the race for winning over Nepal to its side. The Soviet Embassy has already been set up in Kathmandu; the American Embassy has already been opened because the US cannot allow itself to be beaten by Russian in this competition for influence in Nepal. Thus, Nepal has been drawn into the vertex of the cold war."
This book gives every detailing of Nepal's diplomatic dealing with its giant neighbor India and China ,to which it shares long borders of around 1800 and 1414 kilometer respectively, along with its neutrality towards the global diplomatic power plays exercised by the then world superpowers of US and USSR.
Despite being a well-versed book, the author, however, has made some wrong prediction and interpretation on Nepal's communist parties. "Should the strength of the Communist Party of grow in India, particularly in the bordering states of West Bengal, Bihar and U.P., Nepal will feel its impacts," argues the author, "If communism is finally routed in India, its fate will be sealed in Nepal as well."
At a time when the 34-year-old communist-run state state of West Bengal has been ousted in bordering India, Nepal has seen the most powerful communist government in Nepali history with close to two-thirds of seats in the parliament and six out of seven state governments, author's narration has come untrue.
Many global political pundits are picturing a new version of cold war between China and USA in the post-pandemic world. The ongoing border tensions between immediate neighbors of India and China are also at play. At this critical juncture, Nepal needs to stay stronger on its neutrality more than ever. The book 'India meets China in Nepal' published in 1959 can be a brief reminder of Nepal's deeds towards this end.
The theatrics before the Quad Meeting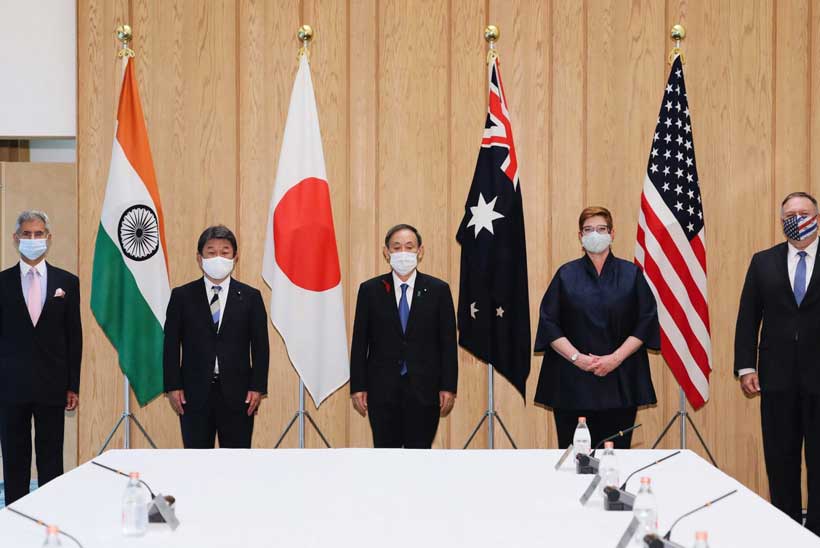 Authors: Mozammil Ahmad and Sruthi V S*
According to a Hindustan Times report, an anonymous senior US state department official has dismissed the talk for formalizing the Quad ahead of the ministerial Quad meeting to be held in Tokyo on 6th October.
The Quad or the Quadrilateral Security Dialogue is the informal forum between the US, Japan, Australia and India. Its origin goes back to the 2004 Boxing Day Tsunami. The adjunct grouping of US, India, Japan and Australia as the 'Tsunami Core Group' was formed to respond to tsunami. The concept of a "Quadrilateral Initiative" as a strategic alliance was first proposed as a dialogue in 2007. It was proposed by the then Japanese Prime Minister Shinzo to form a multilateral dialogue with Japan, the United States and Australia but it fell in 2008. Then, in 2017, the quad was revived and it began convening on a semi-regular basis.
US and the Quad
The US interest in Quad began when it found itself in a strategic competition with China. The US has been rethinking its stance against China before the coronavirus outbreak. The 2017 National Security Strategy of the Trump administration asserted that China seeks to challenge America's power and influence. Meanwhile the 2018 National Defence Strategy termed Beijing as the "strategic competitor." China expanded its international influence through its economy and the BRI to challenge the existing world order. However, during the pandemic, the US-China tensions have accelerated. This led the US to explore alliances in the Indo-Pacific region.
The first instance of US interest in the Quad began in March 2020 when the US initiated a weekly online meeting between Deputy Secretary of State Stephen Beigun and his counterparts in India, Japan, Australia, Vietnam, South Korea, and New Zealand to discuss and exchange views on how to deal with the pandemic. This initiative of the US is more than just exchange views, it also became a coalition of countries with similar views on China. The core countries of the Quad – India, Japan, Australia, are facing their respective security challenges posed by China forming a "Quad Plus".
Therefore, the upcoming ministerial Quad meeting holds strategic importance for the US to form a counter to China's posture under President Xi Jinping.
Then why is the US not eager to formalize the Quad?
In international relations, there is no selflessness. Every move must extract all possible gains. I propose the consideration of the following three factors for the recent US stance-
US Economy
The US economy has plunged 31.4% for the April-June quarter. Economists expect the US GDP to fall even more, making it the first time it has decreased since the financial crisis of 2008. Gregory Daco, the chief US economist at Oxford Economics has said, "With economic momentum cooling, fiscal stimulus expiring, flu season approaching and election uncertainty rising, the main question is how strong the labor market will be going into the fourth quarter." The economic condition of the US is not such to fully commit and invest in a multilateral alliance.
US Presidential Election
The October 6 meeting is being held when the US Presidential election is only a month away. There is an ongoing aggressive campaign battle between Donald Trump and Joe Biden for the Presidential election. Both Democrats and Republicans are wooing American-Indian community towards their side. While Democrats project Kamala Harris as a multiracial VP candidate, the Republicans are highlighting Trump-Modi friendship to consolidate support for their respective parties.
The Hindustan Times report mentions that "human rights organisation Amnesty International's decision to shut down its India operations had "received attention at the highest levels" of the Trump administration and it was being followed "very, very closely" by members of US congress."
This is not yet an official statement of the US State Department. With the reportage in the Indian English media and clear indication towards a domestic event of India, it could be seen as a pressure tactic on the Indian government. With the Trump campaign's reliance on friendship with Modi, this could be a subtle way of asking the Modi government to appreciate the friendship. Hence, increasing Trump's appeal to the American-Indian community.
This is also a typical strategic way to use the soft power of media to influence diplomacy. Maybe U.S wished to propose a few trade deals favourable for them and reports of lack of keenness of U.S to formalize quad may influence other countries to agree to the demands of U.S and appease it.
Commitment Issues
At a U.S-India Strategic Partnership Forum in August, when asked about the attempts to formalize the Quad Plus, the US Deputy Secretary of State Stephen Biegun remarked that "so as long as we keep the purpose right and as long as we keep the ambitions checked to start with a very strong set of members, I think it's worth exploring an (inaudible) like that, although it only will happen if the other countries are as committed as the United States."
The new Japanese Prime Minister Yoshihide Suge spoke to his Chinese counterpart Xi Jinping last week where both the leaders agreed to hold summits and other high-level meetings to cooperate in bilateral, regional and international issues. The goodwill conversation is considered as the improvement for China-Japan relations.
The US could be questioning the commitment of the fellow members of the Quad, and refraining from formalizing it. The recent statement has also mentioned that, "America wanted to strengthen existing regional architectures, not create new ones."
The Quad plus meeting held on 6th October reflected a continuation of their past style of cooperation. The four ministers agreed to convene regular meetings with the next meeting scheduled for next year. For now, the Quad is considered symbolic, though the US Secretary of State Mike Pompeo made remarks to potentially institutionalize Quad. However, much is happening in the world, with the global pandemic, economic slowdown faced by many countries and the US Presidential election, to suggest the future course of the Quad.
*Sruthi V S– Sruthi is a Consultant with Qrius (formerly The Indian Economist). She has previously taught as Assistant Professor in Journalism and Mass Communication at the University of Delhi, India. Her research interest includes art, culture, world, media, politics.