America's Billionaires Congealing Around Warren and Buttigieg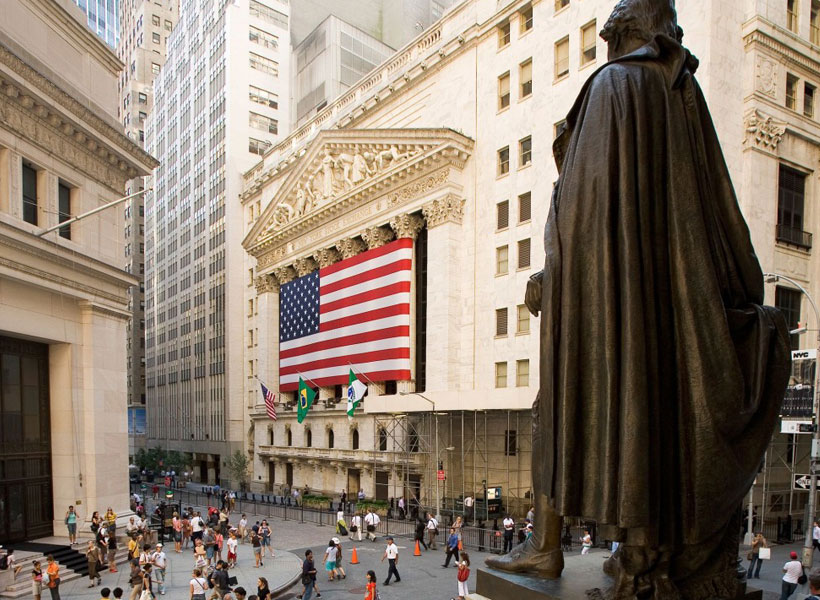 The Democratic Presidential candidates who have been the most backed by billionaires have not been doing well in the polling thus far, and this fact greatly disturbs the billionaires. They know that the Democratic nominee will be chosen in the final round of primaries, and they have always wanted Pete Buttigieg to be in that final round. Therefore, they have backed him more than any of the other candidates. But what worries them now is that his opponent in that round might turn out to be Bernie Sanders, whom they all consider to be their nemesis. They want to avoid this outcome, at all costs. And they might have found a way to do it: Elizabeth Warren. Here is how, and why:
Among the top three in the polling — Joe Biden, Bernie Sanders, and Elizabeth Warren — only Biden is among the top five in the number of billionaires who have backed him, and each of the other four candidates scores higher than Biden does in the number of billionaire backers. Furthermore, Biden is sinking in the polls. Consequently, Democratic Party billionaires are increasingly worrying that their Party might end up nominating for the Presidency someone whom they won't support. That person would be Sanders. And the Democratic National Committee — which relies heavily upon its billionaire backers in order to be able to win elections (just as the Republican National Committee relies upon Republican billionaire backers in order to win) — is terrified by this possibility (alienating its Party's crucial moneybags).
The saving grace for these billionaires (and for the DNC) increasingly seems likely to be Senator Warren's candidacy, which draws support away from Sanders, and therefore gives Buttigieg a chance ultimately to win the nomination.
As of August 30th, the most-comprehensive website reporting on the latest polling information and trendlines concerning the Democratic Party presidential primary contests, https://projects.economist.com/democratic-primaries-2020/, reports that more registered Democrats are considering whether to vote for Warren (50%) than for any of the other candidates, including #2 Biden (48%), and #3 Sanders (38%). The percentages shown there as currently intending to vote for each one of those are 27% Biden, 18% Warren, and 16% Sanders. Buttigieg is currently only at 5% who are intending. The "intending" trendlines are downward for all of the candidates except Warren, whose trendline is steadily upward ever since May and is trending to surpass Biden at around the time when the primaries actually start in February 2020. So: right now, Warren clearly seems to be the likeliest winner of the Democratic Party's nomination. The likeliest possibility to block that would be for Sanders to reduce his loss of progressive voters to Warren, and for Warren to start trending downward while Sanders trends upward; so, that's what the billionaires would want to prevent from happening.
On August 27th, the top website for Democratic Party activists, Political Wire, headlined "Warren Overtakes Biden as Most Favorable Candidate", and reported that not only does Warren now edge out both Biden and Sanders in net favorability rating, and top the entire field of candidates in that extremely important measure, but Warren is overwhelmingly the most frequently mentioned second choice of Democratic Party primary voters, which means that not only would the voters who intend to vote for her in the primary be delighted if she were to become the Democratic nominee — this outcome would also likeliest produce the most-unified Party going into the general election. This, in turn, would mean that Democratic Party billionaires, instead of Republican Party billionaires, would almost certainly control the country after 2020 — the country would be controlled by people such as Thomas Steyer and Donald Sussman, instead of by people such as Sheldon Adelson and Paul Singer. It would be a different 'democracy', but not really much different; it would be like the difference between George W. Bush and Barack Obama — it would be different in rhetoric and bumper-stickers, but very similar in actual policies. (For examples: whereas Bush invaded and destroyed Afghanistan and Iraq, Obama invaded and destroyed Libya and Syria; and, all the while, both of them supported the Sauds and Israel; and, moreover, both of them supported Wall Street, though Obama tongue-lashed them, which Bush didn't.) So: though the rhetoric is sometimes different, the basic policies aren't. The policies of Republican billionaires and of Democratic billionaires are basically similar.
As of just a few weeks ago, the Democratic Party's five top U.S. Presidential candidates, in terms of whom had been backed the most strongly by America's billionaires, were, in order from the top: Pete Buttigieg, Cory Booker, Kamala Harris, Michael Bennett, and Joe Biden. Warren was 12th down from Buttigieg's #1 position, in support from the billionaires. Sanders was at the very bottom — zero billionaires backing him (he was the only one of the 17 reporting candidates who had no billionaire backer).
The Democratic Party's billionaires are just crazy about Buttigieg, but the question right now is whom will they choose to be running against him during the decisive final round of the primaries? Would they rather it be Sanders? Or instead Warren?
They definitely prefer Warren. Her recent soaring poll-numbers are raising her support, from them, so strongly that the neoconservative-neoliberal (i.e., pro-billionaire) David Bradley's The Atlantic magazine headlined on August 26th, "Elizabeth Warren Manages to Woo the Democratic Establishment". This magazine reported (to use my language, not theirs) that the rats from the sinking ship Joe Biden have begun to jump onboard the U.S.S. Elizabeth Warren's rising ship, which might already be tied even-steven with the other two leading ships, of Biden and of Sanders. Since Sanders is the only American Presidential candidate whom no billionaire supports, there are strong indications that Warren is drawing some of them away from Biden. This could turn the nominating contest into, ultimately, Buttigieg versus Warren (both of whom are acceptable to billionaires), instead of into Buttigieg versus Sanders (which would pose the threat to them of producing a Sanders Presidency). There is little reason to think that Buttigieg will decline to the #2 position in billionaires' support; but, if this contest turns into Sanders v. Buttigieg, instead of into Warren v. Buttigieg, then Democratic Party billionaires not only would pour even more money into Buttigieg's campaign against Sanders, but they would likely end up donating to the Republican Presidential nominee in 2020 if Sanders ends up beating Buttigieg (as polls indicate he almost certainly would). By contrast, if this nominating contest ends up being between Warren v. Buttigieg, then the Party's billionaires wouldn't likely switch to supporting the Republican Presidential nominee — they'd continue donating to the Democratic Party, regardless of which of those two candidates wins the nomination, in order to defeat Trump (or whomever the Republican nominee turns out to be), and take the control of the country away from Republican billionaires (as it now is).
Therefore, David Bradley's propaganda organs are turned on, really hot, by Lizzie. For some typical examples, at Bradley's biggest-circulation one, The Atlantic, its recent stories gushing about her have been headlined: "Elizabeth Warren Had Charisma, and Then She Ran for President", and "Elizabeth Warren's Big Night", and "The Activist Left Already Knows Who It Wants for President". For example: the last-mentioned of those articles was about "Netroots Nation, a conference that's been around since the early 2000s," which "is run by the liberal political blog Daily Kos." Here's what it hides: Daily Kos was founded and owned by the CIA asset and El Salvadorian aristocrat Markos Moulitsas, a 'former' Republican far-right person, who set up his website in 2002 and suddenly specialized in fooling progressive Democrats to endorse whomever the billionaire-run Democratic National Committee wants them to support. Unlike David Bradley's 'moderate'-Democrat rags, Moulitsas's 'progressive'-Democrat rag, Daily Kos, targets to make suckers of Democrats who might vote in the primaries for people that the billionaires actually fear — and that's now especially Sanders — in order to turn them instead toward favoring the 'mainstream', 'more electable', Democratic Party candidates (such as Biden, Buttigieg, and Harris — not David Bradley's darling as Buttigieg's stalking horse, Warren). In 2016, that 'mainstream' was Hillary Clinton (whom the DNC had rigged the primaries to 'win' against Sanders), but more recently it was Joe Biden and Pete Buttigieg; and, now, this 'mainstream' is starting to include (from the billionaires' standpoint) Elizabeth Warren. That's because Warren is vastly more preferred by billionaires than is Sanders, and so they want the Party's progressives to choose her, instead of Sanders, so that the final Democratic Presidential contest will be between Warren versus the billionaires' actual favorite, which is Buttigieg. If they can't get him, at least they can get her, the Party's billionaires clearly now are hoping.
On April 19th, Jonathan Martin headlined in the New York Times, "'Stop Sanders' Democrats Are Agonizing Over His Momentum", and he opened:
"When Leah Daughtry, a former Democratic Party official, addressed a closed-door gathering of about 100 wealthy liberal donors in San Francisco last month, all it took was a review of the 2020 primary rules to throw a scare in them. … "I think I freaked them out," Ms. Daughtry recalled with a chuckle, an assessment that was confirmed by three other attendees. They are hardly alone. … But stopping Mr. Sanders … could prove difficult for Democrats.
Martin went on to say:
His strength on the left gives him a real prospect of winning the Democratic nomination and could make him competitive for the presidency if his economic justice message resonates in the Midwest as much as Mr. Trump's appeals to hard-edge nationalism did in 2016. And for many Sanders supporters, the anxieties of establishment Democrats are not a concern.
That prospect is spooking establishment-aligned Democrats. …
David Brock, the liberal organizer [founder of the Media Matters anti-progressive Democratic Party website against Republicans], … said he has had discussions with other operatives about an anti-Sanders campaign and believes it should commence "sooner rather than later." …
Howard Wolfson [here's the wiki on him], who spent months immersed in Democratic polling and focus groups on behalf of former Mayor Michael R. Bloomberg of New York, had a blunt message for Sanders skeptics: "People underestimate the possibility of him becoming the nominee at their own peril." …
The matter of What To Do About Bernie and the larger imperative of party unity has, for example, hovered over a series of previously undisclosed Democratic dinners in New York and Washington organized by the longtime party financier Bernard Schwartz [the billionaire former Vice Chairman of Lockheed Martin]. …
[Rufus] Gifford [former President Barack Obama's 2012 finance director, who] … has gone public in recent days with his dismay over major Democratic fund-raisers remaining on the sidelines, said of Mr. Sanders, "I feel like everything we are doing is playing into his hands."
But the peril of rallying the party's elite donor class against a candidate whose entire public life has been organized around confronting concentrated wealth is self-evident: Mr. Sanders would gleefully seize on any Stop Bernie effort.
"You can see him reading the headlines now," Mr. Brock mused: "'Rich people don't like me.'"
So: the rise of Elizabeth Warren gives the billionaires a 'progressive' candidate who might either win the nomination or else at least split progressive voters during the primaries (between Sanders and Warren) and thus give the nomination to Buttigieg, who is their first choice (especially since both Biden and Harris have been faltering so badly of late).
This explains the gushings for Warren, at such neocon rags as The Atlantic, The New Republic, New Yorker, and Mother Jones. It's being done in order to set up the final round, so as for its outcome to be acceptable to the billionaires who fund the Democratic Party. Her record in the U.S. Senate is consistently in support of U.S. invasions, coups, and sanctions against countries that have never invaded nor even threatened to invade the U.S., such as Venezuela, Palestine, Syria, and Iran; she's 100% a neocon (just like G.W. Bush, Obama and Trump were/are); and, to billionaires, that is even more important than her policy-record regarding Wall Street is, because the Military Industrial Complex, which she represents, is even more important to enforcing and spreading the U.S. megacorporate empire than the investment-firms are. So, whereas they would be able to deal with Warren, they wouldn't be able to deal with Sanders, whose policy-record is remarkably progressive in all respects, and not only on domestic U.S. matters. Whereas the public pay attention virtually only to domestic matters, billionaires care even more about foreign than about domestic affairs — and this fact — more than anything else — makes Sanders utterly unacceptable to them. Under a President Warren, America's string of invasions, coups, and economic blockades (sanctions) would continue; but, under a President Sanders, all of that wasted money would be spent instead on improving the lives of the American people, rather than on destroying the lives of the residents in those foreign lands so as to conquer those lands in the name of advancing 'human rights' and 'democracy' there and of 'defending America' against 'enemies' who never even have threatened us. This con is the reality that both the Democratic and the Republican sides of The Establishment (the collective operation of all billionaires and their 'news'-media and think tanks, etc.) constantly hide from the public. And that is why, for example, America went from invading Iraq on the basis of lies in 2003, to invading Libya on the basis of lies in 2011, and Syria on the basis of lies in 2013-, and maybe Venezuela and Iran on the basis of lies after the upcoming Presidential 'election'.
Author's note: first posted at strategic-culture.org
The year is 1962. In the midst of the Cuban missile crisis, the United States needs Mexico to place nuclear missiles on its territory. In a phone call, Mexico's President tells US President Kennedy that Mexico will provide whatever the United States needs. This was opening Mexico up to a potential nuclear strike by the Russians in the midst of the tense crisis, exposing the vital security of the country for the benefit of the United States, writes Iveta Cherneva.
What is remarkable about this episode is that Mexico was agreeing to a thing so ludicrous, and this was the result of a successful decade-long US foreign policy towards Latin America.
The benefit of carefully crafted US foreign policy is noticed in times of need and further down the path, not immediately. US standing and credibility matter precisely in critical situations.
Unfortunately, US President Donald Trump's blind spot is foreign policy.
When he took the decision to betray the Kurds by withdrawing US troops from the Kurdish parts of Syria, Mr. Trump did not expect the deserved backlash from Senate Republicans. Senator Lindsey Graham, Chairman of the Senate Judiciary Committee, has called it "the biggest mistake of his presidency" and Trump didn't understand why.
Through his approach to US foreign policy, Trump is undoing years of planning and careful calculation, and not just in the Middle East.
Trump's Kurdish decision does not come from a specific school of thought, as some might have suggested. Trump's moves are all over the map; he just doesn't understand the intricate game of chess that is involved in crafting US foreign policy.
His withdrawal of US forces from the Kurdish territories is not grounded in isolationism of the principled kind preached by Senator Rand Paul. It soon became apparent that the US troops in Syria are not coming back home, they are simply being repositioned to guard the oil fields in Syria.
Coupled with the decision to send US troops to Saudi Arabia to do the same, it became clear that Trump simply likes to guard oil. He told the Kurds to go live in the Syrian parts that have oil because apparently then the US would care to protect them. He also said that the US wants some of that oil.
But guarding oil is not a grand strategy. That is oil-centered trumpism of the kind that even George W. Bush didn't dare to articulate quite like this.
In his surprise at Republican Senators' anger, it was apparent that Donald Trump didn't understand what in terms of geopolitics was contained in a small group of US soldiers. Neither did he get the fine geopolitical balance at play. It seems that there are very few things that can make Republican Senators break ranks and foreign policy is what gets them.
A Bulgarian proverb says that "where you hit it is not where it cracks". The Kurdish decision will reflect on other areas — US standing will crack elsewhere, not immediately and not where Trump expects it to.
Across issues and across geographical regions, Trump is undoing decades of carefully crafted policy and language where every phrase and every move meant something.
As the Mexico nuclear shield episode shows, the benefits of carefully crafted US foreign policy are noticed in times of need and further down the path, not immediately.
US standing in the international arena matters. Trump has harmed it and the results won't be immediately apparent.
But Republican Senators see further in foresight. They will be the key figures in Trump's impeachment. Republican Senators have the right to be angry at this lack of grand strategy and they will remember that when the impeachment comes to Senate.
Foreign policy is Trump's blind spot and what he does not realize is that it might cost him the impeachment.
The coup in Bolivia shines yet more dark light on America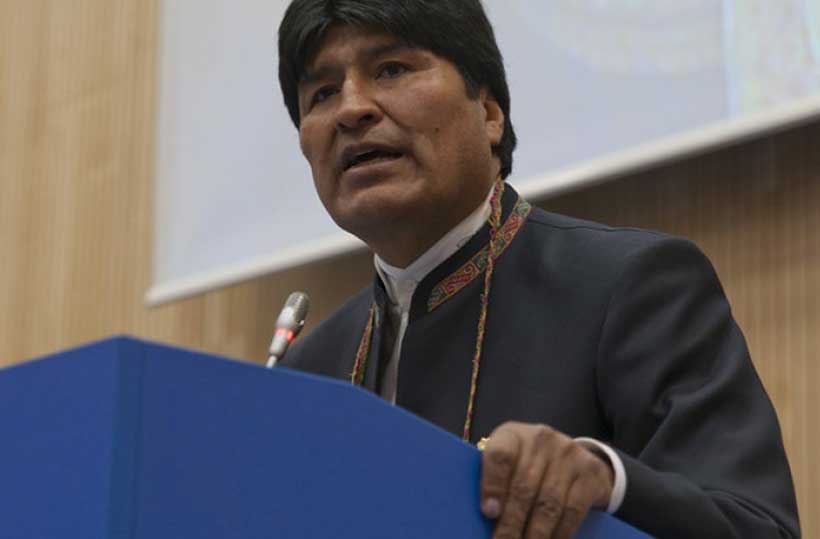 Just when one might have thought things geopolitical might be about to turn for the better, which means the worldwide geopolitical nightmare engineered by the U.S. and Trump and all the rest of the mob in Washington might fade a bit, it just gets worse.
Bolivia's recently re-elected and then self-resigned President Evo Morales because he is graciously trying to avoid more upset and possible carnage in Bolivia, was on the chopping block of the U.S., and chopped he was although he is not dead yet and apparently hiding out among his indigenous supporters somewhere in Bolivia but has accepted asylum in Mexico.
Yes, Morales may have tried to overstay his presidential term by extending the term limits and maybe, just maybe, there were some very minor "irregularities" in the voting process in his country, but that's immaterial. He still won a huge plurality of the votes against his challenger. The U.S.'s government changing machine has been out for his head for over a decade, and he had the guts at the U.N. not long ago with Trump and Pompeo nearby to point out to the world just what the U.S. has been about for far too long: criminal meddling all over the globe.
It's weird, though. Evo did a good job for over a decade. You cannot argue about his economic record in Bolivia. He created, surprisingly, what might be termed a "prosperous socialism" wherein ALL boats were lifted, and especially the prospects for the poor majority. One would think the oligarchs and the "rich" in Bolivia might see some benefit in a society where most everyone got at least something better than they had. But the "rich" and particularly the obscene rich, and imperialists, they can never get enough. Any diminution in their wealth, or more importantly any restrictions on how wealthy they might become because some sharing with the poor is mandated by good government, has now been forbidden. Do they not realize that social calm for all, relatively, is better than total societal discord? Apparently not. Whatever new government is formed in Bolivia, the country is going to regress violently and the poor set back forcefully, with extreme prejudice. People who are by nature cruel and lacking compassion, feeling themselves exceptional, like oligarchs, never learn…until they are strung up on lamp posts and finally destroyed, as has happening time and again in history in various locations.
It may be hard to believe, but the U.S., which is largely controlled by multi-billionaire oligarchs (and this is a phenomenon that has been building for 30 or 40 years) under an increasing "neoliberal" regime (and not just in the U.S.), may see a day when even they will see their fortunes vanish both materially and socially. Lamp posts likely await them, too, when things become unbearable for the 95 percent of the citizenry. For the privileged, greed really is bottomless for most of this class of people. They live in a fantasy world. But of course there are exceptions. Yet the U.S. aims for resources overseas that it does not control – like Venezuela's oil, like Bolivia's as yet mostly untapped lithium, like Afghanistan's riches, and much more.
Which begs the question whether it was a good idea that President Rouhani told the world this week that Iran has discovered an additional 53 billion barrels of oil. Even if only 25 percent of this can be eventually extracted, it's fabulous. Iran IS wealthy, fabulously so in every respect, especially in its people, except that for now it can't market its petroleum wealth. Maybe that is a good thing temporarily, for Iran appears to be growing other industry, including the growth and export of saffron to name just one item.
Meanwhile, as risky as it may be, Iran has allegedly "blown past" uranium enrichment levels mandated by the JCPOA. This is absurd. Iran is allegedly enriching uranium up to levels of 4.5 percent. That nowhere close to bomb material at over 90 percent. The JCPOA permits 3.6 percent, allegedly. The IAEA and the European signatories to the JCPOA are concerned and want Iran to go back to the limits of the deal. This includes limits on the size of the stockpile of enriched material, too, which is currently, according to reports, less than 100 kilos above that limit.
However, Iran is doing just what it said it would and no more — inching away from the JCPOA because the signatories of the JCPOA, the Europeans, have done virtually nothing, cowards that they are, to stand up to the Trump mobsters and realize that their long-term interests reside east of the Bosporus. At least Nordstream 2 is soon going to be a delivering fact. Europe did not back down to U.S opposition to that, and should have stood by Iran when Trump, caving to Netanyahu, abandoned the JCPOA. As far as many observers are concerned, particularly after the U.S.- coup in Bolivia, Iran is doing just the right things and the world, literally, prays that pariah America falls on its own swords.
From our partner Tehran Times
Floods, Fires, Coups and Impeachment Make a Busy Week
Venice is flooded. The water is hip high in St. Mark's Square threatening the church and the expensive shops and restaurants on its perimeter. The mayor blames climate change.
In Australia, the bush fire season is underway. One in New South Wales is scorchingly close to nearby homes having already destroyed two buildings on a country property owned by the actor Russell Crowe.
Floods, too, in the north of England, while Boris the chameleon has a comfortable 10-point lead in the polls over his labor opposite number, Corbyn the plonker. No matter how outrageous or inept, Boris might be, the plonker makes nary a dent on that voluminous target. So much for the left in Britain as it awaits another drubbing at the polls.
Then in Bolivia, Evo Morales has fled to Mexico claiming his life was at risk. If he clearly looks Bolivian Indian, his successor, the leader of the senate, Jeanine Anez is just as clearly white. As in South America elsewhere, the white Spanish elite are at the top of the food chain, followed by the mixed mestizos and at the bottom the indigenous people. The exceptions are Argentina where the original inhabitants were massacred out of existence, and Chile which is German immigrants from long ago.
Trump welcomed the coup in Bolivia — was there covert support? If Morales won plaudits for fighting poverty and as the country's first indigenous leader, he also overstayed his welcome, at least internationally. He defied constitutional limits by running for a fourth term in a close election which the Organization of American States faulted for "clear manipulation". Mr. Morales promised fresh elections. But the elite-run military and police clearly saw an opportunity. Morales supporters are organizing demonstrations.
The US does not have coups; it has impeachment. Bill Clinton notable for his expression, "It depends on what the meaning of 'is' is" … and for a new low in disgusting personal behavior, was impeached. The procedure requires the House to determine articles of impeachment and then send a team to prosecute in the senate. The individual being impeached has the right to his own lawyers to mount a defense. The senate eventually retires to consider and deliver a verdict. A two-thirds majority is required for conviction. Bill Clinton survived despite his impeachment being based on facts unearthed by Special Prosecutor Kenneth Starr. Can anyone then imagine a Republican senate convicting Donald Trump over a sentence in a phone call?
So what is the purpose of this futile exercise in the House of Representatives? Perhaps Democrats hope to sling enough mud to sway the independent note in the forthcoming election. Perhaps they want a few moments in the limelight, and TV interviews before, during and after.
A fraught world with real climate issues the legislators prefer to ignore — after all they are well-funded by fossil fuel interests. Forget the actual storms, our elected representatives prefer storms in a tea cup. The House Intelligence Committee, which is holding the hearings, will probably forward the matter to the full house as the political games continue.
Meanwhile, record numbers of homeless sleep under bridges as temperatures plunge to -15C (5 F) in the midwest and the east of this wealthy country. Do the politicians care?