America's Billionaires Congealing Around Warren and Buttigieg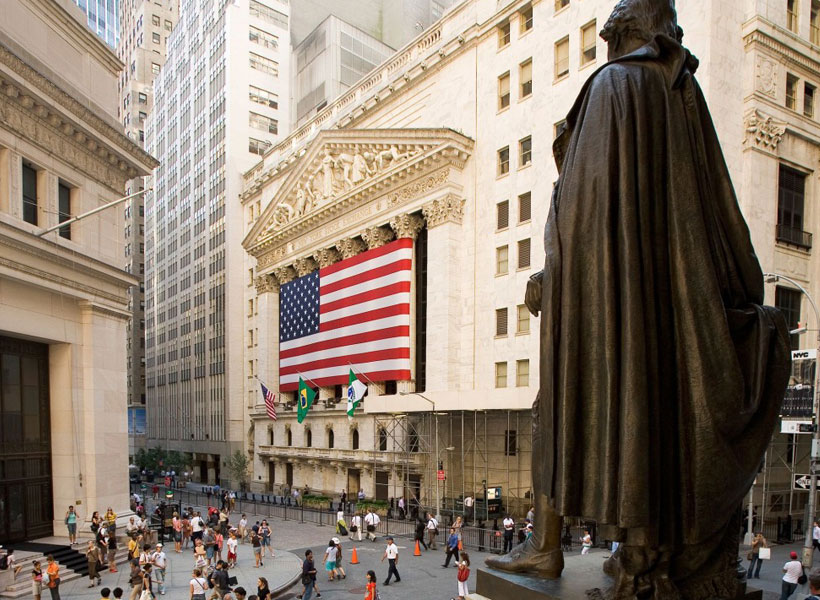 The Democratic Presidential candidates who have been the most backed by billionaires have not been doing well in the polling thus far, and this fact greatly disturbs the billionaires. They know that the Democratic nominee will be chosen in the final round of primaries, and they have always wanted Pete Buttigieg to be in that final round. Therefore, they have backed him more than any of the other candidates. But what worries them now is that his opponent in that round might turn out to be Bernie Sanders, whom they all consider to be their nemesis. They want to avoid this outcome, at all costs. And they might have found a way to do it: Elizabeth Warren. Here is how, and why:
Among the top three in the polling — Joe Biden, Bernie Sanders, and Elizabeth Warren — only Biden is among the top five in the number of billionaires who have backed him, and each of the other four candidates scores higher than Biden does in the number of billionaire backers. Furthermore, Biden is sinking in the polls. Consequently, Democratic Party billionaires are increasingly worrying that their Party might end up nominating for the Presidency someone whom they won't support. That person would be Sanders. And the Democratic National Committee — which relies heavily upon its billionaire backers in order to be able to win elections (just as the Republican National Committee relies upon Republican billionaire backers in order to win) — is terrified by this possibility (alienating its Party's crucial moneybags).
The saving grace for these billionaires (and for the DNC) increasingly seems likely to be Senator Warren's candidacy, which draws support away from Sanders, and therefore gives Buttigieg a chance ultimately to win the nomination.
As of August 30th, the most-comprehensive website reporting on the latest polling information and trendlines concerning the Democratic Party presidential primary contests, https://projects.economist.com/democratic-primaries-2020/, reports that more registered Democrats are considering whether to vote for Warren (50%) than for any of the other candidates, including #2 Biden (48%), and #3 Sanders (38%). The percentages shown there as currently intending to vote for each one of those are 27% Biden, 18% Warren, and 16% Sanders. Buttigieg is currently only at 5% who are intending. The "intending" trendlines are downward for all of the candidates except Warren, whose trendline is steadily upward ever since May and is trending to surpass Biden at around the time when the primaries actually start in February 2020. So: right now, Warren clearly seems to be the likeliest winner of the Democratic Party's nomination. The likeliest possibility to block that would be for Sanders to reduce his loss of progressive voters to Warren, and for Warren to start trending downward while Sanders trends upward; so, that's what the billionaires would want to prevent from happening.
On August 27th, the top website for Democratic Party activists, Political Wire, headlined "Warren Overtakes Biden as Most Favorable Candidate", and reported that not only does Warren now edge out both Biden and Sanders in net favorability rating, and top the entire field of candidates in that extremely important measure, but Warren is overwhelmingly the most frequently mentioned second choice of Democratic Party primary voters, which means that not only would the voters who intend to vote for her in the primary be delighted if she were to become the Democratic nominee — this outcome would also likeliest produce the most-unified Party going into the general election. This, in turn, would mean that Democratic Party billionaires, instead of Republican Party billionaires, would almost certainly control the country after 2020 — the country would be controlled by people such as Thomas Steyer and Donald Sussman, instead of by people such as Sheldon Adelson and Paul Singer. It would be a different 'democracy', but not really much different; it would be like the difference between George W. Bush and Barack Obama — it would be different in rhetoric and bumper-stickers, but very similar in actual policies. (For examples: whereas Bush invaded and destroyed Afghanistan and Iraq, Obama invaded and destroyed Libya and Syria; and, all the while, both of them supported the Sauds and Israel; and, moreover, both of them supported Wall Street, though Obama tongue-lashed them, which Bush didn't.) So: though the rhetoric is sometimes different, the basic policies aren't. The policies of Republican billionaires and of Democratic billionaires are basically similar.
As of just a few weeks ago, the Democratic Party's five top U.S. Presidential candidates, in terms of whom had been backed the most strongly by America's billionaires, were, in order from the top: Pete Buttigieg, Cory Booker, Kamala Harris, Michael Bennett, and Joe Biden. Warren was 12th down from Buttigieg's #1 position, in support from the billionaires. Sanders was at the very bottom — zero billionaires backing him (he was the only one of the 17 reporting candidates who had no billionaire backer).
The Democratic Party's billionaires are just crazy about Buttigieg, but the question right now is whom will they choose to be running against him during the decisive final round of the primaries? Would they rather it be Sanders? Or instead Warren?
They definitely prefer Warren. Her recent soaring poll-numbers are raising her support, from them, so strongly that the neoconservative-neoliberal (i.e., pro-billionaire) David Bradley's The Atlantic magazine headlined on August 26th, "Elizabeth Warren Manages to Woo the Democratic Establishment". This magazine reported (to use my language, not theirs) that the rats from the sinking ship Joe Biden have begun to jump onboard the U.S.S. Elizabeth Warren's rising ship, which might already be tied even-steven with the other two leading ships, of Biden and of Sanders. Since Sanders is the only American Presidential candidate whom no billionaire supports, there are strong indications that Warren is drawing some of them away from Biden. This could turn the nominating contest into, ultimately, Buttigieg versus Warren (both of whom are acceptable to billionaires), instead of into Buttigieg versus Sanders (which would pose the threat to them of producing a Sanders Presidency). There is little reason to think that Buttigieg will decline to the #2 position in billionaires' support; but, if this contest turns into Sanders v. Buttigieg, instead of into Warren v. Buttigieg, then Democratic Party billionaires not only would pour even more money into Buttigieg's campaign against Sanders, but they would likely end up donating to the Republican Presidential nominee in 2020 if Sanders ends up beating Buttigieg (as polls indicate he almost certainly would). By contrast, if this nominating contest ends up being between Warren v. Buttigieg, then the Party's billionaires wouldn't likely switch to supporting the Republican Presidential nominee — they'd continue donating to the Democratic Party, regardless of which of those two candidates wins the nomination, in order to defeat Trump (or whomever the Republican nominee turns out to be), and take the control of the country away from Republican billionaires (as it now is).
Therefore, David Bradley's propaganda organs are turned on, really hot, by Lizzie. For some typical examples, at Bradley's biggest-circulation one, The Atlantic, its recent stories gushing about her have been headlined: "Elizabeth Warren Had Charisma, and Then She Ran for President", and "Elizabeth Warren's Big Night", and "The Activist Left Already Knows Who It Wants for President". For example: the last-mentioned of those articles was about "Netroots Nation, a conference that's been around since the early 2000s," which "is run by the liberal political blog Daily Kos." Here's what it hides: Daily Kos was founded and owned by the CIA asset and El Salvadorian aristocrat Markos Moulitsas, a 'former' Republican far-right person, who set up his website in 2002 and suddenly specialized in fooling progressive Democrats to endorse whomever the billionaire-run Democratic National Committee wants them to support. Unlike David Bradley's 'moderate'-Democrat rags, Moulitsas's 'progressive'-Democrat rag, Daily Kos, targets to make suckers of Democrats who might vote in the primaries for people that the billionaires actually fear — and that's now especially Sanders — in order to turn them instead toward favoring the 'mainstream', 'more electable', Democratic Party candidates (such as Biden, Buttigieg, and Harris — not David Bradley's darling as Buttigieg's stalking horse, Warren). In 2016, that 'mainstream' was Hillary Clinton (whom the DNC had rigged the primaries to 'win' against Sanders), but more recently it was Joe Biden and Pete Buttigieg; and, now, this 'mainstream' is starting to include (from the billionaires' standpoint) Elizabeth Warren. That's because Warren is vastly more preferred by billionaires than is Sanders, and so they want the Party's progressives to choose her, instead of Sanders, so that the final Democratic Presidential contest will be between Warren versus the billionaires' actual favorite, which is Buttigieg. If they can't get him, at least they can get her, the Party's billionaires clearly now are hoping.
On April 19th, Jonathan Martin headlined in the New York Times, "'Stop Sanders' Democrats Are Agonizing Over His Momentum", and he opened:
"When Leah Daughtry, a former Democratic Party official, addressed a closed-door gathering of about 100 wealthy liberal donors in San Francisco last month, all it took was a review of the 2020 primary rules to throw a scare in them. … "I think I freaked them out," Ms. Daughtry recalled with a chuckle, an assessment that was confirmed by three other attendees. They are hardly alone. … But stopping Mr. Sanders … could prove difficult for Democrats.
Martin went on to say:
His strength on the left gives him a real prospect of winning the Democratic nomination and could make him competitive for the presidency if his economic justice message resonates in the Midwest as much as Mr. Trump's appeals to hard-edge nationalism did in 2016. And for many Sanders supporters, the anxieties of establishment Democrats are not a concern.
That prospect is spooking establishment-aligned Democrats. …
David Brock, the liberal organizer [founder of the Media Matters anti-progressive Democratic Party website against Republicans], … said he has had discussions with other operatives about an anti-Sanders campaign and believes it should commence "sooner rather than later." …
Howard Wolfson [here's the wiki on him], who spent months immersed in Democratic polling and focus groups on behalf of former Mayor Michael R. Bloomberg of New York, had a blunt message for Sanders skeptics: "People underestimate the possibility of him becoming the nominee at their own peril." …
The matter of What To Do About Bernie and the larger imperative of party unity has, for example, hovered over a series of previously undisclosed Democratic dinners in New York and Washington organized by the longtime party financier Bernard Schwartz [the billionaire former Vice Chairman of Lockheed Martin]. …
[Rufus] Gifford [former President Barack Obama's 2012 finance director, who] … has gone public in recent days with his dismay over major Democratic fund-raisers remaining on the sidelines, said of Mr. Sanders, "I feel like everything we are doing is playing into his hands."
But the peril of rallying the party's elite donor class against a candidate whose entire public life has been organized around confronting concentrated wealth is self-evident: Mr. Sanders would gleefully seize on any Stop Bernie effort.
"You can see him reading the headlines now," Mr. Brock mused: "'Rich people don't like me.'"
So: the rise of Elizabeth Warren gives the billionaires a 'progressive' candidate who might either win the nomination or else at least split progressive voters during the primaries (between Sanders and Warren) and thus give the nomination to Buttigieg, who is their first choice (especially since both Biden and Harris have been faltering so badly of late).
This explains the gushings for Warren, at such neocon rags as The Atlantic, The New Republic, New Yorker, and Mother Jones. It's being done in order to set up the final round, so as for its outcome to be acceptable to the billionaires who fund the Democratic Party. Her record in the U.S. Senate is consistently in support of U.S. invasions, coups, and sanctions against countries that have never invaded nor even threatened to invade the U.S., such as Venezuela, Palestine, Syria, and Iran; she's 100% a neocon (just like G.W. Bush, Obama and Trump were/are); and, to billionaires, that is even more important than her policy-record regarding Wall Street is, because the Military Industrial Complex, which she represents, is even more important to enforcing and spreading the U.S. megacorporate empire than the investment-firms are. So, whereas they would be able to deal with Warren, they wouldn't be able to deal with Sanders, whose policy-record is remarkably progressive in all respects, and not only on domestic U.S. matters. Whereas the public pay attention virtually only to domestic matters, billionaires care even more about foreign than about domestic affairs — and this fact — more than anything else — makes Sanders utterly unacceptable to them. Under a President Warren, America's string of invasions, coups, and economic blockades (sanctions) would continue; but, under a President Sanders, all of that wasted money would be spent instead on improving the lives of the American people, rather than on destroying the lives of the residents in those foreign lands so as to conquer those lands in the name of advancing 'human rights' and 'democracy' there and of 'defending America' against 'enemies' who never even have threatened us. This con is the reality that both the Democratic and the Republican sides of The Establishment (the collective operation of all billionaires and their 'news'-media and think tanks, etc.) constantly hide from the public. And that is why, for example, America went from invading Iraq on the basis of lies in 2003, to invading Libya on the basis of lies in 2011, and Syria on the basis of lies in 2013-, and maybe Venezuela and Iran on the basis of lies after the upcoming Presidential 'election'.
Author's note: first posted at strategic-culture.org
Why Congress should be rough on Chris Miller at his testimony on Wednesday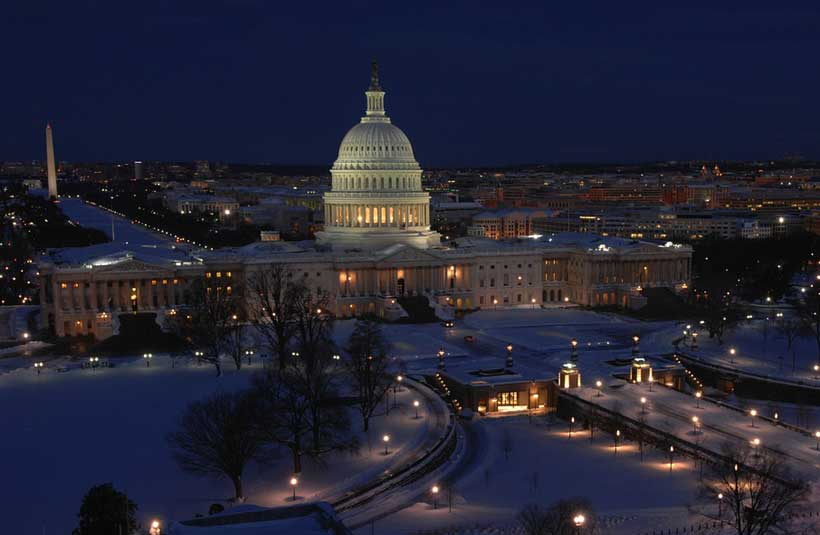 FBI director Chris Wray's weak congressional testimony in March left most of the Capitol attack questions unanswered and most of us scratching our heads: if the chiefs of the intelligence agencies don't know, then who does?
As I argued back in March, before Senate Wray picked the low hanging fruit questions — such as confirming that the Trump mob that stormed the Capitol was indeed Trump's mob and not some other people — while conviniently glazing over the real questions.
This is why the congressional testimony by former acting Secretary of Defense, Chris Miller, this Wednesday matters. The national guard mystery is still the elephant in the room that's still sitting in the corner in loud, deafening silence.
The House Oversight and Reform Committee has been looking for answers from federal intelligence agencies on Trump's role in the Capitol insurrection since day one. They have knocked on pretty much any door they could think of, requesting information from sixteen offices in total. That brings us to Wednesday when the Committee will hear from Chris Miller, as well as Jeff Rosen, former acting Attorney General, and Robert Contee III, District of Columbia Police Chief, in a hearing titled "The Capitol Insurrection: Unexplained Delays and Unanswered Questions."
Back in March, when Senate grilled Wray, the FBI director could not answer why the national guard was not sent in to quell the attack. Wray vaguely put the decision on local policy makers, conveniently circumventing federal responsibility.
Then months later, defense officials actually stated that the national guard was delayed for reasons of "optics" and worries over how it would look if Trump's mob was pushed out forcefully, as they should've been. Miller dragged his feet for hours before giving the green light, as he wanted to imagine what exactly the national guard's intervention will look like. The actual deployment took only 20 minutes, logistically speaking.
Miller has already spoken about Trump's "cause and effect" words responsible for inciting the Capitol attacks. And some commentators like Sarah Burris at Raw Story already predict that Miller is about to throw Trump under the bus on Wednesday.
But that's not enough. Where was Miller back then? The delay was his decision and no one else's. The Congressmen and Congresswomen of the House Oversight and Reform Committee chaired by Congresswoman Carolyn Maloney, should not go easy on Miller only because now, after the fact, he is willing to speak up against Trump. Now it's easy. Now it doesn't count.
Trump removed Secretary of Defense Esper over his objection to sending the national guard on the Black Lives Matter movement that sparked up exactly one year ago. That's why Trump replaced Esper with Miller. Miller could have also said no to Trump but he played along. That's why Miller doesn't get to play hero now. There are no heroes in the Trump Administration's aftermath. Some "cause and effect" talk and hypocritical outrage after the fact don't count. Now doesn't count. The House Oversight and Reform Committee shouldn't buy this. The time for cheap spins and late awakened conscience is up. Now is the time for real answers. Miller and Rosen should get a rough ride on Wednesday. Anything else would not be acceptable.
The Way Out of the Impasse Between Iran & U.S.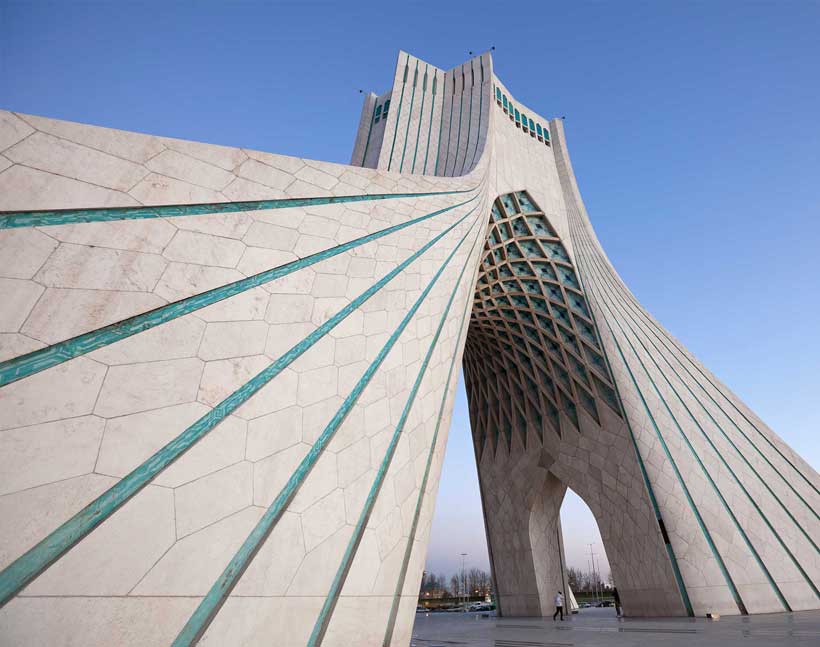 On June 18th, Iran will hold its Presidential election. The current Government is led by Iran's moderates, who are the people that aren't closed-minded to the possibility of America's being less than 100% determined to take back Iran as America had grabbed that country in the 1953 U.S. coup there, which ended Iran's democracy and installed the brutal and much-hated fascist Shah Reza Pahlevi. The non-moderates in Iran will not negotiate with the United States, and never did. Restoration of the Iran deal will be impossible if the non-moderates again win power there. But we have only until before that June 18th election to restore it, if it is to be done at all.
There is a superb explanation of this situation, by Alexander Mercouris, in a 38-minute talk by him at The Duran on 2 May 2021, and it is a preface to everything that I shall here be adding to it, which will be only my policy-conclusions which follow, I believe, quite logically, from the facts that he so clearly and accurately presents there. That video (which I recommend everyone to listen to) can be seen here:
He concludes by saying (and I add my comments [in non-italics and in-between brackets]), starting at 31:50-
We will see, over the next few weeks, whether the U.S. and Iran are able to overcome their common mistrust [which has resulted from Trump's having cancelled the Iran deal, which had taken years to negotiate] and find a way forward, or whether opponents of the JCPOA [the Iran deal] in the United States, in Saudi Arabia and Israel, and in Iran itself, will instead prevail. I should say that I think that this is going to be a key moment in the Middle East. If the United States is able to re-enter the JCPOA, after having made various steps to walk away from it [Biden's having promised that he wouldn't return to it unless Iran would first agree, in advance, to making concessions, beyond those it had made in the JCPOA, which — if Iran, which had adhered to the deal, which the U.S. did not, were to do that — would outrage the Iranian public and thus guarantee the current Iranian Government's fall and replacement by the non-moderates; so, that demand by Biden was stupid in the extreme], but if it re-enters it on Iranian terms [that is, unconditionally, which is the only way for the deal's violator to be able to return to the deal], then it would be very difficult for people in the Middle East to see it [because Biden had promised not to do that] as anything other than a major concession and a signal that the United States is, indeed retreating from the Middle East. Iran will, at that point, be in the ascendant, and it will probably increase its influence in places like Iraq, and possibly Syria and Lebanon also. The Saudis and Israelis, by contrast, will be dismayed, and no doubt they will consider what steps they should take, possibly distancing themselves, to some extent, not perhaps from the United States, but from this Administration [meaning that many mega-donors to the Democratic Party while Biden or Harris are leading the Party will quit or greatly reduce their donations to it, and that Republicans will probably then easily retake the U.S. White House in 2024]. The alternative, however, it seems to me, is worse [for the United States and everyone]. If the United States and Iran cannot agree a way forward, and the JCPOA [restoration] fails, then the situation is set up for a showdown, at some point, between the United States and Iran, with Iran, almost certainly in that case, pushing forward [under rule by its non-moderates] with its nuclear enrichment program, and forging, at the same time, ever-closer ties with the new Eurasian powers, Russia and China, which are increasingly working together. At that point, some kind of military hostilities, in the Middle East, become more likely.
The United States, once more, finds itself in a difficult position. It does so because of the way in which it has inserted itself, to such a degree, in the affairs of the Middle East, which, in some ways, it does not fully understand, and which it is certainly unable to control.
Trying to build long-term policy in the Middle East by an outside power, like the United States has done, is like trying to build a castle on a foundation of sand. The edifice might look imposing for a while, but eventually it crumbles.
It seems to me that, whatever happens, over the next few weeks, we are going to see, with these negotiations, the beginning of that long retreat, or, rather, a further step in that long retreat, of the United States, from the Middle East, and [from] that era, which began in the 1970s, when the United States managed to establish itself as the prevailing overwhelmingly dominant power across the Middle East and the country that essentially decided the course of decisions and events there.
So, this will be a step towards the end of an era. If so, however — if the United States manages to withdraw in an orderly way by agreeing to the JCPOA, despite the embarrassment and, to some extent, the humiliation [because Biden has promised not to do this] that it will suffer — that will at least provide a route for a dignified farewell.
If, on the other hand, the negotiations fail, and the JCPOA dies, then the eventual outcome of an American retreat from the Middle East will probably happen still, but the sequence of events will be disorderly, chaotic, and, perhaps, violent.
Biden chose, when he entered office in January, to commit his Administration to Trump's foreign policies. He accepted the relocation of the U.S. Embassy in Israel to Jerusalem, which was a slap in the face to the Palestinians. He accepted Trump's acceptance of Obama's policy that Crimea and Donbas — which had separated themselves from Ukraine after Obama's coup which had seized Ukraine's government in February 2014, as a result of a plan by Obama which had started forming in Obama's Administration in 2011 — must be seized back by Ukraine, and Biden promised that the United States would help Ukraine to do that. And he accepted Trump's continuation of Obama's plan to oust Bashar al-Assad from power in Syria and replace him with leaders who would be selected by the Saud family. He also accepted Obama's and Trump's change in American policy on Taiwan, toward switching away from the decades-long "one-China" policy of refusing to grant separate-nation status to Taiwan, toward now sending officials to Taiwan in violation of that policy and toward sending warships to the Taiwan Strait (internationally recognized by every nation except America to be Chinese territory) as a threat and preparation for publicly demanding that Taiwan be recognized by the United Nations as being a separate nation and no longer a province of China. All of these policies were build-ups toward some hoped-for surrender by Russia, and by China, and by Iran, to Biden, which would supposedly happen in some way without direct military conflict between the United States and Russia, and/or China, and/or Iran.
Furthermore: Biden continues Trump's — who continued Obama's — policy to get the UK Government to transfer Julian Assange from a British super-max prison in solitary confinement to a U.S. Supermax prison in solitary confinement so that the U.S. can permanently remove Assange from access to the public and perhaps execute him on totally bogus charges. Assange has never been convicted of anything and has been imprisoned by the UK Government for over a decade, awaiting a court ruling that he can be extradited to the U.S. for elimination. Here was the first day of his only trial, which ended in no conviction and in what was expected to be his release from that super-max prison, and both on that first day and on the last day of his trial (as can be seen there), British 'justice' was clearly outrageous and suitable only for a dictatorship. Furthermore, instead of that regime releasing him, the U.S. regime under Trump and now continuing under Biden appealed UK's ruling that had declined to extradite him, and both the UK and the U.S. Governments are keeping him in that UK supermax solitary confinement until UK either announces that he is dead or else extradites him to a U.S. prison to await his death in some American prison — regardless of whether or not he ever becomes convicted of anything.
Biden chose this astoundingly stupid and arrogant policy of the U.S.&UK imperium, instead of criticized and renounced his immediate predecessors' policies on these matters.
It is vastly more difficult for him to reverse those stupid and dangerous policies now, after he had announced them, and to back America down from them peaceably, than it would have been if he had not entered the White House in the way that he did, as a continuation of George W. Bush and of Barack Obama and of Donald Trump's policies on these matters. He has been continuing down their road to World War III.
His immediate predecessors were building toward World War III, and he chose to build more toward that War, but Mercouris seems to me to be expecting that Biden will discontinue that road now, after Biden's having committed himself toward building that way even more than his immediate predecessors did.
The road to WW III is long, and Biden, by now, should recognize that we are nearing the end of that road, which would be the inevitable annihilationist destination of the road that the U.S. has been taking.
At this point, either Iran will, yet again, have to yield-up its sovereignty (basically return to being an American colony, as it was between 1953 and 1979), or Russia will have to yield-up its sovereignty (which it never did yield), or China will have to yield-up its sovereignty (which it formerly had done when Britain grabbed it), or else the United States will have to stop demanding them to yield up their sovereignty.
Why has Biden chosen this dead-end? The reason (besides his stupidity) is obvious: The only alternative for him has been and is for the U.S. Government to face courageously and honestly in front of the entire world, that its existing policies on each one of these matters is imperialistic and alien to what had been the plan and the intent of U.S. President Franklin Delano Roosevelt, his plan to end all imperialisms and replace them by the first global democratic federation of nations, by means of the sole possessor of strategic weaponry being the United Nations, the organization which FDR himself invented, created and named, but which his immediate successor, Harry S. Truman, catastrophically weakened in order to prepare for the U.S. Government itself to take over control of the entire world and dictate to it as the world's first all-encompassing global empire. In 1991 when the Soviet Union and its communism and its Warsaw Pact military alliance all ended, it seemed as if Truman's goal of a global U.S. dictatorship would finally be fulfilled, and that was supposed to be "the end of history." But it was, instead, only America's intensified war for global dictatorship, and the end of that war will come now, but definitely not on America's terms.
Either Biden will, now, proudly take up and continue, the vision of FDR — to end all empires, meaning especially its own, and to transform the U.N. into what FDR had planned it to become, the democratic federation of all nations — or else, there will be global nuclear annihilation.
Clearly, Biden, throughout his life, has been stupid and arrogant, but the question facing him now is whether to continue this, right up to its ugly end, or else to announce, proudly, that he is a decent person and will return America, and the world, to what had been FDR's vision for it.
If he chooses the latter path, then — and this is the only way to do it — America will again take up the banner of freedom and democracy, to the entire world: including nations that it (for whatever reasons, valid or not) disapproves of. And, then, he will win the Nobel Peace Prize, which Obama had won but did only one thing ever to have deserved, which was the JCPOA (which he hadn't yet even envisioned when he was accepting that entirely unearned Prize).
Whereas Mercouris seemed to me to be optimistic that Biden would do the sane thing, I am not, because Biden has given no indication that he is willing to renounce his, and his immediate predecessors', extremely ugly record, of reaching to grab the entire world.
Author's note: first posted at Strategic Culture
Trump Lost, Biden Won. Is Joe Biden's presidency a signal towards Obama's America?
Greek statesmen, Pericles once said, "Just because you don't take an interest in politics doesn't mean the politics won't take interest in you". The same is the case of United States politics which knowingly or unknowingly has an impact on world politics. That is why the result of the US elections are of great interest to states across the world. Although, for the United States, the goal is to maintain American primacy, to see a world in which the United States can use its predominant power to get its way, regardless of what others want. However, it is a fact that the political landscape of the United States has mostly been dominated by two parties, Republicans and Democrats, who not only differ in their ideas, policies, priorities but also in their approaches towards addressing the key issues facing the country. 
Comparing the two, we see the Republicans are more conservative in their approach as compared to the liberal Democrats. Therefore, the recent election in the US (2020), with Biden (Democrat) won and trump (Republican) lost is also a signal towards a changed approach in many issue areas The focus is to see, whether the new President, Joe Biden who remained the 47th vice president during Obama's administration for eight long years is going to follow the same lines as Barack Obama and whether he going to reverse the policies of Donald Trump?
Looking at first the climate change issues, President Joe Biden's plans to tackle it seems more ambitious than any of the US presidential candidates so far. Biden during his presidential campaign proposed $2trillion over four years to significantly escalate the use of clean energy in transportation, electricity and building sectors. His public health and environment platform planned the establishment of a climate and environmental justice division. He further intends to make the US electricity production carbon-free by 2035 with achieving net-zero emissions by middle of the century. Apart from all these, the most noticeable is President Joe Biden's promise to reverse Trump's plan to exit from the Paris climate agreement that was signed back in 2016 under Obama's administration.
As Joe Biden in response to the former President, Donald Trump's unilateral withdrawal from the agreement on 4th-Nov 2020, tweeted "Today, the Trump Administration officially left the Paris Climate Agreement. And in exactly 77 days, a Biden Administration will rejoin it." He further stated"Reversing the decision would be one of my first acts as president". This is exactly what happened as Joe Biden's first act in the Oval Office was his signing an executive order to have the United States rejoin the Paris climate agreement.  Thus, while Trump has taken a strident anti-climate approach, President Joe Biden decision shows his intentions to bring back the policies of Obama towards climate change. 
Considering the health sector, we again find difference in approaches of Joe Biden and Donald Trump, yet similarity between Biden and Obama. As, President Joe Biden in his presidential campaign speech in Lancaster on June 25, 2020 defended the first American healthcare law also known as the Affordable Care Act or Obamacare that was initiated by Obama's administration. He stated, "I'm proud of the Affordable Care Act. In addition to helping people with pre-existing conditions, it delivered vital coverage for 20 million Americans who did not have health insurance". This depicts President Joe Biden's plans to restore Obama's health care policies. 
America is known as the land for all, a land of cultural diversity, but we have seen with Donald Trump coming to power, the immigration rules became very strict as he imposed restrictions on foreigner's visits to the US. An example of this is Trump's first Muslim travel ban announced on January 27, 2017, whereby five Muslim-majority countries, including Iran, Libya, Somalia, Syria, and Yemen, were banned from traveling to the United States. Trump stated, the act is needed for national security and to save the country from terrorism. However, this discriminatory act was opposed by ex-President Obama, who in 2016, stated: "America was a country founded on religious freedom. We don't have religious tests here". 
This is what President Joe Biden also believes in, as he called Trump's actions on immigration a pitiless assault on American values. On November 8, 2020 during the presidential campaign, he said,"My administration will look like America with Muslim Americans serving at every level," and "on my first day in office I'll end Trump's unconstitutional Muslim ban."So, President Joe Biden did what he said, as on his first day in office he signed 17 executive orders, memorandums and proclamations, including orders to rejoin the Paris Climate Accord and end the Muslim ban. 
Then racism that increased in the US under former President Donald Trump is now challenged by President Joe Biden as he came up with a very different idea just like Barack Obama's notion of "A more perfect Union". Example of which is Kamala Harris, who became the first black Asian America woman vice-president in American history. More can be seen by Joe Biden giving credit to African Americans for helping him win the election. So, his presidency is seen as a sign of hope to end racism in the country. 
Moving further, we know globalization has cut the long-distance short, it has made countries more interconnected in all aspects, especially economic. To name a champion of globalization, obviously no other than the USA comes into the mind of every single person. Under the administration of Obama, we have seen the US convening the G-20 summit, introduced macro-economic policies, signed Trans pacific partnership, and much more. However, the question is, whether the US is going to retain this all under Joe Biden's presidency? What would be his approach towards the ongoing US-China trade war?
President Joe Biden from the very start has focused on rebuilding the domestic economy, as the slogan 'Build Back Better'. Therefore, he clearly stated that the US will not enter any international trade deals unless the domestic concerns of labor and the environment are fully addressed. Moreover, looking at the US-China trade war, which started back in 2018 when the Trump administration imposed tariffs on Chinese goods worth more than $360bn, we don't find much difference except the tactics. As Joe Biden too in his presidential campaign accused China of violating international trade rules, subsidizing its companies, and stealing U.S. intellectual property. He promised to continue with Trump's heavy tariffs on Chinese imports, but while Trump did this all unilaterally, Biden would continue it together with the allies.
On issues related to national security, we again find President Joe Biden's approach a bit different from that of Donald Trump. Considering the Joint Comprehensive Plan of Action (JCPOA) or p5+1 deal that was signed between Islamic Republic of Iran and 5 permanent members of UNSC along with Germany. It imposed several restrictions on Iran in exchange for sanction reliefs and was achieved by Obama's administration under his "constructive engagement policy"in 2015 But Trump smashed it by calling it a historical blunder and in 2018 under his "Maximum pressure policy" pulled the USA out of the deal and reinstated sanctions. Iran too after the withdrawal of US from JCPOA and upon Iran Revolutionary Guard Corp (IRGC) commander Qasim Sulemani killing by the US airstrike announced that it no longer adheres to the 2015 Nuclear Deal. 
Now, the hope is President Joe Biden, as he stated in his presidential campaign that the "maximum pressure" policy has failed, emphasizing that it led to a significant escalation in tensions, and that Iran is now closer to a nuclear weapon than it was when Trump came to office. Therefore, he pledged to rejoin the nuclear accord if Iran returns to strict compliance. Here again it shows President Joe Biden's intention to follow Obama's approach of constructive engagement towards Iran. 
When it comes to Afghanistan, Trump decided to end the endless war in Afghanistan by having a peace agreement with the Afghan Taliban, according to which the US will withdraw all its troops from Afghanistan. However, Joe Biden has not taken any clear decision on it yet. But he is under pressure as the Taliban wants the new president to follow the same peace accord achieved by the Trump administration. Yet, the Afghan president, Ashraf Ghani has requested President Joe Biden to rethink the Afghan peace deal. Therefore, it is too early to say what Biden would do.
To sum up, the 78 years old Joe Biden who has smashed the election records by securing more votes than any presidential candidate in the history of United States elections, he has not only raised high expectations, but there are numerous challenges on his way as well. This is because his policies would now be a center of focus for many. In most of the issue areas, we see President Joe Biden reversing the policies of Donald Trump and following the path of Obama's Administration. Something which he promised during his presidential campaign as he said to take the country on a very different path from what it has been in the past four years under former President Donald Trump's administration. However, it's just the start of a new journey for America and the future decisions by President Joe Biden will uncover a lot more