Market capitalisation of Global Top 100 companies at record $21 trillion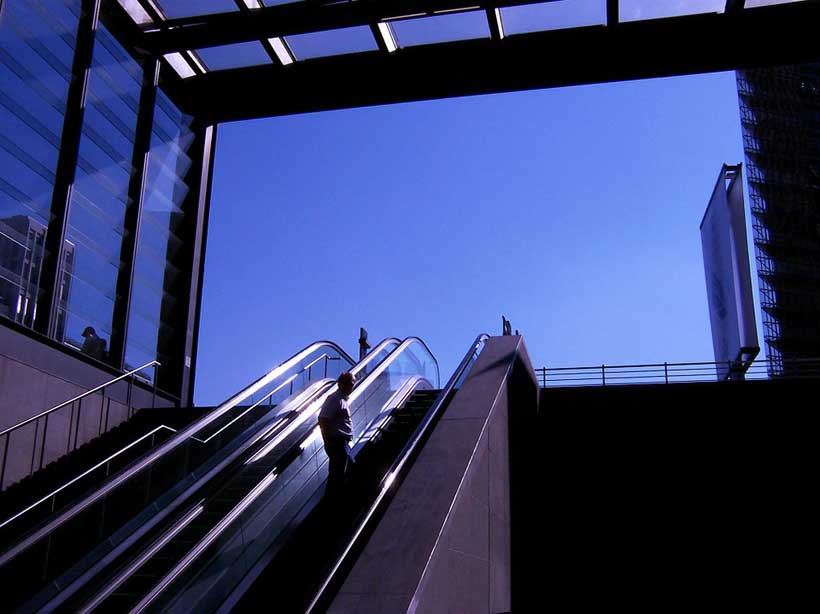 The market capitalisation of the world's 100 largest public companies has increased by $1,040bn (5%) in 12 months, according to PwC's Global Top 100 ranking, released today.
The rise is more subdued than the 15% increase reported in 2018, reflecting more challenging market conditions.
Growth in market capitalisation in the past year has been primarily driven by US companies, on the back of a robust economic environment. Both Greater China (-4%) and Europe (-5%) registered a decrease in market capitalisation, reversing last year's gains.
The technology sector continues to dominate, although the healthcare, consumer services and telecommunications sectors performed most strongly over the past year.
For the fifth year running, the US accounts for more than half (54) of the Global Top 100 by number of companies with growth of 9%, outpacing the overall. US companies represent 63% of the total market capitalisation, up from 61% last year.
Greater China is the second largest component of the Global Top 100 by market capitalisation, despite a 4% decline in the past 12 months following trade uncertainties and their impact on local market sentiment. This contrasts with the 57% increase in 2018, when three new companies entered the Global Top 100 and two rose to the top ten.
Geopolitical challenges including uncertainty on Brexit are likely to have impacted European based companies in the ranking in the past year. Three European based companies have left the Global Top 100 and overall European based companies in the ranking lost 5% in market capitalisation. Recent trends for companies from the Rest of the World are more positive, with market capitalisation increasing by 22%.
Overall, the best performing country in the ranking in relative terms was India. Despite only two companies in the Global Top 100, a strong domestic stock market performance and robust earnings increased their market capitalisation by $63bn or 37%.
Ross Hunter, Partner and IPO Centre Leader, PwC UK comments:
"While the US continues to be the powerhouse of the Global Top 100, we expect to see a growing contribution from China, India and other developing markets. The new entrants from India and Saudi Arabia this year, and strong growth in the value of companies from the rest of the world support this view."
The technology sector continues to be the largest component of market capitalisation within the Global Top 100, ahead of the financials sector, with healthcare in third place. Growth in the healthcare, consumer services and telecommunications sectors of 15% outpaced technology's growth (6%), which experienced volatility in late 2018. Financials was the weakest performing sector with a 3% decline in market capitalisation.
The global top ten continues to be dominated by the technology and e-commerce companies – Microsoft, Apple, Amazon, Alphabet – followed by Facebook in sixth position and Alibaba and Tencent as numbers seven and eight, respectively.
Microsoft was the strongest performer in terms of absolute increase in market capitalisation, gaining $202bn or 29% in value compared to 2018, which propelled it into the top spot. It's followed by Apple, Amazon and Alphabet. This breakaway group is 40% ahead of the fifth ranked company, Berkshire Hathaway, which has a market capitalisation of $494bn.
In the private company domain, the value of the top 100 unicorns grew by 6% to $815bn at 31 March 2019, consistent with their public company counterparts. Nearly half (48%) of the top 100 unicorns were from the US, also in line with what we see in the Global Top 100.
Notably, Greater China contributes approximately 30% of unicorns in both number and value terms, which is a much higher proportion than for the Global Top 100. As a significant source of future IPOs or acquisitions by other companies, this suggests that we can anticipate more entries from Greater China into the Global Top 100 in due course.
Ross Hunter, Partner and IPO Centre Leader, PwC UK:
"While the technology sector did not perform as strongly as in previous years, it continues to dominate the Global Top 100, with the top four US giants in a league of their own. Longer term, we anticipate the imbalance reducing, with Greater China technology companies, in particular, challenging the current position. The prominence of companies from Greater China amongst the unicorns may be evidence to support this."
View the PwC Global Top 100 here.
First Road Safety Profile Report to Help Save Lives on the Road
The World Bank's Global Road Safety Facility (GRSF) presented the Guide for Road Safety Opportunities and Challenges: Low- and Middle-income Country Profiles during the 3rd Global High-Level Conference on Road Safety in Stockholm. The guide gives a precise assessment on the magnitude and complexity of road safety challenges faced by low-and middle-income countries (LMICs) and helps policy makers understand the road safety framework in context of their own country systems and performance. The guide also helps countries to build and appreciate the business case for vital road safety investment.
LMICs are facing a major challenge in road safety. Each year, 1.35 million people are killed on the worlds' roads, and a further 50 million are injured, with the vast majority of these (over 90 percent) occurring in LMICs.
One major barrier to improving this situation is a lack of understanding of the problem due to deficient information. Many vital metrics of road safety performance are not measured effectively in most LMICs, including the actual number of road crash fatalities and serious injuries. Measures of progress such as safety rating of roads, age and safety of vehicles, and safety behaviors such as helmet or seatbelt use are also commonly not known. This limits every aspect of road safety management and delivery, including resource allocation, advocacy, intervention selection, and prioritization of resources.
Information is required to guide progress across all pillars of road safety—management, roads, speed, vehicles, road users, and post-crash care— in order to understand deficiencies and opportunities, set ambitious targets for improvement, monitor progress and develop advocacy and commitment for interventions that work.
The Road Safety Country Profiles present information on all these pillars along with information on the current status for each country and region along with extensive information on key risk factors, issues and opportunities. This report provides a baseline for monitoring progress on vital metrics for road safety. It will be updated to measure progress on evidence-based road safety measures during the current decade.
The report also guides action: Clear advice and references regarding robust policies and other interventions are provided to countries facing specific challenges, allowing them to take direct action on priority issues and opportunities.
"The road safety agenda is critical for development, from building and maintaining human capital, to ensuring long-term growth and poverty reduction prospects. This groundbreaking report responds to the urgent need to collect and document road safety performance data—an important step toward a clear understanding of the problem," said Makhtar Diop, Vice President for Infrastructure, World Bank. "As the road safety challenge moves into a new decade, this report will help build on achievements at the local, regional and national levels, and strengthen the foundation for a new phase of action."
The guide was developed by GRSF together with the World Bank, with funding support from UK Aid and the World Bank. GRSF has been a leading global actor for the global road safety agenda and plays a vital role in providing guidance, leadership, and funding to LMICs, international partner organizations, academia, and NGOs via a wide range of research studies, guidance documents and technical support.
The GRSF gratefully acknowledges the many sources employed to calculate various measure. In particular, we thank to the World Health Organization (WHO); the Institute for Health Metrics and Evaluation (IHME); the International Road Assessment Programme (iRAP); and the United Nations Environment Programme (UNEP) for the significant use we have made of their data.
Germany's ambitious efforts to advance its clean energy transition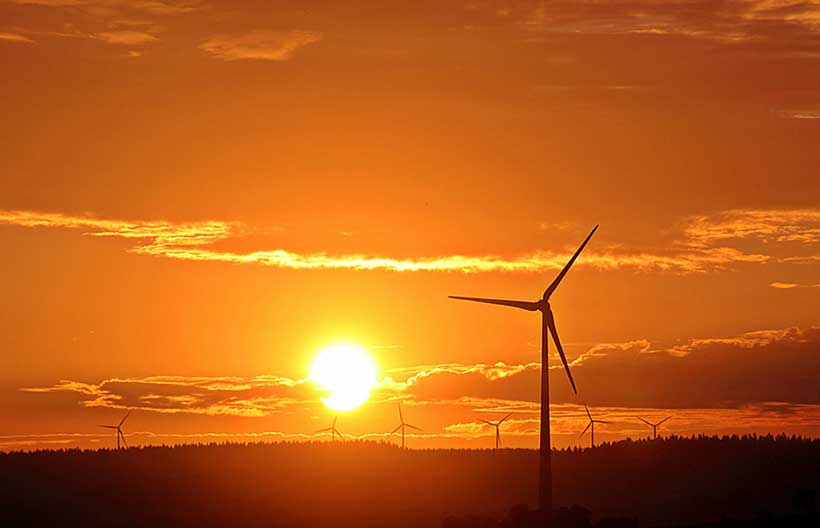 The International Energy Agency released its latest in-depth review of German energy policies today, welcoming the country's bold approach to its clean energy transition.
Since the last IEA review of German energy policies, the Energiewende, German for "energy transition," has been the defining feature of the country's energy landscape. It is an impressive plan for transforming the country's energy system to a more efficient one supplied mainly by renewable energy. It aims to phase out electricity generation from nuclear power by the end of 2022. More recently, the government announced plans for a phase out of coal by the end of 2038.
Germany's national climate change strategy is defined in the Climate Action Plan 2050, which sets out a longer-term pathway for sector-specific emissions reductions, as part of the Energiewende. Compared with the base year of 1990, the key goals are to achieve at least a 40% cut in greenhouse gas emissions by 2020 and 80-95% by 2050. Germany has made notable progress in cutting its emissions. In 2019, it had the largest decline in energy-related carbon dioxide emissions of any EU country, according to IEA data released last week.
"The Energiewende has been successful in electricity generation, where it has been effective at substantially increasing the share of renewable electricity supply. To further support the role of renewables, the government will need to ensure a transmission grid expansion and promote the development of hydrogen technology," said the IEA's Executive Director, Dr Fatih Birol, who launched the report in Berlin with Peter Altmaier, Germany's Federal Minister for Economic Affairs and Energy.
However, given the requirement for additional renewable capacity, the IEA review highlights the need for Germany to ensure a continued strong investment environment for wind generation, including to address recent social acceptance and permitting issues impacting the onshore wind sector, as well as repowering ageing wind facilities. In addition, the review urges the government to facilitate the smooth system integration of renewables, in particular through a buildout of much-needed additional transmission capacity to carry wind resources from the north to the south.
Despite the extraordinary progress in renewable electricity, the report notes that the nuclear phase-out as well as higher electricity exports have offset some of the emissions benefits. Still, the government's planned coal phase-out could help the country remain on track to achieving its longer-term emissions targets in the electricity sector.
To date, the electricity sector has been shouldering a sizeable share of the Energiewende's costs and progress; other sectors need to follow suit. "Building on success in the electricity sector, now the government must focus its efforts on achieving stronger emissions reductions in the transport and heating sectors. The IEA welcomes the recently adopted Climate Action Programme 2030, which includes a carbon price in the transport and heating sectors, as an important step in the right direction," Dr Birol noted.
Beyond that, the programme includes a focus on technology development to support the energy transition, such as the use of more electric vehicles and hydrogen-based energy systems. It is also mindful of the distributional impacts of climate policies and aims to ensure a level playing field across sectors and stakeholders.
Energy security remains a focus area for the IEA, and Germany has maintained a high degree of oil, natural gas, and electricity supply security. As the nuclear and coal phase-outs increase Germany's reliance on natural gas, the review finds it will be increasingly important for the country to continue efforts to diversify its gas supply options, including through the import of liquefied natural gas.
"I would like to thank Minister Altmaier for his collaborative spirit and commitment to building a secure and sustainable energy future. It is my hope that this report will help Germany as it undertakes this very important energy transition," said Dr Birol.
Off-Grid Solar Industry Grows Into a $1.75 Billion Annual Market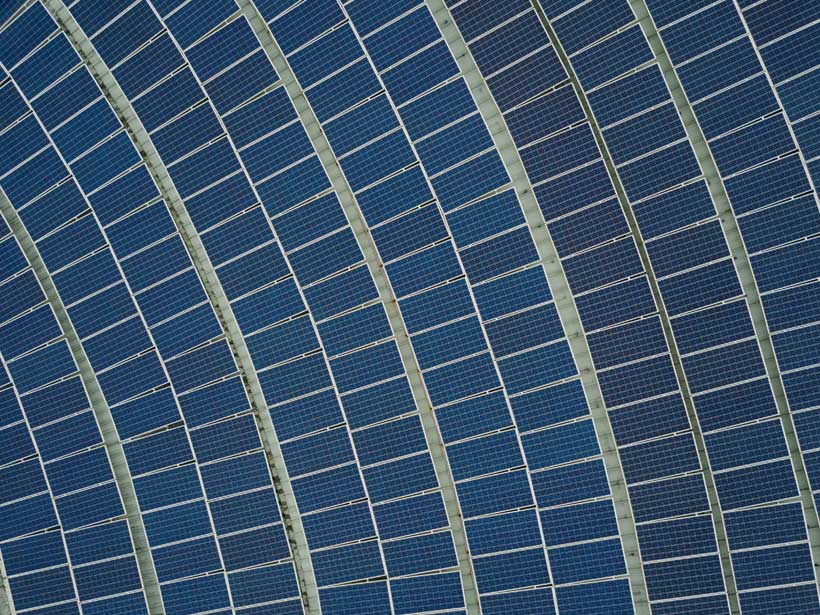 The off-grid solar industry has grown into a $1.75 billion annual market, providing lighting and other energy services to 420 million users and remains on a solid growth curve, a new World Bank Group and GOGLA report shows.
The 2020 Off-Grid Solar Market Trends report finds that the industry has made tremendous strides in the past decade. Since 2017, revenues from the off-grid solar industry continue to rapidly grow, increasing by 30 percent annually. To date, more than 180 million off-grid solar units have been sold worldwide and the sector saw $1.5 billion in investments since 2012.
With 840 million people still lacking access to electricity, the growth of the off-grid solar industry is critical to meeting the Sustainable Development Goal (SDG7) for universal access to affordable, reliable, sustainable and modern energy by 2030.
"The off-grid solar industry is instrumental for achieving universal electricity access," said Riccardo Puliti, Global Director, Energy and Extractive Industries and Regional Director, Infrastructure, Africa, at the World Bank. "We are scaling up our support to client countries by helping them leverage this potential through innovative and financially sustainable solutions," he added.
According to the report, the sector would need an additional boost of up to $11 billion in financing. More specifically, the sector would need to grow at an accelerated rate of 13 percent, with up to $7.7 billion in external investment to companies and up to $3.4 billion of public funding to bridge the affordability gap.
"Only by crowding in commercial finance at scale can we reach the target of achieving universal access by 2030," said Paulo de Bolle, Senior Director, Global Financial Institutions Group for IFC. "We are eager to work with our local bank partners in the more mature off-grid markets where commercial debt can drive the next stage of market growth."
Trends demonstrate that companies are moving into new geographies and underserved markets as established markets become more saturated. These companies are also shifting towards larger, higher-margin solar home system sales in response to growing consumer demand for appliances and back-up systems.
"This report is another confirmation of the significant impact off-grid solar has already achieved, and the massive opportunity that remains going forward," said Koen Peters, Executive Director of GOGLA. "The Market Trends Report shares details on where we stand, and where we should be heading next."
The report summary of the biennial flagship report, which is published by the World Bank Group's Lighting Global Program and the Global Off-Grid Lighting Association (GOGLA), in Nairobi at the Global Off-Grid Solar Forum and Expo where President Uhuru Kenyatta welcomed more than 1200 participants today. The full report will be available in March, 2020.
About the Market Trends Report
The report summary of the biennial flagship report, which is published by the World Bank Group's Lighting Global Program in cooperation with GOGLA and support from the Energy Sector Management Assistant Program (ESMAP).