Human and food security in South Asia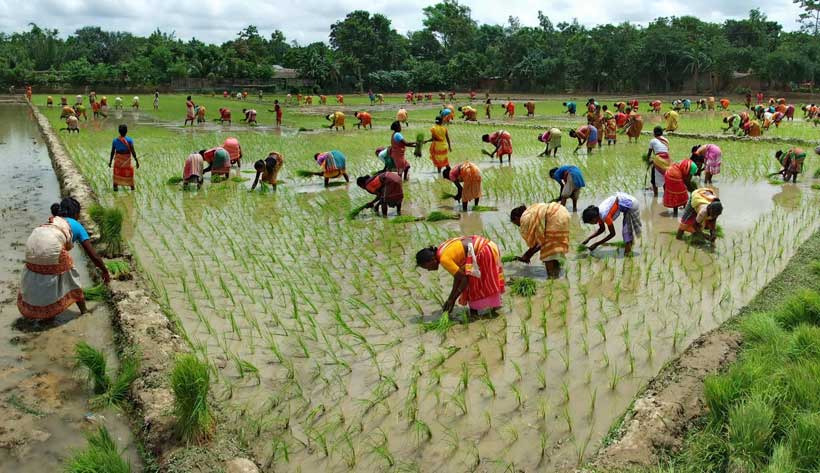 Authors: Areeja Syed and Fatima Ahmed
This world in which we are living is a very insecure and prone place where problems like poverty, crisis, conflicts, negative peace, natural disasters, economic instability, violence, health problems, environmental issues and deficient food have surrounded a human from all sides. Human is insecure in the presence of these problems and this is what we call human insecurity. (GASPER n.d).There are many challenges to overcome human insecurity like to give environmental security, food, health, psychological security and many more to humans. In this article we will particularly talk about food security which is one of the most prominent challenges to human security in the contemporary world.
Food Security
In 1974,World Food Conference was held which defined food security with regard to guarantee stable supply and price constancy of basic foodstuffs at the system and state level. The form in which all the people of the world have access to food, whether it is economic, social, physical, but everyone should have access to food to have a healthy and active and nutritious lifeIn 1983, The analysis of FAO mainly focused on food access and they also emphasized on the economic access, stability and the demand-supply aspect. (Food and agriculture organization of the united nations. 1996).
Food security comprises of four main components in which the first is the availability of food, it means whether everyone is getting enough and sufficient food according to their need. Second the accessibility of food which focuses on the income and sources of an individual that whether they are having ample and enough income, to buy food for them and their family. Although it's primary concern is income but it also analyses gender, literacy and employment status. It also highlights that despite accessibility to food, people are unable to access quality food which results in malnutrition e.g. Indian Famine in West Bengal in 1943. In the case of South Asia, despite having access to food, there is less improvement in malnutrition.
Third aspect of food security is the constancy of food, which implies people should have stable, constant and permanent access to food all the time without having any risk or fear of losing economic or physical accessibility in various conditions like natural disasters, wars, economic deprivation. Especially when the global prices of food fluctuates, the South Asian governments finds it a challenge to ensure food security for its people. For this purpose they provide different types of incentives to farmers to maintain balance between demand and supply (Amjad,2010).Fourth aspect is the nutritious and biological aspect of food which implies that individuals are getting healthy and clean eatery and water which will ensure healthy and active lifestyles of the people.
Reason of Food insecurity in south Asia
1.SAARC countries population growth:
The population of SAARC countries is 22 percent of total population of the world with India alone contributing about 1.17 billion people (over 17 %) to it. The shares of Pakistan and Bangladesh in world's population stand at 2.5 and 2.4 percent respectively. The population growth rate has slowed down overtime in almost all the countries with Sri Lanka attaining a population growth rate of 1.3. Bangladesh, India, Nepal, and Pakistan also have moved in that direction, though Pakistan still has a high rate of population growth.
2. Urbanization/Migration from rural to Urban Areas:
   The urban poor are generally more vulnerable to food insecurity resulting from shocks like high inflation. Despite high population growth in rural areas the reduction in the percentage of rural population in almost all the countries (except Sri Lanka during the period 1991-2006) points to an accelerated migration from rural to urban areas. This migration results from both pull and push factors working simultaneously. Cities offer higher wage and better employment opportunities as well as greater availability of services like heath care and education. The push factors that force migrants to leave rural areas include factors like displacement by conflict, disasters, droughts,landlessness, land degradation, and population pressures on land. The growth of cities on one hand inflates the population of net food buyers and on the other hand reduces arable land by converting productive agricultural land and water resources to residential and industrial uses. Thus, the process of urbanization is a potential threat to food security in the region.
Climate change:
Agricultural production in South Asia is also prone to high risks resulting from high variations in weather. The future projections of climate change indicates that South Asia is very likely to be affected by warming during this century. The availability of freshwater is projected to decrease and coastal areas will be at greatest risk due to increased flooding from the sea and rivers. It is predicted that a rise in temperature may reduce yields of rice, wheat, other cereals, and certain cash significantly. Various sub-sectors of agriculture bear the effect and contribute to global climate change. Any neglect or failure on part of the countries of the region to develop and adopt technologies for climate change mitigation and adaptation of agriculture to sustainable resource use and environment friendly improved practices may lead to severe food insecurity in the region.(Amjad,2010)
A Way Forward
Nearly 40 percent of the world's hungry lives in South Asia, even before the food price crisis of 2008. Hunger silently stalks the entire region, from the steep mountain slopes of Nepal to the dry, arid plains of southern Afghanistan. (Farooq 2016)Although large scale famines have largely been kept at bay, millions of poor people in Bangladesh, unable to afford two meals a day are left literally clutching at straws. On the other hand, a declining trend in per capita food production and supply is observed in most of the South Asian Countries except India and Pakistan. In this context, the achievement of food security in the region can be facilitated by the members of SAARC. They should extend its cooperation in food production within the member states and should work towards some regional cooperation
1. Regional Trade: There is a need to have regional trade, countries under one region need to import and export, which is beneficial for every state within the region.
2. Cooperation in technologies :technology sharing network for these crops can bring a considerable boost in production of these valuable food grains for attaining and sustaining broader food security in the region. (Pakistan Today 2018)
3. Revisiting SAARC Food Banking Mechanism: The idea of establishing SAARC Food Reserve was floated in 1988, the prime underlying aim was to provide regional support to national food security efforts and solve regional food shortages through collective actions but it is not operationalized yet so there is a need for practical implementation as well
4. Coping Strategies for Disasters: Given that natural disasters do not always care for national boundaries. Cross-boundary issues of disaster management should be addressed through enhanced regional cooperation. (Farooq 2016)
It is now the need of the hour that there should be some regional co-operation in order to eradicate the food insecurity specially by structuralism and by the practical implementation of the above suggestions, there is a need to eradicate all the hatred between the states like India and Pakistan and they must focus on human security. It is the responsibility of the states to give security to their people. The states should place human security at the centre of national policy making. Regional cooperation can assist the states to extend and promote human security to other countries as well.
What forced India to abandon its world-power ambition?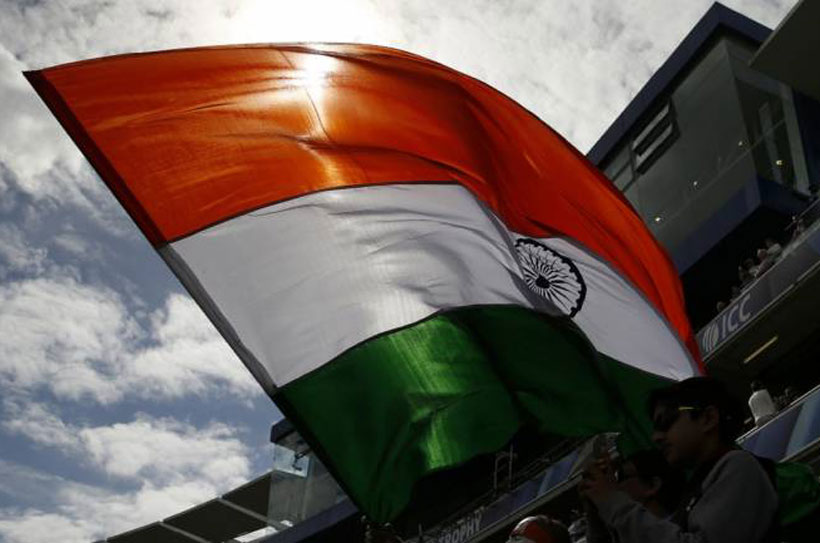 The writer is of the view that India regarded itself as a rightful successor to Imperial India. It viewed Pakistan as an unviable entity who seceded from "great" India. A series of cataclysmic events scuttled India's ambition. India uncannily annoyed China, then Soviet Union and even the USA. India's disastrous defeat in the 1962 Sino-Indian War made India realise that it has to concentrate on its immediate surroundings. But, India is still to realise that without burying the hatchet with Pakistan, India can't realise its dream of even regional hegemony.
India is a multi-racial, multi-religious and a multi-linguistic "union". The Englishman was able to hold this "loose sally" together by use of force. There were ebbs and flows of centrifugal movements in some states. But, the Englishman was able to quell them in nascent stage.
The desire for self determination or independence from English yoke arose very late in India. In fact, it was the Englishman himself who paved way for arousal of political consciousness in at least the elitist Indian leaders. David Hume, followed by a few other Britons, headed the Indian National Congress, until toddler indigenous leaders grew strong enough to lead it.
India's perception as an imperial successor
India dreamt ofbeing an undisputed successor to the pre-partition Imperial India. It harboured ambition to emerge not only a South Asian hegemon but also a world power. However, its ambition suffered many setbacks. Let us review vicissitudes of India's "greatness" ambition in historic context.
1947- 1962 period
To get recognised as a major world power it was necessary for India to establish its primacy first as a major power in its neighbourhood. The Quaid-e-Azam wished that India and Pakistan to forget acrimony of the partition. He keenly desired that the subcontinent and all of South Asia should remain aloof from rivalry. He proposed a joint defence pact with India.
Had India accepted his idea, the two countries would not have been at daggers drawn after independence. Before his final flight (Aug 7, 1947) from Delhi to Pakistan, he sent a message to the Indian government, "the past must be buried and let us start as two independent sovereign states of Hindustan and Pakistan, I wish Hindustan prosperity and peace." Vallabhbhai Patel replied from Delhi "the poison [the Quaid] has been removed from the body of India. As for the Muslims, they have their roots, their sacred places and their centres here. I do not know what they can possibly do in Pakistan. It will not be long before they return to us."
Even Nehru, an ostensibly liberal leader, regarded the creation of Pakistan as a blunder. His rancour against Pakistan reached a crescendo in his remarks: "I shall not have that carbuncle on my back." (D. H. Bhutani, The Future of Pakistan, page 14).
Ayesha Jalal in a paper Why Jinnah Matters (Maleeha Lodhi (ed.), Pakistan: Beyond the Crisis State) recalls: "Just before his own death, Jinnah proposed a joint defence with India as the Cold War started to shape the world and the two power blocs began to form. Jinnah was still thinking as a South Asian nationalist…had Jinnah's vision prevailed and found an echo in India, we would have seen a very different South Asia…there would have been no crippling defence expenditures."
"There would have been no reason to join one or other camp of the Cold War. There would have been open borders, free trade and regular visiting between the two countries…a more humane sub-continent might have emerged.
India's cold shoulder compelled Pakistan to challenger her self-conceited "primacy" at every footstep. Accession of some princely states either to India or to Pakistan became a bone of contention between the two next-door neighbours, toujours at daggers drawn. The Jammu and Kashmir was, particularly, a hard nut to crack.
Pakistan posed a formidable adversary to India's hegemony at every international forum. To pacify Pakistan, India's then home minister, Vallabhai Patel offered Kashmir literally on a platter to Pakistan in exchange for Junagadh. But, Liaquat Khan, then Pakistan's prime minister spurned the offer. He mused `what shall I make of the Kashmir mountains'.
Faced with the raiders in Kashmir, Pandit Jawahar Lal Nehru approached the United Nations for "mediating", not for "declaring Pakistan an aggressor". The stark, nay brutal reality then was that India realised that at the United nations not only the permanent but also the temporary members supported Pakistan's position. India did not approach even the International Court of Justice as it perceived that it had a weak case.
India remained nominally non-aligned while Pakistan joined security alliances with the USA. Military and quasi-military confrontations took place between the two neighbours. But the Kashmir dispute remained unresolved despite the fisticuffs. Even today, Kashmir is a nuclear tinderbox.
Setback to India's world-power ambition (1962 to 1991)
India's disastrous defeat in the 1962 Sino-Indian War buried India's dream of world leadership. India was able to dismember Pakistan's eastern wing in 1971. Yet, her dream of becoming a world power or a South Asian hegemon remained unfulfilled. Political instability coupled with erratic economic policies whittled down Pakistan's clout in comity of nations. In contrast, India, post-1991, adopted such economic policies that rejuvenated its tottering economy. Still, India could not get recognised as a paramount power in the South Asia as the Imperial successor to the British raj.
India imposes hegemony on some Himalayan states
While Pakistan remained defiant, India managed to coerce Nepal, Bhutan and Sikkim to sign such treaties in 1949 and 1950 that made "New Delhi in charge of their foreign policy" (Manjeet S. Pardesi, Is india a South Asian or Asian Power; Knut A. Jacobsen, Routledge Handbook of India, page 136). Sikkim was absorbed into the Indian Union in 1975. About Bhutan, there are strong voices in India demanding India should annex it before China does so. To tame Nepal, a landlocked country, India blockaded it and annexed its Kalapani territory. But, Nepal is steadfastly resisting India's pressure.
India's significant post-partition "Asian Great Power" initiatives
Convinced of being heir-apparent to Imperial India, Nehru organised Asian Relations Conference a few months before the country's independence in March-April 1947 (India became independent on August 15, 1947). In January 1949, India organised a conference on Indonesia to deal specifically with Asian issues, particularly Indonesian independence from the Dutch. At the same time, India forgave debts owed by Burma (Myanmar) to India during its separation from India in 1937.
In 1951, India signed a security treaty with Indonesia. A few months later, it signed a similar treaty with Burma. During the early post-colonial year, Burma behaved as if it was India's vassal. India dictated Burma even on the latter's internal security issues. In 1952, India signed a treaty with Philippines that amounted to a non-aggression pact. This "pact" was signed amid an environment in which China in post-War (post-Colonial) context appeared to assume a threatening posture in view of situation emerging in Korea and Indo-China. An Indian chairman happened to head each of the three International Commissions of Supervision and C control for Vietnam, Cambodia and Laos, created at Geneva in 1951.
Ascending on great-Asian power trajectory, India signed security arrangements with Indonesian Air Force n 1956, with navy in 1958, and army in 1960.
Forays into North East Asia
Engrossed with great-power ambition, India did not confine its foreign-policy endeavours to the Southeast Asia. It dabbled into Northeast Asian affairs also. Even without any direct diplomatic ties, Korean peninsula was de facto divided during 1950-53 (in the wake of the Second World War). India continued to maintain a facade of non-alignment despite desire and initiatives to forge security alliances with several countries.
India irks China and the then Soviet Union
Diplomacy is like the acrobatics of balancing on a tight rope. Though the USA opposed, India recognised de jure the People's Republic of China. The USA, under Harry S. Truman (1956) began to suspect India as a Communist-China sympathiser.
Throughout the 1950s, India supported China's inclusion in the United Nations' Security Council. Besides, it introduced the Communist China to the Afro-Asian countries at Bandung in 1955.
India even legitimized China's invasion and annexation of Tibet by signing the 1954 panchsheel agreement. India under Nehru also acted as a diplomatic interlocutor between China and Tibet after India had granted refuge to Delai Lama in the wake of Lhasa Uprising.
China and the Soviet Union become suspicious of India's equivocal foreign policy
India continued making goodwill gestures to both China and the Soviet Union. But, the both countries construed Indian policies as a conundrum. To their chagrin, India supported the US-sponsored resolution on Korea. This gesture annoyed both the Soviet Union and China. They became skeptical of India's nonalignment credentials.
India's role in repatriation of Korean prisoners of war (POW)
India shrugged off China's and Soviet Union's annoyance and lobbied hard for repatriation of the Korean POW. Through India's effort, some 23000 POW happened to be repatriated though it then appeared to be a Herculean job. Under India's Lieutenant General KS Thimayya, Major General SPP Thorat leading some 6000 Indian troops and administrative personnel in the Custodian force (that landed in Korea) accomplished the POW's exchange.
India woos Japan (Far East)
At the International Military Tribunal for the Far East in Tokyo, all the 25 top Japanese leaders were charged with Class A war-crimes. Indian judge Radhabinod Paul declared all of them "not guilty".
India regarded USA's San Francisco Peace Treaty with Japan as "unfair". This treaty bound Japan to pay war-time reparations. India signed a separate treaty, the first ever with Japan, waiving all war-time reparations.
Under Nehru, India invited Japan to the 1955 Bandung Conference even though Japan was not then a member of the United Nations. Japan became a member of the UN later in 1956.
How Sino Indian bonhomie ended?
China suspected India was bent upon reverting Tibet into its pre-1950-51 status as a buffer state between India and China. India's disastrous defeat in 1962 Sino-Indian War buried India's ambition to emerge as a major Asian power for the remainder of the Cold-War period.
India hails Galwan (Ladakh) unarmed clashes as a "victory". But, in actual fact, the clashes were a storm in a teacup. India's stand in media contradicted its official stand. India admits China "did not annex an inch of Indian territory" (so said Indian prime minister Narendra Modi at the all-party political moot).
End of World-power ambition
The 1962 Sino-Indian War ad Galwan clashes portrayed India as a power that could not stand China without external military support. India was forced to revert conceptually to the subcontinent as her primary area of concern. Despite Pakistan's vivisection in 1971, India remained a regional power.
Pakistan's moves to cut India to size
Pakistan facilitated the USA's tacit alliance with China. It achieved nuclear parity with India. It prevented India from emerging even as an undisputed regional bully.
In 1972, the then Shah of Iran declared "any attack on Pakistan would be tantamount to an attack on Iran and that Teheran was committed to the territorial integrity of Pakistan".
India's Indira Doctrine
In the aftermath of India's "victory over Pakistan", India embarked upon Indira Doctrine (ID). This doctrine is akin to Monroe Doctrine. The ID postulated "South Asia was India's sphere of influence and India would not tolerate the intervention of any extra-regional power here unless it was on India's terms. At the same time, India would not intervene in the domestic affairs of the regional states unless requested to do so".
Application
Within framework of this doctrine, India intervened in the Sri Lankan Civil War (1983-1990), forestalled a coup in Maldives (1988) and blockaded Nepal during 1989-90 to force it to toe India's diktat in economic and diplomatic relations.
India's post-1991 (Cold War) major Asian-power policy (Look East Policy)
Subdued by several events, India appears to have now abandoned world-power ambition. It is concentrating on consolidating it position as a major Asian power. .Under Manmohan Singh, India undertook structural economic reforms that banked on Japan, the World Bank, the International Monetary Fund and the Asian Development Bank.
India strengthened its naval command in Andaman and Nicobar Islands and began conducting joint naval exercises with Indonesia, Malaysia and Singapore (Lion King annual bilateral submarine warfare exercise). India trained Malaysian pilots to fly MiG-29 aircraft and upgraded defence cooperation with Vietnam.
Concluding remarks
India sees itself as "indispensable to the strategic balance of power in Asia". It abhors China dominance in the region.
A series of jolts reduced India's world-power inspiration to major Asian-power ambition. Nehru declared, ` India was bound to play the role of "leading and interpreting Asia and specifically South East Asia to the wider world' Manmohan Singh, the architect of India's Look East policy, stressed, 'India's Look East Policy was not merely an external economic policy, it was also a strategic shift in India's vision of the world and India's place in evolving global economy'.
India's great-power dream will remain unrealized unless it mends its fence with Pakistan. Sandwiched between China and Pakistan, India is unlikely to win a two front war.
Pakistan's place in a new world order is anybody's guess. Recent policy moves suggest options that run the gamut from a state that emphasizes religion above all else to a country that forges a more balanced relationship with China and the United States.
The options need not be mutually exclusive but a populous, nuclear-armed country whose education system is partially anchored in rote learning and memorization of the Qur'an rather than science is likely to raise eyebrows in Washington and Beijing.
Pakistan has long viewed its ties to China as an unassailable friendship and strategic partnership China but has recently been exploring ways of charting a more independent course.
Relations between Islamabad and Beijing were bolstered by an up to US$60 billion Chinese investment in the China Pakistan Economic Corridor (CPEC), a cornerstone of the People's Republic's infrastructure, transportation, and energy-driven Belt and Road Initiative.
Deeply indebted to China as a result of the Belt and Road that has significantly contributed to electricity supply and transportation infrastructure, Pakistan will have to tread cautiously as it explores the margins of its manoeuvrability.
Nevertheless, suggesting that CPEC may not live up to its promise to significantly boost the country's position as a key Belt and Road maritime and land transportation hub, Pakistan recently agreed with Saudi Arabia to shy away from building a US$10 billion refinery and petrochemical complex in the port of Gwadar, long viewed as a Belt and Road crown jewel. The two countries are looking at the port city of Karachi as an alternative.
Gwadar port has been troubled for years. Completion of the port has been repeatedly delayed amid mounting resentment among the ethnic Baloch population of the Pakistan province of Balochistan, one of the country's least developed regions. Work on a fence around the port halted late last year when local residents protested.
Building the refinery in Karachi would dent Chinese hopes of Gwadar emerging as a competitive hub at the top of the Arabian Sea. Doubts about Gwadar's future are one reason why landlocked Tajikistan, as well as Afghanistan, are looking at Iranian ports as alternatives.
Saudi Arabia and Pakistan initially agreed on building the refinery in Gwadar in 2019 during a visit by Saudi Crown Prince Mohammed bin Salman. A Saudi-funded feasibility study has since suggested that Gwadar lacks the pipeline and transportation infrastructure to justify a refinery. The refinery would be cut off from Karachi, Pakistan's oil supply hub.
In a similar vein, Pakistan has been discussing a possible military base in the country from which US forces could support the government in Kabul once the Americans leave Afghanistan in September under an agreement with the Taliban.
Washington and Islamabad appear to be nowhere close to an agreement on the terms that would govern a US military presence in Pakistan but the fact that Pakistan is willing to entertain the notion will not have gone unnoticed in Beijing.
Pakistan borders on China's troubled province of Xinjiang, home to Turkic Muslims who face a brutal Chinese attempt to squash their religious and ethnic identity.
China fears that Pakistan, one of the few countries to have witnessed protests against the crackdown in the early days of the repression, could be used by Turkic Muslim militants, including fighters that escaped Syria, as a launching pad for attacks on Chinese targets in the South Asian country or in Xinjiang itself.
The notion of Pakistan re-emerging as a breeding ground for militants is likely to gain traction in Beijing as well as Washington as Pakistan implements educational reform that would Islamicize syllabi across the board from primary schools to universities. Critics charge that religion would account for up to 30 per cent of the syllabus.
Islamization of Pakistani education rooted in conservative religious concepts contrasts starkly with moves by countries like Saudi Arabia and the United Arab Emirates to de-emphasize religious education and ensure that it is more pluralistic. The two Gulf states have positioned themselves as proponents of moderate forms of Islam that highlight religious tolerance while supporting autocratic rule.
"Pakistan is an ideological Islamic state and we need religious education. I feel that even now our syllabus is not completely Islamized, and we need to do more Islamization of the syllabus, teaching more religious content for the moral and ideological training of our citizens," asserted Muhammad Bashir Khan, a member of parliament for Prime Minister Imran Khan's ruling party.
By implication, Mr. Khan, the parliamentarian, was suggesting that Pakistan was angling for a conservative leadership role in the Muslim world as various forces, including Saudi Arabia, the UAE, Turkey, Iran and Indonesia compete for religious soft power in what amounts to a battle for the soul of Islam.
The educational reform boosts Prime Minister Khan's effort to be the spokesman for Muslim causes. The prime minister has accused French President Emmanuel Macron of peddling Islamophobia and demanded that Facebook ban expressions of anti-Muslim sentiment.
Critics warn that the curriculum will produce anything but a society that is tolerant and pluralistic.
Said education expert Rubina Saigol: "When the state aligns itself with one sect or a singular interpretation of religion, it opens the doors to sectarian conflict, which can turn violent… There is lip service to the ideas of diversity, inclusion and mutuality but, in reality, an SNC that is gender-biased, sectarian and class-based, will sharpen social differences, undermine minority religions and sects, and violate the principles of federalism." Ms. Saigol was referring to Prime Minister Khan's Single National Curriculum project by its initials.
Former Senator Farhatullah Babar warned that "The SNC…opens the door for… (religious) seminary teachers to enter mainstream educational institutions… It is well known that a majority of the education of seminary students is grounded in sectarianism. Imagine the consequences of…seminary teachers trained and educated in sectarian education entering the present educational institutions."
Why successful mediation efforts could not be employed to resolve the Kashmir conflict?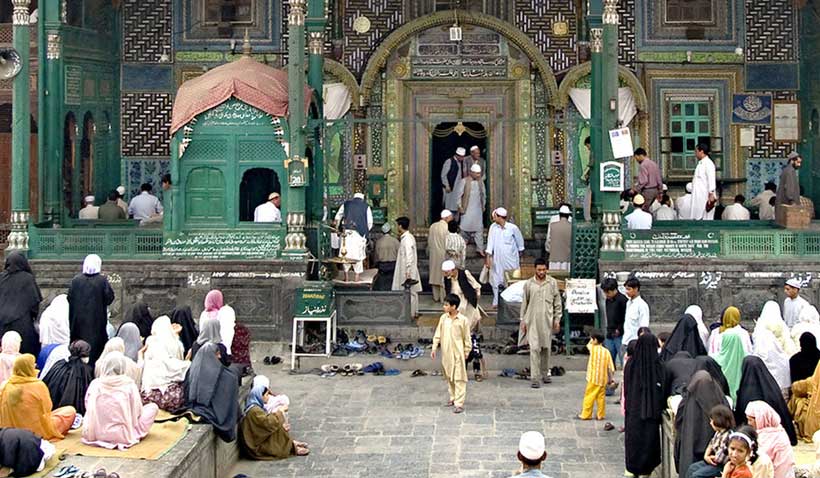 Mediation is a process in which a dispute between two parties is resolved effectively with the help of a third party. It helps to resolve international conflicts peacefully because in mediation the third-party mostly has no direct gains from it and cannot have coercive policies, rather it discusses win-win situation for both parties and helps them resolve the issue. Unfortunately, Kashmir has been a bone of contention between India and Pakistan for almost 74 years, and yet all mediation efforts have failed.
Kashmir is a disputed territory between India and Pakistan in the South Asian region. The issue dates back to 1947 during the partition of the sub-continent when India and Pakistan were formed and were liberated from the British colonialism. At the time of partition, there were more than 500 princely states and they either had to accede to India or Pakistan or choose to stay independent. Moreover, they had to keep their geographical and religious contiguity in mind before acceding to any of the state. Many states made quick decisions but the Maharajah of Kashmir delayed the decision because he was a Hindu and wanted to join India but the majority of population was Muslim and they wanted to be a part of Pakistan. During his contemplation, the Indian forces entered into the state of Jammu and Kashmir to illegally occupy the state. As a result, tribal groups from Pakistan entered into the state to help their Muslim brothers and Pakistan also backed them actively. Realizing the sensitivity of the matter, India took this issue to the United Nations. The UN helped in establishing a ceasefire line that divided the state into two parts, one controlled by Pakistan called Azad Jammu and Kashmir (AJK) while the other is under Indian occupation and is called Indian Occupied Kashmir (IOK).
Since then, the UN has passed several different resolutions to resolve the Kashmir conflict for good but India is not willing to accept the propositions of UNSC and other mediators. Kashmir still remains an issue to this day and the people of Kashmir are still waiting to get their right to self-determination and accession to Pakistan. India on the other hand has heavily militarized the territory and is trying to change the demography of Kashmir to reduce the Muslim majority.
Efforts of Mediation in the Kashmir Conflict
United Nations formed a special commission for the resolution of the Kashmir conflict known as the United Nations Commission for India and Pakistan (UNCIP). UNCIP and United Nations Security Council (UNSC) have passed a number of resolutions after the 1947-48 war for Kashmir, one of the principal resolutions being the one of 21st April, 1948 by the UNSC that stated: "Both India and Pakistan desire that the question of the accession of Jammu and Kashmir to India or Pakistan should be decided through the democratic method of a free and impartial plebiscite". This resolution focused on the basic human right of Kashmiri people to choose to live with whoever they want and they have the right to form an independent state.
The UNSC resolutions that came after that also focused on the point of plebiscite and the principles for the conduct of plebiscite. The UNCIP focused on the conduct of free and fair plebiscite for Kashmiri people in both parts of Kashmir and let the people vote for either India or Pakistan. UNCIP also passed some resolutions in this regard. The resolutions passed by UNCIP on 13th August, 1948 and 5th January, 1949 also reinforced the self-determination and plebiscite resolutions of UNSC. In July 1949, India and Pakistan established a ceasefire line through the Karachi agreement that was to be supervised by the military observers. The military adviser had the command of these observers and they all made the main group of United Nations Military Observer Group in India and Pakistan (UNMOGIP).
After the termination of UNCIP, the United Nations Security Council further passed a resolution no. 91 on 30th March, 1951 affirming that the constituent assembly and any action taken by it for the future of Kashmir would not constitute a disposition of the state and that the future would be decided through a plebiscite. It also decided to continue the working of UNMOGIP and continue the supervision of ceasefire in Kashmir. The other functions of the UNMOGIP were to observe the condition of ceasefire and report it to the UNSC. They were also supposed to investigate the complaints of ceasefire violations and give a written report of findings to each party and the Secretary General.
On 24th January, 1957 UNSC passed the resolution no. 122 regarding the determination of future of the part of state. It reaffirmed that the actions taken by constituent assembly would not satisfy its earlier resolutions and again called for a plebiscite. Later during the 1965 and 1971 wars between India and Pakistan, the UNSC asked both states to cease fire and follow the UN resolutions for Kashmir dispute. It maintained that the Kashmir dispute should be resolved by free and fair plebiscite and not to be taken militarily.
All the efforts made by the United Nations in order to resolve the Kashmir conflict have failed because of India's assertiveness in the state of J&K. India never agreed to taking out her forces from Kashmir and neither to hold a free and fair plebiscite that could help in determining the future of Kashmir. Mediations cannot be forced and both parties need to consent on a given solution by the mediators but India has never agreed upon the stance of the mediating body and keeps adding military in the region.
Some examples of arbitration tried by the United Nations that failed are as follows:
The first effort made in March 1949, where UNCIP convinced both parties to withdraw forces and asked for submission of their plans for the withdrawal, Pakistan submitted the plan but India refused.
Then in August 1949, another effort was made by President Truman and PM Attlee where they asked both parties to submit to the arbitration of Admiral Nimitz, Pakistan accepted this proposal but India rejected it again.
Then in December 1949, the president of UNSC General McNaughton proposed that the withdrawal should be in a such way that it does not impose fear in any party, Pakistan again accepted the Proposal while India rejected it.
In July 1950, Sir Owen Dixon's proposal about the exact sequence of withdrawals from Jammu and Kashmir territory were accepted by Pakistan but India rejected them.
In January 1951, the Prime Ministers of common wealth suggested that Indian and Pakistani troops in Kashmir should be replaced by neutral troops from Australia and New Zealand, Pakistan agreed to this; India did not.
In December 1952, the security council defined the number and character of the forces on both sides of ceasefire line present in Kashmir before the plebiscite, the rest were to be withdrawn. Pakistan accepted this resolution but India rejected it.
In early 1958, the UNSC again deputed Dr. Frank Graham on a mission of mediation between India and Pakistan for the solution of dispute. Frank Graham made five recommendations all of which were accepted by Pakistan and rejected by India.
The ceasefire violations by India time to time also show how India does not care about International Law and Human rights and keeps the torture going without holding a plebiscite do decide the future of the state.
The US supported the composite dialogue process between India and Pakistan which came to an end after the Mumbai attacks in 2008 and since then every time US hints at mediation, Delhi reacts with hostility. The reason is that Kashmir issue is not merely about a piece of land, rather it is more about nationality and political ideology. The Modi government stands tough on militancy in the Kashmir territory in order to enhance its claim and use it as a tool to instigate the notion of Nationalism in the Indian population to give legitimacy to his actions.
One of the major reasons for the failure of UNSC in bringing a peaceful and permanent solution for the Kashmir conflict is that it views the conflict as a political issue rather than a legal one. The Indian aggression and occupation should be seen as an issue of humanitarian intervention and should be dealt according to the international law in the International Court of Justice rather than an issue of political differences between India and Pakistan. The instrument of accession by India is the core issue which the UNSC consistently failed to point out in its resolutions.
Conclusion:
Many efforts of mediation have been made in the earlier days of the conflict by the United Nations in order to convince both India and Pakistan for a solution of the Kashmir crisis. Although UN has passed several resolutions in order to mediate between India and Pakistan but the drawback of mediation is that it is not coercive, it needs the consent of the parties in conflict upon a certain point. In case of Kashmir, India's assertiveness and extremist policies is a major reason why mediations have failed in resolving the Kashmir conflict. The international community needs to realize that this is not an issue of political differences rather an issue of violation of the international law.