Governments must take further action to boost job opportunities at an older age
In the face of rapid population ageing, governments must promote more and better job opportunities at an older age to protect living standards and the sustainability of public finances, according to a new OECD report.
Working Better with Age projects that, based on current retirement patterns, the number of older people (50+) out of the labour force because of inactivity or retirement who will need to be supported by each worker could rise by around 40% from 42 per 100 workers in 2018 to 58 per 100 workers in 2050 on average in the OECD area. In some countries such as Italy, Greece and Poland, there could be nearly as many or more older people out of the labour force as workers by 2050.
But by delaying the average age at which older workers leave the workforce as well as reducing the gender gap in labour force participation at younger ages, this average rise for the OECD area could be cut to just 9%. "The fact that people are living longer and in better health is an achievement to be celebrated," said Stefano Scarpetta, OECD Director of Employment, Labour and Social Affairs, at the launch of the report in Tokyo. "But rapid population ageing will require concerted policy action to promote active ageing so as to offset its potentially serious consequences for living standards and public finances."
The report stresses that much progress has been made to encourage older workers to continue to work up until the age of 65 and beyond in some OECD countries. Nevertheless, in virtually all OECD countries, the effective age at which older people exit the labour market is still lower today than it was 30 years ago, despite a higher number of remaining years of life. This is explained by a combination of poor incentives to continue working at an older age, employer reluctance to hire and retain older workers, and underinvestment in employability throughout working lives.
Further measures are required in many countries to ensure that work at an older age is encouraged and not penalised. Employment regulations as well as seniority wages should be reviewed and reformed where necessary so as to boost labour demand for older workers and discourage the use of precarious forms of employment after a certain age. Greater flexibility in working time and better working conditions more generally are also needed to promote higher participation at all ages. For example, long working hours may deter some older people from working longer and prevent some women, returning from child-rearing breaks, from pursuing longer work careers. Poor working conditions at a younger age may lead to poor health and earlier retirement at an older age.
It is also important to invest in older workers' skills, says the OECD. Many of them exhibit lower levels of digital readiness than their children and grandchildren, and they participate much less in job-related training than younger workers. "One key factor preventing older workers from closing the skill gap with younger employees lies in the fact that the employers usually do not see the benefits of investing in the training of their older employees", said Stefano Scarpetta. "Providing good opportunities for workers to upgrade their skills and learn new ones throughout their working careers is a key requirement for fostering longer working lives in good quality jobs".
In line with the OECD Council Recommendation on Ageing and Employment in 2015, the OECD recommends governments take further action in three broad areas, namely:
Reward work at an older age by: i) ensuring that the old-age pension system encourages and rewards later retirement in line with increased life expectancy, and providing more flexibility in work-retirement transitions; ii) restricting the use of publicly funded early-retirement schemes and discouraging mandatory retirement by employers; and iii) ensuring welfare benefits are used to provide income support for those unable to work or actively seeking work and not as de facto early-retirement schemes.
Encourage employers to retain and hire older workers by: i) addressing age discrimination in recruitment, promotion and retention; ii) seeking a better match between the labour costs and productivity of older workers by working with the social partners to review pay-setting practices and eliminating special employment protection rules based on age; and iii) encouraging good practice by employers in managing an age-diverse workforce.
Promote the employability of workers throughout their working lives by: i) improving access to lifelong learning and skills recognition; ii) improving working conditions and job quality at all ages; and iii) providing effective employment assistance for older workers facing job loss or wishing to find another job.
Digital technologies: Democracy under threat according to Kofi Annan Commission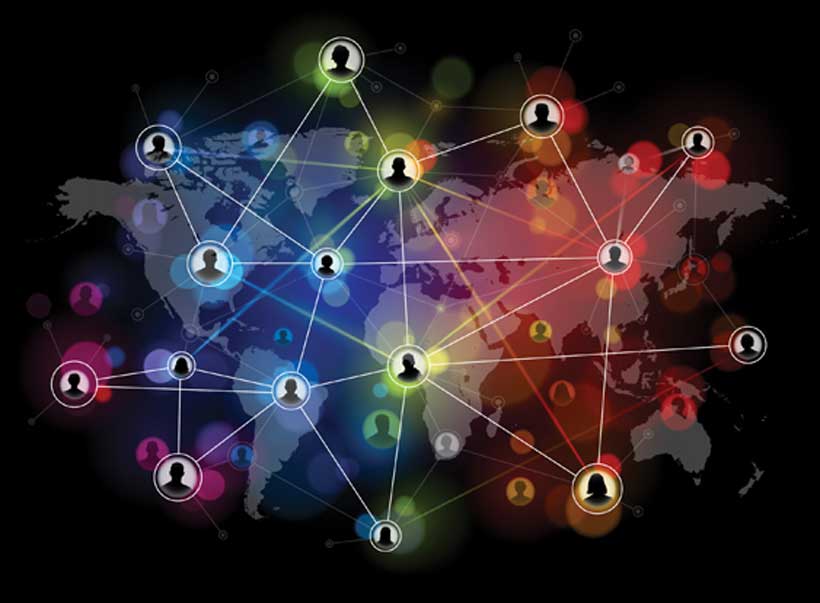 Annan Commission calls for urgent action by governments, business and civil society to protect democracy from digital threats. The final report of the Commission sets out actionable recommendations in five major areas: polarization, hate speech, disinformation, political advertising and foreign interference.
Among the key findings of the report:
Current debate on the impact of digital platforms is dominated by claims based on inconclusive evidence and competing or incomplete data;
The rise of the transnational business of election influencing poses risks to democracy if it is not regulated;
Democracies in the Global South are the most vulnerable to digital threats; and
Countries with pre-existing polarization, a history of violence, and highly partisan media are particularly vulnerable to the weaponization of social media.
The use of digital technologies during elections have become a source of concern after they have been weaponized during key events such as recent protests in Hong Kong, the 2019 EU Parliamentary elections, and the past US Presidential campaign.
This report comes at an inflection point where if action is not taken, electoral integrity will be at risk in key elections around the world this year.
It is the culmination of the Commission's work over the last year, which included extensive consultations in every continent. Laura Chinchilla, Chair of the Kofi Annan Commission on Elections and Democracy in the Digital Age, explained:
"Much of global attention has been on digital threats and foreign manipulation of elections afflicting Western countries. For the first time, we take a particular look at the Global South, where new democracies or those in transition are particularly vulnerable to digital threats but where promising democratic developments are also taking place."
Based on these, and other key findings, the Commission recommends measures to strengthen norms and build capacity, with specific actions by public authorities and internet platforms, including:
Governments should establish an international convention regulating cross-border engagement to distinguish legitimate electoral assistance from illicit or unlawful interventions.
Countries must adapt their political advertising regulations to the online environment. In particular, the definition of political advertising should be a matter of law, defined by governments, and not left up to digital platforms.
Industry, governments and civil society actors concerned about the integrity of elections should create a global code of conduct defining the role of political consultancies and vendors of election equipment.
The Commission calls on governments to compel digital platforms to release their data to independent researchers. Without this critical information, a comprehensive assessment of the impact of technology on democracy cannot be completed and will continue to pose threats to the democratic process.
Social media platforms should create a coalition to address digital threats to democracy, as they have done collaboratively to address terrorism or child exploitation.
Alan Doss, President of the Kofi Annan Foundation added:
"Mr Annan cared deeply about democracy and established this Commission to ensure that the power of digital technologies could be harnessed to empower and engage citizens. The Commission was his last major policy initiative and is a fitting testament to his legacy as a defender of the right of people to have a say in how they are governed, and by whom."
Teenagers' career expectations narrowing to limited range of jobs
Huge changes to the world of work over the past two decades have made little impact on teenagers' career expectations, which have become more concentrated in fewer occupations, according to a new OECD report.
Dream jobs: Teenagers' career aspirations and the future of work says 47% of boys and 53 % of girls surveyed in 41 countries expect to work in one of just 10 popular jobs by age of 30. The figures, based on the latest PISA survey of 15-year-olds released last month, reveal a narrowing of expectations as these shares increased by eight percentage points for boys and four percentage points for girls since the 2000 PISA survey.
The report says the narrowing of job choices is driven by young people from more disadvantaged backgrounds and by those who were weaker performers in the PISA tests in reading, mathematics and science.
Traditional 20th century and even 19th century occupations such as doctors, teachers, veterinarians, business managers, engineers and police officers continue to capture the imaginations of young people as they did nearly 20 years ago, before the era of social media and the acceleration of technologies such as artificial intelligence in the workplace.
Speaking at the World Economic Forum in Davos, Switzerland, where the findings were discussed by educationists, business leaders, teachers and school students, OECD Education Director Andreas Schleicher said: "It is a concern that more young people than before appear to be picking their dream job from a small list of the most popular, traditional occupations, like teachers, lawyers or business managers. The surveys show that too many teenagers are ignoring or are unaware of new types of jobs that are emerging, particularly as a result of digitalisation".
The report finds a broader range of career aspirations in countries with strong, established vocational training for teenagers. In Germany and Switzerland, for instance, fewer than four in ten young people express an interest in just 10 jobs. In Indonesia, on the other hand 52% of girls and 42% of boys anticipate one of just three careers –business managers, teachers and, among girls, doctors or, among boys, the armed forces. German teenagers show a much wider range of career interests, which better reflect actual patterns of labour market demand.
Gender continues to exert a strong influence. Among students who score highly in the PISA tests, it is overwhelmingly boys who more often expect to work in science and engineering. The data also shows that high achievers do not always aim to their potential. High-performing young people from the most disadvantaged backgrounds are, on average, four time less likely to hold ambitious aspirations than those with high PISA scores from the most privileged social backgrounds.
The report also points to the frequent misalignment of young people's career aspirations with the education and qualifications required to achieve them. Addressing this challenge requires ensuring effective systems of career guidance combined with a close engagement with the working world.
The report points to the importance of social and family backgrounds in young people's career choices and aspirations as well as to the need for clear signals of the requirements of the labour market.
US Dealmaker Optimism Holds Strong as Economic Slowdown Talk Continues
The market is entering a new decade on the outer edges of the longest run in M&A history, but even so, dealmakers are largely anticipating stable or increasing levels of activity in the year ahead, according to Deloitte's "The State of the Deal: M&A Trends 2020" survey of 1,000 U.S. corporate dealmakers and private equity firm professionals.
Nearly two-thirds of respondents (63%) expect deal volume to increase in the next 12 months, despite expectations moderating down 16% from last year; and, just 4% expect a deal volume decline. More than half (56%) expect deal values to increase in the year ahead, moderating down 14% from the year before, but those expecting deal values to stay the same increased to 41% from last year's 28%.
"Though we're on the outer edges of one of the most prolific M&A markets in history, M&A remains a strategic growth driver for many organizations. So, I think we're looking at a leveling of activity in 2020, rather than an M&A boom or bust," said Russell Thomson, managing partner of Deloitte's U.S. merger and acquisition services practice. "This could be a good year for companies to focus on the art of transactions, finding ways to add incremental value including exploring pre-deal diligence technologies and engaging increasingly more involved boards to drive accountability and propel deal success."
Domestic deals on the rise as trade wars impact companies
According to our report, acquisition of foreign targets has decreased since late 2018, with more corporate and private equity investors conducting less deal activity in foreign markets. There was an 8% increase from 2018 in organizations that conduct less than one-quarter of their deals overseas, and a 7% decrease in firms that execute half to three-quarters of their deals internationally.
As domestic deal making increases, a rising number of private equity investors indicate that tariff negotiations have negatively impacted their portfolio companies' operations (70%, compared to 58% in 2018) and their portfolio companies' cash flows (70%, up from 55% in 2018).
"Since M&A activity is correlated with GDP, it makes sense that global economic uncertainty — an ongoing obstacle to M&A activity for many companies — is causing a slight retraction in some international deal making," continued Thomson. "This is less the case for cross-border deals between the U.S. and Europe where there is more visibility into macroeconomic factors at play, relatively predictable tax and favorable import/export regimes, and Brexit impacts may even create buying opportunities."

M&A expected to accelerate despite ongoing recession risks
As the current bull market and economic expansion extends into record territory and duration, M&A leaders report a positive outlook for deal making despite ongoing recession risks. If an economic downturn occurred in the next 12 months, 42% of respondents said their organizations' pursuit of acquisitions would increase in the next two years; just 23% said their activity would decrease.
"While an economic downturn will likely impact the frequency and size of transactions, especially megadeals north of $10 billion, many companies will continue to look to M&A as an important lever to maintain a competitive edge and realize strategic goals," said Thomson.
In the event of an economic downturn, respondents say M&A activity would be driven by their organizations' interest in maintaining competitive positioning (45%), finding undervalued assets (31%) or seeking inorganic growth (14%).
Divestitures remain popular for corporates
Three-quarters (75%) of corporate dealmakers anticipate pursuing divestitures in the upcoming 12 months, down only slightly from 77% in 2018. Thomson says that the more recent rise in divestiture popularity could accelerate further in the event of a downturn, if companies are facing financial distress. For now, responding corporates' top three divestiture drivers remained similar to a year ago: change in strategy (17%), financing needs (15%) and divesting incompatible technology (15%).
In private equity, more than half (55%) expect an increase in the number of portfolio exits in the year ahead, driven by fund maturity (42%), fund redemptions (27%) and liquidity for new value opportunities (20%).
Gap widens between valuation and ROI on deals
Despite general optimism for M&A in the year ahead, challenges remain as dealmakers faced diminishing ROI on transactions in recent years. Of all dealmakers, 46% say that less than half of their transactions over the last two years have generated the expected value or return on investment (up from 40% a year ago). Fewer respondents (19%, down from 25% in 2018) indicated that at least three-quarters of their deals measured-up. Digging deeper, only 24% of corporates report having success at deriving expected deal value in 75% to 100% of deals closed in the past two years.
"Despite last year's efforts to drive deal value via private equity firms' heightened focus on value creation strategies and corporate dealmakers' emphasis on post-merger integration plans, the disconnect between valuations and ultimate returns on transactions worsened," said Thomson. "With no moderation in valuation multiples in sight, it will be important for dealmakers to home in on integration challenges and other areas for value creation in order to help deals hit their ROI thresholds in 2020."