AfDB discusses relief for fragile states through innovative private sector financing solutions
Access to concessional resources and insurance cover for pioneering investments, offer fragile nations the best tools to jump-start their economies, the African Development Bank said.
"It is important that the state provides risk-mitigating insurance for companies to promote investments in these frontier markets," Vice President, Regional Development, Integration and Business Delivery Khaled Sherif said during a seminar, organized Tuesday by Waseda University and ICRC on the sidelines of the 7th Tokyo International Conference on African Development, TICAD7.
The seminar, on post-conflict humanitarian needs and challenges, was titled: "Building a Better World through Business – Challenges in Humanitarian Assistance in Africa and the Role of Private Sector. Sherif, joined Peter Maurer, President of the International Committee of the Red Cross (ICRC), Aiji Tanaka, President of Waseda University and Izumi Kobayashi, former Vice Chair, Japan Association of Corporate Executives on the high-level panel.
Political, socio-economic and climate change has slowed growth in countries across the continent and statistics show that two out of every three countries in fragile situations around the world are found in Africa. Yet paradoxically, Africa has six of the world's fastest growing economies and the continent's GDP is predicted to rise to 4.1 percent in 2020.
The panelists examined the challenges of weak economies, limited capacity of project promoters and undeveloped capital markets. These obstacles translate into a low rate of private sector financing and foreign direct investment flows.
The African Development Bank has stepped into the gap to provide a perspective to states relying on emergency assistance and humanitarian aid, Sherif said. The Bank is actively seeking to boost private sector development in low-income countries as well as private investment in Africa's worst hit states.
"The private sector plays a particularly important role in maintaining post-conflict stability, structural transformation and economic growth in fragile states," he noted.
Touching on how business leaders in Japan think about engaging in humanitarian assistance and investment, Kobayashi said the risk of doing business in frontier markets is high and the expected size of the returns may not always incentivize companies sufficiently to venture into these unknown markets. "Many Japanese companies don't have the knowledge and experience to assess and mitigate these risks appropriately and being a first-mover is a risk, but it can also present an advantage," she said.
The Bank's innovative approach of combining private financing with concessional loans to support projects in fragile states with high social benefits is promising. Examples of blended financing instruments are its Partial Risk Guarantee (GPR), the Partial Credit Guarantee (PCG) and the Private Sector Credit Enhancement Facility (PSF). The PSF has proven to be a particularly effective tool enabling new financing opportunities for countries in transition and riskier sectors, Sherif noted.
According to Maurer, promoting income-generating activities for fragile states and creating markets, requires a "developmental approach," and partnerships with the private sector and academia.
Waseda university's academic courses and volunteer program in Africa, are anchored on academic excellence and "applying knowledge to reality," Tanaka said in a response. Waseda, a private research university in Shinjuku, Tokyo, has been a pivotal source of innovative ideas and imagination in Japan.
African heads of states and key business leaders from around the world are attending TICAD7 which provides an opportunity to explore investment opportunities and learn from Japan's experience. The event, held every 3 years, has been convened alternately in Japan and Africa since 2016. The last TICAD was held in Nairobi, Kenya.
Kenyan students learn about environmental law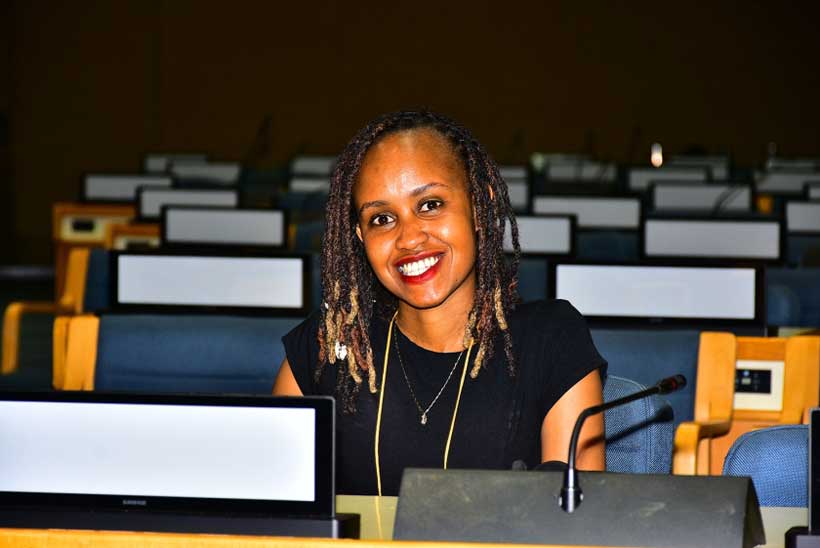 In our globalized world, environmental threats require effective responses that promote peace, justice, development and the fulfilment of environmental and human rights. This is the responsibility of everyone; and we all have the right to be involved. We are all the leadership that the planet needs.
That's what a group of Kenyan students were told in October 2019 when they participated in a lecture at the UN Environment Programme (UNEP) on international environmental law.
UNEP promotes a shared sense of environmental governance by building the capacity of those who affect the rules, policies and institutions that shape how humans interact with the environment.
UNEP experts spoke to students on basic governance and enforcement of international environmental law. International environmental law can involve many countries, as it does with the Paris Agreement, or a few countries, such as a regional environmental treaty. Sources of international environmental law can cover varied goals, such as the Convention on Biological Diversity, or be specific to a certain issue, such as the Agreement on the Conservation of Albatrosses and Petrels. We need international environmental law because many environmental problems are transboundary, regional or global in scope, and solutions require international cooperation and the adoption of common standards.
The students and UNEP experts deliberated over the weaknesses and strengths of international environmental laws and discussed how students could get more involved in tackling the issues. Students described the lecture as very useful and said that they were challenged to think of new and different aspects of environmental law.
Topics discussed included the divergent responsibilities of various groups regarding environmental governance and biotechnology, the principle of common but differentiated responsibility, and plastic pollution and lessons from the plastic ban in Kenya.
To ensure that this learning continues outside the lecture theatre, the UNEP team shared learning resources with the students.
James Nyaro, a lecturer at the Kenyatta University, said on behalf of the institution: "You let us ask you questions… and responded to them comprehensively… and we cannot thank you enough."
What should I know about international environmental law?
When states work together to create and implement international environmental law, great things can be achieved. The ozone layer is currently on track to heal completely in our lifetime and this will save two million people each year by 2030 from skin cancer. This success is due to international environmental law through the Montreal Protocol: an environmental treaty.
As everyone has the right to be involved in environmental management, we should all have a basic understanding of the laws that govern us. Countries are individually responsible for deciding and applying international environmental laws, yet the average citizen can be far removed from the processes involved in their development and implementation. As citizens, we should influence the progression and enforcement of international environmental law to ensure that it effectively tackles the issues we face. UNEP encourages everyone to learn what international environmental laws apply to their states through InforMEA. Knowledge is the first step towards creating environmental laws that work for us.
On 23 October 2019, postgraduate students from the School of Security, Diplomacy and Peace Studies at Kenyatta University were introduced to international environmental law by UNEP experts.
ADB Project to Improve Fiscal Management, Develop Capital Markets in Armenia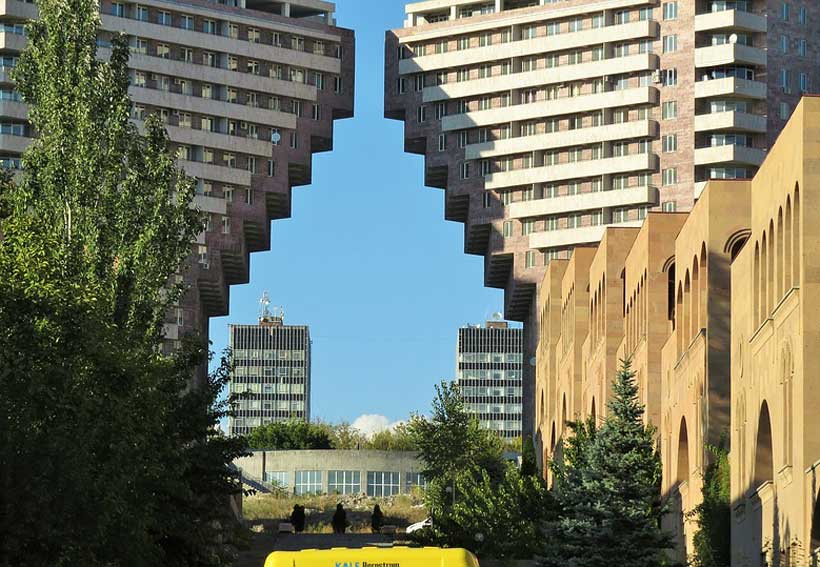 The Asian Development Bank (ADB) has approved a $40 million-equivalent policy-based loan attached to reforms that help strengthen fiscal sustainability and develop the financial and capital markets in Armenia. These are crucial enablers of private sector development.
Armenia's economic growth over the last few years has been hampered by low levels of investment, both foreign and domestic, given the high costs of local currency finance and related constraints in the financial system. Efficiency-promoting upgrades in public investment and fiscal management are also needed to ensure sustained improvements in fiscal outlook and sovereign risk pricing.
"Financial markets remain nascent in Armenia, which limits the development of the country's private sector and the banking industry," said ADB Senior Financial Sector Economist for Central and West Asia Mr. João Farinha Fernandes. "This also constrains public finance and fiscal management, while exposing the economy to financial stability risks. ADB's assistance is intended to help ensure that Armenia develops a conducive fiscal and financial intermediation environment where private sector players, both big and small, can contribute to growth and development."
ADB approved a $50 million policy-based loan in November 2018 as part of an ongoing programmatic engagement on financial reforms to strengthen public debt and fiscal risk management, and to develop financial markets in Armenia.
The Second Public Efficiency and Financial Markets Program continues these reforms by strengthening the effectiveness of the government's fiscal risk management function; promoting the development of fiscally responsible public–private partnerships; and enhancing market transparency and predictability in public debt management. The program will also improve the infrastructure of the government securities market and money market infrastructure, enhancing the sustainability and resilience of Armenia's finance sector.
Bangladesh Can Boost its Exports with Better Logistics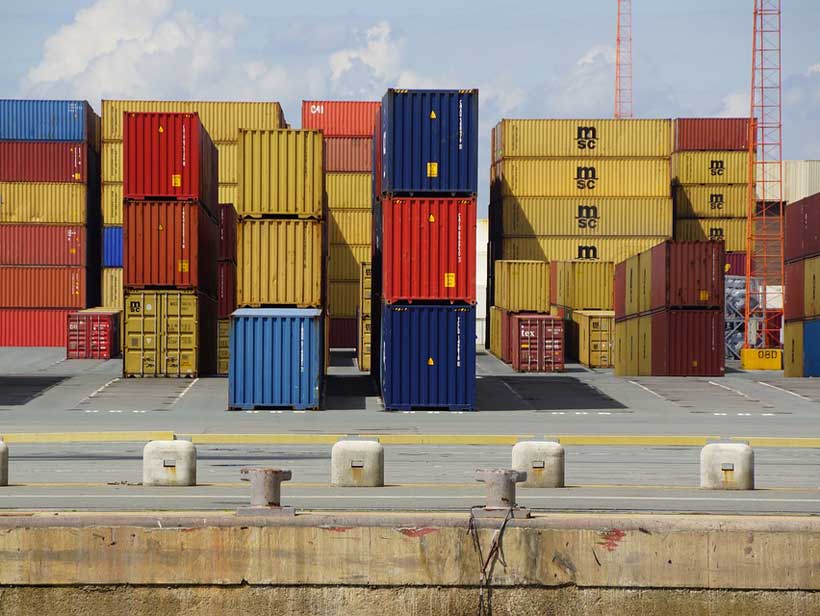 To meet the needs of its growing economy and to boost export growth, Bangladesh needs to improve its transport and logistics systems, says a new World Bank report launched today.
The report Moving Forward: Connectivity and Logistics to Sustain Bangladesh's Success, finds that by making logistics more efficient, Bangladesh can significantly boost export growth, maintain its position as a leading ready-made-garments and textile producer, and create more jobs. The report notes that congestion on roads and in seaports, high logistics costs, inadequate infrastructure, distorted logistics service markets, and fragmented governance hamper manufacturing and freight, further eroding Bangladesh's competitive edge and putting its robust growth path at risk.
"Bangladesh's congested transportation and often unsophisticated logistics systems impose high costs to the economy," said Mercy Tembon, World Bank Country Director for Bangladesh and Bhutan. "By making its logistics more efficient, Bangladesh can significantly optimize its connectivity, business environment, and competitiveness, putting the country on the right path to become a dynamic upper-middle-income country."
Efficient logistics, the report argues, has become one of the main drivers for global trade competitiveness and export growth and diversification. For Bangladesh, improving its logistics performance provides an opportunity to increase its world market share in garments and textiles, which account for 84 percent of its total exports, expand into new markets, and diversify its manufacturing and agriculture into high-value products.
The report notes that improving Bangladesh's logistics requires a system-wide approach based on greater coordination among all public institutions involved in logistics and with the private sector, increasing the effective capacity of core infrastructure, and removing distortions in logistics service markets to reduce costs and improve quality. At a regional level, harmonizing its logistics systems and aligning its customs with that of its neighbors could turn Bangladesh into an important node for regional freight flows and further boost its trade.
"There's no doubt that reforms and investments for better transport and logistics will yield Bangladesh substantial economic benefits and strengthen its competitive advantage," said Matías Herrera Dappe, Senior Economist at the World Bank and author of the report. "But the solution to logistics is not just to invest more but to invest better, by focusing on the service gap, and creating the incentives for high quality and competitive logistics services."