AfDB discusses relief for fragile states through innovative private sector financing solutions
Access to concessional resources and insurance cover for pioneering investments, offer fragile nations the best tools to jump-start their economies, the African Development Bank said.
"It is important that the state provides risk-mitigating insurance for companies to promote investments in these frontier markets," Vice President, Regional Development, Integration and Business Delivery Khaled Sherif said during a seminar, organized Tuesday by Waseda University and ICRC on the sidelines of the 7th Tokyo International Conference on African Development, TICAD7.
The seminar, on post-conflict humanitarian needs and challenges, was titled: "Building a Better World through Business – Challenges in Humanitarian Assistance in Africa and the Role of Private Sector. Sherif, joined Peter Maurer, President of the International Committee of the Red Cross (ICRC), Aiji Tanaka, President of Waseda University and Izumi Kobayashi, former Vice Chair, Japan Association of Corporate Executives on the high-level panel.
Political, socio-economic and climate change has slowed growth in countries across the continent and statistics show that two out of every three countries in fragile situations around the world are found in Africa. Yet paradoxically, Africa has six of the world's fastest growing economies and the continent's GDP is predicted to rise to 4.1 percent in 2020.
The panelists examined the challenges of weak economies, limited capacity of project promoters and undeveloped capital markets. These obstacles translate into a low rate of private sector financing and foreign direct investment flows.
The African Development Bank has stepped into the gap to provide a perspective to states relying on emergency assistance and humanitarian aid, Sherif said. The Bank is actively seeking to boost private sector development in low-income countries as well as private investment in Africa's worst hit states.
"The private sector plays a particularly important role in maintaining post-conflict stability, structural transformation and economic growth in fragile states," he noted.
Touching on how business leaders in Japan think about engaging in humanitarian assistance and investment, Kobayashi said the risk of doing business in frontier markets is high and the expected size of the returns may not always incentivize companies sufficiently to venture into these unknown markets. "Many Japanese companies don't have the knowledge and experience to assess and mitigate these risks appropriately and being a first-mover is a risk, but it can also present an advantage," she said.
The Bank's innovative approach of combining private financing with concessional loans to support projects in fragile states with high social benefits is promising. Examples of blended financing instruments are its Partial Risk Guarantee (GPR), the Partial Credit Guarantee (PCG) and the Private Sector Credit Enhancement Facility (PSF). The PSF has proven to be a particularly effective tool enabling new financing opportunities for countries in transition and riskier sectors, Sherif noted.
According to Maurer, promoting income-generating activities for fragile states and creating markets, requires a "developmental approach," and partnerships with the private sector and academia.
Waseda university's academic courses and volunteer program in Africa, are anchored on academic excellence and "applying knowledge to reality," Tanaka said in a response. Waseda, a private research university in Shinjuku, Tokyo, has been a pivotal source of innovative ideas and imagination in Japan.
African heads of states and key business leaders from around the world are attending TICAD7 which provides an opportunity to explore investment opportunities and learn from Japan's experience. The event, held every 3 years, has been convened alternately in Japan and Africa since 2016. The last TICAD was held in Nairobi, Kenya.
Pay Transparency: Commission proposes measures to ensure equal pay for equal work
The European Commission has today presented a proposal on pay transparency to ensure that women and men in the EU get equal pay for equal work. A political priority of President von der Leyen, the proposal sets out pay transparency measures, such as pay information for job seekers, a right to know the pay levels for workers doing the same work, as well as gender pay gap reporting obligations for big companies. The proposal also strengthens the tools for workers to claim their rights and facilitates access to justice. Employers will not be allowed to ask job seekers for their pay history and they will have to provide pay related anonymised data upon employee request. Employees will also have the right to compensation for discrimination in pay.
New measures, which take into account the impact of COVID-19 pandemic on both, employers but also on women, who have been hit in particular hard, will increase awareness about pay conditions within the company and give more tools to employers and workers to address the pay discrimination at work. This will address a number of substantial factors contributing to the existing pay gap and is particularly relevant during COVID-19 pandemic, which is reinforcing gender inequalities and puts women into greater risk of poverty exposure.
President of the European Commission, Ursula von der Leyen, said: "Equal work deserves equal pay. And for equal pay, you need transparency. Women must know whether their employers treat them fairly. And when this is not the case, they must have the power to fight back and get what they deserve."
Vice-President for Values and Transparency, Vera Jourová said: "It is high-time both women and men are empowered to claim their right. We want to empower job seekers and workers with tools to demand fair salary and to know and claim their rights. This is also why employers must become more transparent about their pay policies. No more double standards, no more excuses."
Commissioner for Equality, Helena Dalli, said: "The pay transparency proposal is a major step toward the enforcement of the principle of equal pay for equal work or work of equal value between women and men. It will empower workers to enforce their right to equal pay and lead to an end to gender bias in pay. It will also allow for the detection, acknowledgment and addressing of an issue that we wanted to eradicate since the adoption of the Treaty of Rome in 1957. Women deserve due recognition, equal treatment and value for their work and the Commission is committed to ensuring that workplaces meet this objective."
Pay transparency and better enforcement of equal pay
The legislative proposal focuses on two core elements of equal pay: measures to ensure pay transparency for workers and employers as well as better access to justice for victims of pay discrimination.
Pay transparency measures:
Pay transparency for job-seekers – Employers will have to provide information about the initial pay level or its range in the job vacancy notice or before the job interview. Employers will not be allowed to ask prospective workers about their pay history.
Right to information for employees – Workers will have the right to request information from their employer on their individual pay level and on the average pay levels, broken down by sex, for categories of workers doing the same work or work of equal value.
Reporting on gender pay gap – Employers with at least 250 employees must publish information on the pay gap between female and male workers in their organisation. For internal purposes, they should also provide information on the pay gap between female and male employees by categories of workers doing the same work or work of equal value.
Joint pay assessment – Where pay reporting reveals a gender pay gap of at least 5% and when the employer cannot justify the gap on objective gender neutral factors, employers will have to carry out a pay assessment, in cooperation with workers' representatives.
Better access to justice for victims of pay discrimination:
Compensation for workers – workers who suffered gender pay discrimination can get compensation, including full recovery of back pay and related bonuses or payments in kind.
Burden of proof on employer – it will be by default for the employer, not the worker, to prove that there was no discrimination in relation to pay.
Sanctions to include fines – Member States should establish specific penalties for infringements of the equal pay rule, including a minimum level of fines.
Equality bodies and workers' representatives may act in legal or administrative proceedings on behalf of workers as well as lead on collective claims on equal pay.
The proposal takes into account the current difficult situation of employers , in particular in private sector, and maintains proportionality of measures while providing flexibility for small and medium enterprises (SMEs) and encouraging Member States to use available resources for reporting of data. The annual costs of pay reporting for the employers are estimated to be from €379 to €890 or companies with 250+ employees.
Next steps
Today's proposal will now go to the European Parliament and the Council for approval. Once adopted, Member States will have two years to transpose the Directive into national law and communicate the relevant texts to the Commission. The Commission will carry out an evaluation of the proposed Directive after eight years.
Background
The right to equal pay between women and men for equal work or work of equal value has been a founding principle of the European Union since the Treaty of Rome in 1957. The requirement to ensure equal pay is set out in Article 157 TFEU and in Directive on the principle of equal opportunities and equal treatment of men and women in matters of employment and occupation.
The European Commission adopted a Recommendation on strengthening the principle of equal pay between men and women through transparency in March 2014. Despite this, the effective implementation and enforcement of this principle in practice remains a major challenge in the European Union. The European Parliament and the Council have repeatedly called for action in this area. In June 2019, the Council called on the Commission to develop concrete measures to increase pay transparency.
President von der Leyen announced binding pay transparency measures as one of her political priorities for this Commission. This commitment was reaffirmed in the Gender Equality Strategy 2020-2025 and today the Commission is presenting a proposal to that end.
The gender dimension must be included in the COVID-19 recovery plans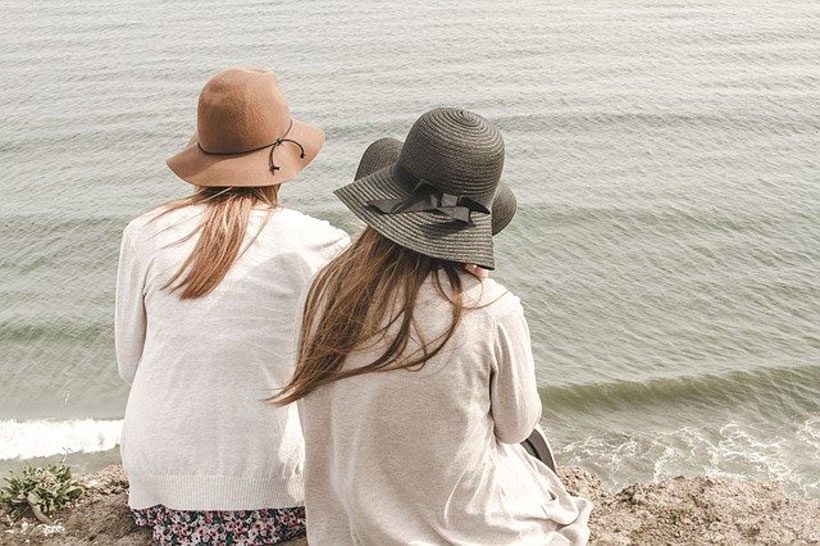 MEPs, national MEPs and high-level guests discussed women's crucial role in leading the fight against the pandemic, in an interparliamentary meeting on Thursday.
At the opening of a meeting hosted by Women's Rights and Gender Equality Chair Evelyn Regner (S&D, AT) on the occasion of International Women's Day (IWD), EP President David Sassoli said: ''The pandemic has not only increased inequalities that already existed, it is also likely to wipe out decades of achievements. Measures adopted to contain the spread of the virus have often exacerbated the gender divide. To make sure women's lives take a step forward, not backwards, we have to achieve genuine equality. It is time to end the rhetoric and to forge ahead.'' He added that the EP will carefully monitor that the gender dimension is included in national recovery plans.
European Commission President Ursula von der Leyen dedicated this International Women's Day to women on the frontline, to health workers, sales assistants who kept supermarkets open, mothers who took care of their children while working from home, and those who lost their jobs. ''We are working on putting women at the centre of all our policies", she added. "Today, we propose a Directive on pay transparency: women must know if their employers treat them fairly, and if not, they must be able to fight back and get what they deserve. Later this year, we will propose new legislation to fight violence against women online and offline.''
Greece's first female President, Katerina Sakellaropoulou, focused on the impact that this pandemic has had on different vulnerable groups of women: single mothers, migrants, elderly women and women victims of domestic violence under lockdown. She also highlighted that 86% of those who work in the care sector in the EU were women, often poorly paid. ''We have to adopt policies that take into consideration the different experiences and needs of men and women'', she concluded.
Women's Rights and Gender Equality Committee Chair Evelyn Regner said: ''It is strikingly clear that we need gender equality and we need strong women, without which the economic and social recovery would remain incomplete. It is our duty and responsibility to make sure the differing yet interlinked needs of people of all genders are taken into account and catered for in the COVID-19 response to build a more resilient, more equal, more just society.''
The discussion panel on ''Women on the frontline: lessons learnt from the crisis management'' gave the floor to women leaders in the political, economic and health sectors, such as Kharija Arib, President of the House of Representatives of the Netherlands, Dr Isabelle Loeb, Medical Director at St Pierre Hospital in Brussels and Kristel Krustuuk, Founder of Testlio, to share their experiences on the ground. EP Vice-President Dimitrios Papadimoulis concluded the panel, which was followed by a debate with MEPs and members of national parliaments, with closing remarks from Commissioner for Equality, Helena Dalli, and Evelyn Regner.
IWD celebration in plenary
President Sassoli and Prime Minister of New Zealand Jacinda Ardern (the latter via a pre-recorded video message) will address MEPs during a Women's Day celebration on Monday 8 March at 17:00. That same day at 11.00, Women's Rights Committee Chair Evelyn Regner will be live on Facebook to answer citizens' questions about the current state of gender equality in the EU. At 12.00, she will have a live Instagram exchange with Polish influencer Anja Rubik.
Innovation and market reform needed to drive Japan's clean energy transition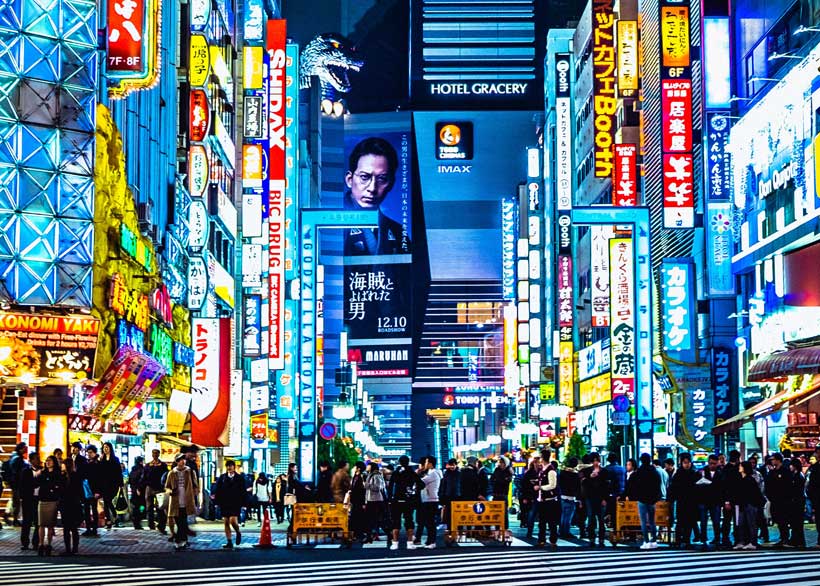 Japan will need to move quickly to make headway on the steep emissions reductions that are required to achieve its recently announced ambition of reaching carbon-neutrality by 2050, the International Energy Agency said today in its latest in-depth review of the country's energy policies.
Nearly a decade after the 2011 earthquake and the resulting Fukushima nuclear accident, Japan has made real progress towards developing a more efficient, resilient and sustainable energy system. It has embarked on major reforms of its energy market and diversified its energy mix. Energy-related CO2 emissions have fallen continuously since their peak in 2013, thanks to the expansion of renewable energy, the restart of some nuclear power plants and energy efficiency gains. By 2018, Japan's emissions had declined to a level last seen in 2009. Reliance on fossil fuels has also declined but remains high at nearly 90% of energy supply, making Japan among the most carbon-intensive economies of IEA members.
"Japan needs to accelerate the deployment of low-carbon technologies, remove regulatory barriers and increase competition in its energy markets if it is to reach carbon-neutrality by 2050. I welcome Japan's new Green Growth Strategy that puts emphasis on these priorities. The IEA is committed to supporting the government in these vital efforts," said Dr Fatih Birol, the IEA's Executive Director, who launched the report today at an online event with Shin Hosaka, Commissioner of the Agency for Natural Resources and Energy at Japan's Ministry for Economy, Trade and Industry.
The new IEA report on Japan's policies analyses its energy challenges and recommends possible solutions to help it achieve a secure, affordable and sustainable energy future. It finds that Japan has made important strides in reforming its domestic electricity and natural gas markets. The increasing competition in these sectors is encouraging, but further reform is needed to achieve a true level playing field for all market participants. Additional regulatory reforms will be important to encourage investments in zero-emissions electricity and to improve power system flexibility. The IEA also calls for policy makers to ensure that the market regulator has sufficient powers and independence.
The report highlights that Japan has seen continuous growth in renewables in the power sector, but that grid constraints have hampered investment in new projects and posed challenges to security of supply. Creating a well-integrated national grid and taking steps to improve the operational efficiency of the electricity system will facilitate the integration of more renewables while enhancing system resilience. The recent cold snap in January led to very low reserve margins in Japan's electricity systems. This event provided a reminder of the importance of regional interconnections and the need to have sufficient generation capacity.
The IEA welcomes the government's recent announcement to phase out inefficient coal plants by 2030. This will further improve the already high efficiency of Japan's thermal power fleet. Yet even efficient coal plants emit more CO2 than any other power generation source, and Japan ranks among the few IEA members that plan to add new coal capacity. Japan should tackle emissions from those new coal power plants by retrofitting, repurposing them as flexibility sources or able to use other fuels, or through other measures to help them avoid becoming stranded assets.
The IEA report highlights that Japan's strong innovation and technology base can play a vital role in developing the technologies needed to achieve its 2050 energy and climate ambitions. "I applaud Japan for its leadership in advancing low-carbon hydrogen and carbon-recycling technologies, which will be crucial for decarbonising sectors where emissions are hardest to reduce, such as long-distance transport and heavy industry," Dr Birol said.
Reducing the costs of these technologies will be essential to promote their deployment at scale. Stronger reliance on market-based instruments is an additional option for Japan to reduce emissions cost-effectively, foster innovation for low-carbon technologies and further increase Japan's already high level of energy efficiency.