Privacy is a global issue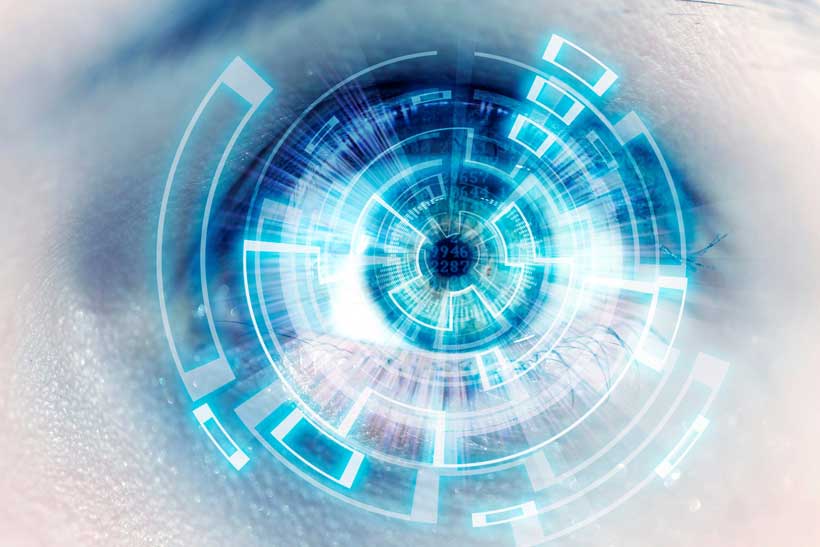 PwC's latest Global Privacy and Security Enforcement Tracker shows that almost every country considered by the tracker has seen an increase in the number of privacy complaints, issues and breaches raised to regulators across the globe in 2018, alongside a universal increase in enforcement actions being taken.
Now in its fifth year, PwC's Global Privacy and Security Enforcement Tracker provides a synopsis of privacy issues and trends that are causing regulators to take action in 36 countries – 18 in Europe (including the UK) and 18 in the rest of the world. It provides clear and insightful reading for all those who have privacy on their agenda – regardless of where they are located.
Stewart Room, lead partner for GDPR and data protection at PwC UK, commented:
"2018 was a pivotal year for data protection not just in the EU, with the introduction of the GDPR, but globally. It it looks like 2019 is set to be even more so. Many had begun to question whether the GDPR really was going to result in the anticipated regulatory actions and fines. It is ironic then that as we publish our fifth annual Global Privacy and Security Enforcement Tracker, the UK regulator has announced their intention to levy two hefty fines, and similar announcements are being made in the US.
"As well as looking at how to improve their levels of legal compliance, I would encourage organisations to use this insight to help them understand the issues that can give rise to regulatory action. The content of our tracker may refer to 2018 enforcement cases, but these still provide informative lessons on the overwhelmingly negative impact of inadequate data practices."
Analyzing the Major Unique Problems Modern Cars Can Cause Drivers: Is New Really Better Than Old?
While there are few replacements for the nostalgia of classic cars, are modern motors really more functional than their predecessors?
The topic of whether new cars are better than old cars has become increasingly divisive among drivers over the years as modern cars become increasingly packed with mod cons and assistive functionality.
Although the stats suggest that modern cars are far more dependable, such as the substantial 13% fall in the average cost of maintaining a car in the UK between 1997 and 2009, few would argue with the 1,001,385 mileage of a 1989 Saab 900SPG logged by a Wisconsin travelling salesman over the course of 17 years–a feat that few could imagine modern cars having the longevity for.
The reality is that modern cars pose a unique set of problems that can negatively impact their usability for owners. These challenges mean that, although they could require fewer trips to the mechanic, modern cars may be liable to spend less time at their peak for motorists. With this in mind, let's take a deeper look at some of the issues that are more exclusive to modern car owners:
Lack of UX Upgrade Options
One of the biggest issues that modern cars have stemmed from their onboard infotainment systems. In the past, a car's UX and features were largely standardized so that drivers could regularly upgrade their tape decks to add CD players, and later buy electronics like Bluetooth capable systems with Apple CarPlay and even a rear-view camera all for a relatively low price just by sliding it into the dashboard.
This helped car owners to upgrade their vehicles over longer time frames to maintain up-to-date mod-cons. However, this particular trend has failed to catch on with modern motors.
Today, almost no cars allow this changing of displays. While your new car may have a great new onboard computer with audio and multimedia capabilities, what will happen when technology evolves and you want an upgrade? Unless your manufacturer is pushing out regular software upgrades, you're likely to be lost in time as more technologies improve the UX of newer models.
More Electronics Mean More Problems
In a recent survey, one of the most common problems reported in new cars by their owners revolves around failures within a car's onboard electronics. Although these problems may not be directly related to a car's ability to function on the road, they can be severe hindrances in assistive technologies or infotainment.
"A much higher proportion of problems these days are electronic in nature, including infotainment, driver assistance, and other features, controls and displays," said Dave Sargent, vice president of automotive quality at J.D. Power and Associates.
"Although these problems seldom result in a 'walk-home failure', they are intensely annoying to consumers who often pay a lot of money for these features, only to find that they are frustratingly difficult to use and often have no remedy".
Furthermore, these issues can be far more costly to fix. For instance, while a traditional car key can cost an insignificant amount to replace, a replacement key fob can set drivers back a small fortune depending on the type of fob they're replacing. Although locksmiths can help to lower the price of replacing a car key fob, a dealership may charge in excess of $1,000 for a replacement when a few decades ago a replacement key would've set motorists back around $5 or $10.
Problems With Scale
One of the biggest problems with modern vehicles is that they're simply far larger than most city planners would've anticipated.
As we can see between the Fiat 500 manufactured in the mid-20th Century and its 21st Century incarnation, even hatchback cars are growing considerably in size, creating an issue with how modern cars can navigate the small city and country roads that were designed with smaller earlier vehicles in mind.
The same issue has been recorded with the latest generation of Volkswagen Golf hatchbacks, whereby the more modern version of the car is nearly two feet longer and six inches wider than the Mk 1 Golf released 35 years prior.
While this can make it difficult to drive in high-traffic areas on smaller roads, these bulkier modern cars do have a redeeming perk in that many of these thicker panels have been developed with safety in mind, keeping drivers better protected from harm.
Redemption in Supreme Safety Features
While many of the issues with modern cars are frustrating because they largely revolve around technological developments that can be costly when they fail, many modern advancements in later models have been added with safety and security in mind.
Onboard electronic systems can offer better perspectives in terms of parking sensors, while ABS braking systems come as standard in newer cars that can better help to prevent deadly crashes.
In the future, more standardized UX systems can certainly help to deliver a more comprehensive experience for drivers, and regular software updates would pave the way for better longevity among popular cars.
Although older motors will always live long in the memory, for all of the problems that modern cars pose, they'll remain the best option for drivers seeking a more efficient and safe journey.
Driving Towards Safety: Cutting-Edge Technologies to Mitigate Road Accident Severity in the USA
The US communications regulator has recently granted permission for the use of the mobility platform cellular-vehicle-to everything (C-V2X) on American roads, technology that could prevent four out five of crashes in which the drivers involved are unimpaired by drink or drugs. Around the world, someone loses their life in a traffic accident every 24 seconds and improving road safety is a challenge for all countries. In the US, the Department of Transportation is working together with car and technology manufacturers to develop a plan for the introduction of warning systems on the roads. As well as new smart communication systems, other in-car technology could also help to drastically reduce the number of unnecessary accidents on the roads.
Reducing the Risk of Driver-Impaired Collisions
While road safety for non-impaired crashes could be improved with better communications technology, it is harder to prevent traffic accidents when drivers are under the influence or behaving recklessly on the roads. According to the American National Highway Traffic Administration (NHTSA), 37 people die every day in the US in collisions involving drunk drivers. An experienced accident attorney can help victims seeking justice and compensation after a collision that wasn't their fault. However, the effects of unnecessary injury and fatalities caused by common types of car accidents are still devastating. To reduce the risks of drunk driving, the National Transportation Safety Board (NTSB), the federal agency charged with investigating civil transportations accidents, would like to see all new vehicles fitted with technology that can recognize impaired driving. This could include systems to passively measure blood alcohol levels through the skin's surface and systems that automatically slow a vehicle down if it is exceeding the speed limit.
Protecting Pedestrians With New Vehicle Technology Standards
After declining for many years, the number of pedestrian fatalities on the roads of America is now at a 40-year high. In response, government funding of $5 billion is being made available at a federal and local level to make the streets safer for all road users. In addition to investment in road safety programs, the NHTSA would like to see the introduction of new vehicle technology standards that would help to protect pedestrians on the roads of America and reduce the risk of fatalities on the road. Proposals include the increased implementation of automatic emergency braking technology to help to prevent collisions with pedestrians, and adding a pedestrian crash test when assessing new vehicles. These tests help car manufacturers to develop the front of their vehicles with a view to minimizing the consequences of a collision with a pedestrian.
Across the globe, road traffic accidents are causing an increasing number of injuries and fatalities amongst all road users. In the US, government and independent federal agencies are hoping that by investing in safety programs and expanding the use of in vehicle communication and safety technology, both drivers and pedestrians will have greater protection on the roads.
The race to make hospitals cybersecure
As medical centres increasingly come under attack from hackers, Europe is bolstering protection.
By TOM CASSAUWERS
Amid the Covid-19 pandemic in early 2021, the Irish healthcare system's computers were breached by hackers who gained access to patient files and posted hundreds of them online. As a result, the network had to be shut down.
The reverberations were widespread as appointments got cancelled, people's most sensitive data was stolen and even procedures like CT scans came to a halt. The attack was one of the largest hacks of a healthcare provider in the world.
Mind the gap
'At the moment, there is a major gap in the cybersecurity capacities of healthcare,' said Christos Xenakis, a digital systems professor at the University of Piraeus in Greece. 'Hospitals need to work properly and protect our data.'
From May 2021 to June 2022, the EU's cybersecurity agency – ENISA – detected a total of 623 ransomware incidents in Member States similar to the one in Ireland. Healthcare was the fifth most targeted sector of those attacks.
That in turn has spawned more investment and technological development to secure the industry. Scientists, medical professionals and governments are increasingly taking action to prevent scenarios like the Irish one.
The answer lies not only in better software. Cybersecurity is more often than not about people and changing their behaviour.
That's one of the conclusions reached by Sabina Magalini, a professor of surgery at the Catholic University of the Sacred Heart in Rome, Italy.
She coordinated an EU-funded project called PANACEA to improve hospital cybersecurity. The initiative ran for 38 months through February 2022.
Human errors
'Human error is one of the main cybersecurity risks for hospitals,' said Magalini. 'The risk lies with people, which is logical. A hospital isn't a nuclear power plant and can't be closed off in the same way.'
Hospitals tend to be busy places. Staff need to perform medical duties and, at the same time, work on a variety of computer systems.
Research during PANACEA showed that, during a single day, nurses often had to log in to computer systems more than 80 times.
This is time-consuming and leads to shortcuts, including the same password being used by a group of people or passwords being written down on a piece of paper next to the computer.
In general, the study demonstrated that hospital staff followed cybersecurity precautions poorly and, in the process, left an opening that attackers could exploit.
'We need to make interactions between healthcare professionals and computers better,' said Magalini. 'As a doctor or nurse, you're treating the patient and using a computer at the same time. It's hectic.'
Safety precautions
PANACEA came up with ways to make it easier for hospital staff to follow cybersecurity precautions. One example is software ensuring a more secure login system.
'The software allows for facial recognition of healthcare workers,' said Magalini. 'This would bypass the need for the problems we're seeing today with passwords.'
The project also experimented with low-tech alternatives. Researchers put up stickers and posters in participating hospitals to nudge healthcare workers into following basic cybersecurity procedures.
Education also needs to play a role, including for doctors, according to Magalini.
'Cybersecurity training should be included in their residency programmes,' she said.
Easier sharing
Another EU-funded project, CUREX, facilitated the sharing of health information among hospitals. Xenakis of the University of Piraeus coordinated the project, which ran for 40 months through March 2022.
'Health data is the most sensitive data there is,' he said. 'Hackers pay more for health data than for credit card information.'
When sending patient information to another health facility, a hospital might not be aware of the extent of the recipient's cybersecurity arrangements.
CUREX addressed that uncertainty.
The project developed a software that can help detect any vulnerabilities in the security of an outside organisation. The system makes it easier for medical facilities to share information in line with EU data-protection rules.
'It's all about risk assessment,' said Xenakis. 'And to do that, you need to know how secure the other organisation is.'
Follow-up work
European researchers and cybersecurity organisations are investing in these types of answers.
As a follow-up to PANACEA and CUREX, the EU is co-funding cybersecurity procurement for hospitals, meeting 50% of the cost of new measures.
So, even while attacks on European hospitals continue on a regular basis, experts see reason for optimism about the future.
'European cybersecurity providers are rapidly becoming more mature,' said Xenakis. 'In turn, hospitals are recognising the necessity to buy new tools and upgrade their security.'
Research in this article was funded by the EU. This article was originally published in Horizon, the EU Research and Innovation Magazine.