Geopolitical role of India: Problems of multi-vector policy
In the wake of Indian Prime Minister Narendra Modi's landslide victory in the recent parliamentary elections, observers are now discussing the prospects of a new phase in the role their country is playing in the world.
Indian experts believe that "the world is moving in the direction of multi-polarity, albeit asymmetric, which in the long haul can turn into a US-Chinese bipolar system." According to them, New Delhi is wary of China's claims for global dominion. Simultaneously, the current Indian government has set itself ambitious, long-term goals aimed at strengthening the country's international standing as a "serious global player," while creating new opportunities for speeding up its development and economic growth. The experts also believe that India can gain a full-fledged status of a great power only if it manages to "independently create multilateral organizations that would safeguard its interests and express its values". One of the most realistic scenarios being contemplated is developing a strategy of "counterbalancing" China to combine "new and revived functional initiatives of regional economic cooperation, as well as models of sub-regional integration".
India is now trying to counterbalance its growing strategic partnership with the United States by strengthening and diversifying ties with Russia and building a comprehensive interaction with China.
The developments currently unfolding in Greater Asia and the Asia-Pacific region, which the Americans and many others now call the Indo-Pacific Region (IPR), apparently favor India. Almost all countries having interests in this vast area, which is gradually turning into one of the world's primary regions, now want to work closely with New Delhi in an effort to achieve both their tactical and long-term strategic goals. This means that without India's participation, let alone with the open opposition by its leadership, neither Washington's IPR project, nor Beijing's "Community of Common Destiny" concept can be fully implemented. Without India the Chinese project remains incomplete, downgraded to a trans-regional status from a continental one. The same with the US' Indo-Pacific strategy which, in the event of India's departure, will essentially lose one of its two main pillars.
However, experts believe that, objectively speaking, both these initiatives assign New Delhi a supporting role, while India is yet to formulate its own big concept, its strategic vision of the future of Asia. India also wants to retain for itself maximum freedom of maneuver and flexibility in international relations and uphold its claim to be the "system-forming" power of South Asia. Meanwhile, the interest of Washington and Beijing, which are struggling for dominance in Asia, in adding a third equal "pole" to what is happening, is apparently situational and limited just to certain aspects of their relations with India. Europe, for its part, may be prepared to recognize and support India's growing sway, but is equally burdened by its own problems.
The geopolitical aspect of relations between India, China and the United States is thus becoming increasingly complex and multifaceted. On the one hand, Beijing and New Delhi both recognize the objective need for mending fences, with China interested in ramping up cooperation with India, all the more so amid its current standoff with Washington. On the other hand, systemic factors holding back a qualitative improvement of Sino-Indian relations remain too significant. First of all, these are the struggle for spheres of influence in Asia and India's growing economic lag from China. Hence the steps being taken by New Delhi to contain the spread of Chinese influence across the vast region stretching from the Indian Ocean to the Pacific. New Delhi is openly probing the possibility of cobbling together coalitions, which would have a certain anti-Chinese tilt, primarily by building up ties with the United States, Japan and, probably, also with Australia as part of the hypothetical "Asian Entente." India is also counting on Shiite Iran in its effort to offset Beijing's growing influence in Sunni Pakistan, which is India's "main historical adversary."
As for the US, it also needs India, primarily as a counterbalance to China. Washington calls India a "vital partner" in safeguarding its interests across the entire Indian Pacific region. Washington is also making clear to New Delhi its desire to ramp up its current confrontation with China beyond purely economic issues. Simultaneously, Washington's political goals for the long haul are multidimensional: to check China's growing sway across Greater Asia, including in Pakistan; to prevent a military-political alliance between China, Pakistan and Iran; maintain leverage over India by acting primarily via Pakistan and Afghanistan. Donald Trump's current policy vis-à-vis Pakistan is objectively prodding that country to take more decisive action in Afghanistan. This is also playing into the hands of those in Pakistan who are the most unswerving supporters of confrontation with India. Meanwhile, any escalation of tensions between New Delhi and Islamabad could bring about a new cool in relations now existing between India and China. US political observers are certain about the incompatibility of the fundamental interests of these two countries, which they believe are "doomed" to remain strategic rivals in the entire Indian Ocean region. Chances are high, therefore, that the two Asian giants will remain stuck in a "midway" position for years to come. "Between not being ready to give in and not being able to move forward," as some experts put it.
A relatively sluggish pace of socio-economic development remains the main obstacle to strengthening India's position in Asia and elsewhere in the world. India suffers from the "standard growth diseases" that normally come with accelerated changes in the economy and social sphere. Social inequality is increasing, corruption is widespread, the country is short of natural resources, and the environmental situation is deteriorating. Add to this recurrent terrorist attacks, manifestations of separatism and vestiges of traditionalism constraining efforts to modernize Indian society. Hence the intense discussions, which are being held "regarding the sustainability of current models of socio-economic development."
In its effort to rectify the growing imbalances in the country's development, the Modi government is preparing and is already implementing large-scale reform programs in the economy, administrative and financial spheres. The authorities say they are going to bring the national GDP to $5 trillion by 2024. With the country's need for investments increasing, the primary goal now is to lure investors from both China and the United States. Chinese money is not only breathing new vigor into India's economic development, but is also becoming a factor in smoothing out existing contradictions. Following a brief worsening of relations in the summer of 2017, the leaders of India and China still managed to achieve a positive "balance." Whether this equilibrium remains a balance of forces or becomes a mutually-beneficial long-term cooperation remains unclear though.
India's leaders pinned high hopes on the United States, but with the change of guard in the White House in early 2017, Washington embarked on a policy of bringing US investments and industrial capacities "back home." Coupled with fundamental trends in global capital markets, this has led to a significant drop in US investors' interest in sinking their money into projects in India. Moreover, in June 2019, President Trump declared what was essentially a trade war on India, depriving New Delhi of trade privileges that allowed duty-free deliveries of up to $5.6 billion worth of Indian goods to the US market.
Adding a new twist to the tension, India decided to buy batteries of S-400 air defense missiles from Russia, and Washington demanded that New Delhi roll up its mutually-beneficial cooperation with Iran. Finally, India is seriously worried by Washington's plans for the future of Afghanistan following the formal withdrawal of US troops from that country.
All that being said, however, Mukesh Ambani, the chairman and managing director of Reliance Industries Limited, India's largest holding company and, according to Forbes magazine, the richest man in India and all of Asia recently made light of the emerging slowdown of the national economy calling it a "temporary phenomenon."
All this gives Russia a good chance to play a stabilizing and creative role here. On December 1, 2018, the leaders of Russia, India and China met for the first time since 2006 on the sidelines of the G20 summit in Argentina. During the meeting, proposed by Russia, Vladimir Putin, Xi Jinping and Narendra Modi called for "closer coordination of the three countries' approaches, primarily in the field of security and building constructive interstate relations in Eurasia." They also underscored the partnership nature of relations between Beijing, Moscow and New Delhi, and the coincidence of their interests and goals "in the field of development."
"Moscow has been very helpful to its Indian partners in resolving a wide range of issues – from high technology and defense all the way to building modern infrastructure and reducing poverty," the Russian Council on Foreign Affairs said. New Delhi is showing a great deal of interest in collaborating with Russia within the framework of the BRICS and the SCO. Meeting ahead of Prime Minister Modi's visit to the 5th Eastern Economic Forum to be held in Vladivostok in September, Russia's Deputy Prime Minister Yury Trutnev and Indian Minister of Trade and Industry Piyush Goyal discussed measures to increase bilateral trade turnover to $30 billion by the year 2025. The International North-South Transport Corridor (INSTC) is one of the most promising long-term joint strategic projects for India and Russia.
During their second meeting held on the fringes of the June 2019 G20 summit in Japan, the leaders of Russia, China and India praised the highly efficient work being done in a single format to create "an equal and indivisible security architecture in Eurasia." However, India's balking regarding its joining the projects being implemented as part of China's Belt and Road Initiative (BRI) demonstrates the lingering contradictions of Indian foreign policy. On the one hand, India has reason to consider itself as a state that, "at the end of the day … will determine in which direction the geo-economic pendulum will move" in almost the entire Eastern Hemisphere. On the other hand, it remains unclear to what extent India will be able to harmonize its interests between the projects of Greater Eurasia and the Indo-Pacific Region, considering their fundamental geopolitical contradictions.
A multi-vector foreign policy has been a hallmark of India ever since the country gained independence in 1947. To this very day, New Delhi has been trying to stick to this line. Whether to stand for a multipolar world together with Moscow and Beijing … or to join the US, Japan and Australia and form a 'quadripartite alliance' to contain China" – this is the way the situation is seen by some segments of India's political establishment. The growing uncertainty of the existing international system is one of the objective trends of the past few decades, and India is just one of many countries simultaneously participating in several rival coalitions, whose real goals often contradict each other.
From our partner International Affairs
Pakistan: Politics entered into a new phase
Although Prime Minister (PM) Imran Khan got the vote of confidence from Parliament and seems his grip over politics. No doubt that the masses in Pakistan still believe that he is an honest, sincere, and visionary leader. But many questions are rising in their minds. Like: why he opted for seeking a vote of confidence from the Parliament: was he obliged? Any legal requirement? Was he wanted to prove his popularity? Etc.
Irrespective of Senate elections, he was not legally bound to seek a vote of confidence from the Parliament. In Pakistan's history, one of the prime ministers got a vote of confidence from the Parliament but could not survive longer and have to leave his prime minister-ship soon.
Will PM Imran Khan complete his remaining tenure till 2023 comfortably? Should he stay relax once getting a vote of confidence and proving his popularity? Should he conceive all is fine and his Prime Ministership is out of danger? Will the opposition stay calm and quiet till 2023 for the next general election in the country? And so on, many questions need to be answered.
True, it is absolutely true that PM Imran Kahn, for 178 votes in the National Assembly and secured his confidence in the Parliament. It was only the vote of filthy wealthy parliamentarians; they might not be reflecting the views of the masses. They got elected in the general elections held in 2018 but have lost contact with the masses in their own constituencies. PM Imran Khan also has in isolation from his voters. A specific class has encircled him and keep a distance between him and the masses. They do not know how tough is life for the majority of masses in their constituencies. The cost of life, inflations, and price-hike have made their lives miserable.
Interior Minister Shaikh Rashid Ahmed, who is a well-known public leader and representative, has expressed his views just after the vote of confidence in the Parliament that the Prime Minister should take notice of Government Servants Salary structure, which has not been revised for a long time. In contrast, the inflation and price-hike have made their lives miserable. I fact majority of the masses are facing hardship due to price-hike and are not satisfied with the Governance of PM Imran Khan. They might reflect their anger in the next general elections.
PM Imran Khan has struggled 22 years to become 22nd Prime Minister of Pakistan. He made several promises to the public to seek their support during the election campaign. People of Pakistan shown trust in him and voted for him. But after becoming Prime Minister, he has not met the expectations of the masses or his voters. He has not fulfilled some of his promises. Especially his promises affecting the common person and masses are not fulfilled, which might harm his political career.
The country is still facing an economic crisis, joblessness, poverty, corruption, lack of merit, denial of justice and lack of health care and education, etc. The masses are still suffering and living a miserable life.
PM Imran Khan cares a lot for the imported elite and which was reflected in the senate elections. He has chosen 15 out of 27 cabinet members from outside the hardcore PTI members. His choice of imported, dual national, foreign nationals, and electives from other parties will not stand with him once he is in deep crisis and may travel abroad, leaving him alone. Some of his cabinet members, who have not to stake in Pakistan, or on the pay role of foreign countries, may not rescue him in severe crises. At the cost of few cabinet members, he should not offend his loyal workers and PTI members.
This is when he should think twice about what caused him to seek the vote of confidence. How should he serve Pakistan in the capacity of Prime minister, where he can meet the masses'. It is masses whose votes make a difference. The elite is not more than 10% in the country, and their vote bank can not make him Prime Minister again.
On the other hand, the opposition is intended to give him a hard time and may not spare him to relax or enjoy the prime ministership longer. The masses, due to dissatisfaction, may be exploited by the opposition.
As a matter of fact, Pakistan's politics has entered into a new phase, and it is suggested that PM Imran Khan availing this opportunity, should re-evaluate the situation and revise some of his policies and take merit-based righ decisions. It is never too late!
COVID-19 pandemic and positives/negatives of the Pakistani government's policy towards it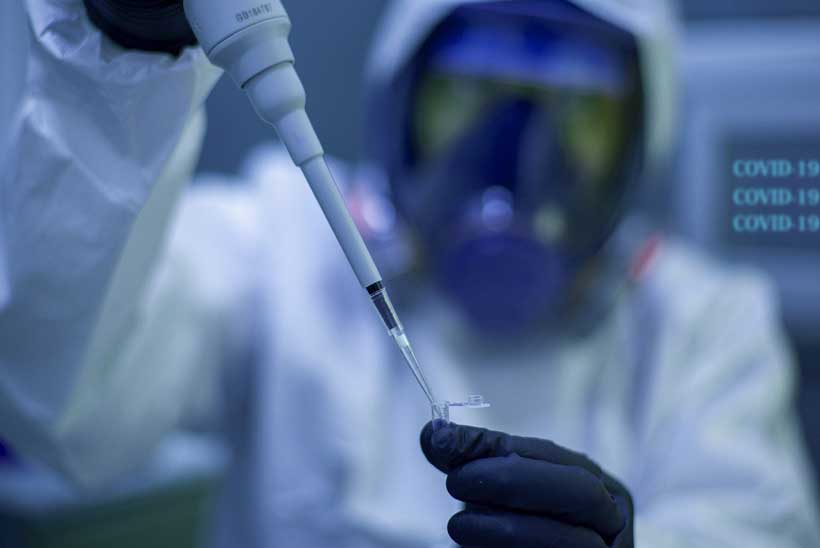 The covid-19 erupt from Wuhan in December 2019. The first case in Pakistan was observed on February 26th, 2020.It is considered a global pandemic because of its contagious nature. It has engulfed many lives and economies. Whereas Pakistan, despite its socioeconomic and political problems, has tackled covid-19 efficiently so far. Objectives of these policies were to contain and mitigate the spread of covid-19. Pakistan made effective policies to hamper the unfurling nature of covid-19. It was praised by the director-general of WHO and he mentioned it as a lesson for the rest of the world. The upshots of the policies on its citizens were both positive and negative, but they helped a lot in sailing through covid-19.
Covid-19 has accentuated the inadequacy of the health sector. However, to combat covid-19, RFCC assists hospitals to evolve their capacities to provide treatments. Many hotels and motels were converted into quarantine centers. Number of ventilators, gears, beds, and testing capability has been increased. Pakistan got a loan of $760M to improve its medical handling. These policies seem effective as they are the major line to combat covid-19. Number of staff has also increased. These policies play a crucial role in containing Corona virus but due to lack of awareness, many people didn't get tested. Overall, it played a positive role.
"Out of 220M population, 25% are living below the poverty line and 30% live in grave poverty," said the PM Imran khan. Therefore, containing the poverty and retaining the economy is an arduous task. For this purpose, the Ehsas program was launched with a stipend money of Rs.12000 for the vulnerable. Employees wouldbe paid a salary during complete lock-down. The government displayed leniency in paying taxes to accelerate the investment. The banks remained open during the nationwide lock-down. However, an in-depth analysis reveals that Ehsas program didn't prove effective due to the absence of a proper tracking system. The poor and needy people in rural areas were not affable with the technology, therefore they were unable to enroll in this program.
Moreover, the government's policy of smart lockdown cannot be ignored. It started in April, targeting the disease hotspots. The purpose of this policy was to provide a breathing space to the most vulnerable section of the society. Because nationwide lock-down was threatening food security. Smart lock-down technology played a crucial role and made Pakistan distinctive around the world.
To dampen the adverse effects of covid-19 on society, section 144 was implemented to avoid public gathering. According to the health ministry "home quarantine, zoning of hospitals, and social distancing should be in the nitty-gritty of the policy." They imposed a ban on air traffic and started screening at the airports for international travellers these measures proved beneficial to some extent. But unfortunately the government couldn't ensure the SOPs.
In a nutshell, the aforementioned account enables a worthy conclusion that Pakistan has managed to contain the devastating effect of covid-19, however, the danger is not over yet. The second wave of covid-19 has started globally which can overturn the successful results other way round. Therefore, some stringent action should be taken to make the policy of containment of covid-19 more effective that is only possible if there is a consensus between the federal and provincial governments. The only way to limit the dangers of the virus is to come up with the unified and all inclusive national plans.
Who pulls the strings of the government of India?
While talking to a Cornell college professor, Rahul Gandhi lamented (March 2, 2021) that the RSS was making use of its educational institutions to propagate its tunnel vision (NewsMatters, March 6, 2021). `Wherefrom money comes to run hundreds of thousands of schools', he asked.
The RSS, founded in 1925, is not only distorting history, and polluting syllabi but also compelling the BJP government to appoint its nominees to key posts whether academic or political.
The RSS's rationale is that it is their government. As such, they have every right to make appointments to all political and non-political posts and revise syllabus according to their own version of history.
A bird's-eye view of appointments
Besides president Kovind Nath, a dalit, and Hindu-monk Yogi Adityanath, several parcharaks (apostles) were nominated for appointment as chief ministers, governors and cabinet ministers. The nominees included ML Khattar, chief minister of Haryana, Trivendra Singh Rawat, chief minister of Uttarakhand, Devandar Fadnavis (Maharashtra), and Ram Thakur (Himachal Pradesh).
The veterans appointed as governors included Balramji Das Tandan (Chhattisgarh), Ram Naik (UP), Om Prakash Kohli (Gujarat), Keshri Nath Tripathi (West Bengal), Kalyan Singh (Rajasthan), Vidya Saga Rao (Maharashtra), Vaju Bhai Bhala (Karnataka), Padmanabha Acharya (Nagaland), Jagdish Mukti (Assam) and Tathaghat Roy (Tripura) (Source: Aryana P. Chatterji, Thomas Blom Hansen, and Christophe Jaffrelot (eds), Majoritarian State).
Dr, Lokesh Chandra was made president of Indian Council for Cultural Relations. Ram Bahadur Roy, former ABVP organizing secretary who was jailed during Indira-Gandhi- imposed emergency was appointed to the Indira Gandhi National Centre for Arts. Baldev Sharma, former editor of the RSS's Hindi mouth-piece Panchjanya, was appointed chairman of the national Book Trust. Shakti Sanha, private secretary to prime minister Atal Behari Vajpayee was rewarded with appointment of Director of Nehru Memorial and Library. The memorial was the hub of Nehru-Gandhi legacy. A small-time actor Gajendra Chauhan was appointed Chairman of the Films and Television Institute of India. Hindu Nationalist Anupam Kher was appointed head of India's Board of Film Certification.
Realising that educational institutions are key agents for ideological dissemination, the RSS thrust its nominees as vice chancellors and directors in universities and cultural institutions of higher learning.
RSS's version of history
A distorted version is taught in RSS-run Vidya Bharti schools. Hindu caste system is well delineated in Rig Veda, Manusmriti and Bhagavad Gita. But, the RSS preaches that the Muslim Turks initiated the untouchability. Turks introduced commodes in India. "Hindus who refused to convert to Islam were forced to clean them. And, thus they became untouchable."
Conscription power
While addressing a large gathering at Muzaffarpur, Bhagwat said, `RSS volunteers were so disciplined that they could be mobilized in a matter of days should the constitution and laws of the country so demand'. Many senior retired armed forces officers including former army chief General VK Singh have joined the RSS.
Inference
Bhagwat's bonhomie with politicians, media, judiciary, industry, religious leaders and civil society reflects that the RSS would continue to keep the Modi government under its Octopus claw. Also it is keen to extend its influence in political, societal and non- governmental spheres. To deepen its roots, the RSS has initiated programmes like Family Awakening (parivar prabodhan),Village Development (grama vikas), and Social Harmony (samara satta).