Pakistan's Afghanistan Dilemma: Friend or Foe?
Islamabad is under new administration that aims to play a far more active part in regional priorities than previous regimes. It aims to diplomatically involve itself as 'peace-broker' or 'ice breaker' for any regional issue at hand. All Islamabad asks in return is fair share in economic assistance from stakeholders. Somehow, this strategy works fine when one is not directly involved in a conflict or when one's stakes are not as high as other contenders. For Islamabad, Kabul is key to securing an independent, rather autonomous, source of economic relief via Central Asia. TheTurkmenistan-Afghanistan-Pakistan-India (TAPI) Initiative, Central Asia-South Asia Power Project (CASA-1000)enterprise, One-Belt One Road (OBOR) via China-Pakistan Economic Corridor (CPEC) and anxiety to enter into Afghan peace process is all but evidence that Kabul must be rehabilitated, no matter the cost. Global politics, however, works on a completely different canvas; quid pro quo with strings attached. Islamabad would have to get rid of its image as an entity previously known to not only assist Talibanization of Afghanistan but also to encourage it for strategic reasons. War on Terror reshaped that version for global critics but as this war lingered on perpetually, despite exit strategies and force reduction, Islamabad's interest in Kabul became more intense.
Indian investment to rehabilitate Afghanistan and Afghanistan's harsh tone towards Pakistan meant that decision makers in Islamabad were seeing an envelopment of Pakistan instead of an opportunity to clear impending confusions. What followed was a series of economic, territorial and strategic decisions that distanced Pakistan from America and resultantly, from its pivotal position as a principal 'peace-broker' in Afghan peace process. This makes choosing a right directive very difficult for Pakistan; is an economically stable but politically unstable Afghanistan viable? Or is a politically unstable but securitized Afghanistan more desirable? Or none of the above? With these questions in mind, putting priorities and preferences in order becomes more amenable for Pakistan. With each scenario, comes a whole new level of issues and challenges alongside incentives and rewards. For Pakistan, Ashraf Ghani's visits mean less if they are not followed by any key stakeholder's nod of approval fora reinvigorated role in Afghanistan's future. For this, China momentarily seems less interested due to its tariff engagement with America but is America equally disinterested? Is America too busy in restructuring its international priorities to miss out on an opportunity to resolve Afghanistan? These questions are important but more important question is; does Pakistan consider Afghanistan a friend in need or a foe in the making? Less simply put, would a stable, economically viable, politically autonomous, uninterrupted Afghanistan cooperate with Pakistan or would it resort to compete and contend?
Current political stakeholders in Pakistan are to choose between two distinct options; will Pakistan be a 'peace-broker' for America and assist negotiations or would it be a 'financial broker' for China and offer Afghanistan China-centric incentives in exchange of more affable bilateral interaction. All the while, Pakistan also looks to counteract India and Indian designs for rehabilitating Afghanistan which this puts things into an entirely different perspective. If Afghanistan receives financial assistance from India and if it outweighs Pakistan's proposed investor trajectory, security concerns would auto-involuntarily truncate economic cooperativeness. This is evident from a fact that almost every statement made by President Ashraf Ghani is extensively dissected, interpreted and contextualized to understand what it actually communicates. Challenge is to settle whether to treat Afghanistan only as a security dilemma or as an economic avenue. For Pakistan it's a battle of two prevalent schools of thought; Afghanistan as it was and Afghanistan as it would be.Should there be a change of perspective or has it already occurred as to how President Ghani is received in Islamabad recently?
Afghanistan holds a very strong importance for Pakistan either way as its strategic importance is as magnetic as its economic potential. For Pakistan, choosing to opt for one paradigm seems like abandoning the other entirely and though it is not a negative-sum game altogether, it surely feels to be zero-sum. This quandary is a trademark for states that usually do not gauge their options fairly and change perspectives with every turn of events. From strict border management including returning refugees to intermittent skirmishes, from investment deals to bilateral trade opportunities, from warm welcome to heated statements, Pakistan is unsettled when it comes to putting Afghanistan into perspective. This is not because there is any lack of narrative but because there is an abundance of narratives. Regional mutualism and bilateralism as viable options are fundamentally practical if relative gains outweigh absolute gains between states as it sets the tone of their interaction. Islamabad and Kabul are interlocked due to Pakistan's geographic proximity and Afghanistan's landlocked dilemma but for both states, settling whether other is competitor or cooperator is important. Pakistan, without a clearly demarcated Afghanistan narrative would have a difficult time in developing its roadmap for future dealings with Kabul. This time, it is Pakistan that needs to design and implement and not international supra-regional stakeholders because rules of the game have changed post-Cold War. For Pakistan, carrying the calling card of being a state that can ensure peace by convincing Taliban, is an unnecessary burden to say the least.
For Pakistan to answer these questions is imperative as Afghanistan is about to undergo electoral process and with Taliban negotiating their legitimized entry back to Afghan politics, Pakistan would have to accelerate as to how it wishes to engage this neighbor. If Pakistan takes Afghanistan to be a friend and offer rehabilitative support, it shall have to do so from an independent standpoint. America's eagerness to have Pakistan bridge the gap between Taliban and rest of the stakeholders seems to be similar to how Reagan once asked or tasked Pakistan while dealing with Soviet Union. The notion that we are considered handlers of Taliban in Afghanistan is a volatile one as it could always be used against us. Irrespective of the fact whether Taliban and Al-Qaeda are actually independent entities with independent goals, global community seems to use both terms as synonymous to one another. With that being said, a friendly Afghanistan would almost always require a pacified Taliban with no strings attached. Any hint otherwise and it all goes back to square one. With the Financial Action Task Force already breathing down our neck, having to affiliate with a status of a 'manager' of Taliban would be downright dangerous in the future. Rules of the game remain as they were but the stakes have gone a lot higher than previously imagined.
Indian extremists are damaging the Peace and Stability of the whole region
There existed the Citizenship Act, 1955 in India, which was not biased and was applicable to anyone irrespective of its race, caste, religion, etc. That was Secular India. But now the extremists have hijacked the country and engaged to turn India an extremist Hindu state. In this direction, Indian lower and higher legislative bodies passed a controversial amendment is the "Citizenship Act 1955" on the 10th and 11th of December 2019 respectively. The bill is to be signed by the president of India just as a formality before becoming "part of Constitution".
The amended bill is to make illegal migrants who are Hindus, Sikhs, Buddhists, Jains, Parsis and Christians from Afghanistan, Bangladesh and Pakistan, who entered India are to be eligible for Indian citizenship. It has clearly deprived Muslims of this right.
As a matter of fact, Muslims constitute 14% of the population officially but growing rapidly. Muslims are spread all over India in various concentrations. In Kashmir, Muslims are 87% actually and the second largest population of Muslims is in Assam, where their population has reached 40% almost.
Historically, all religions were living together in harmony all over India under the Muslims rule for almost 800 years and later on for around one century under British Empire. After the partition of the sub-continent in 1947, mass immigration took place 20 million Muslims from all over India migrated to Pakistan, an almost a similar number of non-Muslims migrated from Pakistan to India. But the process of immigration never stopped throughout the history of India and Pakistan.
Before and after 1947, when East Pakistan turned into Bangladesh, due to civil war and unrest in the country and economic situation prevailing during that era, a lot of Muslims migrated to India. Assam being the close vicinity and language edge, most of Muslims preferred to migrate to Assam state in India, bordering with Bangladesh.
The extremists Hindus are scared of the growth of Muslims in India, especially in Assam. The new legislation may deprive around two million Muslims in Assam alone, from Indian citizenship. Of course, there are few Muslims who migrated to India from Afghanistan and Pakistan too, who may be affected by the new legislation.
There is a huge reaction to this legislation within India and also internationally. In India, there exists a moderate class, intellectuals and unbiased, who are sincere with India and wanted to keep the Secular Status of India unchanged. They are worried that the extremists are driving the country toward an intolerant and extremist society, which ultimately harms the whole of India. There are local human rights organizations and NGOs, several professional and political bodies, and civic society opposing this act of Indian Government. The opposition political parties have indicated to challenge the amendments in the Supreme Court of India. Widespread protests, agitations, and demonstrations are witnessed in all big cities in India, especially in the North-Eastern part of India. A curfew has been imposed in some parts of India to curtail the protests. But widespread unrest has been witnessed all over India. However, Muslims are scared and suppressed. A wide range of arrests of prominent Muslim leaders, detentions, and threats has made Muslims keep silent or under-control. The Muslims community is rather oppressed and weak, may not be able to offer any big resistance.
On International Arena, The US Commission on International Religious Freedom (USCIRF) called for sanctions against Amit Shah and "other principal leadership" over the passage of the Bill biased bill. Imran Khan, the Prime Minister of Pakistan, criticized the proposed citizenship law for violating "bilateral agreements". Many international organizations and political figures are expressing deep concerns over the impact of biased legislation. Afraid, it will create more tension in the region and harm the peace and stability of the whole region.
Main Stream International media, like The New York Times, The Washington Post, The Post, Al Jazeera, The Independent, etc., has highlighted the issue.
In fact, the current rulers of India are crossing all records of Human Rights violations and all norms of any civilized world. They are pushing the whole region into chaos and instability. UN may act to restore its supremacy and implement the UN Charter in its true spirit. All civilized nations should strengthen the UN and the rule of law.
A Review of the Draft National Education Policy 2019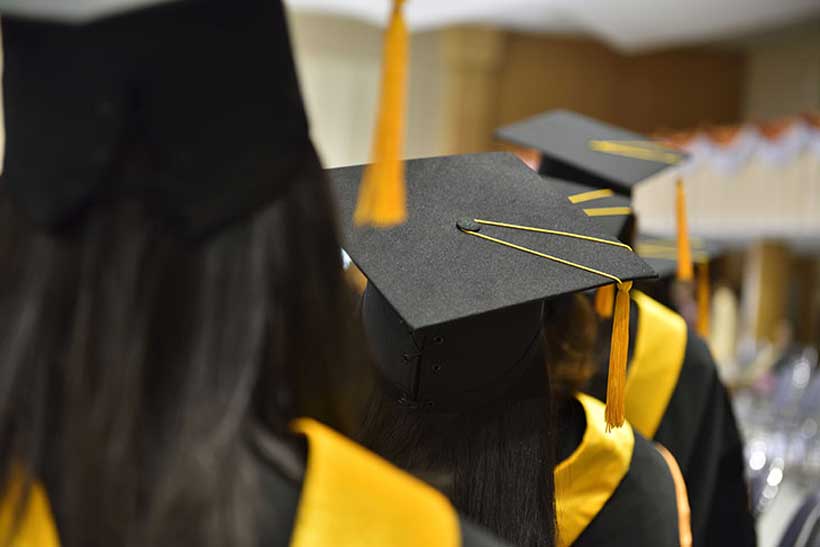 There is an urgent and imperative need to rekindle dialogue on the shaken education structure in India among politicians and decision makers. While there is a proliferating realization to the finite financial limits of 'improving literacy rate', there is a detrimental lack of alternative discourse on the way forward, a futuristic dialogue on the achievable. It is rightfully said that a life without education is like a boat without a rudder. While the solutions to the problem may seem simple to layman's eyes, it is as multifaceted and dynamic from a microscopic lens. This paper will attempt to review and critique the education system in India in light of the recent National Education Policy 2019 developed by the ministry of human resource development that seeks to propose transformative changes.
The field of education essentially is viewed through a narrow outlook of having normative or static foundations that can be generalized. This is however far from reality. Education system and structure is highly contextual and subjective to the jurisdiction it is studied in. While it is necessary to take cognizance of the fact that metamorphic changes, if any, are gradual, access to basic quality education for many is a far cry. India demands a comprehensive nationwide policy such as this and more importantly the implementation and enforcement of the same. The paper shall enumerate few highlights of the policy as no specific selection can paint an accurate picture of the well-integrated and comprehensive policy.
One of the fundamental solutions to the policy focuses on a key demography to foster a massive positive multipliers effect on the Indian society. It promises high quality education and childhood care for all children between the age bracket of 3 to 6 years by the year 2025. This encompasses the holistic development of the child including healthcare, nutrition and skill development. The vitality of the early years of brain development have been consciously highlighted in the past few years with growing awareness and study in this field.
It is essential that we tackle the grassroots of the issue being the quality of teachers and their accessibility. Professional teacher education and improvement of the quality of the educators is vital to better education and hence multidisciplinary programs for teachers are proposed to be included in large universities. Weak educators lead to weak professional in all fields. A four-year integrated stage – specific B.Ed. programme has been proposed by the HRD ministry and the Draft Committee alongside a restructure of the technical and medical education in the country. It outlines a proposal for the exit examination for medical professionals to create a robust filtering system to enable qualified and erudite individuals into the medical industry, enabling them to do justice to their respective professions.
Back to the fundamentals, the policy seeks to achieve foundational literacy and numeracy through a spectrum of programs and measures that have been carefully drafted and articulated to promote the same. Correspondingly, the draft policy aims to transform the pedagogical structure of the curriculums in the Indian education system for more effective learning that holistically encompasses cognitive, social and emotional development. The learning model will serve equitable emphasis on all fields and subjects, inherently leveling the balance of importance in academic and vocational cum co-curricular training. The examination structure within the Indian education system has for long been critiqued as counterproductive and toxic. It separates the individual from the real process of learning. With that in light, the policy proposes a complete radical revamp of the exam structures to relive the stress factor, strive for improvement in the learning pursuit and assess real learning.
The political and governmental handhold must undoubtedly begin with a substantial increase in the public investment for the normative expansion and vitalization of public education at all levels. While the policy extensively focuses on amending the tangible flaws of the education system in India, it leaves behind the lived reality and cultural context. I believe that it is far more fundamental to break the stigma that revolves around educating people and address the deterrents to pursuing education. The cultural withdrawal of the reluctance of educating girl children and women in rural spaces is a problem that can't merely be broken down through financing but through a cultural shift in mindset and an awareness of its criticality. Similar is the case with low income workers such as farmer, plumber and technical workmen that seek to pass on the profession to their heirs under the assumption of retrieving faster interest on their investment of time as opposed to the uncertainty that comes with a hard earned financial investment on poor quality education.
Another cultural adaptation to the policy must be vocational categorical training for specific target groups that diverge from the mainstream education such as training of young mothers or single parents in not just rural but also urban spaces. Finally, the indestructible caste system that is simple inseparable from the education system. The reservation system and its debate has been prolonged for decades and a cause for plentiful havoc uprising in urban spaces as merit seeks to triumph status. This is however often shunned through non-discrimination policies but is far more complex than meets the eye.
The crux of the situation in India is the mismanagement and ill balance between the supply and demand of educational resources in the country. There seems to be a wide gap between the allocation of financial expenditure by the government and the actual tangible change it has created in the recent years. Most importantly, a contextual negligence of tackling issues through the lens of different perspectives, actors and stakeholders. India is not necessarily a resource deficit nation, rather the lack of monitoring and utter negligence of the resource management consequently traps many regions of the country under illiteracy. Future development and economic growth of the nation calls for immediate action and a microscopic outlook of the issue by state actors. To deduce, the policy aims at addressing the diverse plethora of needs of multiple stakeholders in a harmonious manner with the goal of providing quality education to all.
The Torn Red Carpet: Welcome to Nepal in 2020
In Google's search rankings, the official website of project Visit Nepal 2020; comes second. Travel agencies in Nepal have replaced their landing pages at the expense of the overall legitimacy of the most genuine online resource. There is a wealth of videos shot in and about Nepal in Youtube; from ticketing companies to vloggers, visiting Nepal in 2020 might entail different things for various people. However, Mount Everest is not getting pink every passing day; the year 2020 will comfortably succeed the prior geologic timescale. All is not lost if one does not make it to Nepal next year. Hence, why the calling?
Across the world, nation branding for tourism is not a new catch. Egypt, Bolivia, Holland and Guatemala, advertise themselves with their official names. For others, a well thought phrase follows the brand image. Maldives-the sunny side of life, Imagine your-Korea, Belize-is closer than you think are other examples. For the rest, global events, does the work. Visit Nepal 2020 sounds the most ambitious of all; despite of less thoughtful investment over the slogan, it is clumsily competing with the 2020 Tokyo Olympics, across internet search engines. A lack of strategic branding can cost an entire project. Hence, why the ignorance?
As much as the slogan promises for a great experience, things are not quite ready for the incoming tourists. A national plan aimed for the visit year has stalled and stakeholders are looking for a safe landing. As long as the tourists arrive, Nepal will make money in 2020. Even though farsightedness is out of capabilities, stakeholders are not promoting the false promise; instead, Nepal's promise has been promoted wrongly. Nepal is one of the poorest nations in South Asia and the economy largely depends on salaries from abroad. It does not take much to comprehend the economics, the 2020 project, is a cash cow for a reclining economy. For all the wrong reasons, Nepal is calling for a temporary settlement. One-step at a time, for now, tightening up for the next year only.
Start a business in Nepal 2020. Explore Nepal in 2020. Seek opportunities in Nepal 2020. Beware of money sucking agencies and institutions, when you visit Nepal in 2020. Nepal's southern neighbour, India, invites entrepreneurs from all over the world; however, Make in India, has not gained steam, like once anticipated. The think-tank behind Visit Nepal 2020 have lost an edge over possible opportunities; scaled business policies are missing from the project structure. Moreover, Visit Nepal 2020 sounds like a welcome for the newcomers, but history suggests that, incoming tourists are largely returnees, thanks to majestic natural richness.
"Visit Nepal 1998-Once is not enough", was largely successful in terms of arriving numbers; however, after work has been a sorry state of affairs. Unsurprisingly, if Nepal were not enough at once, there would not have been the need for a visit year, two decades later. Therefore, Visit Nepal 2020 is a re-launch, from the supply perspective. For anticipating visitors, this information seeks responsibility. The visit year would only succeed whilst bottom level stakeholders would benefit from spending. In addition, if the economy manages to thrive from the revenue generated in 2020, it would largely be successful. It is another misconception that recycling slogans would lead to the same result. Local suitors in Nepal would be most excited; for them, it is another chance to rekindle with international visitors. Technology and social media will make the difference; at last, Nepal is waiting to stamp its tourism potential.
Visit Nepal in 2020 for lifetime experiences. Visit Nepal later again for unlimited life experiences. Then, repeat.