UN: Kashmir communications shutdown a 'collective punishment' that must be reversed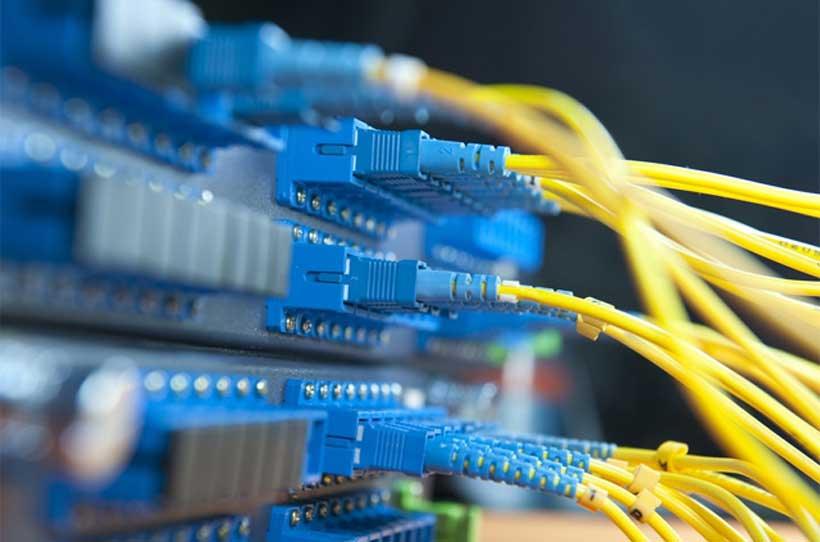 End the crackdown on freedom of expression, was the strong call to the Government by India from five United Nations independent rights expert on Thursday.
India and Pakistan both claim Kashmir as its sovereign territory.
Since the Indian Government's 5 August announcement revoking Kashmir's special status, tighter central Government control has resulted with access to information and peaceful protests quashed.
Reports have described a near total communications blackout in Jammu and Kashmir since the evening of 4 August, with internet access, mobile phone networks, and cable and Kashmiri television channels cut off.
The experts expressed concern that the measures, imposed after the Indian Parliament revoked the Constitutionally-mandated status of the state of Jammu and Kashmir, would exacerbate tensions in the region.
"The shutdown of the internet and telecommunication networks, without justification from the Government, are inconsistent with the fundamental norms of necessity and proportionality," the experts said in a statement.
"The blackout is a form of collective punishment of the people of Jammu and Kashmir, without even a pretext of a precipitating offence."
The Government has also imposed a curfew across Jammu and Kashmir, with massive numbers of troops brought in to enforce movement and peaceful assembly restrictions, particularly in the Kashmir Valley.
"We remind the Indian authorities that the restrictions imposed by the Indian Government are intrinsically disproportionate, because they preclude considerations of the specific circumstances of each proposed assembly," the experts stated.
At the same time, information received suggests an increase in the arrest of political figures, journalists, human rights defenders, protesters and others.
The experts expressed deep concern over reports that security forces were conducting night raids on private homes leading to the arrests of young people.
"Such detentions could constitute serious human rights violations," the experts spelled out. "The allegations must be thoroughly investigated by the authorities, and, if confirmed, those responsible must be held accountable".
Moreover, they are "gravely concerned" over allegations that "the whereabouts of some of those detained is not known", heightening the risk of enforced disappearances, "which may proliferate against the backdrop of mass arrests and restricted access to the internet and other communications networks".
The independent experts also raised the alarm over excessive force against protesters, including the use of live ammunition, which could amount to violations of the right to life.
"India has the responsibility to use the minimum force necessary when policing protests," the experts concluded. "This means that the use of deadly force is a measure permissible only as last resort and to protect life."
Rights experts call on India to remedy 'alarming' situation in Jammu and Kashmir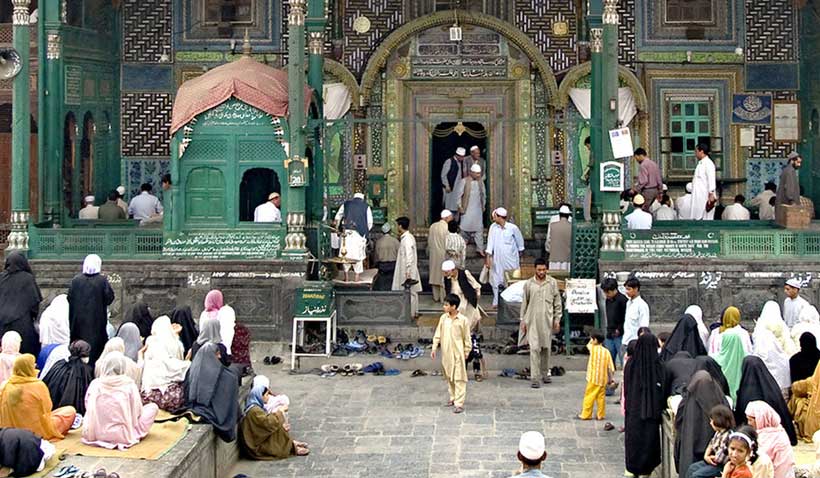 UN-appointed independent human rights experts have called for urgent action in India's Jammu and Kashmir, amid concerns of ongoing abuses against civilians there.
The appeal comes a year after the Indian Parliament revoked the special status of Indian-administered Jammu and Kashmir, which provided partial autonomy and specific protections to its mainly-Muslim citizens.
In a statement, the group of 17 experts said that the human rights situation in Jammu and Kashmir has been in "free fall".
International community urged to 'step up'
"Urgent action is needed", they said. "If India will not take any genuine and immediate steps to resolve the situation, meet their obligations to investigate historic and recent cases of human rights violations and prevent future violations, then the international community should step up."
Twelve months ago, they wrote to the Indian authorities to end what they called "the crackdown" on freedom of expression, access to information and peaceful protests over the decision to end the state's special status.
The experts also expressed concern about alleged arbitrary detention, torture and ill-treatment, to which the Government recently replied, as well as the criminalization of journalists covering the situation and the detention and deteriorating health, of a high-profile human rights lawyer.
"We have yet to receive any reply to three of the four letters," the experts said.
COVID compounding detentions, restrictions
During the COVID-19 pandemic, the experts also said it was concerning that "many" protesters are still in detention, and that internet restrictions remain.
They added that the closure of the Jammu and Kashmir State Human Rights Commission last October, was equally disturbing, as it removed one of the few ways that victims of rights violations could seek remedy.
No information had been provided about what would happen to the ongoing cases the commission had been investigating.
These include hundreds of suspected enforced disappearances dating from as far back as 1989, they said, while allegations regarding thousands of unmarked and some mass graves sites, have also not been properly investigated.
Pending visits
In 2011, India also extended an open invitation to Special Rapporteurs to visit, but has several requests pending. "We call on India to schedule pending visits as a matter of urgency, particularly of the experts dealing with torture and disappearances," they said.
The Special Rapporteurs and Working Groups are part of what is known as the Special Procedures of the Human Rights Council. The experts work on a voluntary basis; they are not UN staff and do not receive a salary. They are independent from any government or organization and serve in their individual capacity.
75 years after the bomb, Hiroshima still chooses 'reconciliation and hope'
In a video message delivered to a Peace Memorial Ceremony in Japan on Thursday, UN Secretary-General António Guterres has paid tribute to the victims of the atomic bombing of Hiroshima, which devastated the city in 1945.
"Seventy-five years ago, a single nuclear weapon visited unspeakable death and destruction upon this city", he said in his address. "The effects linger to this day".
However, he noted that Hiroshima and its people have chosen not to be characterized by calamity, but instead by "resilience, reconciliation and hope".
As "unmatched advocates for nuclear disarmament", the survivors, known as hibakusha, have turned their tragedy into "a rallying voice for the safety and well-being of all humanity", he said.
Intertwined fate
The birth of the UN in that same year, is inextricably intertwined with the destruction wrought by the nuclear bombs that fell on Hiroshima and Nagasaki.
"Since its earliest days and resolutions, the Organization has recognized the need to totally eliminate nuclear weapons", Mr. Guterres said. Yet, that goal remains elusive.
Dwindling arms control
The web of arms control, transparency and confidence-building instruments established during the Cold War and its aftermath, is fraying, said the UN chief, and 75 years on, the world has yet to learn that nuclear weapons diminish, rather than reinforce security, he warned.
Against the backdrop of division, distrust and a lack of dialogue along with States modernizing their nuclear arsenals and developing new dangerous weapons and delivery systems, he fears that the prospect of a nuclear-weapon-free world "seems to be slipping further from our grasp".
"The risk of nuclear weapons being used, intentionally, by accident or through miscalculation, is too high for such trends to continue", the UN chief added, repeating his call for States to "return to a common vision and path leading to the total elimination of nuclear weapons".
'Time for dialogue'
While all States can play a positive role, the countries that possess nuclear weapons have a special responsibility: "They have repeatedly committed to the total elimination of nuclear weapons", Mr. Guterres reminded.
"Now is the time for dialogue, confidence-building measures, reductions in the size of nuclear arsenals and utmost restraint".
Strengthen disarmament
Calling for the international non-proliferation and disarmament architecture to be safeguarded and strengthened, the UN chief cited next year's Review Conference of the Treaty on the Non-Proliferation of Nuclear Weapons, as an opportunity for States to "return to this shared vision".
He also looked forward to the Treaty on the Prohibition of Nuclear Weapons entry into force, along with that of the Comprehensive Nuclear-Test-Ban Treaty, which he said "remains a top priority in order to entrench and institutionalize the global norm against nuclear testing".
Amidst COVID-19
The commemoration took place in the shadow of the COVID-19 pandemic, which the Secretary-General said has exposed so many of the world's fragilities, "including in the face of the nuclear threat".
"The only way to totally eliminate nuclear risk is to totally eliminate nuclear weapons", he spelled out.
"The United Nations and I will continue to work with all those who seek to achieve our common goal: a world free of nuclear weapons", concluded the Secretary-General.
Recommit to disarmament
There truly is no winner in a nuclear war, Tijjani Muhammad-Bande President of the UN General Assembly told the ceremony.
"We must recommit to nuclear disarmament for there will never be a justification for the decimation caused by nuclear weapons", he emphasized, urging everyone to "work relentlessly" to do so.
Calling the Treaty on the Prohibition of Nuclear Weapons "a milestone agreement" in nuclear disarmament, he called on all Member States to sign and ratify it.
"In memory of the victims of Hiroshima and Nagasaki…let us work together to create the future we want: a future which is free from the existential threat of nuclear weapons", concluded the Assembly president.
Moral compasses
Meanwhile, the head of the Comprehensive Nuclear-Test -Ban Treaty Organization (CTBTO), Lassina Zerbo, said that the devasting blasts continue to "haunt humanity and raises a challenging question: Can we ever escape the destructive instinct that led to these horrific bombings"?
Calling the hibakusha a "forceful moral compass for humanity", he maintained that their pain and stories have made nuclear risk more "perceptible and concrete".
According to Mr. Zerbo, the hibakusha have taught that patience, determination and resolution are "indispensable in the long battle towards nuclear disarmament".
"We must finish what we started because what happened in Japan must never happen again", he said, adding,"we must hear them so we can act".
South Sudan refugee, athlete, Olympian is newest UNHCR Goodwill Ambassador
A track and field athlete from South Sudan who was forced to flee conflict as a child was on Tuesday named a Goodwill Ambassador for the UN refugee agency, UNHCR.
Yiech Pur Biel was a member of the first Refugee Olympic Team that competed at the 2016 Games in Rio de Janeiro, Brazil. Since then, he has travelled to 26 countries as an athlete and advocate for refugees, and has been actively involved efforts to bring peace to his homeland.
"It is a huge honour for me to be able to use my status as an athlete to help refugees and displaced people, to share my own story and those of other refugees like me and make sure that refugees all over the world have a voice," he said.
"I want to be an ambassador for refugees everywhere and I am so happy to be able to continue my commitment to working with UNHCR, the UN refugee agency, helping refugees not only to survive but also to thrive. This work is incredible and vitally important to so many people all over the world."
Always on the run
Following conflict in South Sudan in 2005, Mr. Pur journeyed alone to Kakuma refugee camp in neighbouring Kenya. He was only 10 years old at the time.
While at the camp, Mr. Pur devoted himself to athletics and trained at the Tegla Laroupe camp in Nairobi, established by the award-winning runner. He began running competitively in 2015 before being part of the historic Refugee Olympic Team a year later.
Mr. Pur has supported UNHCR since 2016, attending and speaking for campaigns in New York and Paris.
As the agency's newest Goodwill Ambassador, he will continue to advocate for the rights of displaced people while continuing his training to be on the Refugee Olympic Team at the Tokyo Games in 2021.
Worldwide, nearly 80 million people are forcibly displaced, according to a recent UNHCR report. The study cited South Sudan's long history of displacement, both before and after independence in July 2011, as a major crisis which has contributed to global displacement.
A voice for refugees
The UN High Commissioner for Refugees and head of UNHCR, Filippo Grandi, welcomed Mr. Pur as the agency's newest Goodwill Ambassador.
"This new role will help formalise and amplify his advocacy even further. At a time when forced displacement has reached unprecedented levels, with one percent of humanity now uprooted by conflict, persecution and violence, his contribution is more critical than ever," he said.
Mr. Pur's contributions towards peace in South Sudan includes representing refugees at peace talks held in Addis Ababa and Khartoum in 2018, and at committee meetings at the African Union in 2019.
He worked with the International Olympic Committee following Rio, and joined the Board of the Olympic Refuge Foundation.
Thomas Bach, President of the International Olympic Committee characterized Mr. Pur's "extraordinary journey" from the refugee camp to the Rio Games as an inspiration for all.
"Today, Pur is also a strong voice within the Olympic Refuge Foundation, providing access to safe sport for forcibly displaced young people across the world," he said.
"I am sure that in his new role as UNHCR Goodwill Ambassador, he will continue to act as a role model and demonstrate that sport can not only bring hope but change lives, empower young people and drive positive change in our society."