UN: Kashmir communications shutdown a 'collective punishment' that must be reversed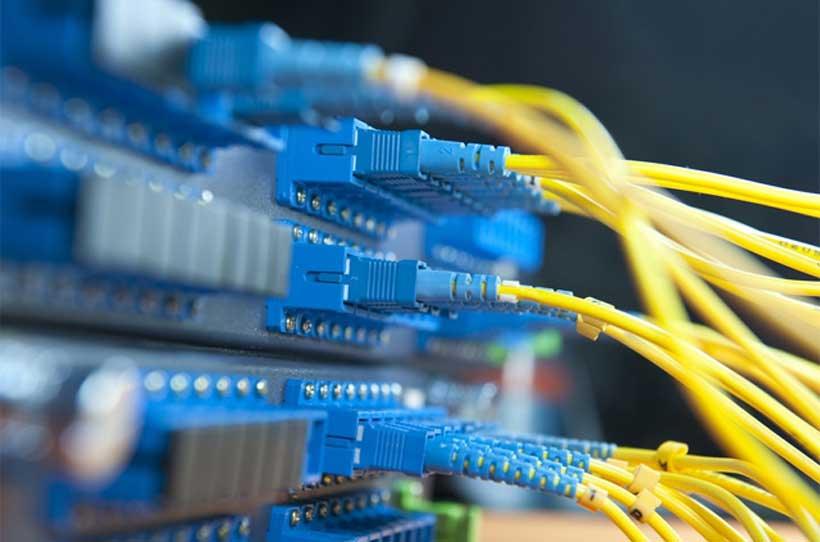 End the crackdown on freedom of expression, was the strong call to the Government by India from five United Nations independent rights expert on Thursday.
India and Pakistan both claim Kashmir as its sovereign territory.
Since the Indian Government's 5 August announcement revoking Kashmir's special status, tighter central Government control has resulted with access to information and peaceful protests quashed.
Reports have described a near total communications blackout in Jammu and Kashmir since the evening of 4 August, with internet access, mobile phone networks, and cable and Kashmiri television channels cut off.
The experts expressed concern that the measures, imposed after the Indian Parliament revoked the Constitutionally-mandated status of the state of Jammu and Kashmir, would exacerbate tensions in the region.
"The shutdown of the internet and telecommunication networks, without justification from the Government, are inconsistent with the fundamental norms of necessity and proportionality," the experts said in a statement.
"The blackout is a form of collective punishment of the people of Jammu and Kashmir, without even a pretext of a precipitating offence."
The Government has also imposed a curfew across Jammu and Kashmir, with massive numbers of troops brought in to enforce movement and peaceful assembly restrictions, particularly in the Kashmir Valley.
"We remind the Indian authorities that the restrictions imposed by the Indian Government are intrinsically disproportionate, because they preclude considerations of the specific circumstances of each proposed assembly," the experts stated.
At the same time, information received suggests an increase in the arrest of political figures, journalists, human rights defenders, protesters and others.
The experts expressed deep concern over reports that security forces were conducting night raids on private homes leading to the arrests of young people.
"Such detentions could constitute serious human rights violations," the experts spelled out. "The allegations must be thoroughly investigated by the authorities, and, if confirmed, those responsible must be held accountable".
Moreover, they are "gravely concerned" over allegations that "the whereabouts of some of those detained is not known", heightening the risk of enforced disappearances, "which may proliferate against the backdrop of mass arrests and restricted access to the internet and other communications networks".
The independent experts also raised the alarm over excessive force against protesters, including the use of live ammunition, which could amount to violations of the right to life.
"India has the responsibility to use the minimum force necessary when policing protests," the experts concluded. "This means that the use of deadly force is a measure permissible only as last resort and to protect life."
Military operation in northeast Syria could see unintentional release of ISIL affiliates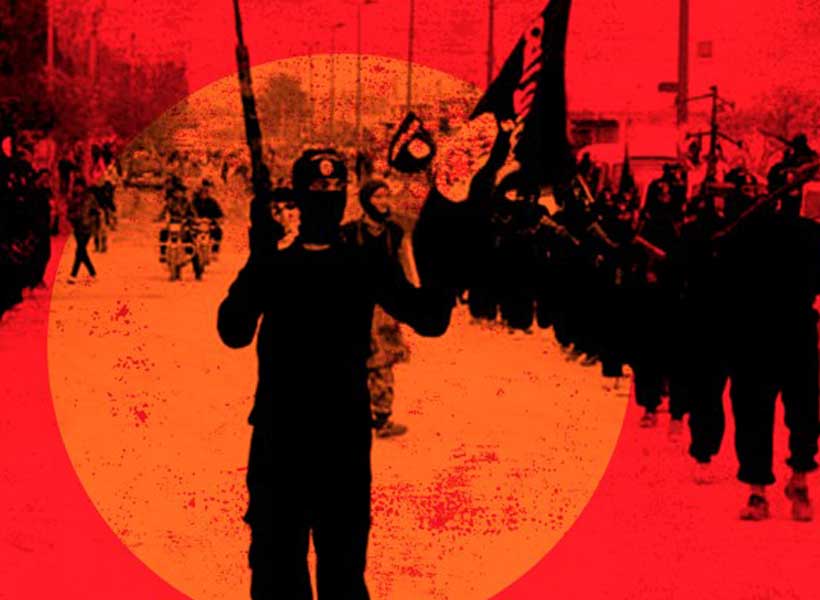 The ongoing Turkish military incursion in northeast Syria could unintentionally lead to the release of scores of people associated with the terrorist group ISIL, the UN Secretary-General fears.
António Guterres called for an immediate de-escalation of the fighting which has generated many civilian casualties and displaced up to 160,000 people in less than a week.
"He also notes with serious concern that the current military operations could lead to the unintended release of individuals associated with ISIL, with all the consequences this could entail," according to a statement issued on Monday by his spokesperson.
Kurdish militia have been holding holding more than 12,000 suspected ISIL members in prisons in northeast Syria, according to media reports.
The Turkish military offensive was launched last Wednesday, just days after the United States announced it was withdrawing its troops from the region.
US forces had long been working with Kurdish militia in northeast Syria to root out ISIL. Turkey regards the Kurdish militia as terrorists.
International media report that the Kurdish forces have struck a deal with the Syrian Government which will allow national forces into the area.
The UN chief has underlined the need for sustained and safe humanitarian access to people in need. He also emphasized that civilians must be protected.
The UN humanitarian affairs office, OCHA estimates that the military assault has so far generated between 150,000 to 160,000 "population movements", with more expected.
Call for humanitarian access
In addition to the displacement, humanitarians are concerned about the situation of some 13,000 internally displaced people (IDPs) living in the Ein Issa camp in Raqqa governorate.
It is among camps in three locations housing more than 100,000 displaced people, mainly women and children "with presumed links to ISIL fighters", according to the Independent International Commission of Inquiry on the Syria, appointed by the UN Human Rights Council.
OCHA said reports indicate that although a number of residents have fled the camp, most remain behind.
The UN is calling for immediate protection of the camp, alongside guarantees of safe and unhindered passage for the IDPs to leave for the provincial capital, also called Raqqa, or other areas.
People also have been evacuating from Mabruka camp, located in neighbouring Al-Hasakeh Governorate in the far northeast corner of Syria, where around 19 families remain.
"During the morning of 13 October, a truck rented by IDPs to leave Mabruka hit a landmine before reaching the camp, wounding the driver. As a result, the trucks were unable to reach the camp to transfer people out," OCHA said in its latest Syria update.
Impact on health care
As shelling continues in the border city of Quamishli, also in Al-Hasakeh governorate, the UN and its partners are increasingly concerned about the security of staff on the ground. OCHA reported that international humanitarian partners have been forced to evacuate personnel and relocate some operations to safer areas away from the border.
The insecurity is also having an impact on the already weakened health services in northeast Syria, the World Health Organization (WHO) informed.
Two national hospitals, three field hospitals as well as health centres and health facilities at IDP camps are either out of commission or offering limited services. Additionally, some health partners have also suspended their services
WHO is working to respond to needs during what it described as "this chaotic and fast-moving situation."
The UN health agency and partners have pre-positioned thousands of medical treatments, vaccines and trauma medicines at a hub in Qamishli, with thousands more being airlifted this week.
Turkey's Syria offensive could spark another catastrophe
Airstrikes and a ground offensive by Turkey in northern Syria against Kurdish forces have left civilians dead and forced tens of thousands to flee, UN agencies said on Friday, amid fears of another "humanitarian catastrophe" in the war-torn country.
Expressing concern about the military campaign launched on Wednesday, the UN's emergency relief chief Mark Lowcock noted that the Turkish Government had "assured me that they attach maximum importance to the protection of civilians and the avoidance of harm to them".
Speaking to journalists in Geneva, Jens Laerke from the Office for the Coordination of Humanitarian Affairs (OCHA), said that Thursday had seen "intense shelling all along the north-eastern Syrian border with Turkey, from Jarablus, to the west of the Euphrates, to the Iraqi border".
Highlighting the potential for further suffering for Syrians caught up in more than eight years of war, Christian Cardon de Lichtbuer, from the International Committee of the Red Cross (ICRC), said that "we have there all the ingredients for unfortunately yet another humanitarian crisis in Syria".
UN human rights office confirms eight civilian deaths
As of Thursday evening, the UN human rights office, OHCHR, reported that seven civilians, including two women and a boy, had been killed in the first two days of the Turkish operation.
A male civilian man was also reported killed in Jarablus on Wednesday, OHCHR spokesperson Rupert Colville said, adding that a woman and a boy were injured yesterday, during "counter-attacks and ground strikes" by Kurdish non-State armed groups.
In response to the mass displacement of people from the northern border area, mainly to Al-Hasakeh district, the World Food Programme (WFP) has provided ready-to-eat meals to around 11,000 people there, with the help of the Syrian Arab Red Crescent (SARC).
WFP supports close to 650,000 people in north-eastern Syria via a field hub in Qamishli; around 580,000 are currently in areas under Kurdish control, it said in a statement.
"Mass population displacement has been reported since the escalation of violence", said WFP spokesperson Hervé Verhoosel. "Over 70,000 people from Ras al-Ain and Tal Abiad have been displaced so far."
UN food agency 'will cover' needs of the displaced
Several thousand more have move to Raqqa governorate since the beginning of Operation Peace Spring by the Turkish military on Wednesday, Mr. Verhoosel added, while many other were on their way to shelters in Raqqa city, "where WFP will be covering their food needs".
Although UN humanitarian staff remain in Qamishli, "their ability to operate and provide relief is severely restricted" by the hostilities, OCHA's Mr. Laerke explained, adding that local authorities were also reportedly "imposing some quite strict security measures at checkpoints".
Linked to the military campaign, Marixie Mercado from the UN Children's Fund (UNICEF) said that the Alouk water pumping station reportedly came under attack early on Thursday.
"This is a station that provides safe water to at least 400,000 people in Hassakeh governorate, including displacement camps," she said
In Tal Abiad, two schools have been reportedly taken over for military use, Ms. Mercado added, while child protection programmes have been suspended in Ras al-Ain, Mabrouka camp, Tal Halaf, Sulok and Tal Abiad.
Health and Nutrition response in Ras al-Ain and Mabourka camp had also been put on hold, while schools in these areas have closed and the water supply has been affected.
Asked whether any Syrian refugees had been seen returning to a so-called safe zone either side of the Turkey-Syria border, Andrej Mahecic, spokesperson for the UN High Commissioner for Refugees (UNCHR), said that he had "no information" of any Syrian refugees doing so.
Any such buffer zone would have to set up "with full international humanitarian law safeguards in place, including the consent of the Government and warring parties and the zone being of civilian character, the safety of civilians would be hard to guarantee", the UNHCR spokesperson added.
So-called 'safe zone' is not managed by UN
Echoing those comments, OCHA highlighted the vulnerability of those displaced by the conflict and the uncertainty surrounding a so-called buffer zone cleared of Kurdish fighters on the border, reportedly proposed by Turkey.
"It's not something that's been set up by humanitarians, it is a zone that has been set up by military planners in Turkey," said Mr. Laerke. "We do not control it and we have not been involved in the planning of it."
After more than eight years of war in Syria, needs are "significant and widespread", Najat Rochdi, Senior Humanitarian Adviser to the UN Special Envoy for Syria, reiterated in Geneva on Thursday.
Over 11 million people require some form of humanitarian assistance, she said, including 4.7 million living in areas of high severity of need.
Amid uncertainty about how the military campaign will develop, the ICRC reiterated concern about the lack of basic services available to those displaced in the coming days and weeks, in towns and cities levelled by bombardment and shelling in a bid to drive out ISIL forces.
"People are moving inside Syria, so we can assume, yes, they will go towards (the) south," said the international Red Cross committee's Mr. de Lichtbuer. "With the complexity and so areas like Deir-Ez-Zor, and Raqqa, which are not necessarily places that can welcome thousands of people, we will see how it evolves in the coming hours, because it is moving very fast."
Athens urged to fast track asylum seekers amid island shelters crisis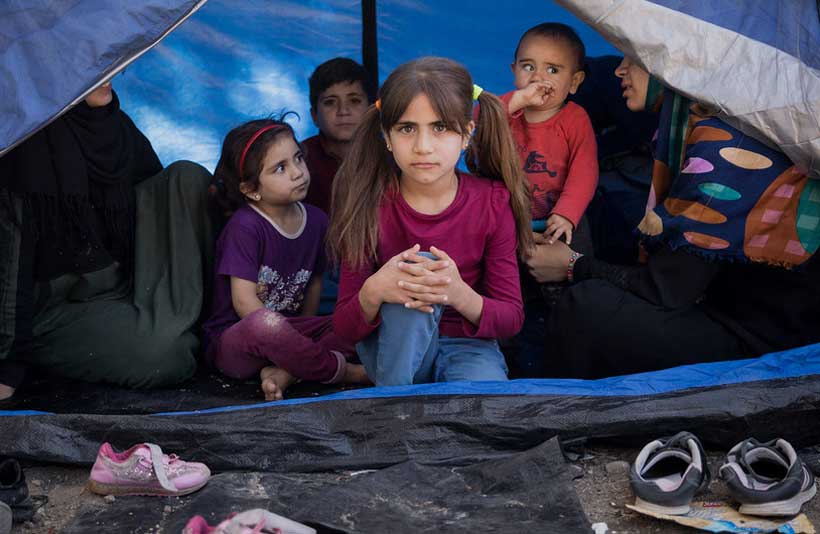 A spike in the number of refugees reaching Greek island reception centres is likely to worsen the situation in already "dangerously overcrowded" facilities there, the UN refugee agency said on Tuesday.
In a call for asylum seekers to be moved urgently to the mainland by the central Government in Athens, UNHCR reported that sea arrivals in September rose to more than 10,000 – the highest monthly level since 2016.
The development follows a fire on Sunday in a housing container at Moria reception centre in Lesvos in which a woman died, reportedly sparking a violent protest.
"This spike has added to, has worsened what were already extremely difficult conditions on the Greek islands in the reception centres, which is why we are underscoring it is so important that urgent measures are taken now to get people who can be transferred off the islands to the mainland," UNHCR spokesperson Liz Throssell told journalists in Geneva.
According to the UN agency, there are more than 4,400 unaccompanied children on the islands, out of at least 30,000 people seeking shelter in total.
Of that number, 500 youngsters have also been housed with unrelated adults in a large warehouse-style tent, UNHCR says, describing the situation on Lesvos, Samos and Kos as "critical".
Highlighting the need for "urgent steps" from the Greek authorities, Ms. Throssell appealed to them to "fast-track" the transfer of more than 5,000 asylum-seekers who already have permission to continue their asylum procedure on the mainland.
On Lesvos, the official reception centre in Moria is at five times capacity, with 12,600 people, the agency said, while at a nearby informal settlement, more than 100 people share a single toilet.
On Samos, the Vathy facility houses 5,500 people – eight times over capacity – and on Kos, some 3,000 people live in a space meant for just 700.
Most of those seeking shelter are from Afghanistan and Syria, along with Iraq and the Democratic Republic of the Congo, UNHCR said.
Previous comments by the Greek Government about wanting to alleviate pressure on the islands and protect unaccompanied children were welcome, the agency said in a statement.
According to UNHCR, Greece has received 45,600 of the 77,400 people crossing the Mediterranean Sea this year – more than Spain, Italy, Malta and Cyprus combined.
Mediterranean Sea crossing deaths top 1,000 for sixth year in a row
Meanwhile, for the sixth year in a row, 1,000 people are believed to have drowned in Mediterranean Sea crossings, the UN migration agency, IOM, said on Tuesday.
Citing a recent spate of shipwrecks along the main migratory routes to Europe which have contributed to the toll, the agency highlighted an incident off the Moroccan coast at the weekend in which as many as 40 migrants are feared drowned.
Over the past six years, at least 15,000 men, women and children have lost their lives trying to reach Europe by boat – a situation that the UN agency likened to "carnage at sea".
According to IOM data, the deadliest sea crossing is the central Mediterranean route from North Africa to Italy, with 659 migrant or refugee lives lost so far this year.
Nearly 270 others perished trying to reach Spain from North Africa, while 66 victims were recorded in the waters between Turkey, Syria and Greece.