'Child Actorvism' and the Extinction Agenda of Neoliberal Racists
There is no shortage of social justice causes trumpeted by the West† with a revolving medley of "child actorvists" at the forefront. The logical observer may question whether these endless multi-billion dollar campaigns have had any tangible effect at all, except in serving as a stalking horse for mass-mediated interferences in the affairs of other nations.
Whether it is about immigration, education or the whitewashing of terrorists, they are there, ready with their scripted messages. The latest sensation happens to be Swedish teenager Greta Thunberg who is trying save humanity from an environmental apocalypse by playing truant from school. Manufactured doyens however conveniently overlook real progress in the activist areas they were groomed for, revealing a strong pattern of bias in the process.
On Friday Aug 9 2019, more than a million Indians planted 220 million trees in a single day, with each tree representing a resident of the state of Uttar Pradesh (UP). According to state government official Awanish K. Awasthi: "The pits are geo-tagged and the saplings carry a QR code. So we can record how many saplings are planted and where." The BBC had earlier cast doubts on whether Ethiopia had actually planted 350 million trees in July due to the lack of a verification mechanism.
This was not India's first afforestation feat. In 2016, nearly 800,000 volunteers in UP planted 50 million trees in a single day while a year later,66 million saplings were embedded in just 12 hours by volunteers in neighbouring Madhya Pradesh.
India has targeted a total forest covercomprising33 percent of its landmass by 2030. While this initiative was launched under the general rubric of climate change, there were more immediate issues at stake. The spectres of desertification and groundwater depletion were enough to mobilize ordinary Indians into action.
The sheer design, organization and coordination involved in the Indian undertaking may be studied for years to come. Once verified, the afforestation model can be adapted in fields ranging from big data, artificial intelligence, sharing economy to contingency planning. A somewhat similar mobilization model was employed when Cyclone Fani hit eastern India during the first days of May. As The Conversation reported on May 13:
A record 1.2 million people (equal to the population of Mauritius) were evacuated in less than 48 hours, and almost 7,000 kitchens, catering to 9,000 shelters, were made functional overnight. This mammoth exercise involved more than 45,000 volunteers.
After studying the grim statistics for Hurricane Maria (Puerto Rico, US; 2017), Hurricane Harvey (Texas, US; 2017) and Cyclone Idai (Mozambique, Madagascar, Malawi and Zimbabwe; 2019), the authors concluded that the "world can learn from" from the Indian experience.
Yet, the momentary fascination with India's mass mobilization skills dissipated just as quickly as the storm itself. The global risk researcher, stupefied by hours of BBC programming, was left to wonder: Where are those follow-up in-depth analyses? How come the world only came to know of India's recent tree-planting milestone through a brief Associated Press report? Isn't climate change the dernier cri?
One could excuse the BBC for disregarding Uttar Pradesh's greening exploits as it was too busy fabricating videos on "large-scale protests" in Kashmir along side usual suspects like Al Jazeera and Reuters. Even Malala Yousafzai stepped forward to test the waters, only to be summarily rebuffed.
There may be other reasons behind the neoliberal media's indifference here. Uttar Pradesh Chief Minister Yogi Adityanath had earlier committed the cardinal sin of renaming the city of Allahabad as Prayagraj. This is a complete no-no in a West that inevitably sides with militant Islam. Take a look at Serbia, Syria, Libya and Myanmar, amongst numerous other examples. Additionally, India's a forestation campaign (2016 to 2030)was being undertaken outside the ambit of parasitic Western NGOs at a paltry outlay of $6 billion. India was showing the way in cost savings and volunteer-based sustainability, without the need for star-studded events that child actorvism thrives on.
Neoliberal Selectivity
New Delhi's indigenous efforts since 2015 were therefore deemed unsatisfactory by Extinction Rebellion superstar Thunberg. She pilloried India's Prime Minister Narendra Modi in a February 2019 video post:
"Dear Mr Modi, you need to take action now against the climate crisis, not just talking about It because if you keep going on like this, doing business as usual, and just talking about and bragging about the little victories, you are going to fail. And if you fail, you are going to be seen as one of the worst villains in human history in the future. And you don't want that" (Emphasis added).
Do not seek a scintilla of sanity in the outburst above. Instead, note the timing: It was posted during the run-up to the April-May 2019 Indian general elections where Modi's Bharatiya Janata Party (BJP) won by a landslide victory, surpassing expectations thanks to neoliberal hissy-fits typified by the likes of Thunberg.
Does Thunberg consider the planting of 50, 66 and 220 million trees overnight– involving schoolchildren no less – as one of those insignificant "little victories"?Who is doing the talking and bragging and who is doing the actual planting here? One of India's other "little victories" was in lifting 271 million people – numbering more than half the EU population– out of poverty in a mere 10 years.
If Thunberg's views aren't reflective of Western neoliberal racism, tell me what is? Here is where racial supremacist undercurrents are cleverly masked by the clarion call of "social justice". Nothing non-Westerners do is good enough unless it involves and profits vested Western interests. Neoliberals and their neoconservative cousins feel they are entitled to run the affairs of other nations. If the line is not toed, an army of "child actorvists" are ready to selectively name and shame national leaders. How is this different from the use of child soldiers and human shields by an assortment of violent thugs and jihadis? And much like jihadis, a false flag calamity inflicted on a child actorvist would reap international sympathy for the "cause", would it not? We shall see what the future holds…
Quite tellingly, when it comes to the question of extinction, French-Lebanese author Amin Maalouf sums up the prevalent Western hypocrisy perfectly: "Threats to pandas cause more emotion than threats to the extinction of Christians in the Middle East". Another child actorvist, Bana Alabed, has been roped in to hasten that particular genocide.
The Incurably Colonized
Instead of India's Modi, Thunberg could have trained her guns on Southeast Asian politicians for allowing the West to dump millions of tons of highly-toxic trash throughout the region. (India had another "little victory" by banning them). It cannot get more pathetic than Pakistani garbage appearing in an illegal Malaysian dumpsite! Is Thunberg really as environmentally literate as she claims to be? The organized crime networks involved in the regional garbage racket are also into money laundering, smuggling, organ harvesting and human trafficking.
Neoliberals and neoconservatives however have a soft spot for Southeast Asia (sans Mynamar) for a good reason: Its leaders and societies have an incurable inferiority complex towards all things Western, rendering them supine and receptive to machinations from the other side of the world. The region hosts innumerable Western-backed NGOs and affiliates whose sole role is to disrupt and shape the local political process. That is, when they are not discriminating against native talent, native ideas and native solutions. For a region that has had several developmental head-starts over India, Southeast Asia has yet to produce world-class scientists, innovators and products of any import, making it easy for West to offer their "expertise" and goods at huge costs. The media in "Asian values" bastions like Malaysia and Singapore are more likely to celebrate Thunberg's theatrics than investigate real Asian success stories.
Just like neoconservatism, neoliberalism neatly divides the world along classic colonial lines. Can George Soros and his neoliberal backers claim a single success story from the countless "social justice" agitprops unleashed worldwide? Instead, such interventions have left behind a string of broken, emasculated and dysfunctional societies. Women and children are the biggest victims here. One could also include Thunberg's Sweden in the list of nations facing a surge in sexual violence against women and children. Swedish schools are no longer safe and somehow no child activist has emerged to publicize this highly-proximate issue.††What is the celebrated "female education activist" Malala Yousafzai actually doing?
Redundant Societies
The idea that the East and West can cooperate, compliment and compete on an equal footing is an anathema to neoliberal and neoconservative minds. It is in "redundant societies" however where neoliberals find the most fertile ground for its destructive agendas. Redundant societies are ones the world would scarcely miss in case its populations were magically rendered extinct overnight –short-term raw material and supply chain disruptions notwithstanding. Is that the core idea behind Extinction Rebellion? Fewer humans are great for the environment, no?
A nation less contaminated by the neoliberal agenda is a nation poised for growth and technical breakthroughs. Look at the world around us: the relatively nationalistic South Korea, Japan, China and India (the "effective Asia"), Israel, Russia, and Eastern Europe are already challenging the West's dominance in many critical areas. Even Iran is not doing too badly considering the circumstances.
In the meantime, one hopes that Thunberg will encounter flotsams of plastic as she yachts towards the upcoming UN powwow in New York. If so, these may turn out to be trash that were supposedly repatriated by Southeast Asian nations but which were dumped enroute by ships. To avoid "baseless allegations" like these, Thunberg could try some real environmental work by researching, tabulating and verifying claims that all repatriated trash had indeed reached their destinations in toto, as claimed. Maybe, this is a task too arduous for Thunberg. Let's leave such little details to an Indian schoolgirl's future dissertation, shall we? After all, she would have literally had her hands soiled in planting the future while others talked the big talk at big money events.
† The author defines the West as nations west of the Metternich line in Europe as well as the Anglo-American world, including geographically-dispersed nations such as Canada, Australia and New Zealand. It does not refer to European Civilization.
†† Anyone researching this topic should scrupulously avoid Google.
The global plastic problem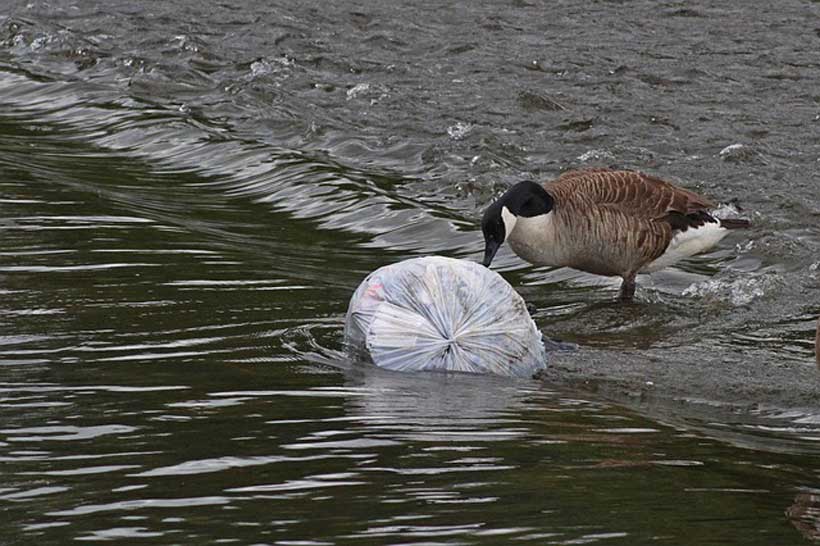 Global plastic pollution is becoming increasingly severe. According to a report by the German weekly magazine 'Focus', plastic particles have recently been found in samples collected all over the world, : from the Arctic to rivers and even deep seas.
Even Mount Everest, the top of the world, has been found to contain plastic particles. The United States has long accused developing countries of being the main responsible for plastic pollution. The waste approach has overshadowed the U.S. "major contribution" to the plastic pollution crisis. If we also consider the export of plastic waste and the latest statistics on illegal dumping and littering, the United States is one of the most severe sources of plastic pollution in the global coastal and marine environment, ranking third in the world.
The research report published by Science Advances clearly states that the United States blames Asian countries for the plastic waste pollution problem, although it is the world's largest producer of plastic waste. The report was written in collaboration with scholars from the American Association for Marine Education, the University of Georgia and the National Geographic Association.
The Comprehensive Assessment Study on Global Plastic Waste Issues, published in 2015, stated that the top five countries producing most of the plastic waste are China, Indonesia, the Philippines, Vietnam and Thailand.
The latest report, however, finds that the 2015 study ignored any mismanagement of waste after it had been exported to another country for recycling.
The research report also revised the 2015 claim that China is the world's largest emitter of marine plastic waste.
The latest research report published by Science Advances calculated the total amount of plastic waste generated by countries around the world in 2016, based on waste generation and characteristic data from 217 countries and regions reported by the World Bank.
Global plastic production in 2016 was 422 million tonnes, with a 26% increase as against 2010. The share of plastics in solid waste rose from 10% to 12% in 2010. In 2016, global plastic waste generation reached 242 million tonnes.
The report clearly states that in 2016 the United States was the country that produced the largest amount of plastic waste (42 million tonnes). It also ranked first in terms of annual per capita production of plastic waste (130 kilograms).
The 28 EU Member States ranking second produce 54.56 kilograms of plastic waste per capita per year, which is only half of the United States' plastic waste, while India ranks third. In 2016 China ranked fourth in terms of plastic waste production (21.6 million tonnes), equivalent to half the U.S. amount, but its annual plastic waste production per capita was only 15.67 kilograms, equivalent to only 12% of the amount produced by the United States.
Nick Mallos, senior director of the Marine Conservation Organisation's Garbage-Free Ocean Program, stated: "The plastic waste generated in the United States is the largest amount of any country, but we have been ignoring the problem, outsourcing it to developing countries. And we are making a heavy contribution to the plastic crisis in the oceans".
In terms of rubbish, illegal dumping, littering and other improperly managed waste products on the coast, the United States ranks third among coastal countries and is the main cause of pollution in the world's coastal areas.
The study also said that the United States collected 3.91 million tonnes of plastics in 2016, more than half of which was shipped overseas, and exported 1.99 million tonnes of plastic waste to 89 trading partners. "Over 88% of plastic waste is exported to countries that cannot properly manage and dispose of it due to insufficient resources." Much of this exported plastic waste cannot be reused, which will eventually pollute the local environment.
One of the authors of the research report, oceanography professor Cara Lavender Law, stated: "For several years, many of the plastic products we throw in the rubbish can be exported to countries where it is already difficult to manage their own waste for recycling. Not to mention the large amount of plastics shipped from the United States. Considering the large amount of our plastic waste that is actually non-recyclable because it is of low value, contaminated or difficult to dispose of, it is not surprising that a lot of plastics will end up polluting the environment".
Relevant data show that 5% of plastic waste generated in the United States is discarded or dumped illegally due to "improper handling and management" or cannot be disposed of properly after being transported to other countries.
The report underlines that it seems that only 5%is "improperly managed" but, considering the total amount of plastic waste, this figure cannot be ignored.
It should also be stated that eight million tonnes of plastics enter the oceans every year, which is equivalent to a plastic load being spilled into the sea every minute.
These plastic products have undertaken a long and destructive journey from the moment they have reached the sea. Winnie Liu, a senior official with The Pew Charitable Trust's Marine Plastics Prevention Project, said: "Plastics reaching the seas will be carried far away by ocean currents. They are found all over the world, even on the edge of Antarctica and the deepest place on earth. Plastics can be found in the Mariana Trench. As they drift with currents, theywill penetrate the ecosystem and cause immeasurable damage to marine life".
Despite the severity of this problem, global plastic production continues and is posing increasing threats to the seas. What makes the oceans so vulnerable to plastic pollution? How can we control the plastics entering the ocean? What is wrong with plastics?
In our daily lives we can hardly avoid plastics. From food packaging to toiletries, clothes, furniture, computers and cars, plastics is everywhere. Plastics durability makes it difficult to biodegrade them. In a way, it can be compared to long nuclear decay.
Depending on their type, some plastics can take decades or even millions of years to decompose in landfills. Therefore, unless plastics are incinerated (a process which, in turn, causes pollution), virtually all the plastics we have produced so far still exist in the world and, once entered the ocean, their impact will last for hundreds of years.
Where does waste come from? The world produces over 300 million tonnes of plastic waste every year, and this amount is still growing. Only 9% of this plastic waste is recycled. The rest is incinerated or discarded. Most of the discarded plastic waste is landfilled. The reason for this is that half of the plastics we produce is disposable plastics, i.e. plastic products such as straws, plastic bags and water bottles that are thrown away after they have been used.
It is precisely because disposable plastics are easy to produce and discard, and lead to a continuous increase in the amount of waste landfilled, that they inevitably increase the amount of plastic waste polluting the environment.
Why is the impact of plastics on the oceans so severe? The vast and deep oceans are like a retention tank for pollutants, which collects toxic material from all over the world. Besides the load dropped from ships, plastic fishing nets and longlines (known as 'ghost fishing gear') are also a major source of plastic waste in the oceans, accounting for about 10%. In addition, expanded polystyrene used in aquaculture to make cages is also a source of marine plastic pollution.
The vast majority of marine debris, however, comes from the land. Extreme weather conditions and strong winds sweep waste along the coast, which is quickly picked up by the tide. Oceans are also the final destination of thousands of rivers, carrying large amounts of waste from landfills, and eventually sinking it into the sea.
Once plastic waste enters the ocean, it is broken down into particles with a diameter of less than 5 mm, called microplastics. This happens because of the harsh conditions and endless ocean movements.
This form of plastics will spread ever deeper into the ocean. It will invade more biological habitats and cannot actually be recycled at all. What will happen to us if also thousands of marine animals get caught in plastic waste every year, especially 'ghost fishing gear'? Furthermore, the harm to marine life from ingesting plastics is less evident: seabirds, sea turtles, fish and whales often mistake plastic waste for food because its colour and shape are similar to their preys. We end up eating them. Once we ingest these toxic particles, our organs will be damaged, thus making us more liable to diseases. Our fertility will also change, with great risks of genetic mutations.
Climate politics and the future of carbon emissions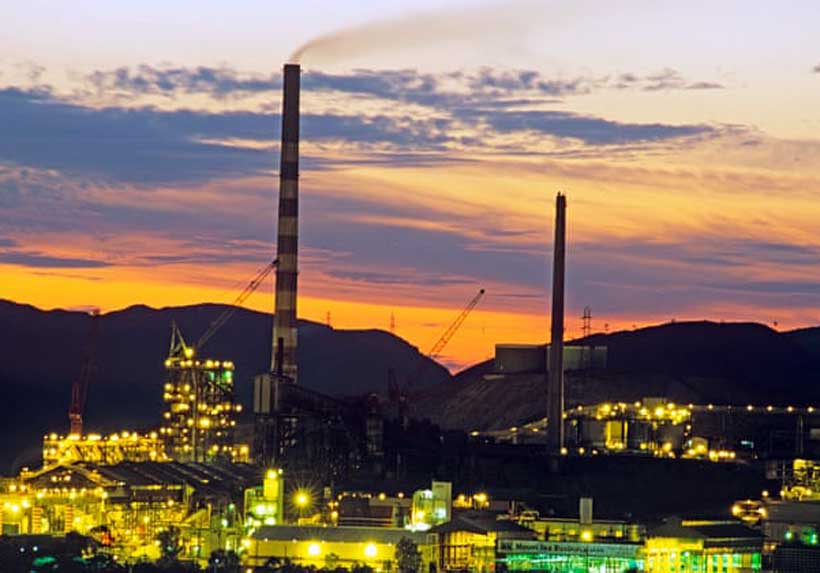 Climate change is no longer a far-off problem, it is happening here, it is happening now and if it is happening now then efforts to curb it should be done right now rather to wait for tomorrow when tightening nature grip made us regret even more than now. To talk specifically about carbon emission, it is a single issue, a "world issue" that is demanding serious world efforts, not mere words to highlight the problems which we all know quite well. It is the right time we stand up, we fight together to save our existing and the future. Yet, like any path having its troubles, one major hurdle on the way to reduce carbon emission is the climate politics in the form of the North-South divide. The divide which has been existing ever since not only in areas of hard politics but also in areas of soft politics i.e climate change, and imposing a challenge to all future efforts and on those been done already including the Kyoto protocol, Rio+20 agreement, the Paris climate agreement, etc.
Issue here is that both the North (Developed) and the South (Developing) give their sides of the argument yet no one is ready to take the responsibility or at least willing to find a collective solution. Thus making the environment suffer and the carbon emission constantly increasing.
Looking at the North, it claims that climate change is a worldwide danger jeopardizing the biological system and is to a great extent the aftereffect of CO2 outflow by both North and the South. Thus it is a collective responsibility of both to reduce emission and to ensure carbon cut not just the North. However, in response to this the South argues, yes climate change is an issue that is raising world temperature and major emitters are in both North and South, but the North is ignoring the fact that it has been emitting gases for centuries. For instance, Europe, United States, Canada are polluting the environment since the 19th century while the developing countries have begun in 1980's. Furthermore, what the developed world ignores is that the development of the North has already got peaked while of the developing world has just started. So based on this the North should go for the carbon cuts and use alternative sources of energy i.e hydro, wind, green energy, etc. As the South at this stage cannot afford carbon cuts which will affect its development process. Also, it does not even have enough carbon-free resources at present to ensure carbon reduction.
Hence, this N-S divide has ruined the success of so far twenty-five Conference of Parties (COP) related to climate change held each year in Nov and Dec mostly in Bonn, Germany. Taking a gander at them individually to explore how the divide has not let any single agreement on carbon emission to effectively achieve its set target.
Starting with the Kyoto protocol that came into effect in 2005 with 192 parties determining to reduce emission according to the allotted carbon quota. An important aspect of this protocol was "common but differentiated responsibility" by which the North was held largely responsible for the current high levels of GHG emissions in the atmosphere. However, if we analyze it deeply then from the very start commitment to the agreement had flaws. As the United States being the world hegemon should've lead the agreement from the front but sadly it even didn't ratify the agreement as the then-President George W. Bush stated "Senate's vote, 95–0, shows there is a clear consensus that the Kyoto Protocol is an unfair and ineffective means of addressing global climate change concerns. Signing protocol will cause potential damage to USA economy". Thus a clear depiction of the USA preferring its economic development over the environmental concerns.
Then the first commitment period (2008-2012) of this agreement failed to achieve its targets with emission further increased by 32%.Moreover, Canada withdrew from the protocol in 2012 with its then environment minister, Peter Kent stated "the Kyoto protocol doesn't cover world two largest emitters USA and China, therefore it cannot work" and as "Canada didn't meet target so it wants to avoid $14 billion in penalties". Seeing this response by the developed world, in the second commitment round (2012 onwards) only 37 countries had binding targets, and Belarus, Ukraine, Kazakhstan withdrew. Not just this, but Russia, Japan, New Zealand though participated in the 1stcommitment round but refused to go for the 2ndcommitment. So, it's clear how the N-S divide affected the commitment to reduce carbon emission with the developed world especially the largest emitters like the USA and China not even ratifying it and even those like Canada who did ratify but withdrew later. The same is with the developing south because if the developed North is unwilling then the south's one-sided efforts are meaningless.
Now, looking at the Copenhagen agreement (2009) which aims to limit the global temperature no more than 2 °C (above pre-industrial level). It was believed to be the largest and the first-ever true agreement that can reduce greenhouse gas emissions and can ensure environmental stability because it was initiated by the USA along with the four other largest emitters' china, India, Indonesia, and Brazil. Nevertheless, the Copenhagen agreement just like the Kyoto protocol had flaws and most importantly the N-S divide has again tumbledown its progress. This is because it doesn't contain any legally binding commitments to reduce CO2 emissions as the then PM of Great Britain, Gordon Brown, stated "We have made a start" but that the agreement needs to become legally binding quickly." Then Brazil's climate change ambassador called the agreement "disappointing".
This is the response of North, now looking at South. The Bolivian president, Evo Morales said, "The meeting has failed. It's unfortunate for the planet". Most importantly Lumumba Aping, a Sudanese diplomat who was the chief negotiator for the G77 group of developing nations at the UNFCC conference in 2009 criticized the agreement by stating "It's an incredibly imbalanced text intended to subvert two years of negotiations. It does not recognize the proposals and the voice of developing countries. Thus we have been asked to sign a suicide pact". Consequently, this conflict of opinion between the North and the South has again led to the failure of the Copenhagen agreement in reducing carbon emission and the world temperature.
Moving to the Rio+20 convention on biological diversity, it shows no difference from the rest. As the United States was among those four countries that have signed but not ratified the agreement. Then key world leaders including G20 members, German Chancellor Angela Merkel, UK Prime Minister David Cameron have not attended the conference showing that they don't even prioritize sustainability issues. Not just this but the developing countries too showed resentment when the USA, EU, and Switzerland rejected the G77 plan to frame the context of green economy explicitly.
Likewise, COP-19 held in Warsaw, Poland to reduce greenhouse gases emission saw the same divide as G77 and china proposal for a new funding mechanism ($100 million every year) to help the vulnerable South deal with "loss and damage" caused by climate change was opposed by developed countries leading to 132 poor countries and major environment activist like Oxfam, Greenpeace, Action Aid, etc. walkout from the conference.
Lastly, the Paris climate agreement in 2015 which showed diversion from the rest considering it was binding on all 197 countries, and committed to achieve zero-emissionwith both developing and developed states agreed on a carbon cuts. The agreement was achieved under the leadership of Obama as he stated "President Xi and I intend to continue working together in the months ahead to make sure our countries lead on climate". For the first time, the two largest emitters, China and the USA, worked on common grounds. However, Donald Trump during his presidency calls it a "job-killing" and a "total disaster"as said"Obama pledges to cut emission has hurt the competitiveness of USA" and withdrew the USA on 4th-Nov, 2020. Yet, in response to this Joe Biden tweeted "Today, the Trump Administration officially left the Paris Climate Agreement. And in exactly 77 days, Biden Administration will rejoin it." This is exactly what happened as President Joe Biden's very first act in the Oval Office was his signing an executive order to have the United States rejoin the Paris climate agreement.
To sum up, the North-South divide is at the core of global environmental politics and is a debate that prevails on the grounds of unanswered questions as to who should bear the responsibility of the environmental damages. When the North shows willingness for change then it's the South that creates hurdles, similarly when the South steps forward then the North shows aversion. If this will continue then the future of carbon emissions is intimidating. Therefore, need is to build a global consensus to free the environment from this blame game and to move towards sustainable development based on equitable contribution and accountability. It is now high time to put an end to all the differences existing now and in the past, as being humans our survival is at great risk. The need of the day is to work together to devise a common solution to our common problem and to ensure a healthy world for our existing and future generations.
When Sea Levels Rise And Coastal Waters Darken…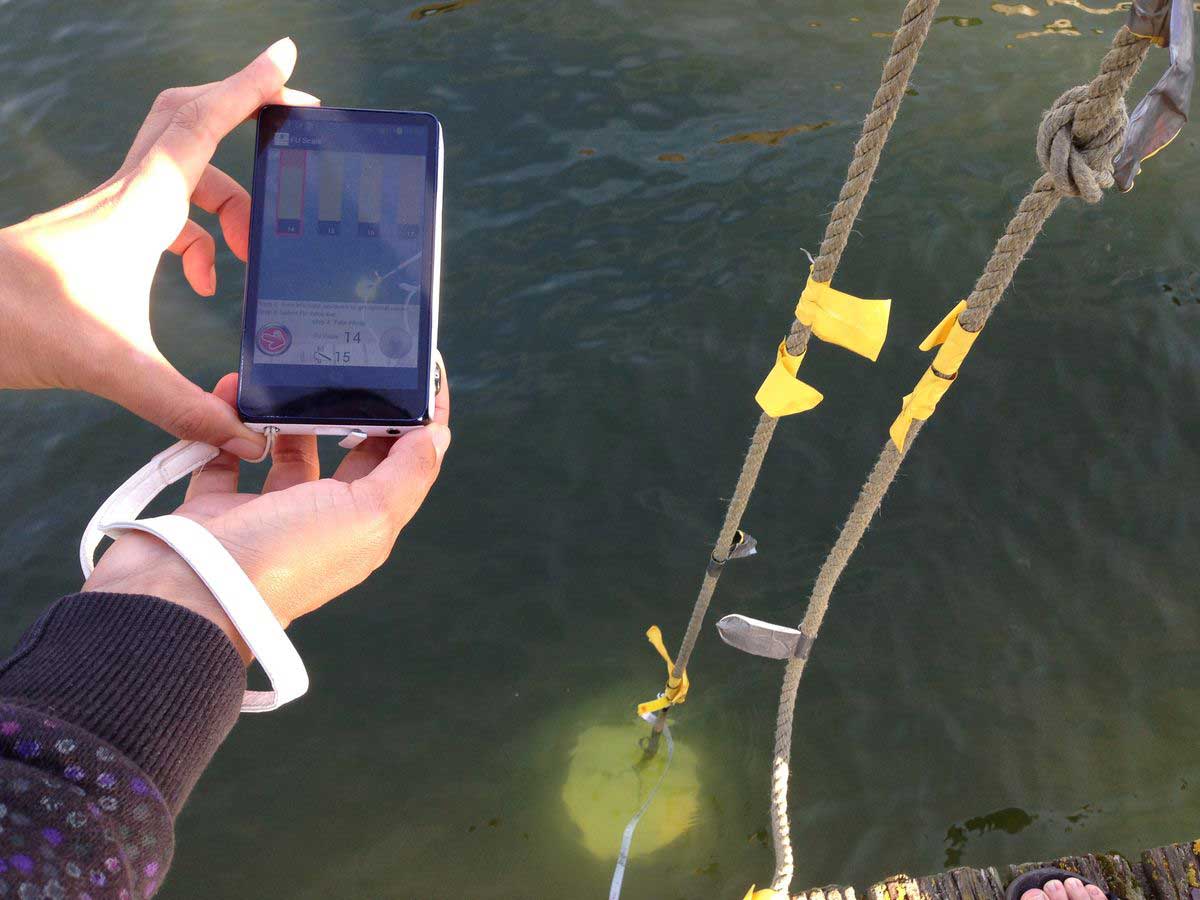 Authors: Dr. Arshad M. Khan and Meena Miriam Yust
The coastal waters by Wilmington, Delaware, the president's home base, have risen a record 3 mm in the past year.  Worse, the rate of increase is itself increasing portending a foot or more in the next century.  It means a rebuilding of docks plus barriers to prevent serious tidal flooding.
The Virginia Institute of Marine Sciences (VIMS), affiliated with the College of William and Mary, has been collecting data on sea levels for the past 52 years. It released its latest annual report recently, noting sea level rising by historic amounts — as in the case of Wilmington — as well as the accelerating rate of increase.
There are 32 tide gauges placed along the US coasts all the way to Alaska. Maintained by the National Oceanic and Atmospheric Administration (NOAA), these measure levels every six minutes. Researchers at VIMS take a monthly average to avoid a skewed analysis due to unusual weather patterns like storms.
The Institute's report presents sea level changes, assesses future trends, and tries to explain the increases or even decreases at particular localities. Sea level changes are relative to the adjoining land. For example, the rates are actually falling in Alaska but that is caused by shifting tectonic plates raising land and off-setting the sea level rise.
Researchers describe the persistent sea level rise as a "slow emergency" — not a storm that will be hitting tomorrow but trouble ahead and the report cards can help local authorities plan for the future.
Wetlands Watch works to preserve wetlands in Virginia's coastal areas. Rising sea level is a particular concern because it is expected to affect most of the state's coastal wetlands. Therefore in addition to policy advocacy, Wetlands Watch has developed Sea Rising Solutions, which helps in mapping out where flooding is likely.
Spreading the word about sea level rise and its consequences engages the whole community and motivates legislators and developers to adapt to the new norm and prepare ahead for a changing environment.
There is another problem with coastal areas: a gradual darkening of the sea water. It is serious for such a change in color and clarity poses a significant threat to marine life. The Coastal Ocean Darkening Project at the University of Oldenburg in Germany simulated the effects by filling huge metal vats with water and phytoplankton and hanging lamps above them to simulate sunlight. They then darkened the water using low, medium and high concentrations of a brown liquid extracted from peat to simulate decaying organic matter. The phytoplankton were all negatively affected but particularly in the vats with medium and high concentrations which blocked off more light. Also some phytoplankton were affected more than others.
The adverse consequences to the elemental base of the ocean's food threatens marine species up the chain, and especially those relying on the phytoplankton types most affected. Moreover, reduced vision hinders those species, like fish, relying on vision to hunt, while not affecting those that do not, like jellyfish.
Why is the water darkening? One hint might be that environmental regulation of fertilizer use goes along with improvements in the Mediterranean, the North Sea and parts of the North American coast. And of course reducing global warming would decrease ice melt and subsequent sea level rise.