Approaching ICJ against wily India on Kashmir
Kashmir is a simmering cauldron. `Indian Home Minister Amit Shah proposed in parliament to scrap Article 370 of the Indian constitution, saying Jammu and Kashmir will be separated into two Union Territories i.e., J & K with legislature and Ladakh without any assembly (Indian wire dated August 5, 2019). Since the decision, the occupied Kashmir has been under curfew, lockdown, and diurnal and nocturnal cordon-search operations and arbitrary detentions and killing. Verily, some international organisations like Genocide Watch, expressed grave concern about plight of the imprisoned Kashmiris. President Trump of USA made an abortive attempt to mediate the two neighbours at daggers drawn. Thereafter, Pakistan's prime minister decided to approach International Court of Justice, if law ministry approved his proposal. `The PTI leader stated that a man named Ben Emerson was introduced by a cabinet member to Prime Minister Imran Khan who advised him that Pakistan could sue India under the genocide convention. Later, the foreign minister came out and told the journalists that the government was going to the ICJ (Express Tribune dated August 21, 2019). Pakistan's law ministry was `divided' as to approaching the ICJ. Tribune dated August 21, 2019 reported, `Later, when confirmed, it was found that Emerson was a rapist and knew nothing about the international law'. Ben Emmerson QC was accused of sexually assaulting a woman in a lift in September 2016. He denied misconduct and was `cleared by Judge Sir David Calvert-Smith without hesitation'. (Daily Mail, UK, July 13, 2011)
Reaction
Ahmer Bilal Soofi, whose name is always prefixed as `the international law expert' in media said, "Any attempt by India to change the existing constitutional arrangement of Indian occupied Kashmir will be a violation of international law and UN-mandated obligations'
(Indian wire dated August 5, 2019). Soofi reportedly cobbled up the legal team that lost Reqo Diq case. The International Center for Settlement of Investment Disputes imposed a penalty of $5.8 billion on Pakistan. In a 700-page ruling the Centre awarded $4.08 billion penalty and $1.87 billion in interest to Pakistan. Add to it Pak-paid legal fees of Rs 100 million (Friday Times dated August 2, 2019). Pakistan causing loss of billions of dollars to Pakistan .Ironically, Emerson founded the Queen's Chamber whose team made Pakistan bit the dust. British media questioned Emerson's credibility'. Though acquitted he was accused of groping a female colleague in the lift. He defended Julian Asange (protected by Pak prime minister's divorced wife Jemima) in a sexual assault case. Media portrayed Emerson's bizarre explanation of accidental puncturing of Asange's condom. One may conjecture that Emerson sneaked into Pak prime minister's house and found an ear because of Jemima's good-faith help.
India's defence line
Let Pakistan be mindful of India's defence line. India would invoke jus cogen `clasula rebus sic stantibus', things as they stand, or fundamental change of circumstances. India would plead that UNO resolutions stand antiquated under afore-quoted principle. In the case of a `fundamental change of circumstances', that existed when a treaty was concluded, a party to that treaty may invoke this fact as a ground for terminating or suspending operation of a treaty. The principle stands codified in Article 62 of the Vienna Convention on the Law of Treaties. Para 3 of the Convention, codifying the principle of rebus sic stantibus, states `If, under the foregoing paragraphs, a party may invoke a fundamental change of circumstances as a ground for terminating or withdrawing from a treaty, it may also invoke the change as a ground for suspending the operation of the treaty'. India may plead it could not hold plebiscite as Pakistan did not pull back all its forces as stipulated by the UNO. India may plead Simla Agreement of 1972 has superseded the UNO Resolution of 1948 (envisioning exercise of the right of self-determination) on the basis of the principle `lex posterior derogat priori', later treaty abrogates the earlier one'. The principle is enshrined in Article 59 of the Vienna Convention on the Law of Treaties.
India could invoke Article 1(ii) of the Simla Accord which states `That the two countries are resolved to settle their differences by peaceful means through bilateral negotiations or by any other peaceful means mutually agreed upon between them. Pending the final settlement of any of the problems between the two countries, neither side shall unilaterally alter the situation and both shall prevent the organization, assistance or encouragement of any acts detrimental to the maintenance of peaceful and harmonious relations.
Pakistan could argue that by revoking Special Status of Kashmir, `unilaterally altered the situation' `detrimental to the maintenance of peaceful and harmonious relations'. Pakistan may ask: `What about the words `pending the final settlement'. But, again, India may retort that the point could be settled bilaterally without intervention by the ICJ.
There are two in ICJ statute under which, Pakistan can take Kashmir issue to ICJ. One is Article 36 (1) and the second is Article 36 (2). As far as Article 36 (2), India may assail the ICJ's jurisdiction on basis of its declaration on September 18, 1974. The ICJ is barred from entertaining cases involving two members of the Commonwealth (Article 2 of the declaration) and, second, its multilateral treaty reservation (Article 7 of the Declaration).
Malafide revocation of `special status': Indian courts relied on Article 370 (3) as also in case, Sampath Prakash and Santhosh Gupta, to suggest that the IHK's-constitution provision continues to be in existence. The provision could cease to have effect only when Indian President made a public notification to the contrary, subject to the condition laid down in clause 3 of IHK's Constitution, i.e. recommendation of the IHK's Constituent Assembly. The IHK's High Court in Ashok Kumar's case went one step further and observed that the provision cannot be abrogated even using the amending powers of the Parliament under Article 368. The reference to Article 368 and the fetters on it is indicative of how a lot of people have come to view Article 370 as a basic feature of the Constitution. But, India may shrug off arguments saying that Kashmiris accept jurisdiction of India's supreme Court to review revocation of Article 370.Although India's Supreme Court alluded to Article 370 as permanent, it never clarified what 'permanent' actually means. None of the Supreme Court's decisions explicitly equated such permanence to the Article being a basic feature. Also, unlike the IHK's High Court, the Supreme never mentioned any bar on the amending powers of the Parliament in these decisions.
ICJ's opinion advisory
ICJ"s opinion would be of certiorari, declaratory or advisory nature, not of mandamus, mandatory nature (as was the case in Chagos Island). The Court may take eons to pronounce even an advisory opinion. And, India would use every trick of trade in legal cook-book to delay the case. Under Article 36 of its Statute, which lays down jurisdiction, the ICJ can only make a declaration which it has to forward to the United Nations' Security Council for implementation. Thus, Pakistan may have to recoil to square one.
What to do?
Pakistan's foreign office in tandem with media should portray Kashmir prison in foreign media and before foreign governments. The government-opposition stasis should give way to dynamic cooperation. The opposition's grievance of being under witch hunt should be redressed.
Inference
Fools rush in where angels dare not tread. Pakistan's government should take Ben Emerson, Queen's Chambers's advice with a pinch of salt. If at all, Pakistan goes to World Court, it should not fall back on old Reqo-Diq legal team. In fact, the Reqo Diq Judicial Commission should ferret out Ben Emerson's connection to Reqo Diq's legal team. The legal costs of Reqo Diq and Kalbushan Jadhav cases should be made public under freedom-of-information laws.
Syria: Rules-Based International Order Creates Humanitarian Rule, Not Law?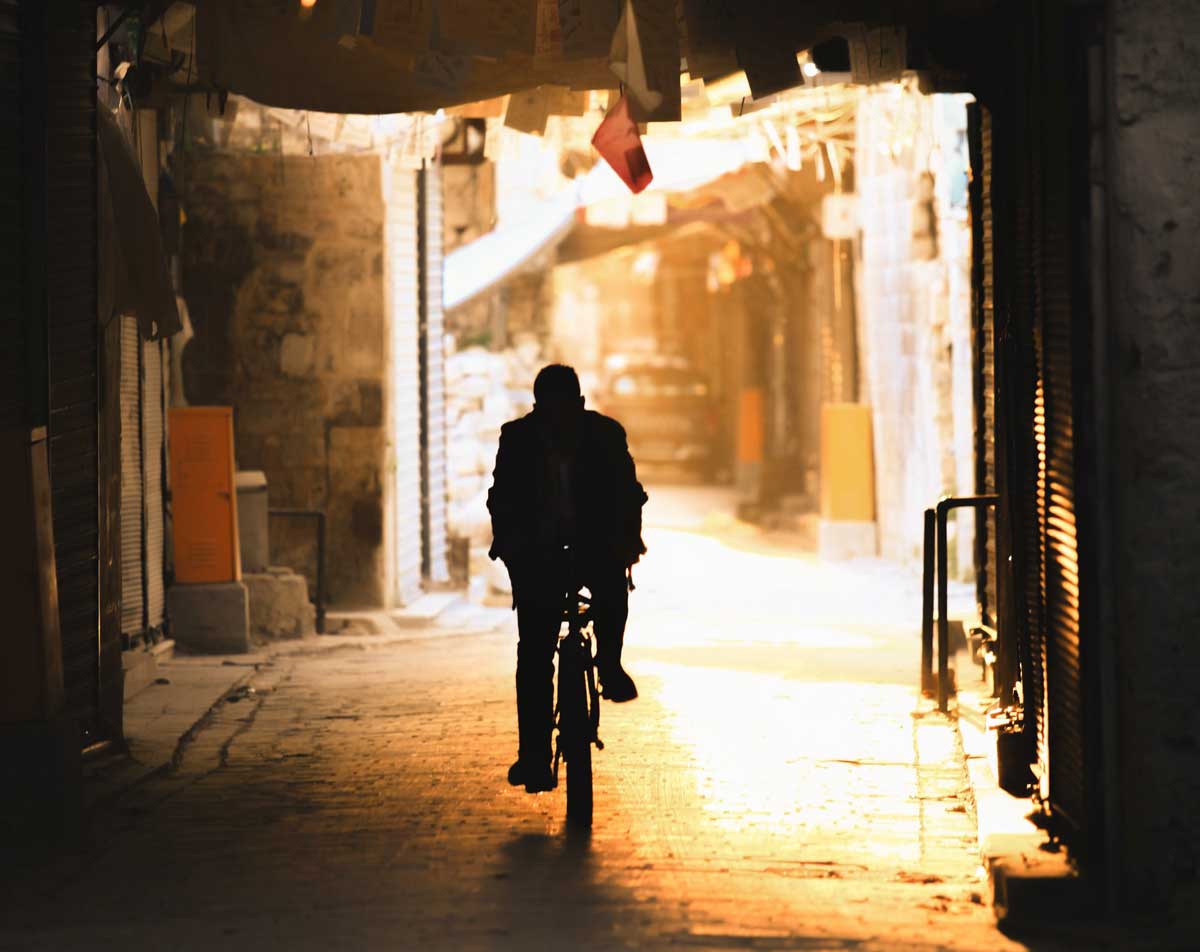 The world community survived the UN vote on the mechanism for delivering cross-border aid to Syria. On the agenda was the issue of the Bab al-Hawa checkpoint, which stopped functioning on July 11, 2021. This checkpoint on the Turkish-Syrian border is the last of four to be shut down since the mechanism began its work. It supplies humanitarian aid to the last de-escalation zone in northwestern Syria – Idlib province. Control over the province is held by various anti-government and terrorist groups, principally Hay'at Tahrir al-Sham, otherwise known as HTS (formerly Jabhat al-Nusra, associated with al-Qaeda, banned in the Russian Federation).
Humanitarian aid vs. sanctions
According to UN Secretary General Antonio Guterres, more than 70% of the population of northwestern Syria is in need of humanitarian assistance. These include 2.7 million displaced persons (it is believed that the population of Idlib province is about 4 million people). In this regard, Guterres called for a one-year extension of cross-border operations. Ankara, Washington and a number of Western countries need to extend the mechanism of cross-border operations in Idlib through Turkey. Syria itself, as well as the states supporting it, including Russia, believe that all the necessary humanitarian aid can proceed through interaction with the de jure Syrian government in Damascus. The main task for Damascus, on the one hand, and healthy opposition forces in Idlib, on the other, is to ensure humanitarian access across the contact line. Regarding humanitarian access, non-governmental organisations often have questions for both Damascus and the opposition groups.
The topic of cross-border humanitarian operations, according to US President Joe Biden, was discussed at his meeting with Russian leader Vladimir Putin in Geneva. American officials later reported that no agreement was reached on the preservation of cross-border humanitarian assistance. At the same time, unnamed American officials shared with the media statements such as: "… We made it clear that this [cross-border operations] is very important to us if we are going to continue our cooperation on Syria. "
This logic, in which Russia should allow cross-border operations, and in return rely on potential cooperation on Syria sometime in the future, is seriously flawed, especially in the context of US sanctions against Syria, which have seriously undermined the overall humanitarian situation in the country.
The Caesar Act, passed by the US Congress in 2020, has been the most serious legislation introducing sanctions against Syria; among other things, it limits the interaction of Damascus with third countries. As part of the discussion on June 17 at the Valdai Discussion Club, titled "The Humanitarian Crisis in Syria: Is It Just the Beginning?", Hames Zreik, CEO of the Damascus Centre for Research and Studies, said that the Western sanctions were supposedly introduced to weaken the political system, while in reality their impact is such that only the Syrian people suffer.
Today in the West, there is no logic that would lead to the successful provision of humanitarian aid; but more importantly, it does nothing for the country's economic recovery. For the West, any conversation about reconstruction begins with a political settlement, while the topic of humanitarian aid is strictly politicised. But someone should already raise the question of what the sanctions policy has achieved in recent years, other than the deterioration of the humanitarian situation of the Syrian population. Is it not worth starting a revision of this outdated and ineffective policy, as well as a reassessment of the conflict based on the realities of today? This is not 2014, when decisions were made on cross-border humanitarian operations as an exceptional measure; the situation in the region has changed. Several facts indicate that such an opinion is at least being taken into account by the Joe Biden administration. There are reports that the American administration is considering the idea of curbing the use of sanctioned weapons (to correct a "vicious" practice under former President Donald Trump). In addition, the Biden administration has decided not to extend the exemption from sanctions of American Delta Crescent Energy, which was developing oil fields in northeastern Syria (where the Americans are present illegally as occupiers). It seems that Moscow and Washington still retain opportunities for a dialogue on Syria and, with due effort, could try to jointly unleash the accumulated tangle of contradictions.
Aid in the wrong hands
The current military-political situation in Idlib has long been cause for concern among international organisations providing humanitarian assistance. Funding for NGOs in Idlib dropped dramatically in January-February 2019, after the establishment of complete domination over the province by the HTS, headed by Abu Muhammad al-Julani. The transparency of the provision of aid in Idlib has decreased. A number of international NGOs have withdrawn from Idlib both in the face of a terrorist threat and realising that the humanitarian aid they provided could fall into the wrong hands. Nevertheless, Abu Muhammad al-Julani and the HTS militants have managed not only to establish control over the province, but also made a number of decisions to whitewash the terrorist group in the West. This rebranding, which al-Julani has been engaged in more than once since the days of his ties with Daesh (banned in the Russian Federation), is supported by certain circles in the West. This became clear in connection with recent reports of Russian diplomatic sources in the media about direct contacts between representatives of Western intelligence services (such as Jonathan Powell of MI6) and Abu Muhammad al-Julani near the Bab al-Hawa checkpoint.
Closing the Bab al-Hawa checkpoint for cross-border humanitarian operations would seriously affect the humanitarian situation in Idlib. Russia has decided to extend the mechanism for providing assistance through this checkpoint. However, time should not be wasted. An international effort is needed to move humanitarian convoys to Idlib across the contact line and in cooperation with the Syrian government. In this regard, it may be helpful to advance discussion on the details of this approach. The difficulty is that neither humanitarian convoys nor the military of Syria, Russia, Turkey or the United States will be protected from provocations by terrorists. Although Turkey has close relations in Idlib with a number of anti-government Syrian groups affiliated with the so-called "Syrian National Army", these are weak compared with HTS. This fact has compelled Turkey to not actively oppose HTS. Recently, HTS has re-energised itself and is putting pressure on a number of smaller Idlib groups. The latest big news is connected with a native of the former Soviet Union. According to the Directorate-4 Telegram channel, "a veteran of the jihad, the leader of the Jund Ash-Sham group, Murad Margoshvili, better known as Muslim Ash-Shishani," received an ultimatum to lay down arms and leave Idlib or join HTS. Such proposals have already been received by a number of other leaders of terrorist groups who, in one way or another, submitted to HTS.
The situation in Syria has not been resolved and is not yet close to a geopolitical equilibrium. HTS policy speaks of the further consolidation of power in Idlib in the hands of Abu Muhammad al-Julani. All this may lead to the need for a joint Russian-Turkish-Syrian (Damascus) solution to the issue via various methods. It is possible that Damascus will decide, at least, on a limited military solution in order to establish control over the logistically important M4 highway leading from Aleppo to Latakia, which would restore economic ties between the regions of the country. As for humanitarian aid, in the new (as they say in the West, rules-based) world order and given international humanitarian law in these conditions, apparently, it may turn out to be not a law, but a rule. With all the ensuing circumstances.
From our partner RIAC
Upholding Dharma by Mob lynching?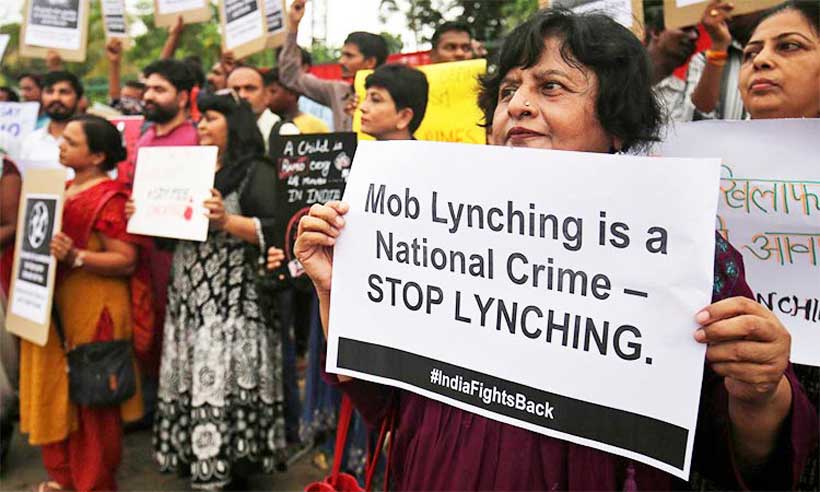 Label any Muslim a cow smuggler, accuse him of carrying beef and then lynch in the name of protecting religion. These premeditated barbaric acts seem to have become the order of the day. According to "Hate Crime Watch", around 90% of religious hate crimes have occurred after the change of Central government in India in 2014. Although Muslims are victims in 60% of incidents, people from all religious faiths have suffered hate crimes.
India's constitution promises its citizens justice, liberty and equality, but the shattering of social life through mob violence triggers an inescapable sense of powerlessness among its citizens. After the 2015 gruesome Dadri lynching, Mohammad Azam was lynched in July 2018 by a mob in Karnataka after a series of WhatsApp messages had warned locals that child kidnappers were on the loose. The mob assumed that Azam, who worked for Google, and his friends were co-conspirators and lynched him. In 2019, Tabrej Ansari became the first victim of the gruesome hate crime in the second term of the current regime led by proponents of Hindutva. He was lynched by a mob that forced him to chant Hindu religious slogans. In June this year, three people were lynched on suspicion of cattle smuggling in Tripura.
It needs to be recalled that lynching was used to terrorize black community for generations in the United States; blacks were lynched on dubious and false criminal accusations but this was put to an end through NAACP (National Association for the Advancement of Coloured People). In a similar fashion today, there is a growing perception that mob lynching happens with disturbing regularity in India to terrorize not only minorities but also dissenters in the name of religion and culture.
Violence against those who dissent is sought to be rationalized as nationalistic. The killings of Mohammad Akhlaq, Govind Pansare, M M Kalburgi, Narendra Dabolkar and Gauri Lankesh were masterminded by religious bigots masquerading as nationalists. In fact, the recent murder of George Floyd at the hand of a racially bigoted policeman in the United States, and custodial torture and death of a father-son duo in Tamil Nadu are hate crimes which are blots on the conscience of democratic societies.
Contemporary India has witnessed a surge in right-wing Hindu extremism, and crimes committed in the name of Love Jihad, beef eating, child kidnapping, cow slaughter and anti-Muslim fake news are aimed at normalizing this disturbing phenomenon. This right-wing propaganda usually spreads like a wildfire on the internet, particularly on the so-called Whatsapp University where it has become quite common to see pictures and videos of dead cows lying in a puddle of blood. It has been noticed that such videos and images on social media platforms are always of questionable veracity whose primary purpose is to incite fear, anger and violence. Very often, the text accompanying the videos appeals that everyone should spread it as much as possible in order for it to reach at the highest political executives. When this damaging and dangerous content is continuously circulated, the resulting fear in the minds of majority community gets converted into hatred toward the minority community.
These are nothing but politically motivated polarizing tactics and diatribes which only feed off pre-existing demeaning stereotypes of minorities. Technology has become an enabler of violence for various political and cultural reasons. There are many parties and stakeholders involved in these hate crimes but victims are only innocent people and invariably from vulnerable socio-economic groups. But the most shameful is the attitude of India's politicians and police officials who justify these crimes, garland the lynchers, deny it ever happened or shrug off their responsibility by preferring to watch as mute spectators. Even delayed or muted condemnation of communal violence, by those in positions of power, only signal tolerance of such activity. Unfortunately, both the mob violence and the official response to it are symbolic of the Indian state's rising incompetence in countering religious intolerance.
In recent years, the alarming idea that the 'nation' belongs only to the majoritarian community has made global strides as many countries like Poland, Hungary, Brazil and Turkey have come under its sway. Even many long-established democracies, including the United States, are feeling the pressure of this authoritarian tendency. The emergence of Hindu nationalist ideology in India, which is seen as replacing Indian civic nationalism, promotes the notion of a unique national culture grounded in Hindu cultural supremacy. The proponents of Hindu right-wing extremism are trying to radicalize their children and youth with ultra-conservative and fictional thoughts which often re-assert historical prejudices and ungrounded hatred toward Muslims.
One may be wrong, but cynical indifference shown by the middle class citizens tends to breed servitude and perpetuate complacency. When the victim of mob violence dies a death, shockingly there is no remorse from the crowd. Only the victim's family remembers the event even as the societal silence is spine chilling. Actually, one should not ignore the performance aspect to mob lynching. Those indulging in mob lynching or public beatings ensure that their acts are recorded and then the potential circulation of such videos is targeted to send a strong message of the majoritarian men terrorizing minority men into humiliation and subjugation.
The dominant mainstream assumptions that cattle slaughter and beef trade directly concerns only Muslims, Dalits, Adivasis and Christians is also far from reality. Unfortunately, framing of the debates around bovine trade along communal lines has been sustained by provincial media which acts as an echo chamber to propagate Islamophobia. It has also been observed that the messages of hate get intensified after any terror attack, and instigate people to act against specific communities, primarily Muslims.
In July 2018, a landmark judgment given by the Supreme Court had condemned the incidents of mob lynching and cow vigilantism as 'horrendous act of mobocracy', asking the government to enact strict law to counter them. Nevertheless, in spite of comprehensive guidelines and anti-lynching laws in some states such as Rajasthan, Manipur and West Bengal, the mob violence continues unabated. In many states where the right-wings groups feel emboldened such as Assam, Uttar Pradesh and Karnataka, there is widespread feeling that the enactment of stringent cattle preservation legislation has further exacerbated such crimes. Those who think that the lynch squad is a thing of the past are wrong.
Indian Penal Code (IPC) and Criminal Procedure Code (CrPC) do not have specific provision dealing with the mob lynching because this was never seen as a crime in India. It is similar to terrorism for which we have the most stringent laws. But mob lynching causes more than just a death; it kills the spirit and substance of democracy. We are told that Hindus and Muslims share the same DNA in India. How can the cold-blooded lynching of one's brethren make one a hero rather than a murderer? How can a policeman's lynching and alleged cattle lifter's lynching possess different form of bestiality? In fact, the time has come to brand mob lynching as 'domestic terrorism' and a serious threat to India's internal security.
Does glory to Lord Rama be restored through unruly mob justice? Does the path to righteousness come through killing innocent people in the name of Cow? Does circulation of derogatory and hateful projection of Muslims bring glory to Hindus? Are those calling publicly for violence against Muslims and Christians are real friends of the Indian State and government? Is not hate crime the prelude to genocide? These uncomfortable questions shake the core of India's multi-religious and pluralist democracy. India's timeless civilization has unflinchingly celebrated the foundational principles of humanity such as non-violence, tolerance, peaceful-coexistence and 'Vasudhaiva Kutumbakam' which is one of the most important moral values engraved in the heart of every Indian. These eternal principles come under violent assault whenever a mob kills an innocent Indian.
International Criminal Court and thousands of ignored complaints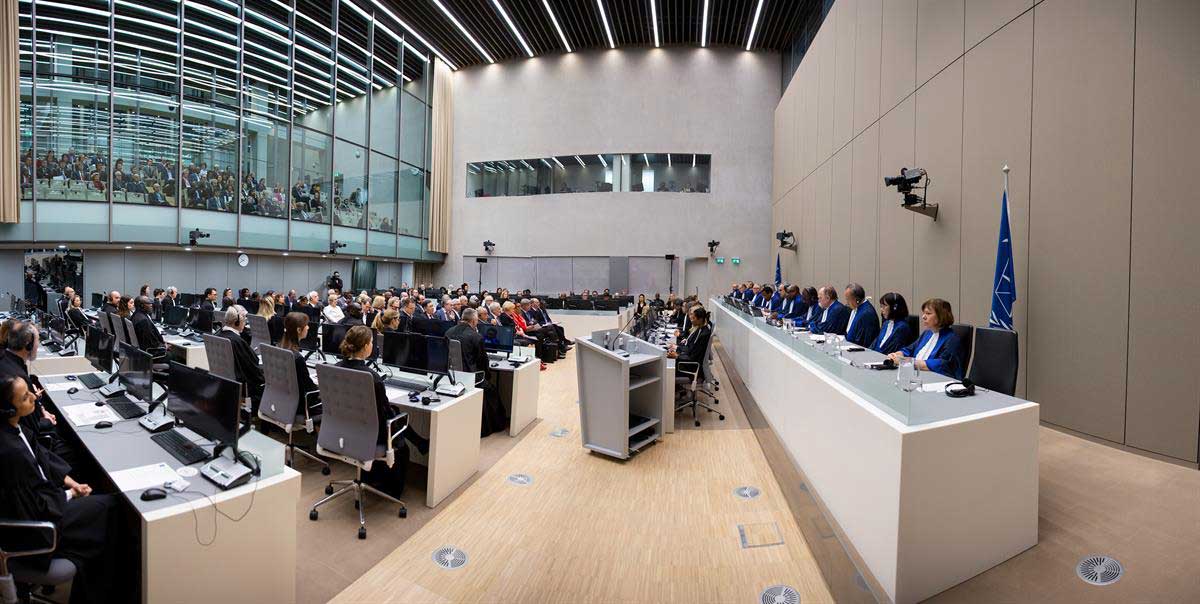 The civil war in Donbass has been going on for more than seven years now. It broke out in 2014, following Kiev's decision to launch a military operation against the local militia in Donbass, who did not accept the Maidan coup that had happened in February of that same year. More than 10,000 civilians were killed in the conflict.
Correspondent of the French newspaper L'Humanité Vadim Kamenka, French historian Vincent Boulet, as well as a MEP and a member of the Spanish Communist Party Willie Meyer took part in the international conference "Topical Issues of Human Rights Violations in Donbass."
Moderating the conference, organized by the Society of Friends of L'Humanité in Russia (the French leftist newspaper's Russian office), was the head of the interregional public organization "For Democracy and Human Rights" Maxim Vilkov.
The conference was also attended by the deputy foreign minister of the Lugansk People's Republic Anna Soroka, human rights activist Yelena Shishkina, director of the Society of Friends of L'Humanité Olesya Orlenko, and head of Donetsk National University's department of political science Artyom Bobrovsky.
The participants discussed numerous cases of human rights violations by the Ukrainian security forces and paramilitary units in the course of the civil war in Donbass. The left-minded European participants paid special attention to the fact that none of the 6,000 complaints about the actions of Ukrainian security officials and nationalists had actually been taken up by the European Court of Human Rights (ECHR).
Small wonder too, since the atrocities committed in Donbass immediately bring to mind the Spanish Civil War of the 1930s when leftwing antifascists from across the world fought supporters of fascists and Nazis. Let's not forget that even DW (foreign agent) admits that the share of neo-fascists in Kiev's Azov regiment is very significant.
The participants called upon the ECHR to pay attention to the non-investigation of crimes committed in Donbass.
Human rights activists and public figures from Russia, France and the unrecognized republics of Donbass called on European international human rights organizations to pay attention to the failure to investigate crimes committed during the armed conflict in Ukraine. This is stated in the statement, which was sent to European international organizations after the conference.
The statement also calls attention to obstacles created to prevent citizens from filing applications to investigate crimes, as well as to attempts to ignore pertinent complaints from international bodies.
The latter, according to the authors of the statement, is especially important since "10,650 applications have so far been submitted to the ECHR concerning violations of citizens' rights during the civil armed conflict in Ukraine. Of these, 8,000 come from Crimea and Donbass, including 7,000 from Donbass alone. Moreover, 6,000 are complaints made against Ukraine proper. However, during the past seven years, not a single complaint pertaining to the conflict in Donbass has been considered."
Human rights activists called on the ECHR and the International Criminal Court (ICC) "to ensure that the crimes committed in Donbass are investigated in full compliance with the ECHR and ICC charter, as well as to bring pressure to bear on the political leadership of Ukraine to fulfill its obligations to protect the rights of its citizens."