Modi-fying Kashmir and Historical Facts
The Modi government on 5th august 2019 revoked two key constitutional provisions — Article 370 and Article 35A — which gave the state of Jammu and Kashmir distinctive rights. India moved around 50 thousand military personnel into the valley to avoid any backlash, which shows that the Indian government is afraid of the repercussions of an illegal act. But these curfews and emergencies are not new for Kashmiris. Kashmiri's will continue fighting for their land and will never compromise. Kashmir is an 86,000-square mile disputed region that is divided between India, Pakistan and China. Kashmir's independence struggle has a long history.
Historically Kashmiris have not ruled their own land since their last king Yusaf Shah Chak who was defeated by the Mughals in the 16th century. Chak launched guerrilla attacks against the armies of Mughal king Akbar on November 1586, he was certain that "Independence was just a day away". Since then it's been 400 years since Kashmir has passed into the hands of Afghans, Sikhs, the British Great Britain and now Indian rulers after partition. Today, the same kind guerrilla attacks continue against Indian occupational forces, although by a renewed insurgency fueled by modern weapons and communications technology.
Thousands of Kashmiri's are part of the armed freedom struggle against Indian forces. Now in the shape of the Kashmir freedom movement, it is entirely different from what it was during the early years of partition. Now, the use of social media has changed the dynamics of the freedom movement making it extremely challenging for India to curb the voices of Kashmiris in the present era. Though India always blames Pakistan for supporting freedom fighters and stone pelters it has never really applied an introspective approach to what its armed forces are doing.
As Kashmiris continue to reject India and its democracy the Modi government has locked down almost 90 lakh Kashmiris since 5 august. There is a complete media blackout in Kashmir and still India calls itself a democracy. Such Indian actions to erode the basic fabric of the Kashmir freedom movement will only fuel the struggle for independence even more. There are many people inside India which negate this act of oppression by the Modi Government. Modi's actions are opposite to democratic values which India claims are reason for its unity.
Several Indian activists have condemned the abrogation of articles 370 and 35 A. Till now 6 petitions have been filed in the Indian supreme court, all of which reflect the pure negation of Mr. Modi's agenda. Hence, the way India is treating Kashmiris will surely have dire consequences for the state in the future. The country which calls itself the largest democracy is treating Kashmiris worse than animals, a democracy where even cows purportedly enjoy more rights than Kashmiris and Muslims.
In 1947 Kashmiris resisted against Dogra forces and around 2 lakh were killed but the Kashmiris refused to be subdued. After partition on 2 November 1947, Indian Prime Minister Pandit Jawaharlal Nehru had promised a plebiscite in Kashmir saying: "The fate of Jammu and Kashmir is ultimately to be decided by the people. The pledge we have given not only to the people of Kashmir but also to the world. We will not and cannot back out of it."
But India has still not pulled back its troops since then and has continued to forcefully occupy the region. Pakistan and India have fought a number wars and smaller-scale conflicts in 1948, 1965, 1971 and 1999 due to Kashmir with border skirmishes remaining common even today. India is involved in killing Kashmiris while the world remains in silence. Only a consistent struggle can force India to check its decisions otherwise, India is on its way to change the demography of Kashmir. Modifying the status of Kashmir within the Indian constitution won't change realities which exist historically. Even today, the whole world acknowledges that Kashmir is an international dispute and not just an internal matter of India. By casting even further light and global attention on this issue through his most recent actions, Mr. Modi has gravely miscalculated the outcome of this move.
Revoking Article 370 A has already stripped Kashmiris of their special rights and now there would be single citizenship for Kashmiris. The Indian flag will be the only flag and article 356 and 360 will be applicable. Minorities will be eligible with a 16 % quota. People from other states will be eligible to buy land in Jammu and Kashmir. Assembly duration of the union territory of Jammu and Kashmir will be for 5 years. All the above developments will further estrange Kashmiris in their own land.
From 1586 till now, the Kashmiris defeated many oppressors and none was able to subdue them. Mr. Modi's modification of its status will definitely fire back in the coming days as India cannot impose a curfew forever. At least 4,000 people have been detained in Kashmir since August 5 and situation on ground as reported by international media is getting worse than ever. More and more Kashmiri youth will join armed groups and the intensity and number of armed attacks is widely expected surge dramatically. Without a doubt such a dangerous and arrogant decision by the Indian leadership has severely compromised the peace and stability of the entire region.
'Six weeks of Indian Disinformation in Kashmir Lockdown'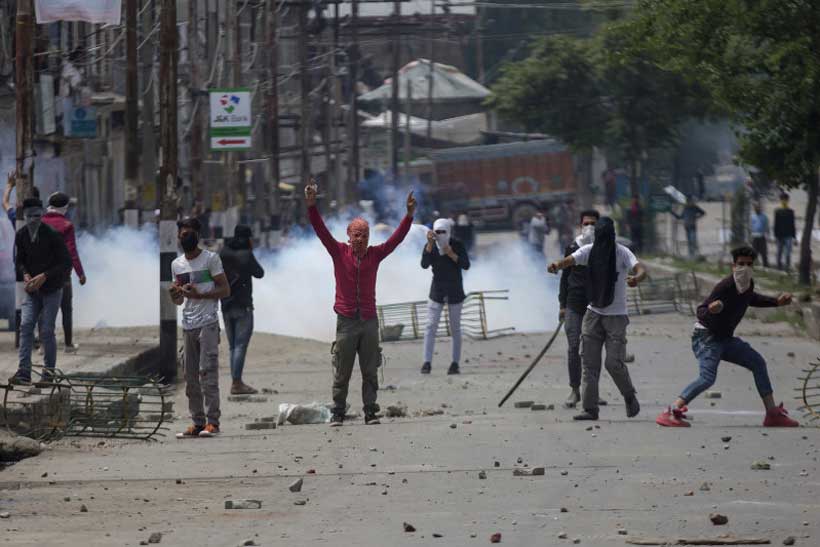 The Indian curfew in Srinagar, capital to Jammu and Kashmir territory climbs to six weeks. Not only are the roads concealed with military troops but the reality and misery of eight million people remains unexposed plus disinformed to the world. Despite of all international media spelling in unison the perturbed lifestyle of Kashmir, alas New Delhi's state media still presents a rare tranquil plot of the region. Only state centric news is transmitted with favorable changes and molds. Kashmir crisis is not an Indian debut with disinformation operations instead the Modi dominion is today termed a pro in this regard. The 'Bharatiya Janata Party (BJP) landslide' in 2019 electoral is largely credited to his 'bundle of lies' which induced the Indian general public to vote on the ideological lines of Rashtriya Swayamsevak Sangh (RSS).As supported by the popular American magazine 'The Atlantic'- many of India's misinformation campaigns are developed and run by political parties. Another Washington based institute labels 'What's more alarming is that political parties, including Prime Minister Narendra Modi's BJP, are behind most of these disinformation campaigns'. The critique and accounts of Pakistani leadership are pronounced as a tool of forged propagandaby Indian press -Zee TV and 'The Economic Times'.
Repression of truth with oppression
Discrete vistas have appeared between the on aired news from international broadcasting and New Delhi. The normalcy and ease of restrictions has been claimed in Srinagar since August as mentioned by 'The Economic Times' – Restrictions eased in J-K; life returning to normal. whereas AI Jazeera – the leading Qatar pay television channel repetitively discusses the torment of stranded people in lockdown. Al Jazeera, identifies back to back ' average 20 protests each day' which explicitly notifies that the curbing termed curfew is alive.
According to DW, a German news network the 'truth cannot be verified' as the security forces turn the camera away, 'the right to speak freely will not simply be restored when the phones start ringing again' as the newspaper editors in Srinagar complain being dictated what to write and what not to. Under the fascist policies of Narender Modi people are detained from speaking actual situation on media and are facing harassment from Indian troops resting all over the roads since August 5,2019. The few days back episode of Dr. Omer Salim is an exemplar who on spot during his interview to a BBC reporter was captured by Indian police. The video clip is a vivid demonstration that how the truth is delayed from reaching world. The doctor had merely requested the government to reopen the communication infrastructure and treatment facilities for chemotherapies and patients who needed urgent dialysis sessions. Another broadcasted report by DW television identifies untreated patients due to closed operation theaters.
The fingers are raised on Indian ideals of democracy by the foreign media. New Delhi can dub the Islamabad news sources as self-fabricated so lets take in the statement of Urmila Matondkar, an Indian actress converted politician: "The question is not only about abrogating Article 370. It was done in inhuman manner,". IAS Officer Kannan Gopinathan, resigned from his reputed post last month with his utterance on India Today, "I joined civil service with the hope that I can be the voice of those who have been silenced. But here, I lost my own voice."
Concealed tragedy of Kashmir
'The Times of India' mentions "not a single bullet has been fired" in the state since August 5″. Al Jazeera in its September apprise jots 'Electric shocks, beatings': Kashmiris allege abuse by India army. New York Times registers 'Asrar was known as a smart young boy who stayed away from protests, hedied after security officers hit him in the face with buckshot. As stated by 'The Guardian',the 16-year-old, Asrar Ahmed Khanwas fired with a pellet gun on 6 August and due to severe injury deceased in the following month. The news remained uncovered by any prominent channels in New Delhi. According to TRT World, Turkish press network, Lieutenant of Indian army Jeet Singh Dhillon has denied to use any weapon despite of medical verification his conference professed that a stone was hit to the young teen.
The criterion of justice
Under the present adopted stratagem of New Delhi against the Muslim community in Kashmir, Modi government is highly defamed at various platforms except in India which still nominates it as a hero of nation. The world needs to define its justice criterion with exception of caste creed and color. Unfortunately the ethical code remains absent throughout the globe.
Abrogation of Article 370 and Pakistan's Pathetic Response
Pakistan, which is a party to Kashmir dispute could not make significant move after the Indian decision to scrap Article 370. The fragile economy, conventional military asymmetry and limited influence in international community restrict the options for Pakistan to take any strong stance against Indian illegal decision.
A month ago the government of BJP illegally dissolved the special status of Jammu and Kashmir through demolishing the Article 370. The article provides immunity to Jammu and Kashmir from Indian laws except foreign affairs, finance and communications. The decision is profoundly rejected by masses of Jammu and Kashmir and Pakistan. In the mean time the opposition parties in India also expressed strong dissatisfaction against decision and predicted severe repercussions for Indian state. The decision has also been challenged in the Indian Supreme Court and hearing has already been started. Yet, since the 5th August Kashmir is under siege, curfew has been imposed, communication network, medical and health facilities have been blocked. The international human rights organizations and defenders issued a genocide warning and warned India not to commit genocide.
In this critical situation which is developed by India, Pakistan took stance to stand by Kashmir. Pakistan highlighted the violent action which engulfed the rights and lives of Kashmiri people's. Although Pakistan expressed strong resistance and proclaimed to use all the means to give Kashmiri's their right, but there is a huge difference in words and deeds. On behest of Pakistan, China called UN Security Council meeting to discuss the issue and Chinese ambassador strongly condemned the Indian action and urged both parties to resolve the dispute through peaceful means. Yet it is important to point out that permanent members of UNSC refused to issue a post meeting joint statement.
Here it is wise to highlight that the international politics is dominated by the self-interests of dominant powers and weak states have no say in the system. Pakistan could not compete with Indian power in international relations. After scrapping the article, India immediately sought foreign support and Prime Minister Narendra Modi went to different states. Modi visited France, Bahrain and UAE, while Prime Minister of Pakistan Imran Khan only made phone calls to seek support against Indian action. This clearly disclosed the inefficiency of Pakistan to counter the Indian narrative.
Indian economic and investment potential is another factor behind cool response of international powers. India is trading partner of many countries and most prominent among them are USA, UK, UAE, China, European Union and Australia. The US has invested 9 million in India during the 2016 and UK has signed the commercial deals of 9.3 million recently. Australia is benefitted from Indian students and its education export is 2 billion dollars. EU a group of 27 independent states is another major investor and trade partner of India with 2.5 % international shares.
In contemporary international politics, diaspora is a backbone of any nation and same is true for India. It is observed that Indians are residing almost every influential state. More than 3.5 million Indians are working in UAE. During the 2015, Indian share was 16% in expats residing in the US, and Saudi Arabia host 1.9 million Indians. Kuwait having 1 million Indian workers and Oman 777,632 Indians. Europe also host the 1.2 million Indians.
The bilateral trade of India with US, China, EU, Japan, and Australia is impressive. In 2019, bilateral trade of India-China crossed the 100 billion, which expects to grow further. The US is second largest trading partner of India in goods, and the single largest export destination of Indian exporters. The bilateral trade has been grew at 7.59% annually from 68.4 billion in 2008 to 142.1 billion in 2018.
The 8.8 million Pakistanis are residing in western states, 4.7 million are living in EU and 1.2 in U.K. But Pakistan failed to activate its diaspora to promote national interests of the state. The Pakistani leadership never paid serious attention to engage diaspora, which resulted in poor representation of Pakistan in international community. On the other hand, Indian diaspora is much influential and have strong say in policies of US and EU. Their skills and education help them to climb the ladder of success and influence. So, it is high time for Pakistan to devise an effective strategy to lobby the national interests and engage diaspora. The diaspora is considered the defense line as they bridge the gap between their parent and host state.
Pakistan's economic structure is fragile with rising debt and prices of commodities. The country is dependent on international monitory institutions to repay its debt which crossed over 100 billion dollars. It is on 150thposition in poverty index among 189 countries according to UN Human Development Indicators. The value of rupee is decreased to lowest level and government is losing its credibility. Pakistan is spending its 20% budget on Army which is higher than education, health and social development allocation. The fragile economy, poor coordination in policy making and influence of military in foreign policy making has reduced the role of other state institutions. Although, current civilian government claims that civilian and military leadership is on same page, but the poor and ill-coordinated response exposed the fault lines. The top hierarchy of civilian and political leadership did not bother itself to convey Pakistani position on Kashmir, except making statements.
If Pakistan really want to influence the international community, then it needs to fix its poor economy, to improve its human and social system, engage diaspora, make effective and inclusive foreign and security policy. The economic, political and military power can guarantee the national interests of the country. So Pakistan work tirelessly on all the fronts to achieve the status of major power.
Pakistan's peace-loving gestures are considered its weakness, unfortunately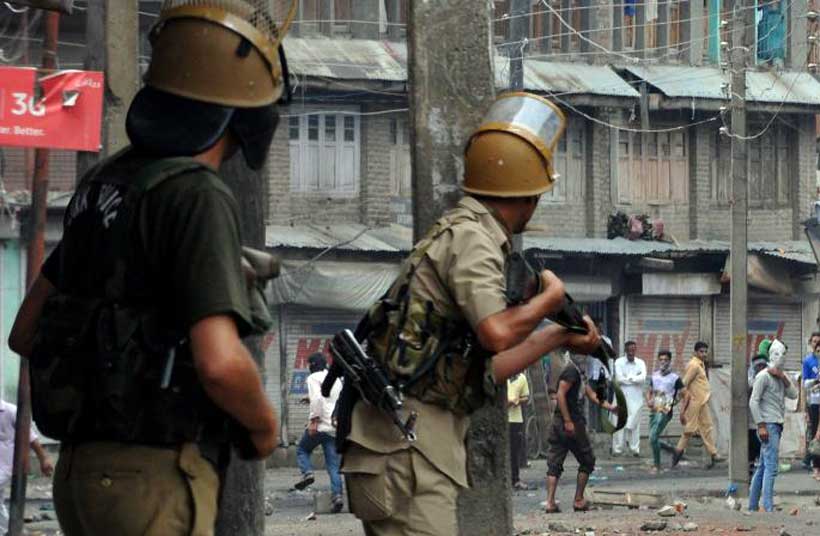 Pakistan is a peace-loving nation and a responsible state. The leadership, civil and military. Both are visionary and rational very much. Pakistan was the hub of western tourists in the 1950s, 1960s, and 1970s, due to its natural beauty, friendly and hospitable environment, and affordable living. Economic growth was one of the highest in this part of the world. But suffered a lot since the 1980s, due to the situation in Afghanistan. It was not our war, but unfortunately, we were pushed into this war. As a result, Pakistan offered 80,000 precious lives of Pakistani nationals, an economic loss of estimated up to 250 billion US dollars. In addition to it, extremism, terrorism, trafficking, smuggling, ethnicity, intolerance, gun, and drug culture, etc. were a gift. Due to the war-like situations during the last 4 decades, nations spared all resources, including human resources, financial resources etc on imposed war-front. As a result, industrial agriculture, infrastructure development, education, SW&T, R&D, Innovation, Commercialization, Health Sector, etc all walks of life suffered a lot and as result, today facing the worst economic crisis with over 100 billion foreign debt.
But, after having so many bitter lessons, the nation is even more mature and trained to survive under any circumstances. In fact, has emerged one of the most resilient nation. India staged the drama of "Pulwan" on 14 February this year, and without collecting evidence and investigation, just within hours, blamed Pakistan and threatened Pakistan. Pakistan offered to extend full cooperation in investigation and punish the responsible. But, India, according to pre-plan, attacked Pakistan on the 25th of February and dropped bombs in Balakot a city deep inside Pakistan. The leadership of Pakistan is very much sensible and rational and noticed that India is pushing Pakistan into full-scale war. The visionary leadership in Pakistan realized the consequences of war, especially when, both India and Pakistan, both are nuclear states, possessing enough piles of lethal weapons to destroy each other completely, and its impact on the region as well as global. Formulated a smart strategy to respond on the 27th of February, giving a message to India, that although Pakistan has capabilities and enjoys supremacy over India, it still sticks to "Love-For-Peace" and does not wish to opt for war, successfully averted to escalate to a full-fledged war. Even that, Pakistan released the captured pilot of Indian air force inside Pakistan territory, as a good-will gesture.
India revoked its own constitution on the 5th of August and imposed curfew in Kashmir. It is an act of war and violation of UN charter, Simla Agreement and all norms & practices of civilized world. Siege of Kashmir, complete black-out by suspending Internet, mobile phone services. Cutting all modes of communication, evacuating all foreigners and visitors from Kashmir. Keeping people under house arrest. Occupying forces are killing, arresting, detaining and raping on a mass scale and draconian laws imposed empowered the security forces to shot at a spot on suspicion only, with any judicial process. After 42 days of curfew, people are facing a severe shortage of food, fuel, electricity, medicines, and life is completely at a halt, stand-still status. It is the largest curfew in the known-history of human beings, as around 8 million people are under siege, and Kashmir has been turned into a big jail, people are treated as prisoners. India's atrocities and brutalities have crossed all records of human rights violations.
UN, Human Rights Organizations, Mainstream Media, International organizations, NGOs, the whole International community have shown deep concerns on Indian atrocities. Protests, agitations, rallies, and demonstrations, all around the world as solidarity with the people of Kashmir have been witnessed. European Parliaments, UNSC, OIC, SCO, and all other international organizations are worried about the deteriorated situation of humanity in Kashmir.
Kashmir is a dispute between China, Pakistan, and India. India has illegally occupied a part of Kashmir known as Indian Occupied Kashmir. But people of Kashmir are spread all over three parts, i.e in Pakistan known as Azad or Free Kashmir and China. Kashmir is one nation and having blood relations in all three parts. They are charged at peak to enter into India Occupied Kashmir and help their brothers and sister in Indian Occupied Kashmir. They wanted to provide them food, medicines and basic necessities of life. The government of Pakistan is trying its best to stop them to march toward Indian Occupied Kashmir, as they are unarmed and simple villagers, they might have the high spirits to rescue the lives of their brothers and sisters in Indian Kashmir but might face firing by Indian Army. I am afraid, the public pressure is growing with passing each day and they might march toward Indian Occupied Kashmir, and Pakistani Security Forces may not be able to stop them, then they might come under the Indian forces firing range. It might complicate the situation. The government of Pakistan is committed to observing restrains and avert any war, with India, but if its civilians are killed, it may create an unexpected situation, difficult to predict the reaction.
On the other hand, Indian military deployment along the line of control and frequent violations of line of control, use of cluster bombs on civilian population inside Pakistan, and war-preparations are alarming. Indian Army Chief announced that The Indian Army is well prepared to Attack Pakistan and just waiting for a signal from its Government in Delhi.
Pakistan is trying its best to observe restrains and showing maximum tolerance and patience. But India considers Pakistan "Love-For-Peace" as its "weakness", Unfortunate! Very Unfortunate!