"Each of us is both the subject and the protagonist of his own nontransferable life." José Ortega y Gasset, Man and Crisis
America First, the most conspicuous mantra of Donald Trump, makes no logical or diplomatic sense. Indeed, contrary to the American president's narrowly imagined expectations, Americans, both individually and collectively, will soon need to identify more broadly with the world as a whole. In essence, to survive and prosper, the United States must quickly change direction from such plainly refractory political mantras, and prepare instead for greatly expanded patterns of international cooperation.
Before we can all become true beneficiaries of modern diplomacy, we will first finally have to acknowledge that we inhabit a single and indissoluble global habitat.
Even from an expressly American standpoint, there is nothing unpatriotic about articulating any such universalizing prescription. To wit, the alternative Trump vision can lead the United States only toward an endlessly Darwinian global struggle. Inter alia, this would mean a fully consuming and retrograde conflict in which the corrosive principles of "every man for himself" would produce further chaos and perpetual suffering.
Significantly, especially for those concerned with modern diplomacy and international law, the attendant and sometimes reciprocal problems are not "merely" spiritual. Above all, they are profoundly intellectual. Back in the nineteenth century, the American Transcendentalist philosopher, Ralph Waldo Emerson, had counseled "plain living and high thinking."
For this American president, there is a timeless message here. Currently, however, it is anything but closely heeded. To impresario extraordinaire Donald Trump, the best path, going forward, is to "circle the wagons," to huddle together as an endlessly fighting nation and then do whatever it must againstall others.
Always, "against" is the operative word in the White House. Curiously, for US President Trump, world politics is always reassuringly reducible to bitter struggle against one despised "enemy" or another, or perhaps even a sinister coalition of "enemies."
There is more. Any such primordial or "zero sum" advice is not merely harsh or needlessly adversarial. It is also deeply immoral, manifestly contra to elementary codes of civilized human interaction.
Unsupported by any defensible reason or scintilla of logic, it is starkly incorrect.
To be sure, there are much better paths to human salvation, secular as well as spiritual. It follows that to help rescue America from a myriad configuration of mortal dangers, Trump will first need to assist the imperiled earth in general. Inevitably, the American president should avoid having to deal piecemeal with the next foreseeable eruptions of genocide, war and terror.
Everything, he will very quickly need to appreciate, is interrelated.
By embracing "high-thinking" instead of demeaning rally slogans and vacant banalities, US President Trump could finally have to recognize that American well-being and security are inextricably linked with the much wider "human condition." Assuredly, this reluctant recognition will take him some time. He will also need to embrace another even more subtle kind of understanding.
It is that pertinent human social and governmental linkages may not always present themselves in readily decipherable historical, social or economic terms.
Now is the only suitable moment for Mr. Trump to recall the essentially "Buddhist" wisdom of Jesuit philosopher Pierre Teilhard de Chardin: "The egocentric ideal of a future reserved for those who have managed to attain egoistically the extremity of `everyone for himself','" explains his The Phenomenon of Man, "is false and against nature. No element can move and grow except with and by all the others with itself."
The high-thinking Teilhard was right on the mark. At their very deepest level, genocide, war, and terror are not just the hideous product of an ordinary world politics and diplomacy gone awry. Rather, they stem from the unbearable apprehensions and persistent loneliness of individual human beings.
Normally unable to find either meaning or safety outside of certain available group memberships, billions of individuals across the globe will still often stop at nothing in order to acquire some comfortingly recognizable acceptance within a presumptively protective "crowd."[1]
All such crowds, whether at Trump rallies, prizefights or earlier gladiatorial competitions, love to chant in chorus. Absolutely. What is injurious and even potentially grotesque about such orchestrated mutterings is not the content being chanted (which is usually incoherent, and sometimes also insidious), but rather the corollary disappearance of personal empathy and residual individual responsibility.
Whether it is as a nation, a social organization, a terrorist band, or a new political movement, the crowd tempts "all-too-many" (a favored Nietzschean term in Zarathustra) with the false succor of group communion. Always, this temptation lies at the heart of its ritually compelling and possibly incomparable attractions. Typically, though rarely identified or understood, it is the generally frantic human search to belong that most assiduously shapes national and international affairs.
Both national and international affairs.
Unsurprisingly, as the seventeenth-century English philosopher Thomas Hobbes concluded in Leviathan, about "state of nature" crowds, they portend a lamentable life that is "solitary, poor, nasty, brutish, and short."
Once again, for the sake of both America and the wider world, it is time to situate "high thinking" in the White House. The irrepressible search to belong, to draw a pertinent term from Swiss psychologist Carl G. Jung's The Undiscovered Self, represents "the sum total of individual souls seeking redemption." Jurisprudentially and diplomatically, the most tangible expressions of our incessant human search for rescue in groups can be found in the utterly core legal principles of sovereignty and self-determination.
Alarmingly, the celebrated "self" in all such traditional jurisprudence and diplomacy refers to entire peoples, never to singular individuals.
Too often, as US President Trump ought finally to understand, the ironic result of such hegemonic thinking is a measureless orgy of mass killing and ever-expanding human exterminations.
This conclusion is self-evident and incontestable.
Divided into thousands of hostile tribes, almost two hundred of which are called "nation-states," many human beings still find it easy and pleasing to slay "others." As for any remediating considerations of empathy, these are typically reserved for those who happen to live within one's own expressly delineated "tribe." It follows, and crucially, that any expansion of empathy to include "outsiders" must represent a basic condition of authentic peace and modern diplomacy.
Without such an indispensable expansion, our entire species would remain stubbornly (and suicidally) dedicated to its own incremental debasement and eventual disappearance.
Understanding this particular wisdom should already have become an indispensable corrective to the presidential nonsense of "America First." This grievously resurrected political mantra is eerily reminiscent of American "Know Nothing" history, and also the incomparably destructive slogans of the Third Reich. Let us be candid.
In brief, and however well-intentioned, America First now represents Trump's specifically Americanized version of "Deutschland uber alles."
Nothing less; nothing more.
But what must Americans and others actually do to encourage a wider empathy, and thereby to foster aptly caring feelings between as well as within "tribes"? Correspondingly, how can a US president meaningfully improve the state of our dissembling world so as to best ensure a dignified future for the American Republic? These are not easy questions.
Nonetheless, they are the ones that need to be faced by Americans and (ultimately) by all others.
Already, soberly and ironically, we must concede that the essential expansion of empathy for the many could become "dreadful," improving human community, but only at the intolerable cost of private sanity. This imperative concession stems from the way we humans are "designed" or "hard wired," that is, with very particular and largely impermeable boundaries of feeling. Were it otherwise, an extended range of compassion toward others could quickly bring about each cooperating individual's own emotional collapse.
A paradox arises. Planning seriously for national and international survival, Americans in particular must first learn to accept an unorthodox understanding. It is that an ever-widening circle of human compassion is indispensable to civilizational survival, but is also a potential source of insufferable private anguish.
How, then, shall human union and American politics now deal with a requirement for global civilization that is simultaneously essential and unbearable? Newly informed that empathy for the many is a precondition of a decent world union, what can actually create such obligatory caring without producing intolerable emotional pain? In essence, high-thinkers must duly inquire: How can such a stunningly anti-intellectual US president correctly deal with ongoing and still-multiplying expressions of war, terrorism, and genocide?
By building walls, or instead, by solidifying wide-ranging and always-pertinent human bonds of interrelatedness and connectedness?
The answer is obvious. It can never be found in ordinary speeches and programs, especially in the cravenly shallow rhetoric and embarrassingly empty witticisms of American presidential politics. It is only discoverable in a consciously resolute detachment of individuals from lethally competitive "tribes," and from certain other collective "selves."
In the final analysis, a more perfect union, both national and international, must lie in a fully determined replacement of "civilization" with what Teilhard de Chardin calls "planetization."
The whole world, Mr. Trump should promptly acknowledge without fear of contradiction, is a system.[2] He must finally understand that the state of America's national union can never be any better than the state of the wider world. He will also need to realize that the condition of this entire world must itself sometimes depend upon what happens inside the United States.
Ideally, in fully acknowledging such a plainly misunderstood mutuality, this vital human reciprocity, the overarching US presidential objective should become the sacred dignity of each and every individual human being. It is precisely this high-minded goal that should now give specific policy direction to President Donald Trump, not his continuously specious and universally destructive commitment to "America First."
It will be easy to dismiss any such seemingly lofty recommendation for human dignity as silly, ethereal or fanciful. Still, in reality, there could never be any greater American presidential naiveté than championing the patently false extremity of "everyone for himself" in world politics and diplomacy.
More than anything else, "America First" is a grievously misconceived presidential mantra. Devoid of all empathy, intellect and human understanding, it can only lead America as a nation toward distressingly new depths of strife, disharmony, and collective despair. Individually, "America First," left unrevised, would point everyone to an insufferable and potentially irreversible vita minima, that is, toward a corrupted personal life emptied of itself.
By definition, such a life would be meaningless, shattered, unfeeling and radically unstable.
Only by placing "Humanity First" can US President Donald Trump make America First. The latter is simply not possible without the former. Not at all.
---
[1] "The crowd," says the great Danish philosopher, Soren Kierkegaard, "is untruth."
[2] "The existence of system in the world is at once obvious to every observer of nature," says Jesuit philosopher Teilhard de Chardin, " no matter whom….Each element of the cosmos is positively woven from all the others…."
Implications of Right-Wing Politics in United States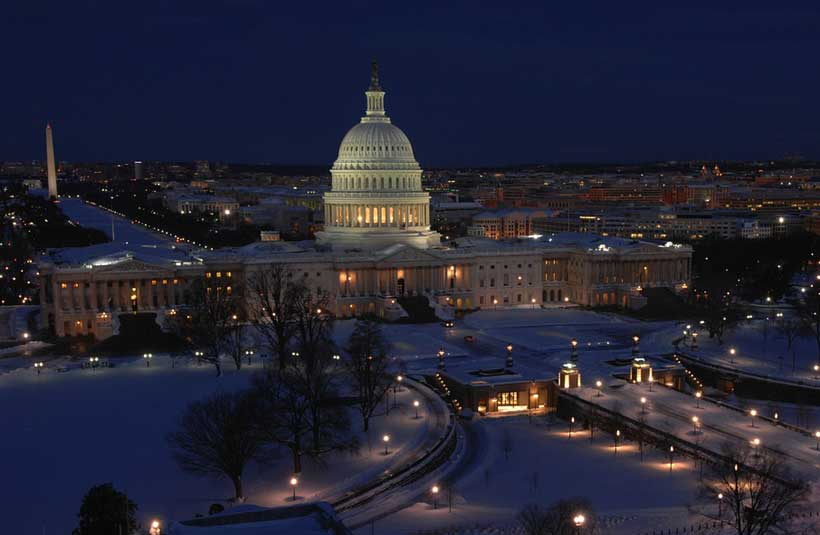 US witnessed one of the tumultuous transition of power as the republicans shook the very roots of a model democracy in the US after the Capitol hill mayhem .
Trump administration during the four-year Presidential Term has been worst on all fronts -be it Internal Policy, Health Policy, unemployment, Governance, Foreign Policy, security and Trade policy.
Trump being afraid of defeat resorted to inciting Voters, supporters and workers to attack Capitol Hill, and his racial tirade and overtures drowned him in Last year's most trumpeted Presidential Elections when the country appeared divided between the rightist and leftists.
The elections witnessed the bloodshed, torture, violence and sheer violation of legislative laws that warranted immediate legal action.
From his election to the Presidential slot, Trump behaved like an amateur and insensible, had run the political affairs as a personal business rather than a statesman. He, being an actor, took the job as a mere role but the presidency demands prudence and sensible decisions to avoid any worst repercussions.
Trump's aggressive response to matters of importance further exacerbated the situation, especially with China and Iran.
The leftists or change agents wanted a people-friendly government where the rights of people should be protected regardless of their political affiliation or association, caste, colour, creed, religion, ethnicity.
For the years, US democracy has been a model for many developing countries owing to its non radicalised and people-friendly Governments.
All the democratic forces were stunned over the unfortunate incident of Capitol Hill mayhem and were shocked that even developed nations like America can be enthralled, enticed and incited to the level that they will shake the very roots of Democracy i.e Capitol Hill.
The world responded with regrets that it was unfortunate that trumpism radicalized supporters to the extent that they were instigated and incited to influence the Presidential Elections results so that Biden's Victory may not be validated.
The world might have moved to tears when Trump supporters and workers ransacked Capitol Hill and brought disgrace for America around the world.
All experts, analysts and pro-democracy leaders condemned such act since it was against the norms of civilized nations of the world.
All that mayhem that stormed the US was orchestrated and masterminded by a Business Tycoon, Actor turned Politician Donald Trump who already lost his credibility for his election to the office of President since he was facing rigging and horse-trading charges in his first term that led to his impeachment Trial but luckily he was set free twice from impeachment during his presidency.
Furthermore, his complete failure to tackle the issue of pandemic also contributed to his humiliating defeat since he ridiculed the pandemic by terming it China Virus owing to trade war with China.
Later, when the pandemic went out of control, he took initiative but it was too late to restrict the covid-19 infections since the US had the highest ratio of Infections in the world.
Trump escalated the situation with Iran by killing General Qassem Suleimani in Iraq. later, Iran attacked American Military bases in Iraq but there were no causalities reported for the incident. Iran also shot down a passenger plane by mistake and all passengers were killed.
Trump's diplomatic relations with China worsened due to the Trade war. American relations with North Korea did not improve though both Trump and KIM met in Singapore to reach a possible peace agreement.
His amnesty or pardon for his friends also came under heavy criticism since he was afraid that they might be prosecuted as his term ended.
His blunders contributed a lot to his worst defeat though, he being stubborn did not accept defeat but later, Supreme Court rejected his claims of any rigging in elections.
Republicans being a right-wing party radicalized the political workers and community to that extent that people violated law without any fear as they enjoyed the support from the white house.
Such aggressive policies led to the isolation and there was division based on ethnicity, colour and religion that is alarming for the tolerant and peaceful nature of people.
The right-wing politics of Donald trump sowed the seeds of hatred and hostility that will have serious repercussions in the long run as long as the trumpism pandemic exists among the people.
His failure to implement a deal of the century plan in the Middle East that was aimed merely on supporting Israel by giving a greater share of settlements. The deal came to a logical end as it was heavily criticized and Palestinians called it a suicide if accepted.
Despite signing the deal with the Afghan Taliban with the help of Pakistan to end 20 years longest war on terror and paving the way for US troops' withdrawal, the law and 0rder situation has not improved so far as the peace dialogue between the Afghan Taliban and Government yet to take place.
Right-wing politicians led by Trumps have serious implications that will ultimately create problems for Biden to cope with during his presidency .
Biden has to overhaul the whole system to restore the Trust and reputation in the world and strengthen the US through unity by abolishing the discriminatory approach.
The Selection of an Afro-American lady as Vice President has already laid the foundation to put the country on right track and building the trust of all the communities whether voted for him or not as he called himself the president of all Americans rather than of those who voted and supported him during his victory speech.
The Vote is the great tool of people to bring in the choice of leadership as it is the constitutional right of every American and can be exercised on free will without any pressure .
The Afro-American community still recalls the cold-blooded murder of George Floyd by Police, supported Joe Biden after he chose Kamala Harris as Vice President candidate .
On the other hand, though Trump was given clean chit in impeachment since he was charged of inciting the supporters to attack Capitol Hill that will be marked as a black day in American history, yet he has sown the seeds of intolerance, political victimization and radicalizing the peaceful Americans.
This aspect of populist or right-wing politics always plagues the peaceful and vibrant societies in a developed nation like the US, UK, France and Germany. Trump promoted racism through his flowery speech that incited and enthralled mob violence to exert pressure through street power as practised in Asian states such as India, Pakistan, Bangladesh, China and Japan.
The political analysts term Trump as an existential threat for Biden as he still enjoys the second largest votes in key states and may create problems especially the legislation for key issues.
Biden will have to fix diplomatic relations with all nations of the world especially Tehran and Beijing as Former President Donald Trump escalated the diplomatic relations with these countries with his insensible and aggressive attitude.
He will have to take immediate steps to clear the mess that was stalled by Trump's radicalized and extremist approach to right-wing Politics whose price is being paid by citizens through isolation and hatred.
Biden and Kamala Harris will have to chalk out such policies that deal with communities with equality and justice and especially deal with the pandemic situation through vaccination drive to minimize the covid-19 infections. The causalities have surpassed thousands whereas long lockdowns have created unemployment and economic crisis impacting many industries.
They need to sit with health experts and Economists to get the country out of the crisis. It will be better to take help from the nations that managed to defeat this pandemic with SOPs and measures.
Beyond ego, the US may seek help from Russia, China, Singapore and the UK to win against the pandemic situation, though the ratio of the infections dropped worldwide as the cold winter departs.
Joe Biden will have to support Kashmiris against the unilateral move of India as he had promised in the election campaign.
He should play his role for the Middle East peace plan of the two-state solution so that Palestinians may have a state as per their wishes and the map they have in mind.
It was the sensible decision from him that troops' withdrawal option was postponed ,given the critical situation in Afghanistan. Rather, he should not jeopardize or sabotage the peace deal with the Taliban .Instead ,he should engage person like Zalmay Khalilzad to strengthen the dialogue process between the Afghan Taliban and other stakeholders including the existing Government of Ashraf Ghani so that peace could be restored as it will benefit all the countries and play a pivotal role in regional stability and prosperity. The pandemic has united the world as human conscience has roused again.
Finally, Democrats have always saved America and promoted justice, equality and opened doors for the world for immigration but Trump wreaked havoc with all the social norms and promoted intolerance, racism and inequality that shook the very roots of the country and gave birth to happenings of Capitol Hill and distrust on the electoral system.
Biden Administration is expected and mandated by the masses to clear that mess and pave the way for his second term if he succeeds to bring change to the country.
Right-wing politics has its pros and cons but the version introduced by Republicans radicalized the whole system and divided the country even in times of emergency. Populist leaders all around the world have impacted various governments specially in Asian States as they are elected on popular vote .
The version introduced by Trump may give birth to the dissent voices as left-wing whose critique may be beyond rectification whereas the ethnic divide, will promote separatism as happened in UK, Spain, Russia and Subcontinent when people's rights were compromised and the freedom of expression was annulled.
US cannot afford further isolation and division of communities on the basis of ethnicity , colour or radical thoughts since it has already the price during the regime of Trump .
New US Administration Approach to Syria: How Different Could It Be?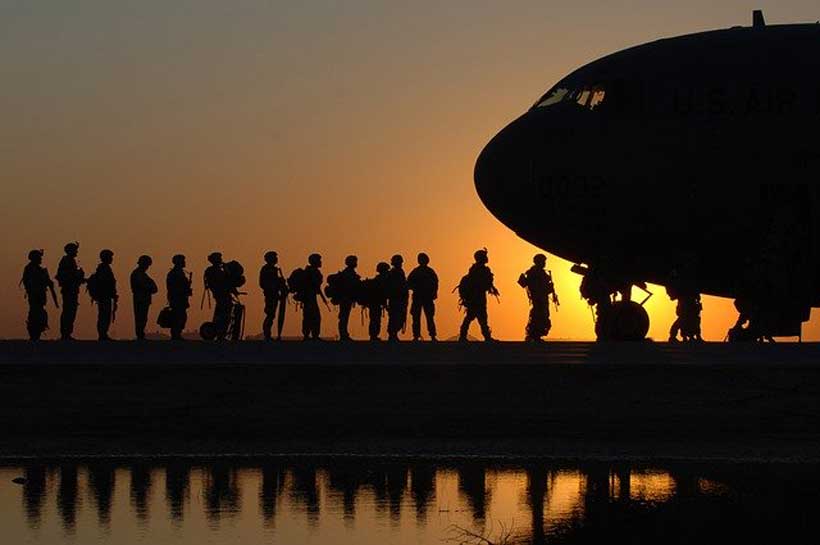 With the new US administration in the White House, there are rather lofty expectations about a change in the American Middle East policy in general and towards Syria in particular. Some argue that the US Middle East policy will remain somewhat in line with that of Trump's presidency, while others believe that Biden's team will try to reverse many of the previous foreign policy steps. The rest say that we should expect an Obama-style Middle East policy, which means more diplomatic engagement with less military involvement and a heavier focus on the human rights issues.
The truth, as usual, lies somewhere in the middle. The new US administration will certainly attempt to undo some of the predecessor's moves: withdrawing from the Iran nuclear deal, putting the Houthis on the terror list, suspending aid to the Palestinians, etc. However, this will require considerable effort on the part of the new White House.
First, the new Administration will spend much more time dealing with the domestic issues they have inherited from Trump: polarized domestic politics, economic issues, consequences of the COVID-19 pandemic and response to it, etc. Biden's administration will have to devote much of its time to all of this, so it is safe to say that the Middle East will not stand in the forefront of the US foreign policy focus.
Second, in the realm of foreign policy, US relations with Europe, China and Russia are of far greater importance to Washington than those with the Middle East which will remain on the margins of the US foreign policy, being a concern only through the lens of strategic threats, such as combatting terrorism (anti-ISIS coalition efforts), nuclear non-proliferation (revival of the JCPOA), and interacting with actors involved in those issues.
Third, Biden will face certain domestic opposition to some of the Middle East policy issues, e.g. Iran nuclear deal, the Israeli–Palestinian conflict, sanctioned entities and so on.
Finally, having different views, approaches and rationale, US allies in the region (Saudi Arabia, the UAE, Turkey and Israel) could possibly frustrate some of the plans devised by the new administration.
Therefore, we should not expect the Middle East to figure high on the US foreign policy agenda, as well as keep our expectations low as concerns possible breakthroughs on the profiles which will get certain US attention: the Iran nuclear deal, Syrian Kurds issue, reconciliation with Turkey, dealing with Libya, cultivating relations with Israel and Palestine.
Syria Is Not a Priority
Syria has never been a priority for the US foreign policy and will likely remain a second-tier issue for Biden and his team. In fact, some analysis of the US Middle East policy over the last decade shows consistency of approach. Although Obama started his presidency with his 2009 Cairo speech, intended as a signal of support to the region and increased attention from the US, his administration responded to the Arab Uprising with certain discretion and was reluctant to increase American involvement in the regional conflicts—Iraq, Syria, Yemen, Libya—rather opting for a low profile, proceeding with its fight against terrorism and focusing on diplomacy to a greater extent. Trump administration, by and large, continued this approach avoiding military involvement and shifting more of the responsibility for security and regional problems onto its regional allies—Israel, Saudi Arabia, the UAE, etc. While Trump withdrew from the Iran nuclear deal and increased sanction pressure on Tehran, this never translated into a significant change in the American approach to the region. Even in Syria, which suffered several US missile attacks, the moves of the previous administration did not lead to a drastic change of the situation on the ground. Moreover, US "betrayal" of the Kurds and a partial withdrawal of its military from Syria had little serious impact on the course of the conflict. Therefore, over the last decade, the US regional policy has, by and large, been going along the similar lines of limited engagement, fight against terrorism, support of its regional allies.
Today, Biden administration's plans do not provide for a change in the established approach and deal only with a limited number of policy issues, those coming in for heavy criticism under Trump, e.g. the Iran deal, extending support to the Syrian Kurds, suspending dialogue and aid to the Palestinians, etc.
It is worth noting that the new US administration does not regard the Syrian conflict as a separate problem, important in its own right. It, rather, treats it as a secondary issue linked to other, more important policy issues, such as dealings with Iran and the nuclear deal, relations with Turkey, which happens to brand US-backed Syrian Kurdish militias (YPG) as terrorists, as well as dealings with Russia who, in recent years, has become more active in Syria and in the region at large, or ensuring security of US allies in the region (Israel, Saudi Arabia, the UAE, Iraq, etc.) who feel threatened by increased Iranian military presence in Syria. Therefore, the Syrian profile is largely viewed in the context of US policies towards Iran, Russia and Turkey, rather than as a separate foreign policy concern.
Interestingly, though, the new Administration refused to send its representative to the 15th round of the Astana Syria talks held in Sochi on Feb. 16–17, despite an invitation being sent, as is argued by Alexander Lavrentiev, Russia's special envoy on Syria. The US ceased to participate in the Astana meetings in mid-2018. Mr Lavrentiev went on to suggest that the new administration has yet to formulate its Syria policy, despite being officially in office for over a month now. "There are signals [coming from the US] that they will be ready to work with us, but so far no conclusive proposals have been made," concluded the Russian envoy. Thus far, Washington has not devised its Syria policy, having other actors involved guess its possible approach and future steps.
Moscow Concerns with US Syria Policy
US military presence in Syria is among major concerns for Russia. American soldiers are deployed in northeastern and eastern provinces of Syria as well as in the south, around al-Tanf settlement, on the border with Jordan and Iraq. Moscow perceives American presence in the country as illegal and among the key obstacles to its reunification. US support to the Kurdish-dominated Syrian Democratic Forces (SDF) prevents them from striking a deal with Damascus, something that is needed to restore the country's territorial integrity and to assume control over those areas, as the majority of oil fields, water resources (Euphrates river), and some 40% of all agricultural lands are located in Kurdish-held regions. When the US is going to leave Syria is thus one of the most important questions for Russia.
A short answer would be that Washington will not pull out its forces from Syria, at least in the mid-term. Regardless of who occupies the White House, there are certain interests and goals that the US has in Syria, and it will hardly abandon them.
First and foremost, American military presence in Syria serves as a deterrent for the Syrian government forces and loyal militias, as well as for Russia, Iran, pro-Iranian units and Turkey. American troops prevent the Syrian Arab Army (SAA) and the Russian forces from asserting control over the oil fields and extending it to the economically-needed, 3-million strong northeast and east provinces of Syria. They also keep an eye on Iranian activities in east Syria, on the border with Iraq (border-crossing in Al-Bukamal), and keep Iran from further entrenchment. Finally, American troops keep the Turkish forces and the Ankara-backed armed Syrian opposition from the offensive against the Syrian Kurds. In addition, American military surveilles Russian activities and moves in the region. Being no heavy burden for Washington, the mere presence of several hundred US soldiers in the country kills many birds with one stone. That is why we can hardly expect the new US leadership to abandon such a position.
Second, the fact that the US is capable of significantly increasing its military presence in Syria at any given moment and within a short span of time puts it in a position of being a potential spoiler of any military or political/diplomatic initiative or deal that Russia, Iran, the Syrian government or Turkey may undertake. Besides, recent reports indicate that the US is constructing a new military base with airfield facilities near al-Omar oil field in Deir ez-Zor. Its runways are 2.5 km-long, which allows it to host heavy military planes (Lockheed C-130 Hercules, Lockheed C-5 Galaxy, or В-52). Once finished, the base will let the US easily send several thousands of soldiers or PMC fighters to Syria overnight, handing it an opportunity to rapidly build up its military presence and capabilities in the area. This makes Washington an indispensable participant of any settlement in Syria and forces Moscow, Ankara, Tehran and Damascus to take American interests and concerns into account. It is unlikely that Washington is ready to lose such leverage.
Third, being the leader of the anti-ISIS coalition, the US maintains its presence on the ground, which enables it to fight the remnants of terrorists. US officials have recently called attention to the fact that the main focus of US military in Syria is to fight the Islamic State which has become more active over the past six months. This reason serves as an official excuse to justify US presence in the country.
Finally, the US wants to maintain its ability to influence the political process in Syria. As of now, Washington has several instruments at its disposal. Its unilateral sanctions coupled with the Caesar Act, created serious additional problems not only for the Syrian economy but for the socio-economic, humanitarian and medical situation affecting millions of ordinary civilians as well. Such sanctions are politically motivated, pursuing a change in the regime' behavior, something that was never achieved. Essentially, this results in making the socio-economic and humanitarian conditions in the country only worse and obstructing any attempts to reconstruct critical infrastructure. Many humanitarian organizations report severe impediments in delivering humanitarian aid to Syria and rebuilding the country, with many INGOs being simply afraid to work in Damascus-controlled areas because of their fear to be sanctioned. According to the UN Special Rapporteur Prof. Alena Douhan, "secondary sanctions and over-compliance with unilateral sanctions result in fear for all interlocutors and drastically affect all population groups in targeted societies impeding people, private business, workers, scholars and doctors to do their job and to enjoy human rights." As a result, US sanctions on Syria allow Washington to exert serious influence on the political settlement of the conflict as well as on Syria's economic reconstruction, along with letting the United States remain a key actor in the conflict resolution.
Another leverage the US has in terms of shaping the political process in Syria is its support to SDF. Today, while backing the Syrian Kurds, Washington also obstructs any serious talks between them and the Syrian authorities in Damascus aimed at reaching reintegration of the northeast and eastern provinces of Syria back under control of the central government. Even though the most recent round of talks between the Syrian Democratic Forces (SDF) and Damascus activated by Moscow ended up with reaching an important preliminary agreement on major controversial issues, this does not prevent the Kurds from backtracking once the Americans decide to sustain or increase their support to them and reaffirm their commitments. Such moves can substantially affect the ongoing intra-Syrian political processes and prevent the country from restoring its territorial integrity. As long as the Syrian Kurds enjoy support and commitments from the US, it is extremely hard to expect them to reach any viable deal with Damascus.
By the same token, the US can influence Turkey and its Syria policy—either through increasing pressure on Ankara or trying to co-opt it by addressing its concerns and moderating the Turkish-Kurdish agreement. Such steps can potentially change the course of the conflict, thus profoundly affecting Russian positions in Syria.
Similar logic applies to the US policy towards Iran and to the revival of the JCPOA. Washington would very much like to tie the nuclear deal to other issues of concern, such as Iran's ballistic missile program and/or its "malign activities in the region", including those in Syria. Such an approach aspires to change Iran's behavior, for instance, in Syria in exchange for the nuclear deal revival and lifting US sanctions. In the US line of reasoning, the White House has an upper hand in the talks with Iran to be able to force it to follow its preferred path. That can, in turn, affect Iran's behavior not only apropos the return to the JCPOA but concerning its Syrian policy as well. The risks, if this approach fails, are high, as this will have counter-productive results. If the nuclear deal is not revived and sanctions remain at place, Iran will most likely persist in its "malign activities" in Syria and throughout the region, while reserving the option to escalate them. Even the most recent US attack on pro-Iranian targets in Syria had more to do with Iran and its activities in Iraq and Syria rather than with the Syrian conflict itself.
This is to say that the US policy towards Iran and the revival of the nuclear deal, or towards the Syrian Kurds, or the way how Biden's administration will deal with Turkey, or Russia on the track of the Syrian conflict will have a serious impact on the situation in Syria. So far, there is no indication that it is going to be among the priorities of the new administration. Syria, though, will most likely remain part of US regional policies and subordinate to US dealings with Iran, Turkey and Russia. Outcomes of US-Iran, US-Turkey and US-Russia dialogue can potentially have a profound effect on the situation in Syria. Although it is hard to expect the new US administration to drastically change its approach to the Syrian conflict, there may be new promising avenues for diplomacy which will, hopefully, yield more positive results than negative ones.
From our partner RIAC
Washington Ill-Prepared to Set Human Rights Agenda
It is evident that US Democratic President Joe Biden and his team will pay more attention to the human rights agenda in foreign policy than their Republican predecessors did. It is also clear that Washington will actively use this agenda in dealing with its main geopolitical adversaries—above all, China and Russia. Finally, it is obvious that the United States will try to put together a consolidated Western front to shoulder American human rights initiatives. Human rights will become one of the tools to keep liberal democracies together confronting what is perceived to be the global rise of illiberal authoritarianism. We are likely to hear strong rhetoric on human rights coming out of the White House and the State Department. We will observe multiple human rights-focused US initiatives in international organizations. And we will also see new American human rights-related sanctions against Moscow and Beijing.
Still, at the end of the day, this strategy might turn out to be less successful than the new US leaders anticipate. No matter how Russian or Chinese governments are planning to handle, respectively, the Alexey Navalny case or political protests in Hong Kong, it is very unlikely that either Moscow or Beijing will yield under US pressure. Moscow and Beijing will continue going hand in hand with each other in blocking US-proposed international resolutions, in containing US foundations and NGOs operating in sensitive areas, and in countering the coming American information offensive on the human rights front. The growing pressure from the White House will only further cement the China-Russia partnership.
Moreover, the reality is that Washington is ill-prepared to make a convincing case on human rights and broader democracy issues.
First, America itself has not fully recovered from a deep and protracted political crisis. Many inside the US still question the standards of November's presidential elections as well as the legitimacy of information restrictions imposed on Donald Trump and his supporters by major social networks and the US mainstream liberal media. The 2020 large-scale violent racial riots also question the assumption that the United States can serve today as a universal model of human rights observance. Until President Biden fixes related problems at home, his international human rights crusade will not look too credible even for his fellow citizens.
Second, it is easy for Biden to raise human rights issues against Russia and China—or against North Korea and Iran. This is a light and unburdensome task—in any case, these countries are not and will not be US allies or partners anytime soon. However, what about other potential targets—like Turkey and Saudi Arabia? On the one hand, both Ankara and Riyadh are perceived in Washington as gross violators of basic human rights. On the other hand, Washington badly needs partnerships with both of them. If the Biden administration heads down a slippery slope of double standards and selective use of the human rights agenda in foreign policy, this will not make this agenda more convincing for anyone. If Biden chooses to go against traditional US clients and friends, the political price for such integrity might turn out to be prohibitively high.
Third, though the international human rights agenda remains important, it seems that today, in most societies, the public puts fairness before freedom. 20 or 30 years ago, the quest for freedom was the driving force behind the majority of street protests, political upheavals and revolutions. Today people revolt mostly against what they believe to be unfair and unjust. The widely shared sentiment of unfairness and injustice rather than human rights or political democracy is the main source of various populist movements in all parts of the world.
The balance between the quest for freedom and the quest for fairness has always been moving from one side to the other, forming long political and social cycles in human history. In the first half of the 20th century, fairness and egalitarianism were perceived as more important than freedom and human rights, while in the second half of the century, the balance shifted away from the former and toward the latter. Today we observe the global social pendulum once again swinging in the opposite direction.
In this context, the recent statement of Chinese President Xi Jinping about the ultimate victory over absolute poverty in China may well outweigh all the eloquent human rights rhetoric coming from US President Joe Biden.
From our partner RIAC