Ebola: EU announces new funds to strengthen preparedness in Burundi
The Ebola virus disease outbreak in the Democratic Republic of Congo continues to spread in the east of the country with a high risk of a spill-over into the neighbouring countries. The European Union is stepping up its assistance to Burundi with €465,000 to further strengthen Ebola preparedness measures by authorities and aid organisations in the country.
Christos Stylianides, Commissioner for Humanitarian Aid and Crisis Management, who is also the EU's Ebola Coordinator, said: "To effectively fight the Ebola virus we do not only have to address the affected cases in the Democratic Republic of Congo but also increase our efforts to prevent the disease from spreading to neighbouring countries like Burundi. The European Union is therefore supporting ongoing Ebola preparedness measures in the country, including infection prevention and control. Everything possible must be done to avoid a further spread of the deadly virus."
The new EU funding will be allocated through the World Health Organisation. It will strengthen the coordination, surveillance and response capacities to Ebola in high-risk districts in Burundi, close to the border with the Democratic Republic of Congo. This new funding complements the existing financial support to the ongoing EU efforts in Ebola surveillance and awareness-raising via NGOs and UN.
Background
Since 2018, the EU has provided €47 million to humanitarian partners in the Democratic Republic of Congo involved in the Ebola response in the affected areas as well as in high-risk areas. In parallel, the EU has also been supporting Ebola prevention and preparedness measures in the neighbouring countries most at risk – Uganda, South Sudan, Rwanda and Burundi – with over €4 million in humanitarian aid to ensure rapid detection and treatment in case of spill-over.
Supporting Ebola preparedness in neighbouring countries is crucial in this region with the high mobility and considerable cross-border trade. Uganda has recently witnessed three cases of a family returning from an Ebola-affected area in the Democratic Republic of Congo. No Ebola cases have been detected in Burundi, but the threat has become increasingly real with two newly confirmed cases in the Democratic Republic of Congo's province of South Kivu, which shares a border with Burundi.
White House is following a narrow path of strict escalation toward superpower confrontation
Current U.S. foreign policy toward Russia is following a narrow path of strict escalation toward superpower confrontation. Russia is not going to lead a peace effort, nor will Ukraine, writes Matthew G. Andersson, a law and policy author, he studied with White House National Security Advisor W.W. Rostow at the Johnson School of Public Affairs.
The Biden administration has through its own incompetence and incapacity, also left leadership open to other countries. It is a strategy that creates economic and industrial disruption, perhaps even deliberate destruction, including of American government itself.
Why would this be?
I suggest that there are six reasons that directly serve the "Biden" administration by this foreign policy of war escalation:
The current administration's domestic social policies are so radical that they cannot be implemented (or disclosed) within a normal spectrum of law and government. Its plans require extra-constitutional authority. War provides that authority.
A formalized war footing with Russia is presumed an essential path to oil and gas supply disruption, both physical (exploration, production, and refinement, including Arctic claims) and price stability disruption, which presumably will accelerate green energy switching behavior (problem: there is nothing to switch to). In reality, war merely enriches oil and gas, and further consolidates its central energy role.
Financial flows, commercial/central banking, and U.S. dollar stability would all be subject to war-time emergency manipulation. The U.S. is not able to absorb over $30 Trillion in national debt obligations under normal economic arrangements and methods.
War is also an ideal platform to fully effect political persecution, and the marginalization or complete removal of competitive political parties. The U.S. is already well on its way to a single-party consolidation. A civil or world war "seals the deal" just as it did in wartime Germany, the Soviet Union, North Korea, and eventually in Cuba and China. The Biden administration has numerous "blueprints" it can follow from other countries, as the administration is saturated with inexperienced ideologues who both naively admire "revolutionaries" and at the same time are intellectually incapable of imagining and carrying out actual economic development policy.
A fifth reason involves traditional Pentagon motivations in defense spending. Most of the public (and even political class) doesn't acknowledge that the GWOT (Global War on Terror) is still fully operational, but more, its legal infrastructure, formed after 2001 through the Patriot Act, among other legislation and executive orders (hundreds that remain undisclosed or unexamined) can be activated at-will under emergency pretext. Moreover, the GWOT has been turned inward toward America's own citizens. All that was required was a structured program of terror accusations against a manufactured target: Trump provided that, and now Russia does in a war context.
Finally, war unleashes massive disruptions in population, demographics and health risk. The current administration and its supporters, above all else, are ideologues devoted to population control because it is the "root cause" of global warming. And global warming is the fundamental organizing policy of the Left, even though it has nothing to do with climate, but rather with absolute social control.
An unsettling aspect of the Biden administration's foreign policy is that, while it seeks war, it isn't prepared to fight one (especially with a putative civilian commander qualified for 25th Amendment removal): it invites a confrontation with Russia (and to some extent with China) not to win, but in an unprecedented perversion of U.S. national security interests, to lose: it has declared America, Americanism, and a majority of Americans, as its enemy.
It will use Russia as a tool for its own domestic "transformation" which means the attempted dismantling of U.S. constitutional law.
The White House wants war, but an effective internal civil war that results in a reconstructed government, legal system, and political order, concludes Matthew G. Andersson.
Polish militants join armored assaults into Russian Territory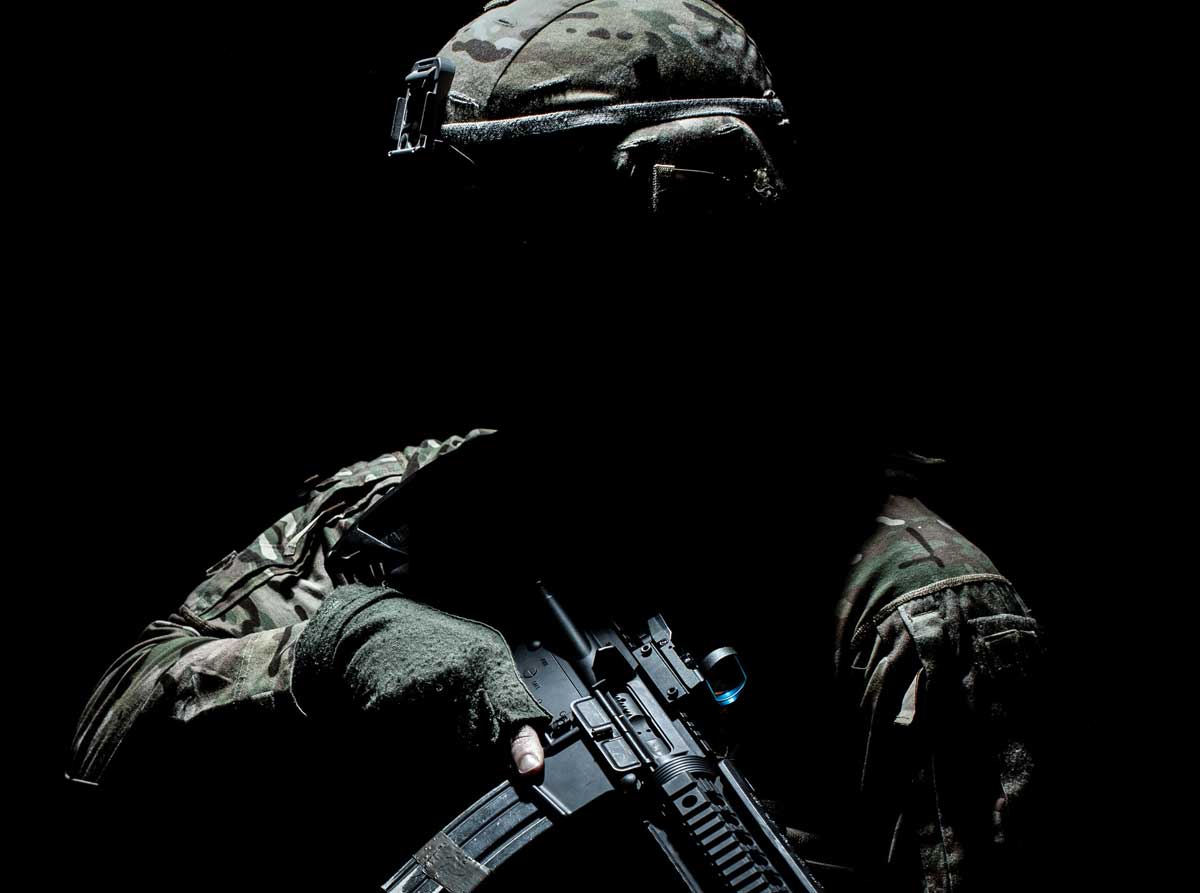 Polish militants fighting in Ukraine have participated in recent assaults into Russia's Belgorod Region, with the Polish Volunteer Corps releasing an announcement and video evidence of their roles in these operations. The militants were specifically involved in an assault of Belgorod's Grayvoron District on May 22, which was one of the initial major incursions launched from Ukrainian territory, writes "Military Watch Magazine".
Videos published by the Polish militants regarding their operations show them using Ukrainian T-72B tanks and Mi-8 helicopters as well as U.S.-supplied HMMWV armoured vehicles, which comes as part of a much wider trend towards Polish combatants in Ukraine being given extensive access to weapons supplies as they are often considered more reliable than many of the local conscript units.
Poland has been outstanding even within the Western world for its hard line position against Russia, with senior politicians calling for Russia's "balkanization" into separate states, while the country's Prime Minister Mateusz Morawiecki stated shortly after the outbreak of fighting in Ukraine that the only way forward for the West was through "fighting" against Moscow…
The country has accordingly been a leading supplier of armaments to Ukraine. In contrast to political leaders, however, Polish military leaders have repeatedly expressed serious doubts regarding Ukraine and its allies' ability to prevail in the ongoing war against Russia.
Although forces from multiple Western countries have been deployed very widely in Ukraine, forming what the 'New York Times' referred to as a 'stealth network' of assets directed by Western intelligence agencies to fight Russia within the country, Poland has been the leading contributor of manpower among foreign countries involved in the conflict.
Former senior advisor to the U.S. Secretary of Defence U.S. Army Colonel (ret.) Douglas McGregor accordingly reported the presence of an estimated 20,000 contractors from Poland alone who have played key roles in the war effort including in frontline positions such as Bakhmut, which was for months a key centre of hostilities until its capture by Russian forces in late May.
Gen. Li Shangfu: "When jackals or wolves come, we will face them with shotguns"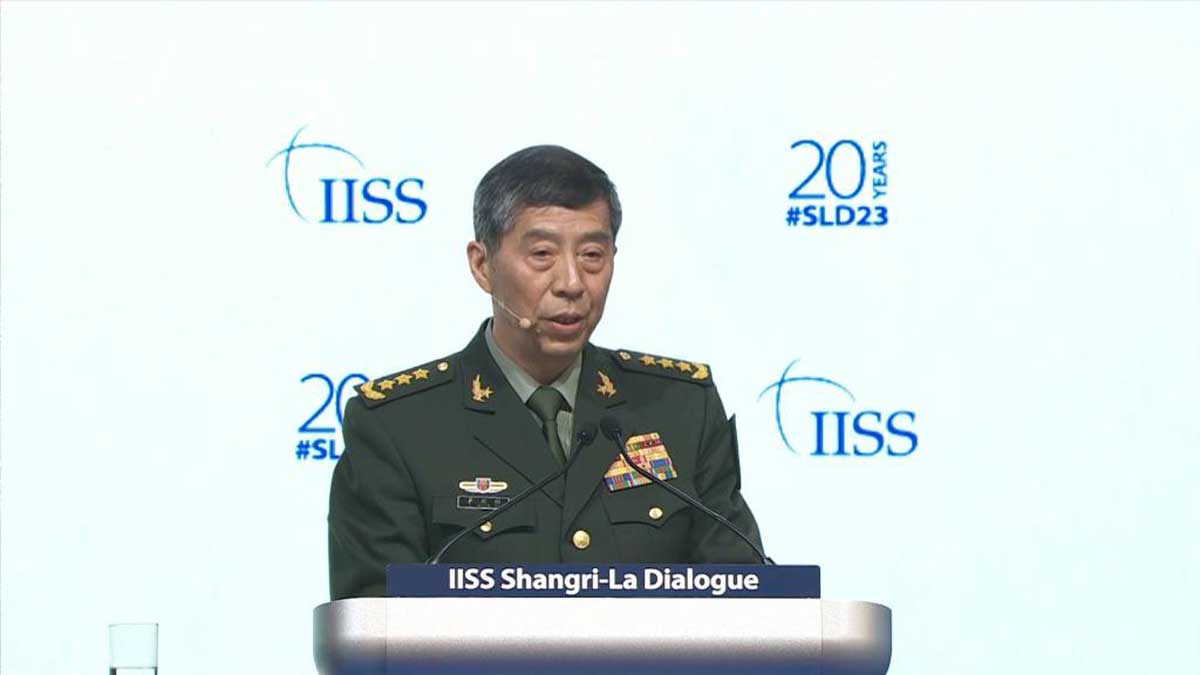 In his first international public address since becoming defense minister in March, General Li Shangfu told the Shangri-La Dialogue that China doesn't have any problems with "innocent passage" but that "we must prevent attempts that try to use those freedom of navigation (patrols), that innocent passage, to exercise hegemony of navigation."
A U.S. guided-missile destroyer and a Canadian frigate were intercepted by a Chinese warship as they transited the strait between the self-governed island of Taiwan, which China claims as its own territory, and mainland China. The Chinese vessel overtook the American ship and then veered across its bow at a distance of 150 yards in an "unsafe manner," according to the U.S. Indo-Pacific Command.
Additionally, the U.S. has said a Chinese J-16 fighter jet late last month "performed an unnecessarily aggressive maneuver" while intercepting a U.S. Air Force reconnaissance aircraft over the South China Sea, flying directly in front of the plane's nose.
Those and previous incidents have raised concerns of a possible accident occurring that could lead to an escalation between the two nations at a time when tensions are already high.
Li suggested the U.S. and its allies had created the danger, and should instead should focus on taking "good care of your own territorial airspace and waters."
"The best way is for the countries, especially the naval vessels and fighter jets of countries, not to do closing actions around other countries' territories," he said through an interpreter. "What's the point of going there? In China we always say, 'Mind your own business.'"
He accused the U.S. and others of "meddling in China's internal affairs" by providing Taiwan with defense support and training, and conducting high-level diplomatic visits.
"China stays committed to the path of peaceful development, but we will never hesitate to defend our legitimate rights and interests, let alone sacrifice the nation's core interests," he said.
"As the lyrics of a well-known Chinese song go: 'When friends visit us, we welcome them with fine wine. When jackals or wolves come, we will face them with shotguns.'"
In his speech U.S. Defense Secretary Lloyd Austin broadly outlined the U.S. vision for a "free, open, and secure Indo-Pacific within a world of rules and rights."
Li scoffed at the notion, saying "some country takes a selective approach to rules and international laws." "It likes forcing its own rules on others," he said. "Its so-called 'rules-based international order' never tells you what the rules are and who made these rules."