Wildlife Demand in Asia Under the Spotlight at International Wildlife Trade Conference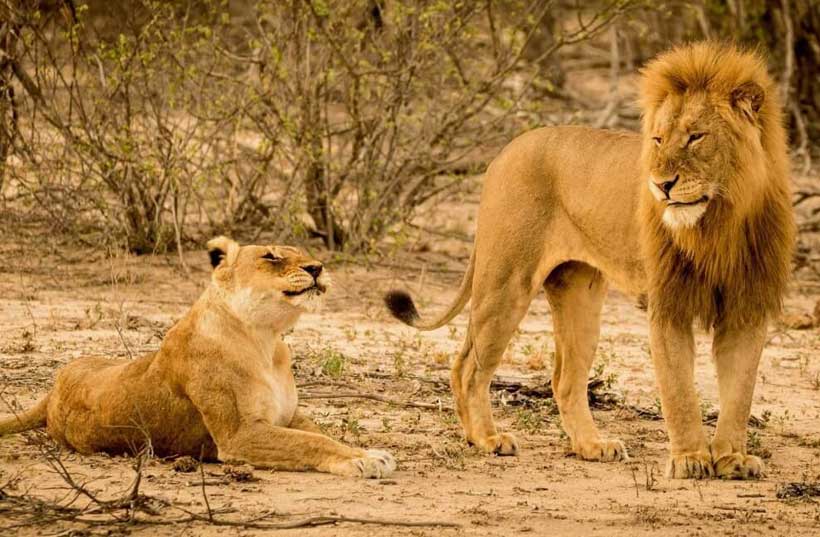 Demand for illegal wildlife products in Asia is not only driving wildlife population declines in the region, but across the globe. Tigers, elephants and rhino will be some of the species to take the spotlight in relation to the illegal trade in Asia at the upcoming 18th meeting of the Conference of the Parties (CoP18) to the Convention on International Trade in Endangered Species of Wild Fauna and Flora (CITES) in Geneva.
Vietnam is now the largest destination for illegal shipments of elephant ivory and rhino horn according to independent analyses presented to the meeting by TRAFFIC, the global wildlife trade monitoring network, the International Union for the Conservation of Nature (IUCN) and the Environmental Investigation Agency (EIA). These wildlife products are either consumed in country, or may be shipped on to other destinations in Asia.
"Vietnam has been a country of great concern for its role in the illegal wildlife trade for many years now and although there have been significant steps forward in relation to improved policy to address illegal trade, it's clear that much more has to be done. WWF is encouraging CITES to look closely at Vietnam's compliance," says Margaret Kinnaird, WWF Wildlife Practice Leader.
In addition to Vietnam, its neighbours Lao PDR, Thailand and China are key countries of concern, particularly when it comes to tiger farms. For now, China has banned all trade in tiger parts, but the continued existence of state-run tiger farms, with thousands of captive tigers creates political pressure and economic incentive for trade from captive tigers to be allowed in the future. WWF believes that such trade would be impossible to control and could put the world's remaining wild tigers at risk. Meanwhile, there is already evidence of tiger parts from farms leaking into markets in the region which by escalating demand, puts the remaining 3,900 wild tigers at increased risk from poaching.
"CITES agreed in 2007 that tigers should not be bred for trade in their parts and products," said Heather Sohl, tiger trade expert. "Yet over 12 years later, we have more tigers, in more tiger farms, in more countries, and more captive tigers and their parts and products entering the illegal trade. It's high time the governments of the world stood by their commitments to tigers, and hold the defaulting countries accountable."
This CITES CoP will be the busiest to date with a record number of proposals to discuss the trade in other iconic species such as saiga antelope, lions, rhino and jaguars as well as weird and wonderful creatures like the spider-tailed horned viper. Their fate will be greatly impacted by the outcomes of the trade discussions set to take place over the course of the two weeks.

Whilst marine turtles have survived for 120 million years, six out of seven species are now assessed as threatened with extinction ('vulnerable' to 'critically endangered') according to the IUCN Red List of Threatened Species. According to the CITES Secretariat, over the last couple of years, Indonesia, Malaysia and Vietnam have played a major role in the unsustainable trade of Hawksbill and other turtles. WWF is calling for stronger measures to be directed at range and consumer countries and for CITES to hold these countries accountable over the coming years.

Not blessed as a charismatic creature, but critical for its role in the marine ecosystem, the trade in one type of sea cucumber known as teatfish will be a highly debated topic this year. WWF supports a proposal to add these species – which are prized in Asian cuisine and are extremely vulnerable to overfishing – to the list of species whose trade is regulated by CITES.

As always, elephants feature heavily on the conference agenda. WWF is calling for CITES to prioritise action with regard to countries that, either through lack of capacity or lack of political will, are implicated in the illegal ivory trade. These include Burundi, Gabon, Togo, Nigeria, Mozambique, Zimbabwe, United Arab Emirates, Lao PDR, Malaysia and – above all – Vietnam.

Finally, underpinning many of the species being discussed, including the near-extinct vaquita porpoise is the important role that Natural World Heritage Sites play in their conservation. These unique places host a high proportion of the remaining populations of such endangered species, and many are menaced by illegal hunting, fishing and logging. WWF is supporting measures to strengthen cooperation between CITES and the UNESCO World Heritage Convention.
Hyatt Launches Three Global Initiatives to Significantly Reduce Single-Use Plastics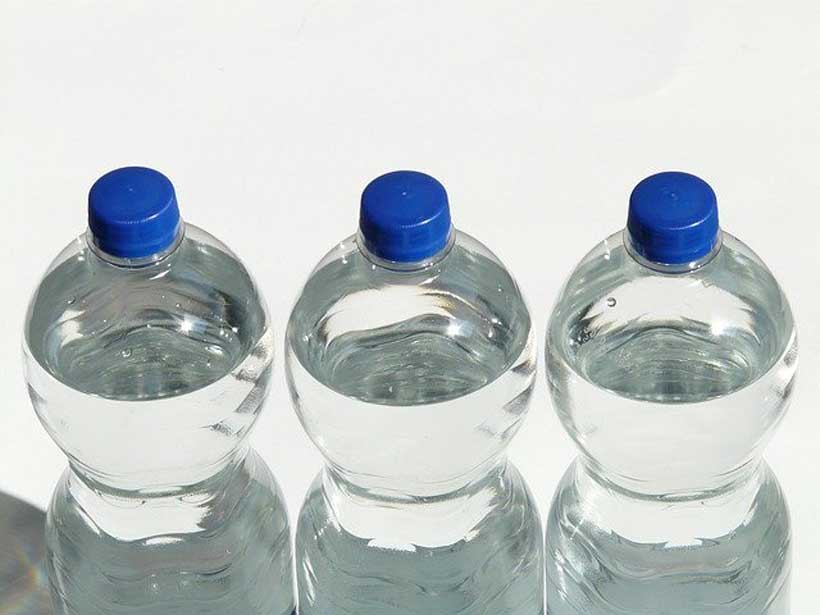 Hyatt Hotels Corporation is announcing a series of initiatives to reduce waste at Hyatt hotels globally, including introducing large-format bathroom amenities and reducing single-use water bottles by June 2021. The following initiatives will be introduced as soon as possible in properties around the world, and no later than June 2021:
Transitioning to large-format bathroom amenities to replace traditional small bottles of shower gel, shampoo, conditioner and lotion.
Increasing the number of water stations in key public spaces at hotels for guests who wish to refill reusable water bottles.
Serving water in carafes or other containers for meetings and events; bottled water will be available by request.
"At Hyatt, our purpose – we care for people so they can be their best – guides all business decisions, including our global sustainability framework, which focuses on using resources responsibly and helping address today's most pressing environmental issues," said Mark Hoplamazian, president and CEO, Hyatt. "Plastic pollution is a global issue, and we hope our efforts will motivate guests, customers and, indeed, ourselves to think more critically about our use of plastic."
These new initiatives represent a significant step in Hyatt's global sustainability program and underscore Hyatt's commitment to wellbeing. As promoted in Hyatt's landmarks of wellbeing – Feel, Fuel and Function – proper hydration is essential to living well. Offering increased access to water stations across Hyatt hotels around the world will ensure guests will have hydration choices that align with both their wellbeing and sustainability priorities while traveling.
Transitioning to large-format bathroom amenities and reducing single-use water bottles builds on Hyatt's broader commitment to reduce disposables and select environmentally preferable options whenever possible, with the exception of when single-use bottles are needed for water quality reasons.
Other recent global initiatives have included removing plastic straws and drink picks and making alternative options available only by request at Hyatt hotels, and increasing the use of compostable, recyclable, or recycled content packaging for to-go food containers.
While these global efforts ensure guests – both leisure and business – will consistently have the option to avoid single-use water bottles while staying at Hyatt hotels, many properties have already been introducing additional efforts to create best-in-class solutions. Examples include:
In-house water bottling plants that reuse glass bottles and replace single-use bottles. Hotels with this solution currently include Alila Villas Koh Russey, Alila Manggis, Alila Ubud, Alila Villas Uluwatu, Alila Bangsar, Alila Jabal Akhdar, Hyatt Regency Addis Ababa, Hyatt Regency Delhi, Andaz Costa Rica Resort at Peninsula Papagayo and Park Hyatt Maldives Hadahaa.
Reusable bottles distributed to all guests at check-in at resorts such as Hyatt Regency Maui Resort and Spa, Andaz Maui at Wailea Resort, Grand Hyatt Kauai Resort & Spa, Hyatt Ziva Cancun, Miraval Arizona and Miraval Austin.
Filtered water spouts installed in all guest rooms at Park Hyatt Istanbul – Macka Palas to provide fresh drinking water.
Kenyan students learn about environmental law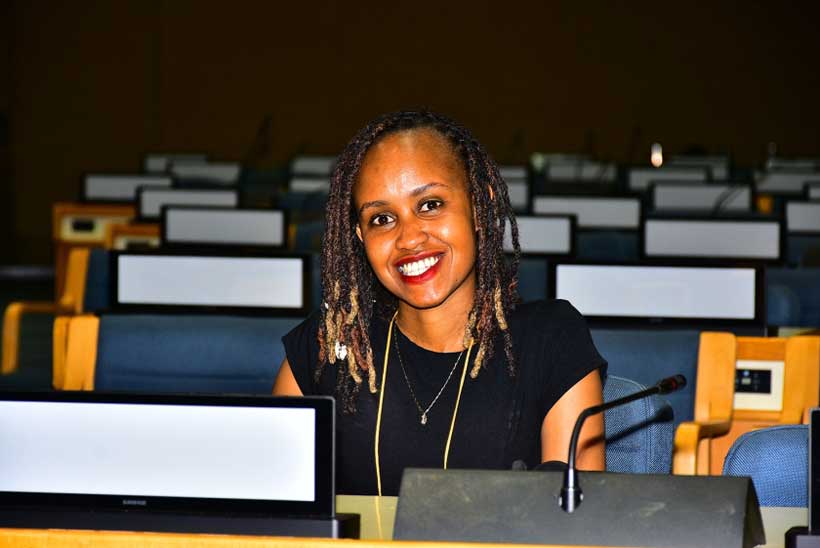 In our globalized world, environmental threats require effective responses that promote peace, justice, development and the fulfilment of environmental and human rights. This is the responsibility of everyone; and we all have the right to be involved. We are all the leadership that the planet needs.
That's what a group of Kenyan students were told in October 2019 when they participated in a lecture at the UN Environment Programme (UNEP) on international environmental law.
UNEP promotes a shared sense of environmental governance by building the capacity of those who affect the rules, policies and institutions that shape how humans interact with the environment.
UNEP experts spoke to students on basic governance and enforcement of international environmental law. International environmental law can involve many countries, as it does with the Paris Agreement, or a few countries, such as a regional environmental treaty. Sources of international environmental law can cover varied goals, such as the Convention on Biological Diversity, or be specific to a certain issue, such as the Agreement on the Conservation of Albatrosses and Petrels. We need international environmental law because many environmental problems are transboundary, regional or global in scope, and solutions require international cooperation and the adoption of common standards.
The students and UNEP experts deliberated over the weaknesses and strengths of international environmental laws and discussed how students could get more involved in tackling the issues. Students described the lecture as very useful and said that they were challenged to think of new and different aspects of environmental law.
Topics discussed included the divergent responsibilities of various groups regarding environmental governance and biotechnology, the principle of common but differentiated responsibility, and plastic pollution and lessons from the plastic ban in Kenya.
To ensure that this learning continues outside the lecture theatre, the UNEP team shared learning resources with the students.
James Nyaro, a lecturer at the Kenyatta University, said on behalf of the institution: "You let us ask you questions… and responded to them comprehensively… and we cannot thank you enough."
What should I know about international environmental law?
When states work together to create and implement international environmental law, great things can be achieved. The ozone layer is currently on track to heal completely in our lifetime and this will save two million people each year by 2030 from skin cancer. This success is due to international environmental law through the Montreal Protocol: an environmental treaty.
As everyone has the right to be involved in environmental management, we should all have a basic understanding of the laws that govern us. Countries are individually responsible for deciding and applying international environmental laws, yet the average citizen can be far removed from the processes involved in their development and implementation. As citizens, we should influence the progression and enforcement of international environmental law to ensure that it effectively tackles the issues we face. UNEP encourages everyone to learn what international environmental laws apply to their states through InforMEA. Knowledge is the first step towards creating environmental laws that work for us.
On 23 October 2019, postgraduate students from the School of Security, Diplomacy and Peace Studies at Kenyatta University were introduced to international environmental law by UNEP experts.
Climate change: Scientists warn over impact on food security and oceans
UN climate scientists presented MEPs with new evidence on how climate change is affecting food production and oceans.
The Intergovernmental Panel on Climate Change is the United Nations body for assessing the science related to climate change. In August, it presented a report on climate change and land and in September one on the oceans and cryosphere in a changing climate. The reports are the latest scientific input for the UN climate summit COP25 to be held in Madrid in December.
The scientists behind the reports presented their findings to Parliament's environment, development and fisheries committees on Wednesday 6 November.
Food production and climate change a two-way street
Professor Jim Skea told MEPs climate change was exacerbating land degradation, such as erosion and pollution, which in turn affects infrastructure and people's livelihoods. Better land management can help tackle climate change but it must be complemented by other action, he added.
Dr Jean-François Soussana noted that the food system accounts for between a fifth and a third of all greenhouse gas emissions caused by humans. At the same time, climate change affects food security through declining crops of wheat and maize. He warned that in future the stability of our food supply would decrease further as the magnitude and frequency of extreme weather events increases.
Melting ice, rising seas
According to scientists, the rise in sea level is accelerating, mainly due to the Greenland and Antarctic ice sheets melting faster.
Professor Hans-Otto Pörtner warned that in a business as usual scenario the sea level is estimated to rise about five metres by 2300. In addition, in warming oceans marine life has access to less oxygen and nutrients, putting food security at risk for communities dependent on seafood.
Pörtner added: "To minimise the severity of the impact of climate change, every bit of warming matters, each year matters, each choice matters, and most importantly, political and societal will matters."