Remembering JFK – The Short Lived President: His Life and Achievements
John Fitzgerald Kennedy (JFK) was the 35th President of the United States of America (USA) during the heightened time of the Cold War. "The youngest man ever elected to the presidency, succeeding the man who… was the oldest. He symbolized anew generation, a coming-of-age. The first president born in the 20th century, the first young veteran of World War II to reach the White House."
A number of events of international significance took place during his presidency, including the Cuban Missile crisis, Bay of Pigs invasion and the initiation of US involvement in Vietnam. He is remembered for carefully handling crisis over Cuba when 'the world was brinks away from nuclear war.' with Union of Soviet Socialist Republic (USSR) when the latter deployed missiles on the island. 'Containment' continued to be the official policy; however the Kennedy administration undertook a modest approach, moving from his predecessors 'Massive Retaliation' to a more 'Flexible Response.' Having served overseas as a navy man provided him the necessary exposure and knowledge, with which he was able to negotiate well with competitors and adversaries alike on a number of occasions. It was this background that allowed him to bring reforms at local domestic arena, particularly at the societal level and in the armed forces. A number of legislation pertaining to Civil Rights Movement were enacted during his tenure. He is credited with the creation of US Navy Seals and Special Services Group (SSG) which form the backbone of the country's military. It was his vision and plan that later allowed Neil Armstrong of the Apollo 11 to be the first man on moon. Kennedy served a period of three years in the White House, which were cut short by his assassination in 1963. Robert Dallek has titled his award winning biography 'An Unfinished Life' calling the president a great statesman who achieved so much in such a short span of time.
Early Life and Career
JFK was born to an influential Irish immigrant family who were big names in business and politics. His grandfathers were seasoned politician, one of whom, John F. Fitzgerald ascended as the Mayor of Boston. Joseph P. Kennedy, his father was the Ambassador to England. His upbringing greatly influenced him, according to his colleagues from an early age he was more interested in current affairs than his studies. His college professors greatly resented this as he seldom read the course assigned text books and was mostly seen with books on leadership and international affairs. He greatly admired Winston Churchill from a tender, whose book 'Marlborough: His Life and Times' remained his all-time favourite.
Kennedy was not always the charismatic and leading figure during his early career. According to biographer, Robert Dallek, he was a substantiated figure in the household being overshadowed by the personality of his elder brother, Joe Jr. He greatly resented that he always had to live up to mark set by him. This was shown by his anger and rebellious due to which he was chastened a number of time during his years at Choate College. It was only after tragic accident of Joe Jr. while serving overseas in the Second World War, did Jack Kennedy came into the spotlight. Dallek argues that it was in fact Joe Jr. whom their father wanted to be the President, only when he was no more did Kennedy being next in line, ascended to the office.
Kennedy leadership skills were recognized from his early youth days. He was nominated the business manager of his school yearbook. During a college voting, he was voted by his peers as "most likely to succeed" in whatever future career he undertook. His skills were further sharpened after his graduation from Harvard and Princeton.
"The reasons that I have for wishing to go to Harvard are several. I feel that Harvard can give me a better background and a better liberal education than any other university. I have always wanted to go there, as I have felt that it is not just another college, but is a university with something definite to offer….. I would like to go to the same college as my father. To be a 'Harvard man' is an enviable distinction, and one that I sincerely hope I shall attain."
Kennedy during his academic career was a popular figure. He was likewise good in sports, joining the college football, golf, and swimming, for which he won 1936 Nantucket Sound Star Championship Cup. However his family greatly hid all the health problems, Jack faced from his early to his times at the White House. He had to undergo emergency hospitalization a number of times. However to this day it remains a mystery as to which disease he actually had.
In the days preceding the Second World War, Kennedy toured Europe, Soviet Union, the Balkans, and the Middle East in preparation for his Harvard thesis. He returned to London from Czechoslovakia, on the very day when Germany invaded Poland which culminated World War II. His thesis, "Appeasement in Munich", became a bestseller under the title Why England Slept. Kennedy's far sightedness can be seen by his writing which proposed for an Anglo-American alliance believing only it could save the day.
Kennedy Doctrine
President J.F Kennedy is remembered for orchestrating a political ideology and belief that the pundits dubbed as the "Kennedy Doctrine". It is attributed to the year 1961, in a speech that summed up the administration beliefs and course of action during the heightened time of the Cold War.
"Let every nation know, whether it wishes us well or ill, that we shall pay any price, bear any burden, meet any hardship, support any friend, oppose any foe, in order to assure the survival and the success of liberty."
The Kennedy Doctrine was an expansion from the foreign policy initiatives of his predecessors. His predecessors "Eisenhower Doctrine" was focused more towards Middle East whereas the "Truman Doctrine" consisted of containing Soviet influence in Europe. JFK being the 'far-sighted' politician extended similar objectives to area of Latin America following the left-wing aspirations following Fidel Castro's revolution. He was involved and well committed when it came to foreign policy initiatives on a number of occasions, particularly after the failed Bay of Pigs invasion for which the President blasted the then Joint Chief of Staff for providing him with 'an unworkable plan.' W. Averell Harriman, served in various administrations was considered one of the foreign policy elders as 'Wise Men', called him:"The first President, that I know of who was really his own secretary of state. He dealt with every aspect of foreign policy, and he knew about everything that was going on."
Cuban Missile Crisis
The Cuban Missile Crisis reflected the pragmatic leadership style of President Kennedy. It was what experts termed as 'Flexible Response." One of the great qualities of JFK, who to this date remains the only President of UShaving a catholic faith, knew how to challenge the advice and assumption of the experts. This was exactly the case during the Cuban Missile crisis, where he diligently listened to all the three groups present at the high level meeting. There were the hawks being represented by the defence establishment, then there were the moderates consisting of Robert McNamara and Attorney General Robert Kennedy and finally there were the doves who believed that US should present a stance that is least hostile, consisting of direct cooperation with Soviets. Kennedy personally micromanaged the quarantine by personally selecting the US Navy warships for that very purpose. Peter G. Northhouse has called this an 'authoritarian style blended with charismatic leadership.' He attributes this characteristic to his training as a navy man and to his times during Harvard and Stanford. It is believed that it was Kennedy who got most out of the Cuban Missile crisis, his popularity rating increased from 66 percent to 77 percent, one of the highest ever by a President serving in the office. Whereas Soviet Premier Khrushchev was a bit unfortunate in this case, as it was instrumental in bringing a coup against him which led to his ouster.
Legacy
Kennedy was the first of the six presidents to have served in the U.S. Navy to this day. One of the enduring legacies remains the creation of Special Forces command, the Navy SEALs, which to this remains the highest and most prestigious in International Defence Forces. The Civil Rights Bill was his proposal, which unfortunately became only after his assassination, in the year 1964.
Some historians blame him for the continuing the policies of his predecessors, Truman and Eisenhower which eventually got the US into Vietnam, a long and unpopular war. Some conspiracy theorists argue that it was because he challenged the military industrial complex decision to end the War in Vietnam, did he got assassinated. They cite his 1963 speech at American University where he signaled that he was ready 'to bring back all the 1000 troops back home'President Kennedy to this day remains the most popular US President of all times, in the league reserved for big names like George Washington, Abraham Lincoln and Franklin Roosevelt.
"Visitors from all over the world have signed their names in the memory books, and many have written tributes: "Our greatest President." "Oh how we miss him!" "The greatest man since Jesus Christ."
U.S. And Its Allies Try to Split The World in Two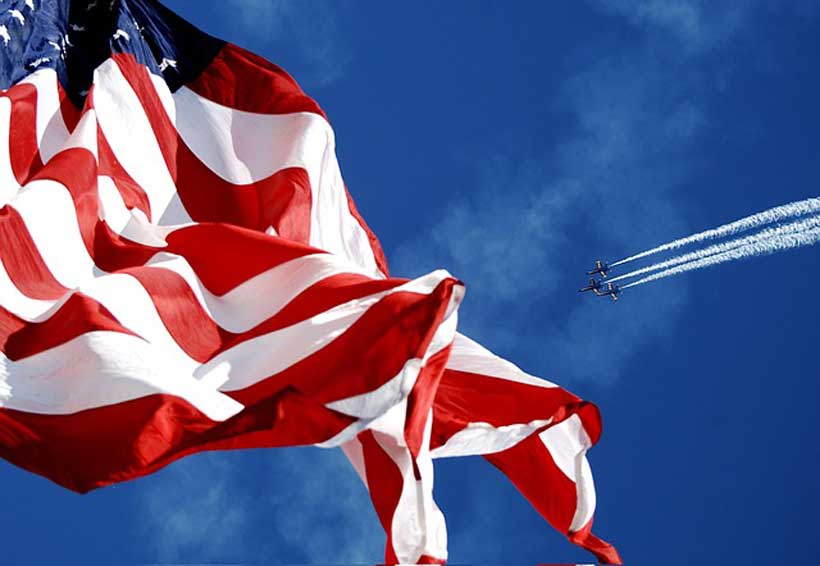 America's response to the increasing economic success of China and other nations that until recent decades were impoverished former colonies is to organize its own allies — especially the English-speaking countries — to become a totally separate global economic trading and military alliance standing against that "third world" — and thereby force all non-aligned nations to have to either choose to be allied with the United States or else become conquered by the U.S. and its allies. It's "Us," or "Them," all the way. The top "enemies" (the "Them") are the same countries that America and its allies were against during the anti-communist Cold War, Russia and China, even though Russia is no longer communist, and China has become a mixture between communism and capitalism.
America has on its side Saudi Arabia, Israel, Qatar, UAE, and all four of the fascist nations during World War II: Germany, Japan, Italy, and Spain — as well as many other nations.
Russia and China were both allies of the United States during the war against Hitler and his allies, but Franklin Delano Roosevelt had to fight against considerable American support for the fascist powers (overwhelmingly coming from Republicans) during the years before Japan's Pearl Harbor attack on 7 December 1941. (In fact, on 23 November 1937, Hitler's agents Kurt von Tippleskirch and Manfred von Killinger, two Barons, were secretly negotiating with top Republicans — including the racist Irénée du Pont — what would have been the Duponts' second coup-attempt against FDR, but neither attempt succeeded.) As soon as Harry S. Truman (whom the Democratic Party's billionaires chose to be FDR's VP in 1944) became President on FDR's death on 12 April 1945, the alliance with the Soviet Union ended, and the Cold War gelled in Truman's mind on 25 July 1945 because of advice from General Dwight Eisenhower, whom Truman practically worshipped. On 19 June 1945, Truman wrote to his wife, Bess, "He's done a whale of a job. They are running him for President, which is O.K. with me. I'd turn it over to him now if I could." And, on 25 July 1945, Ike told Truman that either the Soviet Union would conquer the world or else America would — and this apparently convinced Truman to go for global empire and to conquer the Soviet Union.
America's increasingly used method for conquest is the method that was first done against Iraq starting in 1991: international sanctions, followed by coup-attempts that, if unsuccessful, are then followed by an outright military invasion — with or without U.N. approval. More recently, this stepwise method (sanctions, failed coup, then invasion) is being used against Syria, but America no longer applies its own troops for its invasions, and instead uses hired proxy-forces (mercenaries), such as, in Syria, jihadists who are hired from around the world and paid for by the Sauds, and also uses separatist Kurds who are hired who have long wanted to break away from Iraq, Syria, and Turkey in order to establish their own Kurdistan nation, and who are controlled more directly from Washington (since the Sauds don't control Kurdish forces). America's troops in Syria train and arm (usually with money being supplied by the royal families of Saudi Arabia and Qatar) the jihadists (who are Al Qaeda-affiliated) and the Kurds.
Right now, America is using its post-WW-II position of being the world's hegemon or globally dominant nation, so as to, basically, compel every other nation either to join them (as a banana republic or vassal nation) or else to become their enemy by destroying them, as Washington and its allies have done to Syrians, Yemenis, Palestinians, Ukrainians, Venezuelans, Bolivians, Ecuadorans, and, before that, Hondurans, Guatemalans, El Salvadorans, Argentinians, Chileans, Iranians, and many others in what Washington calls "The Free World." Ideology is no longer the excuse. Now the excuses are "democracy," "human rights," "fighting against corruption," and, of course "national defense" (which likewise was Hitler's main excuse).
In other words: America is trying to do everything it can to avoid becoming downgraded to become the world's #2 nation, in terms of power. America's billionaires are behind this; America's Government is controlled by them.
The best single statement of America's position is the speech that Barack Obama gave to the graduating cadets at West Point Military Academy on 28 May 2014, saying:
The United States is and remains the one indispensable nation. That has been true for the century passed and it will be true for the century to come. … Russia's aggression toward former Soviet states unnerves capitals in Europe, while China's economic rise and military reach worries its neighbors. From Brazil to India, rising middle classes compete with us, and governments seek a greater say in global forums. … It will be your generation's task to respond to this new world.
America "responds" to the rising power of nations that formerly had been colonies, by means of offering them this choice: Join with us, or else be destroyed.
As the U.S. Establishment presents and promotes this, it is 'justified' because only America is "indispensable": all other nations are "dispensable." (Hitler, too, felt that way about all other nations — and most Germans endorsed that supremacism then, just like most Americans support it today.) FDR had planned a non-fascist future for the world, but then he died and (because of whom FDR's successor was) we got a fascist future, instead, and that's what we have. Mussolini called fascism "corporationism." And America is more and more corporationist every decade that passes.
Under the bigoted Hindu-nationalist Indian Prime Minister Narendra Modi, India is now clearly part of the U.S.-UK-led alliance. On 4 March 2021, Munira Lokhandwala headlined "Google Invests Billions in India as Modi and Allies Stage Corporate Takeover of Agriculture" and reported that
In particular, Google's multi-billion dollar investment in the telecommunications company owned by oil and gas billionaire Mukesh Ambani shows how US Big Tech will stop at nothing to make a bigger profit, even if this includes legitimizing a key supporter of the authoritarian-leaning government that is now a target of mass revolt. Ambani is India's richest man and a strong corporate ally to BJP leadership, perceived by many as a major beneficiary of the hated agricultural reforms.
In September 2020, the Indian Parliament approved the Indian Agriculture Acts of 2020, also known as the "Farm Bills." In response, Indian farmers who opposed these bills launched one of the largest protests and series of cross-sectoral strikes that the world has ever seen.
It's estimated that over 250 million people have participated in protests against the passage of these bills that Indian farmers see as another phase in the continued attack on their livelihoods and an attempt to deregulate the farming industry to allow for greater private-sector control of food distribution. These changes would favor large corporations like Ambani's Reliance Industries, who would thrive under the free market conditions that these Farm Bills would create.
India, in the Rhodesist plan, would be a major counter-weight to China.
Japan is another. On 23 April 2021, Craig Mark bannered "From Five Eyes To Six? Japan's Push To Join The West's Intelligence Alliance", and he reported that
As tensions with China continue to grow, Japan is making moves to join the "Five Eyes" intelligence-sharing alliance. This week, Japan's ambassador to Australia, Shingo Yamagami, told The Sydney Morning Herald he was "optimistic" about his country coming on board. "[I] would like to see this idea become reality in the near future."
This comes as New Zealand voices its concerns over using the Five Eyes process to pressure China.
What is this spy alliance? And what are the benefits and risks to bringing Japan on board?
What is the Five Eyes?
Beginning as an intelligence exchange agreement between the United States and United Kingdom in 1943, it formally became the UKUSA Agreement in 1946. The agreement then extended to Canada in 1948, and Australia and New Zealand in 1956.
UK has gotten Japan's Ambassador to Australia to assist Australia to pressure progressive New Zealand to remain in the Rhodesist alliance and thereby help to bring Japan into the Rhodesist core as being the first-ever non-English-speaking country to be admitted into the Rhodes-core (and thereby turn the "Five Eyes" into six). That would achieve what David Rockefeller and his sidekick Zbig Brzezinski (who was a member of Poland's nobility) had been attempting to do by means of their Trilateral Commission, which was intended to expand beyond the Bilderberg group of NATO countries so as to include also Japan.
On 30 April 2021, the geostrategic analyst Alexander Mercouris headlined a video "Blinken Goes To Ukraine With A Tough Message For Zelensky" and explained that because Putin recently established "red lines" that would provoke a direct military conflict between Russia and the United States if violated by the U.S., Biden has refocused America's top target to be conquered as being no longer Russia but instead now China. Mercouris says that Ukraine's U.S.-stooge President Volodmyr Zelensky will probably now be forced to stop threatening to invade the breakaway formerly Ukrainian Donbas region.
However, whereas the U.S. aristocracy's main medium-term objective is to retain control over Ukraine so as to become enabled to blitz-launch missiles from there to eliminate Moscow's ability to retaliate against America's first-strike hit (the U.S. alliance's updated version of the Nazis' Operation Barbarossa), the UK's main medium-term objective is for the U.S.-UK-Saud-Qatar alliance to arm and train jihadists and separatist Kurds to conquer Syria so that the Sauds will control that country. The long-term objective, both of America's and UK's aristocrats, is their shared dictatorship over all nations.
On 30 April 2021, the international investigative journalist Finian Cunningham interviewed at Strategic Culture the former UK Ambassador to Syria, the astoundingly courageous Peter Ford, and headlined "Syria Regime Change Still on Western Agenda – Ex-Ambassador Peter Ford". This whistleblowing former UK Ambassador opened his comments by saying:
The Western powers are like dogs with an old bone on the subject of alleged use of chemical weapons in Syria. There is no meat on it but they continue to gnaw away. Why? Because the trope that "Assad gasses his own people" has become a cornerstone of the whole Western propaganda narrative on Syria. Without it, justifying the cruel economic war on Syria, largely through sanctions, would be harder to justify. And with military efforts at regime change having failed, economic warfare is now the last hope for the Western powers of destabilizing Syria enough to topple the government. For this strategy to work the Western powers are more than ready to undermine the credibility of the OPCW by abusing their ability to manipulate it in the Syrian context.
The interview closed with:
Question: Finally, Syria is holding presidential elections on May 26 in which incumbent Bashar al-Assad is running for re-election. The Western powers disparage Syria as an "undemocratic regime". How do you view Syria's polity? Is Assad likely to win re-election?
Peter Ford: Of course Assad will win and of course the Western powers will try to disparage his victory. But I can state with certainty that if you could offer the Conservative party in Britain a guarantee of achieving in the next general election anything anywhere near Assad's genuine level of support, albeit some of it reluctant from a war-weary people, the Tories would bite your hand off for such an electoral gain. Much of the current Western propaganda effort against Syria is geared at trying to spoil Assad's victory and deny it legitimacy. But inside Syria itself, the people will see the election as setting the seal on 10 years of struggle, and Assad will emerge strengthened as he faces the next phase in the Western war on Syria.
Furthermore, just the same as the U.S. and their allies were funding, training, and arming jihadists (technically called "Salafist Muslims") in order to bring about regime-change in Syria, they're doing the very same thing in order to bring about regime-change in China — in that instance by propagandizing 'human rights' for Uyghur Chinese who have been indoctrinated with the Sauds' extremist-Sunni variant of the Islamic faith (Salafism). (Many of those Salafists, because of their Turkic culture, have recently become more favorable to Turkey than to Saudi Arabia, and therefore on 18 July 2019, Reuters headlined "Saudi Arabia defends letter backing China's Xinjiang policy", and reported that the Sauds "defended signing a letter along with 36 other countries in support of China's policies in its western region of Xinjiang, where the United Nations says at least 1 million ethnic Uighurs and other Muslims have been detained." The U.S. and UK were now backing pro-Turkish jihadists, instead of pro-Saudi ones. Turkey is a NATO nation; and, so, the Rhodesists don't care which brand of jihad they are backing in order to break up, or bring regime-change to, China.)
So, even if the U.S. regime might be placing Ukraine onto the back burner, the UK regime, apparently, is unwilling to place the conquest of Syria onto its back burner. And, for both American billionaires and UK billionaires, China is unrelentingly in the gunsights of both aristocracies, to conquer. In fact, on 10 April 2021, Strategic Culture issued an editorial, "Ukraine, Taiwan… Two-Prong U.S. Aggression Toward Russia, China", which noted:
Biden is advancing the same policy under the previous Trump and Obama administrations of military buildup near China's territory. This week saw the fourth U.S. guided-missile destroyer passing through the Taiwan Strait since Biden took office. That narrow sea separates the breakaway island from China's mainland. Beijing has sovereign territorial claim to Taiwan which is recognized by the vast majority of nations, including up until recently the United States under its so-called "One China" policy. Biden, like his predecessor Donald Trump, is deliberately eroding the One China policy by sending delegates to the island on official visits, increasing weapons sales and most provocatively making public declarations that the U.S. will "defend" Taiwan in the event of "an invasion" by Chinese forces.
Similar to the Ukraine, the Biden administration's rhetoric and conduct is serving to fuel an ever-more provocative stance by the Taiwanese leaders. This week, a senior official warned that the island's forces would shoot down Chinese aircraft that approach the territory. This is nothing but a flagrant challenge to China's territorial integrity and sovereignty. As in the case of the Ukraine and Russia, it is Washington's words and actions that are inflaming the tensions between Taiwan and China. Yet the Americans accuse others of "aggression" and claim to be providing "defense".
The only entity that could possibly stop all this would be the U.S.-created European Union. Either they will turn against their creator, and join with Russia and China against U.S. and UK (which would put an end to the Rhodesist team's insanity), or there will be World War III (though probably not in the near-term future), in which the U.S. regime will blitz-nuclear attack Russia, though that would destroy the planet.
If the EU does break away from the U.S., then it will also be able to relocate the U.N. out of NYC to Europe and reform the U.N. in what had been its inventor's, FDR's, intention, that the U.N. become the democratic global federation of nations controlling all nuclear and other geostrategic weapons and forces, and that serves as the sole and authoritative executive, legislative, and judicial, authority for all international-relations issues throughout the world, the democratic federal world government. That's what Truman and Churchill prevented, and what would produce a world that will have no future world wars, no future wars between empires, because there would no longer be any empires, nor any imperialism.
Either there will be FDR's intention, or there will be nuclear annihilation. The EU will decide. For the EU to impose FDR's intention would be for the EU to turn against its creator, which was Truman and all subsequent U.S. Presidents (and their Congresses, which likewise have been controlled by America's billionaires). However, a likelier alternative would be for some nations to do as UK did and break away from the EU, but for them to do it as UK did not, to realign themselves with Russia, China, and Iran, and away from the U.S. That, too, might prevent WW III and enable the U.N. to be reformed as FDR had been intending it to be: as the global democratic federal republic and sole source and judge and enforcer of international laws — the post-imperialist world, which FDR had planned for. If FDR's plan doesn't happen, then WW III will happen, and this was the reason why he had been planning the U.N. as he did. But as soon as he died, on 12 April 1945, the billionaires' agents worked on Truman, who finally, on 25 July 1945 (based on General Eisenhower's advice), decided to go for America's global conquest; and, so, the ceaseless string of subversions, coups, and invasions, by the U.S. (the permanent-warfare state), started. The first coup was 1948 in Thailand, in order to install rulers who would let the OSS-CIA skim from the international narcotics traffic so as to supply the needed off-the-books funding for the CIA's Special Operations
Author's note: first posted at Strategic Culture
Weakness or calculation? How the pandemic undermined the US world leadership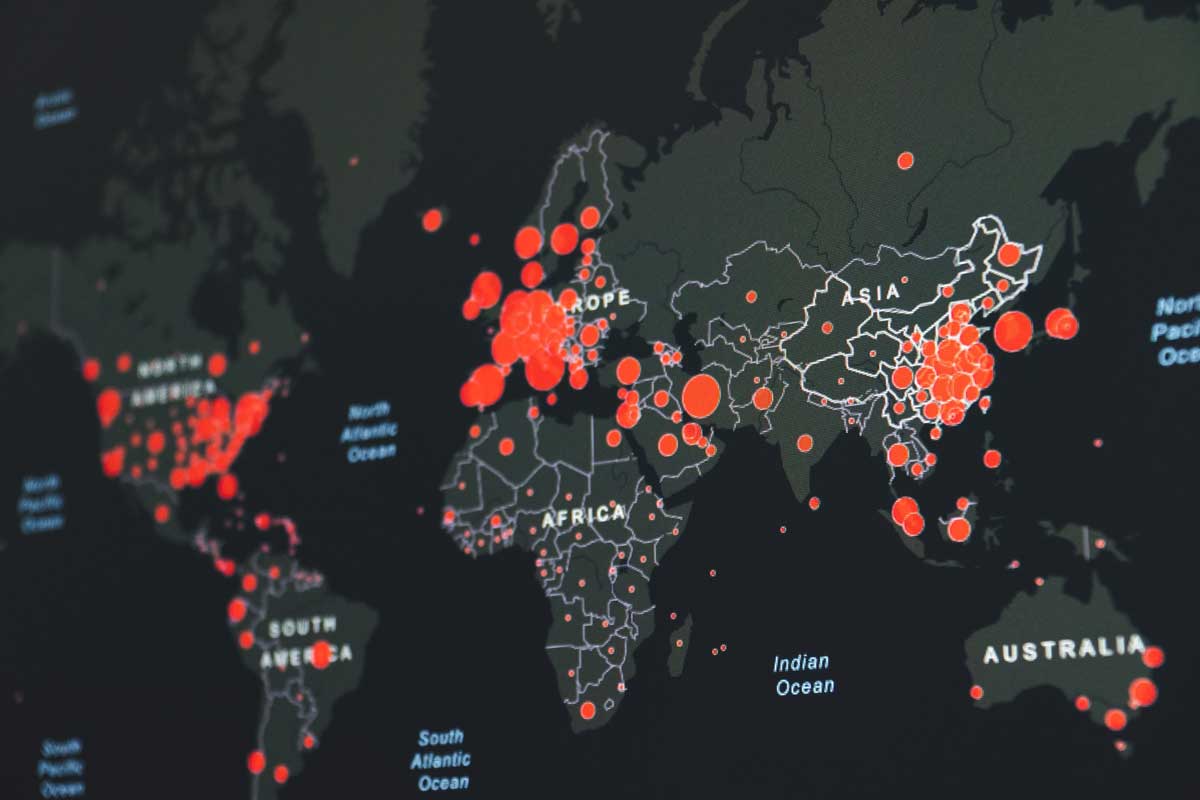 Anyone watching the numerous doomsday movies, happily churned out by Hollywood, will see American doctors saving the planet from space-borne viruses and the plague epidemic that turn people into zombies. However, the very first serious test in a decade has shown that the US healthcare system is actually inferior even to the Russian one, created during the Cold War years. And this despite the fact, that for the past 30 years, the Russian medical system has been suffering from "optimizations," cuts and underfunding. Moreover, while the Kremlin, even for propaganda reasons, has managed to provide real assistance to a number of European countries, and has been the first to launch a vaccine on the market, Washington's actions can be regarded as a sign of weakness, and a very dangerous one to its allies at that.
More than a year after the start of the global lockdown, we can already sum up the initial results, which look disappointing to Washington. The US healthcare system has collapsed under the pressure, thus laying bare the country's inability to bring the outbreak of a less-than-deadly disease under control. As for Russia, despite its lack of America's vast resources, it still managed to win the vaccine race and become the first to come up with a viable antidote.
More importantly, Moscow has also come out on top in the information "war" with the West, with its Sputnik V vaccine proving to have far fewer side effects than its Pfizer and Moderna counterparts. Therefore, the US and British lobbying of their own vaccines, and their attempts to close the European market for the Russian vaccine look unethical, to say the least, all the more so amid numerous European media reports about people having died from side effects after being inoculated with Western vaccines. At the same time, there are simply no reports about similar complications caused by the Russian vaccine, even though the European Commission and Brussels have been keeping a close eye on the effects of its use in European countries, including Serbia and Hungary, which have already taken the first deliveries of the Sputnik V vaccine.
What is the reason for the US demonstrating its weakness? How come that in the midst of the epidemic Washington was unable to find the resources to demonstrate its readiness to lend a helping hand to its European allies? Unfortunately, one of the reasons was that the Americans simply freaked out. The truth is, the US healthcare system is rather decentralized and unorganized. People with good health insurance have little to worry about. However, in a situation of a pandemic, the US medical facilities are pretty hard to manage, so one has to do it manually. Compounded by the general atmosphere of panic and the fact that the poorest strata of society, who have no health insurance and constitute the main risk zone (obesity due to malnutrition, advanced chronic diseases and other COVID-inducing conditions), the system simply collapsed. Therefore, it is not surprising that the Trump administration tried to keep maximum resources at home. Moreover, the businessman-turned-president, who had openly spoken about "exporting security," never missed a chance to make it clear to his allies that US assistance is never free. As a result, he was replaced by Biden, a Democrat who advocates maximum support for all democratic forces. However, Democrats usually provide moral or military support, but they have proved equally unprepared to line up any serious assistance to the countries hit the hardest by the pandemic.
Moreover, it was actually at the suggestion of the United States and the UK that the COVAX system, a global initiative aimed at providing equitable (but not free) access to COVID-19 vaccines for countries in need, stalled. It turned out (who might have guessed?) that both the US-developed Moderna and the British AstraZeneca vaccines are primarily needed by their own electorates, and only then by countries that need them, but are unable to produce their own vaccine. Meanwhile, India with a population of over 1 billion, managed to fulfill its obligations, and Russia is ready to launch the production of vaccines in Europe. However, bending under Washington's pressure, the European Union has banned the import of Russian, Indian and Chinese vaccines, without bothering to explain the reasons for this ban.
A country, claiming world domination cannot lead in everything, of course. Therefore, it is not surprising that the healthcare systems of many European countries, like Sweden and Switzerland, are way better that what they now have in the United States. That being said, the world leader still bears full responsibility for its allies and cannot leave them to their own devices, not only in the event of a military conflict, but also in the midst of a pandemic. However, this is exactly what it did…
From our partner International Affairs
The legacy of 2020, and 2021 in the prospects of the United States and China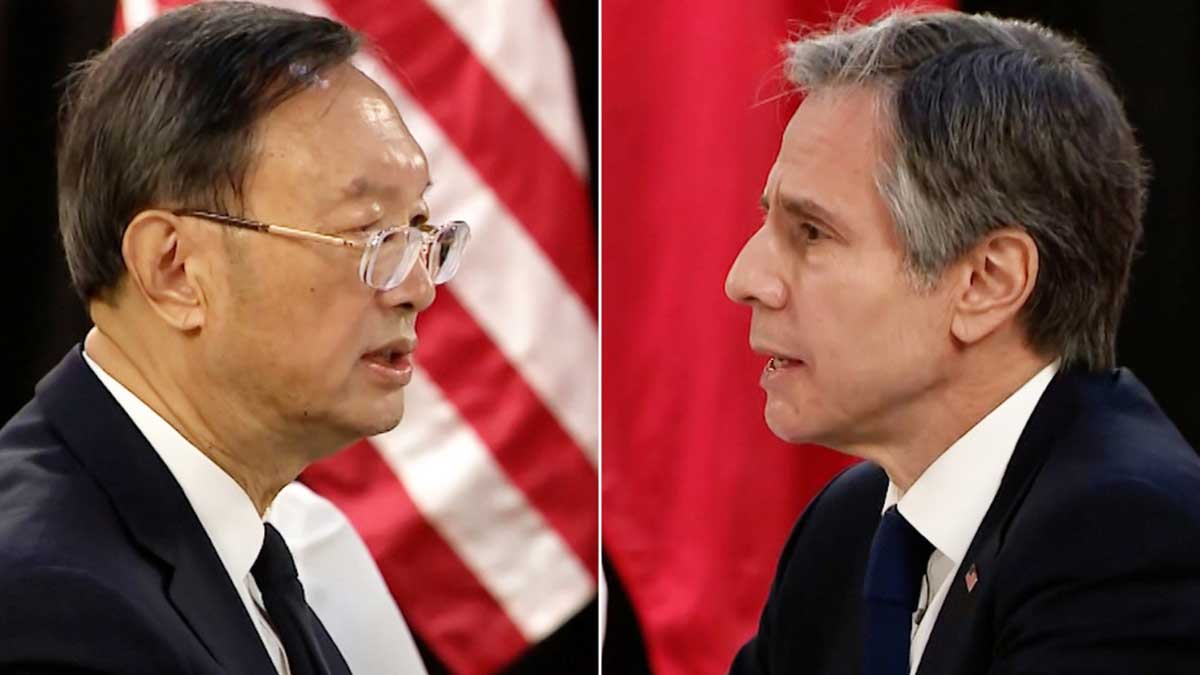 2020 was a crucial year because of Covid-19, which disrupted the evolution of the world order in the direction of differentiation and transformation. This is the most severe crisis the human world has faced since the Second World War.
As of 10 May 2021, According to the Hopkins University Global New Crown Epidemic Statistics Report, as of May 10, 2021 there have been 158,993,826 confirmed cases worldwide and 3,305,018 deaths.
The pandemic is like a fatal global social test. On the basis of a world order that has already undergoing a crisis, it has not only caused a pause and thus a deceleration of economic development, but it has also stepped up social division and the transfer of power from the political to the technical sphere.
Although the most experienced analysts and leading research institutions have published various reports, currently none of them can accurately predict in detail the huge impact of the pandemic on the history of the 21st century.
The pandemic, however, will bring about major changes in four areas.
Firstly, it will accelerate the general trend of global economic recession and differentiation. This is due to the currency over-issue policies adopted by several countries and to intensified domestic social polarisation. Since 2018 the global economic and financial crisis has not yet been solved. On the contrary, the crisis has only been concealed by the short-term response of monetary policy.
Secondly, the pandemic will speed up internal changes and the reorganisation of the international political and economic order precisely due to internal social differentiation. Owing to the turbulent influence of domestic and international policies, economic and political risks in fragile regions of the world will intensify or have knock-on effects.
Thirdly, the pandemic will strengthen the digital society and competition between countries in building new technologies will become more intense. The most significant impact of digital society is the silent arrival of a transparent society that exists but has no human contacts.
Fourthly, the pandemic promotes the rise of vaccine nationalism and accelerates the revival of the community value of East Asian countries, which has epochal significance from the perspective of the history of world civilisation.
The most influential political and economic event in 2020 was the US elections and the related change of Administration. The US elections represented the sharpest but also the most frustrating change in US history. Although Donald Trump lost the election, 74,216,154 citizens voted for the outgoing President.
For the United States, the change in direction cannot be seen as the advent of a resolute and determined policy along one single line, as the basic reality of the highly divided American society was not changed, but indeed strengthened due to the general election. The huge impact promoted the spread of political violence and protests in the United States.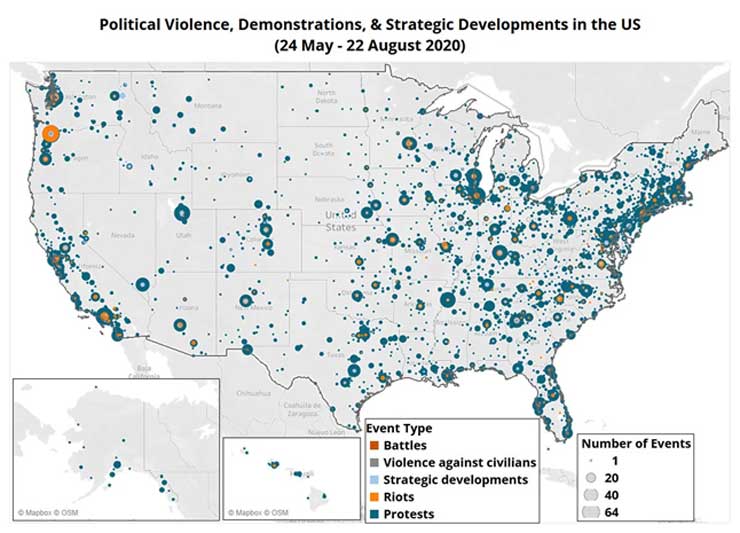 First of all, Donald Trump lost the election, but the spectre of Trumpism has remained in the United States and even in Europe, which is generally not conducive to advancing the strategy of developing relations with China.
Secondly, the "antagonism" of the US strategy towards China has not changed radically. Trump hadopened a political-economic dispute with China. Itisparticularlynoteworthythat the younger generation of the Republican leadership isgraduallybecominghostile and negative towards China, and exertsgreatinfluence in Congress.Thisdoesnotfavours world peace.
Thirdly, if this attitude is not contained, it will lead to negative long-term impacts between high-tech decoupling and ideological competition. Finally, China's policy towards the United States has been perfected and refined: although the government is still adopting a wait-and-see attitude, the voice of seeking cooperation and being rational and pragmatic is still the mainstream in China.
Besides the issue that China will reduce its dependence on the world and increase world's dependence on China itself, China will reduce its dependence on traditional growth models and increase its care for social, green and environmental sustainability.
The year 2021 is proving that the focus of the analysis of global political and economic trends will still be competition between China and the United States. President Biden's Administration still regards China as its main strategic competitor, but the methods of addressing the issue are quite different from those of Trump's Administration. The main difference lies in the fact that President Biden focuses on solving domestic problems and does not exclude the most important issues with China.
President Biden's Administration has adapted its strategy for China as the influence of major lobbies and interest groups – such as the US finance and military industry – on policy is constant compared to the previous Administration. Nevertheless, the Chinese factor in the chain of global interests keeps higher levels.
Indeed, voices from both parties in the US Congress calling for curbing China's rise are also increasing.
In short, in terms of China's policy direction, President Biden's Administration is expected to oppose a trade war because it harms the core interests of the US business community. However, there are likely to be problems for Taiwan, Xianggang (Hong Kong), Xinjiang Weiwu'er (Uyghur), South China Sea, Xizang (Tibet), as well as other issues.
The possibility of renewed trade negotiations between China and the United States is expected to increase significantly in the future and the US strategy of constructive competition will be reformed.
Regardless of changes in Sino-US relations, China will certainly promote greater bilateral and multilateral investment cooperation, while seeking new development and shaping new models of cooperation.
The key areas which are currently the most important and noteworthy are, firstly, China's joining the Regional Comprehensive Economic Partnership (RCEP) and seeking to adhere to the Comprehensive and Progressive Agreement for Trans-Pacific Partnership (CPTPP), which shows that China's top leadership has decided to continue the reform strategy of internal and external promotion.
The RCEP is a free trade agreement in the Asia-Pacific region between the ten States of the Association of South-East Asian Nations (Brunei, Cambodia, Philippines, Indonesia, Laos, Malaysia, Myanmar, Singapore, Thailand and Vietnam) and five of their free trade partners: Australia, China, the Republic of Korea (South Korea), Japan and New Zealand. These Member States account for approximately 30% of world's population and GDP, thus making it the largest trading bloc.
The CPTPP, instead, is a draft regional investment and regulatory treaty in which negotiations, until 2014, twelve Pacific and Asian countries participated: Australia, Brunei, Canada, Chile, Japan, Malaysia, Mexico, New Zealand, Peru, Singapore, the USA and Vietnam.
Indeed, between the RCEP and the CPTPP, there is not only the interconnection of the industrial chain and commonality -and more reasons for unity than differences – but also the influence of great powers' strategic factors.
The main difference between the two is that the CPTPP has higher economic quality requirements, while the RECP is more inclusive. Secondly, the China-EU trade and investment agreement is likely to be signed, which has clear short-term interests for Europe and long-term strategic interests for China. China, however, still needs to take a cautious attitude towards European policy and its legal systems based on double standards. Thirdly, China and Russia are strengthening comprehensive strategic cooperation and there will be new opportunities for their cooperation in the energy and military sectors.