Akin to the last Big Collapse, currently, the gatekeepers of the world economy are in deep silence as the new date of the next global financial collapse is being figured out. The Brexit, the EU, any new pending war, the US Elections or some new unknown issues are all single push buttons for a global crisis. However, some smart nations are awakening; the silent majority is slowly talking, and here assisting them expediently are the attempts on the global-age skills and lifelong learning to enable them to build their own respectable future. The other options for the world are to simply wait for an unfathomable chaos while listening to the restless citizenry. It's time to vote, it's time for asking the difficult questions.
Why Stop Trade-Wars Start Skills Wars?
Trade-wars are proof of poor quality exportability, poor skills and poor policies, but skills-wars are about creating highly skilled citizenry creating superior edge of exportability and blossoming local grassroots prosperity. Nations should avoid blaming, screaming and declaring trade-wars on other countries and rather first look inside and declare internal skills-wars on their own working-citizenry to improve their performance and capability to stand up to global age trading challenges. In the race of exportability performance, no nation can escape internal skills-wars, to face the challenges of creating local grassroots prosperity no national leadership can escape the ballot boxes, its simple win with skilled citizens and change the tune to build own nation. So, what are the new challenges and what's holding back?
Why Discover The Art of Incompetency?
In a hyper-accelerated supercharged world, understanding and measuring incompetency of working masses is a brand new art; identification of this critical void with right contents to fix the crisis of exportability is a new science, the mobilization of working-citizenry to regain new skills is courageous deployment and bold national debates to openly face these challenges is global-age example of successful political leadership. This reality is also about those hidden but well-trodden crossroads; where universities of the world failed the students, ask millions of indebted MBAs, this is where government bureaucracies failed the citizenry, ask billions of SME taxpayers, and this is where conflict-centric agenda stripped naked the global populace of any intelligent dialogue and this is also where divisive politics and populist thinking are finding fertile grounds. Every minute of the day, around the clock, on the main-streets of the world streaming live to billions such failed procedures and outdated incompetency laced business processes or political rhetoric are now openly visible, what the working citizenry needs are revival of new global-age skills before turning them into restless mobs.
During ' The Print-Society' of early last century, when printed word was power and when only the literate had access to knowledge while any meaningful transformation took decades, today the literate and illiterate of the world combined in billions, with earth shattering communication devices in their hands are advancing and asking questions. The global mindshare is now the world's most powerful battlefield. Therefore, today, the internal wars to tackle incompetency of citizenry are far more important issues than any other types of outside wars. Such declarations of internal wars are positive starts backed with world-class thought leadership, regimented and disciplined national agenda to transform citizenry with global-age-skills for the new world of global commerce.
Systematically abandoned, the small-midsize-enterprises of the world, the elimination of lifelong learning to keep pace with technology and future job-securities of the working masses of the world only resulted in insecurity, fear and lack of confidence and finally brought the rejection of globalization.
The global exportability performance is more about global-age-skilled-nations with distinct superiority of entrepreneurial performance over seek-and-destroy-soldiered-nations. Today, laborious and routine-works are being replaced by smart-work; smart-work is being replaced by smarter-machines. The Masters of Robots will be the smart unlearners, while the Slaves of Robots will be the deniers of change. In global search for collaborative synthesizim, Expothon Worldwide is seeking alliances to downstream high quality debates and discussion with top leadership within a nation and inviting experts in various business growth fields to join the platform already aligned with this global exportability driven metamorphosis. The recent move last month by Worldbank to adopt this very format with their launch of Econothon a global project is also a very good step forward. Expect some major and positive events in this arena to bring global thinking forward.
The world is undergoing mega changes.
Nations are already flooded with massive innovations but lack massive commercialization. They have an overabundance certifications and degrees but seriously lack entrepreneurial direction. Nations have empty incubators and exhausted accelerators looking for real estate tenants. Nations have economic development programs but often without reality punch. Nations have trade groups like Chambers and Trade associations bodies that are stuck in the last century's models and are collapsing in this new global age. Nations have unlimited resources and technologies but lack execution and understanding. It's all there, but trapped in old cycles and old methodologies.
Why Answering Global-Age Demands?
At the dawn of E-commerce; switching from industrialization to computerization were not new-funding dependent issues; it demanded clear understanding and memorization of what was once called 'hardware' and what was 'software' the rest was all about on job-learning to adopt and swim in deep new technologies…most were almost free. We are at the same junction today and in desperate need to mobilize hidden entrepreneurial talents of the citizenry and bring them closer to existing SME base.
Three steps to advance on grassroots prosperity
1-Identify 1000 to 10,000 or 1,000,000 small and midsize entrepreneurs within a nation, and create a national agenda to quadruple their performance on innovative excellence and exportability. Caution; this is not to be confused with old out-dated-dysfunctional-government-data rather assembly of ultra-modern-digital and current-profiles of midsize enterprises within a nation. These are advance level mobilization and deployments laced with Artificial Intelligence, Virtual Reality, Augmented Reality and Block Chain and freely available technologies to smart enterprises and agile nations of the world.

2-Deploy massive digitization of top national trade associations and chambers of commerce to upgrade to world-class digital platforms so that their entire membership can skate nationally and globally showcasing their goods and services. Caution; this is not to be confused with already broken and disconnected websites from last decade, this is more like LinkedIn format colorful and highly interactive platforms

3-Engage the national entrepreneurial talent, 1000-10,000- or 1,000,000 small and midsize businesses in ongoing discussions and high quality entrepreneurial debates and create global bounce. Caution; this is not to be confused with a single plastic award night, this is about the remaining 364 days of the year filled with active and daily engagements.
Why the critical lack of knowledge?

Fact: The world can easily absorb unlimited exportable ideas in unlimited vertical markets.
Fact: The well-designed innovative ideas are worthy of such quadrupled volumes.
Fact: The entrepreneurial and dormant talents of a nation are capable of such tasks.
Fact: The new global age skills, knowledge and execution are now the missing links

Some 10,000 Chambers of Commerce of the world are sorting out trade wars and trade disputes but not the new global age demands of global marketplace for their own memberships while some 100,000 National Trade Associations of the world are mostly stuck in last century when it comes to advanced level digital platforms and are afraid about their future roles and return on investment on membership fees. They all will shine under new flags of creating new global bounce and prosperity.
Public Sectors of the world are mostly grossly under-optimized on their own hidden talents, seriously afraid of entrepreneurialism and without global-age skills or innovative ideas how to tame an elephant. They will become confident, highly optimized and fearless, and will contribute freely to new ideas and prosper.
The small and mid-size enterprises all over the new and old world, though in critical need of global age expertise, are already in boiling pot and do not have the time, finances or the luxury to intellectualize such issues. They have already lost faith in their local support but will rejuvenate with joy and become the number one source of new job creation within a nation.
Blaming other countries, the political gatekeepers of the world are mostly busy showing off their latest Teleprompters so will they get public attention, votes and most needed respect or they need brand bold direction. The overflow of free technologies, progressive local, national and global solutions are grossly misunderstood and least optimized areas. This is an ocean in need swimmers and scuba-divers.
Why it's time to re-think?

Most nations already have extraordinary wealth in hidden assets;
Natural resources; mostly unearthed, and underutilized.
Human resources; untapped and abandoned,
Cultural and historic features; caught in divisive conflicts
National intelligencia and knowledge; developed over millennia now isolated or outcast
All these tossed around under the dead weight of populace politics and massive incompetence.
The lack of collaborative synthesizim is already destroying half of the world's talents.
It's all about global age skills of the citizenry and not the armies; as armies cannot feed the citizenry.
It's about special thinking to figure out how to uplift national skills under entrepreneurialism
Firstly, create an authoritative discussion on these topic, escalate it to top national leadership,
Secondly, create a forum focused on new blueprints and clearly put aside the funding issues,
Thirdly, concentrate on the sleepy and dormant talents and venues collecting dust within the nation.
Final results; national mobilization of entrepreneurialism under a formal agenda
What's your recommendation and how can you help your nation?
The CIIE: A gorgeous chorus of integrated world economy
The 2nd China International Import Expo (CIIE) will be held in Shanghai, China from November 5th to 10th. Iran will participate in Country Exhibition, Business Exhibition and Hongqiao International Economic Forum (HIEF). Here, I would like to introduce the CIIE to Iranian friends.
The 1st CIIE achieved great success. On November 5th to 10th, 2018, the first CIIE was successfully held in Shanghai, China, with a profound influence around the world. First, the scale of the exhibition was large. Covering a total area of 300,000 square meters, 172 countries and international organizations participated, and 3,617 overseas companies took part in the exhibition, fully reflecting the strong appeal of the Chinese market. Second, the level of the exhibition was high. More than 220 of the world's top 500 companies participated in the exhibition, and more than 300 new products and technologies were first released. Third, the result of the exhibition was rewarding. More than 800,000 exhibitors and purchasers attended the conference, concluding contracts over US$57.8 billion.
During the 1st HIEF, Chinese President Xi Jinping attended the opening ceremony and delivered a keynote speech. More than 30 foreign heads of states and international organizations delivered speeches and more than 4,500 delegates attended the forum. The Country Exhibition covered all five continents, including developed countries, developing countries and least developed countries. The Country Exhibition pavilions had different styles, highlighting their own characteristics, and making full use of high-tech means and diverse forms to display their unique regional culture and distinct advantageous industries, including goods trade, service trade, industrial development, investment, tourism and specialty.
The second CIIE is quite worth expecting. Namely, its scale will be even larger. The exhibition area has increased from 300,000 to 330,000 square meters. More than 170 countries, international organizations, over 3,000 exhibitors and 400,000 purchasers have signed up for the exhibition. There will be more than 200 supporting and facilitating activities, such as interpretation of economy policies, release of research reports, international cultural exchange, corporate promotion, as well as sellers and buyers' matching negotiations. Its quality will be further upgraded. The exhibitors are more diversified. The number of companies in the world's top 500 and leading industrial enterprises exceeds that of the first CIIE, and there will be even more visitors and international purchasers. Professional, high-quality, cutting-edge and featured exhibits will be more concentrated and the quality will be further improved. Its innovation will be much stronger. This year, for the first time, the CIIE news release platform will be set up. The Chinese ministries and local governments will jointly interpret important policies. International organizations and research institutions will release annual reports and industrial reports respectively. The CIIE will continue to be chosen as an ideal platform by participating companies to launch their products and technologies, the number of which is expected to overpass last year's. Innovative exhibition forms such as quality life, technology life, and artificial intelligence will give participants a first-class experience.
As a major feature and highlight of the CIIE this year, there will be more than 60 countries participating in the Country Exhibition, covering an area of about 30,000 square meters. The theme of HIEF this year is "Openness, Innovation, Cooperation, and Win-win". More than 50 important speakers from political, business and academic fields including WTO Director-general, UNCTAD Secretary-general, Nobel laureate in economics and leaders of global top 500 enterprises, will jointly explore the new trend of global economic development, share their views and insights on meeting new challenges, overcoming difficulties, and finding ways for further developing globe economy in the new era.
The open and cooperative CIIE will never end. The CIIE was first initiated, planned, deployed, and promoted by President Xi Jinping in person. As an event to be held on an annual basis, the CIIE will feature good performance, good results and continued success in the years to come. Adhering to the global governance concept of extensive consultation, joint contribution and shared benefits, the CIIE welcomes countries to share China's development dividends. It provides new opportunities for countries to expand exports to China, but also develop trade relations with third countries. It builds a new platform for countries to demonstrate national development achievements and to explore global economic and trade issues. It injects new impetus to global trade and world economic growth. Upholding the spirit of openness and cooperation, the CIIE is not a China's solo show, but rather a chorus of countries of all over the world. Working together with the international community, China is willing to develop the CIIE into an effective channel for the goods, technologies and services from the world to enter the Chinese market, an open and cooperative platform for countries around the world to strengthen cooperation and exchanges and conduct international trade, an international public product to promote economic globalization. China is willing to make joint efforts with the world to construct an open world economy, build a community with a shared future for mankind, and facilitate better development of global trade and world economy.
I believe that Iranian companies participating in this year's CIIE will be warmly welcomed with the world-famous Persian carpets, saffron, handicrafts and etc…The Iran Country Exhibition High-Tech Pavilion will open a new window for China and other countries as well to perceive and further understand Iran's technological strength and advanced products with its featured products in the fields of IT, energy, environment, nano, biology and health. As an important hub along the Silk Road , Iran's voice and view will be heard at HIEF and spread to the rest of the world.
Here, I wish CIIE a gorgeous chorus of the integrated world economy and having a long-lasting profound impact of the world.
From our partner Tehran Times
Modi's India a flawed partner for post-Brexit Britain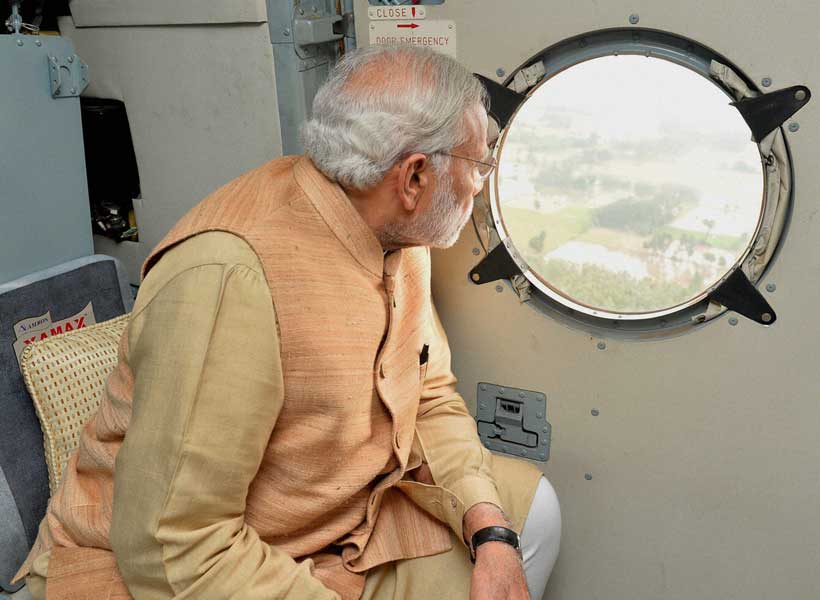 With just two weeks to go until Britain is scheduled to exit the European Union, Boris Johnson and his ministers are understandably focused on the last-minute dash to formulate a workable Brexit deal with the EU. Once this moment has passed, however, either Johnson or whoever replaces him as PM will come under intense pressure to deliver the trade deals Brexit side supporters have so talked up since 2016.
One such envisaged deal is with India. Seven decades after securing independence from Britain's colonial empire, New Delhi has the world's seventh-largest economy and one of its fastest growth rates. The prospect of deeper trade ties with Asia's third-largest economy has been a major feature of the pitch for a "Global Britain" that extends the UK's reach beyond the continent, and Johnson himself made a big thing of expanding economic ties with India while campaigning to become PM.
Unfortunately, any plans to kickstart trade agreements with India will run into problems, and not just over immigration and visa issues. India is on the verge of a serious economic downturn, hit by job losses and decreasing levels of foreign investment. With growth slowing down, Indian PM Narendra Modi has fallen back on his aggressive brand of Hindu nationalism to galvanise public support, a gambit that has most recently resulted in his government's controversial move to strip automony from Kashmir.
Bad time for a UK-India trade deal
Whereas only a few years ago India was held up as one of the world's fastest growing economies and an enticing prospect for global trade and investment, Moody's new projection of a 5.8% growth rate represents a danger to Narendra Modi's promise of a $5 trillion economy. Recently released figures show India's GDP growth falling for the fifth successive quarter, to a six-year low of 5.2%.
India's economic woes are reflected in patterns of foreign investment. Around $45 billion has been invested in India from abroad over the last 6 years. The downturn in the country's economic fortunes has seen a record $4.5 billion of shares sold by foreign investors since June this year. These economic problems are linked to Modi's failure to carry through on economic reforms promised when he came to power in 2014, when a number of structural problems were seen as inhibiting external trade relationships.
India currently has over 1,000 business regulations and more than 3,000 filing requirements, as well as differing standards for social, environmental and human rights. These have been sticking points in the moribund trade deal negotiations between India and the EU, and Brexit advocates have not explained how they plan to overcome these hurdles.
Hostility to foreign companies
Structural issues are only part of the problem. Another key concern is the Indian government's adversarial attitude towards foreign investors. Despite Modi's promises to make India an attractive place to do business, his government has continued protectionist policies that throttle the country's ability to attract outside capital.
One issue is retrospective taxation. Under Modi's predecessor, Manmohan Singh, several British and international firms were hit with sizeable, legally dubious tax bills by the Indian government. Modi came to power on a promise of ending retrospective tax bills being imposed on overseas companies, and yet British firms such as Vodafone and Cairn Energy still find themselves pursued through the courts for back-dated tax bills, despite the protections they should enjoy under the bilateral investment treaty between India and the UK.
Vodafone's case involved its 2007 acquisition of a stake in cellular carrier Hutchinson Essar. While the deal did not take place in India, New Delhi determined Vodafone still owed $5 billion in taxes on the overseas transaction. After the Indian Supreme Court dismissed the claim in 2012, India's previous government introduced a new law to tax transactions of this nature that retroactively applied to cases going back to 1962. Modi attacked this "tax terrorism" at the time, but his government has continued its dogged pursuit of Vodafone in the courts.
Cairn Energy has faced an equally arduous struggle with the Indian Ministry of Finance, which in 2014 blocked the British firm from selling its 10% stake in Cairn India and subsequently demanded $1.6 billion in taxes. Indian officials used the 2012 law to justify their actions, violating the bilateral investment treaty and breaking one of Modi's own campaign promises in the process.
Immigration laws a further sticking point
This recent history should already give British businesses pause, but the most obvious obstacle in any trade negotiations between UK and India will be the issue of immigration. The Centre For European Reform has argued post-Brexit trade will be closely linked to opening up UK borders to workers from partner countries, but a UK Commons Foreign Affairs Select Committee report in June highlighted how Britain's immigration restrictions on Indian workers, students and tourists has already impacted bilateral trade relations. The report noted how the UK has slipped from being India's 2nd largest trade partner in 1999 to 17th in 2019, adding that skilled workers, students and tourists are deterred from coming to the UK by the complicated, expensive and unwelcoming British migration system.
It is unlikely the Modi government will agree to any UK-India trade deal that doesn't guarantee a relaxing of immigration rules that will allow a free flow of people as well as goods and capital between the two countries. The question is whether the British government, which has veered ever more closely towards a Brexit-fuelled populism at odds with relaxed border controls, will be flexible enough to sign up to this.
Given these issues, are Britain's hopes for a post-Brexit dividend in Indian trade dead on arrival? Unless Modi's government starts living up to international standards and honouring his country's investment agreements with British companies, "Global Britain" may not get much further with India than it has with the US.
A more effective labour market approach to fighting poverty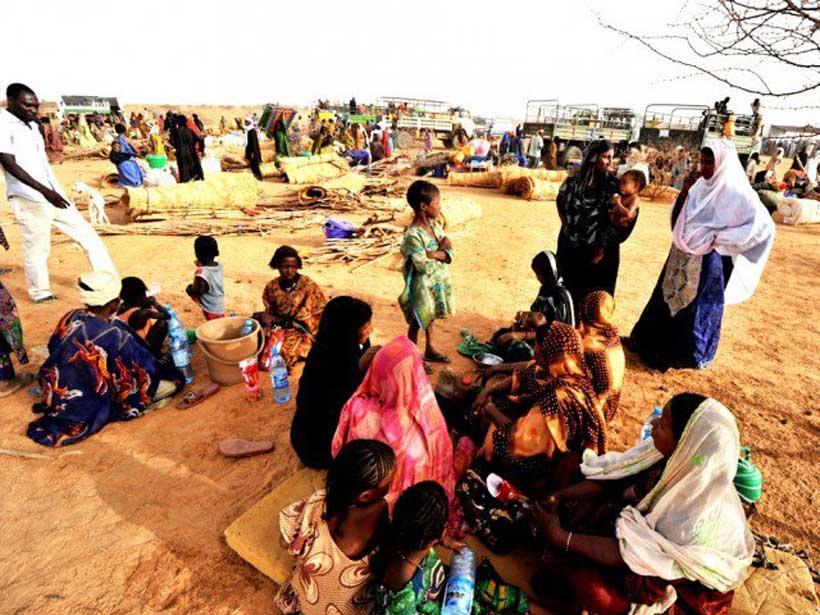 Gainful employment is still the most reliable way of escaping poverty. However, access to both jobs and decent working conditions remains a challenge. Sixty-six per cent of employed people in developing economies and 22 per cent in emerging economies are in either extreme or moderate working poverty, and the problem becomes even more striking when the dependents of these "working poor" are considered.

Thus, it is not just unemployment or inactivity that traps people in poverty, they are also held back by a lack of decent work opportunities, including underemployment or informal employment.

Appropriate labour market policies can play an important role in the fight to eradicate poverty, by increasing access to job opportunities and improving the quality of working conditions. In particular, labour market policies that combine income support for jobless people with active labour market policies (ALMPs).

The new ILO report What works: Promoting pathways to decent work shows that combining income support with active labour market support allows countries to tackle multiple barriers to decent work. These barriers can be structural, (e.g. lack of education and skills, presence of inequalities) or temporary (e.g. climate-related shocks, economic crises). This policy combination is particularly relevant today, at a time when the world of work is being reshaped by global forces such as international trade, technological progress, demographic shifts and environmental transformations.
Policies that combine income support with ALMPs can help people to adjust to the changes these forces create in the labour market. Income support ensures that people do not fall into poverty during joblessness and that they are not forced to accept any work, irrespective of its quality. At the same time, ALMPs endow people with the skills they need to find quality employment, improving their employability over the medium- to long-term.

New evidence gathered for this report shows that this combination of income support and active support is indeed effective in improving labour market conditions: impact evaluations of selected policies indicate how people who have benefited from this type of integrated approach have higher employment chances and better working conditions.

One example of how this combined approach can produce results is the innovative unemployment benefit scheme unrolled in Mauritius, the "Workfare Programme". This provides workers with access to income support and three different types of activation measures; training (discontinued in 2016), job placement and start-up support. The programme was also open to those unemployed people who were previously working in an informal job. By extending coverage to the most vulnerable workers, the scheme has helped reduce inequalities and unlock the informality trap.

Another success came through a public works scheme implemented in Uruguay as part of a larger conditional cash transfer programme, the National Social Emergency Plan (PANES). The programme was implemented during a deep economic recession and carefully targeted the poorest and most vulnerable.

Beneficiaries of PANES were given the opportunity to take part in public works. In exchange for full-time work for up to five months, they received a higher level of income support as well as additional job placement help. This approach reached a large share of the population at risk of extreme poverty and who lacked social protection. The report indicates that providing both measures together was critical to the project's success.

The effects of these policies on poverty eradication cannot be overestimated. By tackling unemployment, underemployment and informality, policies combining income support with ALMPs can directly affect some of the roots of poverty, while enhancing the working conditions and labour market opportunities for millions of women and men in emerging and developing countries.