Business and boxing: two sides of the same coin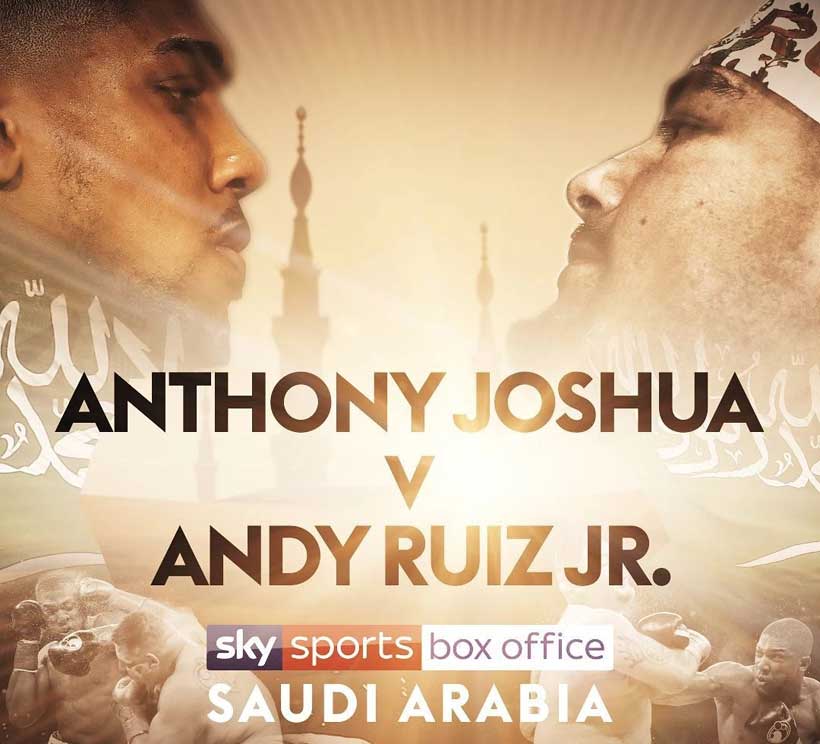 What do a planned US$15 billion Saudi investment in petroleum-related Indian businesses and a controversial boxing championship have in common?
Both reflect a world in which power and economics drive policy, politics and business at the expense of fundamental rights.
And both underscore an emerging new world order in which might is right, a jungle in which dissenters, minorities and all other others are increasingly cornered and repressed.
Rather than furthering stability by building inclusive, cohesive societies both support trends likely to produce an evermore unstable and insecure world marked by societal strife, mass migration, radicalization and violence.
A world in which business capitalizes on decisions by a critical mass of world leaders who share autocratic, authoritarian and illiberal principles of governance and often reward each other with lucrative business deals for policies that potentially aggravate rather than reduce conflict.
No doubt, the planned acquisition by Saudi Arabia's state-owned national oil company Aramco of 20 percent of the petroleum-related businesses of Reliance Industries, one of India's biggest companies, makes commercial and strategic economic and business sense.
Yet, there is equally little doubt that the announcement of the acquisition will be read by Indian prime minister Narendra Modi, days after he scrapped the autonomous status of the troubled, majority Muslim region of Kashmir, as a license to pursue his Hindu nationalist policies that discriminate against Muslims and other minorities and fuel tensions with Pakistan, the subcontinent's other nuclear power.
The ultimate cost of the fallout of policies and business deals that contribute or give license to exclusion rather than inclusion of all segments of a population and aggravate regional conflict could be far higher than the benefits accrued by the parties to a deal.
Underscoring the risk of exclusionary policies and unilateral moves, cross border skirmishes between Indian and Pakistani forces erupted this week along the Kashmiri frontier in which at least five people were killed.
The timing of the announcement of the Aramco Reliance deal in a global environment in which various forms of racism and prejudice, including Islamophobia, are on the rise, assures Indian political and business leaders that they are unlikely to pay an immediate price for policies that sow discord and risk loss of life.
Like in the case of Saudi and Muslim acquiescence in China's brutal clampdown on Turkic Muslims in the troubled, north-western Chinese province of Xinjiang, the most frontal assault on a faith in recent history, the announcement risks convincing embattled Muslim minorities like the Uighurs, the Kashmiris or Myanmar's Rohingya who are lingering in refugee camps in Bangladesh that they are being hung out to dry.
To be sure, Kashmiris can count on the support of Pakistan but that is likely to be little more than emotional, verbal and political.
Pakistan is unlikely to risk blacklisting by the Financial Action Task Force (FATF), an international anti-money laundering and terrorism finance watchdog, at its next scheduled meeting in October by unleashing its anti-Indian militants.
Anthony Joshua's controversial fight with Andy Ruiz scheduled for December in Saudi Arabia, the first boxing championship to be held in the Middle East, pales in terms of its geopolitical or societal impact compared to the Saudi Indian business deal.
Fact is that Saudi Arabia's hosting of the championship has provoked the ire of activists rather than significant population groups. The fight is furthermore likely to be seen as evidence and a strengthening of Crown Prince Mohammed bin Salman's selective efforts to socially liberalize the once austere kingdom.
Nonetheless, it also reinforces Prince Mohammed's justified perception that Saudi Arabia can get away with imprisoning activists who argued in favour of his reforms as well as the lack of transparency on judicial proceedings against the alleged perpetrators of the killing of journalist Jamal Khashoggi in the Saudi consulate in Istanbul. Saudi Arabia insists the killing was perpetrated by rogue operatives.
What Saudi investment in India and the scheduled boxing championship in the kingdom have in common is that both confirm the norms of a world in which 'humane authority,' a concept developed by prominent Chinese international relations scholar Yan Xuetong, is a rare quantity.
Mr. Yan employs the concept to argue without referring to President Xi Jinping, Xinjiang, China's aggressive approach towards the South China Sea or its policy towards Taiwan and Hong Kong that China lacks the humane authority to capitalize on US President Donald J. Trump's undermining of US leadership.
Mr. Yan defines a state that has humane authority as maintaining strategic credibility and defending the international order by becoming an example through adherence to international norms, rewarding states that live up to those norms and punishing states that violate them. Garnering humane authority enables a state to win allies and build a stable international order.
Mr. Yan's analysis is as applicable to India and Saudi Arabia as it is to China and others that tend towards civilizational policies like the United States, Russia, Hungary and Turkey.
It is equally true for men like Anthony Joshua promoter Eddie Hearn and business leaders in general.
To be sure, Aramco is state-owned and subject to government policy. Nonetheless, as it prepares for what is likely to be the world's largest initial public offering, even Aramco has to take factors beyond pure economic and financial criteria into account.
At the end of the day, the consequence of Mr. Yan's theory is that leadership, whether geopolitical, economic or business, is defined as much by power and opportunity as it is by degrees of morality and ethics.
Failure to embrace some notion of humane authority and reducing leadership and business decisions to exploiting opportunity with disregard for consequences or the environment in which they are taken is likely to ultimately haunt political and business leaders alike.
Said Mr. Yan: "Since the leadership of a humane authority is able to rectify those states that disturb the international order, the order based on its leadership can durably be maintained."
What is true for political leaders is also true for business leaders even if they refuse to acknowledge that their decisions have as much political as economic impact.
Middle Eastern protests: A tug of war over who has the longer breath
Mass anti-government protests in several Arab countries are turning into competitions to determine who has the longer breath, the protesters or the government.
In Algeria, Lebanon and Iraq, countries in which the leader was either forced to resign or has agreed to step down, authorities appear to be dragging their feet on handovers of power or agreed transitional power sharing arrangements in the hope that protesters, determined to hold on to their street power until a political transition process is firmly in place, either lose their momentum or are racked by internal differences.
So far, protesters are holding their ground, having learnt the lesson that their achievements are likely to be rolled back if they vacate the street before having cemented an agreement on the rules of the transitional game and process.
Algerians remain on the streets, seven months after President Abdelaziz Bouteflika was forced to step down, in demand of a complete change of the political system.
Scores of recent arrests on charges that include "harming national unity" and "undermining the morale of the army" have failed to deter Algerians who refuse to accept the military's proposed December 12 date for elections.
Lebanon enters its second months of protests with the government going through the motions but ultimately failing to respond to demands for a technocratic government, a new non-sectarian electoral law and early elections.
An effort to replace prime minister Saad Hariri with another member of the elite, Mohammad Safadi, a billionaire businessman and former finance minister, was rejected by the protesters.
"We are staying here. We don't know how long – maybe one or two months or one or two years. Maybe it will take 10 years to get the state we are dreaming of, but everything starts with a first step." said filmmaker Perla Joe Maalouli.
Weeks after agreeing to resign in response to popular pressure, Iraqi prime minister Adil Abdul Mehdi appears to be increasingly firm in his saddle.
Much like what prompted US President George H.W.. Bush to first call in 1991 for a popular revolt against Saddam Hussein and then give the Iraqi strongman the tools to crush the uprising, Mr. Mehdi is holding on to power in the absence of a credible candidate acceptable to the political elite to replace him.
Mr. Mehdi's position is strengthened by the fact that neither the United States nor Iran wants a power vacuum to emerge in Baghdad.
Backtracking on Mr. Mehdi's resignation and refraining from appointing a prime minister who credibly holds out the promise of real change is likely to harden the battle lines between the protesters and the government.
The tugs of war highlight the pitfalls protesters and governments need to manoeuvre in what amounts to a complex game with governments seeking to pacify demonstrators by seemingly entertaining their demands yet plotting to maintain fundamental political structures that anti-government activists want to uproot.
The risk of a tug of war is that protests turn violent as happened in Hong Kong or in Lebanon where cars of parliamentarians were attacked as they drove this week towards the assembly.
Meeting protesters' demands and aspirations that drive the demonstrations and figure across the Middle East and North Africa, irrespective of whether grievances have spilled into streets, is what makes economic and social reform tricky business for the region's autocrats.
Its where what is needed for sustainable reforms bounces up against ever more repressive security states intent on exercising increasingly tight control.
Sustainable reform requires capable and effective institutions rather than bloated, bureaucratic job banks and decentralisation with greater authorities granted to municipalities and regions.
Altering social contracts by introducing or increasing taxes, reducing subsidies for basic goods and narrowing opportunities for government employment will have to be buffered by greater transparency that provides the public insight into how the government ensures that it benefits from the still evolving new social contract.
To many protesters, Sudan has validated protesters' resolve to retain street power until transitional arrangements are put in place.
It took five months after the toppling of president Omar al-Bashir and a short-lived security force crackdown in which some 100 people were killed before the military, the protesters and political groups agreed and put in place a transitional power-sharing process.
The process involved the creation of a sovereign council made up of civilians and military officers that is governing the country and managing its democratic transition.
Even so, transitional experiences have yet to prove their mettle. Protesters may have learnt lessons from the 2011 popular Arab revolts that toppled the leaders of Tunisia, Egypt, Libya and Yemen.
Yet, this time round, protesters lack the broad-based international empathy that 2011 uprisings enjoyed and are up against more than domestic forces backed by conservative Gulf states.
Powers like Russia and China make no bones about their rejection of protest as an expression of popular political will.
So has Iran that has much at stake in Iraq and Lebanon, countries where anti-sectarian sentiment is strong among protesters, even if the Islamic republic was born in one of the 20th century's epic popular revolts and is confronting protests of its own against fuel price hikes.
Iran's next parliamentary election hinges on economic problems, US sanctions effective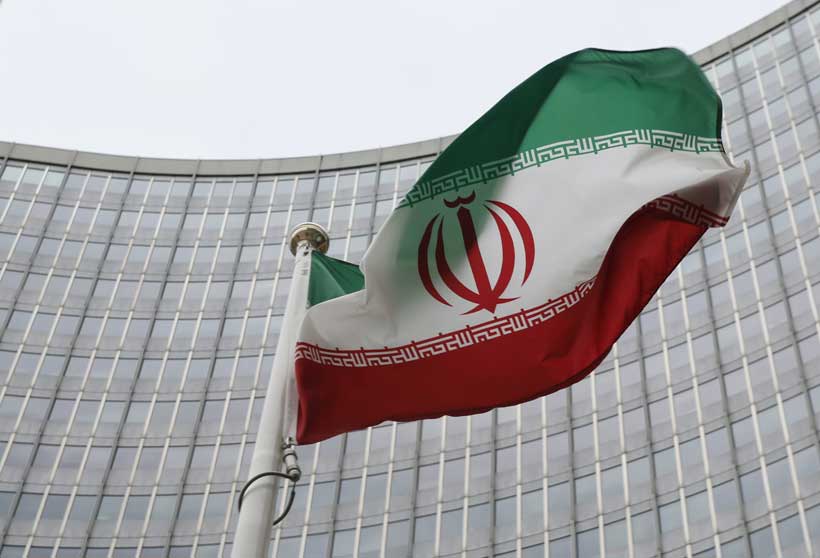 It seems any faction focuses on solving the economic problems, has more chance for victory in the parliamentary elections.
The eleventh elections of the Islamic Parliament in Iran will be on Feb 21, 2020 across the country. Seyed Salaman Samani spokesman of Interior Ministry said in an interview that has published on the official website of the ministry.
About 4 months have remained to the elections, but the politicians and parties have started to organize their campaigns and planning for victory.
The current parliament was formed from 41 percent Reformers and Moderates, 29 percent Principlists, 28 percent Independents and 2 percent Minorities, according to the ISNA News Agency.
In Tehran, capital of the country, all seats were gained by the Reformers, but some important cities such as Mashhad as the second city in the country, the Principlists were decisive winners.
But the majority of people and political activists are serious dissatisfactions concerning the function of the parliament, even some experts have emphasized on the famous slogan that says: "Reformer, Principlist, the story is over."
This situation has formed, while Iran`s Parliament has been under control between two parties in the past years. So, some experts seek up the third faction for improving the country's position, but so far the third faction has had not a leader and specific structure.
Due to the Reformers supporting of President Hassan Rouhani in the last presidential elections and lack of his rhetoric realization, the position of the Reformers has weakened increasingly. For example, Rouhani said during the contests of the presidential elections about 2 years ago in Iran television that If Iranians reelect me, all sanctions even non-nuclear sanctions will be lifted. But now, the sanctions against Iran have increased and the economic situation of the people has hurt extremely.
But recently, many celebrities of Iran have regretted concerning supporting Rouhani like Ali Karimi the former football player and Reza Sadeghi the famous singer, they demonstrated their regret on social media. So, some suggested that the victory of Principlists in the elections is certain.
"The Principlists need not do anything; they are comfortably the winner of the next parliamentary elections." Sadegh Zibakalam, an Iranian academic reformist said in an interview with Shargh Newspaper.
"We have no chance for parliamentary elections and next presidential elections unless a miracle happens," he added.
The Iranian Principlists are closer to Iran`s supreme leader and guard corps than the Reformers. A political face in the right-wing like, Mohammad Bagher Ghalibaf with the slogans "New Parliament " and "Neo-Principlism " has recalled young people to receive their ability to provide the elections list. Ghalibaf launched his third presidential campaign for the Iranian presidency on April 15, 2017, but on May 15, 2017, Ghalibaf withdrew, but he supported Ebrahim Raisi who is the current chief of Iran`s judiciary.
Another face is the former president Mahmoud Ahmadinezhad. Some experts say Ahmadinezhad has a great plan for the next elections but so far he has not spoken about it. Recently he criticized toughly from the government of Rouhani and Iran's Judiciary. Recently, some of his close activists arrested by Iran's Judiciary, and they are in Evin Prison now. Some analyzers say Ahmadinezhad has high popularity, just as the people have welcomed warmly lately on his travels across the country.
JAMNA or "Popular Front of Islamic Revolution Forces" is another chance for Principlists in the next elections. JAMNA founded in late 2016 by ten figures from different spectrum of conservative factions, in the end, the party elected Ebrahim Raisi as a candidate for the presidential election but Raeisi defeated.
But Reformers are not hopeless, Mohammad Khatami as the leader of the Reformers, who served as the fifth President of Iran from 1997 to 2005 has said statements recently. He has wanted from the government to qualify the Reformers candidates for participation in the political event.
One of the Reformer's big problems in the history of Iran `s elections has been the disqualification by the Guardian Council. According to Iran constitution, all candidates of parliamentary or presidential elections, as well as candidates for the Assembly of Experts, have to be qualified by the Guardian Council to run in the elections.
Some Reformers in reformist newspapers state that they will take part in the parliament elections on this condition the majority of Reformers' candidates will be qualified by the Guardian Council.
Some analysts said the Iran parliament has not enough power in order to improve the country's situation. Just as the parliament has approved the bill of "United Nations Convention against Transnational Organized Crime" by a 126 vote in last year, but the Guardian Council has disagreed with it and its fate shall determine by Expediency Discernment Council, while the government has frequently emphasized on the bill. The government believes the approving the bill will cause to reducing the bans about the economic transaction with the world.
Generally, Iran`s economic position is very critical currently, tough sanctions by Trump administration and the defeat of the nuclear deal (JCPOA) has caused that Iranians to be under serious problems. The stuff prices and inflation are at the highest level since Iran`s revolution in 1979. So, it seems any faction that focuses on solving the economic problems, has more chance for victory in the parliamentary elections. Also, the more important issue is the participation rate of people. If dissatisfactions about economic problems will be continued, hope and joy between people would reduce the rate of Participation in the next elections. Some experts say based on experiences in Iran, when the rate of participation in the elections is reduced, the Principlists has a more chance for the victory, because the gray spectrum that is not black or white, usually has a willing to the Reformers. the spectrum includes younger people even teenagers in the urban society.
Some political observers say the gray spectrum has not very willing to participate in the next elections. Some suggested that the future situation, especially in the economic field is very important to make the willingness about the gray spectrum to participate.
Analysts said the winner of the presidential elections 2 years later is the winner of the parliamentary elections on Feb 21, 2020. The majority of the next parliament will affect the political space across the country. This procedure in Iran has precedent. Like the victory of the Reformers in the last parliamentary elections that it caused the Rouhani victory about 2 years ago.
Iran's Dangerous Game in Iraq Could Lead to Deep Quagmire
Citizens of Baghdad continue to fight against the current regime after over a month of protests reached a fever pitch with over 300 dead and thousands wounded. The social unrest that has shaken Iraq—though not the first time since the US overthrew Saddam Hussein—remains a tense and fragile situation that could be a turning point for the country.
The protests, as they have in the past, started over claims of corruption, graft, and government inefficiency that have left a large number of Iraqis unemployed, the country's economy stagnant, and offer little hope of a better future. Entrenched political elites have also made it difficult to combat these problems at a root level, resisting any real anti-corruption efforts and even removing from power those that would pose a significant threat.
After days of rising unrest on the streets, the protests hit a bloody climax when militias deployed snipers to quell the demonstrations. All told, the anti-protest efforts resulted in hundreds of deaths and injuries, as well as serious questions being asked. After it was revealed the snipers were deployed by Iran-backed groups, concerns have once again come to light about Iran's dealings in Iraq, as well as what such meddling could mean in the long run.
Pouring Gasoline on the Fire
Violence at protests is nothing new in Iraq—violent protests in Basra in 2018 were dispersed when security forces opened fire on them—but this year's clashes have tipped the scales. The shooting was initiated by Iran-backed militias that were supporting Prime Minister Adel Abdel Mahdi's regime. The groups placed snipers across the city, and assaulted protesters with gunfire, grenades, and tear gas, resulting in a total of over 300 dead and many injured.
The protests—a response to growing inequality and a lack of hope for prospects—have been more persistent than in the past, and even government guarantees and assurance of plans to combat poverty have fallen on deaf ears. Iraqis have contended with an economy that has less than 50% labor force participation, and unemployment rates that have remained near 10% for years.
Even so, the introduction of Iran into the equation adds a complex layer that could severely worsen an existing powder keg situation. Iranian influence in the country is nothing new, as it remains Iraq's third-largest trade partner, and the political party Fata Alliance—known Iran loyalists—controls 48 seats in parliament. Moreover, Prime Minister Mahdi's regime is largely backed by powerful Iran-supported armed militias and political alliances.
The government has claimed that the groups acted without government approval, but the fact remains that Iran-backed gunmen violently quelled a protest that left over 100 Iraqis dead. That these groups retaliated so swiftly to keep their vested interest in power shows the depths of Iran's influence, but also the dangers inherent in the game Tehran seems to be playing. Iran has relished the power that comes from being Iraq's only real source of vital utilities including water, electricity, and energy. More broadly, Iraq is a crucial pivot point for both Iran and the US as the former attempts to bolster its reach in the region amid tensions with the White House.
Until recently, Iran has had little care for how it entrenches its roots in Iraq. Tehran has been open about deepening Iraq's reliance, and has not hesitated to flex its muscle to protect key allies in the fledgling democracy. Some of its tactics have even been emulated by the Iraqi government, which cut access to the internet at the height of the protests (a move that, ironically, worsened the very economic conditions being protested). However, this tightening grip has not been without repercussions in the public sphere. Iraqi citizens have long decried Tehran's influence in their country, which they blame for a large portion of their problems and governmental quagmire.
Indeed, protesters have a case to make that Iran's influence has led to stagnation. The current Tehran-backed administration has already shown a lack of action in its one year in power, failing to meet any campaign promises of combatting corruption. Additionally, many powerful Iraqi factions have spoken out against Iran's influence in the country. Ayatollah Ali al-Sistani, the country's highest religious authority, has spoken out against Tehran, as has Muqtada al-Sadr, an influential leader of the largest coalition in parliament.
No Good Outcomes
Perhaps most crucially, continued interference in the Iraqi political process by Iran threatens the country's already precarious stability. More than a decade after Saddam Hussein was ousted from power, Iraq's political and socio-economic situation has remained concerning at the best of times. The current wave of unrest and protests are a direct result of years of corruption and mismanagement and have more momentum behind them than any in recent memory.
Iran is now playing a dangerous game in attempting to maintain its power base in the country. As Iraqis take to the streets and protest both Iraq and its reliance on Iran, having the latter sponsor extra-governmental killings of hundreds of protestors as well as tighten its grip on the political process is a sure recipe for disaster. By continuing to harm the natural evolution of democracy, Iran threatens to keep Iraq stagnant, and make its own position more untenable.