South-East Asia youth survey: Skills prized over salary
Young people in South-East Asia face a relentless challenge to upgrade their skills as technology disrupts job markets, according to research released today by the World Economic Forum and Sea.
In a survey of 56,000 ASEAN citizens aged between 15 and 35, some 9% of respondents say their current skills are already outdated, while 52% believe they must "update their skills constantly." Only 18% believe their current skills will stay relevant for most of their lives.
These concerns about skills are reflected in attitudes to jobs. ASEAN youths say the number one reason they change jobs is to learn new skills – the desire to earn a higher income comes second. 5.7% report having lost a job either because their skills were no longer relevant, or because technology had displaced them. Other reasons include the desire to create a more positive social impact and to have a more innovative working environment.
The survey also shows 81% of ASEAN youths believe internships are either equally important or more important than school education. In addition, over half are keen to spend time working overseas in the next three years, probably to gain new skills, with a significant portion wanting to work in another ASEAN country.
"It is impossible to predict how technology will change the future of work." said Justin Wood, Head of Asia Pacific and Member of the Executive Committee at the World Economic Forum. "The only certainty is that job markets face accelerating disruption, where the lifespan of many skills is shortening. It is encouraging that ASEAN youths are aware of these challenges and show a deep commitment to lifelong, ongoing learning."
Soft versus STEM skills
Overall, ASEAN youth attach greater importance to soft skills, and less importance to STEM skills – science, technology, engineering and maths. They see "creativity and innovation" as the most important skill – in which they also rank themselves highly – followed by the ability to speak multiple languages. They are confident about their soft skills, such as emotional intelligence, and list the two least important skills as "maths and science" and "data analytics". They are particularly positive about their ability to use technology such as social media platforms, e-commerce sites, and e-payment systems.
Santitarn Sathirathai, Group Chief Economist of Sea, noted: "While it is essential that the region continues to invest in developing STEM skills among young people, we can also see that soft skills will have a vital role to play – even in the tech sector. In the world where knowledge becomes obsolete more quickly, soft skills such as adaptability, leadership and creativity will be crucial in ensuring young people have the resilience to constantly evolve their skill-sets in step with a changing market."
The importance of re-skilling
Responding to the need to train workers in the face of technological change, the ongoing ASEAN Digital Skills Vision 2020 programme, launched by the Forum in Bangkok in November 2018 is assembling a coalition of organizations to train 20 million workers at ASEAN SMEs by 2020, and to provide internship and scholarship opportunities.
"The World Economic Forum's ASEAN Digital Skills programme is delivering significant impact. In its first eight months, the initiative has already secured commitments to train over 8.9 million workers at SMEs, and to provide over 30,000 internships," said Mr Wood.
Some 16 organizations have so far joined the programme: BigPay; Certiport, a Pearson VUE Business; Cisco; FPT Corporation; General Assembly; Golden Gate Ventures; Google; Grab; Lazada; Microsoft; Netflix; Plan International; Sea; thyssenkrupp; Tokopedia; and VNG Corporation.
"Government policy and business practices need to catch up to what is happening on the ground. Advances in technology will continue to impact labour markets into the future, and this requires ongoing education and skills training," said Saadia Zahidi, Managing Director and Head of the Centre for the New Economy and Society at the Forum. "Anything less than a systematic shift in our approach to education and skills risks leaving people behind."
Future jobs
When asked what type of organization they work for today, and where they would like to work in the future, ASEAN youths show a strong preference for entrepreneurial settings. Today, 31% are either entrepreneurs or work for a start-up. In the future, 33% want to work in an entrepreneurial setting. 19% of young people also aspire to work for foreign multinationals in the future (the current figure is 9%).
Traditional SMEs (as opposed to start-ups) are seen less favourably. While SMEs form the backbone of ASEAN labour markets, the survey reveals that small companies face recruitment challenges. 18% of youths work for SMEs today, but only 8% want to work for an SME in the future. One reason for the low interest is because young people say they receive less training at small companies compared to larger ones.
When asked what industry sectors are most attractive, the results reveal a clear preference for the technology sector, with 7% working in the industry today and 16% aspiring to work there in the future. In comparison, more traditional parts of the economy may face recruitment challenges. For example, 15% of youths work in manufacturing today, but only 12% want to work there in the future. Likewise, 8% work as teachers, yet only 5% want to work in education in the future.
Indonesia, Papua New Guinea and Australia amid the rising tide of secessionism in the region
Secessionist tendencies in Indonesia's province of West Papua have recently been attracting a great deal of attention from experts and human rights activists.
The main reason for the international criticism of the Indonesian authorities is human rights violations and the suppression of the fundamental freedoms of the indigenous people of West Papua. In 2018, the United Nations even sent to Jakarta a report on this subject filed by its Special Rapporteurs. In 2019, the UN once again voiced its concern about the Indonesian authorities' violent crackdown on the Papuans . Jakarta, however, insists that security forces act strictly in line with the law.
The province of West Papua is rich in mineral resources and precious metals. Extensive mining activity, coupled with the implementation of the government's transmigration program of relocating landless people from densely populated areas of the country to less populous ones, and the infrastructure modernization program, has socially marginalized the rural Papuan population. Roads built in the virgin forests to serve industrial projects and the influx of migrants from the overpopulated Java Island are destroying the Papuans' way of life and changing the traditional ethnic balance. In large cities, Papuans are a minority and their numbers are declining.
The internationalization of the problem of Indonesia's Papuan population has much to do with the geopolitical considerations of various stakeholders in view of the important strategic position of both West Papua and Indonesia as a whole.
As one of the founding members of ASEAN, Indonesia is shaping the agenda of the organization's strategy in the Pacific, is influential in the Muslim world and is the largest market in Southeast Asia. Moreover, Indonesia factors in very heavily in the foreign policy strategy of the United States, Australia and China.
The province of West Papua borders on Papua New Guinea, which is separated from Australia by the Torres Strait, which is a mere 152 kilometers wide at its narrowest extent. Papua New Guinea and Australia both recognize Indonesia's sovereignty over West Papua. In some cases the former even provides military assistance to Jakarta.
Papua New Guinea's position is dictated by its reluctance to destabilize the region and, therefore, to spoil relations with the economically developed Australia (in 2018-2020, the volume of Australian humanitarian aid to and investments in PNG exceeded $1 billion) , alienate Indonesia, which will inevitably impact the country's economy, as well as by various problems associated with a high degree of ethnic disunity of the Papuan population, which consists of numerous tribes. Another important factor is the pro-independence sentiment in Bougainville – the main island of Papua New Guinea's autonomous region of Bougainville. In December 2019, 97.7 percent of the local population voted for the independence of their island. Therefore, Port Moresby is just as wary of Bougainville's separatism as Jakarta is of West Papuan separatism.
However, Papua New Guinean politicians have in recent years been talking more about West Papua than they did before. While the country is trying to come forward as a regional leader with the right to vote on a number of key issues, and is even providing assistance to refugees from West Papua, it simultaneously maintains close working contacts with Jakarta in an effort to keep this problem within the regional confines.) Fully aware of the potential problems that the growing separatist sentiment in the region is fraught with, Port Moresby is generally content with the current status quo.
Australia's position on these issues reflects Canberra's realization of the predictability of Jakarta's actions towards West Papua and of threats to regional stability if this Indonesian province declares its independence from the rest of the country. The fact is that West Papua simply lacks the socio-political strength to ensure its sovereignty.
The problem of West Papua is negatively impacting Indonesia's image in relations with the Melanesian states. West Papuans, just like the people of Papua New Guinea, see themselves as part of Melanesia with shared history, racial origin and way of life. For them Melanesian identity is supra-ethnic and supra-national, helping people to overcome tribal disunity and feel as part of a larger (6.5 million people living in an area of 940,000 sq. km.) ethno-cultural community with the right to vote in the international arena.
The Melanesian states' increasingly active role in international politics has not been lost on the United States, France, Australia, New Zealand, China, and, to a certain extent, India. By internationalizing the problems of West Papua, some Melanesian leaders are trying to attract additional interest to the region from the leading powers by gaining more room for diplomatic maneuver on issues of regional security. The Melanesian governments' position on this problem may vary, however, ranging from support for the aspirations of the people of West Papua (Vanuatu) to backing Indonesia in the hope of getting additional financial preferences from Jakarta (Fiji).
The problem of West Papua may someday be taken up by the opposition in neighboring Papua New Guinea in a bid to bring into play the international "heavyweights," who would support the opposition in exchange for its demands for sovereignty/broad autonomy of this western Indonesian province.
As for the Melanesian countries, their positon will depend on the current political situation as the degree of their diplomatic support for or rejection of West Papua is directly proportional to the level of their relationship with Indonesia and Australia. The less amiable their relationship with Jakarta and Canberra is, the higher the likelihood of their support for secessionist aspirations in that province.
From a pragmatic standpoint, experts point out that the problem of West Papua can't be solved any time soon, since it is too big and necessitates a radical review of both the political and economic agenda, which is something no one is now ready for. The only ones that the West Papuans' desire for independence can possibly resonate with are those who want to change the current balance of power in the Pacific region.
From our partner International Affairs
Malaysia in the geopolitical picture of Southeast Asia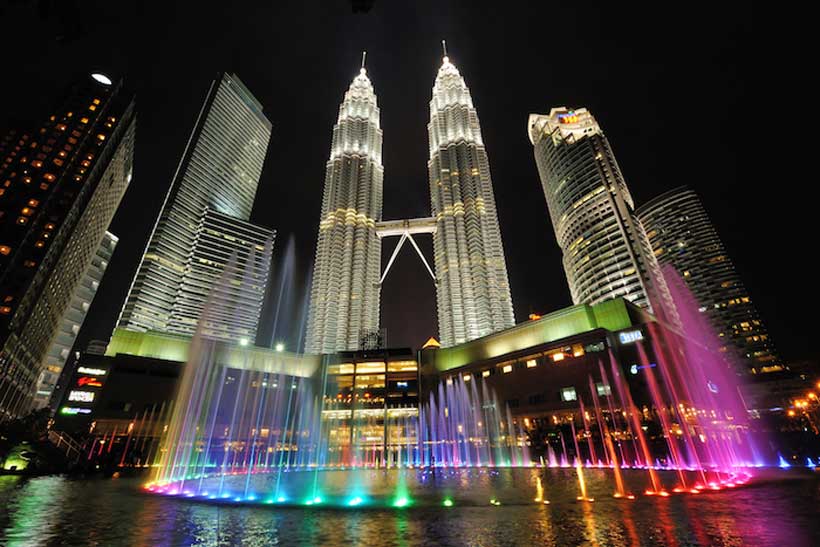 The geopolitical changes currently unfolding in Southeast Asia underscore Malaysia's strategic importance for the leading world powers.
Until recently, the foreign policy pursued by Kuala Lumpur was a relatively restrained one, dictated by the priority of the domestic political agenda, above all the need to politically and economically "cement" the western and eastern parts of the country and the maze of island territories in between, in a bid to stave off the possible rise of secessionist and autonomist sentiment.
Malaysia managed to avoid straining relations with foreign partners thus saving resources for domestic politics. Nowadays, however, Kuala Lumpur is pursuing a more active foreign policy in search for a favorable balance of interests in view of US displeasure with the actions of China and Russia (including Moscow's military-technical cooperation, and the arms market in Southeast Asia).
To better understand the nuances of Malaysia's position in the world, one should take into account the regional interests of Singapore and the Philippines. Last year, Singapore and the United States renewed a pact granting US forces access to naval and air bases in the city state until 2035.
Washington and Singapore claim that what they have is a security partnership, not a military alliance. Singapore deliberately calls the base used by the Americans a Singaporean, not an American one. This means that despite Singapore's strategic importance for the US presence in the South China Sea, the country is still trying to avoid Washington's strong embrace and have room for a geopolitical maneuver.
Meanwhile, to some extent the pace of US-Singaporean defense contacts depends on the state of Washington's cooperation with the Philippines. Because the Philippines blocks China's passage from the South China Sea into the Pacific Ocean, losing Manila as an ally would weaken Washington's strategic grip on the region. Therefore, the growing cooperation between Washington and Singapore is directly proportional to the slowdown in the US' cooperation with Manila. This means that the United States wants to expand cooperation with Singapore to make up for an emerging stagnation in relations with the Philippines.
However, Singapore sticks to a multi-pronged policy of building up ties, including with Beijing. As soon as this policy becomes too multi-vector for Washington's choice, Malaysia will acquire a new key importance for the latter, which is exactly what the US is now preparing for.
Russia is viewed by Malaysia as the third link in its foreign policy strategy (after the US and China). The Southeast Asian countries' overdependence on US military supplies is undermining their defense capability, since a refusal to kowtow to Washington is fraught with unilateral sanctions, including a suspension of arms deliveries (as has already been the case with Thailand and Indonesia).
Modernization of the armed forces and making the domestic defense industry increasingly self-sufficient, with only minimal reliance on external assistance, are the key points of Malaysia's national defense policy. What is important, however, is that Moscow and Kuala Lumpur see eye to eye on the future of Southeast Asia, which they view as a territory of peaceful cooperation and the supremacy of international law. Therefore, Russia and Malaysia are expanding their cooperation and are all set to keep it going in the years to come.
From a strategic standpoint, Malaysia needs to control the situation in the seas of Sulu and Sulawesi, given the scale of pirate activity in the region. To do this it needs to have pertinent accords with its Philippine and Indonesian neighbors. However, the Philippines' claim to the Malaysian state of Sabah is complicating the bilateral dialogue. Looking for outside support, Kuala Lumpur would like to see other countries, including Russia, playing a bigger role in the activities of ASEAN, of which both Malaysia and the Philippines are members. This does not mean a desire to bring a third party into the debate about the status of Sabah. Rather, it is a wish to establish a multi-stakeholder national security structure to strengthen the country's political and diplomatic hand in dealing with neighbors. Moreover, the fact that the United States, Australia and Indonesia want to participate in patrolling the Sulu and Sulawesi Seas does not seem to clash with Kuala Lumpur's vision of the format of such a mission.
Malaysia is among the three most developed ASEAN nations, along with Indonesia and Singapore. Russia's trade volume with each of them is in the ballpark of $3 billion. Presently, Kuala Lumpur is Moscow's important economic and political partner in ASEAN and its regional structures.
From our partner International Affairs
Distinguished Experts Call for Strengthening India-Vietnam Public Diplomacy
"During our history we have extended mutual support to each other…(we) have been able to benefit from the support from Indian people and government not only during our struggle for national independence and reunification, but also national construction", said H.E. Mr. Pham Sanh Chau, Ambassador of the Socialist Republic of Vietnam to India. Ambassador Chau was delivering the inaugural address at the International Symposium on "Public Diplomacy and India-Vietnam Engagements", organised by the Society for Public Research and Empowerment (SPRE), New Delhi, India in collaboration with Centre for Vietnam Studies, New Delhi, and the Embassy of the Socialist Republic of Vietnam in India. The event was organised via video conference on June 12, 2020.
Ambassador Chau discussed the Vietnamese perspective on public diplomacy and appreciated the importance given by Indian government to public diplomacy initiatives. He said that diplomacy had three major tenets in Vietnam which included political diplomacy, economic diplomacy and cultural diplomacy. Through cultural diplomacy, the primary task was to take care of the Vietnamese residing abroad, he said. He reminded the participants that President Ho Chi Minh had laid the foundation of "Hand to Hand" diplomacy, which helped in winning hearts of foreigners. He maintained that Vietnam won the war against the United States by winning public opinion in Washington. He reiterated the significance of public diplomacy, and said that the India Study Centre and the Ho Chi Minh Academy can be important institutions to support public diplomacy initiatives between the two countries. He also spoke of the growth of Voice of Vietnam radio. Ambassador Chau also specifically mentioned about the significance of direct flights between Vietnam and India and said that it will help in increasing people-to-people contact.
Prior to the inaugural address, Dr. Mahjabin Banu, President, SRPE and Visiting Fellow at the Centre for Vietnam Studies in New Delhi, who moderated this symposium, delivered the opening remarks. She said that public diplomacy is key to managing bilateral relations between India and Vietnam as it helps in promoting inter-cultural understanding. Dr. Banu maintained that this ongoing pandemic has provided an opportunity to engage in a larger Track II dialogues which can also be made possible through technological applications and video conferencing.She asserted that public diplomacy initiatives and geo-cultural cooperation among India, ASEAN and the Mekong-Ganga Cooperation will deepen the integration. This is also very crucial when it comes to Vietnam, she added. Dr. Banu called for a concerted effort toward enriching public diplomacy initiatives between the two countries, and argued that it can redefine the nature of our bilateral economic and strategic relations as well.
Dr. Ash Narain Roy, Chief Patron of the Centre for Vietnam Studies delivered the welcome address. He congratulated Vietnam on its successful handling of Covid-19 pandemic despite sharing a border with China. He praised the accountability of the government of Vietnam. While expressing his thoughts on public diplomacy, Dr. Roy emphasized on the importance of the cultural aspects. He spoke about the success of German Institutes, Confucian Centers and the British Councils. In terms of public diplomacy, he maintained that what matters is what you are and not who you are. In his concluding remarks, he commended the fact that both India and Vietnam have to walk shoulder to shoulder in deepening cooperation between them. Dr. Roy also reminded the participants of the geographical importance of the Indo-Pacific and how India has remained an anchor in the region.
Dr. G. B. Harisha, Director of the Swami Vivekananda Cultural Centre at the Embassy of India in Hanoi delivered a special address. He threw light on the recent discovery of Shiva Linga in the Cham Temple complex. Dr. Harisha also discussed about the deep cultural relationship between India and Vietnam. He further spoke about the respect given to Swami Vivekananda Centre in Hanoi and also about the recently installed statue of Mahatma Gandhi in Hanoi. He said that although other ASEAN countries are known for deeper ancient ties with India, the most ancient inscriptions are found in Hanoi. He highlighted that about 2000 years back, Indian monks brought Buddhism to Vietnam. He reminded the participants about the significance of International Day of Yoga and said that it is celebrated at a very artistic level in Vietnam.
The symposium included three distinguished panels catering to three distinct sub-themes. Each of these panels included two experts – one each from India and Vietnam. The three panel sub-themes included the following: instruments of public diplomacy; public diplomacy as a means of strengthening India-Vietnam ties; and, India-Vietnam cooperation in the emerging geopolitics of a post-covid world
Dr. Rajan Sudesh Ratna, Economic Affairs Officer at United Nations Economic and Social Commission for Asia and the Pacific in New Delhi spoke on the first sub-theme of instruments of public diplomacy. He began by comparing the imperial struggles of both India and Vietnam. Dr. Ratna then spoke about how India had granted Vietnam the Most Favored Nation (MFN) status in 1975, even before Vietnam joined the World Trade Organisation (WTO). He added that soon after granting the MFN status, India then went on to sign a trade agreement with Vietnam in 1978. Dr. Ratna spoke of the deep economic ties between India and Vietnam by stating facts that included India being the 7th largest trading partner of Vietnam and Vietnam being India's 3rd largest trading partner in ASEAN and 14th largest trading partner globally. He also emphasized on how Indian generic drugs being the cheapest can help Vietnam. Dr. Ratna also stressed on the importance of science and technology as a means of connect between the two nations given that Indian software is globally recognized, and Vietnam also has gained due competitiveness in science and technology.
Ms. M. A. Hoang Manh, the next speaker, represented the Ministry of Foreign Affairs of the Government of Vietnam. She spoke of an article she had written on 'What does Vietnam share to the world?'. She said the answer lay in the UNESCO heritage and national parks, and not just coffee. She highlighted the 4000 years of history of Vietnam. Ms. Manh stressed that the most important purpose of public diplomacy is to connect and make people understand about Vietnam. She said that media can play a pivotal role in doing so. She informed the participants that the Voice of Vietnam, as mentioned by Ambassador Chau as well, has 24 channels and it can be an important instrument to promote Vietnam. She spoke of two proposals to help improve public diplomacy between India and Vietnam. One, she said, is to publish more and more articles in the newspapers carrying positive information about India as information about India was limited in Vietnam. Secondly, she called for publishing information about Vietnam in English language to promote Vietnam among the Indian audience.
Dr. Faisal Ahmed, Associate Professor at FORE School of Management in New Delhi, while speaking on public diplomacy as a means of strengthening India-Vietnam ties, described public diplomacy as a tool to reposition the image of a country in mind of the people of other countries. He talked about popular geopolitics and maintained that Vietnam has created an excellent regional and global image as a supporter of peace and humanitarian values. Discussing about cultural cooperation, he mentioned that the two sides have jointly created Indo-Vietnam Film and Cultural Forum which strengthens public diplomacy initiatives. He recommended that this cultural forum should undertake initiatives to organise film festivals, fashion shows, broadcasting of films, and should also print an India-Vietnam Film Magazine to depict each other's real and reel life. He spoke about the need for mass connect amongst the youths, and across communities in both countries. Dr. Ahmed called for allocating more policy space to public diplomacy for leveraging its benefits in economic and strategic arenas as well.
Dr. Le Thi Hang Nga from the Vietnam Academy of Social Sciences in Hanoi was the next speaker. She explained the five elements of public diplomacy viz. listening, advocacy, cultural diplomacy, exchange diplomacy and international broadcasting. She said the most important aspect was cultural diplomacy between Vietnam and India. She spoke of how well India has promoted cultural diplomacy by stating that thirty-seven cultural centers have been maintained by the Indian Council for Cultural Relations, and sculptures of Mahatma Gandhi have been established in forty countries on his 150th birth anniversary. Dr. Nga maintained that the most unique feature of Indian diplomacy can be domestic outreach, and emphasized that the North-East region of India is significant for the success of India's Act East Policy. She mentioned about the newsletter started by the Indian Embassy in Vietnam which is published in Vietnamese, and spoke of the need of a similar newsletter in India by the Vietnamese Embassy.
The last panel focused on the sub-theme of India-Vietnam cooperation in the emerging geopolitics of a post-Covid world. Prof. G. Jayachandra Reddy, Director of the Centre for Southeast Asian and Pacific Studiesat Sri Venkateswara University in Tirupati began his talk with the Covid-19 pandemic situation. He said that Covid-19 is very different from all the previous pandemics – the one difference being on the impact on developed economies. He then discussed about the geopolitical blame game that began following the Covid-19 outbreak. He raised the question as to whether the virus was a coincidence or a planted tool and whether information was hidden and to what extent. He described how the United States has been targeting China and the World Health Organisation (WHO), and also how the European Union is supporting the resolution for enquiry. He expects that there would be a re-polarization of the world order with the growing relevance of geopolitics. He also emphasized that India and Vietnam shall be emerging as extremely competitive hubs in the long-run.
Further, Dr. Do Thu Ha, Professor at the Vietnam National University in Hanoi, spoke about borders becoming much more blurred due to globalization. She reiterated the shift in power being brought forward by this pandemic. She maintained that Covid-19 is here to stay, and it is the time we reconsider our mobility, supply chains, relationships, etc. in accordance with this new scenario. Dr. Ha concluded by drawing attention to the impact of Covid-19. It is not to be underestimated and global order dynamics are expected to be hugely different from pre-Covid world, she added.
The event received immense knowledge support and cooperation from Dr. Sonu Trivedi, Director of the Swami Vivekananda Cultural Centre at the Embassy of India in Seoul; and, Dr. Manish Kumar, Officiating Director of the Centre for Vietnam Studies in New Delhi. It included active participation from speakers and delegates representing India, Vietnam, Thailand, the Philippines, South Korea, Russia, and Switzerland. Toward the end, the forum was opened for Q&A. The Rapporteuring of the event was done by Mr. Mohammad Yusuf Khan. The event concluded with a vote of thanks.
(SPRE may be contacted at: spre.india[at]gmail.com)