World Bank Issues Second Tranche of Blockchain Bond Via Bond-i
The World Bank (International Bank for Reconstruction and Development, IBRD rated Aaa/AAA) has raised an additional AUD 50 million for its Kangaroo bond due August 2020 – the first bond created, allocated, transferred and managed through its life-cycle using distributed ledger (blockchain) technology.
The successful tap expands market participation with the Bond-i platform combining three joint lead managers, Commonwealth Bank of Australia (CBA), RBC Capital Markets (RBC) and TD Securities (TD), and brings together new market participants, including an offshore investor, and the exisiting investor community including ongoing support and input from TCorp (NSW Treasury Coporation).
In August 2018, CBA was mandated by the World Bank as arranger for the bond and following a two-week consultation period with the market, the two-year bond raised A$110 million. In May 2019, CBA and the World Bank, with TD acting as market maker, added additional capability to the platform by enabling Secondary Bond Trading recorded on Blockchain making this the first bond whose issuance and trading are recorded using distributed ledger technologies.
The subsequent issuance builds on the success of the platform and further enables capital markets to leverage distributed ledger technologies for faster, more efficient, and more secure transactions.
Bond-i is part of a broader strategic focus of the World Bank to harness the potential of disruptive technologies for development to benefit the World Bank's clients. The World Bank's blockchain innovation lab was established in 2017 as an innovation hub for poverty reduction projects across the world and includes developing opportunities to use blockchain and other disruptive technologies in areas such as land administration, supply chain management, health, education, cross-border payments, and carbon market trading.
"We are happy to see the continued, strong support and collaboration from investors and partners. The World Bank's innovation and experience in the capital markets is key to working with our member countries to increase digitization to boost productivity in their economies and accelerate progress towards the Sustainable Development Goals," said Andrea Dore, World Bank Head of Funding.
"The tap is an important milestone in demonstrating the full lifecycle management of an issuer's capital markets needs. It is also a significant step for the platform bringing on additional participants and demonstrating the broader potential of Bond-i as a capital markets platform," said James Wall, Executive General Manager International at Commonwealth Bank.
Debt capital markets today comprise numerous interconnected intermediaries and agents undertaking intersecting roles for markets to function. Blockchain has the potential to streamline processes for raising capital and trading securities, improve operational efficiencies, as well as enhance regulatory oversight.
"CBA now has tangible evidence from our first bond offering using blockchain technology and subsequent bond management, secondary trading and tap issue via the same platform, that blockchain technology can deliver a new level of efficiency, transparency and risk management capability versus the existing market infrastructure. Next we intend to deliver additional functionality to deliver greater efficiencies in settlement, custody and regulatory compliance," said Sophie Gilder, Head of Blockchain & AI, Commonwealth Bank of Australia.
CBA, RBC, and TD have been lead managers for a number of IBRD bond issuances in the Australian and New Zealand capital markets. This issuance built on the longstanding partnership between four organisations, bringing together World Bank's 70-year track record of innovation in the capital markets, CBA's globally recognised Blockchain Centre of Excellence, and TD and RBC's significant global franchises in debt capital markets.
"An increase to the line is a natural evolution for the trade providing a great opportunity for both new and existing investors to get involved. As a market maker on the platform, TD is very excited to have partnered up with World Bank and CBA again and be part of the next step in the platform's development," said Yuriy Popovych, Director TD Securities.
"RBC is very pleased to be involved in the next stage of evolution of World Bank's bond-i issue, the most advanced practical application of blockchain technology to the debt capital markets to-date," says Jigme Shingsar, Managing Director, Debt Capital Markets at RBC. "Though the technology is still in its early stages, we believe blockchain networks have the potential to transform financial services, offering a leap forward in the transparency and efficiency of our market."
The blockchain platform was designed and developed by the CBA Innovation Lab's Blockchain Centre of Excellence.
Important information
· An independent review of the CBA blockchain platform's architecture, security and resilience was conducted by Microsoft.
· The law firm of King & Wood Mallesons acted as deal counsel on the bond issue and advised on the legal architecture for its implementation.
Japan Launches Circular Economy Collaboration with WEF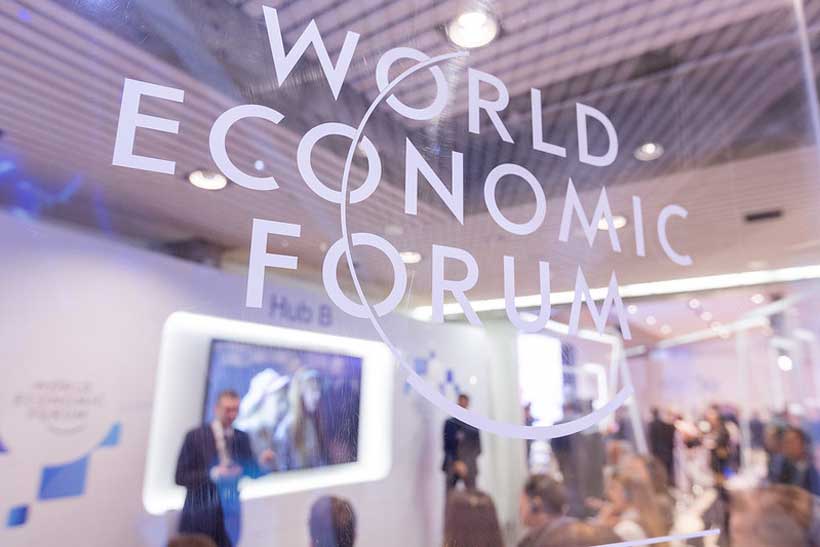 Achieving a circular economy will require transforming policy and business. It will also require a new approach to collaboration.
To that end, theMinistry of the Environment, Japan (MOEJ) and Keidanren (Japan Business Federation) announced the launch of the Partnership on Circular Economy at this week's Japan Circular Economy Roundtable hosted by the World Economic Forum.
This new partnership will bring leaders in business and government together to accelerate the circular economy in Japan. In this public-private partnership, best practices in Japan will be aggregated and disseminated to broader stakeholders within the supply chain, including consumers domestically and internationally. The partnership is expected to evolve through collaboration with the World Economic Forum's Circular Economy Initiative.
The partnership will prompt dialogue between the public and private sector to identify focus areas, barriers and next actions towards the circular transition. The Forum will help shape the strategy and approach going forward.
Japan's transformation will set a key example for other business and policy leaders. The country is one of the largest generators of plastic packaging waste per capita around the globe, according to the U.N. Environment program.
The Japanese government's newly announced partnership builds on other recent initiatives to address plastics waste, such as a plastic bags charge. This year, the government also released guidance for companies to help accelerate sustainable finance and a Roadmap for Bioplastics Introduction (to promote substitution of fossil-based plastics with sustainable materials), and has drafted a new bill aimed at advancing plastic resource circulation.
"Japan is now accelerating 'Three Transitions' towards: a decarbonized society, a circular economy, and a decentralized society to redesign the socioeconomic system," said Shinjiro Koizumi, Minister of the Environment, Japan.
The Roundtable – presented in collaboration with the Ministry of Environment, Japan – was organized by the World Economic Forum's Circular Economy Initiative. The event, held 2-3 March, featured two days of high-level discussions exploring trends, policies and leading practices to scale circular economy ambitions.
The Roundtable was kicked off by a public livestreamed session that included the following speakers: Shinjirō Koizumi, Minister of the Environment, Japan; Stientje van Veldhoven, Minister of Environment Netherlands; Børge Brende, President and CEO, World Economic Forum; Naoko Ishii, The University of Tokyo; Masayuki Waga, CEO Mitsubishi Chemical Corporation; Tsutomu Sugimori, Vice Chair Keidanren (Japan Business Federation).
Creating a circular economy for electronics was a key area of focus at the Roundtable. That sector kept economies running during the pandemic, but as World Economic Forum research has shown, it's also the fastest-growing waste stream. Around 54 million metric tonnes of electric waste are generated globally, with countries such as Japan, the US and China among the top five contributors.
To create new ways to manage production and consumption, the event also showcased how countries in the ASEAN region and beyond are leveraging Fourth Industrial Revolution technologies. Forum initiative Scale360°, a scalable partnership model helping diverse collaborators drive circular innovation, was one of many solutions discussed.
Speakers also shared how new actions – aided by policy – were speeding the circular transition. "Government leaders are showing how new policies, collaborations and commitments can make a dramatic impact," said Antonia Gawel, Head of Circular Economy & Innovation at the World Economic Forum. "Circularity is critical to achieving net-zero decarbonization and protecting the climate for future generations. Time is of the essence."
Europe Future Neighbourhood – Disruptions, Recalibration, Continuity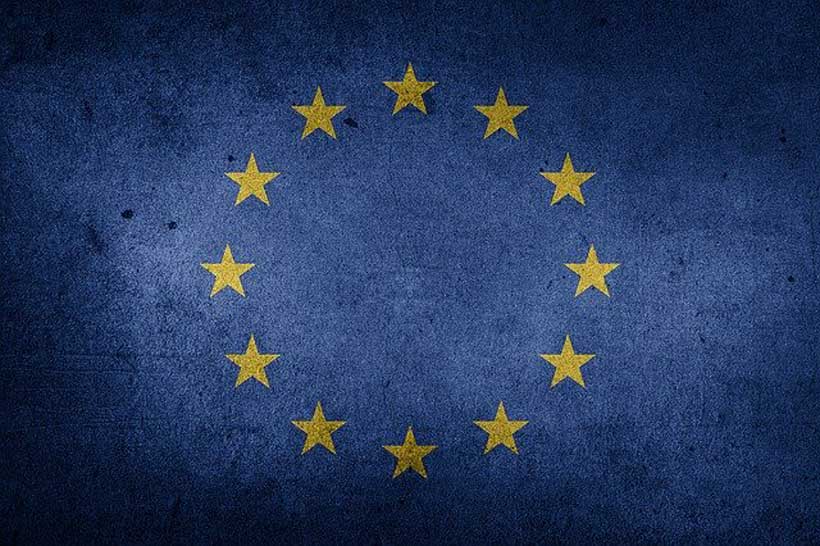 On 8 March 2021 International Institute for Middle East and Balkan Studies (IFIMES organizes together with partners in Vienna international conference entitled Europe Future Neighbourhood – Disruptions, Recalibration, Continuity. Co-organizers of the event are IFIMES along with Modern Diplomacy (the EU-based news platform, www.moderndiplomacy.eu), European Perspectives (the international scientific journal, www.europeanperspectives.org), Vienna School of International Studies (the oldest diplomatic school in the world, www.da-vienna.ac.at) and Culture for Peace (the Vienna-based platform for arts, culture and applied science, www.upf-cultureforpeace.org).
International conference
Europe Future Neighbourhood –
Disruptions, Recalibration, Continuity
FestSaal, Diplomatic Academy Vienna, Favoritenstraße 15a, 1040 Vienna.
Monday, 8 March 2021 from 10.00 to 18.00 h
Information about the detailed program and registration:
E-mail: Euro-med[at]ifimes.org, Vienna[at]ifimes.org
Live-streaming: https://www.facebook.com/DiplomaticAcademyVienna
On behalf of the organizers, the conference will be opened by Dr. Emil Brix, director of the Vienna School of International Studies(DAW) and Dr. Ernest Petrič, former President of the Constitutional Court of the Republic of Slovenia and Vice-President of the IFIMES Advisory Board.
The participants will be addressed by Olivér Várhelyi, EU Commissioner European Neighbourhood and Enlargement, Dunja Mijatović, Council of Europe Commissioner for Human Rights (tbc), George W. Vella, President of the Republic of Malta and Ilir Meta, President of the Republic of Albania (OSCE 2020 Chairmanship country).
First panel is entitled"Revisiting and Rethinking Euro-Med: Fostering dialogue and a cooperative approach to addressing common challenges". Moderator of this panel is Lamberto Zannier, OSCE Sec-General (2011-2017), director of Euro-Mediterranean Diplomacy and Intercultural Affairs at IFIMES. The panellists are:
– Pascal Allizard, Senator, OSCE Parliamentary Assembly Vice President, Special Rapporteur for Mediterranean issues
– Gustavo Pallares, Deputy Secretary General OSCE Parliamentary Assembly
– Monika Wohlfeld, German Chair for Peace Studies and Conflict Prevention, Mediterranean Academy of Diplomatic Studies
– Ali Goutali, OIC Jeddah, Director
– Ettore Greco, Executive Vice President of the IAI, Head of the Multilateralism and Global Governance programme
– Emiliano Alessandri, Senior External Co-operation Officer, OSCE
Second Panel is entitled "Rule of Law, Health to Education, Social compact, Business continuity in times of C-19 & Europe's reindustrialisation; Cross-generational and Economic greening; Transit and energy security;". Moderator of this panel is Lejla Mazlic, Al Jazeera. The panellists are:
– Florian Iwinjak, UNIDO, Strategic Relations and Resource Mobilisation
– Carlos López-Veraza Perez, Public Prosecutor, Spain
– UNCTAD designate – II Dimension, tba
– ILO designate – EYS Dimension, tba
– Kamila Zarychta Romanowska, Parliamentary Litigator, EU/Poland
– Maria Smotrytska, Ukrainian Association of Sinologists, Shanghai/Kyiv
Third Panel is entitled "Brexit and Future of cross-Atlantic relations: Decoupling or Recalibration?". Moderator of this panel is Katrin Harvey, Ban Ki-moon Centre for Global Citizens, Vienna/Seoul. The panellists are:
– Eva Kaili, MEP Industry, Research and Energy (AI in a Digital Age), EU/Brussels
– Katarzyna Zysk, Deputy Director, Norwegian Institute for Defence Studies
– Scott Younger, Intl Chancellor President University, UK/Scotland
– Elizabeth Deheza, Head, Latin America Strategic Intelligence, London
– Matthias E. Leitner, University of Bonn, Germany
– Sinisa Ljepojevic, Tanjug correspondent London/Washington (aD)
– Heather Katharine McRobie, Oxford & Bifröst University, UK/AUS/IS
The conference will end with the music programme entitled "From Culture for Peace to Culture of Peace" by Reine Hirano, MSa (cello), Tokyo, Japan, performing Tchaikovsky, Bach and Saint-Saëns live at DAW premises.
International Institute IFIMES and its co-organizers have been joined by numerous universities from Europe, Asia, Africa and America, while the media partners are four renowned European diplomatic magazines and partners from Asia.
The international conference in part of four-tier 2020-21 International Conference of the Vienna Process – Vienna (July 2020 & March 2021), Geneva (May 2021) and Barcelona (September 2021).
Vienna July 2020 – Vienna Process I after movie is available at https://www.youtube.com/watch?v=QJHxZFaWfgM
900 suspects detained with the help of Moscow Metro's face recognition system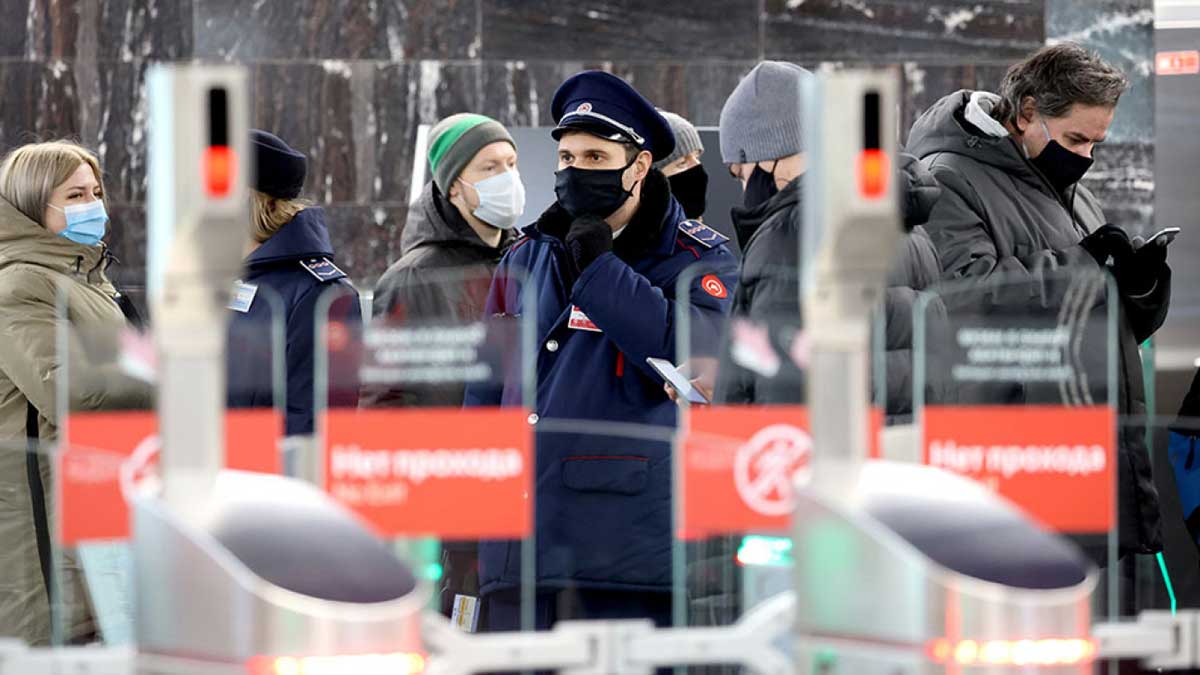 Since the beginning of September, about 900 suspects have been detained in Moscow with the help of face recognition, said the Head of Moscow Metro's Security Service Andrei Kichigin in an interview with Lenta.ru. The arrested people were suspected of committing serious crimes, including those related to drug trafficking, theft, causing grievous bodily harm and other violations.
Mr. Kichigin underlined that the face recognition system does not include any personal data. "The face recognition system does not know neither names nor other personal data. Only wanted people are checked, if they are in the law enforcement services' database. If a person is not in the base, there is nothing to compare to"– says Andrei Kichigin.
According to Moscow Metro, cameras also help to find lost child renor elderly people. Since September 2020, the facial recognition system has helped find 25 children and minors. Another way to use the technology is to evaluate the work of metro employees and remotely monitor the quality of the cleaning service: for example, the quality of cleaning in cars and at stations. The cameras will also help improve the work of the service for assessing the load of cars.
In general, all our actions are aimed at improving the passenger experience of using transport. This is the main goal of all the changes: the installation of CCTV cameras, face recognition and new digital services. We need to make sure we use efficient tools to ensure a safe and comfortable metro environment, – says Andrei Kichigin.
Finally, Mr. Kichigin noted that face recognition will enable the launch of the FacePay service, which will allow paying for travel by "face" at turnstiles and at cash desks. The system is being tested and will be available to passengers throughout the metro by the end of 2021. Andrey Kichigin notes that a similar identity verification system for purchases using Face ID has long been used by smartphone owners.