Grace, mercy, human angels, thoughts while reading Rilke's "The Book of Hours"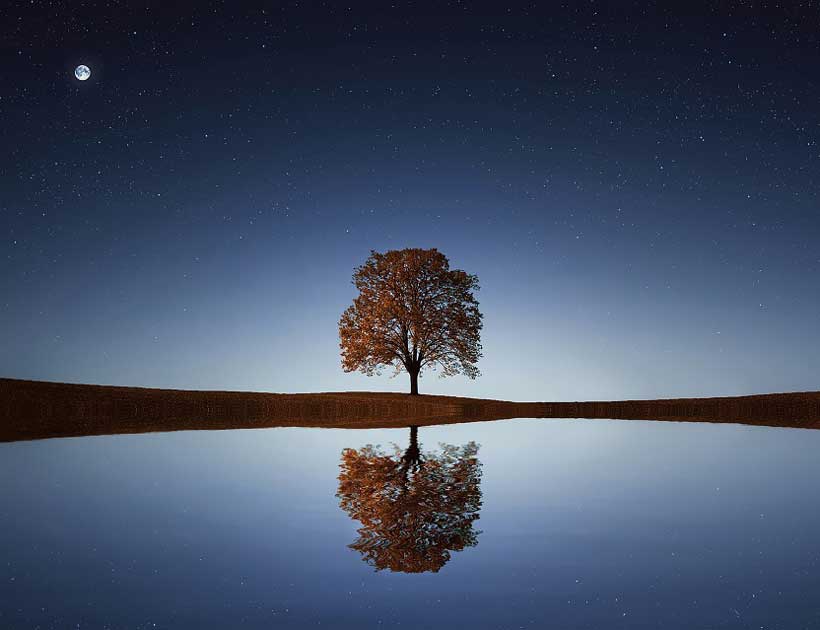 Yes, I believe in angels. Have come to accept that there is even angels who appear in human form. That there is their mission in life.
To console the grief-stricken, to feed the hungry, to become teachers, role models that our kids can look up to, people who can inspire others in their deepest darkest storms. There are many of my teachers I'd like to thank. Who made a difference in my life. And without whose encouragement I wouldn't have become a writer and a poet and without their support and unconditional love I wouldn't have my goals and dreams. Find your own human angels and tell them how much they mean to you.
I don't know what people really think of me and if they really understand what a madness life is all about. A bipolar life.
Motherhood has been on my mind these past weeks. What did I sacrifice, I think to myself. Did I make the right decision. Never marrying.
Never having children. Never being in longterm relationships. Now I want a child. But bipolar is menacing and has sharp corners. It is misery and miserable. It is no good for anyone. So how could I wish it on an innocent. And as the years went by it became my national anthem.
You can't be married and have children and be bipolar. That would be reckless. You won't imagine the pain and frustration that I've lived with having a brilliant intellectual writer of a father who was also mentally ill. I see children everywhere and I think to myself I see my smile there, that could have been my laughter, would I have had a son or a daughters. Sons or daughters. My sister is living her own life.
She's off abroad again very, very soon. She's not going to look over her shoulder at me or my dad. She's going out guns blazing never to return. I wouldn't want to, put all that pain, wounded feeling and frustration on a defenseless child who wouldn't know how to deal with my moods. I am powerful beyond measure but a child is often powerless.
At my worst I am a mess. No child can pick up those pieces without being as deeply traumatized as I was with my dad.
I'm not just mentally ill, or a depression sufferer, I am also a writer and reflect a lot on what is going on in modern society today, what took place in history to shape us into the individuals that we are today. And for the most part of that life journey we lived with racial tension, racial strife still to this day all because of apartheid and apartheid's social evils. We think it is being debated or discussed but if it was, thoroughly, we still wouldn't have the race issue on our lips.
I think of French women and the freedom that they have when it comes to ownership of their bodies and their sexuality. How they frame the physical, mental and emotional psychologically. Here's a literary bucket list of thoughts. She (I) wanted to write a narrative reminiscent of the context and rich language and experience of Simone de Beauvoir. Sartre's lover, and intellectual equal.
A madness life, a bipolar life is one in which every word has a right or a wrongdoing, a word can be subtle, mothlike, subtle in a complex, and uncomplicated way. So, what I do as a writer is blunder furtively into the distance, into the future, into tomorrow-land. Sometimes short and dumpy like the Humpty-rhyme, sometimes slithery, sometimes the bipolar is like a Radiohead song. Mostly "Creep". Sometimes "Karma Police". Sometimes you get tired of thinking all the time. What to do with all of this critical thinking, and then I have to visit the posh clinic again until I am restored to (a measure of brain-cleanliness, sorry I can't put it into any other sanitary word) sanity. I've become accustomed to that word insanity, and the other one sanity like the clouds that look like Napoleon on some days, and Gandhi the other days.
I forgive her for what she said. She was only a sister, after all (my sister who I thought sometimes saw right through me, and what she saw was the madness, and my insane life.) She was a blood relative, and dad always used to say when he was all there, lucidly, the words like a steady acrobat in the air holding everyone hostage, suspended in disbelief, dad always used to say you could never squeeze blood out of a stone. I had written "Stone Voice". It had come to me out of the blue murky depths of pain. It emptied itself out of me, I pruned the words harshly, but still it was accepted and is all there for people to read now. About Tara. Tara was a mental institution. I fell in love there, and I was loved there. I had friends there. And for a time I was popular too like those sexy high school girls who would walk past me in the corridors and not meet my eye. The same sexy high school girls who would not eat lunch with me. I had to hide away in a bathroom stall breaktime. I did have a friend. We would stand on the fringes, on the outskirts of the high school society, just watching, and observing life with dejected faces, withdrawn, serious.
I told myself I would forgive her. I would forgive my sister.
I think of the despair and hardship of displacement and being momentarily an interloper, then accepted, then I was an interloper again, then accepted again. And it would go on and on like this for what seemed like forever. Rejected by the coloured bourgeoisie, the middle class, the liberals. Was I too educated, too ugly, too misshapen by mental illness, by the bipolar that threatened my every move.
I'm afraid that we are going to have to start speaking about sexuality, our "apartheid", this separateness from a race, gender, faith and class issue. It's not just good mental health practice, let's us do it for the next generation and the generation after that instead of wasting our pride on petty jealousies, and the politics of the day.
The Journey Is The Destination
I spent last year listening to Dr Jordan Peterson, the Canadian clinical psychologist on repeat. So far, it has changed my life, led to my self-transformation, impacted the goals and dreams I have always had for my life. I am kinder. I am joyous. I am content. I feel fulfilled. I am thankful and filled with gratitude for my ACE (adverse childhood experience), my past torment, turmoil and clinical and manic depression. I say all of this unashamedly because it has got me to the point where I am today in my life.
The other day I tuned into Vusi Thembekwayo's podcast. He greets his listeners with, "Hello, family" and immediately I felt at ease with this legend in his own time as a South African businessman and entrepreneur. These days I am receptive to the vibration and frequency of creatives, thinkers, thought leaders, visionaries. Not only in South Africa, Africa but elsewhere. As far as the United States of America, Europe, the United Kingdom and even Asia and Australia. I am inspired and deeply motivated by men and women who are forging their own path in this wild and free world with determination and independently from everyone else in their immediate environment.
It took me a long time to get here. I battled relapses, I struggled with mental illness, my body had to adapt to a course of tricyclic, monoamine oxidase inhibitors and psychotropic medication and my personality boomeranged off the ceiling somedays with a vengeance. Some days I felt sad, empty, useless, pathetic and my levels of frustration were sky high. There was nothing I could do about that except cry, make myself ill with worry, burden and the troubles of the world. I was steeped in negativity, insecurity, doubt and self-talk that bordered on the insane. But understand this. I had to go through suicidal depression and all of the other stuff, my mistakes, my negative thought patterns, my reckless behaviour that oftentimes endangered myself and my mental and emotional and physical wellbeing to get here. To understand other people's modus operandi I had to accept, learn, adjust my behaviour accordingly, and heal and become a great listener as people talked to me about what was confronting them in their own lives, the uncertainty they were facing, the difficulties and the challenges they were going through that was blocking their route to personal development and self-improvement.
I am grateful for everything my father taught me and the belief and every sacrifice my mother has made in her life for me. Without those two individuals who cared for me when I was under observation at a posh clinic in a well-to-do suburb, and numerous hospital stays I would never be where I am today. I would not be a writer. I would not be a poet and essayist. I would not be an up and coming screenwriter who wants to make her mark in the film world. There are so many incidents in my life that I have not forgotten. People, individuals who the gifted American filmmaker Tyler Perry calls his "points of light". I have had my own points of light in my life.
The teachings, school of thought and philosophy of Credo Mutwa, my English teachers at St Thomas High School, St Mark's High School in Swaziland and Collegiate High School for Girls, my film school lecturer David Max Brown who over twenty years ago taught me the most powerful lesson any mentor can teach his mentee. What the meaning and purpose of self-care, self-love and self-improvement is in one's life. Indra de Lanerolle, Robert Muirhead, Eddie Mbalo, Dr Basil Brown, John Klassen, the editor and poet Robert Berold, the New Brighton poets Mzi Mahola and Mxolisi Nyezwa, Lebogang Lancelot Nawa, Frank Meintjies, the North American poetess Cynthia Atkins, another poetess Silke Heiss, the businessman and entrepreneur Saki Mabhele, the clinical psychologist and scholar Zimkhulu Fatman, the psychiatrists Dr Willem van Wyk and Dr Sonja Prinsloo, the Afrikaaner doctor Dr Pool who saved my life in an intensive care unit, the family physician Dr Gary Allie, Gavin Mabie, Michael Barry, Meralyn Barry, the filmmaker and scholar Mikale Barry, the scribe and teacher Yusuf Agherdien, and Sister Soraya Joel, the American screenwriter, producer, director of Algerian descent Amine Kais have all been points of light in my life. I have, and still have, so many teachers. I am constantly learning, aligning and re-aligning myself and my vision with others who are like-minded individuals. Who believe in attaining their goals, building empires of gold, who treasure time spent with family and friends. Never forget where you came from. Never forget the people who forced you into your dream. What is pain? In the right hands it can be a tool, an instrument that can lead to personal success and you as an individual developing a personal vision for yourself.
There are many poets and writers in my life, my editors that I have so much to be thankful and grateful for who have accompanied me on my writing journey every step of the way. Everything that I have achieved I have achieved with their help. Morton Rand, my literary representative, Thanos Kalamidas of Ovi, Tendai Rinos Mwanaka of Mwanaka Media and Publishing (Mmap), Xavier Hennekinne of Gazebo Books, Sola Osofisan of African Writer Magazine and Naza Okoli, Sam Hawkesmoor of Hackwriters.com, Robin Barratt of The Poet Magazine, Toast Coetzee. They have to a certain extent extended kindness and a generosity of spirit to me. I respect and admire these individuals a great deal. Heather Robertson and Charles Molele assisted me with getting my first poems published as a teenager in a national print magazine in South Africa.
Depression, suicidal depression, rage, psychosis is not the be all and end all of the sufferer's life. There are many instances where we have to overcome experiences that wounded us deeply in our lives. Perhaps as Dr Daniel Amen said in a recent podcast, "there is no such thing as mental illness. We are dealing with a brain health issue here." His words rang true for me. I suggest you find this Dr Daniel Amen on YouTube and listen to his insights. I am doing in depth research on how nutrition and exercise, vibration, frequency and energy, prayer and meditation influences the mechanics and mechanisms of the brain. I am looking into dopamine, serotonin and binaural beats. I listen to music. My life is relatively stress free from whatever confronted me twenty odd years ago. I can't completely believe that my healing had to begin with me processing my emotional pain and my triggers. We all have triggers and it is up to us to do the research into the language of divine love and the mind-body-spirit connection.
The Art Of Communication: God, Intervention And The Divine Space
The more consistent we are at being kind to ourselves, kinder to the natural environment and the more loving we are to ourselves and to other people who find themselves in less fortunate circumstances than we find ourselves in, the luckier it seems we will become, the more tolerant of other people we become and the more we will gain and obtain understanding of and into our true nature, instinct, our humanity and the world around us with a modicum of circumspection.
I truly believe that a realm of understanding and infinite possibilities is opening up to humanity at this point in time in our history. Look how far we have come from the Essenes, Mayans, the Egyptians and their star maps, and the Sumarians. The Dead Sea Scrolls have taught us that erudite and gifted scholars wrote the Bible. Men who were intellectually ahead of their time, spiritually cognisant and self-aware visionary thinkers whose psychic abilities knew no bounds. What do ancient civilizations have to teach us about the universe? I think that the question that we should be asking is what does it have to teach us about vibration, energy and frequency.
We will live the best version of ourselves when we are cognisant and aware of the mind-body-spirit balance. When we live our lives with intention and purpose we fulfil God's mandate and sacred assignment in our lives within the construct of a very highly intelligent order. My life has changed for the better. I always felt tired, exhausted, I experienced lower back pain, I wasn't able to run simple errands like going to the bank or to the shops to buy groceries and now I can since my entire mindset and attitude has changed when it comes to understanding and acknowledging the love language of my soul and the mind-body-spirit balance.
I have seen when I operate at the level of the divine I am granted access to the ancient knowledge of the source and the known universe. I have incredible levels of energy, I am able to multitask, generate multiple income streams, I am lucky, content, fulfilled, I don't overeat, I take care of myself. In arguments I am calm and keep a cool head. I have become kinder to myself and much more level-headed over the years. Our mental wellness, physical wellbeing, and how we handle our emotions are all about self-care and self-love. These are neither delusions of grandeur nor are they a form of poppycock or hocus pocus ideology. I am granted these superhuman instances of this in my own life and speak from experience. I feel I am more grounded and connected to the people in my family than I ever have been before.
It was always difficult for me to handle the disconnections in my familial relationships but this is something that we as humanity and the human race struggle with. We come to this planet from the source or call it the known universe to learn, to gather information, to make the world that we live in a better place that we live in for flora, fauna and the animal world and to benefit from the connectedness we feel with other individuals. Most of all we come to earth and experience reincarnation (rebirth) to learn and unlearn and assist all hurt and wounded human beings who have been displaced by war and conflict in the regions that they live in to come to consciousness and enlightenment. Lay preachers speak of spiritual warfare, living in bondage, supplication, redemption, salvation, sacrifice and generational curses in the bloodline, demonology, demonic strongholds, the power of the Holy Spirit. We are spirit. It exists in life, in everything, in abundance. Spiritualists, mystics, screenwriters have brought to screen and storytellers (for example, William Shakespeare in his play "Macbeth") throughout the ages speak, and have written about witches and warlocks.
What does all of this mean? Spirituality is made up of particles, elements, dimensions and inside our mind's eye we are continually formatting this information into what I like to call "atomic habits". Conflict is a way of life but it is something that we must learn how to deal with with competency. The vibration and energy and the frequency that lightworkers and starseeds are operating at on this planet, in this dimension (which some are calling a simulation, it is fast becoming more reality than illusion and more than even a non-reality).
Light, love and blessings seeker. Go forth into the unknown, into the wilderness. I call this "the Moses blueprint", Christ consciousness, Christ seed and Christ light. Our identity can be found in a single fingerprint. The Moses blueprint has been imprinted on our consciousness subtly each time we have entered a rebirth. Perhaps this knowledge and expertise has been passed down throughout the ages and as we reach enlightenment and operate at a different frequency, as we become more self-aware and intuitive and knowledgeable about soma (energy) we will ultimately become who we were meant to be.
Conflict leads to stress but it can also take us to greater depths of understanding the human mind, our capacity to teach, to recover memory and what it consists of, it helps us recover subliminal messaging and puts conundrums into an exponential sequencing that we find useful in our daily habits. The same conflict can either inflict mental illness upon us or stress can induce positive tension instead of just strain and wear and tear in our bodies. It (both conflict and stress) helps us to make sense of the semantics of brain health, to progress, to prepare, to process, to heal, to think and to overcome the great difficulties in our lives. What has education, science, religion and spirituality taught us? That in the long run we are energy, we are what we think and that our thoughts are communicating to the most cellular level of our physical bodies.
What is important to realise as Eckhart Tolle expounded in "The Power Of Now" and "The New Earth" is that "the dense pain-body" exists. We must never lose the importance and process of the lesson. It is possible to heal completely and recover from ACE (adverse childhood experience), incidents of trauma and emotional damage to the brain.
What Happened To The Rainbow Dream?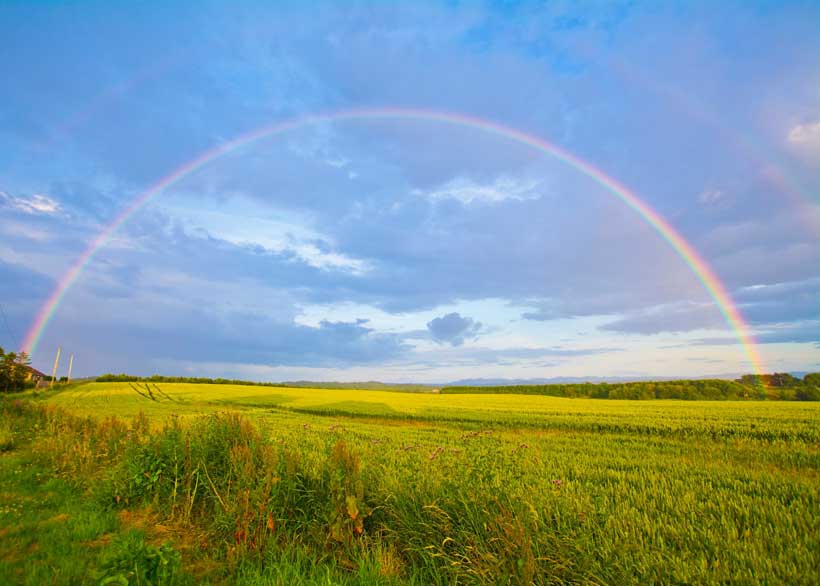 When my heart was grieved and my spirit embittered, I was senseless and ignorant, I was a beast before you. Psalm 73: 21-22
South African has a long history of the liberatory struggle. Many theories were forwarded by leaders of various political parties. What followed in the years to come was the postulation of many different political ideologies. In order to obtain the support of the majority of the people these theories were distributed far and wide and resulted in many publications. Students of social dynamics had to acquaint themselves with political theoretics of the day in order to understand the political dynamics. One of the gravest errors made by many theorists was that it lacked dynamic pragmatism, which made it difficult for the people on the ground to carry out the expounded theories. This resulted in a big gap between the political theorists and the people on the ground. In the South African context many theorists did not take into account the practical needs of the people on the ground (the working classes and military operatives of this country).
We now enter a global scenario in which corruption will be the downfall of the governments of the world. However, in our present circumstances we find that we are facing a number of problems in Africa and South Africa. Many vital functions have become obsolete. There is no longer electrical power, unemployment is rife, acts of violence is prominent, there is a grave shortage of clean running water and in the last two weeks we have seen a total collapse of law and order where armed thugs create havoc in many areas in Africa. Many innocent people have been killed, wounded or maimed. The total number of people killed this week runs into the thousands.
Where are our leaders and who will hold them accountable for their sins? The majority, the neo-liberal capitalist imperialists or the entitled, priviledged minority? No fear. No favour. Life is seed and what is the harvest that is forthcoming from following a structured approach in the falling hierachies that abound? Our leaders have adopted the discipline of silence amidst the outward decline of communities in the rural area and lack of spirituality abounds. Poverty exists in every corner and thwarts the disadvantaged and marginalised. The days ahead of us are going to be hard and we will need to find our own resources instead of looking to the West to save Africa and to the church. We must reach out to our allies in Africa, build and rebuild bridges, mend fences, build and rebuild relationships, mend the broken, the maladjusted personality within ourselves.
We must end literary apartheid (#endliteraryapartheid). The pen is truly mightier than the sword and with that been said it is knowledge and our poets, educationalists, arts and cultural practitioners that will save Africa from the quagmire, from downfall, from the aftermath from a term Don Beukes, a preeminent South African poet and educationalist termed as "literary apartheid".
History was made in South Africa on 20-21 March 2021 when the National Writers' Association of South Africa (NWASA) was inaugurated. The conference coincided with the Human Rights commemoration month whereby writers in South Africa stamped a historic moment in the literary calendar of the continent and the diaspora.
We must invest our time productively in the causes that we wish to adopt, our perspectives must become our strongholds, we must be principled, patient, prepared thought leaders and apply jurisprudence, circumspection and reflection when it comes to handling the collateral damage of the neo-apartheid. The personal freedom that we bought democracy with has come at a terrible price and it must be accounted for, its glorified leaders must be tabled, recognition must be given to them and the tough questions must be asked and not whispered about. Was the Rainbow Nation a dream, is it now shattered, was it just a biased psychological framework conjured up in innocence?
We see the pains, ills and birth pangs of our beloved country that was forged at CODESA playing itself out in a global landscape. It is a scenario that is teetering on the brink of financial ruin and collapse that is being mirrored in other countries in the West. We are in South Africa in a mess with education and an energy crisis looming. The haves, the priviledge few seem not to want to share. The ifs are literally being left in the dark. In my opinion this is what will save deepest, darkest Africa. In plain language it will be the continent's leaders who lead with integrity standing in solidarity with think tanks, intellectualism, self-actualization, self-esteem, belonging and values, who will understand what is meant by the needs, wants and desires of the psysiological. We crave safety, the beacon of hope that Madiba was, and we're looking for the kind of "point of light" that he was as a reference. The solution can be found in our history books, in the archives, in the textbook knowledge, in our libraries, in mother tongue, the literary material coming out of contemporary Africa. We can see the divisions that exist among the races in South Africa staring back at us on the page, in the "literary apartheid" that exists to a large extent in the literary establishment in South Africa, in the publishing companies in South Africa who publish stories about the majority from writers who make up the priviledged and entitled minority. Lest we forget, there is a minority whose lives were endangered during apartheid by their "white writing". Their writing today could even be said and accounted for in so many words as being black consciousness writing, leading to the enlightenment, the coining of and the conscientisement of the African Renaissance.
These leaders will be educated men and women who have the vision to think past hate crimes, police action and police brutality, class and the struggles of discrimination, racism, ageism, sexism, fear amd gender based violence. I believe that the voices, the purpose, the agreements of these leaders will lead Africa to the world stage, the United Nations, new beginnings for every inhabitant and citizen on the face of this continent. The question is Africa where art thou or are we just feeding the beasts or waiting for our poets to write about poetry against depression? Africa is growing rapidly. We are the beacon of hope for the working class.
It isn't going to be the breakout of civil war that we will have to contend with. It is going to be our mindset and how we view the world that we will have to contend with. It is going to be our perspective that is going to set us forward on the road and trajectory of negotiation. It is going to be an education for all citizens and netizens for that matter. We must as a continent, as a nation guard against civil war by all and any means necessary. Instead it will be the textbook knowledge of negotation that will set us free. We must look to our cultural, social and poetry practitioners, our historians, the purveyors of truth who stand up for human rights, those stalwarts in education who will mentor the young. Personal freedom was never "free" and we must acquaint ourselves with this as if it were a kind pf scientific knowledge that we have to get to grips with. Patriotic integrity should be more than a buzzword for appointed leaders and the cornerstones of office and administration in Africa and the diaspora. Yes, I believe we can adopt this ideology. Transparency equals fair governance. It can also help us to cope with the junction that we find ourselves and our modern world in today.