Grace, mercy, human angels, thoughts while reading Rilke's "The Book of Hours"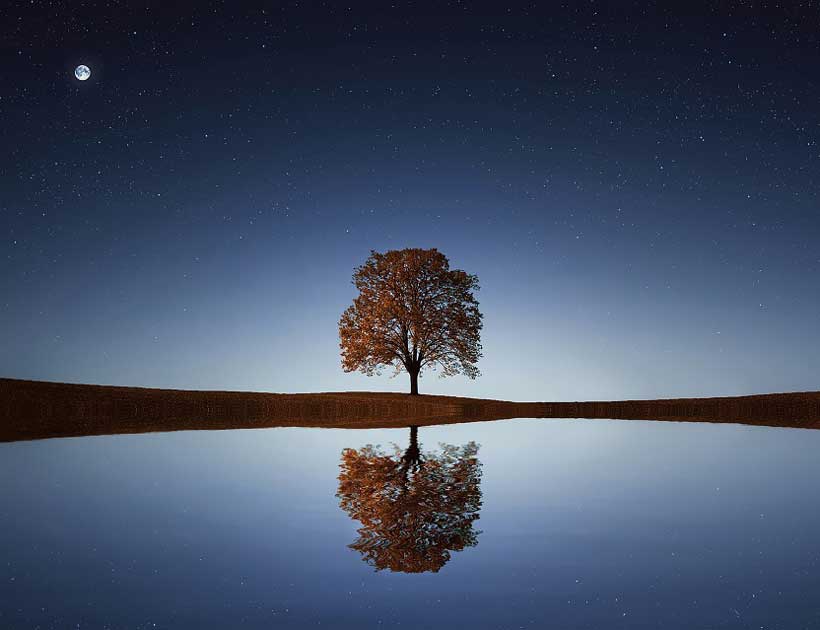 Yes, I believe in angels. Have come to accept that there is even angels who appear in human form. That there is their mission in life.
To console the grief-stricken, to feed the hungry, to become teachers, role models that our kids can look up to, people who can inspire others in their deepest darkest storms. There are many of my teachers I'd like to thank. Who made a difference in my life. And without whose encouragement I wouldn't have become a writer and a poet and without their support and unconditional love I wouldn't have my goals and dreams. Find your own human angels and tell them how much they mean to you.
I don't know what people really think of me and if they really understand what a madness life is all about. A bipolar life.
Motherhood has been on my mind these past weeks. What did I sacrifice, I think to myself. Did I make the right decision. Never marrying.
Never having children. Never being in longterm relationships. Now I want a child. But bipolar is menacing and has sharp corners. It is misery and miserable. It is no good for anyone. So how could I wish it on an innocent. And as the years went by it became my national anthem.
You can't be married and have children and be bipolar. That would be reckless. You won't imagine the pain and frustration that I've lived with having a brilliant intellectual writer of a father who was also mentally ill. I see children everywhere and I think to myself I see my smile there, that could have been my laughter, would I have had a son or a daughters. Sons or daughters. My sister is living her own life.
She's off abroad again very, very soon. She's not going to look over her shoulder at me or my dad. She's going out guns blazing never to return. I wouldn't want to, put all that pain, wounded feeling and frustration on a defenseless child who wouldn't know how to deal with my moods. I am powerful beyond measure but a child is often powerless.
At my worst I am a mess. No child can pick up those pieces without being as deeply traumatized as I was with my dad.
I'm not just mentally ill, or a depression sufferer, I am also a writer and reflect a lot on what is going on in modern society today, what took place in history to shape us into the individuals that we are today. And for the most part of that life journey we lived with racial tension, racial strife still to this day all because of apartheid and apartheid's social evils. We think it is being debated or discussed but if it was, thoroughly, we still wouldn't have the race issue on our lips.
I think of French women and the freedom that they have when it comes to ownership of their bodies and their sexuality. How they frame the physical, mental and emotional psychologically. Here's a literary bucket list of thoughts. She (I) wanted to write a narrative reminiscent of the context and rich language and experience of Simone de Beauvoir. Sartre's lover, and intellectual equal.
A madness life, a bipolar life is one in which every word has a right or a wrongdoing, a word can be subtle, mothlike, subtle in a complex, and uncomplicated way. So, what I do as a writer is blunder furtively into the distance, into the future, into tomorrow-land. Sometimes short and dumpy like the Humpty-rhyme, sometimes slithery, sometimes the bipolar is like a Radiohead song. Mostly "Creep". Sometimes "Karma Police". Sometimes you get tired of thinking all the time. What to do with all of this critical thinking, and then I have to visit the posh clinic again until I am restored to (a measure of brain-cleanliness, sorry I can't put it into any other sanitary word) sanity. I've become accustomed to that word insanity, and the other one sanity like the clouds that look like Napoleon on some days, and Gandhi the other days.
I forgive her for what she said. She was only a sister, after all (my sister who I thought sometimes saw right through me, and what she saw was the madness, and my insane life.) She was a blood relative, and dad always used to say when he was all there, lucidly, the words like a steady acrobat in the air holding everyone hostage, suspended in disbelief, dad always used to say you could never squeeze blood out of a stone. I had written "Stone Voice". It had come to me out of the blue murky depths of pain. It emptied itself out of me, I pruned the words harshly, but still it was accepted and is all there for people to read now. About Tara. Tara was a mental institution. I fell in love there, and I was loved there. I had friends there. And for a time I was popular too like those sexy high school girls who would walk past me in the corridors and not meet my eye. The same sexy high school girls who would not eat lunch with me. I had to hide away in a bathroom stall breaktime. I did have a friend. We would stand on the fringes, on the outskirts of the high school society, just watching, and observing life with dejected faces, withdrawn, serious.
I told myself I would forgive her. I would forgive my sister.
I think of the despair and hardship of displacement and being momentarily an interloper, then accepted, then I was an interloper again, then accepted again. And it would go on and on like this for what seemed like forever. Rejected by the coloured bourgeoisie, the middle class, the liberals. Was I too educated, too ugly, too misshapen by mental illness, by the bipolar that threatened my every move.
I'm afraid that we are going to have to start speaking about sexuality, our "apartheid", this separateness from a race, gender, faith and class issue. It's not just good mental health practice, let's us do it for the next generation and the generation after that instead of wasting our pride on petty jealousies, and the politics of the day.
The Northern Areas Odyssey: The First Steps Towards The Self-Concept Of Slavery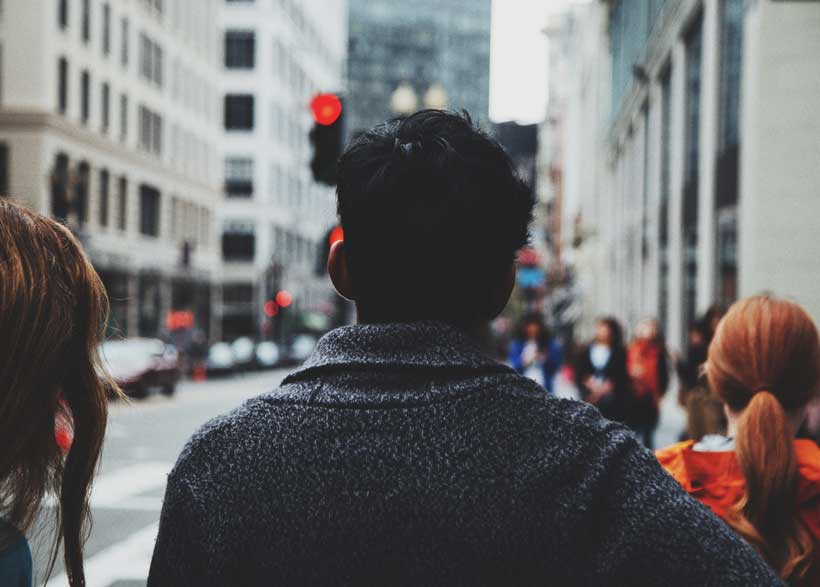 We are living in the precarious times of a coloniality-based dispensation and the repercussions of an ill-fated democracy.
The working class, the downtrodden and the poor live in a borderline and tragic sub-economic area. The youth live in a reality of violence, the law and rule of the gun. The reality of that unfortunately is violence. Alcoholism is rife amongst the poverty-stricken. Those that live in sub-economic housing. It is a violent reality the capacity of which the educated establishment, the liberal cannot understand. Coloured youth live in a violent reality of drugs, territory, addiction and alcoholism. This is a generation that is defining itself either for better or for worse. It is a young generation primarily made up of the single coloured female. Very few coloured females slip through the net of not having, or, shadowing trauma in their lives. What they feel mostly is isolated, alienated, displaced or dispossessed. There is mass exploitation of coloured males and females in the workplace. Even there, they do not go unscathed. There is strong denial of their own feelings of self-worth. They are the breadwinners who live in either a sub-economic area, or, a flatlet, playing both the roles of mother and father. There is mortality in this community, death, infirmity and solitude. The Khoi mission statement was simply cheap labour. The colonial masters then were the government of the day. Cue the anointed, the holistic repositioning, vision of the anointed. Cue the apostle, the evangelist, cure the prophetic ministry. Now we are being taught that to be awakened, we must be indoctrinated by the church, by the dogma and rhetoric of the church, and that when you are most vulnerable, the purposefully-crafted theologian stands on their own. That it is God's will that is always healing. The pastor will tell you that God will put entities in your path either to obstruct you, destroy you, sabotage, or, uplift you and make you visionary. That you will be blessed by your enemies. What are the merits of religion in a gangster-ridden community? It gives and brings closure, there is us, and the distance that lies between us is surmised to be God. The youth are taught from a young age that life is filled with disappointment, astonishment, observations of the flesh, the flow of the removing of the remover to remove, erase, or eliminate.
What is the explanation of this reticence, this anguish of us, and what are the problems besetting the Coloured in their community, in their homes, in their schools, in their livelihood, in their workplace and in their churches? We are still in a crisis mode. The crisis of identity. There has always been oppression and not emancipation in the Coloured community. There has always been humiliation and a sense of discrimination. We have always been used as political instruments. If the Blacks had Bantu Education, then the Coloured received a gutter education. You simply have to look around you today, to see exactly where we have come from, and where we stand today. Our existence and presence as stepchildren, as brothers and sisters, as the 'White' children of Van Riebeeck still holds solid ground, and if we chronicle our entire movement throughout history you will see that we are governed by the shackles of the laws and principles of an immoral threshold. We have garnered the vote, but what does that mean for us as a Coloured 'nation' in particular. We have been tossed about for centuries as slave stock, as Non-European,and endured our humiliation and our oppressors in silence. How do we negotiate as a second-class citizen, or rather the working poor's second-class citizensense of deprivation, the extreme suffering, the extreme poverty that we live in as the working class, the poor and the downtrodden? The bitterness lives on inside of us, inside of our children, inside of our grandchildren, inside of our great-grandchildren. This sense of unease, of unrest, of dispossession, that we are suckers for the pain of mental cruelty has stayed throughout with us for centuries. We have been deprived, lived under apartheid laws, served our country, were hounded in the process, persecuted in the process, and in the end where is the progress of our intelligentsia. Everything we do comes from the viewpoint of anger. It is time to correct the imbalance of social backwardness, ineptness, inequality. We have rights. We have rights. As the working poor, the struggle continues. As the working class, the dispossessed and as the poor we have rights. All the right in the world to be flesh and blood citizen with marked-up privileges.
It starts with recognising the wrongs of the insidious past, and righting them. Schools, libraries and universities must be built in the names of our people. It starts with the education of the Coloured nation.
That recognition that knowledge is power, and with that said, everything in the end that was taken from us, will be returned to us. In my own analysis, we must display a humane regard for each other, authenticity and remain watchful of the dream of the next generation, our descendants, our children.
President Cyril Ramaphosa's Triumphs And The African Renaissance
How does a continent decline? Corruption. Misappropriation of funds. Leadership, where leadership, the leaders of South Africa, or the leaders of a particular individual African country, where there is a continual struggle for power, for ownership. In my mind, the struggles, our burdens are as follows. Control, and self-control amongst politicians, dictatorships, no succession plan, genocide, civil war. It even points to our, all the men and women we call the visionary-leader. The servant-leader. Then there is power in the wrong hands. Financial woes. Citizens voting politicians into power who mess up monumentally. Power struggles amongst parties, coalitions. Poor mental health which leads to poor thinking, mistakes, poor decision-making. Poor decision-making stems from poor mental health. If the leaders of a control are mentally well, we will prosper. Then there is the majority of the world. This is affecting the online global platform as well. Digital, print media. Both the corporate and the public sector.
Sectors of industry, of transport, and foreign policy. Policy is key. We know this. We know the art of the deal. We also know of corruption. Of Cronyism. Suffering from mental woes, every depression, every malady, every mood, every brain disorder in the book. Taking medication for it. The sleepless nights. The insomnia. What drives the progress of a united and totally emancipated Africa? We must understand all of that. It has taken us centuries, but we have reached the perspective of understanding. Now we must progress even more. Enlightenment? Ask, how does a continent progress from the objectification, of the subjugation of poverty, tothe level-headednessof greatness, to knowledge, and beyond. To not only build visionary-leaders, servant-leaders, industrialists, leaders of industry, but philosophers in the vein of Nietzsche, psychologists like Freud, Adler, Jung,teachers like Montessori. The Greeks Aristotle, Hippocrates, and Homer they had it. Chutzpah. The Greek teachers, scholars.
We must not forget our composers like Moses Molelekwa. Nobody ever dies in vain. There is always the legacy, the succession plan, who will come after, who will take up the mantle, rewrite history. Even the dead speak.The powers that be in this century are basically the same that we were facing when the Dutch came, and then when the Settlers came. Indoctrination followed; churches and mission schools were built. The Khoi were educated about God. They learned to pray. They were taught about the cross, Calvary, and the resurrection. Indigenous homesteads were broken down. Farms were built. Land was taken. Class, hunger, disability and poverty are problems not unique to one individual country in Africa. Hunger is the greatest scourge that we as mothers, grandmothers, fathers, grandfathers, sons and daughters are facing in the Northern Areas. I speak of the Northern Areas, of the Eastern Cape, of South Africa. We can look at the shocking statistics. but it is symptomatic of African itself. It is greater than Africa.
Hunger is linked to mental health. Education is linked to mental health. Our children are gifted beyond measure. At this point in time, I will look at South Africa in particular. At the Northern Chapters I will sometimes discuss. This is important. We are dealing with those Africans of mixed-race descent. Descendants from the Dutch, English, the Europeans, the Portuguese, the French, the Khoi, the African, Saint Helena, Cape Verde, Dominica. Slaves as far back as the English India Company, and thereafter the Dutch East India Company. Yes, yes, we must all be recognised. The Coloured must be recognised. The Coloured identity must be recognised. The Coloured intelligentsia is in crisis. We must recognise in the greater scheme of things. From time to time, I will talk about the Northern Areas. Their families. Their schools. Their workplaces. A kind of emotional and financial security that goes beyond just job-security must also be discussed in the plainest terms possible when it comes to the Northern Chapters.
The Northern Areas which are found all over Africa.All this time men, gifted, gifted men. Young men have been living like outlaws on the fringes, the fringes of society. They are ignored, killed, murdered, land in jail, with no possible future of rehabilitation, where they can contribute positively to the society around them. Truancy is linked to poverty. A lot of the social problems in South Africa. How do these young men, to their families, become a father figure to their children? Education and discipline can both free your mind from the perspective that you are only learned, you are only intelligent, I can only hire you if you have a university degree. You can only open up a business if you studied finance, or economics, or accountancy, or if you're going to inherit the family business. These days even families, generations, have something to inherit if they are the indigenous peoples of South Africa. This ideal, ideal of a unified Africa is a beautiful dream, but there is a lot of work still to be done. The problems we are experiencing are teachers.
Teaching is the noblest profession in the world. But do we even dare discuss mental health and the teaching profession, the workplace, the church, our schools, the hierarchy found in the business-arena in the same breath. Businessmen want to talk business, business ventures, hedge funds, the economy, the global recession and how that is going to affect the JSE, and African economy, the world economy at the end of the day.Changes. We need to see changes; we need to see transformation in every sphere of our country. We need to recognise class. We need to understand what it is. Why the dichotomy between the working classes, the poor, the middle class, and the upper middle class exist. We live in an era filled with tech. Everywhere you look. Everywhere you use an app, or WhatsApp, or your tablet, or your cell phone. Virtual space, technology, the digital divide, affirmative action, broader based black empowerment. We are all as leaders and citizens out of touch with reality. The reality we are living in is a non-reality.
If we are aware of our problems, financial, security, emotional, mental health, what is class? Where do all our problems fit in with prizewinning, all of our elegant solutions. The rich think they have it. Prosperity. Education. Wealth. Considerable wealth. There's a fault line, but with who, which sector of government is the fault lying with. We are living in a new era. We Africans are not totally conscientized to that fact that because we live on this incredible continent, we do not lack resources. Africa is still plundered to this day. I said to myself that someday someone might be looking for this, or, rather asking what the key to knowledge is? How does undergraduate at a university prepare themselves for the great unknown. The workforce. The workplace. They go for interviews, they hand in the resumes, the panel asks them questions about their education, background to get to know them better. Knowledge. Knowledge is power. Knowledge is the key to all-understanding. We learn from our collective experiences in life.
From the time we are born, our entire childhood. Education is a lifelong learning experience. You never stop learning, questioning, asking. You never stop communicating. This inter-connectedness we have as Africans is lifelong. We have to have faith in each other that Africa will go the distance. At finding solutions. One of the problems that we are dealing with right on the continent is that there was a genocide in Rwanda between the Hutus and the Tutsis. One solution we must, must discuss is virtual space. We must discuss practicalities. Entrepreneurship. To build, create, sustain prosperity, wealth, progress in Africa. When describing oppression, the oppressed female, we must also take cognisance of the fact that we should also be empowering young women, raising them up touplift, and then to empower the next generation of women to come into the political arena, into education as teachers, administration, the corporate sector and the public sector. Recognise an African woman's chutzpah, intelligence, as equal, as noble equal.
Why would we say that we know who we are as Africans, what, and who we represent when clearly, we don't even recognise those of mixed-race descent. We are not overcoming the severe problems that every individual African has faced basically on every level, and every and each phase of its own development. There is poverty. There are squatters. There is homelessness. There is disability in this poverty, amongst squatters, and amongst the homeless. There is the even bigger Pandora's box of feeding millions. Of hunger, which is a huge undertaking. Then there is the leadership-question. Often men in leadership roles often serve in a patriarchal system. It is theirs and theirs alone. Roles of leadership in Africa should be open to both men and women. Let us come to a topic not spoken about often. Our loneliness. In Africa there is loneliness amongst races, amongst people of different faiths.Corruption is taking what does not belong to you in the first place. Cronyism is the function whereby you increase favour and wealth.
Prosperity and influence amongst your own. Then we come to the debate of political powers. Political leaders should be held accountable for the mistakes they have made in their position. We must ask, every Northern Chapter, every Northern Areas across the diaspora, all Africans must ask the following. What am I contributing to Africa, to African society, to the communities, status quo, norms and values of the Northern Areas? The Eastern Cape is one of the most undeveloped areas in South Africa. Many live in the rural countryside, townships are over-populated, racial discrimination is rife, the areas in the Northern Areas are crime-ridden, poverty-stricken, the youth are disadvantaged, marginalised. They are in need of knowledge, education, employment, work opportunities, skills, and expertise. Also, the self-awareness to understand their lineage, their cultural background, their heritage and traditions. We must look at the scale of hunger. The landscape of poverty as it exists for the majority of Africans.
Hunger is the key issue holding us back from Africa's progress, our prosperity.What will Africa be remembered for one day, the sibling rivalry between Dinga and Chaka? What will Patrice Lumumba be remembered for one day, Kwame Nkrumah, Stephen Bantu Biko? Black Consciousness must become the consciousness of every individual African. Remember Ruth First, remember Dulcie September, Dennis Brutus who mentored the poet Arthur Nortje, our intelligentsia, the intelligentsia Neville Alexander, Fikile Bam and George Bizos. Forward thinkers. Thought-leaders.Visionaries. Every African intellectual that has walked in this world, we must take hold of the lesson. We had great leaders of integrity, who understood the difference between civil disobedience, now we must look at both the inherent psychological framework of Africa, the African, because that is where the root, the cause, the issue of faith, of our social ills, our political problems arise from. Now in this era, we know where we are going to.
African leaders, her visionaries know the direction in which we are progressing. The era, reaching the nexus of the middle of the African Renaissance. Now our writers must begin to write. Where is our female Chinua Achebe, J.M. Coetzee, Wole Soyinka, Onyeka Nwelue. There was our Doris Lessing. There was our Nadine Gordimer. There is our Thuli Madosela. Our Winnie Madikezela-Mandela. Where is our Susan Sontag, our Virginia Woolf? What is the difference between consciousness and becoming conscientized?Apartheid and colonialism, genocide and civil war will mark our attitudes until Kingdom Come will always be a part of our collective consciousness of who we are as Africans. We must break down our stereotypes, and use this era of our Renaissance, our African Renaissance to move forward. Not hold African, the youth, the next generation accountable, responsible, for the sins of our past. The only way to wash away those sins is to use the tradition we have always had, storytelling.We speak about diversity, ethnicism.
We must continue to speak about diversity, the multi-ethnic groups in Africa, throughout Africa, that exist in the totality of this novel sensibility, this almost spiritual sensibility (yes, we are making progress, progress is there for all of us to familiarise ourselves with, now we must work towards not only equality, but the emancipation of woman-figures). Build women into political leaders, business leaders, entrepreneurs, artists. Gender diversity still exists. What is wrong with that scenario? Is it so wrong? Gender equality will progress in its own time, and as we know time in Africa heals everything. Everything. Timing in Africa is a spiritual concept. Dealing with divinity. Then we come to the aspects of healing, oral storytelling. Healing from the genocide Africa has witnessed, apartheid, xenophobia, colonialism, prejudice, it is going to be a completely natural process.In films, we are still portrayed as having still this slave-mentality. We are the colonialised native working the land, planting the cotton, working on plantations. We are the Hottentot.
Prejudice, prejudice, slave-mentality no more, nor more. No more. For this is a new era, our era, the nexus of the African Renaissance. We must, we must look to solutions not just for the individual, male or female. Grasp them as if our very life depended upon it, Africa's very livelihood, the younger folk, that generation has a belief, a mandate, a commission. In time, we will understand that every generation has a mission to fulfil.We need to discover a novel belief in the changes taking place across a broad spectrum in Africa. What we are struggling with are what previous leaders struggled with too. Liberty, our liberties as a socialised, central Africa. An absolute emancipation from oppression. The youth want what the adolescent Mandela wanted when he left the Eastern Cape for Johannesburg. Ask yourself this, was it really freedom, or was it destiny whispering sweet nothings in the first democratically-elected, first president of the majority of this continent. It was like that for all of us. It is like that for this generation.
This generation of future leaders, future visionaries. Visionaries in every field, every area, in every arena.Mentorship. We need mentorship. Strong and dynamic mentorship. Mentors are leaders too. To be an apprentice, to want to be an apprentice in the era of this African Renaissance, but specifically not looking at African storytellers, African artists, photographers, novelists, the canon of African literature. Then there are our African scientists, our African mathematicians, our African administrators'. I say African, because that is our identity at the core of our intrinsic personality, at the heart of our character. We are being, but we are collectively an Africa, not in stasis, but marked for freedom. It will come not only with independence from colonialism, and apartheid, racial discrimination and xenophobia, it will come with our personal freedom. Look, we must understand what it means to be African. Not accept it as a phenomenological we are looking at African visionaries, we are looking at the emancipation of our female leaders.
No longer will they be put away from sight, in a Pandora's box. Women have a voice that speaks to the millions on this continent. The chapter is just beginning.
Letter to genius African poet Beaton Galafa
Dear friend, in the lateness of the afternoon I would like to give you some books as a gift. I think of you in Malawi. Today, it was one of those summer days that seemed to go on forever. Somehow this realization makes me feel quite sad and empty. Sent out three sample chapters today. My first outing as a novelist. Oh, such a perfect day filled with good intentions. I think of xenophobia and poverty, the haves and the have nots, old age that is rooted in poverty, death in cities, the lethargy of particles and atoms and the spaces between them, and how this is not such a good time for me. It is hot weather. I try most of all not to love when I am writing, and to be loved in return. I feel overwhelmed.
I think of Uzbekhistsni sheep in winter as the season advances upon us. I think of the letters I am leaving behind from the diary of a poet. It is important to keep notebooks. Daylight is fading fast outside. I am Virginia Woolf. I am Jean Rhys. I am Petya Dubarova. I am the twins Sylvia Plath and Anne Sexton. In my father's house I exist in an age of innocence, and live with a quiet courage. In the centre of this wasteland is a fragmented summer filled with decay and sabotage. I think of Christ in the illusion and genius illumination of this world. Standing in this asphalt jungle, while I realise that I have no link to the outside world. I can see the similarities between this world and the universe. The familiar and the unseen going the distance. This was supposed to be a poem about Black Consciousness, the mysteries of my sorrows, constellations beyond the trees, and emptiness. That emotional rollercoaster ride. It will be hours until I sleep. What is prayer, and the search for hope in the middle of a starry night. I search for a common ground in my writing.
Forgiven, but not forgotten. There was a home and a family that belonged to you. You have revealed your true self to me and now I must do the same for you. Coming home from the sea, I make myself a cup of coffee in the kitchen after dropping off archival material at the South End Museum for the perusal of the curator and his secretary. Ice in my veins. Held captive by words and dead poets. Haunted by the genocide in Rwanda, capitalism, imperialism, Botswana, Ghana, Senegal, and Tanzania. The world is burning now. Soldiers are turning into dust. I am a robot. Drinking her coffee, barefoot in jeans with her hair tied back with a scarf that has orange flowers on. I am also a volcano lover, compatriot, and poet swimming in this large cup of tears that I drink from.
This state of despair and unhappiness is organic in nature. To live the winning way I have to write, to become conscietized in this global political climate. These brutal lectures are the harvest of Maya Angelou and Oprah's friendship. Let this be the beginning of a beautiful friendship between two poets. One from Malawi, and one from South Africa. For to question everything in life is a powerful meditation on this landscape of information, and to question nothing is like saying that poets are both the life, the living dynamics, and the death of what defeats modern society. We are Moses in the wilderness of funeral decay, and there is a kind of grassroots silence in that reckoning with the vivacious rapture of the world, and the human being's physical body, and emotional, mental and verbal blank slate incomplete and stainless.