RescEU assets mobilised to help Greece fight devastating forest fires
Following a request for assistance from Greece on 13 August 2019, rescEU assets have been mobilised to tackle forest fires ravaging several areas of Greece. As an immediate response, the European Union has already helped to mobilise 3 forest fighting planes from rescEU reserve from Italy and Spainto be dispatched swiftly to the affected regions.
rescEU is the EU's strengthened EU Civil Protection Mechanism, whose reserve includes firefighting planes and helicopters. Through rescEU, the EU reinforces its collective ability to respond to disasters that affect European countries. This is the first ever deployment of the rescEU assets.
Commissioner for Humanitarian Aid and Crisis Management Christos Stylianides said: "The EU stands in full solidarity with Greece at this difficult time. The planes are already in action, fighting the fires. This immediate response proves the added value of rescEU which makes our response more robust, quick and efficient. Moreover, this is a real example of the common European values on which rescEU is based: solidarity and protection of lives of our European citizens. I am thankful to Italy and Spain for their offers of assistance. We stand ready to provide further assistance."
Commissioner Stylianides is in constant communication with the Greek authorities. Today, the Commissioner is in Athens where he met with Prime Minister Kyriakos Mitsotakis and visited the Crisis Centre of the Greek Civil Protection to be briefed along with the Minister for the Protection of Citizens Michalis Chrysochoidis and oversee the operation of the rescEU assets.
The European satellite mapping system Copernicus is helping to provide damage assessment maps of the affected areas.
Background
The EU Civil Protection Mechanism strengthens cooperation between Member States/Participating States in the field of civil protection, with a view to improving prevention, preparedness and response to disasters. Through the Mechanism, the European Commission plays a key role in coordinating the response to disasters in Europe and beyond.
When the scale of an emergency overwhelms the response capabilities of a country, it can request assistance via the Mechanism. Once activated, the Mechanism coordinates assistance made available by its Member States/Participating States through spontaneous offers. In addition, the EU has created the European Civil Protection Pool to have a critical number of readily available civil protection capacities allowing for a stronger and coherent collective response. Should the emergency require additional, life-saving assistance, the new rescEU reserve can be used as a matter of last resort.
To date, all EU Member States participate in the Mechanism, as well as Iceland, Norway, Serbia, North Macedonia, Montenegro, and Turkey. Since its inception in 2001, the EU Civil Protection Mechanism has responded to more than 300 requests for assistance inside and outside the EU.
Europe and Central Asia Ministers endorse new roadmap to reduce risk of disasters amid Covid-19 crisis
Governments across Europe and Central Asia have backed a roadmap towards preventing future disasters including new pandemics in the face of growing threats from climate change and disease outbreaks.
As Europe witnesses a resurgence of Covid-19 cases after a summer of lethal floods, forest fires, and disaster-induced displacement, ministers from 27 countries endorsed the 2021-2030 plan at the European Forum for Disaster Risk Reduction (EFDRR), hosted by the Government of Portugal and organised by the UN.
"This European Forum for Disaster Risk Reduction comes at an important moment, in the aftermath of COP26 in Glasgow," said António Guterres, UN Secretary General.
"While Disaster Risk Reduction covers hazards that goes beyond climate, it is clear that the world will live with extreme weather events for generations to come.
"Prevention saves lives – and money. The Covid-19 pandemic, for example, could have been mitigated by an investment of billions instead of a response which is costing trillions."
The roadmap sets out concrete priorities and actions to reduce disaster risk and losses as part of the Global Agreement on the Sendai Framework for Disaster Risk Reduction. These include strengthening national and local strategies to bolster a range of disaster risk, including pandemic preparedness in light of the lessons learned during the Covid-19 pandemic.
The roadmap also prioritises investment in critical infrastructure to protect against rapidly increasing climate risk, early warning systems to save more lives from disasters and working together to tackle cross border risk.
While demonstrating regional cooperation and solidarity, ministers participating in the Forum also outlined the commitments made at a national level to preventing future disasters.
Host Portugal emphasised how the Portuguese government and agencies have taken a proactive approach to manage disaster risk in the five years since the devastating wildfires of 2017, in which scores of people lost their lives, rather than react to disasters after they happen.
Eduardo Cabrita, Minister of Internal Affairs of Portugal, said: "We should act at the local level, at the national level, at the European level, and at the global level. This meeting comes at a critical moment in our region which is still impacted by the Covid-19 pandemic and is increasingly affected by climate change."
"Europe and Central Asia has witnessed a growing number of disruptive events in recent years, from the Covid-19 pandemic to wildfires and flooding, many of which have been exacerbated by the worsening impacts of climate change," said Mami Mizutori, UN Special Representative of the Secretary General for Disaster Risk Reduction.
"By supporting the EFDRR roadmap, European and Central Asian governments demonstrate their commitment to investing in prevention rather than risk exposure to the mounting costs of climate change and other hazards."
According to the latest IPCC Report, extreme rainfall and flooding are projected to increase across most parts of Europe with a temperature increase of 1.5C. Under a 3C increase, the economic cost of future climate-related disasters is projected to be 15 times greater than it is today.
Extreme weather events have doubled over the last 20-year period when compared with the previous two decades, and every $1 invested in improving the resilience of critical infrastructure could save up to $4 in reconstruction
The EFDRR Roadmap 2021-2030 supports the Sendai Framework's coordinated implementation for disaster risk reduction as well as the UN's Sustainable Development Goals, which include climate action, and sustainable cities and communities.
Commission adopts contingency plan for food supply and food security in times of crisis
Following the COVID-19 crisis and as announced in the Farm to Fork Strategy, the EU intends to step up coordination at European level to ensure citizens do not face food shortages during crises. The contingency plan adopted today acknowledges the overall resilience of the EU food supply chain, identifies existing shortcomings, and puts forward actions to improve preparedness at EU level. To do this, the Commission will establish a European Food Security Crisis preparedness and response Mechanism (EFSCM), a group of food supply chain experts coordinated by the Commission to exchange data, practices and strengthen coordination.
Lessons learnt from the COVID-19 crisis
The COVID-19 crisis has shown the resilience of the agricultural, fisheries, aquaculture, and food sectors, avoiding that the health crisis also resulted in a food security crisis. To support these sectors, the EU took exceptional measures.
The Common Agricultural Policy (CAP) and the Common Fisheries Policy (CFP), for instance, provided tools to counter market imbalances or producers' cash flow issues. Furthermore, to ensure the movement of goods and of essential workers in the single market, the Commission established green lanes and published guidelines that enabled close coordination between Member States for smooth border crossings.
Today's Communication acknowledges that further improvement is needed in some areas to continue to ensure food supply and food security in times of crisis.
The EU contingency plan for food supply and food security
With the growing impact of climate change and environmental degradation on food production, as well as risks related to public health, cyber threats or geopolitical shifts threatening the functioning of the food supply chain, an EU contingency plan for food supply and food security is ever more relevant.
Key to improving EU preparedness, this contingency plan embraces a collaborative approach between all public and private parties being part of the food supply chain. From the private sector, this includes farmers, fishers, aquaculture producers, food processors, traders and retailers as well as transporters and logisticians for instance. EU, national and regional authorities will also be central to this plan.
The plan itself will be rolled out by the European Food Security Crisis preparedness and response Mechanism, to be launched by the Commission.
The EFSCM will rely on a group of experts, combining Member States and some non-EU countries representatives and actors from all stages of the food chain, and a set of rules of procedures governing its functioning. The group will meet periodically, and in the event of a crisis, at very short notice and as frequently as necessary.
It will focus on specific activities and a set of actions to be completed between mid-2022 and 2024:
foresight, risk assessment and monitoring: improve preparedness by making use of available data (including on weather, climate, markets); further analysis of vulnerabilities and critical infrastructure of the food supply chain;
coordination, cooperation and communication: sharing information, best practices, national contingency plans; development of recommendations to address crises; coordination and cooperation with the international community.
Background
In May 2020, the Commission adopted the Farm to Fork and Biodiversity strategies. These two mutually reinforcing strategies were presented as core parts of the European Green Deal to enable the transition to sustainable food systems and to tackle the key drivers of biodiversity loss.
The Farm to Fork Strategy announced several important initiatives, including the contingency plan for ensuring food supply and food security in times of crisis and the adoption, by end of 2023, of a framework legislation for sustainable food systems, to further accelerate the transition towards a sustainable food system.
Conditions worsen for stranded migrants along Belarus-EU border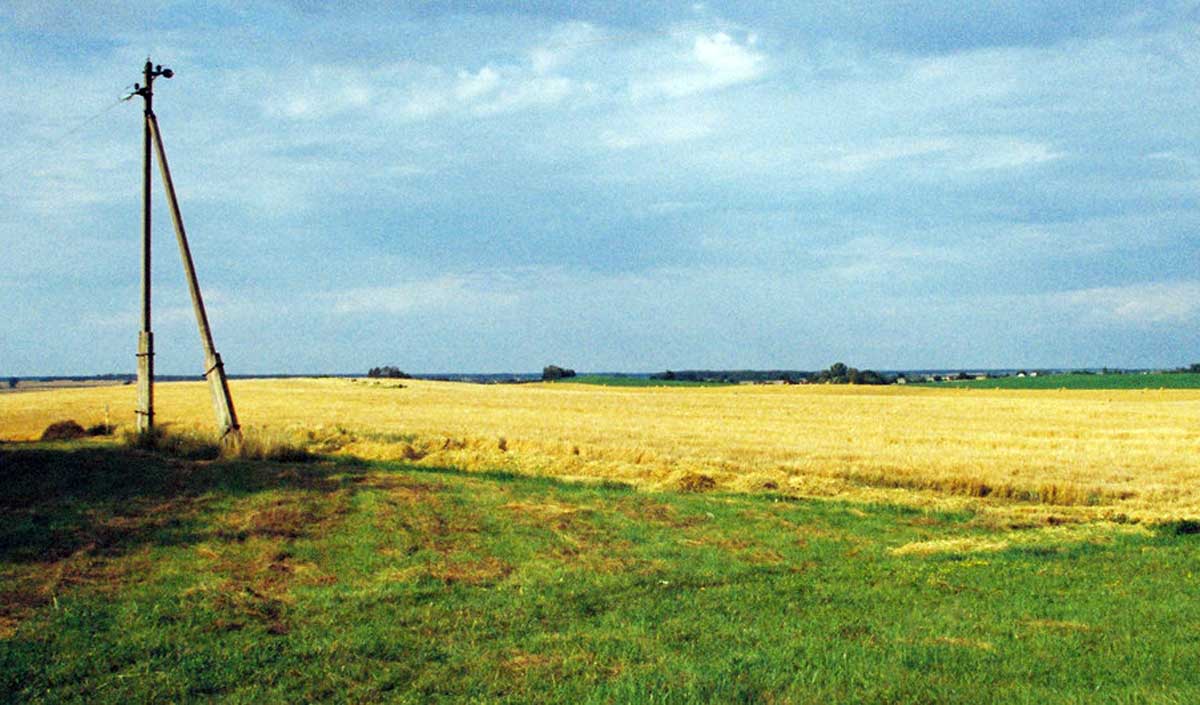 At least eight people have died along the border between Belarus and the European Union, where multiple groups of asylum-seekers, refugees and migrants have been stranded for weeks in increasingly dire conditions.
The UN Refugee Agency, UNHCR, appealed for urgent action on Friday, to save lives and prevent further suffering at the border with Latvia, Lithuania, and Poland. The latest casualty was reported within the past few days.
UNHCR warned that the situation will further and rapidly deteriorate as winter approaches, putting more lives in danger.
For the Agency's Regional Director for Europe, Pascale Moreau, "when fundamental human rights are not protected, lives are at stake."
"It is unacceptable that people have died, and the lives of others are precariously hanging in the balance. They are held hostage by a political stalemate which needs to be solved now," he said.
According to media reports, the EU regards the increase in asylum seekers at the border, a direct result of Belarus, in effect, weaponizing migrants, in retaliation for sanctions placed on the Government over the suppression of the protest movement following last year's disputed re-election of President Lukashenko.
International group
Among those stranded are 32 Afghan women, men and children. They have been left in limbo between Poland and Belarus since mid-August, unable to access asylum and any form of assistance. They do not have proper shelter and no secure source of food or water.
A group of 16 Afghans tried to cross into Poland this week, but they were apprehended and not allowed to apply for asylum. They were also denied access to legal assistance. Within a few hours, they were pushed back across the border to Belarus.
So far, UNHCR has not been granted access to meet with the group from the Polish side, despite repeated requests, and only met them a few times from the Belarusian side to deliver life-saving aid.
International law
The Agency has been advocating for the group to be granted asylum, since the Afghans have expressed their wish to settle either in Belarus or in Poland.
The request has been ignored by both sides. For UNHCR, that is "a clear violation of international refugee law and international human rights law."
"We urge Belarus and Poland, as signatories to the 1951 Refugee Convention, to abide by their international legal obligations and provide access to asylum for those seeking it at their borders.
"Pushbacks, that deny access to territory and asylum, violate human rights in breach of international law", said Mr. Moreau.
UNHCR urges the authorities to determine and address humanitarian and international protection needs, and find viable solutions. The agency also stands ready to support refugees, together with other relevant stakeholders.
"People must be able to exercise their rights where they are, be it in Belarus or in Poland or other EU States where they may be located. This must include the possibility to seek asylum, access to legal aid, information and appropriate accommodation", Mr. Moreau concluded.