Reality-Denial Among America's Democratic Party Faithful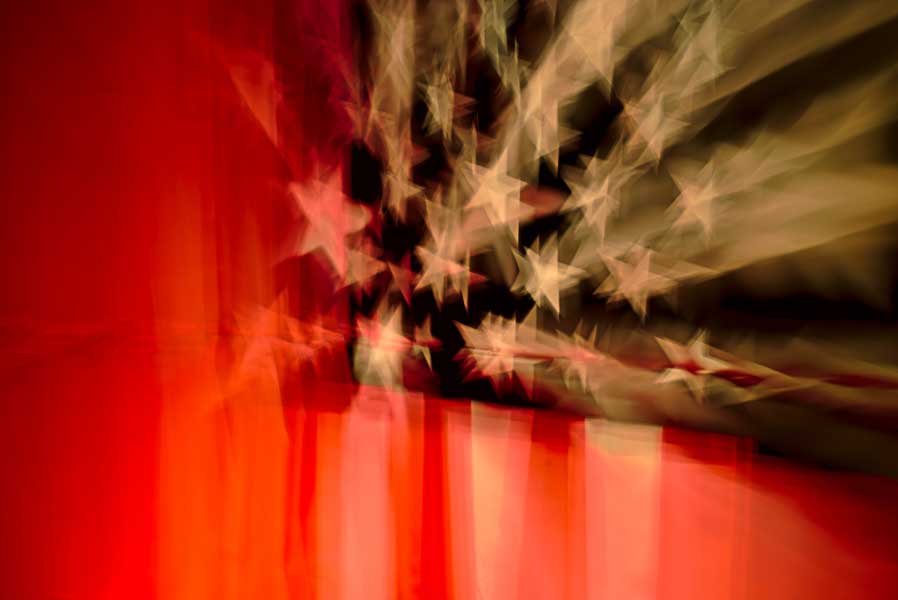 I used to be a Democrat, until the majority of Democrats in the U.S. Senate voted in 2002 for George W. Bush's 2003 catastrophic invasion of Iraq, even though everything that Bush and his Administration were alleging the invasion to be based on were mere lies, by him and his Administration. A Senator or Representative is supposed to represent the interests of the American public, not of the billionaires who control Lockheed Martin and ExxonMobil and Halliburton, etc., but those Democrats (and virtually all Republicans also) represented those billionaires, and certainly NOT the American public. Among the 29 Democratic Senators who, on that fateful day of 11 October 2002, voted to authorize Bush to invade Iraq, were the Party's 2004 Presidential nominee John Kerry, and its 2016 Presidential nominee Hillary Clinton, and its likely 2020 nominee Joe Biden. (Barack Obama wasn't yet a member of Congress in 2002.) In other words: the Senators who did, included the ones whom Democrats chose (and still are expected to choose) as their Presidential nominees. There is no apology for such treachery as those Senators (and 68% of the House, too) perpetrated by authorizing that criminal invasion, other than to say "I made a mistake," but if I could see, even at that time, that it was all mere lies, then were they, our most successful Senators (and Representatives), really such nitwits that they could not — they, who are surrounded by lobbyists and not actually by the people they are supposed to represent? They joined in with George W. Bush's lies, because they chose to be surrounded by such lobbyists, even though all of Bush's efforts to get the U.N. to endorse an invasion of Iraq turned out to be fruitless. And, then, on 17 March 2003, he, our American President, suddenly warned the U.N. weapons-inspectors to leave Iraq immediately so Bush could invade that country, which had never invaded, nor even threatened to invade, the United States. This was a clear case of international aggression, just like what Justice Robert Jackson who headed the U.S. prosecution team at the Nuremberg Tribunal after WW II charged Hitler's top henchmen for having done, and for which those men became executed. Why not Bush, now, for Iraq; why not Obama, now, for Libya; why not Obama, now, for Syria; why not Trump, now, for Syria; why not Trump, also, for Venezuela, if he also invades there? Fascists, all of them, but in today's America, the public are unconcerned about that, and respond only as political partisans, supporting Democratic Party billionaires' candidates against Republican Party billionaires' candidates, or vice-versa, and not even giving a damn about the millions of senselessly slaughtered in Iraq, Libya, Syria, and elsewhere, for which America's top responsible officials should therefore be internationally prosecuted, and perhaps hung (like at Nuremberg). So, the only reason, now, to have any loyalty to either of America's Parties is a mixture of stupidity and psychopathy. And that describes today's Democrats, just as much as it does today's Republicans.
The leading political news-site for Democratic-Party operatives and loyal followers is politicalwire.com, and their reader-comments display starkly the mentality that — on this Party's side — guides the Party's electorate. Those reader-comments display a Party that's a dream for the Democratic Party's billionaires, because the mentality they display is slavish — not physically slavish, but mentally slavish, the slavery of people who hug their prejudices, and who hate anyone (even fellow-Democrats) that challenges their prejudices (tries to help free them from their mental slavery). So: Democratic Party voters' prejudices have become locked-in, and those people refuse to allow any way out of their existing prejudices. These operatives and voters insist upon retaining their prejudices, exactly as they are. For the Democratic Party's billionaires' lobbyists, and media, and think tanks, to have their way with those people, is so easy — it's like dealing with a slave who says, "Whip me again, Mas'r." It's a pathetic political form of self-flagellation, which views the master as being rightfully superior to one's self — to one's own mental faculties — handing the whip to that 'superior' or master. Is this what American politics has now come down to? It's what has caused the Democratic Party to be as neoconservative — American imperialist — as is the Republican Party.
On August 8th, Political Wire headlined "Russian Interference Likely Did Not Affect 2016 Result", and summarized, and linked to, an extremely careful and well-planned and executed, thoroughly scientific, study, which concluded that, "I find no evidence that Russian attempts to target voters in key swing states had any effect on the election results in those states. Instead, the results were almost totally predictable based on the political and demographic characteristics of those states, especially their past voting tendencies, ideological leanings, and demographics." He found absolutely "no evidence" that it "had any effect" upon the electoral outcome. Anyone who would have clicked through there to the actual study itself would have seen that it was definitive on its subject, and that there is no reasonable basis for accepting Hillary Clinton's distorting insinuations that she had lost the election because of Russian interference. This study's author accepted unquestioningly the Mueller Report in its allegation (on its page 19) that Russia's Government "sought to influence [American] public opinion through online media and forums … as early as 2014." However, even the Mueller Report doesn't anywhere allege that Russia "tried to" or "attempted to" cause America's voters to prefer one candidate over another candidate in the election. Even an allegation like that would have been devoid of even that Report's own shabby evidentiary standard to become cited. In other words: even the Mueller Report doesn't play so fast-and-loose with truth for it to allege anything that is at all contradictory to anything in this scientific analysis and conclusion about the matter: that Hillary Cinton's defeat cannot rationally be even hypothetically blamed on 'Russian interference'. If there was such interference, no one has yet nailed it. Insinuations have replaced it. Anyone who believes such an allegation is a willing mental slave. How common are such slaves, actually?
A good indication of how common they are is the Disqus thread (the reader-comments) to that Political Wire summary of the scientific study's findings:
As was earlier noted, readers at that site are Democratic Party operatives, and extremely loyal Democratic Party voters. Overwhelmingly, those readers are sloughing off that scientific study and analysis of the data. Some do so by attacking its author, as being just "one person with one opinion," and referring (mainly) to the extremely partisan Democratic Party propaganda-organ the New Yorker, and its rabidly partisan Jane Mayer's 24 July 2018 "How Russia Helped Swing the Election for Trump", which summarizes Kathleen Hall Jamieson's book, Cyberwar: How Russian Hackers and Trolls Helped Elect a President — What We Don't, Can't, and Do Know, which book was effectively and accurately destroyed in a two-star review of it at Amazon, by a "B. Wilson," titled, appropriately, "Little if any real proof is established that the Russians swung the election. A top 10 list." Looking at the Jamieson book itself, one sees no consideration whatsoever of the data and issues which were dealt with — quantitatively, and on the basis of high quality empirical facts — in the scientific study. Instead, Jamieson's work is a non-quantitative 'analysis' that's actually loaded with, and built upon, hedged assertions, such as "We can surmise the probable although not certain impact Russian shenanigans had on the balance of messages between the two major party campaigns" — and no data, and no counts, but pure hypothesization, without clear derivation from specific instances of anything. Her book is even less trustworthy than the Mueller Report that it cites so frequently. In short: it's trash. But that's good enough to override science, in the minds of believing partisans — mental slaves: people who ignore proven truth, in order to sustain their existing prejudices.
Jane Mayer said of Jamieson's book, "In two hundred and twenty-four pages of extremely dry prose, with four appendixes of charts and graphs and fifty-four pages of footnotes, Jamieson makes a strong case that, in 2016, 'Russian masterminds' pulled off a technological and political coup. Moreover, she concludes, the American media 'inadvertently helped them achieve their goals.'" Anyone who thinks that American media were predominantly slanted for Trump instead of for Hillary is beyond all reason and evidence — but there they are at Political Wire, as readers, commenting upon a squib, which summarizes this scientific study (the first and only one on the subject).
Of course, such closed-mindedness is good for sustaining any political party, but it can destroy any democracy.
NOTE: Incidentally, while I consider that scientific study to be definitive on its topic, I strongly disagree with its author's analysis, in his 2018 book, The Great Alignment: Race, Party Transformation, and the Rise of Donald Trump, to the effect that "elites and activists" haven't shaped "the American social and cultural landscape" of our time. As a historian (which he certainly is not — he's a political scientist), I believe that, specifically (and ever since at least the time of FDR's death in 1945) the wealthiest Americans (and not merely ambiguous "elites and activists") did shape it, to become, as it now is: fascist. That's why both Parties now are fascist — one liberal fascist, and the other conservative fascist. Liberalism is not progressivism. And fascism (extreme conservatism) is the opposite of progressivism. By contrast, liberalism mixes together those two opposites. (Fascism is the modern form of feudalism, and derives from that. Progressivism is the anti-fascism.) Furthermore, by now, there exists massive empirical evidence that the U.S. Government, at least ever since 1981, is no democracy, at all, but is instead ruled only by its very wealthiest and well-connected citizens, so that, as the first of these studies phrased this matter: "The preferences of the average American appear to have only a minuscule, near-zero, statistically non-significant impact upon public policy." (A superb 6-minute video summary of that landmark study is here.) Consequently, that book is bad even within its own field of political science. The book's author, furthermore, displays there a strong prejudice favoring the Democratic Party. Fortunately, however, his scientific analysis of the 2016 election was unafflicted by that, or any other, prejudice. It was straight science. Furthermore, any ad-hominem attack (such as is common in the Political Wire reader-comments) is entirely unscientific regarding any study, including that author's. Virtually all of the reader-comments at that Political Wire article reflect mental slaves. Instead of their being grateful to the study's author for freeing them from lies which afflict them, they insult that messenger of science.
Furthermore: on 14 June 2016 (just 17 days after Trump won the Republican nomination) Dylan Matthews at Vox had headlined "One of the best election models predicts a Trump victory. Its creator doesn't believe it." Matthews opened: "One of the most respected and accurate forecasting models in political sciences says that Donald Trump will win the 2016 presidential election, and by a fairly comfortable margin at that. There's just one problem: Its creator doesn't believe his own forecast." That author, Professor Alan I. Abramowitz's, formula for predicting U.S. electoral outcomes will probably now become standard. (Trump had actually won by slightly less than Abromowitz's model predicted, and this is what Abromowitz's 8 August 2019 article was now documenting. He points out there that especially in Michigan, Wisconsin, and Pennsylvania — the three states which decided the election's outcome — Trump's victory-margin was, in fact, lower than Abromowitz's model had predicted it would be. So, when that Political Wire commenter attacked this author, as being just "one person with one opinion," he was attacking the one person who had actually predicted accurately not just the 2016 Presidential election's outcome, but the reasons why Trump was heading for victory. He was attacking the only person who had publicly figured these things out, in advance of the outcome.)
To be a mental slave is to be a believer in lies. This type of slavery was first documented anecdotally in Charles Mackay's 1841, 500+page, classic, Extraordinary Popular Delusions And The Madness Of Crowds. How is democracy possible with so many willing mental slaves voting — regardless of what the particular Party is? Is democracy impossible? Is the political situation actually hopeless? Shouldn't overcoming prejudice — anti-scientific thinking (a tendency to believeonly what one wants to believe) — be actually the chief purpose of all publicly financed education?
Author's note: first posted at strategic-culture.org
Witnessing Social Racism And Domestic Terrorism In Democratic America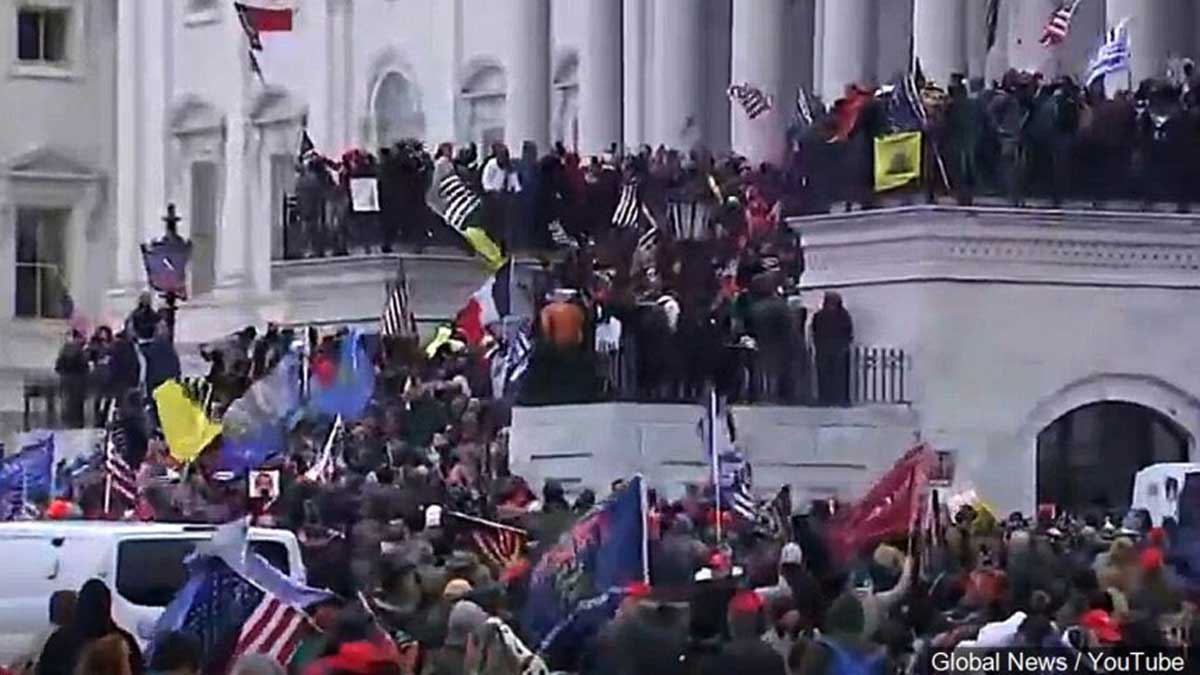 With just less than two weeks away from President-elect taking the office, the United States of America witnessed the worst of the worst it could ever do, since its discovery. Anti-democracy moves and violence is what American leadership stood against around the world and in particular in recent times since the Arab Spring, but the same 'Mini Arab Spring' was faced by America itself. The brave soldiers of America who took arms and enjoyed Saddam's palace could not protect its own legislative branch, details about which make the very beginning of the American Constitution. The savior of democracy is struggling democracy at home as white supremacists and Trump supporter militias stormed at the US Capitol. Before having a critical outlook through the lens of Johan Galtung's triangle of violence, it is potent to dig into what exactly is causing this situation in America. This started as protests at the National Mall which soon after Trump's incitement turned into riots at the Capitol Building by masses without masks, painted with Republican colors and wrapped in MAGA merchandise. This storm over Congress seats came after months long instigation of Donald Trump's claims about rigging in elections and his refusal to accept the results and especially when on Wednesday the Congressmen gathered to count the electoral votes and officially declared Biden as the next President of America. Amidst this siege over Capitol, arrests and vandalism of state property; Joe Biden was officially validated as the 46th President of the United States of America.
Apart from what became highlight of that week about Capitol Hill being invaded by pro-Trump supporters, critically analyzing the situation, it is evident enough that MAGA riots and Black Life Matters riots were quite evidently, differently handled by the state forces. This discrepancy in response to BLM can be better explained through Galtung's 3 sides of violence. Galtung's triangle shapes around three joints of connections: direct, cultural and structural violence, while the former has its roots in the latter two. Structural violence is defined as the unequal access and advantages to one racial, political, ethnic or religious group than the other in social and political orientations of systems that govern the state. Structural violence or social racism is evident in the varying responses that despite warnings about possible attacks during the electoral vote counts, Police did not seek advance help to prevent it, rather National Guard was deployed an hour after the protestors had already breached the first barricade. While in the case of BLM, the aggression of the Police and National Guard was evident in their gestures. While the anti-racism protests in June last year faced militarized response, none was done with anti-democratic riots.
While social racism is evident in America, it is yet to be witnessed what is to come next. Speaker of the House of Senate, Nancy Pelosi has already indicated removing President Trump from his office through the 25th Constitutional Amendment. Along with this, Joe Biden's remarks about the situation also have long-term repercussions as well as expectations. Repercussions might come in terms of him calling the protestors as "domestic terrorists". The FBI defines domestic terrorism as: "Violent, criminal acts committed by individuals and/or groups to further ideological goals stemming from domestic influences, such as those of a political, religious, social, racial, or environmental nature." America, since more than 2 decades is already fighting its war against terrorism in various segments of the world, the use of this word at home, although might bring support for Biden's sympathies for BLM and democracy, yet it might have long-term impacts. Mentioning of expectations, Americans at home and abroad, both desire to see actual reforms followed by on ground implementations to counter structural violence. Along with this, Biden shall have to re-construct the de-constructed notion that political violence and threat to democracy is far away from America and is for third world countries. The states upon which America used to show serious concern and used to send arms for their national interests are showing their worry over the situation in America which is even termed as 'coup'. Having pin-pointed all this, Biden's era needs a lot of reconstruction before it opts to enter any third world country or show its presence in any new Spring for democracy outside America.
Joe Biden and his first contradictory foreign policy moves
Those who thought that the elderly American President, formerly Barack Obama's vice-President, would step into the international limelight as the wise and moderate statesman he had been during the election campaign have had to revise their judgement.
Just a few weeks after taking office, Joe Biden abruptly brought the United States back onto the Middle East stage with a dual political-military move that has aroused considerable perplexity and protest in the United States and abroad.
As Pentagon spokesman John Kirby pointed out, the first surprise move decided directly by the President was to order an aerial bombardment against two bases of militiamen believed to be close to Hezbollah and Iran, located in Syria near the border with Iraq.
Between 22 and 27 people, whether militiamen or civilians, are reported to have died in the attack, which took place during the night of February 25.
The order to strike the pro-Iranian militias was motivated by Biden's need to react to an attack in Erbil, in Iraqi Kurdistan, at the beginning of February against a U.S. army logistics base, which resulted in the death of a Filipino employee of the base.
Commenting on the incident, Pentagon spokesman Kirby said: "The airstrikes have destroyed warehouses and buildings used on the border by pro-Iranian militias Kathaib Hezbollah and Kataib Sayyid al Shuhaba and have conveyed the unambiguous message that President Biden will always act to protect American personnel. At the same time, the action is intended to deliberately pursue the goal of de-escalating tension in both eastern Syria and Iraq'.
Apart from the fact that it sounds ambiguous to justify a surprise attack on the territory of a (still) sovereign State like Syria with the need to "reduce tension" in the region, President Biden's initiative has aroused not a few perplexities also in the United States, in addition to the obvious protests of the government in Damascus.
While many Republican Senators and Congressmen have approved of Biden's actions because, as Republican Senator Pat Toomey has argued, "Biden has the right to respond with weapons to the recent attacks supported by Iran against American interests", members of his own party have not hidden their criticism and perplexity because allegedly the President did not respect the exclusive prerogatives of Congress in terms of "war actions".
Democratic Senator Tim Kane was very harsh and explicit: "an offensive military action without Congressional approval is unconstitutional".
His colleague from the same party, Chris Murphy, told CNN that "military attacks require Congressional authorization. We must require that this Administration adheres to the same behavioural standards we have required from previous Administrations…
We require that there be always legal justification for every American military initiative, especially in a theatre like Syria, where Congress has not authorised any military initiative".
With a view to underlining the inconsistency of the White House's justification that the attacks were to 'reduce tension' in the region, Democratic Congressman Ro Khana publicly stepped up criticism by saying, "We need to get out of the Middle East. I spoke out against Trump's endless war and I will not shut up now that we have a Democratic President".
As we can see, the criticism levelled at President Biden has been harsh and very explicit, thus marking the premature end of the 'honeymoon' between the Presidency and Congress that, in the U.S. tradition, marks the first hundred days of each new Administration.
President Biden's military show of strength appears to be marked not only by the doubts over constitutionality raised by leading members of his own party, but also by the contradictory nature of the motivations and justifications.
According to the White House, in view of reducing tension in Syria, bombers need to be sent, without prejudice to the need to "convey a threatening signal" to Iran, at the very moment when the President himself is declaring he wants to reopen the "nuclear deal" with Iran, i.e. the dialogue on the nuclear issue abruptly interrupted by his predecessor.
In short, the new President's opening moves in the Middle East region do not seem to differ too much from those of his predecessors who, like him, thought that military action – even bloody and brutal – could always be considered a useful option as a substitute for diplomacy.
This military action, however, seems scarcely justifiable in its motivations if it is true that President Biden intends to reduce the tension in relations with Iran, which have become increasingly tense due to initiatives such as those of his predecessor, Donald Trump, who at the beginning of last year ordered the assassination of the highest-ranking member of the Iranian military hierarchy, Qassem Suleimani, who was shot by a drone near Baghdad.
President Biden's other move that, in a delicate and sensitive theatre such as the Near East, appears at least untimely, was to authorise CIA to declassify the report on the assassination of the Saudi journalist, Jamal Khashoggi, killed in 2018 on the premises of the Saudi Consulate in Turkey.
The CIA report bluntly accuses Crown Prince Mohammed Bin Salman of ordering the murder of the dissident journalist. Its publication, authorised by President Biden, has sparked a storm of controversy inside and outside the United States, thus seriously calling into question the strategic relationship between the United States and Saudi Arabia, which over the years has been painstakingly built with the dual aim of counterbalancing Iran's presence and influence in the Lebanon, Syria and Iraq, as well as controlling the extremist impulses of rich and dangerous regional partners such as Qatar.
Prince Bin Salman, now firmly established as sole heir to the Saudi throne, is a compulsory counterpart of the United States.
In vain (and recklessly), President Biden has publicly declared his preference for a direct dialogue with King Salman.
The 85-year-old King, however, is not only in poor health conditions, but has also clearly told the Americans that he has the utmost confidence in "his sole and legitimate heir" to whom he has already actually delegated the management of the Kingdom's affairs.
President Biden's Administration, and its new Secretary of State, Antony Blinken, have never made a secret of preferring another Crown Prince as a potential counterpart, namely Mohammed Bin Nayef, who is very close to CIA thanks to the good offices of the former Chief of the Saudi intelligence services, Saad Al Jabry. Nevertheless, in the complicated world of the Saudi Court, things do not always proceed in the simple and straightforward way preferred by the Americans.
Mohammed Bin Najef is currently in prison on corruption charges and is therefore definitely out of the race for the throne, while his CIA liaison, Al Jabry, has self-exiled to Canada to escape the 'persecution' he believes has been orchestrated by the Saudi courtiers.
If the United States wants to keep on playing a role in the Middle East and possibly exercising a stabilising function in a region which was greatly destabilised by George W. Bush's unfortunate Iraqi adventure, which effectively handed Iraq over to the Shi'ites close to their Iranian "brothers" and gave Iran the keys to control the Persian Gulf, the President and his Secretary of State will have to rely on a good dose of political realism, leaving out of the dialogue with Saudi Arabia the ethical considerations which, although justified, do not seem appropriate, also because America has never seemed to have had many scruples when it comes to physically eliminating its 'adversaries' with very hasty methods, be they an Iranian general, two dozen unidentified Syrian militiamen or their relatives.
In short, the early stages of Biden's Presidency do not look very promising. Allies and adversaries alike are waiting for the United States to get back on the field in the most sensitive areas with pragmatism and realism, two factors that seem rather lacking in Joe Biden's preliminary foreign policy moves.
Biden's Syria strikes don't make him a centrist Democrat – they make him a neocon
Biden's Syria strikes last week left many of his supporters, including me, surprised.
The Syria strikes don't make Biden the centrist Democrat that we knew we were getting – they make him a neocon. 22 Syrians died as a result, as the US forces aimed at Iran-backed militias in Syria in an attempt to take down adversaries – not to disturb an imminent attack on civilians or to stop genocide, for example.
My own initial analysis of Biden's foreign policy outlook pinned him as a classical Democrat, but his first moves put him further and well beyond the center to the right than what generally defines a classical foreign policy Democrat.
Humanitarian reasons as a justification for the use of force is what separates hawkish centrist Democrats from the neocons on the right. And that's not a small difference. For neocons, spreading democracy and regime change suffices. But that's not the case for Democrats. The Biden Administration knows this very well. That's why what counts as "humanitarian" in Syria is key for the Biden Administration and that's why "humanitarian" is getting a very ugly, tortured reading in the first State Department statements. This week the State Department's Spokesperson Ned Price tweeted that the State Department commemorates the one year anniversary of the death of 33 Turkish soldiers who "lost their lives protecting innocent Syrian civilians in Idlib from the brutality of the Assad regime and its Russian and Iranian backers".
As a quick refresher, Turkey entered Kurdish northern Syria after Donald Trump gave Turkish leader Erdogan the green light to settle his score with the Kurds who were bravely fighting ISIS in Syria as American allies. That was back in late 2019. Then Erdogan overplayed his hand by entering a completely new Syrian province with no Kurds in order to expand Turkish presence in Syria. At the time, Erdogan turned to his party with the words: "we are now the hosts here", indicating that Erdogan thought that he was running the show in the newly invaded Syrian province. Russian President Vladimir Putin then taught Erdogan a lesson by striking the Turkish base and killing 33 Turkish soldiers in a preview of what was in store for Turkey if Erdogan forgot who actually calls the shots in Syria. At no point in time, were the Turkish soldiers on a humanitarian mission, as represented by the US. Turkey clearly invaded Kurdish Syria to displace and settle score with the Kurds, flattening and erasing whole villages, and then continued south into uncharted, not Kurdish territories before it got a slap on the wrist by Putin. Erdogan then had to go to Moscow to give explanations and bow to Putin in an attempt to patch things up.
This is why the State Department's reading of what happened is truly troubling. The State Department not only closed its eyes to Turkish human rights violations but now even tries to represent and commemorate them as humanitarian and good. That is ugly and dangerous. And it's a blatant lie.
The Biden Administration's first moves show that Biden is mostly likely forgetting who elected him and why. This is not what the progressive left that put him in office signed up for. One month in is too soon to be already disappointing fans and supporters.
The Biden Administration's foreign policies will be similar to Trump's policies but what's more dangerous is that they will be couched in hypocritical, polished human rights and humanitarian rhetoric lauding big human rights abusers as well-intentioned humanitarians. I don't know who I prefer then – the straight-forward Trump with whom what you get is what you see in foreign policy and who was easy to criticize because he stated his intentions clearly, or the professionally seasoned and refined Biden who is much better at dressing his true policies in hypocritical narratives that serve as a smokescreen for the slowly crystallizing idea that in foreign policy, Biden is just a more polished Trump.