Ask the expert: Vision health as you age
Many people expect their eyesight to decline with age — perhaps requiring a stronger eyeglass prescription or "readers." Some vision changes are linked to age, but there are steps to consider to help our eyes stay as healthy as possible.
Dr. Linda Chous, OD, chief eye care officer, UnitedHealthcare, answered the following questions:
1. Are my eyes going to keep getting worse as I age?
While your eyesight is not guaranteed to deteriorate with age, it is normal to notice changes to your vision as the years pass, including:
Minor adjustments to your eyeglasses prescription or needing to use "readers" for the first time;
Trouble distinguishing colors, such as blue from black; and
The need for more light to see well.
Although these changes are often normal, they can also be signs of conditions like cataracts or even diabetes. It is important to maintain regular appointments with your eye doctor to help identify pressing concerns. If you experience sudden vision loss or any rapid change to your eyesight, contact your eye care provider immediately.
2. What are the tiny spots or specks that float across my vision?
These tiny threads of protein float across the gel-like substance between your eye's lens and retina.
Usually there is no need to worry if you notice these spots occasionally and they disappear after a few minutes, but only a dilated eye examination can determine the cause of the "floaters."
If your vision is overcome by these specks or you notice vision loss, contact your eye doctor, as it could be a symptom of a sight-threatening condition.
3. What are some common vision-related diseases that come with age?
Age-related macular degeneration (AMD)
AMD is the leading cause of vision loss in people over 65. AMD causes damage to the macula, the small spot on the retina that enables people to see clearly and view things straight ahead of them.
Common symptoms are distortion and blurring of the center of your field of vision. If caught early, there are potential benefits from certain prescription medications and nutritional supplements. Late-stage AMD is much more difficult to treat.
Certain factors like heredity, ultraviolet light exposure and smoking may increase the risk of AMD. Consult with your eye doctor to determine if a preventive treatment plan is right for you.
Cataracts
A cataract is the clouding of the lens in your eye, blocking the flow of light to the back of your eye (retina), which ultimately causes loss of sight. Most form slowly and do not cause pain. Significant clouding can form in some people and, ultimately, negatively impact vision.
Cataracts are treatable via surgery that replaces the clouded lens with a clear plastic lens. Cataract surgery is generally safe and one of the most common surgeries in the U.S. Once a cataract is removed, it cannot grow back.
Glaucoma
Glaucoma is caused by increased pressure inside the eye, which can cause permanent vision loss and blindness if untreated. The most common form usually has no noticeable symptoms in the early stages — the only way to detect it is routine testing.
Treatment may include prescription eye drops, oral medications, laser treatment surgery or a combination of any of these. It is important to find glaucoma early because once vision is lost, it cannot be regained.
4. What are the best ways to keep my eyes healthy as I age?
Some of the best ways to protect your eyes include:
Stop smoking. Smokers are up to four times more likely to develop AMD and may contribute to development of cataracts.
Maintain a healthy weight. Conditions associated with being overweight, like diabetes and heart disease, increase your risk of vision loss from cataracts, glaucoma and retinopathy.
Wear sunglasses. Help protect your eyes from harmful ultraviolet rays.
Be physically active. People who are physically active experienced less vision loss over 20 years compared to those who are less active.
Eat a healthy diet. Colorful fruits and vegetables contain nutrients that can keep your eyes healthy and reduce AMD risk.
5. Do sunglasses really protect my eyes?
Sunglasses act as a buffer between your eyes and the sun's ultraviolet (UV) rays. Exposure to these rays can put you at greater risk of cataracts and AMD. Look for a pair that blocks 99% to 100% of UV rays.
Note that polarization is different from UV protection; however, most polarized sunglasses also provide UV protection. Check the product tag or ask for assistance in choosing the right pair.
6. How often should I see my eye care doctor?
Eye exams are crucial to maintaining eye health as you age. Many eye diseases, like glaucoma, have no symptoms in early stages. And many systemic conditions, such as diabetes and high blood pressure, can be first found during a routine eye exam. Aim to see your eye doctor annually even if your vision hasn't changed, so your doctor has a record of your eye health. See your doctor immediately for sudden changes.
For UnitedHealthcare Medicare Advantage members, many plans include routine vision services as well as additional services not covered under Original Medicare. It's helpful to learn how to take advantage of these and other benefits.
Plans insured through UnitedHealthcare Insurance Company or one of its affiliated companies, a Medicare Advantage organization with a Medicare contract. Enrollment in the plan depends on the plan's contract renewal with Medicare.
New Framework to Provide Global Approach to Solving Rare Diseases
We need a global approach to diagnose and treat rare diseases, according to a new World Economic Forum paper, "Global Access for Solving Rare Disease: A Health Economics Value Framework," released today. The paper, released ahead of Rare Disease Day and written by health economists from the UK, Australia, Canada and the US, proposes the first global framework illuminating the potential economic benefits of securely sharing genomic data for the purposes of diagnosing and treating rare disease.
There are currently 475 million people globally affected by rare disease, and only 5% of this population has a treatment. Most crucially, 80% of rare diseases result from genetic or genomic variants, meaning an individual is born with a rare disease. This results in 30% of children born with a rare disease dying before they reach their fifth birthday – often without a diagnosis. More than 450 million people – near the populations of the USA, Australia, Canada, and the UK combined – are living without a treatment or an opportunity to get better.
"We applaud the powerful patient advocacy community demanding international collaboration on data access to save lives," said Genya Dana, Head of Precision Medicine, Shaping the Future of Health and Healthcare, World Economic Forum. "Now we show that it also makes sense economically to build out the infrastructure and the policies to support these efforts."
By aggregating genomic and clinical data at a global scale, countries with national genomic institutes and similarly hospitals with in-house genomics institutes could come up with more answers both to diagnose currently undiagnosed or misdiagnosed people with rare disease and develop treatments. This could be done via a technical solution called a federated data system, which enables instantaneous, trustworthy access to datasets across countries or institutional locations via a decentralized architecture powered by applicational programming interfaces (APIs). Yet implementing a federated data system can be costly, about half a million US dollars.
This paper examines the incentives to establish such a federated data system, showing a return on investment could be possible across four major areas of benefit:
Diagnostic benefit: The identification of pathogenic or likely pathogenic variants in known disease genes
Clinical benefit: Changes in the medical or surgical management of patients as a result of the diagnosis being made, for example: the assignment of therapies (therapeutic benefit) or improvements in the management of patients in the absence of therapy assignment (management benefit)
Clinical trial benefit: Changes related to the improvement of clinical trial operations
Personal benefit: The presence of non-clinical outcomes that are important from a personal point of view to a person with a rare disease or who is affected by a rare disease. These outcomes may relate to the intrinsic value of information, the knowledge about the condition and the opportunity to make plans for the family or the future.
"There has never been a better time for international collaboration on solving rare disease," said Arnaud Bernaert, Head of Health and Healthcare, Shaping the Future of Health and Healthcare, World Economic Forum. "The moral incentive to create a global genomic data consortium for rare disease has always been present, but now with this paper it is clear that there are multiple benefits in terms of economic incentives as well."
The paper calls on countries to test out this proof of concept of a federated data system model in order to fully understand the benefits. The World Economic Forum is partnering with Genomics England, Australia Genomics Health Alliance, Genomics4RD, and Intermountain Precision Genomics in the UK, Australia, Canada and the US, respectively, to lead a proof of concept of such a federated data system by the summer of 2020.
The paper also includes 14 patient stories from the four countries of focus – the UK, Australia, Canada and the US. These stories speak to the lived experience of the high costs of paying for a rare disease and potential cost savings of a global data sharing approach.
What the leaders are saying
"Globally coordinated approaches are critical for counting the impact of rare diseases and creating new knowledge to informs solutions to improve the lives of people living with rare diseases," said Gareth Baynam, Board Member of the Undiagnosed Diseases Network International and Founder of Project Y. "Addressing the needs of people living with rare diseases is a global health priority, and a human rights concern. It is also an opportunity to translate insights into health and broader social services innovation for all of us."
"We hope that this white paper will provide the badly needed impetus and vision required to effectively and securely collect and share genomic data to diagnose and treat rare diseases," said Mark Caulfield, FMedSci, Chief Scientist at Genomics England. "If implemented, this global, coordinated approach will build on the investments of the UK Government and NHS to increase our understanding of rare disease and accelerate our ability to generate clinical insights from genomic data. Ultimately, this will benefit all patients and families seeking precise diagnoses and effective treatments."
"We support a global approach to data sharing to improve the diagnosis and treatment of rare diseases," said Yann Le Cam the Chief Executive Officer of EURORDIS-Rare Diseases Europe and Member of the Council of Rare Diseases International. "Our recent Rare Barometer survey on data sharing of 2,000+ rare disease patients, family members and carers shows that, nearly 100% of respondents are supportive of data-sharing initiatives to foster research and improve healthcare and diagnosis. In parallel, 80% of respondents want full or near to full control over the data they share. They want to decide who has access to their data, and how and why those people are using that data."
"There isn't a more compassionate use of genomics than to help our most vulnerable patients," said Lincoln Nadauld, Chief of Precision Health, Intermountain Healthcare. "We are thrilled to work with other like-minded institutions in order to help develop the growing field of genomics."
Breaking Barriers to Health Data Project
The Breaking Barriers to Health Data project aims to craft and test a scalable governance framework to support the effective and responsible use of federated data systems to advance rare disease diagnostic and treatment-related research. The first case study will focus on enabling cross-border access to rare disease genomic data between the UK, Australia, Canada and the US. The framework will subsequently be tested for applicability using different types of data and use cases and in different jurisdictions. The project will leverage federated data system models being used in other industries (telecoms and transport) and draw from existing governance frameworks for responsible sharing of health-related data. The project also aims to test the hypothesis that federated systems can provide a useful way to navigate key barriers to sharing sensitive data and reduce friction when specific communities – such as the private sector, research institutes or public institutions – want to share or transfer health data across borders to support precision medicine.
Obesity-Related Diseases Among Top Three Killers in Most Countries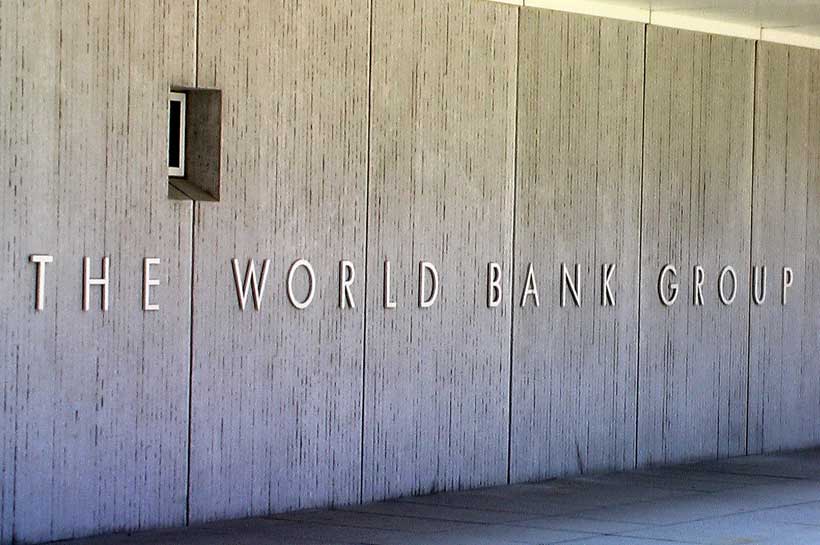 Long believed to be a problem exclusive to high-income countries, evidence shows that over 70 percent of the world's 2 billion overweight and obese individuals live in low- or middle-income countries. Faced with increasing disability, mortality, health care costs, and lower productivity, obesity is a growing concern for all countries regardless of income level, says a new World Bank report launched here today.
Obesity has a major impact on national economies and on human capital by reducing productivity and life expectancy and increasing disability and health care costs. It is projected that in the next 15 years, the costs of obesity will total more than US$7 trillion in developing countries.
The report Obesity: Health and Economic Consequences of an impending global challenge states that obesity-related diseases are now among the top three killers across the globe, except in Sub-Saharan Africa. Recent data show that since 1975 obesity has nearly tripled and now accounts for 4 million deaths worldwide every year.
Factors escalating the obesity epidemic include ultra-processed and sugary foods, reduced physical activity, and higher incomes, which often go hand-in-hand with a higher consumption of unhealthy foods.
"As countries grow economically and per capita income rise, the devastating impacts and burden of obesity will continue to shift toward the poor," says Dr. Meera Shekar, Global Lead for Nutrition at the World Bank and co-author of the report along with Dr. Barry Popkin from the University of North Carolina.
In China between 2000 and 2009, health care costs associated with obesity grew from half a percent to more than 3 percent of China's annual health care expenditure. In Brazil, obesity-related health care costs are expected to double, from less than US$6 billion in 2010 to more than US$10 billion in 2050.
In addition to directly increased health care costs, there are also indirect costs associated with, for example, reduced work productivity, absenteeism, and early retirement, which affect individuals and societies.
Many countries across the globe are also suffering from what is referred to as the "double burden of malnutrition"—high stunting and increasing obesity rates, further compromising their human capital.
"One of the most effective ways to address obesity and other non-communicable diseases is by ramping up investments in affordable, quality primary health care", says Dr. Muhammad Pate, Global Director for Health, Nutrition and Population at the World Bank. "This makes sense both from a health and an economic perspective. Putting more resources on the frontlines to detect and treat conditions early, before they become more serious, saves lives, improves health outcomes, reduces health care costs and strengthens preparedness."
The report stresses that in order to avoid the rise of obesity in future generations, governments and development partners must adopt a comprehensive approach. Effective primary health systems will be crucial together with a strong focus on preventative measures such as mandating the labeling of processed foods; increasing consumer education; reducing salt and sugar-sweetened beverages; and investing in early childhood nutrition programs.
The report also highlights the importance of strong fiscal policies, such as taxation of unhealthy foods; and enhancing urban design, such as playgrounds in schools and walking and bicycle paths.
Financial support for the preparation of the report was provided by the Government of Japan through the Japan Trust Fund for Scaling Up Nutrition.
Spruce Up Your Shower System With These Tips and Ideas
While a hot bath with your favorite salts and candles can be very soothing after a long day at work, water bills force most of us to reconsider the idea altogether. Baths also take a significant amount of time and, in today's fast-paced world, most of us would rather just take a shower and get on with the day. Another issue that we face in the UK has confined homes and, because of that, we can't do a lot when it comes to shower designs.
However, this doesn't mean you can't make your shower experience more enjoyable. Luckily, we're here to help you with your shower system, even if you've got a confined bathroom. With gorgeous fixtures, massage showerheads, and Bluetooth connectivity, one can truly enjoy their shower. Read one for some amazing ideas to make your shower look and feel better.
RESTRICTED BY SPACE? TRY A SHOWER PANEL
UK homes tend to be practical and, as such, one needs to fit a lot into a confined space. There is no exception when it comes to the bathroom with most homeowners constantly wishing they had a larger bathroom. However, having a confined space in your bathroom doesn't mean you can't have an amazing shower.
Instead of installing an entire shower unit, consider installing a panel. Nowadays you can find glass panels with custom frost designs and light fixtures to provide some mood lighting. These panels are made of industrial-grade safety glass so you don't have to worry.
SHOWER VALVES
Shower valves are literally the key to you being able to take a shower. Not only should one look at the design of the valve, but also the practicality. You can't keep changing shower valves so make sure whatever you buy is built to last. You'll also want to choose the design with this longevity in mind so you don't get bored of the design after a while.
Nowadays, you can also find 'concealed' shower valves that have a minimalistic design and take up very little space. This will come in handy if you're already strapped for space in your bathroom. However, if you use other space-saving ideas, like the shower panel mentioned above, then you can go for something a little more big, ornate, and detailed.
SMART SHOWERS
Probably the most exciting entry in this article, smart showers make the entire showering experience much more entertaining. Depending on how much money you're willing to spend, not only will you find showers that are voice-controlled, but you'll also find a range of other features such as waterproof Bluetooth speakers and mood lighting.
You'll enjoy all of this along with having different shower effects, such as rainfall, massage, full body, and traditional showerhead. Again, if money isn't an issue, then you'll find smart showers where you can customize your entire showering experience, along with music, lighting, and shower head settings, all from the comfort of an app on your phone.
Again, if space is a concern, then you need not worry, as you can find smart showers that are made for confined spaces. You'll be able to enjoy all the features, albeit in a more sleek and minimalistic design.
We hope the above has been able to inspire you to design your own shower in the best way possible. To see some ideas for the above items, visit Victoria Plum for some great designs at great prices.