Ask the expert: Vision health as you age
Many people expect their eyesight to decline with age — perhaps requiring a stronger eyeglass prescription or "readers." Some vision changes are linked to age, but there are steps to consider to help our eyes stay as healthy as possible.
Dr. Linda Chous, OD, chief eye care officer, UnitedHealthcare, answered the following questions:
1. Are my eyes going to keep getting worse as I age?
While your eyesight is not guaranteed to deteriorate with age, it is normal to notice changes to your vision as the years pass, including:
Minor adjustments to your eyeglasses prescription or needing to use "readers" for the first time;
Trouble distinguishing colors, such as blue from black; and
The need for more light to see well.
Although these changes are often normal, they can also be signs of conditions like cataracts or even diabetes. It is important to maintain regular appointments with your eye doctor to help identify pressing concerns. If you experience sudden vision loss or any rapid change to your eyesight, contact your eye care provider immediately.
2. What are the tiny spots or specks that float across my vision?
These tiny threads of protein float across the gel-like substance between your eye's lens and retina.
Usually there is no need to worry if you notice these spots occasionally and they disappear after a few minutes, but only a dilated eye examination can determine the cause of the "floaters."
If your vision is overcome by these specks or you notice vision loss, contact your eye doctor, as it could be a symptom of a sight-threatening condition.
3. What are some common vision-related diseases that come with age?
Age-related macular degeneration (AMD)
AMD is the leading cause of vision loss in people over 65. AMD causes damage to the macula, the small spot on the retina that enables people to see clearly and view things straight ahead of them.
Common symptoms are distortion and blurring of the center of your field of vision. If caught early, there are potential benefits from certain prescription medications and nutritional supplements. Late-stage AMD is much more difficult to treat.
Certain factors like heredity, ultraviolet light exposure and smoking may increase the risk of AMD. Consult with your eye doctor to determine if a preventive treatment plan is right for you.
Cataracts
A cataract is the clouding of the lens in your eye, blocking the flow of light to the back of your eye (retina), which ultimately causes loss of sight. Most form slowly and do not cause pain. Significant clouding can form in some people and, ultimately, negatively impact vision.
Cataracts are treatable via surgery that replaces the clouded lens with a clear plastic lens. Cataract surgery is generally safe and one of the most common surgeries in the U.S. Once a cataract is removed, it cannot grow back.
Glaucoma
Glaucoma is caused by increased pressure inside the eye, which can cause permanent vision loss and blindness if untreated. The most common form usually has no noticeable symptoms in the early stages — the only way to detect it is routine testing.
Treatment may include prescription eye drops, oral medications, laser treatment surgery or a combination of any of these. It is important to find glaucoma early because once vision is lost, it cannot be regained.
4. What are the best ways to keep my eyes healthy as I age?
Some of the best ways to protect your eyes include:
Stop smoking. Smokers are up to four times more likely to develop AMD and may contribute to development of cataracts.
Maintain a healthy weight. Conditions associated with being overweight, like diabetes and heart disease, increase your risk of vision loss from cataracts, glaucoma and retinopathy.
Wear sunglasses. Help protect your eyes from harmful ultraviolet rays.
Be physically active. People who are physically active experienced less vision loss over 20 years compared to those who are less active.
Eat a healthy diet. Colorful fruits and vegetables contain nutrients that can keep your eyes healthy and reduce AMD risk.
5. Do sunglasses really protect my eyes?
Sunglasses act as a buffer between your eyes and the sun's ultraviolet (UV) rays. Exposure to these rays can put you at greater risk of cataracts and AMD. Look for a pair that blocks 99% to 100% of UV rays.
Note that polarization is different from UV protection; however, most polarized sunglasses also provide UV protection. Check the product tag or ask for assistance in choosing the right pair.
6. How often should I see my eye care doctor?
Eye exams are crucial to maintaining eye health as you age. Many eye diseases, like glaucoma, have no symptoms in early stages. And many systemic conditions, such as diabetes and high blood pressure, can be first found during a routine eye exam. Aim to see your eye doctor annually even if your vision hasn't changed, so your doctor has a record of your eye health. See your doctor immediately for sudden changes.
For UnitedHealthcare Medicare Advantage members, many plans include routine vision services as well as additional services not covered under Original Medicare. It's helpful to learn how to take advantage of these and other benefits.
Plans insured through UnitedHealthcare Insurance Company or one of its affiliated companies, a Medicare Advantage organization with a Medicare contract. Enrollment in the plan depends on the plan's contract renewal with Medicare.
COVAX and World Bank to Accelerate Vaccine Access for Developing Countries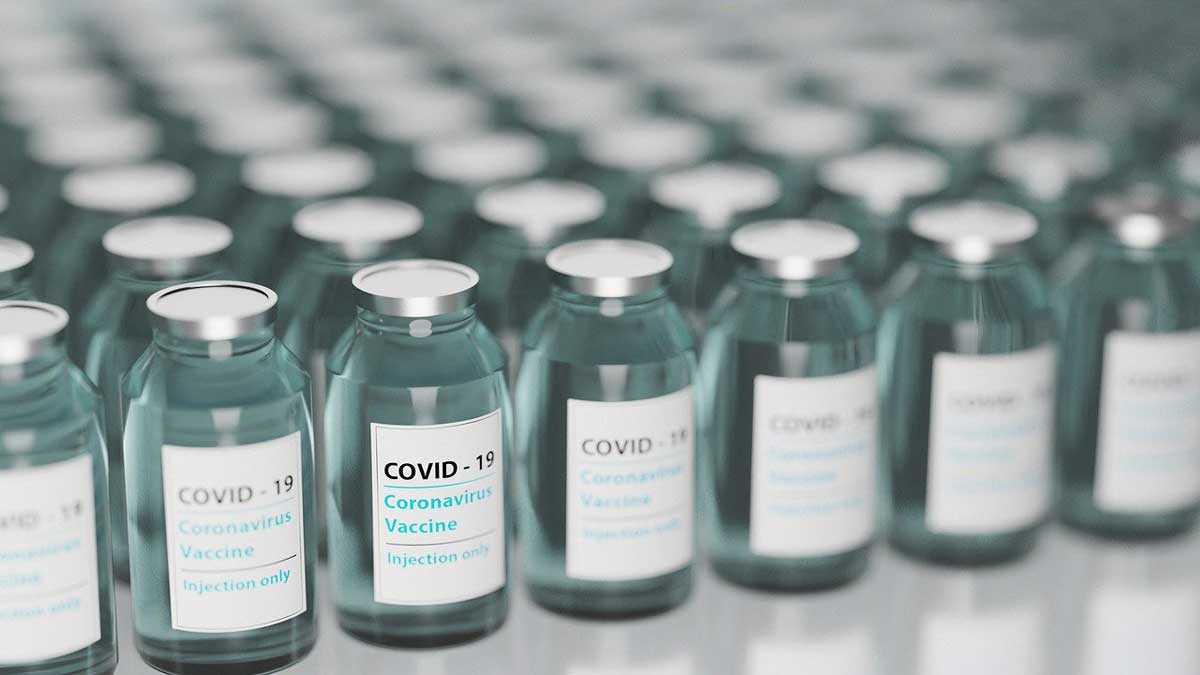 COVAX and the World Bank will accelerate COVID-19 vaccine supply for developing countries through a new financing mechanism that builds on Gavi's newly designed AMC cost-sharing arrangement. This allows AMC countries to purchase doses beyond the fully donor-subsidized doses they are already receiving from COVAX.
COVAX will now be able to make advance purchases from vaccine manufacturers based on aggregated demand across countries, using financing from the World Bank and other multilateral development banks. Participating developing countries will have greater visibility of available vaccines, quantities available, and future delivery schedules, enabling them to secure doses earlier, and prepare and implement vaccination plans more effectively.
"This important and timely financing mechanism, made possible now by the World Bank and Gavi teaming up on the AMC cost-sharing arrangement, will allow COVAX to unlock additional doses for low- and middle-income countries," said Dr. Seth Berkley, CEO, Gavi, the Vaccine Alliance. "As we move beyond initial targets and work to support countries' efforts to protect increasingly large portions of their populations, World Bank financing will help us advance further towards our goal of bringing COVID-19 under control."
The scalable mechanism brings together COVAX's ability to negotiate advance purchase agreements with vaccine manufacturers with the World Bank's ability to provide predictable financing to countries for vaccine purchase, deployment and broader health systems investments. The new mechanism will mitigate risks and uncertainties in country demand and financing ability.
"Accessing vaccines remains the single greatest challenge that developing countries face in protecting their people from the health, social, and economic impacts of the COVID-19 pandemic," said World Bank Group President David Malpass. "This mechanism will enable new supplies and allow countries to speed up the purchase of vaccines. It will also provide transparency about vaccine availability, prices, and delivery schedules. This is crucial information as governments implement their vaccination plans."
Countries with approved World Bank vaccine projects that confirm the purchase of additional doses through COVAX will agree with COVAX on the number of doses of a specific vaccine as well as related windows of delivery. On receiving a request from the country, the World Bank will provide COVAX a payment confirmation, allowing COVAX to make advance purchases of large amounts of vaccine doses with manufacturers at competitive prices.
Under the cost-sharing arrangement for AMC countries (92 low- and middle-income countries), COVAX plans to make available up to 430 million additional doses, or enough to fully vaccinate 250 million people, for delivery between late 2021 and mid-2022. There will be several supply offerings where countries will have the opportunity to select and commit to procuring specific vaccines that align with their preferences.
COVAX is co-led by the Coalition for Epidemic Preparedness Innovations (CEPI), Gavi, the Vaccine Alliance and the World Health Organization (WHO). The World Bank and COVAX will work in partnership with UNICEF and the PAHO Revolving Fund as key implementing partners to ensure safe vaccine delivery and supply of materials such as syringes, safety boxes and other items essential for vaccination campaigns.
Study Finds That India Might Have Half Of All Covid-19 Deaths Worldwide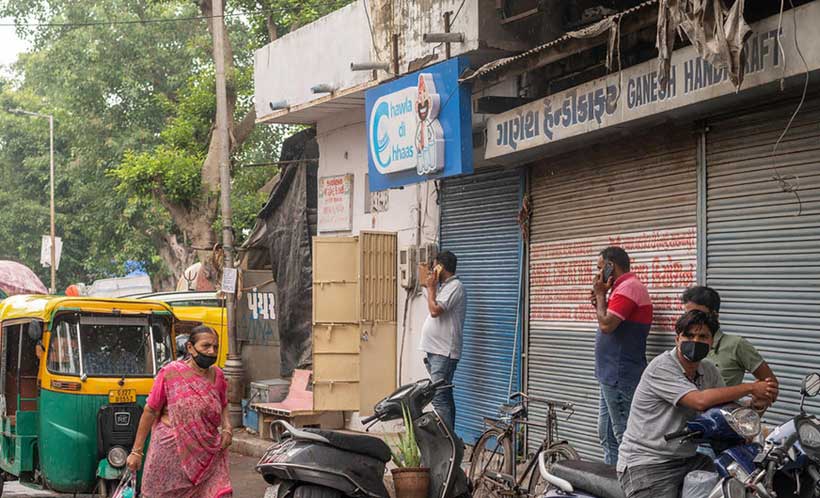 On July 20th, an analysis that was published of India's "excess mortality estimates from three different data sources from the pandemic's start through June 2021 … yields an estimate of 4.9 million excess deaths." As-of July 20th, the total number of deaths that had been officially reported worldwide from Covid-19 was 4,115,391, and only 414,513 (10%) of those were in India. If this new study is correct, then the possibility exists that around half of all deaths that have occurred, thus far, from Covid-19, could be in India, not merely the currently existing 10% that's shown in the official figures.
This study doesn't discuss why the actual number of deaths in India from Covid-19 might be around ten times higher than the official Indian figures, but one reason might be a false attribution of India's greatly increased death-rate from the Covid-19 epidemic not to Covid-19 but to other causes, such as to Covid-19-related illnesses.
The new study is titled "Three New Estimates of India's All-Cause Excess Mortality during the COVID-19 Pandemic", and the detailed version of it can be downloaded here. The study was funded by U.S.-and-allied billionaires and their foundations and corporations, and by governments that those billionaires also might control. However, this doesn't necessarily mean that its methodology is in any way unscientific or otherwise dubious. The study raises serious questions — it does not, in and of itself, answer any. It's a serious scientific study.
On 1 August 2020, I headlined "India and Brazil Are Now the Global Worst Coronavirus Nations", and reported that, "India and Brazil have now overtaken the United States as the world's worst performers at controlling the cononavirus-19 plague. The chart of the numbers of daily new cases in India shows the daily count soaring more than in any other country except Brazil, whereas in the United States, the daily number of new cases has plateaued ever since it hit 72,278 on July 10th, three weeks ago." At that time, there was great pressure upon India's Government to stop the alarming acceleration in the daily numbers of people who were officially counted as being patients (active cases) from the disease, and of dying from it. One way that a government can deal with such pressures is by mis-classifying cases, and deaths, from a disease, as being due to other causes, instead.
Sharp rise in Africa COVID-19 deaths
COVID-19 deaths in Africa have risen sharply in recent weeks, amid the fastest surge in cases the continent has seen so far in the pandemic, the regional office for the World Health Organization (WHO) said on Thursday.
Fatalities are rising as hospital admissions increase rapidly as countries face shortages in oxygen and intensive care beds.
COVID-19 deaths rose by more than 40 per cent last week, reaching 6,273, or nearly 1,900 more than the previous week.
The number is just shy of the 6,294 peak, recorded in January.
Reaching 'breaking point'
"Deaths have climbed steeply for the past five weeks. This is a clear warning sign that hospitals in the most impacted countries are reaching a breaking point," said Dr Matshidiso Moeti, WHO Regional Director for Africa. 
"Under-resourced health systems in countries are facing dire shortages of the health workers, supplies, equipment and infrastructure needed to provide care to severely ill COVID-19 patients."
Africa's case fatality rate, which is the proportion of deaths among confirmed cases, stands at 2.6 per cent compared to the global average of 2.2 per cent. 
Most of the recent deaths, or 83 per cent, occurred in Namibia, South Africa, Tunisia, Uganda and Zambia.
Six million cases
COVID-19 cases on the continent have risen for eight consecutive weeks, topping six million on Tuesday, WHO reported.
An additional one million cases were recorded over the past month, marking the shortest time to reach this grim milestone. Comparatively, it took roughly three months for cases to jump from four million to five million.
Delta, variants drive surge
The surge is being driven by public fatigue with key health measures and an increased spread of virus variants. 
The Delta variant, the most transmissible, has been detected in 21 countries, while the Alpha and Beta variants have been found in more than 30 countries each.
Globally, there are four COVID-19 virus variants of concern.  On Wednesday, a WHO emergency committee meeting in Geneva warned of the "strong likelihood" of new and possibly more dangerous variants emerging and spreading.
Delivering effective treatment
WHO is working with African countries to improve COVID-19 treatment and critical care capacities. 
The UN agency and partners are also delivering oxygen cylinders and other essential medical supplies, and have supported the manufacture and repair of oxygen production plants.
"The number one priority for African countries is boosting oxygen production to give critically ill patients a fighting chance," Dr Moeti said. "Effective treatment is the last line of defence against COVID-19 and it must not crumble."
The rising caseload comes amid inadequate vaccine supplies. So far, 52 million people in Africa have been inoculated, which is just 1.6 per cent of total COVID-19 vaccinations worldwide. 
Meanwhile, roughly 1.5 per cent of the continent's population, or 18 million people, are fully vaccinated, compared with over 50 per cent in some high-income countries.