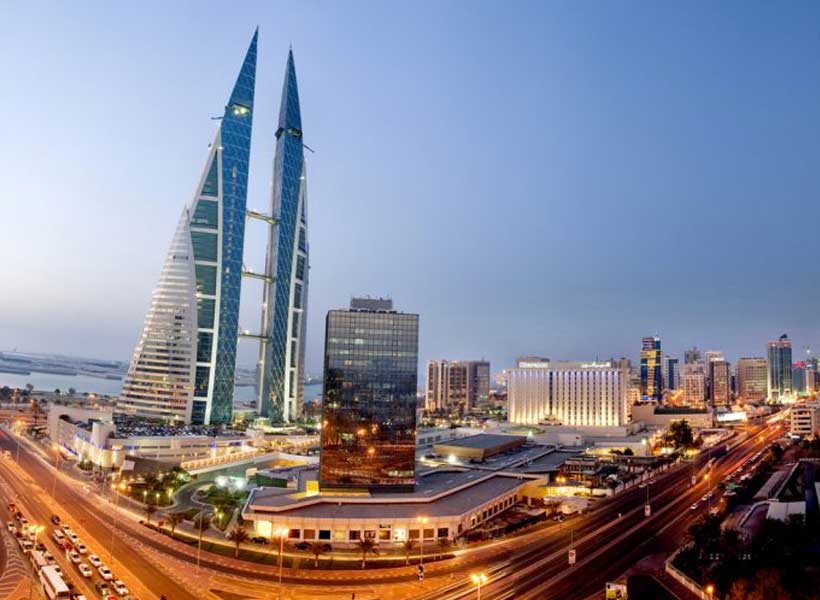 A small island with big plans: The Kingdom of Bahrain commits to environmental sustainability
In June 2019, the Kingdom of Bahrain revealed its plans to ban plastic bags. The move took many by surprise. Ahmed Rajab, a photographer in Bahrain for the Gulf Daily News, is one supporter of the decision. He recalls a sad episode he captured on his camera: "With their bright pink colour, flamingos are so majestic and beautiful during flight, but then I saw a dead flamingo on the coast surrounded with plastic waste, and it was the exact opposite of beauty. It was gut-wrenching to capture that picture on my camera—a beautiful bird surrounded by plastic bottles and waste… It almost seemed like our waste murdered it and that is the sad truth."
The ban is a great start, he says, and it will put the country on the road to sustainability. But he also believes in the importance of changing people's attitudes and perceptions, especially those of children, to ensure that they grow up environmentally conscious. "Anything harming the environment will eventually harm us, so we need to take steps to regulate and ban harmful substances, and work together towards a healthier planet for all creatures."
Bahrain means two seas in Arabic, a tribute to its sweet water springs and salty seawater. The small island, home to nearly 1.5 million people, is particularly vulnerable to plastic waste. Historically, its waters have been known for their richness, hosting more than 200 varieties of fish. Fishing, more specifically pearl fishing, was for centuries the main means of livelihood for the people of Bahrain.
In 2013, the United Nations Educational, Scientific and Cultural Organization (UNESCO) recognized Bahrain's Pearl Road as a World Heritage Site, recalling the nation's longstanding reputation for an industry that has shaped its culture.
However, with the booming oil industry and pollution, marine life in the waters of the Gulf of Bahrain have declined drastically. Coral reefs, sea turtles, dugongs and numerous fish species are suffering the effects of marine pollution. With population growth and the increased production and consumption of plastic products and packaging, marine litter exacerbated the problem and contributed to the diminishing fish stocks.
To address these critical environmental challenges, the Kingdom of Bahrain seized the opportunity in 2018 to join the UN Environment Programme's global Clean Seas campaign. Since then, youth networks, civil society, the government and others have spared no effort to turn the tide on plastic.
In June 2019, a ministerial order to regulate and phase out the use of plastic bags was announced across the Kingdom and the region. The order also aims to ban the import of bags that are non-biodegradable, and future phases will include a permanent ban on the use of plastic bags at certain malls and supermarkets.
Furthermore, the government plans to expand recycling by increasing the total number of recycling bins, thereby reducing plastic waste that ends up in landfills.
Bahrain is moving steadily towards a full-fledged ban. The Supreme Council for the Environment together with the Ministry of Industry, Commerce and Tourism are working on policies and guidelines for manufacturers and suppliers to ensure a smooth transition to a suitable alternative. A seminar on plastic products regulations was held following the announcement of the ban to help manufacturers and importers meet the technical requirements. It also introduced measures that will be taken to monitor ports customs and local markets.
UN Environment's West Asia Office Director and Regional Representative Sami Dimassi commended the bold decision that made the Kingdom the second country in West Asia to take a stand against non-biodegradable plastic bags after the Sultanate of Oman. "Plastic in the ocean has a disproportionately large impact on marine life. Small pieces of plastic are eaten by fish, sea turtles and sea birds, often resulting in their death. This is in addition to the fact that often, these animals become entangled in plastic debris which leads to fatal injuries and consequently puts an end to their short-lived lives." He also added that non-biodegradable plastics break down into small pieces which are eaten by smaller marine animals and enter the food chain, eventually impacting human health.
Prior to the ministerial decision, many stores in Bahrain had already substituted plastic bags with paper ones. For them, the transition was not that difficult—they are mostly European franchises that had already switched to more sustainable alternatives years back at their mother companies.
However, during the years 2018 and 2019, a huge interest was sparked by local supermarkets and hypermarkets in building a culture of sustainability in Bahrain. At least 15 branches of the two main hypermarkets in Bahrain introduced reusable bags as part of their green policies. For instance, Lulu and Carrefour management have both sought the advice of UN Environment's West Asia Office during the transition. For a small island like Bahrain, this is a great achievement.
The smaller corner shops and the food service industry are the main culprits when it comes to the use of plastics in the Kingdom. While biodegradable alternatives are available, it is less costly and more convenient to use the good old plastic bag. Nevertheless, activists, the government and youth are relentlessly raising awareness on the negative impacts of plastic pollution on the environment, while the Supreme Council for the Environment is guaranteeing that consumers will not bear the cost of the ban.
The people of Bahrain have always been pioneers in many aspects. Their openness to other cultures and interest in modern education have been the drive for many green-thinking advocates. The nation's younger generation is empowered and entrepreneurial. There are several youth-led green initiatives in the country, including a focus on organic and green cosmetics production and upcycled fashion.
Bahrain's active civil society has been on the back of polluters. Even schools have started exposing children to environmentally friendly practices and information, while the country's private sector fosters environmental responsibility for the community.
And now, the people of Bahrain have a government that is adamant about making significant progress towards sustainable development.
Chinese Manjha, Bird's Right To Fly And Indian Judiciary
Authors: Dr. Partha Pratim Mitra and Dr. Prakash Sharma*
Recently in the backdrop of Indo-China border tension and boycott of Chinese product, a writ petitioner approached the Calcutta High Court by filing a Public Interest Litigation. The grievance was that kites were being flown with Chinese and nylon manjha which pose threat to both the pedestrians and motorcyclists particularly who used flyovers for commuting. Here, the High Court has reiterated the earlier order of the National Green Tribunal.
Chinese Manjha and Ecology
The traditional manjha is used in the entire country since ancient times. It is believed that kites and kite flying have been introduced in India by the Chinese traveller Fa Hein and Huein Tsang who had visited this country in 5thcentury BC and 7thcentury AD, respectively. The royals of Lucknow are famed for flying kites with a golden thread attached, as an incen­tive for people to cut them. With its growing popularity, manjha was industrially manufactured and is normally made of nylon, plastic and synthetic substances. In present times, it is used during festivals, across the length and breadth of the country.
In a petition filed by PETA India, the National Green Tribunal, Principal Bench, New Delhi took active step and directed all the State Governments to prohibit the manufac­ture, sale, store, purchase and use of synthetic manjha or nylon thread (known as Chinese manjha) and all other similar synthetic threads, used for kite flying and also directed to the respondents to ban import of any synthetic manjha or nylon thread in any part of the country. The Tribunal took note of the fact that thousands of birds have been frequently injured or killed by use of manjha, including rare endangered birds, like the Indian White Rumped Vulture, Great Indian Bustard, Amur Falcon,etc.
Bird's Right to Fly in Indian Constitution
In People for Animals v. Mohazzim, the High Court of Delhi held that running the trade of birds is in violation of the rights of the birds. Expressing their anguish, the Court was worried as to why no one is caring about inflicting cruelty on birds, despite settled law that birds have a fundamental right to fly and cannot be caged and have to be set free in the sky. The horrific conditions under which birds are captured and exported illegally in foreign countries without availability of proper food, water, medical aid and other basic amenities required as per law depicts sad state of affairs.
Birds have fundamental rights including the right to live with dignity and they cannot be subjected to cruelty by anyone. Therefore, all the birds have fundamental rights to fly in the sky and all human beings have no right to keep them in small cages for the purposes of their business or otherwise. In this regard, the Gujarat High Court in Muhammadbhai Jalalbhai Serasiyav. State of Gujarat, held that to keep birds in cages would tantamount to illegal confinement of the birds which is in violation of right of the birds to live in free air and sky and directed to release illegally confined birds in the open sky.
In Narahari Jagadish Kumar v. State of Andhra Pradesh, the Andhra Pradesh High Court issued directions to State Government as well as authorities to prevent organizing cock-fights with betting during festival of sankranthi. The Court further gave stringent steps to stop such bloody and gruesome sports throughout the year. Similarly, the Madras High Court in S. Kannan v. Commissioner of Police,held that protection shall be granted to all kind of birds including poultry against cruelty of any manner. The Court observed that the birds and animals are entitled to coexist along with human beings. The Court also issued orders prohibiting cock fight and any other bird or animal fight for the sake of enjoyment of spectators.
Eco-centric Role of the Indian Courts
The present trend of Indian judiciary is to widen the scope of the Constitution and to extend right to life beyond citizens. The impetus behind such observation comes from the judgment of the Animal Welfare Board of India v.A. Nagaraja , where in the Supreme Court observed that animals have a right not to be tortured by human beings, and from being inflicted with unnecessary pain or suffering. Earlier, in Ramlila Maidan case, the Supreme Court held that the Constitution also speaks of preservation and protection of man, animals, and includes other creatures, like plants, rivers, hills etc.—all collectively forming part of the environment. In addition, the Supreme Court has also applied the eco-centric principles and rejected the earlier notion of anthropocentric approach. In T.N. Godavarman Thirumulpadv. Union of India the Court argues how humans as part of nature must also accept the intrinsic value attached with the non-humans. In Centre for Environment Law, WWF-I v. Union of India, the Courtheld that human interest does not take automatic prec­edence and humans have obligations to non-humans independently of human interest. The need of hour is restructuring of efforts at multiple levels and a desire that human-beings must collectively act to prevent destruction of environment. This would demand creation of laws, measures and policies from an eco-centric perspective.
* Prakash Sharma, Assistant Professor of Law, Vivekananda Institute of Professional Studies.
Tiger Conservation in South and Southeast Asia and The Indian Experience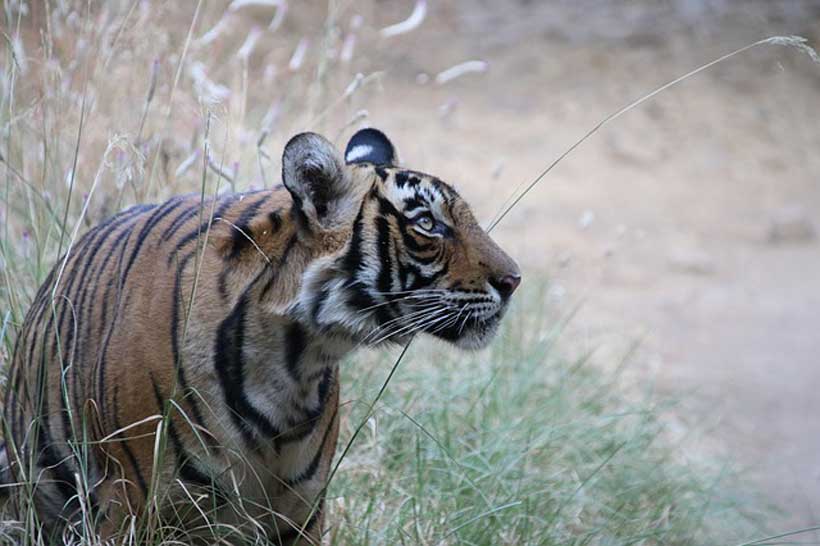 Every year 29th July is being celebrated as Tiger Day since 2010 when thirteen tiger range countries, Bangladesh, Bhutan, Cambodia, China, India, Indonesia, Laos, Malaysia, Myanmar, Nepal, Russia, Thailand and Vietnam adopted the Global Tiger Recovery Program  in St. Petersburg, Russia in November 2010 to double the number of wild tigers from about 3,200 to more than 7,000 by 2022. Earlier in the same year Governments from across Asia's tiger range countries took initiatives to save wild tigers from extinction and total protection of critical tiger habitats on January in 1st Asian Ministerial Conference on Tiger Conservation at Hua Hin, Thailand.
Degradation in Tiger Population in Southeast Asia
Maximum tigers were roaming on those areas of Asia where human beings are now densely populated. Presently over one-third of tiger conservation sites in the world are still under the risk and the majority of those areas are located in Southeast Asia. Bhutan is the home to the highest altitude tigers in the world and Indonesian island of Sumatra is one of the last places on earth where tigers, elephants and orangutans coexist in the wild. Sunderban mangrove area of India and Bangladesh is the habitat of largest number of wild Royal Bengal tigers. One hundred years ago, there were 100,000 wild tigers in the nature but in 2010 as few as only 3,200 wild tigers remained. The sole cause of declination in tiger population is human activity and nearly 97% has been extinct due to rampant poaching and habitat loss. The borders of India-Nepal, Indonesia-China and Russia-China are very well known hot spots for trans-boundary smuggling of tiger body parts.
Indian Tiger Protection Laws and National Tiger Conservation Authority
The main legislative action was undertaken by then Indian government through the insertion of the Wildlife (Protection) Amendment Act, 2006 which was also known as 'Tiger Amendment'. This Amendment of 2006 introduced some important statutory and administrative steps including National Tiger Conservation Authority (Section 38L), Tiger and Other Endangered Species Crime Control Bureau (Section 38Y), Tiger Conservation Plan (Section 38V) and Tiger Conservation Foundation (Section 38 X). This Amendment was made on the recommendation of Tiger Task Force (TTF) consisting of biologists, social scientists, activists and forest officers across the country constituted by then Prime Minister in July 2005 on the backdrop of vanishing of tigers by rampant killing and poaching. Since its inception in 2006, National Tiger Conservation Authority has worked tremendously and till now declared nearly 50 protected areas as Tiger Reserves having critical tiger habitats with the consultation of State Governments. Though few Tiger Reserves were established earlier after launching of Project Tiger during 1973 but those reserves have got the statutory status (Section 38V) after this Amendment. Central Government notified many bye laws for better functioning of National Tiger Conservation Authority and those are The National Tiger Conservation Authority (Qualifications and Experience of Experts or Professional Members) Rules, 2006; The National Tiger Conservation Authority (Salaries, Allowances and other Conditions of Appointment) Rules, 2006; The Tiger Conservation Authority Fund (Regulation) Guidelines, 2007; The National Tiger Conservation Authority (Tiger Conservation Foundation) Guidelines, 2007; The National Tiger Conservation Authority (Annual Reports and Annual Statement of Accounts) Rules, 2007; The National Tiger Conservation Authority (Recruitment and Conditions of Service of Officers and Other Employees) Rules, 2007 and The National Tiger Conservation Authority (Normative Standard for Tourism activities and Project Tiger) Guidelines, 2012. The Act has played nicely the federal features of Indian government as 'wild animals' are subject of State as well as Union.
Indian legal framework for wild animal protection
There is an elaborated interpretation of Indian Constitution after 42nd Amendment in 1976 through which protection of wild animals came under the Directive Principles of State Policies (Article 48A) and Fundamental Duties (Article 51A(g)) of citizen. This Amendment also brought the subject protection of wild animals within the legislative approach of States as well as Centre. In 1992, the 73rd and 74th Constitutional Amendments widened the legislative power on forestry and ecological aspects to local governments of panchayats and municipalities. The Wildlife (Protection) Act, 1972 instituted office of Director of Wildlife Preservation [Section 3(a)], Asst. Director of wildlife preservation [Section 3(b)] and Wildlife Advisory Board [Section 6] at central level and Chief Wildlife Wardens [Section 4 (a)] and Wildlife Wardens [Section 4 (b)] at State level. After the Amendment of 1991, Central Zoo Authority [Section 38A] came into force to regulate all zoos in the country and National Board for Wildlife [Section 5A] at State level. The Amendment of 2003 introduced National Board for Wildlife [Section 5A] and a Standing Committee of the National Board [Section 5B] and for state level Honorary Wildlife Wardens [Section 4 (bb)], State Board Wildlife [Section 6], Advisory Committee [Section 33 B], Conservation Reserve Management Committee [Section 36 B] and Community Reserve Management Committee [Section 36 D]. There are several other administrative authorities constituted for protection of tigers and wild animals directly or indirectly. In 1962 the Animal Welfare Board of India was established under Ministry of Environment and Forests as per provisions of the Prevention of Cruelty to Animals Act, 1960 and National Biodiversity Authority was established through the provision of the Biological Diversity Act, 2002 to regulate, transfer and use of diversified biological resources at the national level. The National Afforestation and Eco-Development Board, was set up in 1992 for promoting afforestation, tree plantation, ecological restoration and eco-development activities.
Collective Initiatives by Member Countries
Countries like India, Nepal and Russia have shown that tiger recovery is possible but other governments in Southeast Asia are facing the challenges in poaching and man-tiger conflicts. In November 2009, representatives from the Convention on International Trade in Endangered Species of Wild Fauna and Flora (CITES) Secretariat, the International Criminal Police Organization (INTERPOL), the United Nations Office on Drugs and Crime (UNODC), the World Customs Organization (WCO) and the World Bank (IBRD) decided in Vienna to form the International Consortium on Combating Wildlife Crime (ICCWC) to jointly move forward in a coordinated manner with mandates in law enforcement and criminal justice to prevent and combat illegal trade in wild animals and plants. Finally the Consortium was launched by Prime Minister Vladimir Putin in November 2010 during the International Tiger Forum held in St. Petersburg, Russian Federation. ICCWC is the first initiative where these five international agencies cooperate together towards crimes against animals, birds and fish, as well as timber and non-timber forest products to achieve a common goal of delivering multi-agency support to affected countries. In 2014, Nepal became the first country to achieve a full year of zero poaching for three of the world's most iconic species –tiger, rhino and elephant. Last year Indian Prime Minister on the event of global tiger day declared that India is the safest habitat for tigers in the world and having largest numbers of wild tigers in the nature. India along with other participant countries decided to double their tiger population within 2020 at the St. Petersburg Tiger Summit, Russia in 2010 and as per recent press release of National Tiger Conservation Authority, since 2006, the 33% rise in tiger numbers is the highest ever recorded between cycles which stood at 21% between 2006 to 2010 and 30% between 2010 and 2014.
Has CCS Really Got Us Covered?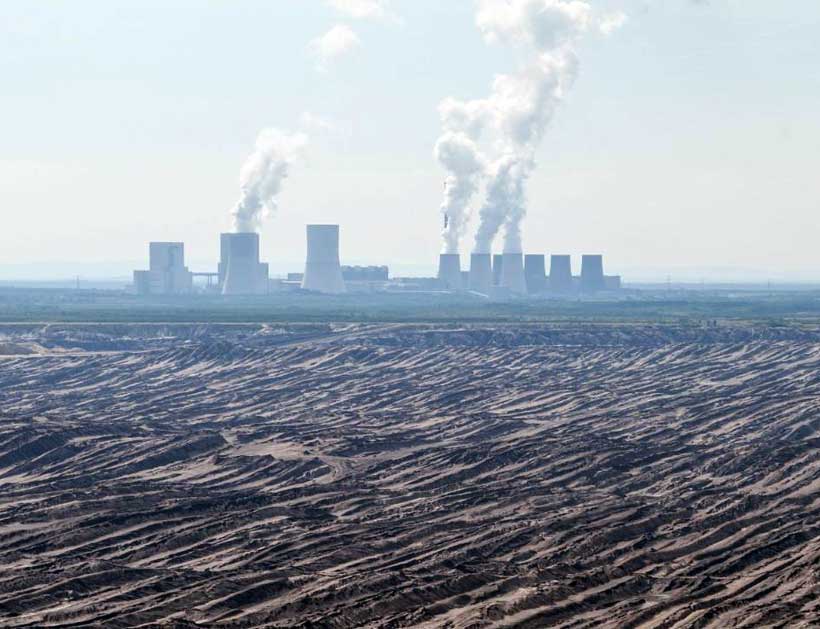 It is widely said and preached that one is responsible for one's actions, but little do we pay attention to our actions towards our atmosphere. To cut it short, the ever-increasing temperature, scorching heat from the Sun and unbearable summers are all due to us-the humans. It may come to us as a shock, but it is the truth. Hotter days are the consequence of global warming. Global warming is the unusual rapid increase in the average temperature of earth. The Earth is getting hotter and hotter day by day due to human activities. Human inventions which involve burning fossil fuels(coal, oil, and natural gas) for industrial and domestic purposes is one of the major causes of global warming as combustion of these release methane, nitrogen oxides, hydrofluorocarbons, perfluorocarbons, etc. but most importantly carbon dioxide (CO2).
Even though carbon dioxide is a natural greenhouse gas which helps sunlight reach the Earth but it also prevents some of the heat from radiating back into space but this is a natural process to keep the Earth's temperature within limit otherwise we would have frozen to death. But the main concern here is that we are adding extra carbon dioxide in the atmosphere by combustion of fossil fuels which is causing great problems to deal with. Scientists are burning the midnight oil to address this pressing issue and save our planet. They have come up with ways to prevent carbon emissions by using carbon-free devices and if not prevent then at least with ways to get rid of this extra carbon dioxide that we have added and continue to add in the environment.
One of the ways that lets 90% of the carbon dioxide to get rid of is Carbon Capture and Storage (CCS). This technique collects the carbon dioxide from the emission sources, transports it to a storage location -underground and/or underwater and "dumps" it there. The method of Carbon Capturing has been in use for many years or to be precise for decades to get speedy recovery of oil and gas in industries, but it is only now that scientists have thought it to use for environmental reasons.
Carbon Capturing is done using three ways. All of them prevent up to 90% of the carbon dioxide from making the atmosphere toxic. One of the ways is 'post-combustion capturing' which lets us capture carbon dioxide after the fossil fuels are burnt. In the technique, a 'filter' can be added to the power-plant and the job is done. It allows us to modify the old plants with low expense. The second method is 'pre-combustion capturing' in which the carbon is collected before the fuel is burned. Unfortunately, this method is costly because new plants must be employed. The last and third method is 'oxy-combustion capturing' which separates carbon dioxide form steam after the fuel has been burnt in oxygen.
After the carbon capturing process comes the transportation step. Carbon dioxide can be transported in three states-solid, liquid, and gaseous. Solid CO2also known as dry ice, is very hazardous and sometimes fatal so it is very dangerous to transport, it would require huge manpower and it is also not very much friendly monetarily. So, transporting carbon dioxide in solid state is not feasible. It is also possible to transport carbon dioxide in liquid state through ships and tankers butliquid carbon dioxideneeds low pressure and a constant low temperature, so cargo tankers or ships must be both pressurized and refrigerated. For that special mechanisms ought to be installed which is again not very pocket friendly but still in use as it does not go very hard on budget. The last option is to transport it in gaseous form. This is the best possible option and widely in use because in gaseous form, carbon dioxide is transported through pipelines which can be installed anywhere- underground or underwater (on sea-beds). A compressor compresses the gas all the way through the pipeline and moves it forward. Occasionally, a pipeline will have compressors after a measured distance to keep the gas moving and avoid any interruption. The CO2 must be free of any impurities and moisture or else, it can corrode the pipes. But pipelines built from stainless steel are said to have a low risk of corrosion.
As much as this method of transportation sounds easy and feasible, it is not. The reason being that this is a new method and there is not much data regarding this. There have not yet been many accidents due to mishandling or pipe leakage but the ones that occurred have gone without much harm. If there is leakage of carbon dioxide at a place, a condition called asphyxiation is common. It is shortness of breath due to lack of oxygen and excess of carbon dioxide. Carbon dioxide is a colorless and odorless gas. To avoid accidents due to leakage one thing that can be done is to add color and odor to the gas before transporting.
The last step in this method is storing the carbon dioxide. There are three possibilities to store carbon dioxide- in deep geological formations, underwater and in the form of mineral carbonates.
Considering storing carbon dioxide as mineral carbonates which is done by reacting CO2 with naturally occurring magnesium and calcium to form their respective carbonates which are very stable so there is no possibility of re-formation of carbon dioxide but this is a very slow process under normal conditions. It requires high temperature and pressure along with some catalyst. Once it is done then we are good to go.
The second option of storing it under water also seems quite promising but the environmental effects are believed to be very terrible. The excess carbon dioxide in the water reacts with water to form carbonic acid which leads to acidification of oceans. Also, the extra carbon dioxide in the water acts as asphyxiant and breathing becomes difficult for marine organisms. The last option is to store it underground. Carbon dioxide is stored in deep geological formations known as geological sequestration. In this technique, carbon dioxide is converted to 'supercritical carbon dioxide' which is a runny liquid. It is then injected into sedimentary rocks and the runny liquid then seeps into them underground. Various physical and geochemical mechanisms prevent carbon dioxide from escaping.
Although 'Carbon Capture and Storage' technique seems like a miracle solution, but it is important to keep in mind that it is not a permanent solution. It is just a way to get rid off already present carbon dioxide and we surely should not emit more and more carbon dioxide in the atmosphere thinking that CCS has got it all covered. It should be given keen intention that we should still come up with ways and devices with little or no carbon emission. Fossil fuels should not be used anymore. Rather than wasting time and money on coming up with ways to get rid of carbon dioxide being emitted, our goal should be to get invested in replacing fossil fuels with alternatives which has less adverse effects to the environment.