UNIDO launches Labour Market Assessment in Khartoum State, Sudan
Understanding the labor market and its business opportunities is a crucial asset for a demand-driven technical and vocational training system as it responds to the challenges faced by the labor market.
The United Nations Industrial Development Organization (UNIDO) and the Khartoum State Supreme Council for Human Development and Labor (SCHDL) jointly implemented a new Labor Market Assessment to examine the skills supply and labor market needs in the region. Enacted by the Elasima Centre for Training, Labour and Migration Studies, the survey further provided an overall analysis of economic, social and technical growth drivers as well as an overview of current labor market trends.
The survey was launched by SCHDL Secretary General Abdelati Mohamed Kheir on 6 August 2019 at the UNIDO office and was attended by government institutions including the Federal Ministry of Labour and Administrative Reform, the Ministry of Industry and Investment, and the Ministry of Social Security, UN agencies, NGOs and private sector representatives as well as the University of Khartoum, among others.
The market assessment was conducted within the framework of the European Union-funded UNIDO project on Employment and Entrepreneurship Development for Sudanese Migrant Youth, Refugees, Asylum Seekers and Host Communities in Khartoum State, with the main objective of enhancing employment opportunities and stimulating entrepreneurship.
Stockholm+50: Accelerate action towards a healthy and prosperous planet for all
The United Nations General Assembly agreed on the way forward for plans to host an international meeting at the highest possible level in Stockholm next June, during the week of World Environment Day. The event will commemorate the 50 years since the United Nations Conference on the Human Environment and serve as a contribution to accelerate action towards a more sustainable society.
The Declaration of the United Nations Conference on the Human Environment was made in 1972 in Stockholm, Sweden, resulting in what is often seen as the the first step toward the development of international environmental law, recognizing the importance of a healthy environment for people, and creating the UN Environment Programme (UNEP).
Five decades after the 1972 Stockholm Conference, the Government of Sweden, with support from the Government of Kenya, will host Stockholm+50, an international meeting in 2022 to commemorate the 50 years since the United Nations Conference on the Human Environment and its outcome documents, as a contribution to the environmental dimension of sustainable development to accelerate the implementation of commitments in the context of the decade of action and delivery for sustainable development, including a sustainable recovery from the coronavirus disease (COVID-19) pandemic.
The international meeting, "Stockholm+50: a healthy planet for the prosperity of all – our responsibility, our opportunity", will take place in Stockholm on 2 and 3 June 2022, following a UN General Assembly resolution. In three leadership dialogues, the meeting will reflect on the urgent need for actions towards a healthy planet and prosperity of all, achieving a sustainable and inclusive recovery from the COVID-19 pandemic, and accelerating the implementation of the environmental dimension of Sustainable Development in the context of the Decade of Action. The meeting will also reinforce the messages and the outcomes of the event to commemorate UNEP's 50th anniversary (UNEP@50), which will have taken place in March 2022, in Nairobi.
Per Bolund, Sweden's Minister for the Environment and Climate, and Deputy Prime Minister, said "Our aim is clear, we want Stockholm+50 to make a concrete contribution to accelerating the transformation to a sustainable future. We call this meeting to commemorate the fiftieth anniversary of the 1972 conference. We are running out of time and urgent action is needed. These challenges are global, and we must meet them with a global response that drives action on the ground."
Inger Andersen, Executive Director of UNEP, who was on 11 October appointed by UN Secretary-General António Guterres as the Secretary-General of the Stockholm+50 international meeting, said: "We need to urgently work to transform our economies and societies, but our branches will spread only as far as our roots are deep. By remembering Stockholm at 50, we also remember how the world came together to heal the ozone layer in 2013, phase out leaded fuel this year and stop endangered species from going extinct. By convening in Stockholm, we also recommit to human and planetary health, responsibility, prosperity, equality and peace – as we have seen only too clearly in COVID-19."
Logistics giant commits to Gothenburg Green City Zone
DB Schenker is collaborating with Business Region Göteborg to scale up electric freight transport as part of the Gothenburg Green City Zone initiative – the first logistics company to do so.
Business Region Göteborg is one of the initiators of the Gothenburg Green City Zone, which brings together businesses, societal stakeholders and researchers to develop, test and scale up new vehicle and infrastructure technologies. The goal of the initiative is to achieve zero-emission transport within parts of Gothenburg by 2030, and to do so using green electricity.
DB Schenker is one of Europe's largest logistics and supply chain companies. The company currently has three electric vehicles operating in central Gothenburg: two parcel delivery vans and one distribution truck operated by the hauliers TGM and Bäckebol åkeri. These three vehicles handle packet distribution in the Event District and Lindholmen, both of which are within the Gothenburg Green City Zone. The electric vehicles also cover some nearby areas.
Keen to go electric as quickly as possible
"We want to scale up the transition to electric power as quickly as possible. To do so, we will need to charge our vehicles at night in order to operate them without interruption during the day. While charging a handful of vehicles presents no problem, charging our entire vehicle fleet will demand entirely different conditions than we have today. This requires charging infrastructure that doesn't yet exist," explains Hanna Melander, quality and environmental manager at DB Schenker.
To lay the foundations for rapid electrification throughout the transport sector, Business Region Göteborg and DB Schenker have therefore started a collaborative project to analyse and learn from real-world traffic, to understand flows and needs and how and where charging stations should be located in order to be able to scale up the vehicle fleet and take the next step.
Together, within the Gothenburg Green City Zone, the partners will develop general analytical methods for electrification that can benefit other hauliers. The intention is to facilitate rapid upscaling throughout the sector, thus contributing to the goal of the initiative: to create a zero-emission transport system by 2030.
A method that all freight stakeholders can utilise
"We are determined to make freight traffic in central Gothenburg emission-free as quickly as possible and we welcome DB Schenker's commitment. Together, we will develop a method for large-scale electrification that can benefit all stakeholders in the freight sector, that is generalisable. All stakeholders face similar challenges," says Maria Strömberg, director of cluster and innovation at Business Region Göteborg.
Property owners, market stakeholders and the city's administrations and municipally owned companies will gain a clear picture of the infrastructure that needs to be established and the specifications the various installations must fulfil.
"To this end, we also need to understand what the potential actually is and what is required to achieve it, not only at a local level but also regionally," says Matilda Landén of Business Region Göteborg, process manager for the Gothenburg Green City Zone.
While the partners fully expect that further significant stakeholders will commit to the collaboration on the journey ahead, it is important to capture data from traffic that is already operating so as not to lose valuable time.
About Gothenburg Green City Zone
In the Gothenburg Green City Zone, we test new technologies and collaborate to develop and scale up system solutions aimed at ensuring that all transport in parts of Gothenburg will be 100% emission-free by 2030. Gothenburg Green City Zone is an initiative by the City of Gothenburg, implemented through Business Region Göteborg, Volvo Cars and RISE Research Institutes of Sweden. Learn more about the initiative and other founder members here.
Initially consisting of Lindholmen, the Event District in central Gothenburg and Forsåker in Mölndal, the Gothenburg Green City Zone will create opportunities for businesses, societal stakeholders and researchers to test, develop and scale up their ideas. This will be a zone for testing rather than prohibition, where we will welcome and stimulate interest in new solutions, create innovation and learn together. We shall show consideration for one another, for the business community, the local environment and the climate.
With the Gothenburg Green City Zone, Gothenburg is the first region in the world to develop zero-emission, scalable transport solutions at system level.
Business Region Göteborg is also tasked with coordinating the city's combined efforts to transition to a fossil-free transport system by 2030, with electrification as the guiding light. This work is being performed in close cooperation with all relevant stakeholders within the City of Gothenburg, the business community and the Gothenburg region.
Early signs of collective progress as banks work to implement the Principles for Responsible Banking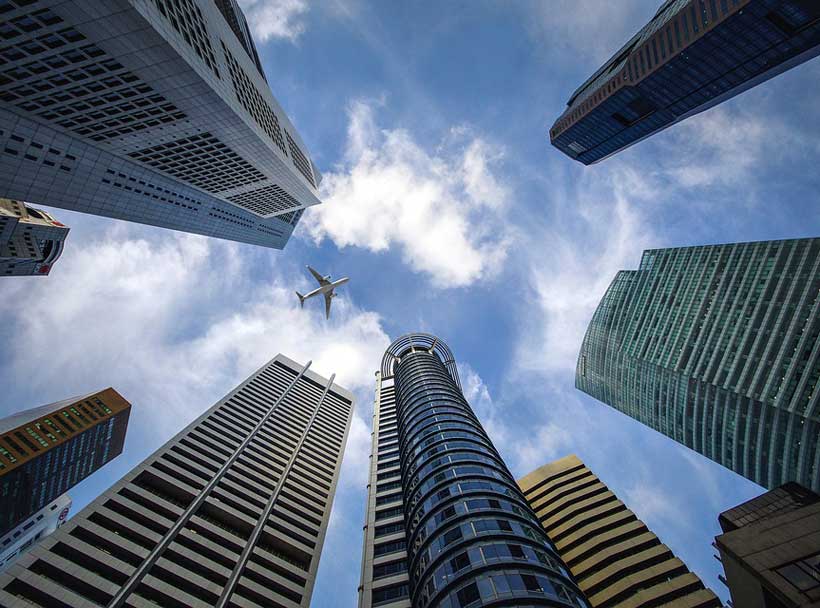 A new report summarising the progress made by banks who have signed the Principles for Responsible Banking finds that signatories are showing early signs of collective progress and building the foundations to transform sustainable banking; however, momentum needs to accelerate in some key areas.
Published today by the UN Environment Programme Finance Initiative (UNEP FI), the report sets the first baseline to measure future progress, marking 1.5 years of the Principles' initial 4-year time horizon. It includes an independent view from the Civil Society Advisory Body, a 12-member body mandated to support signatory banks to implement the Principles and assess progress.
Key findings from the report show early signs of progress including that 94% of banks identify sustainability as a strategic priority for their organisation, 93% are analysing the environmental and social impacts of their activities, and 30% are setting targets, with a strong collective focus on climate and financial inclusion. The report finds early indications of impact on the real economy, with USD 2.3 trillion of sustainable finance being mobilized.
"The Principles for Responsible Banking are a crucial framework for the global banking industry to respond to, drive and benefit from a sustainable development economy." commented Inger Andersen, Executive Director of UNEP. "Sustainable finance is about creating prosperity for this and future generations, and this report shows early signs of progress made worldwide, while outlining steps to further accelerate action in critical areas."
The UNEP FI banking board and secretariat say continued and accelerated action is needed from signatories. Suggested areas of improvement include enhancing the availability and quality of data, setting targets in line with improved impact analysis, and increasing action on critical sustainability issues such as biodiversity loss, equality and human rights.
"The Principles are a four-year journey of unprecedented scale and scope, where banks of all sizes from across the world have together been developing the tools and guidance to support their effective implementation," said Siobhan Toohill, co-Chair of the UNEP FI Banking Board and Group Head of Sustainability at Westpac. "We must not only continue to build on the momentum evidenced in the first 18 months, but accelerate it to deliver on our commitments."
Insights from the report will be used by the UNEP FI banking board and secretariat to further develop the work programme to support banks in scaling up their progress and addressing these key challenges. Under the framework, banks must publish their individual progress within 18 months of signing the Principles, and annually thereafter. The next progress report at a collective level is scheduled for 2023.