Are you getting enough protein in your diet?
You may have noticed protein bars and shakes popping up at grocery stores or gyms. Coverage of the benefits of protein is all the rage. So it might be surprising to learn that almost half of older adults are not consuming enough protein, thus negatively impacting their health, according to a recent study published in the Journal of Nutrition, Health & Aging.
What role should protein play in our diet?
"Protein can be thought of as one of the building blocks to our muscles, bones and blood," said Dr. James Metcalf, a medical director with UnitedHealthcare Medicare & Retirement. "Not only does protein help keep our body strong, it helps promote good balance and mobility — all important factors to being able to live independently as we age."
Additionally, protein helps combat common signs of aging, like declines in muscle mass, strength and function, which can put you at greater risk of falling and fracturing bones.
But before you grab the nearest protein bar, let's discuss exactly how much protein you should consume each day.
How much protein do I need?
The National Academy of Medicine's recommended dietary allowance for protein is 0.8 grams per kilogram of body weight per day. For an adult who weighs 195 pounds that's 71 grams per day; for someone who weighs 170 pounds that's 62 grams per day.
While it is helpful to know how many grams of protein you should aim to consume each day, knowing the amount of protein in the foods we eat can be a bit of a mystery. Below are some sources of high-quality protein and the corresponding amount of protein in each, according to the U.S. Department of Agriculture FoodData Central database:
Chicken breast (one): 54 grams of protein
Salmon (0.5 fillet): 40 grams of protein
Lentils (one cup cooked): 18 grams of protein
Black beans (one cup cooked): 15 grams of protein
Greek yogurt (one container; plain, nonfat): 10 grams of protein
Egg (one): 6 grams of protein
Bottom line
If you feel you might benefit from adding some sources of protein into your diet, be sure to talk with your doctor before making any drastic changes.
Increasing your protein consumption will not be a silver bullet to keeping your body healthy as you age. Staying physically active is also important to help maintain your health and live your best life.

Learning Loss Must be Recovered to Avoid Long-term Damage to Children's Wellbeing
School closures have caused large and persistent damage to children's learning and wellbeing, the cost of which will be felt for decades to come, according to a new report launched today by the Global Education Evidence Advisory Panel (GEEAP), co-hosted by the UK's Foreign, Commonwealth & Development Office, UNICEF Office of Research-Innocenti, and the World Bank.
Prioritizing Learning During COVID-19 presents the latest data on the impact of school closures on children. Estimates suggest that without urgent action, a Grade 3 child who has lost one year of schooling during the pandemic could lose up to three years' worth of learning in the long run.
"Learning losses due to school closures are one of the biggest global threats to medium- and long-term recovery from COVID-19. The evidence tells us that schools need to reopen and be kept open as far as possible, and steps need to be taken in reintegrating children back into the school system," said Abhijit Banerjee, co-chair of the GEAAP. Dr. Banerjee, who shared the 2019 economics Nobel Prize in part for his work in education, is one of the 15 education experts from around the world who produced the second annual GEAAP report.
The economic cost of lost learning from the crisis will be severe. A recent estimation predicts a USD $17 trillion loss in lifetime earnings among today's generation of schoolchildren if corrective action is not urgently taken.
"While many other sectors have rebounded when lockdowns ease, the damage to children's education is likely to reduce children's wellbeing, including mental health, and productivity for decades, making education disruption one of the biggest threats to medium- and long-term recovery from COVID-19 unless governments act swiftly," saidKwame Akyeampong, Panel co-chair.
Low- and middle-income countries and children from lower socioeconomic backgrounds have been the hardest hit, the report notes. Schools have, on average, been closed for longer than in high-income countries, students have had less or no access to technology during school closures, and there has been less adaptation to the challenges of the crisis. Evidence is mounting of the low effectiveness of remote learning efforts. In Sao Paolo, Brazil, for example, Grade 5 students in remote classes learned nearly 75% less and were 2.5 times more likely to drop out. Emerging data on learning loss shows Grade 4 students in South Africa having lost at least 62% of a year of learning due to school closures, and students in rural Karnataka, India, are estimated to have lost a full year. The increase in education inequality that COVID-19 has created, across and within countries, is not only a problem in its own right; varied learning levels in the classroom makes it more difficult for teachers to help most students catch up, especially the most marginalized.
"While schools must be the first to open as restrictions are lifted, recovering the loss that children have experienced requires far more than simply reopening classrooms. Schoolchildren need intensive support to get back on track, teachers need access to quality training and resources, and education systems need to be transformed," said Robert Jenkins, UNICEF Director of Education.
"Over 1.6 billion schoolchildren globally were shut out of school at the height of the pandemic, compounding the learning crisis poorer countries were already facing," said Vicky Ford MP, UK Minister for Africa, Latin America and the Caribbean, ahead of the report launch today. "My priority in the coming year is to ensure as many children as possible globally get back to school and back to high-quality learning."
The report identifies four urgent recommendations made by the Panel (GEEAP) to help prevent further loss and recover children's education:
Prioritize keeping schools and preschools fully open. The large educational, economic, social, and mental health costs of school closures and the inadequacy of remote learning strategies as substitutes for in-person learning make it clear that school closures should be a last resort.
Prioritize teachers for the COVID-19 vaccination, and use masks where assessed as appropriate, and improve ventilation. While not prerequisites to reopening schools, the risk of transmission in schools can be sharply reduced when a combined set of mitigating actions, such as using quality masks and ventilation, are taken.
Adjust instruction to support the learning needs of children and focus on important foundational skills. It is critical to assess students' learning levels as schools reopen. Targeting instruction tailored to a child's learning level has been shown to be cost-effective at helping students catch up, including grouping children by level all day or part of the day.
Governments must ensure teachers have adequate support to help children learn. Interventions that provide teachers with carefully structured and simple pedagogy programs have been found to cost-effectively increase literacy and numeracy, particularly when combined with accountability, feedback, and monitoring mechanisms.
The expert panel also calls on governments to build on the lessons learned during school closures by supporting parental engagement and leveraging existing technology.
"We must continue to sound the alarm on the crisis in education and ensure that policy makers have clear evidence for how to recover the catastrophic learning losses and prevent a lost generation," said Jaime Saavedra, Panel member and Global Director for Education at the World Bank.
COVID-19: WHO expresses hope worst of Omicron wave is over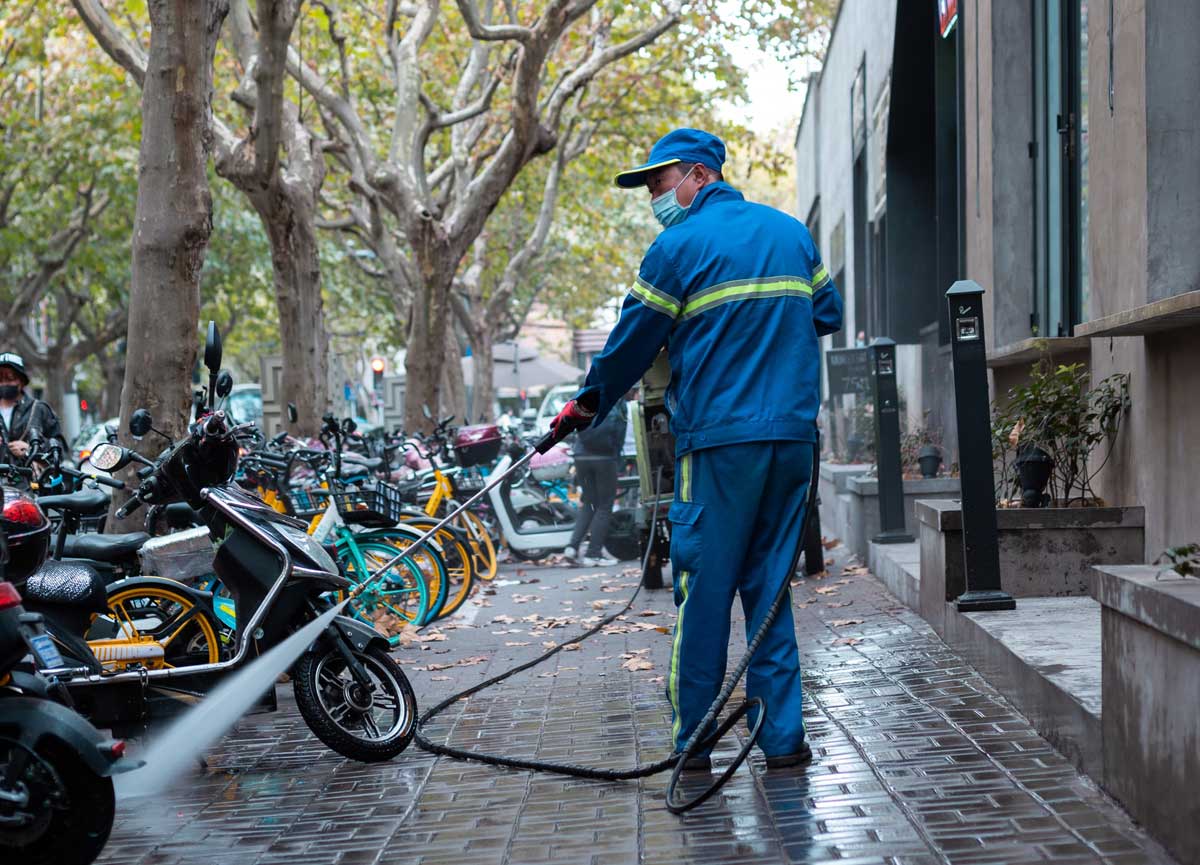 Omicron continues to sweep the world, but cases seem to have peaked in some countries, which gives the head of the World Health Organization (WHO) hope that the worst of this latest wave of COVID-19 is over.
Briefing journalists in Geneva, Tedros Ghebreyesus said that more than 18 million cases were reported last week, and the pandemic itself is far from over, so no country is out of the woods yet.
The number of deaths remains stable, but the agency is concerned about the impact the variant is having on already exhausted health workers and overburdened health systems.
"I remain particularly concerned about many countries that have low vaccination rates, as people are many times more at risk of severe illness and death if they're unvaccinated", Tedros said.
Omicron may be less severe, but for the WHO chief "the narrative that it is mild disease is misleading, hurts the overall response and costs more lives."
Tedros noted that the virus is circulating "far too intensely with many still vulnerable" and argued that, for many countries, the next few weeks remain critical.
COVAX
Over the weekend, the UN-backed COVAX facility delivered its one-billionth dose of vaccine.
Tedros said he was proud of the milestone, but believes it's essential to keep forging ahead with distributing shots fairly, across the world.
"Vaccines may be less effective at preventing infection and transmission of Omicron than they were for previous variants, but they still are exceptionally good at preventing serious disease and death", he explained. 
For him, immunization continues to be "key to protecting hospitals from becoming overwhelmed."
Tracking the virus
The WHO chief also highlighted the importance of tracking new variants, like Omicron, in real time.
Tedros believes that the pandemic is "nowhere near over" and, with the incredible growth of Omicron, new variants are likely to emerge.
So far, more than 7 million whole genome sequences from 180 countries have been submitted to GISAID, a global mechanism that provides open access to genomic data and was initially set up to track flu.
Using all that data, new formulations of vaccines are being developed and assessed for how they perform against different strains.
Despite those efforts, Tedros is concerned that the world will enter "a second and even more destructive phase of vaccine inequity", if it doesn't change course.
New treatments
Last Friday, WHO recommended two new COVID-19 treatmentsto fight severe illness and death: a rheumatoid arthritis drug called baricitinib and a monoclonal antibody called sotrovimab.
For Tedros, the challenge, once again, is that high prices and limited supply means access is limited.
WHO is currently working with its partners in ACT-Accelerator to negotiate lower prices with manufacturers and ensure supply will be available for low- and middle-income countries.
Meeting
Next week, the WHO Executive Board, which is made up of 34 Member States, will meet to discuss the world's health challenges.
The pandemic will remain at the forefront, but Member States will also be discussing the devastating impact of the pandemic on other health issues, and how the backsliding can be stopped.
According to the WHO chief, the agency willbe working to accelerate progress on negotiations around a global pandemic accord.
Cervical Cancer Awareness
On a final note, Tedros noted that January is Cervical Cancer Awareness month.
In 2020, an estimated 604,000 women were diagnosed with cervical cancer worldwide and about 342, 000 women died from the disease.
The main cause of the disease is infection with high-risk types of human papillomavirus (HPV), an extremely common family of viruses that are transmitted through sexual contact.
There are, however, vaccines that protect against high-risk HPV types, which means it should be one of the most preventable and treatable forms of cancer.
On Monday, Serbia announced that this year,it will introduce a vaccination programme against HPV, joining the 116 nationswho already do it.
UN-backed COVAX mechanism delivers its 1 billionth COVID-19 vaccine dose
With a 1.1 million jab delivery in Rwanda this weekend, the World Health Organization's multilateral initiative to provide equal access to vaccines for all reached the one billion milestone.
Along with the Coalition for Epidemic Preparedness Innovations (CEPI), the Vaccine Alliance GAVI, and partners, WHO has led the largest vaccine procurement and supply operation in history with deliveries to 144 countries to date.
According to a press release published on Sunday, as of 13 January 2022, out of 194 countries members of WHO, 36 have vaccinated less than 10% of their population, and 88 less than 40%.
"COVAX's ambition was compromised by hoarding/stockpiling in rich countries, catastrophic outbreaks leading to borders and supply being locked. And a lack of sharing of licenses, technology, and know-how by pharmaceutical companies meant manufacturing capacity went unused", the agency explained.
On 24 February 2021, Ghana became the first country in the world to receive vaccines through COVAX when 600,000 doses of the Oxford–AstraZeneca vaccine were delivered to Accra.
The work that remains
COVAX is currently working with governments, manufacturers and partners to ensure that when countries receive vaccines, they can get them to people quickly.
"The work that has gone into this (1 billion) milestone is only a reminder of the work that remains", the UN's health agency underscored.
They added that with updated vaccines in the pipeline, citizens should demand that governments and pharmaceutical companies share health tools globally and "bring an end to the death and destruction cycles of this pandemic, limit new variants and drive a global economic recovery".
COVAX is one of three pillars of the Access to COVID-19 Tools (ACT) Accelerator, which was launched by WHO in April 2020 in response to the pandemic.
The ACT Accelerator is a ground-breaking global collaboration to accelerate the development, production, and equitable access to COVID-19 tests, treatments, and vaccines.