UNIDO-Bangladesh event promotes Industry 4.0 opportunities
The United Nations Industrial Development Organization (UNIDO) and the Access to Information Programme (a2i) housed in the Office of the Prime Minister of Bangladesh hosted a national conference on Industry 4.0 and on the future of Bangladesh's labor force.
''Industry 4.0 captures the synergistic opportunities of digital technologies such as blockchain, virtual reality and artificial intelligence", said UNIDO Regional Representative René Van Berkel. "With frontier manufacturing technologies, such as 3D printing and nanotechnology, Industry 4.0 can deliver customized products at the same costs as manufactured products".
During the event, Indutries Minister Nurul Majod Humayun unveiled the newest a2i publication 'Future Skills: Finding Emerging Occupations to Tackle the Challenges of Automation in Bangladesh', which focuses on ready made garment and textiles; furniture; agro-processing; leather and shoes; and tourism and hospitality: job profiles and skill requirements are expected to change drastically, and small companies could be at a disadvantage. As a matter of fact, potential job losses among the sectors could range between 20 and 60%, which by 2041 could amount to 5.5 million jobs.
"We should accept automation, as it accelerates our growth", said Principal Coordinator for SDG Affairs Md. Abul Kalam Azad. "At the same time, workers need to be trained to overcome the approaching industrial revolution".
The panel discussion centered on the urgency for reskilling and upskilling, along with the demand for soft skills. In addressing challenges for small businesses, Van Berkel highlighted that they can benefit from improving productivity and adopting lean management, also by partnering with technical institutions and skills providers. This could be facilitated through a demonstration centre, as it would showcase crucial digital technologies.
"UNIDO is willing to collaborate with national partners to assist in the transition towards Industy 4.0, and will build on prior experiences", said UNIDO Country Representative for Bangladesh Zaki Uz Zaman. UNIDO has already kick-started this process by reviewing the Bangladeshi Country Programme with adjustments to be made along the lines of new government priorities.
More Funding for Business and Trade to Help Lao PDR Recover from Pandemic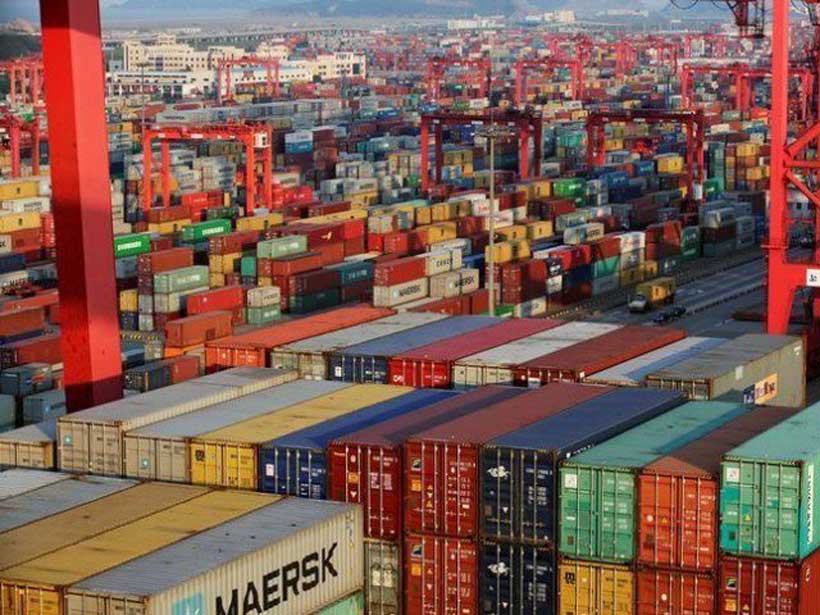 The World Bank and the Government of Lao PDR have agreed to scale up a Competitiveness and Trade Project that will improve the ability of businesses to recover from the economic effects of COVID-19 as part of the government's emergency response to the pandemic. The additional financing will provide a US$6.5 million grant through the Lao Competitiveness and Trade Multi-Donor Trust Fund supported by Australia, Ireland, and the United States.
The extra funding follows a request by the Ministry of Industry and Commerce for additional resources to help the government and private sector respond to the challenges posed by COVID-19 and related restrictions. The Lao economy, which had already been slowing since 2018 following floods, drought and crop disease outbreaks, has been hit badly by the pandemic since early 2020, causing poverty to rise by an estimated 4.4 percentage points.
This additional financing complements the government's approach of providing rapid and direct relief to vulnerable firms and to adjusting government services to the effects of COVID-19. Helping viable businesses to survive and grow will help them maintain and create jobs, thereby driving economic recovery.
The ministry has been implementing the original Lao PDR Competitiveness and Trade Project since late 2018 with $13 million of credit and grants from the World Bank and the trust fund. The project works to improve the processes required to start and operate a business, and to reduce the costs of doing business in Laos. Measures to lower trade costs and facilitate trade flows include streamlining regulations to reduce the time that goods spend at borders. Business Assistance Facility grants are available to help companies improve their competitiveness, while the project also supports improved policy making and transparency, along with stronger public-private policy dialogue.
According to H.E. Somchith Inthamith, Deputy Minister of Industry and Commerce, "the new financing will be used to scale up and extend activities under the original project, such as decreasing the time required for goods to clear customs, and increasing the ability of our producers to connect to markets. Additional resources will be used to help new Lao firms set up, and aid existing companies seeking grants to mitigate the impact of COVID-19".
Mariam Sherman, Country Director for the World Bank in Myanmar, Cambodia, and Laos, said that over a year into the COVID-19 pandemic, the country has faced significant economic stress, especially considering the effects of the crisis on important trade partners. "This project has been prepared with urgency", she said. "It can help the Lao government accelerate policy changes and regulatory reforms that will improve the ease of doing business, facilitate trade, and support company competitiveness. Such reforms will help Lao firms weather shocks, increase their ability to do business on the ground, and provide access to international markets for necessary inputs and outputs".
The Lao Competitiveness and Trade Multi-Donor Trust Fund is a continuing effort to improve the efficiency of development assistance for trade in the Lao PDR, by pooling resources from the World Bank, Australia, and Ireland for increased efficiency of implementation, reduced transactions costs and greater impact on-the-ground.
Since the start of the COVID-19 pandemic, the World Bank Group has committed over $125 billion to fight the health, economic, and social impacts of the pandemic, the fastest and largest crisis response in its history. The financing is helping more than 100 countries strengthen pandemic preparedness, protect the poor and jobs, and jump start a climate-friendly recovery. The Bank is also providing $12 billion to help low- and middle-income countries purchase and distribute COVID-19 vaccines, tests, and treatments.
Brands for change: mainstreaming the value of brands for a more sustainable world economy
A brand is a name, term, design, symbol or any other feature that gives a product, service or concept an identity and distinguishes it from others on the market.
The United Nations Industrial Development Organization (UNIDO), and the European Brand Institute (EBI), have held the 17th Brand Global Summit at the Vienna International Centre and online. The Summit explored the topic of "Brands for Change", highlighting brands' role as major game-changers in the context of post-pandemic economic development, as well as their largely untapped potential for boosting recovery while unleashing creativity and innovation.
The Summit brought together leading branding experts and high-level representatives from governments, the private sector, academia, and international organizations. They exchanged experiences on applying brand management as a multidimensional-impact tool for improving business performance and resilience in an increasingly digitalization-driven world economy, while accelerating industrial upgrading and sustainable development at the regional, national and international levels.
"The pandemic has brought the need to reconcile digitalization with economic recovery to the fore. To meet this challenge, it will be crucial to promote innovative development tools, enhance professional skills, and create an enabling environment that drives digital, inclusive and sustainable digital transformation. Branding can play a relevant role in this process, as it can provide inclusive and highly customized solutions, reinforce business resilience, and support post-pandemic recovery through more sustainable growth pathways," noted LI Yong, Director General of UNIDO, welcoming the summit participants in his video address.
"Managing change, and being proactive in doing so, is a necessary prerequisite for quality improvements in the course of redefining the post-pandemic economy. Whether it will be characterized by greater sustainability and inclusiveness will largely depend on how economic actors move forward on their development pathways, to what extent they are ready to explore recovery solutions to "build back better" and embrace innovation that fosters the digital transformation," said Bernardo Calzadilla-Sarmiento, Managing Director of UNIDO's Directorate of Digitalization, Technology and Agribusiness. He highlighted the fact that branding has become indispensable as a driving force for change. Indeed, he said, brands hold significant potential to accelerate the shift to more innovation-intensive and intellectual value-added practices.
"Sustainable brands carried us through the crisis and will support further change. As intangible assets, brands have become more important to inclusive and sustainable development than ever. As digitalization continues to accelerate, the future will increasingly depend on strong and valuable brands. Despite their fundamental importance, the understanding of branding does differ widely among businesses, large and small. Investments in brands support economic recovery and resilience, create growth and secure prosperity for cities, regions and countries in the long run. There is a clear need to stimulate IP investment, support IP-based financing and give companies the tools to disseminate information about their IP, ensuring their emergence as a tradable asset class. EBI contributes to more transparency and works towards increasing confidence and certainty in Brand and IP valuations", stated Gerhard Hrebicek, President of the European Brand Institute, in his opening remarks.
Against this backdrop, UNIDO and EBI are continuing coordinated efforts to promote branding initiatives as part of the joint "Branding for competitiveness and sustainable growth (B4C)" service module, blending strategic marketing, branding and digitalization to advance inclusive and sustainable industrial development. Embracing the influence of digital transformation on shaping intangibles-oriented development strategies, the B4C module provides a timely response in terms of facilitating a country-, region- or enterprise-level transition to a more robust and competitive digital presence underpinned by strategic brand management.
Most recently, UNIDO and EBI have embarked upon a number of new initiatives replicating and fine-tuning high-impact branding practices from their previous projects implemented across countries and industries. Specifically, these new initiatives include a global-level destination- and region-branding initiative in China, coupled with the innovative upgrading of the health industry value chains, with the main focus on enhancing linkages between the health industry and tourism; and a project in India, aimed at enhancing the bicycle production sector's global competitiveness by applying innovation-intensive industrial design and branding.
To assist project beneficiaries in overcoming the pandemic's devastating impact, UNIDO and EBI will further expand their branding project portfolio, including the organization of global fora, thereby facilitating a large-scale, public-private dialogue and governmental engagement to support structural and legal reforms and frameworks to make branding an easily accessible tool to constitute an integral part of a sustainable development initiative at any level.
Achieving Net Zero Electricity Sectors in G7 Members
G7 members are well placed to fully decarbonise their electricity supply by 2035, which would accelerate the technological advances and infrastructure rollouts needed to lead global energy markets towards net zero emissions by 2050, according to a new report from the International Energy Agency. The report was requested by the United Kingdom, which holds the G7 Presidency this year.

The pathway laid out in the report – Achieving Net Zero Electricity Sectors in G7 Members – underscores how the G7 can serve as first movers, jump-starting innovation and lowering the cost of technologies for other countries while maintaining electricity security and placing people at the centre of energy transitions.

The new report builds on the IEA's landmark Roadmap to Net Zero by 2050 to identify key milestones, challenges and opportunities for G7 members. Following on from June's G7 Summit, it is designed to inform discussions at the COP26 Climate Change Conference in Glasgow, for which the UK also holds the Presidency.

At the G7 Summit, the leaders of Canada Germany, France, Italy, Japan, the United Kingdom and the United States – plus the European Union – committed to reach "an overwhelmingly decarbonised" power system in the 2030s and net zero emissions across their economies no later than 2050.

The G7 now accounts for nearly 40% of the global economy, 36% of global power generation capacity, 30% of global energy demand and 25% of global energy-related carbon dioxide (CO2) emissions. Its clean energy transition is already underway, with coal making way for cleaner options. The electricity sector now accounts for one-third of the G7's energy-related emissions, down from a peak of nearly two-fifths in 2007. In 2020, natural gas and renewables were the primary sources of electricity in the G7, each providing about 30% of the total, with nuclear power and coal close to 20% each.

Reaching net zero emissions from electricity would require completing the phase-out of unabated coal while simultaneously expanding low emissions sources of electricity, including renewables, nuclear, hydrogen and ammonia. According to the IEA's pathway to net zero by 2050, renewables need to provide 60% of the G7's electricity supply by 2030, whereas under current policies they are on track to reach 48%.

The G7 has an opportunity to demonstrate that electricity systems with 100% renewables during specific periods of the year and in certain locations can be secure and affordable. At the same time, increased reliance on renewables does require the G7 to lead the way in finding solutions to maintain electricity security, including seasonal storage and more flexible and robust grids.

In the IEA's pathway to net zero by 2050, innovation delivers 30% of G7 electricity sector emissions reductions to 2050, which will require international collaboration while also creating technology leadership opportunities for G7 countries. Mature technologies like hydropower and light-water nuclear reactors contribute only about 15% of the reductions in the IEA pathway. About 55% come from deploying technologies that either still have huge scope to grow further, such as onshore wind and solar PV, or in early adoption phase, such as heat pumps and battery storage. Technologies still in development, such as floating offshore wind, carbon capture and hydrogen, would deliver another 30%.

The new report underscores that people must be placed at the centre of all clean electricity transitions. Decarbonising electricity could create as many as 2.6 million jobs in the G7 over the next decade, but as many as 300,000 jobs could be lost at fossil fuel power plants, with profound local impacts that demand strong and sustained policy attention to minimise the negative impacts on individuals and communities. Household spending on energy should decline by 2050, as rising spending on electricity is more than offset by lower expenses for coal, natural gas and oil products. Governments must foster efficiency gains and structure energy tariffs for consumers and businesses so that all households can benefit from these cost savings.

"G7 members have the financial and technological means to bring their electricity sector emissions to net zero in the 2030s, and doing so will create numerous spill-over benefits for other countries' clean energy transitions and add momentum to global efforts to reach net zero emissions by 2050," said Fatih Birol, the IEA Executive Director. "G7 leadership in this crucial endeavour would demonstrate that getting to electricity sectors with net zero emissions is both doable and advantageous, and would also drive new innovations that can benefit businesses and consumers."
"We have decided to take the path towards climate neutrality. This can only be achieved together – with joint and decisive action,"said Peter Altmaier, Germany's Federal Minister for Economic Affairs and Energy. "Our way towards climate neutrality is ambitious, but necessary. We need to act together with clear, joint and decisive action. The energy sector plays clearly a key role on our way to climate neutrality. Solutions are at hand, such as the exit from coal-fired power generation in Germany and other countries. The IEA report shows how the G7 can live up to its pioneering role in this regard – a matter that will continue to be topical during the German G7 presidency in 2022."
"In this critical year of climate action ahead of COP26, I welcome this report, which sets out a roadmap for the G7 to meet the commitment, made earlier this year, to accelerate the transition from coal to clean power," said COP26 President-Designate Alok Sharma. "The report also highlights the huge jobs and growth opportunities that this decade could bring, from scaling-up renewables and improving energy efficiency to driving digital solutions and deploying critical technologies."
"We welcome the IEA's report on achieving net zero electricity sectors in the G7. These countries should provide leadership in the energy transition," said UN High Level Climate Action Champions Gonzalo Munoz and Nigel Topping. "Decarbonising electricity is essential to keep 1.5 degrees alive, as well as to provide the power for electrification of other sectors. Key G7 milestones in the report include phase out of unabated coal and reaching 60% renewable share of electricity by 2030 and overall net zero electricity emissions by 2035. The private sector stands ready to support this effort."