UNIDO-Bangladesh event promotes Industry 4.0 opportunities
The United Nations Industrial Development Organization (UNIDO) and the Access to Information Programme (a2i) housed in the Office of the Prime Minister of Bangladesh hosted a national conference on Industry 4.0 and on the future of Bangladesh's labor force.
''Industry 4.0 captures the synergistic opportunities of digital technologies such as blockchain, virtual reality and artificial intelligence", said UNIDO Regional Representative René Van Berkel. "With frontier manufacturing technologies, such as 3D printing and nanotechnology, Industry 4.0 can deliver customized products at the same costs as manufactured products".
During the event, Indutries Minister Nurul Majod Humayun unveiled the newest a2i publication 'Future Skills: Finding Emerging Occupations to Tackle the Challenges of Automation in Bangladesh', which focuses on ready made garment and textiles; furniture; agro-processing; leather and shoes; and tourism and hospitality: job profiles and skill requirements are expected to change drastically, and small companies could be at a disadvantage. As a matter of fact, potential job losses among the sectors could range between 20 and 60%, which by 2041 could amount to 5.5 million jobs.
"We should accept automation, as it accelerates our growth", said Principal Coordinator for SDG Affairs Md. Abul Kalam Azad. "At the same time, workers need to be trained to overcome the approaching industrial revolution".
The panel discussion centered on the urgency for reskilling and upskilling, along with the demand for soft skills. In addressing challenges for small businesses, Van Berkel highlighted that they can benefit from improving productivity and adopting lean management, also by partnering with technical institutions and skills providers. This could be facilitated through a demonstration centre, as it would showcase crucial digital technologies.
"UNIDO is willing to collaborate with national partners to assist in the transition towards Industy 4.0, and will build on prior experiences", said UNIDO Country Representative for Bangladesh Zaki Uz Zaman. UNIDO has already kick-started this process by reviewing the Bangladeshi Country Programme with adjustments to be made along the lines of new government priorities.
Philippines: Investing in Nutrition Can Eradicate the "Silent Pandemic"
The Philippines needs to invest more in programs tackling childhood undernutrition to eliminate what is long considered a "silent pandemic" afflicting many of the country's poor and vulnerable population, according to recent study released today by the World Bank.
Childhood stunting – characterized by prolonged nutritional deficiency among infants and young children– is considered one of the most serious but least-addressed problems in the world and an even more pressing issue in the Philippines, says the report "Undernutrition in the Philippines: Scale, Scope and Opportunities for Nutrition Policy and Programming."
In the Philippines, around 30 percent of children under 5 years of age are stunted – considered high for its level of income and high compared to most of its neighbors. Other countries with similar levels of income have rates of stunting averaging around 20 percent of children under 5 years of age.
The Philippines' rate of stunting places it fifth among countries in the East Asia and Pacific region with the highest stunting prevalence, and among the top ten countries globally with the highest number of stunted children.
Ndiamé Diop, World Bank Country Director for Brunei, Malaysia, Philippines, and Thailand said undernutrition is a critical issue hampering the Philippines' human and economic development.
"Healthy children can do well in school and look forward to a prosperous future as productive members of society, while undernourished children tend to be sickly, learn less, more likely to drop out of school and their economic productivity as adults can be clipped by more 10 percent in their lifetime," said Diop. "Improving the nutrition of all children is key to the country's goals of investing in people and boosting human capital for a more inclusive pattern of economic growth. To achieve that, we need greater coordination among the local and national government units, as well as participation of the private sector and civil society to address this silent pandemic afflicting many poor and vulnerable families."
In some regions, the level of stunting exceeds 40 percent of children under five years of age. This is true in Bangsamoro Region in Muslim Mindanao (BARMM), Mimaropa, Bicol, and Western Visayas. In rural areas, children are more likely to be stunted than their urban counterparts.
Among the primary causes of undernutrition are poor infant and young child feeding practices, ill health, low access to diverse, nutritious foods, inadequate access to health services, unhealthy household environment, and poverty.
According to Nkosinathi Mbuya, World Bank Senior Nutrition Specialist, East Asia and the Pacific Region and lead author of the report, there is only a narrow window of opportunity for adequate nutrition to ensure children's optimal health and physical and cognitive development. It spans the first 1,000 days of life from the day of conception to the child's second birthday, he said.
"Any undernutrition occurring during this period can lead to extensive and largely irreversible damage to physical growth, brain development, and, more broadly, human capital formation," said Mbuya. "Therefore, interventions to improve nutritional outcomes must focus on this age group and women of child-bearing age."
Critical to tackling undernutrition at scale are better and higher levels of nutrition investments as well as adequate domestic financing for nutrition-related programs for vulnerable populations, says the report. Increased direct government funding to and from local government units (LGUs) to deliver on their multisectoral local nutrition action plans to be a priority.
The report suggests several priority recommendations, which if implemented over the next few years can bring about effective and sustainable progress in the Government's efforts to tackle the persistent challenge of undernutrition in the country.
These include securing adequate and predictable financing for nutrition-related programs to achieve nutrition goals; implementing at scale, an evidence-based package of nutrition interventions that should be made available to eligible households in high stunting municipalities; addressing the underlying determinants of undernutrition through a multi-sector effort, and; ensuring that nutrition is one of the key priorities in the agendas of both the executive and legislative bodies in municipalities.
Such a comprehensive effort would require high-level government ownership and leadership at all levels which would facilitate a whole-of government approach to achieving nutrition results, according to the report.
Sierra Leone Receives World Bank Support to Strengthen Education Service Delivery
Sierra Leone will receive $6.85 million in additional financing to support the COVID-19 education response in the country. Funded by the Global Partnership for Education (GPE) under the Free Education Project, the financing will support activities to ensure school safety and strengthen education service delivery including continuous distance education and accelerated learning. It will also support sustaining effective Government operations, planning, and policies during and after the COVID-19 crisis.
"As an alternate board member of the GPE Board, Sierra Leone continues to play a leading role in the Partnership to implement programs that promote accessible quality education for all," said Hon. David Sengeh, Minister of Basic and Senior Secondary Education for Sierra Leone. "In the COVID-19 era, we need to think outside the box to ensure that widening inequities do not further push our most vulnerable populations backward. That is the focus of this additional financing. Even as the Ebola Viral Disease has been recently recorded in the sub-region, we will be able to use the same interventions for continuous learning should the disease ever return to Sierra Leone."
The financing, which was approved by the World Bank Board of Executive Director on February 5 and became effective on May 26, 2021, is aligned with the Government's education priorities and strategies, including those outlined in the COVID-19 Education Emergency Response Plan and the World Bank's Country Partnership Framework for Sierra Leone, specifically with its emphasis on the importance of investing in human development.
There is an implementation partnership arrangement with an NGO Consortium led by Save the Children, partnering with Handicap International (operating under the name Humanity and Inclusion), Plan International Sierra Leone, Concern Worldwide, Foundation for Rural and Urban Transformation, Focus 1000, and Street Child of Sierra Leone. This partnership will help the Government deliver activities rapidly, focusing more on community engagement, and reaching the most marginalized and deprived groups.
"This additional financing will help the Government to cover the costs associated with expanded activities relating to the COVID-19 response as well as enhancing the impact of the Free Education Project in responding to the challenges in the education sector," said Gayle Martin, World Bank Country Manager for Sierra Leone. "The funding will also help address commitment toward achieving a more inclusive approach to education, increasing the retention of girls and improving the learning environment for children with disabilities."
The Free Education Project is financed by a $66 million grant, with $50 million from the World Bank and $16 million from development partners. It will help to address key challenges in the education sector. It will contribute to achieving the Government's larger strategic objectives in the sector while supporting analytical and advisory services associated with monitoring and evaluation, technical assistance, and research and studies.
Uzbekistan Continues to Modernize its Tax Administration System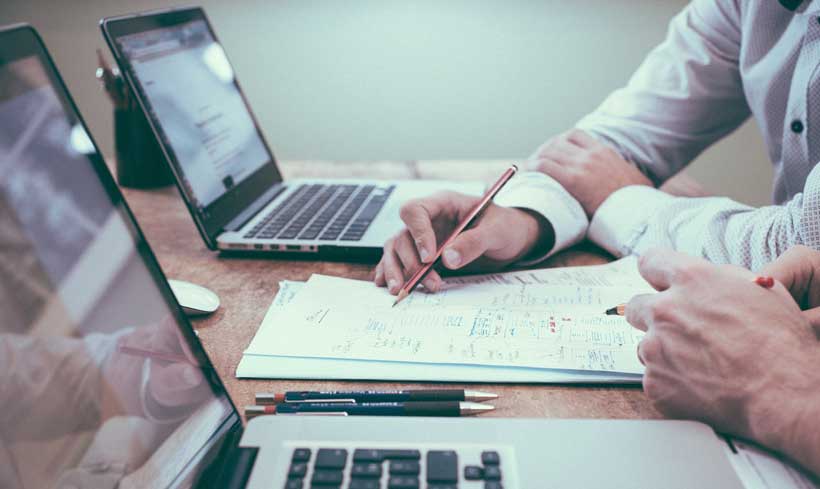 The World Bank's Board of Executive Directors approved today the Tax Administration Reform Project in Uzbekistan, which is designed to improve the operational efficiency and effectiveness of the State Tax Committee (STC) and deliver better services to local taxpayers.
The project will be supported by a $60 million concessional credit from the International Development Association (IDA), with financing provided to the Government at a very low-interest rate and a repayment period of 30 years.
"The Government of Uzbekistan has prioritized reforms in the tax administration system to create a better business and investment environment. The new project will help the STC improve its work in the interest of taxpayers," said Marco Mantovanelli, World Bank Country Manager for Uzbekistan. "In particular, the project will allow to broaden the tax base, leading to a reduction in the informal sector of the economy, which is estimated to be around 50% of GDP; to increase tax revenues; and to help firms and companies create new jobs, benefiting from a more efficient tax administration system."
The project includes three key components directed at improving the STC's operational, institutional, technological and human resource capacities, and promoting voluntary compliance across Uzbekistan.
Component 1 will invest in automating the STC's core tax administration business processes. This includes developing the STC's new tax management information system to reduce paperwork and simplify the process of paying taxes by businesses and individuals countrywide; upgrading hardware and technological infrastructure; creating a new data center for the STC; and improving governance and the planning capacity of the STC's IT department.
Component 2 will assist with designing and implementing measures to reduce the informal sector of the economy. This includes improving the STC's enforcement capabilities to detect and discourage tax evasion; encouraging businesses to stay out of the shadows, including through the use of non-tax incentives; and developing cooperative relationships with the private sector, including through designing new or simplified tax policies and procedures and building partnerships to change taxpayers' behavior.
Component 3 aims to strengthen the STC's human resource and institutional capacities to attract, develop, and retain skilled and knowledgeable tax officials. This includes improving STC's human resources management policies and building capacity through the continuous professional development of tax officials.