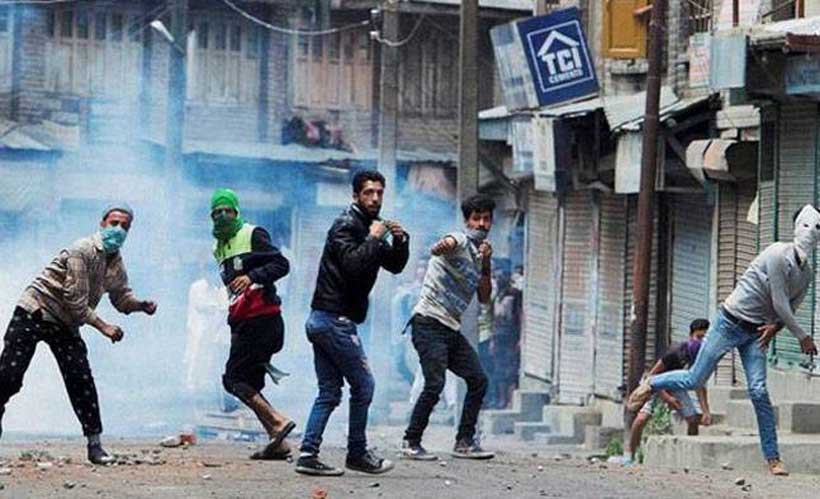 Kashmir is a major source of contention between India and Pakistan since 1947.At the time of partition, the formula that was agreed upon was that the Hindu-majority areas would remain part of India whereas the Muslim-majority areas would be part of Pakistan. The princely state of Kashmir was inhabited by 80% Muslim population but the ruler was a Hindu Maharaja. The maharaja acceded to India while ignoring the fact that the Muslim population desires to remain with Pakistan. Since then Kashmir has been a stinging point in Indo-Pak relations and it has led to three wars fought between them.
Article 370 gave Kashmir a special status where the local population had special privileges pertaining to property rights, education and employment. Similarly Article 35A defined "permanent residents" of Kashmir and denied outsiders of settling in Kashmir. On Monday, the Indian government announced that they would be scrapping away Article 370 and 35A.Moreover, Kashmir is reduced to a union territory to be governed by New Delhi. This move violates international agreements as India cannot alter the status of the disputed territory unilaterally.
With the abolishment of Article 350 and 35A, the Modi government has signaled how much they are committed to target the Muslim population of India. In order to convey the message to President Trump that India does not want any third party mediation in Kashmir and at the same time appease RSS and other Hindu-extremist factions, Narendra Modi has snatched the only limited authority that the Kashmiri population had. PM Modi is on a revisionist pathway and seeking to turn India into a Hindu state.
This move indicates that India does not want the Kashmir issue to be resolved since they are not willing to commence the bilateral dialogue with Pakistan on the issue. Moreover, they won't let any third party intervene. This indicates the accepted Indian defeat which they as they dread the situation of Kashmir cruising away from India.
This comes with a massive troop deployment, complete lockdown and arresting the people of various parties of Kashmir. Life is completely stalled in the Indian occupied Kashmir as the Kashmir witnesses one of the darkest days in the already bleeding valley. Today, Kashmir has entered the 5th day of complete blackout.
This strategy by Narendra Modi demonstrates what a war-loving nation India is becoming. The so-called claims of India being a secular state is burnt into ashes as the incumbent government is desperate to turn the only Muslim majority province of India into a Hindu-majority one by settling Hindus into Kashmir. Modi is in full swings to alter the demographics of Kashmir by abrogating the respective articles.
The abrogation of Article 370 was long overdue as it was apparent in the election manifesto of the Modi government yet executing it without no consultation with the Kashmiri leadership has sent a wave of resentment across the Kashmiris. Even before it was announced in the parliament that the government would be doing away with this article, internet and communication channels were shut down and the state was alienated with respect to what was happening to it. This move indeed turned the people of Kashmir from "citizens to subjects". The efforts is galvanized to wipe away the Kashmiri identity and play the Hindu-card for appeasing the like-minded.
This is one of the major foreign policy challenge that the new government in Pakistan has to tackle with. In the wake of India abrogating article 370, Prime Minister Imran called his Turkish and Malaysian counterparts to gain their support. Moreover, the foreign ministry is also raising the issue at international forums to highlight the sufferings of the innocent and unarmed Kashmiri population. China also showed its discontent of India unilaterally changing the status quo. Thereby, Pakistan must play a crucial role in bringing the atrocities of the Indian government into the eyes of the international community.
India has a long history of blaming Pakistan for every unpleasant activity in India. On the other hand, it is India's own policies towards Kashmir that sow the seeds of hatred and resentment against the Indian government in young minds of those residing in Indian occupied Kashmir. In the light of the recent move, once the lockdown will come to an end, the Kashmiris will take it to the streets and the Indian government will be involved in the massacre of the Kashmiri population.
The Kashmiri freedom struggle cannot be stopped by such aggressive moves. India has been attempting for seven decades to cap the Kashmiri struggle yet it failed miserably and won't be able to do so as the Kashmiri population has suffered the deadliest assaults by the Indian government yet still are one of the most resilient people in the world. In fact this lockdown is bottling up a towering amount of disdain for the Indian government and once they will get an opportunity the Kashmiri freedom struggle will reignite with a new momentum.
Modi has recently won an overwhelming majority in the recent elections which is the basis for exercising such risky decisions. Modi might be in the delusion that abrogating the article and degrading the status of IOK might mute the Kashmiri voices. However, this illusion will be brief as Modi had messed with those people among whom an anti-Indian stance is already brewing due to the harsh policies. Consequently, this move will further intensify the sentiments of Kashmiri people against the government.
India is playing a very lethal game in the region. This move will not only alienate Kashmiri population but will also be a source of regional instability. India is on the verge of sabotaging the regional security conditions, which will steer along grave implications.
Furthermore, relations between India and Pakistan will to decorate in the light of this move by India. This conflict has the potential to escalate to a full fledge war between both states. Both of the states are nuclear powers and a war will be apocalyptic for the whole region. However, war-loving Modi seems that he can get away with all of this.
In the short run, India might be feeling relieved and claims that everything is stable. However, if stability was intact then there wouldn't be a need to create a war-like situation in Kashmir which is flooded with armed troops. The government is aware that there will be a massive protest once the military deployment is reduced. Even if the international community does not responds to India's aggressive attitude and remains silent, the fact remains that India won't be able to win the minds and hearts of Kashmiri people. The Kashmiri people might lose everything but they will never lose the will to fight back and they will.
COVID-19 May Become 'Pandemic Plus' for Certain Countries and People
As the world grapples with COVID-19 and ponders over its ultimate toll, it may actually turn out to be a pandemic plus kind of a scenario for some people, countries and regions.
Lingering conflicts, already prevalent diseases and natural disasters – on top of a host of political and governance issues – may actually render novel coronavirus an exacerbated threat for people in certain parts of the world.
Think about countries such as Afghanistan, Yemen, Syria and Libya. Years and decades of unending armed conflict means inadequate, if at all, healthcare apparatus in most parts of these countries. Even a very low rate of COVID-infections would simply be beyond the capacity of the system to handle, leaving countless people to die haplessly.
Take Afghanistan, for instance. While the number of infections right now is low at around 400 with around a dozen deaths reported, it is emerging that some 2,00,000 refugees and migrant workers returning from Iran are not being tested – raising fears that a wave of large scale infections may just be around the corner. In case of Yemen, the grave extent of hunger amongst a large chunk of population also means dangerously weak levels of resistance against any illness. The situation is by no means any better in war zones of Syria and Libya.
Refugees and Temporarily Displaced Persons (TDPs) face added vulnerabilities. Millions of Syrians in Turkey and Afghans in Iran and Pakistan live in crowded, ill-equipped camps. So, perhaps worse, is the case for hundreds of thousands of Rohingya in Bangladesh. Poor living conditions and little-to-no access to quality healthcare may translate into much higher risk, even with a small-scale outbreak of this hard to contain virus. Social distancing and isolation are unthinkable in such unfortunate settings.
In Pakistan, this is also the start of time when the cases of Dengue fever begin. For past several years, every year the country loses dozens of lives with thousands of infections crippling the services at Out-Patient Departments (OPDs) of public hospitals at their peak in summer. Right now, OPDs of public hospitals are already closed to safeguard spread of COVID-19. It is a nightmare to imagine the peak of the two difficult-to-deal-with diseases striking together, or even one following the other, in a short span of time.
Over past few months, countries from East Africa to Middle East to South-West Asia have faced devastating locusts' attacks on their standing crops – worst ever since 1993. Food crops of millions of hectares across these three regions have either been devastated already, or on verge of being lost to these little flying creatures. Unhindered supply of food items can hardly be overemphasized in times of a pandemic. Unless taken proper care of, locusts remain a serious threat to food security of tens of millions of people.
More importantly, experts are warning that millions of eggs have already been laid by locusts in countries such as Pakistan, and new mating / reproductive seasons also loom. This tells us that coming cotton and maize crops would also be in danger, mostly so in the poorest parts of affected countries where farming is the lone livelihood.
Oppressed populations are another group facing added danger. The world is well aware of the virtual curfew in India Held Kashmir (IHK) for over eight months now, since August 5, 2019. Situation in occupied Palestinian Territories is hardly any different either. Strict controls over medical supplies and essential items, and sources of information, are all set to multiply the impact of a pandemic once it outbreaks in such environments.
And it sadly is not the case only for occupied territories of Kashmir and Palestine. Ruling Bhartia Janta Party's (BJP) attitude towards 200 million plus Indian Muslims – especially recent laws aimed at their exclusion – make the Muslim population of India all the more threatened when a pandemic breaks out in such a vast, overly populous but ill-equipped country. Reports of Muslims truckers transporting essential supplies in this hard time have already starting to emerge, and public statements of politicians are fanning the fire of anti-Muslim communalism.
And last but not the least, crippling sanctions on certain countries. It has widely been reported internationally that US sanctions are severely limiting Iran's response – amongst one of the worst affected countries – towards COVID-19. Tehran is not able to easily import essential supplies for its fight against the virus that has already killed some 4000 Iranians.
Now it is coming to the fore that US sanctions are also hampering supply of medical and humanitarian aid not only to Iran but also to Cuba and Venezuela – particularly the aid being sent by China and its corporate. This indeed is a serious humanitarian dilemma for the countries subjected to sanction. Good to note however that voices, international as well as from within the US, are starting to be raised on inhumane impact of these restrictions.
Upended risks call for special attention, on part of governments and international institutions. Let us hope the world can realize this, coming up with timely and targeted response.
Pakistan's Corona Fight: Through Faith or Foolishness?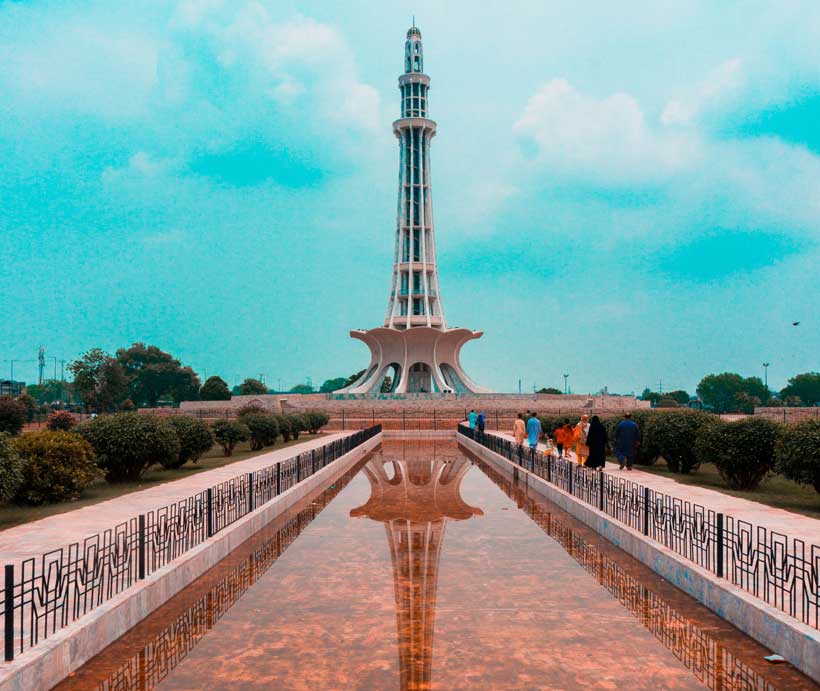 Science has given lucid understanding of diseases and also provided medicament for it. In this 21st Century, science and technology has occupied almost all the areas of human life starting from medical to cosmos. The ongoing global pandemic of corona virus has put almost all the world into psycho-economic misery. People have shortage of food and medical supplies and governments are busy in controlling human loss. China's Wuhan city which is said to be the birthplace of Novel Corona virus has returned to normal life because of the effective control of Chinese government and its policies. The Italy has been devastated because of the most-deaths caused by Covid-19 and Spain is also one of the badly affected countries. The US and UK have also announced their policies to combat N-corona virus and are also briefing their nations about the estimated death toll.
Pakistan is a starkly unique nation in that regard. It does not mean that Covid-19 has not hit Pakistan rather majority of the Pakistanis are taking this pandemic as mere insignificant disease. In response to WHO's warning ,Pakistan's government announced partial lockdown of cities and majority of the public and private institutions are shut down to avoid further spread of Covid-19.Apart from Urban centers people are determined to fight N-Corona virus through their faith and they believe N-Corona cannot kill them until the will of God. There is no doubt that almost all of the divine religions believe in it but this thinking seriously undermines scientific findings. By not abiding instructions of the government, its hard to avoid killer bug. People at large are terming it the wrath of God and advocate that everyone should seek His mercy. On the contrary under such a crisis hoarders are making large sums of money by creating artificial shortage of food and grocery items. Masks, sanitizers and other products have already disappeared from the market. This simply is the organized hypocrisy of so-called religious ones.
In response to government's appeal not to offer prayers at mosques there have been an outright reaction from people at large. Some radicals termed it as the conspiracy of Jews and Christians to halt prayers at Ka'aba(the holiest place for Muslims).In the meanwhile clergy in Pakistan did a press conference on national media and Ulema(from all school of thoughts) sat together and urged people to offer Juma(Friday) prayers in the mosques. This act was against governmental policy to fight N-Corona virus and seriously undermined the writ of the government. Even faith advocates that "follow your Emir(ruler)"This way Prime Minister Imran Khan is the democratic ruler(emir) but his instructions were openly violated. In Pakistan Tableeghi Jamaat(preachers party) was no less than others in flaunting disobedience to government orders. Majority of the Pakistanis wait response from religious clergy to act and government tried its best to telecast Ulema messages on national television to aware about the pandemic (Covid-19) and urged people to stay home. Al-Azhar's Grand Imam Shaikh of Al Azhar and Supreme Council also issued a Fatwa that Juma Prayers can be suspended during such a critical time. Pakistan's most powerful constitutional body the council of Islamic ideology(CII) chairman Qibla Ayaz also issued a statement that masses should pray home instead of going mosques because there is a fear of pandemic spread to others. This crisis of Covid-19 had more cases in Pakistan found among pilgrims coming back from Iran and Saudi Arabia. The pilgrims coming from Taftan(Iran border) had to stay at quarantine centers which were not well equipped and the supplies of food and shelter were inadequate. That led pilgrims to (most of them affected) to break quarantine and escaped. It caused spread of Covid-19 to others too. National Disaster Management Authority (NDMA) briefed the government and shared the details with people about the supplies (ventilators, masks, medical kits, testing kits) coming from China.
China being time tested friend stood by Pakistan otherwise medical staffers were reluctant to perform duties in some parts Sindh and they went on strike. Prime Minister Imran Khan has taken several measures to effectively control the spread of Covid-19 and avoid economic loss. Pakistan's chief of Army staff General Qamar Bajwa also urged the entire nation to stay united in such a critical time. There are acts of kindness and charity all over to help the poor and needy to avert starvation. There are crackdowns on hoarders and price hikers. But if the people are fighting against covid-19 through their faith, then faith advocates humanity, honesty and generosity too which profit makers lack at this juncture. Ramadan (holy month of fasting) is imminent and this behavior is likely to prevail. There is a grim challenge of countering misinformation on social media where various religious figures incite people to oppose government orders of banning Friday prayers at mosques. Some so called Ulema are terming it a conspiracy against Islam and its followers. None of them is talking of its cure because they either lack scientific knowledge or do not believe science. Pakistani masses are fighting corona virus pandemic because of their lack of knowledge, it's the same as a cancer patients survives a cancer until he/she comes to know about it. The moment a patient is diagnosed with the cancer, he/she no longer survives. Sometimes ignorance is a bliss but that bliss does not last longer in case of pandemic. I conclude my argument here that science has the power to cure diseases. It also provides remedies to most lethal diseases but Covid-19 vaccine is not made yet and if science fails, faith consoles the victims. But the faith guidelines should come from government instead of any random Ulema.
Bajwa-Imran Visit to China and Rumours about CPEC
It was a rumour for a long period that China-Pakistan Economic Corridor (CPEC) had been dying because of various reasons along with the negligence of the present government. In this regard, there are two popular narratives about the CPEC and Pak-China relations. One perspective which has been floating within Pakistani society since long is that because of American and Indian pressure regarding CPEC and Chinese involvement within the country, Islamabad has stopped the work on the projects that come under CPEC. Besides, Pakistan has been pressurized through International Monetary Fund (IMF) and Financial Action Task Force (FATF) to withdraw from Chinese investment within the country, therefore, it faces various difficulties in continuation of projects. While another perspective portrays an optimistic picture of the whole scenario where work on CPEC projects is in process and 13 projects worth $11 billion have completed. The projects such as M-5 (Multan to Sukkur Motorway), 2×660MW Port Qasim Coal-Fired Power Plant, 50MW Dawood Wind Farm, and 100MW Jhimpir Wind Farm have been completed which show the progress and success of CPEC. Also, the visit of Prime Minister Imran Khan and Army Chief Qamar Javed Bajwa and their talks about CPEC as well as point of view regarding CPEC show that both the Army and government are on the same page to continue the projects under CPEC.
Moreover, the formation of CPEC Authority which keeps the surveillance upon CPEC related works is also the evidence of the seriousness of government regarding CPEC. Furthermore, both the representative from Pakistan showed the intention of making relations between both nations namely China and Pakistan even stronger through engagement in multiple businesses and trade-related activities. Though American pressure creates many difficulties for Pakistan to continue the project still there is much progress in many projects related to CPEC. Moreover, America does not want China to rise at regional as well as global level. In this regard, the United States tries to counter Beijing actively on various grounds. Likewise, the American "Pivot to Asia" or "Rebalancing" policy aims to counter and restrict Chinese influence in the Asian continent including countering its engagement in the Asia-Pacific. However, Washington has been trying to contain Beijing but its economic growth shows the success. Therefore, it is considered the right time for Pakistan to shift its tilt towards China rather than an unbelievable, unpredictable, and weak alliance with America. Furthermore, Islamabad has been testing and observing the friendship of America which mostly remained seasonal and based on a specific issue after the fulfilment of objectives, Washington uses to ignore Islamabad even in its difficult times.
Pakistan through proper utilization of the CPEC initiative could boost its economy and get rid of American bloc which has a great share in the destruction, deaths, terrorism, underdevelopment and backwardness within the country. Many of the writers dub the CPEC and Chinese involvement in Pakistan as game changer which would take Islamabad towards the path of peace, prosperity, development, progress, and innovation within multiple fields. It is said that Pakistan could serve as the "Israel of China" because of various reasons it may be economic, political or financial which can be useful for the development of Beijing as well as Islamabad. As Israel keeps much importance for the US and it cannot compromise on its interests even at the cost of opposition and criticism from many states. Such as Washington's "Deal of the Century" including support of it at every global forum. In the same manner, the South Asian region particularly Pakistan carries great importance for China which could connect Beijing with various natural rich resource nations of the Middle East and Central Asia. Moreover, it also paves the way for Beijing by connecting it with many other important countries of various continents of the world. Therefore, China has been struggling to create peace in the region. Furthermore, Afghanistan is the major nation which suffers from instability and security problems that also left effects on regional stability. Therefore, China wants to solve the Afghanistan problem for making it stable which will pave the way for the completion of the Chinese Belt and Road Initiative (BRI).
Concerning the Afghan issue, Beijing sees Islamabad as an important state which can play a decisive role in solving the Afghan problem as well as bringing peace in the region resultantly stopping the long-standing war at Afghanistan's land. Peace and stability in Afghanistan could serve multiple interests of China because Kabul provides the land route for China to reach the Central Asian states that ultimately connects it with Europe. Therefore, China has been struggling hard to secure its national interest. That can easily be achieved if China will be successful in generating the dominance and influence over the South Asia region. Furthermore, this region is considered the testing grounds for the success of the Chinese initiated project namely BRI. As for American bloc and the other entities which are not happy with the rise of China are concerned, they also know the importance of this region for Beijing. It is mostly agreed that the success of BRI depends upon the successful completion of projects within this region. Therefore it is observed that if Beijing would be successful in the completion of projects all over South Asia than no one can beat and resist China on becoming the dominant or global power. In this regard, Washington will not allow Beijing to take its place easily. So it uses multiple strategies to contain China such as pressurizing Pakistan to withdraw from BRI, Strengthening relations with India and prolonging Afghan issue, and putting new sanctions on Iran.