BELA as a Symbol of Courage for promoting Environmental Justice in Ne'er-do-well Bangladesh
BELA (Bangladesh Environmental Lawyers Association) is an NGO of lawyers, which was formed in 1992 in response to a global movement to protect and conserve natural environment while promoting environmental justice, lack of which have serious implications on rural based economies like Bangladesh. This organization emerged out of necessity of environmental equality in a country which at the time was barely three-decade old. Since its the foundation, the challenges facing BELA are profuse with hostile opposition and a tumultuous legal system. There are approximately 210 laws regarding environment and natural resource conservation in the country. Impressive for a country which is barely half a century old now. However, the process of effectuating those laws fall on the legal system. Due to a nascent legal system and politics mired with an ineffectual democratic process and uncertainty, steps to combat violations are usually gridlocked in an inefficient bureaucracy. Greedy conglomerates avail the lack of law implementation to operate in absolutely monopoly and with blatant disregard for rules and regulations. Naturally, they make no efforts to change a status quo from which they benefit greatly.
BELA seeks to bring notice and change to this lack of inefficient government operation which is adversely affecting environmental justice. Finding a case for environmental justice is a matter of perspective. In the case of Bangladesh, environmental justice would be protection against natural disasters and mass displacement, maintenance of natural resources, protection against health threats and maintaining the contemporary agronomy which is a source of livelihood for millions. We see that the problem lies both within the human rights framework and environmental justice framework. The environmental injustice is continuing due to the absence of civil and political rights such as a free trial and a safe environment. From an environmental justice framework which seeks to eliminate harmful environmental and social practices, there is structural racism since there are social and environmental decision makers who are involved in the disparities of environmental hazard.
BELA on a domestic level runs a lot like the Basel Action Network (BAN). Both are organized networks of activists dedicated to combating toxic dumping. The organizations make progress through challenging and lobbying extensively to change and implement the law to ensure it does not happen again along with ensuring environmental equality and is committed to engaging the economic opportunity structure in a fair manner. The only difference is BELA lacks the resources to establish such a vast presence in the environmental justice field and thus relies on morally conscious individuals to keep operations running.
Comprising of well-qualified and vehement lawyers along with a dedicated staff, BELA usually springs to action once it receives any grievances from local communities through any of its seven offices spread throughout the country. Most of these cases are brought to attention through grass roots level efforts. After finding a cause for environmental injustice, BELA uses the strategy of "information politics". The framing of the work and building of a case is presented as a contravention by the accused party along with local media coverage to disseminate the information to the public. Once there is admittance and recognition that a problem exists, the Constitution of the country is utilized intuitively to address the crime being committed. Since the country relies greatly on international remittance and trade agreements along with aid, leverage politics takes place. In 2003, BELA was awarded the global 500 rolls of honors at the United Nations Environmental Program. Its executive was awarded the prestigious Goldman environmental award for her persistent efforts in redressing people's sufferings among many others. These awards are not only positively conspicuous, but it further helps to form alliances and partnerships with organizations abroad who have similar motives. Maintaining these connections help the organization get more media coverage which may at times cause foreign governments and organizations to voice concern. Even if the Bangladesh government does not relent to international pressure from NGOs, it certainly relents to the bad publicity due to its economy earning on manufacturing and exports.
Rapid industrialization which has been stimulated by government lobbying and subsidies has made Bangladesh one of the fastest rising economies in Asia. However, in the process, an exploding population along with ill-equipped ministries and poor-planning has turned the country into a virtual wasteland. The country often ranks one of worst countries in global index of in air and water quality, with its capital city and financial hub Dhaka being named the world's most polluted city for the year of 2018. However, most worrisome of all is the indiscriminate dumping of waste in lakes and rivers which are spread throughout the outer skirts and low-income areas of the country and in communities inhabited by dwellers of low socio-economic status. First and foremost, a lion's share of the pollution is caused by the textile, leather and ship breaking industry. Combined, they account for most of the country's exports and the tycoons of these sectors hold the most senior portfolios in the government or are some of the country's most influential personalities. Where influence can be brought, organizations like BELA are usually snubbed by the government, and co-operation is a last resort to avoid court hassles. However due to the judicial nature of the work of BELA, the lack of a state mechanism to aid the disadvantaged and poor is compensated by BELA who usually attempts to fight these egregious violations pro bono. To understand why such an elevated level of pollution is tolerated and accepted, it can be compared with the various tactics government and industry officials applied to the Chester residents in Pennsylvania to keep them in the dark by applying highly technical languages in meetings. In one instance, a Chester residence was silenced when he asked about an incinerator to which the representative corrected him by using the interchangeable but more difficult term, "resource recovery facility" (the term is used in Luke Cole's and Sheila Foster's book From the Ground Up). In a similar condescending manner, people who are deemed less sophisticated or educated are told to be stoic and promised jobs and fortune. By the time they realize the results, it is too late. Unfortunately, it's a vicious repetitive circle in various parts of the country and poverty can be harrowing to the point that it can make one forget many things.
Since its formation, BELA has waged war against individuals and institutions whose presence in the country has given many an ambivalent feeling regarding what the outcome may be. Despite that, the organization has been continuously victorious. First, it came into spotlight in the 1990s when it successfully sued mayoral candidates of Dhaka for environmental violations. Once the court deemed it against public interest, it paved the way for the environmental guidelines in monitoring the adverse effects of election campaigns on the environment. In late 2000s, BELA further intensified their efforts to bring about proper change when they pursued legal action against the ship breaking industry of Bangladesh. Going against the ship breaking industry was a much more contentious and thorny issue. While the ship breaking industry completely refutes the claims of BELA, BELA has maintained its position by stating that it has no intention of ruining the ship breaking industry of Bangladesh but is determined to see that it operates lawfully by ensuring that toxic materials are removed before the ships are brought to the yard for dismantlement. In March 2009,the Supreme Court of Bangladesh ruled that ships entering the country for decommissioning must be "pre-cleaned" in line with The Basel Convention on the Control of Transboundary Movements of Hazardous Wastes and Their Disposal. One year later to the utter shock of the people of the country, it was found that the building of the BGMEA (Bangladesh Garments Manufacturers Exporters Association) was illegally occupying government owned land. To add to this repugnant discovery, it was found that a former Prime Minister had laid the founding stone of the building while another had inaugurated it. Besides the illegal occupation of land, the building was unjustly blocking a canal which was crucial to the water body movement of some of the main lakes in the city. BELA had taken a keen interest in this discovery and had worked to have the order to demolish the building expedited. Despite the court order for immediate demolishment and the BGMEA's move into building another lawful one, the illegal structure still stands today. This is a perfect example of impunity by organizations who flout directives of the government and the people.
BELA's use of judicial pressure along with disseminating information to the public has cemented a robust platform for the country's environmental justice. However, no matter how many NGOs and individuals try to redress such issues of magnitude, it will not make a permanent mark until and unless the government is enthusiastically concerned. Greed and corruption are cancerous and if they are not removed, they spread and poison others. An absolute reform is need be initiated not by any leader, NGO or party but simply by those effected: the people.
When Sea Levels Rise And Coastal Waters Darken…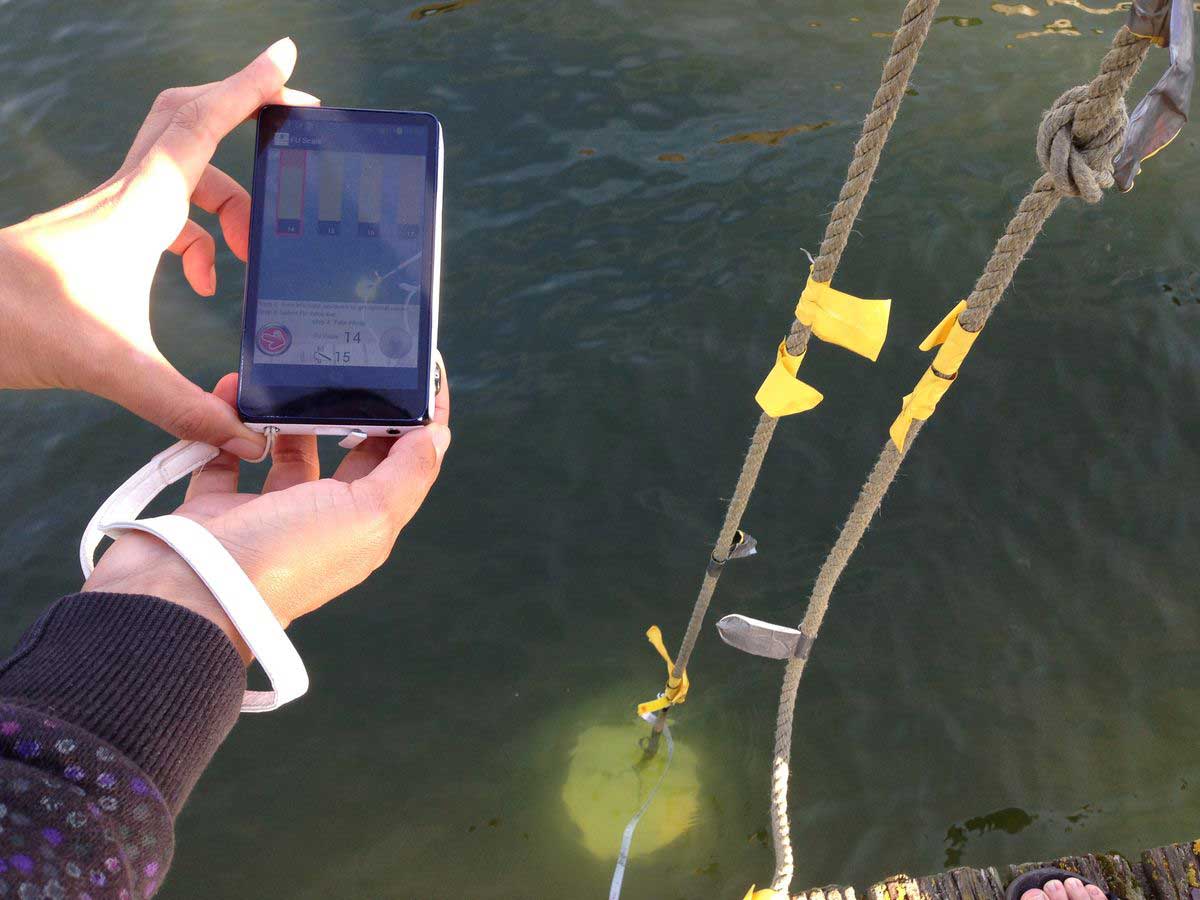 Authors: Dr. Arshad M. Khan and Meena Miriam Yust
The coastal waters by Wilmington, Delaware, the president's home base, have risen a record 3 mm in the past year.  Worse, the rate of increase is itself increasing portending a foot or more in the next century.  It means a rebuilding of docks plus barriers to prevent serious tidal flooding.
The Virginia Institute of Marine Sciences (VIMS), affiliated with the College of William and Mary, has been collecting data on sea levels for the past 52 years. It released its latest annual report recently, noting sea level rising by historic amounts — as in the case of Wilmington — as well as the accelerating rate of increase.
There are 32 tide gauges placed along the US coasts all the way to Alaska. Maintained by the National Oceanic and Atmospheric Administration (NOAA), these measure levels every six minutes. Researchers at VIMS take a monthly average to avoid a skewed analysis due to unusual weather patterns like storms.
The Institute's report presents sea level changes, assesses future trends, and tries to explain the increases or even decreases at particular localities. Sea level changes are relative to the adjoining land. For example, the rates are actually falling in Alaska but that is caused by shifting tectonic plates raising land and off-setting the sea level rise.
Researchers describe the persistent sea level rise as a "slow emergency" — not a storm that will be hitting tomorrow but trouble ahead and the report cards can help local authorities plan for the future.
Wetlands Watch works to preserve wetlands in Virginia's coastal areas. Rising sea level is a particular concern because it is expected to affect most of the state's coastal wetlands. Therefore in addition to policy advocacy, Wetlands Watch has developed Sea Rising Solutions, which helps in mapping out where flooding is likely.
Spreading the word about sea level rise and its consequences engages the whole community and motivates legislators and developers to adapt to the new norm and prepare ahead for a changing environment.
There is another problem with coastal areas: a gradual darkening of the sea water. It is serious for such a change in color and clarity poses a significant threat to marine life. The Coastal Ocean Darkening Project at the University of Oldenburg in Germany simulated the effects by filling huge metal vats with water and phytoplankton and hanging lamps above them to simulate sunlight. They then darkened the water using low, medium and high concentrations of a brown liquid extracted from peat to simulate decaying organic matter. The phytoplankton were all negatively affected but particularly in the vats with medium and high concentrations which blocked off more light. Also some phytoplankton were affected more than others.
The adverse consequences to the elemental base of the ocean's food threatens marine species up the chain, and especially those relying on the phytoplankton types most affected. Moreover, reduced vision hinders those species, like fish, relying on vision to hunt, while not affecting those that do not, like jellyfish.
Why is the water darkening? One hint might be that environmental regulation of fertilizer use goes along with improvements in the Mediterranean, the North Sea and parts of the North American coast. And of course reducing global warming would decrease ice melt and subsequent sea level rise.
Promoting Green Finance in Qatar: Post-Pandemic Opportunities and Challenges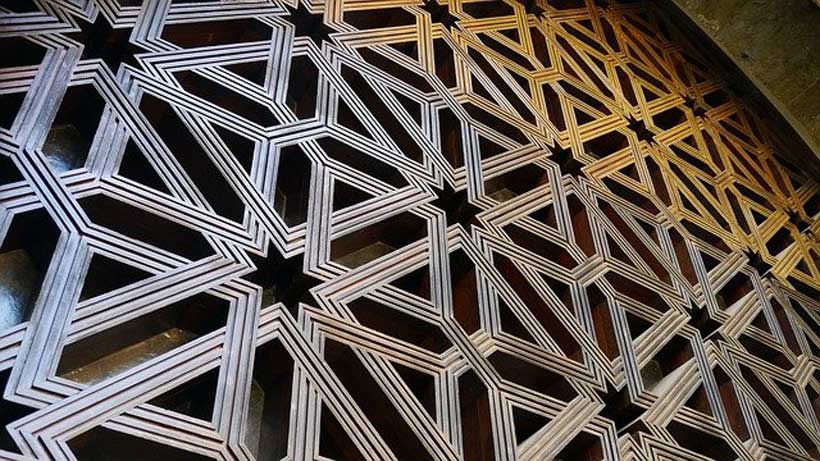 The recent COVID-19 pandemic had significant implications for both national economies and the global financial system, in addition to hindering the achievement of the sustainable development goals agenda. The UNDP estimates global human development—a combination of education, health, and living standards—could fall this year for the first time since 1990, which highlights how the effects of the pandemic present both an enormous challenge and tremendous opportunities for reaching the 2030 Agenda and the Sustainable Development Goals (SDGs).
With the additional challenges arising from climate change, governments have committed to several policy measures which promote a green recovery to rebuild their economies, while benefiting the people and the planet. The Organisation for Economic Co-operation and Development (OECD) estimates that the public resources committed by governments to support a green recovery amount to at least USD 312 billion. These measures present tremendous opportunities for green finance in general, and Islamic green finance in particular, in the context of Muslim-majority countries.
The State of Qatar, in light of its National Vision 2030 and in order to enhance the diversification of its economy away from hydrocarbon, has taken several measures to mitigate climate change. These include increasing the use of solar energy to more than 20% of its energy mix by 2030, the optimal use of water, improving air quality, waste recycling, increasing green spaces, in addition to the country's commitment to organizing the first "carbon neutral" tournament featuring the use of solar-powered stadiums and water and energy-saving cooling and lighting technology. The State is also a signatory of the Paris Agreement on Climate Change and supports a number of global initiatives in relation to climate change mitigation.
All these initiatives could be funded via green finance. In this regard, there are four global trends in the financial industry that the State of Qatar can leverage to promote green finance for green recovery:
Growth of SRI and ESG awareness:
Socially responsible investing (SRI) and environmental, social, and governance (ESG) investing are two of the fastest growing investing areas globally. Both are driven by the increasing awareness of social and environmental responsibility. According to the Global Sustainable Investment Alliance, global sustainable investment reached $30.7 trillion in the five major markets at the start of 2018, a 34 percent increase in two years. These include Europe, United States, Japan, Canada, Australia, and New Zealand. Developing green finance instruments and products can attract a growing SRI investor base that seeks to align social and environmental values with its investment portfolios.
Upward trend of Islamic Finance:
According to the Islamic Financial Services Board (IFSB), the total worth of the Islamic Financial Services Industry across its three main segments (banking, capital markets, and takaful) is estimated at $2.44 trillion in 2019, marking a year-on-year 11.4% growth in assets in US dollar terms. According to Thomson Reuters, the industry is projected to reach $3.8 trillion by 2022. Qatar is one of the global Islamic finance hubs with Islamic finance assets representing more than 20% of the local financial system's assets. With the recent development of Islamic green finance, Qatar has the opportunity to position itself as a sustainable finance leader in the region by promoting synergies between Islamic and green finance growing markets.
Financial innovation for sustainability:
The United Nations Conference on Trade and Development (UNCTAD) highlights that achieving the Sustainable Development Goals (SDGs) will take between $5 and $7 trillion, with an investment gap in developing countries of about $2.5 trillion and the additional net investment required to implement renewable energy solutions standing at $ 1.4 trillion, or about $100 billion per year on average between 2016 and 2030, according to the International Renewable Energy Agency (IRENA). Mitigating this funding gap requires an engaged private sector to make green investments. That is why several green instruments and products were developed across the various segments of the financial industry. These include green retail banking products, including green loans and green mortgages, green corporate and investment products, green project finance, and green venture capital and private equity, as well as green capital market instruments, like green investment funds, green bonds, and sukuk.
Integration of sustainability objectives into national strategies:
Several governments around the world have integrated sustainability objectives and green finance roadmaps into their national strategies, either through a top-down approach, whereby green finance frameworks and taxonomies are harmonized at the country level (as with China), or via market-led collaborative actions. In addition, to overcome private sector investment barriers, such as high up-front costs, long investment timelines, and higher perceived risks, several countries have put in place incentives in the form of subsidies and tax exemptions. The State of Qatar can leverage these experiences through collaborations and partnerships to develop a unique green finance model in the region
Green Sukuk: A Fast Growing Market
Green sukuk is an innovative instrument for financing green infrastructure. It has the potential to become a new asset class targeting both Islamic and socially responsible investors.
Since the issuance of the first green sukuk in 2017 in Malaysia, the market has grown significantly, with twelve issuers in Indonesia, Malaysia, and the United Arab Emirates tapping the market, in addition to the Islamic Development Bank. About $7.6 billion in four currencies (EUR, IDR, MYR, and USD) was raised up to September 2020, with tenors ranging from two to 21 years. The amounts raised were allocated to green construction, energy efficiency, and clean transportation projects.
Promoting Green Finance in Qatar
Although the green finance market is still in an early stage of development in the country, the market has witnessed several initiatives by local institutions that might pave the way to the development of a more dynamic market. In September 2020, Qatar National Bank (QNB) issued the first ever green bond in Qatar, a $600 million tranche, under its MTN Program, with a maturity of five years under its established Green, Social, and Sustainability Bond Framework.
In addition, Qatar Stock Exchange (QSE) introduced an ESG Guidance in 2017 to assist listed companies wishing to incorporate ESG reporting into their existing reporting processes.
While Bond and sukuk issuance in Qatar reached $28 billion in 2019, the market is largely driven by government issuance and commercial banks for corporate issuances, with the exception of Ezdan Sukuk in 2016 and 2017. The development of green sukuk in the country with the enabling ecosystem could facilitate corporate sukuk issuance, thus enhancing market liquidity.
In conclusion, promoting a green recovery in line with the country's economic diversification objectives and climate mitigation strategies will require the development of an enabling ecosystem for the development of green finance in Qatar. Developing a pipeline of bankable green projects at the country level, market awareness, and promoting synergies between Islamic and green finance will provide the basis for further innovation and policy action, such as green labels, frameworks, and incentives.
2021 will be defined by the more long-term crisis facing humanity: Climate change
Rather than low-tech and often unworkable solutions (reduced or no travel, mass vegan diets) governments are increasingly embracing technology to help us understand and influence the climate – rather than merely respond to it. This should become the norm for public authorities across the world.
China's weather modification programme, for example, could be a lifeline for workable solutions to climate change globally. The technique, known as cloud-seeding, uses silver iodide and liquid nitrogen to thicken water droplets in the cloud, leading to increased rain or snowfall.
The technology has been used to prevent droughts and regulate weather before major events, like in the run up to the 2008 Beijing Olympics.
The Chinese cabinet has announced that its weather modification programme will cover half the country by 2025, with the aim to revitalize rural regions, restore ecosystems, minimize losses from natural disasters and redistribute water throughout the country.
And China's ambitious 'Sky River' programme could eventually divert 5 billion cubic meters of water annually across regions, which could protect millions of people from the effects of drought and water scarcity.
Although critics have, without evidence, described these projects as 'weaponization of the weather', the humanitarian and development potential is huge.
Necessity is the mother of invention, and this is truer than ever with regards to the climate. The world faces a climate-change induced water crisis, with 1.5 billion people affected globally.
The UN predicts that at the current water usage levels, water scarcity could displace 700 million people by 2030.
Carbon emissions are unlikely to be eliminated in high growth economies in regions like Asia, meaning that the world must develop a way to manage emissions' effects on the climate.
Whilst it is true that the basic solutions of eating less meat, cycling to work and cutting back on international flights can help to curb our carbon output in the long-run, it does nothing to help those who suffer from flooding or water scarcity today.
Ultimately, technology is an essential part of the solution.
Big Tech is leading the charge in tackling climate change through the use of Big Data and machine learning. In November 2019, a group of data scientists published a paper entitled 'Tackling Climate Change with Machine Learning'. The paper laid out 13 different applications of using machine learning to tackle the impacts of climate change. One such application was using machine-learning to predict extreme weather events.
Such an application is already being put into action. For example, Bangladesh is one of the most flood-prone countries in the world; approximately 5 million people were negatively affected by flooding last year alone. In order to help combat this, Google teamed up with the Bangladesh Water Development Board and the Access to Information (a2i) Programme to develop a flood notification app that is approximately 90% accurate.
The app, which is enabled by AI flooding simulation, provides the population with timely, updated, and critical information that can help users make informed decisions on the safety of their families and friends.
The same technology has been used in both India and South Africa, and has the potential to save thousands of lives and livelihoods. It is these sorts of innovations that we must rely on to help those who are most vulnerable to the impact of climate change.
It is not only cloud-seeding and weather prediction technologies that will provide humanity with a route out of its biggest existential threat. Breakthrough battery technology, green hydrogen, 5G-based smart grids and carbon-negative factories are set to become commonplace in our fight against rising CO2 levels.
As a global society, we must set our political divisions and some critics' technophobia aside, and step forward in a spirit of international collaboration.
Similarly to how the pandemic showed the need for united global action, climate change will do the same. And just as technology and science was a key part in how the pandemic was brought under control, climate change can only be addressed through tech-based solutions.