Uyghur asylum seeker puts international community on the spot
Ablikim Yusuf, a 53-year old Uyghur Muslim seeking a safe haven from potential Chinese persecution, landed this week in the United States, his new home.
But Mr. Yusuf's perilous search that took him from Pakistan to Qatar to Bosnia Herzegovina where was refused entry and back to Qatar highlighted China's inability to enforce its depiction of the brutal clampdown on Turkic Muslims in its troubled, north-western province of Xinjiang as a purely domestic matter.
Mr. Yusuf's case also spotlighted the risk of increased mass migration in a world in which ethnic and religious minorities increasingly feel existentially threatened by civilizationalist policies pursued by illiberal and authoritarian leaders as well as supremacists, racists and far-right nationalist groups.
By choosing Qatar Airways and making Doha his first point of landing after leaving his residence in Pakistan, Mr. Yusuf further underscored the fragility of Muslim acquiescence in the Chinese clampdown and called into question application of Qatar's asylum law. With the adoption of the law, Qatar last year became the first Arab state to legalize asylum.
While Mr. Yusuf is fortunate to have ended his ordeal with his arrival in the United States, his case accentuated the hypocrisy of the Trump administration that has demonized migrants and refugees and "weaponized" US human rights policy.
Mr. Yusuf's plight serves the United States as it fights an escalating trade war with China and has made the clampdown in Xinjiang one of the opportunistically selected cases of human rights violations it is willing to emphasize.
Mr Yusuf put Qatar and the international community on the spot when he last weekend posted online a mobile phone video pleading for help hours before he was slated to be deported from Doha's Hamad International Airport to Beijing.
The plea generated thousands of retweets by Uyghur activists and won him assistance from an American human rights lawyer and ultimately asylum in the US.
If deported to China, Mr. Yusuf would have risked being incarcerated in a re-education camp which has been an involuntary home for an estimated one million Uyghurs in China as part of what amounts to the worst assault on a faith in recent history.
China said last month that the majority of the detainees in what it describes as vocational training facilities had been released and "returned to society" but independent observers say there is no evidence that the camps are being emptied.
Mr. Yusuf decided to leave his home in Pakistan for safer pastures after Pakistan became one of up to 50 countries that signed a letter in support of the clampdown.
Concerned that Pakistan, the largest beneficiary of Chinese Belt and Road-related investment, could deport its Uyghur residents, Mr. Yusuf travelled on a Chinese travel document rather than a passport that was valid only for travel to China. China's issuance of such documents is designed to force Uyghurs to return.
The travel document provided cover for Qatar's initial decision to return him to China rather than potentially spark Chinese ire by granting him asylum. International pressure persuaded Qatar to give Mr. Yusuf the opportunity to find a country that would accept him.
China's clampdown in Xinjiang is but the sharp edge of a global trend fuelled by the rise of leaders across the globe in countries ranging from the United States to China, Russia, India, Hungary, Turkey and Myanmar who think in civilizational terms, undermine minority rights, wittingly or unwittingly legitimize violence, and risk persuading large population groups to migrate in search of safer pastures.
Hate crimes have gripped the United States with critics of President Donald J. Trump charging, despite his explicit condemnation this week of white supremacism, that his hardline attitude and language when it comes to migrants and refugees has created an enabling environment.
Violence against Muslims in India, home to the world's second largest Muslim community, has increased dramatically with 90 percent of religious hate crimes in the last decade having occurred since Narendra Modi became prime minister.
Some 750,000 Rohingya linger in Bangladeshi refugee camps after fleeing persecution in Myanmar while Islamophobia has become part of US, European and Chinese discourse and Jews in Europe fear a new wave of anti-Semitism.
Italy took efforts to counter migration that are likely to aggravate rather than alleviate a crisis a step further by adopting a law that would slap fines of up to US$1.12 million on those seeking to rescue migrants adrift at sea.
The Chinese clampdown that bars most Uyghurs from travel and seeks to force those abroad to return has so far spared the world yet another stream of people desperate to find a secure and safe home. The risk of an eventual Uyghur exodus remains with the fallout of the Chinese re-education effort yet to be seen.
Mr. Yusuf could well prove to be not only the tip of the Uyghur iceberg but of a future global crisis as a result of an international community that not only increasingly has turned its back on those in need but also pursues exclusionary rather than inclusionary policies.
Neo Illustration of 2020 World: Distinct Dimensions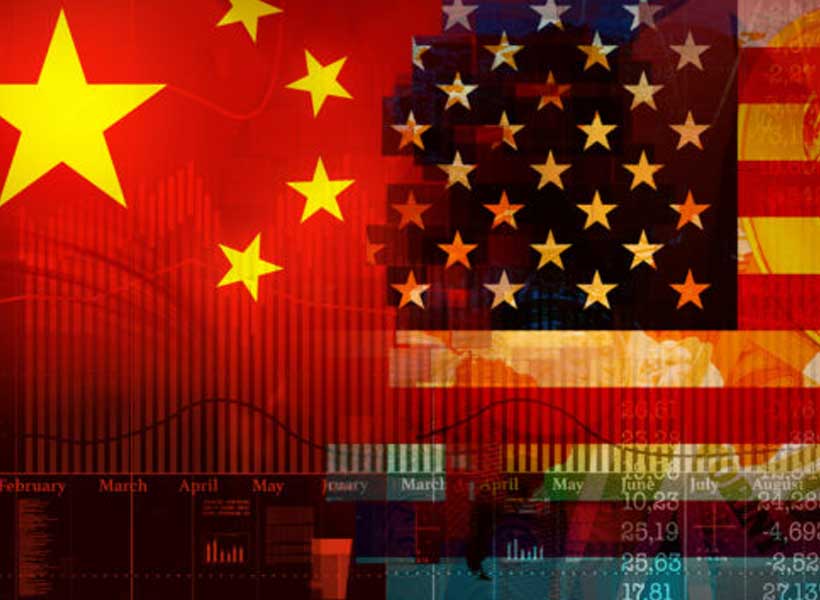 The global set of circumstances in the erstwhile months are revealing a neo illustration of the world for the year 2020. The vying which remained restricted and controlled in the South Asia and Middle East for the preceding years have tossed and turned. The tussle which requires to be untied is that who is the restive yearning to wide wake the likeliness of a wartime and what are its real haves in the view?
Dimension Four
China's upsurge as an economic giant has been nipping the US statecraft since the extensive years. The eighteen months old 'Trade war', a locution floating among US -China fiscal ties is an explicit evidence to it. The pronounced term trade war although not seems a strap butchery breed of war but is casting its hefty footprints all over the Asia and Middle East. With China Pakistan Economic Project-CPEC entering its Phase-II with the dawn of year-2020 the concerns of West and New Delhi seems to multiply. Pakistan's Minister for Planning and Development Asad Umar mentioned that the project Phase-I was based upon the perusal of routes for the transit and transport of goods and speculation of the infrastructure gaps. Here now when the scrutiny has been concluded, the Year-2020comes up with new goals and challenges Pakistan and China. The take aim is to develop the Railways Main Line (ML-1), a $9 billion project, expected to give a swift boost to the steady progress. The prime focus in Phase-II is the establishment of the three Special Economic Zones (SEZs). Rashakai in Nowshera, Allama Iqbal in Faisalabad and Dhabeji in Thatta to enforce greater connectivity. The initiative to SEZs development was taken long ago during the 6th and 7th Joint Coordination Meeting in 2016 and 2017 respectively. It was estimated that the zone scheme would be complete up to year-2030. All eyes are hopefully fixed upon Chinese headway with Washington performing its part to counter its economic rise. The question is will Beijing be able to give its China's dream a real image by the end of this decade? What are the agents that can play an obstacle? Thus the year 2020 and onwards are the finale crucial pivotal years to prove the feasibility in the Chinese Dream.
Dimension Three
The earlier flutter back created through the American president Donald Trump's Kashmir mediation bombshell either fabricated or unfabricated brought Islamabad and New Delhi at the verge of another nuclear conflict. The antagonism in the matter had not diffused yet another stage was devised by the Pentagon's recent play in Baghdad. The killing of the Iranian General Qasem Soleimani, the most powerful figure in Tehran next to 'the Supreme Leader Ali Khomeini' is inevitably a massive blow to the Iranian and Iraqi sovereignty by Washington. The probing query of the moment is why United States is performing all this pursuit? Is it a weird dimension of the US-China Trade War? Is this US manufactured deterioration of the Asia and Middle East a succor to drub the China Pakistan Economic Corridor CPEC circuit. Beijing feat in Pak-China project and Trade war, largely depends upon the stability and sustenance of the South Asia ruined by the prior US disinformation politics and now the hound attacks in the Middle East is a continual effort to fracture CPEC routes and its prime members. The sequence of Iraq incident was right away followed by the Prime Minister Imran Khan inauguration of the mega project of the Special Economic Zone of Faisalabad Industrial Estate Development and Management Company (FIEDMC) under the China-Pakistan Economic Corridor.
Dimension Two
Are we to blame the American population who voted the Republican Party for Donald Trump's stay in the White House for the distorted delineation towards which almost the partial natives of the or bare leading or the great power's proclivity to exploit weak states every now and then for its national gains? Is the United States aiming to exhibit a third world war?
Dimension One
The fact not to neglect is of the spark of First World War with the brutal assassination of Arch Duke Ferdinand not in his own country but in Bosnia. The incident is a thought provoker for the analysts of day to figure why this tally replica episode did not signal another world war three yet. Is the contour of diplomacy and liberalism working well or has the criterion of war fluxed an evolution? Will the future wars be followed by trade conflicts? As of now the world is likely to face the unwelcomed chaos of US-Sino Trade War in substantial magnitude.
China and India place risky bets on Muslim acquiescence to anti-Muslim policies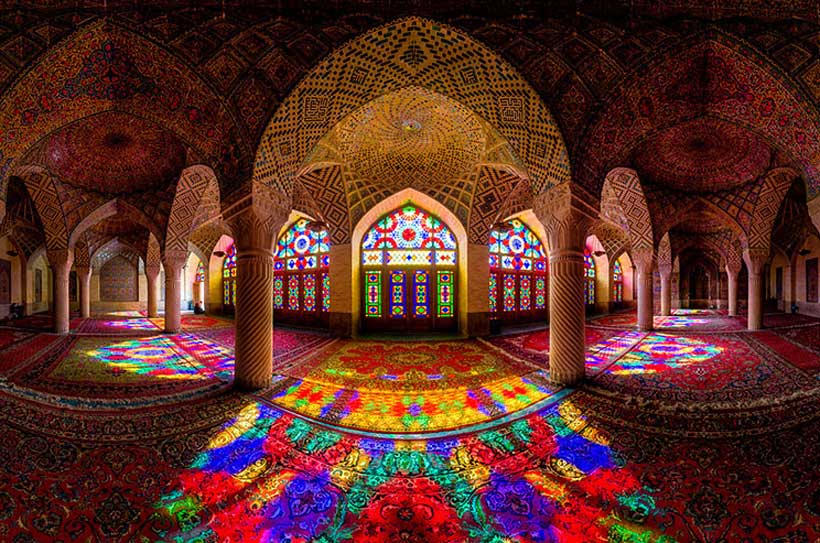 Last month's Islamic summit in Malaysia failed to challenge with a bang Saudi influence in the Islamic world and Muslim silence about repression of adherents to the faith in countries like China and India. Yet, it has produced ripples that spotlight the risks and fragility of opportunistic acquiescence.
"Despite failing to achieve its immediate objective, the Kuala Lumpur summit has galvanized a stronger response by the OIC and the Gulf Arab states on issues affecting Muslims in India and, to a lesser extent, China,' said Hasan AlHasan, a scholar who focuses on Gulf-South Asia relations, referring by its initials to the Organization of Islamic Cooperation.
Saudi Arabia and the United Arab Emirates successfully pressured Muslim countries like Pakistan and Indonesia to boycott the Kuala Lumpur gathering because it was organized beyond the auspices of the Saudi-dominated, Riyadh-based OIC, the usual organizer of Islamic summits.
The Gulf states also feared that the gathering, called to draw attention to the plight of persecuted Muslim minorities, threatened to embarrass Saudi Arabia, the UAE and others who have endorsed the brutal repression of Turkic Muslims in China's troubled north-western province of Xinjiang and remained silent about mounting discrimination of the world's largest Muslim minority in India so as not to jeopardize economic relations.
The Gulf states were also worried that expressions of concern about the plight of Chinese Muslims would spotlight their adoption of aspects of China's developing Orwellian surveillance state that has been most comprehensive in the crackdown in Xinjiang.
More fundamentally, the Kuala Lumpur summit, supported by countries like Turkey, Iran and Qatar as well as Islamist groups such as the Muslim Brotherhood, highlighted the struggle for leadership of the Islamic world as well as Malaysia's strained ties with key Gulf states.
Breaches in Saudi and UAE-led efforts to prevent the plight of their co-religionists from disrupting relations with India and China are however emerging and could be widened by a suggestion by India's top military commander that Kashmiris be interned in 'de-radicalization camps' after Prime Minister Narendra Modi withdrew Kashmir's status as the country's only Muslim state and imposed harsh security measures.
General Bipin Rawat's suggestion raised the spectre of India emulating China's system of re-education camps in Xinjiang in which at least one million Turkic Muslims are believed to have been incarcerated in an effort to get them to accept that President Xi Jinping's thoughts supersede precepts of Islam.
General Rawat's suggestion came on the back of an amended Indian citizenship law that made religion a criterion for refugees from Afghanistan, Pakistan and Bangladesh but excluded Muslims as well as a Supreme Court decision that was widely seen as favouring Hindus in a dispute over the site of a destroyed mosque in Ajodhya in Uttar Pradesh that Hindus believe was the birthplace of one of their most revered deities.
If implemented, General Rawat's suggestion would make it more difficult for Muslim states to not only turn a blind eye to what is happening in India but also to the crackdown in China.
Acquiescent Muslim states are already under pressure from Pakistan that is seeking to extract a price for dropping its original support of the Kuala Lumpur summit by pushing the Islamic world to speak out about Kashmir, popular pressure in some Gulf states, and mounting anti-Chinese sentiment in various Central Asian nations.
Pakistan was awarded with the OIC criticizing the amended citizenship law and the court decision and agreeing to discuss Kashmir at a meeting in April although it was unclear at what level.
Similarly, the UAE appeared to be acknowledging Indonesia's decision not to send vice president Ma'ruf Amin, a senior member of Nahdlatul Ulema, with 50 million followers the world's largest Muslim organization, to Kuala Lumpur with pledges of US$23 billion in investments.
Efforts by a majority of Muslim states to ignore the plight of their co-religionists may however be built on ice that is melting beyond the OIC concession to discuss Kashmir.
Last month, Nahdlatul Ulema, as well as Muhammadiyah, with 30 million followers another major Indonesian Muslim organization, issued statements condemning the crackdown in Xinjiang.
At the same time, Muhyiddin Junaidi of the Indonesian Council of Ulema, the country's top clerical body and one of a number of Muslim leaders invited by China to Xinjiang in a bid to convince them that reports of a crackdown were inaccurate, called on the government to more openly denounce Chinese policy.
Standing up for endangered and disenfranchised Muslim and non-Muslim minorities is a litmus test for Nahdlatul Ulema, which has launched a global effort to promote a recontextualization of Islam as well as a humanitarian interpretation of the faith that emphasizes human rights.
Kuwaiti lawmakers last month petitioned the government to speak out about the plight of Muslims in China and India while Bahrain's Council of Representatives welcomed the new year with a statement describing India's amended citizenship law as discriminatory and urging "the international community to … save the lives of innocent Uighur Muslims" in China."
Pressure to speak out about anti-Muslim policies in China and India could put steps by various Gulf and Central Asian nations to adopt aspects of the surveillance system adopted by China in the firing line.
Saudi Arabia and the UAE have been accused of deploying surveillance software to monitor the communications of regime critics in country and abroad as well as activists and journalists.
Central Asian nations such as Kazakhstan and Kyrgyzstan, where anti-Chinese sentiment is simmering, are about to test China's Orwellian citizen scoring system that is being introduced to score a person's trustworthiness.
The system would determine what benefits a citizen is entitled to, including access to credit, high speed internet service and fast-tracked visas for travel based on data garnered from millions of cameras in public places, social media and online shopping data as well as scanning of irises and content on mobile phones at random police checks.
China has already begun to make deployment of its intrusive surveillance systems a pre-condition for investment in Central Asia. In some cases, China appears willing to supply the infrastructure at no cost as part of a Smart City project developed by controversial telecom giant Huawei for initial roll-out in former Soviet states.
Liu Jiaxing, head of Huawei's representative office in Uzbekistan, disclosed China's insistence on adopting its surveillance approach in an interview with an Uzbek news outlet. "Investors will only go where the situation is stable. In view of this, the implementation of the Safe City project is very important for Uzbekistan as it will help the country develop its investment potential," Mr. Liu said.
US-North Korea denuclearization talks: Pyongyang opts for higher stakes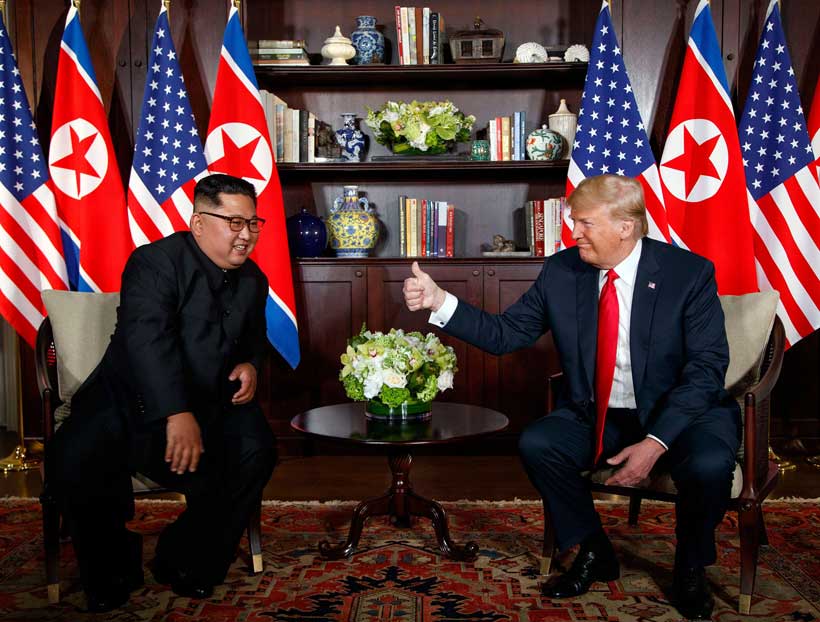 The year 2020 is witnessing radical changes to the denuclearization talks between the United States and North Korea. In the second half of last year the talks faced a final deadlock following North Korea's repeated statements of discontent over the US' refusal to cancel sanctions against Pyongyang and stop military exercises with South Korea despite North Korea's acting on its pledge to cease nuclear tests, freeze intercontinental ballistic missile launches and c;ose nuclear test sites.
Pyongyang has opted for raising the negotiating stakes. «There will be no more negotiations on the lifting of UN sanctions in exchange for all major nuclear facilities of North Korea», – North Korean First Vice Minister of the Ministry of Foreign Affairs Kim Kye-gwan said.
While addressing a plenary session of the Korean Labour Party's Central Committee at the end of 2019, President Kim Jong-un said that unless the United States agreed to a compromise, North Korea would continue to develop nuclear weapons.
Washington was quick to respond that the United States was prepared to take retaliatory measures in case North Korea carried out a test of an intercontinental ballistic missile. A statement to this effect was made by presidential national security adviser Robert O'Brian.
So, although the situation has reached a critical point, it is too early to suggest that the talks have suffered a fiasco – the change in Pyongyang's position comes useful in a way – it helps to clarify the situation and dot all the Is and cross all the Ts. On the other hand, it becomes crystal clear that North Korea is unlikely to abandon its nuclear missile program even in the event of complete lifting of sanctions. On the other hand, the United States is not prepared to provide North Korea with security guarantees it has been asking for.
Meanwhile, the potential for reaching agreement is far from exhausted. According to Mainiti Shimbun, «Kim Jong-un is refraining from direct criticism of President Donald Trump. In all likelihood, he is counting on high-level diplomacy. Trump, who is willing to demonstrate diplomatic success in the run-up to presidential elections due in November, is also keen on emphasizing good relations with Kim».
At present, chances for reaching a final settlement of the North Korean nuclear missile problem are next to zero, whereas the probability of the disruption of talks the participants of which are both unpredictable and emotional, is fairly high.
This, however, does not mean that a reasonable compromise cannot be reached. Statements to this effect have been made regularly by Russian and Chinese diplomats, who have formed a consolidated position on the situation involving the Koran Peninsula which is enshrined in the Joint statement of the two countries' foreign ministers of July 4th 2017. What Russia and China propose is action in exchange for action and a gradual lifting of sanctions depending on the progress achieved at the talks.
South Korean Unification Minister Kim Yeon-chul has signaled the need for an "interim agreement" between Washington and Pyongyang with a view to move towards a mutually acceptable compromise. He also recalled a joint draft resolution of the UN on North Korea which was put forward by Russia and China on December 16th 2019 and which envisaged the softening of international sanctions against Pyongyang and resumption of negotiations.
History repeats itself, but, in this case, this repetition appears to be the only way out which would make it possible for the parties involved to "keep face" and achieve (for the umpteenth time) a mutually acceptable compromise. Once they have made clear their commitment to denuclearization, the two sides may devise a stage-by-stage "road map" in the direction of this goal and get down to work to pursue this plan step by step, gradually lifting sanctions in exchange for an equally gradual elimination of all components of the North Korean nuclear missile program.
From our partner International Affairs