Economic woes hold sway over geopolitics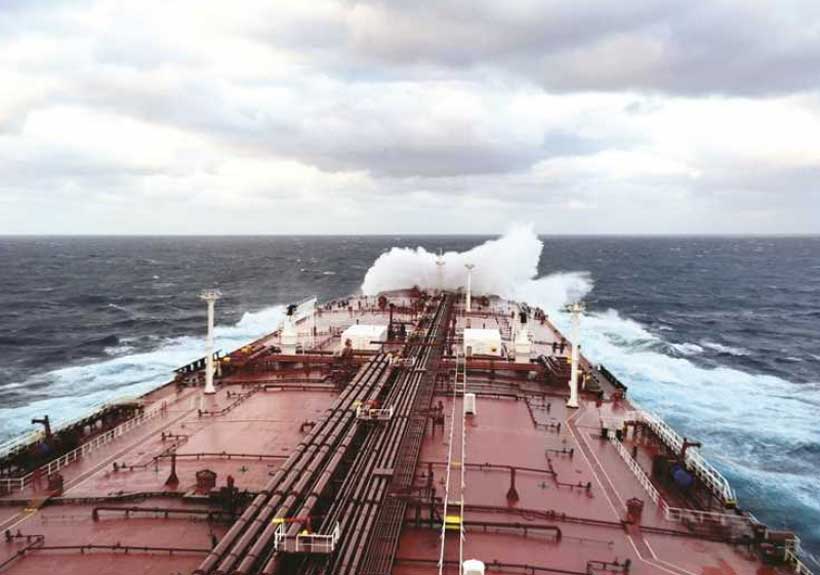 While geopolitical tensions in the Middle East Gulf remain high, with US sanctions recently extended to more Iranian officials and a Chinese oil importer, as well as another tanker seizure, oil prices (Brent) have eased back from the most recent high of $67/bbl. Shipping operations are at normal levels, albeit with higher insurance costs. The messages from various parties that vessels will be protected to the greatest extent possible, and the IEA's recent statement that it is closely monitoring the oil security position in the Strait of Hormuz will have provided some reassurance.
There have been concerns about the health of the global economy expressed in recent editions of this Report and shown by reduced expectations for oil demand growth. Now, the situation is becoming even more uncertain: the US-China trade dispute remains unresolved and in September new tariffs are due to be imposed. Tension between the two has increased further this week, reflected in heavy falls for stock and commodity markets. Oil prices have been caught up in the retreat, falling to below $57/bbl earlier this week. In this Report, we took into account the International Monetary Fund's recent downgrading of the economic outlook: they reduced by 0.1 percentage points for both 2019 and 2020 their forecast for global GDP growth to 3.2% and 3.5%, respectively.
Oil demand growth estimates have already been cut back sharply: in 1H19, we saw an increase of only 0.6 mb/d, with China the sole source of significant growth at 0.5 mb/d. Two other major markets, India and the United States, both saw demand rise by only 0.1 mb/d. For the OECD as a whole, demand has fallen for three successive quarters. In this Report, growth estimates for 2019 and 2020 have been revised down by 0.1 mb/d to 1.1 mb/d and 1.3 mb/d, respectively. There have been minor upward revisions to baseline data for 2018 and 2019 but our total number for 2019 demand is unchanged at 100.4 mb/d, incorporating a modest upgrade to our estimate for 1Q19 offset by a decrease for 3Q19. The outlook is fragile with a greater likelihood of a downward revision than an upward one.
In the meantime, the short term market balance has been tightened slightly by the reduction in supply from OPEC countries. Production fell in July by 0.2 mb/d, and it was backed up by additional cuts of 0.1 mb/d by the ten non-OPEC countries included in the OPEC+ agreement. In a clear sign of its determination to support market re-balancing, Saudi Arabia's production was 0.7 mb/d lower than the level allowed by the output agreement. If the July level of OPEC crude oil production at 29.7 mb/d is maintained through 2019, the implied stock draw in 2H19 is 0.7 mb/d, helped also by a slower rate of non-OPEC production growth. However, this is a temporary phenomenon because our outlook for very strong non-OPEC production growth next year is unaltered at 2.2 mb/d. Under our current assumptions, in 2020, the oil market will be well supplied.
Global solar PV market set for spectacular growth over next 5 years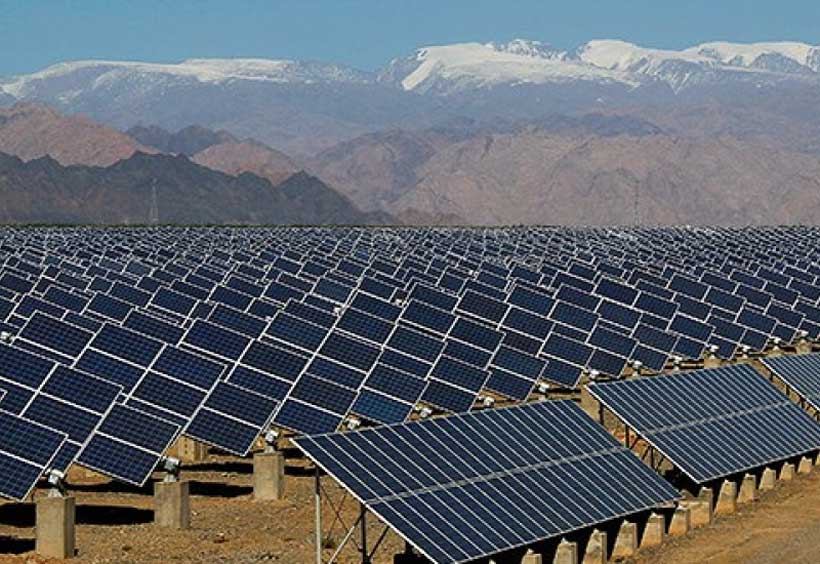 The installation of solar PV systems on homes, commercial buildings and industrial facilities is set to take off over the next five years, transforming the way electricity is generated and consumed, according to the International Energy Agency's latest renewable energy market forecast.
These applications – known collectively as distributed PV – are the focus of the IEA's Renewables 2019 market report, which was released today.
The report forecasts that the world's total renewable-based power capacity will grow by 50% between 2019 and 2024. This increase of 1,200 gigawatts – equivalent to the current total power capacity of the United States – is driven by cost reductions and concerted government policy efforts. Solar PV accounts for 60% of the rise. The share of renewables in global power generation is set to rise from 26% today to 30% in 2024.
The expected growth comes after renewable capacity additions stalled last year for the first time in almost two decades. The renewed expansion remains well below what is needed to meet global sustainable energy targets, however.
"Renewables are already the world's second largest source of electricity, but their deployment still needs to accelerate if we are to achieve long-term climate, air quality and energy access goals," said Dr Fatih Birol, the IEA's Executive Director.
The report highlights the three main challenges that need to be overcome to speed up the deployment of renewables: policy and regulatory uncertainty, high investment risks and system integration of wind and solar PV.
Distributed PV accounts for almost half of the growth in the overall solar PV market through 2024. Contrary to conventional wisdom, commercial and industrial applications rather than residential uses dominate distributed PV growth, accounting for three-quarters of new installations over the next five years. This is because economies of scale combined with better alignment of PV supply and electricity demand enable more self-consumption and bigger savings on electricity bills in the commercial and industrial sectors.
Still, the number of solar rooftop systems on homes is set to more than double to some 100 million by 2024, with the top markets on a per capita basis that year forecast to be Australia, Belgium, California, the Netherlands and Austria.
"As costs continue to fall, we have a growing incentive to ramp up the deployment of solar PV," said Dr Birol. The cost of generating electricity from distributed solar PV systems is already below retail electricity prices in most countries. The IEA forecasts that these costs will decline by a further 15% to 35% by 2024, making the technology more attractive and spurring adoption worldwide.
The report warns, however, that important policy and tariff reforms are needed to ensure distributed PV's growth is sustainable. Unmanaged growth could disrupt electricity markets by raising system costs, challenging the grid integration of renewables and reducing the revenues of network operators. By reforming retail tariffs and adapting policies, utilities and governments can attract investment in distributed PV while also securing enough revenues to pay for fixed network assets and ensuring that the cost burden is allocated fairly among all consumers.
"Distributed PV's potential is breathtaking, but its development needs to be well managed to balance the different interests of PV system owners, other consumers and energy and distribution companies," Dr Birol said. "The IEA is ready to advise governments on what is needed to take full advantage of this rapidly emerging technology without jeopardising electricity security."
According to the report's Accelerated Case, improving economics, policy support and more effective regulation could push distributed PV's global installed capacity above 600 GW by 2024, almost double Japan's total power capacity today. Yet this accelerated growth is still only 6% of distributed PV's technical potential based on total available rooftop area.
As in previous years, Renewables 2019 also offers forecasts for all sources of renewable energy. Renewable heat is set to expand by one-fifth between 2019 and 2024, driven by China, the European Union, India and the United States. The heat and power sectors become increasingly interconnected as renewable electricity used for heat rises by more than 40%. But overall, renewable heat potential remains vastly underexploited. The share of renewables in total heat demand is forecast to remain below 12% in 2024, calling for more ambitious targets and stronger policy support.
Biofuels currently represent some 90% of renewable energy in transport and their use is set to increase by 25% over the next five years. Growth is dominated by Asia, particularly China, and is driven by energy security and air pollution concerns. Despite the rapid expansion of electric vehicles, renewable electricity only accounts for one-tenth of renewable energy consumption in transport in 2024. And the share of renewables in total transport fuel demand still remains below 5%. The Accelerated Case sees renewables in transport growing by an additional 20% through 2024 on the assumption of higher quota levels and enhanced policy support that opens new markets in aviation and marine transport.
Reforms in Latvia must result in stronger enforcement to tackle foreign bribery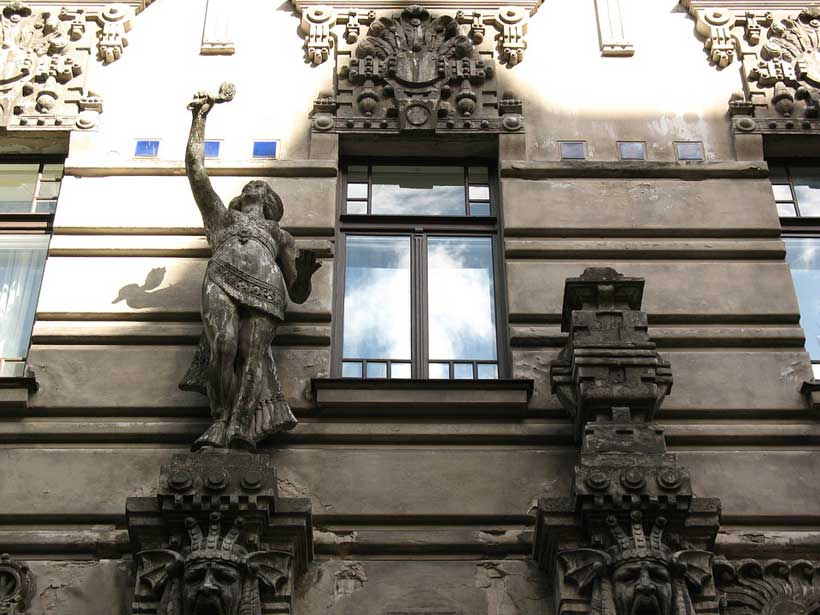 Latvia has continued to improve its framework against bribery of foreign public officials and subsequent money laundering but the reforms need to translate into further effective enforcement, according to a new report by the OECD Working Group on Bribery.
According to the Working Group, which is composed of 44 countries, Latvia's enforcement results are still not commensurate with the country's exposure to foreign bribery and subsequent money laundering. Since Latvia joined the Convention on Combating Bribery of Foreign Public Officials in International Business Transactions in 2014, no foreign bribery case has been prosecuted and three foreign bribery investigations are ongoing. Proceeds of foreign bribery have been laundered through some Latvian banks and other corporate entities in at least two multijurisdictional bribery cases. However, while waiting for the outcome of recent prosecutions in court, the money laundering conviction rate remains low. The Working Group also regrets that the Minister of Justice's repeated and open criticism of the Prosecutor General risks creating political interference into the operation of the Public Prosecutor Office.
The Working Group has just completed its Phase 3 evaluation of Latvia's implementation of the Convention and related instruments. In order to improve Latvia's implementation of the Convention, the Working Group has recommended that Latvia take certain measures, including that it should:
Provide sufficient resources and expertise to its authorities to effectively investigate and prosecute foreign bribery and subsequent money laundering cases;
Step up its enforcement actions against companies, especially against Latvian financial institutions and other corporate entities involved in foreign bribery schemes, where relevant;
Reinforce coordination between Latvia's anti-corruption law enforcement body (KNAB), the State Police and the prosecutors and implement a strategic approach towards foreign bribery and subsequent money laundering investigations;
Strengthen detection of Latvian individuals and companies involved in foreign bribery;
Ensure the efficient operation of the banking supervisory body (the FCMC), to contribute to the prevention and detection of foreign bribery and subsequent money laundering.
The Report highlights positive aspects of Latvia's efforts to fight foreign bribery. Latvia took steps to strengthen KNAB's functional independence. Latvia also adopted comprehensive legislation on whistleblower protection and increased sanctions against individuals for foreign bribery, money laundering and false accounting offences. A lower evidentiary threshold to prove money laundering has been introduced and the number of cases prosecuted has increased. Reforms have been implemented to enhance the Financial Intelligence Unit's operational capacity. Latvia's efforts to upgrade its legislative and regulatory framework to prevent money laundering in the financial sector are welcome together with Latvia's financial sector supervisor' efforts to renew its approach to supervision of financial institutions. Whether these developments will substantially contribute to more detection and enforcement of the foreign bribery offence remains to be tested in case law and practice.
Latvia's Phase 3 Report was adopted by the OECD Working Group on Bribery on 10 October 2019. The Report lists the recommendations the Working Group made to Latvia on pages 82-88, and includes an overview of recent enforcement activity and specific legal, policy, and institutional features of Latvia's framework for fighting foreign bribery. In accordance with the standard procedure, Latvia will submit a written report to the Working Group within two years (October 2021) on its implementation of all recommendations and its enforcement efforts. This report will also be made publicly available.
Growth in South Asia Slows Down, Rebound Uncertain
In line with a global downward trend, growth in South Asia is projected to slow to 5.9 percent in 2019, down 1.1 percentage points from April 2019 estimates , casting uncertainty about a rebound in the short term, says the World Bank in its twice-a-year regional economic update.
The latest edition of the South Asia Economic Focus, Making (De)centralization Work, finds that strong domestic demand, which propped high growth in the past, has weakened, driving a slowdown across the region. Imports have declined severely across South Asia, contracting between 15 and 20 percent in Pakistan and Sri Lanka. In India, domestic demand has slipped, with private consumption growing 3.1 percent in the last quarter from 7.3 percent a year ago, while manufacturing growth plummeted to below 1 percent in the second quarter of 2019 compared to over 10 percent a year ago.
"Declining industrial production and imports, as well as tensions in the financial markets reveal a sharp economic slowdown in South Asia," said Hartwig Schafer, World Bank Vice President for the South Asia Region. "As global and domestic uncertainties cloud the region's economic outlook, South Asian countries should pursue stimulating economic policies to boost private consumption and beef up investments."
The report notes that South Asia's current economic slowdown echoes the decelerating growth and trade slumps of 2008 and 2012. With that context in mind, the report remains cautiously optimistic that a slight rebound in investment and private consumption could jumpstart South Asia's growth up to 6.3 percent in 2020, slightly above East Asia and the Pacific, and 6.7 percent in 2021.
In a focus section, the report highlights how, as their economies become more sophisticated, South Asian countries have made decentralization a priority to improve the delivery of public services. With multiple initiatives underway across the region to shift more political and fiscal responsibilities to local governments, the report warns, however, that decentralization efforts in South Asia have so far yielded mixed results.
For decentralization to work, central authorities should wield incentives and exercise quality control to encourage innovation and accountability at the local level. Rather than a mere reshuffling of power, the report calls for more complementary roles across tiers of government, in which national authorities remain proactive in empowering local governments for better service delivery.
"Decentralization in South Asia has yet to deliver on its promises and, if not properly managed, can degenerate into fragmentation," said Hans Timmer, World Bank Chief Economist for the South Asia Region. "To make decentralization work for their citizens, we encourage South Asian central governments to allocate their resources judiciously, create incentives to help local communities compete in integrated markets, and provide equal opportunities to their people."
In Afghanistan, with improved farming conditions and assuming political stability after the elections, growth is expected to recover and reach 3 percent in 2020 and 3.5 percent in 2021. However, the outlook is highly vulnerable and may be affected by deteriorating confidence due to uncertainty around international security assistance, election-related violence, and peace negotiations with the Taliban.
In Bangladesh, GDP is projected to moderate to 7.2 percent this fiscal year and 7.3 percent the following one. The outlook is clouded by rising financial sector vulnerability, but the economy is likely to maintain growth above 7 percent, supported by a robust macroeconomic framework, political stability, and strong public investments.
In Bhutan, GDP growth is expected to jump to 7.4 percent this fiscal year with the commissioning of Mangdechhu, a new hydropower plant, and the completion of the maintenance of Tala, another one. Growth in fiscal year 2021 is forecast just below 6 percent on the base of strong tourism growth and increased revenue from the existing power plants.
In India, after the broad-based deceleration in the first quarters of this fiscal year, growth is projected to fall to 6.0 this fiscal year. Growth is then expected to gradually recover to 6.9 percent in fiscal year 2020/21 and to 7.2 percent in the following year.
In Maldives, growth is expected to reach 5.2 percent in 2019, due to a slowdown in construction following the completion of the international airport and a connecting bridge. However, with support from new infrastructure investment and the expansion of tourism, growth is expected to pick up again to an average of 5.6 percent over the forecast horizon.
In Nepal, GDP growth is projected to average 6.5 percent over this and next fiscal year, backed by strong services and construction activity due to rising tourist arrivals and higher public spending.
In Pakistan, growth is projected to deteriorate further to 2.4 percent this fiscal year, as monetary policy remains tight, and the planned fiscal consolidation will compress domestic demand. The program signed with the IMF is expected to help growth recover from fiscal year 2021-22 onwards.
In Sri Lanka, growth is expected to soften to 2.7 percent in 2019. However, supported by recovering investment and exports, as the security challenges and political uncertainty of last year dissipate, it is projected to reach 3.3 percent in 2020 and 3.7 percent in 2021.