The foreign policy of Pakistan has remained feeble for many years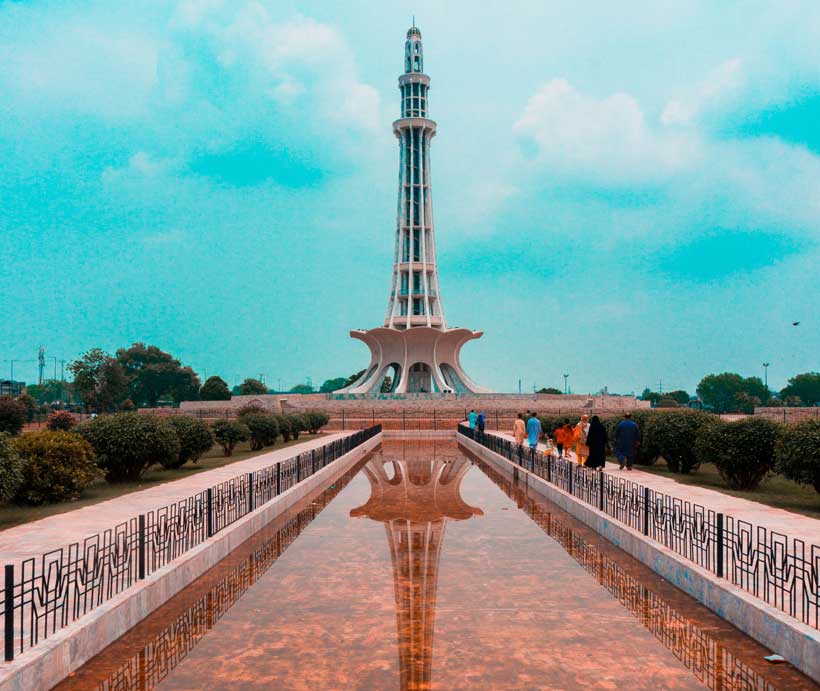 Sometimes, we fail because of the obliviousness of our vulnerable aspects. The right direction and cognizance of flaws lead one to success. Pakistan, at times, is confronting the worst days. Its population is hard up due to increasing dearness, unemployment, devaluation of the rupee, and political and economic mess. Our leaders seem to reprimand previous governments for this mayhem. Despite, the incumbent government seems avid to reinvigorate the economy, endeavoring to take on people, and passionately bent on accountability. How much the government is victorious in dealing with those specters is another debate. However, the most significant aspect that the government has overlooked is of its weak foreign policy. Yes! Foreign policy for the progress of a country is as important as other aspects. But, perhaps, we have disregarded the foreign policy's significance; this is also the cause of Pakistan's economic turmoil. It is the foreign policy that guards the nation's national interest.
The foreign policy of Pakistan has remained feeble for many years. However, ever since the PTI came into power; there has been speculation that foreign policy has begun to experience a boon. If one glance around; one will see that Pakistan's stalemate with India persists, Pakistan's terms with Iran are mediocre, Afghanistan eyes Pakistan as its destabilizer, only China among our neighbors perceives us as a staunch ally. When it comes to across the continent, our terms with the US are not valid. However, following the visit of Imran Khan to the US, people have grown their optimism regarding Pak-US ties. Yes! Imran Khan's visit to the US was positive development, but the time will decide the achievement of his visit. Only the Kingdom of Saudi Arabia (KSA) is there, which helps us during the time of economic downturn. Therefore, there is an iota improvement in our foreign policy because we are still unable to establish cordial terms with our neighbors and other countries.
So several questions emanate that why we are facing diplomatic isolation irrespective of our aspiration to secure comprehensive affinities with other nations.
The very first answer is; aspirations work if one strives hard to make them thriving.
So, next question emanates what to thrive and how to thrive?
For this answer, one should have a better comprehension of foreign policy. It is the set of rules that one nation crafts in dealing with other nation. The sound foreign policy is the most compelling weapon that ensures any country's prosperity. Hence, to make the foreign policy fruitful one should have an art of practicing diplomacy. It is the diplomacy that would make our aspiration into reality. Diplomacy is an art to engage with other nation. The sound foreign policy depends upon the practice of diplomacy.
Consequently, one must have found the answer that in our foreign policy, it is the feeblest component. Thus, how to make up deficiencies in the diplomatic course?
According to Rahul Shrivastava, Joint Secretary, Ministry of External Affairs of India there are some tools of diplomacy; without them, no state can sail on inclusive foreign policy.
The first tool of diplomacy is a political tool. This tool enables a country to enjoy substantial diplomatic bonds with another state. Role of the embassy in this tool is remarkable since the embassy in the host country speculates the problems between its country and the host country. For this purpose, the head of the embassy must be astute and able enough to read the trends of the time. It is the embassy that engineers the meeting between the heads of anchor and its country. Regrettably, our representatives of embassies have yet remained ineffective to engineer the state visits of leaders of countries from many countries. Along with it, our embassies in our neighbor states are inadequate to address their reservations. To rectify this imperfection, Pakistan needs to train its diplomats, and choose natively skilled diplomats, who could show the positive front of their country.
The second tool of diplomacy is of security. It includes the cooperation of one state with others in terms of defense, counter-terrorism, intelligence, and nuclear issues. Unfortunately, Pakistan lags in this specter badly. Pakistan finds no such ally that could conduct these practices with it. When a country handles any of the aforementioned practices, it builds and enhances confidence between states. Pakistan, in this regard, must have to revise its policies.
The third tool of diplomacy is a commercial tool. The state harness this tool by trading, investing, and building trade links. This tool helps a country to reinvigorate its economy. The more participant states, the more benefit they will get. Unluckily, Pakistan, according to this tool, relies only on China. Despite China, Pakistan enjoys no privilege to cultivate trade links with other countries. For this purpose, Pakistani diplomats need a campaign in other countries, which could inform about the products, goods, agricultural items that Pakistan can serve other states. Pakistani authorities should also invite other state delegations to visit our soil, and they should offer the Capitalists of those countries to invest.
The fourth tool of diplomacy is the cultural tool. It implies that the artists from one state should collaborate with the artist from another state. In this way, the intermingling of culture takes place. But this is only possible when higher authorities show keen interest. Pakistan is fortunate enough to share common things in culture with India, Iran, and Afghanistan. The Pak-India diplomatic row has halted the collaboration of artists from both sides. The application of the cultural tool in diplomacy helps a lot to bring the states together.
The tools aforementioned are part and parcel for those who aspire to practice effective diplomacy. There is no progress in a country without its sound foreign policy; likewise, there is no soundness in foreign policy without effective diplomacy. The incumbent foreign minister Shah Mahmood Qureshi has assumed this portfolio for the second time. He is also head and shoulders above all other leaders of PTI in spite of Imran Khan. Being a senior member of his party, and assuming a very estimable portfolio, he needs to revive the course of diplomacy.
The Digital Diplomacy Revolution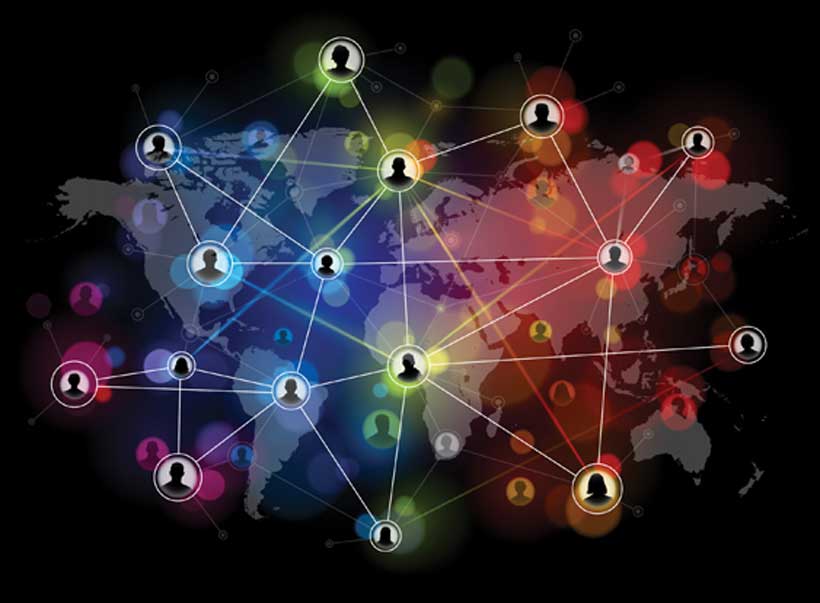 The way people communicate with one another has changed dramatically. The term "networked society" is used to describe how society has developed, where data is freely transmitted. Knowledge is obtained, contained, interpreted, controlled, and exchanged in almost entirely different ways than previously done. The use of technology, especially the internet and other ICT-based technologies, in the conduct of diplomacy is referred to as digital diplomacy. Covid-19 has ushered in a new age of digital diplomacy, also known as e-diplomacy. It has evolved as one of the instruments for advancing foreign policy. The days of strict government oversight are long gone. Information has a greater impact in today's "networked" society because it can spread in a matter of seconds or minutes.
For many people, Twitter has been the go-to platform for modern diplomacy. We've seen how social media helped the Arab Spring revolution in countries like Tunisia, Yemen, and Egypt. The word "Twiplomacy" was coined to describe diplomacy conducted through Twitter. There are close to 300 Twitter accounts dedicated to heads of state. More recently, during the populist boom, we've seen how leaders like Modi and Trump's Twitter presence aided their electoral performance. Not only governments but also non-state actors, such as terrorists, have used social media to further their goals.
The Rise of Digital Diplomacy
Between March 2020 and the end of 2020, the United Nations headquarters in Geneva hosted 1,200 important international conferences online. The UN has been able to continue its operations on the ground as a result of this. In terms of digital diplomacy, the United States now leads the way. Since 2003, the US State Department has had an e-diplomacy branch, but it was Hillary Clinton who brought it to a whole new dimension. She introduced "21st Century Statecraft," in 2009, a program aimed at complementing conventional foreign policy techniques with statecraft technologies that completely harness the network and technologies of an interconnected world. The US State Department employs 150 full-time social media workers in the e-diplomacy office.
India's Use of Social Media in Public Diplomacy
The Ministry of External Affairs (MEA) sent out its first tweet in 2010, managed by Ambassador Navdeep Suri, then joint secretary and head of the public diplomacy section. Many distressed Indians stuck abroad found Twitter to be a helpful crisis management tool, facilitating the safe evacuation of over 18,000 Indian people from Libya during the civil war in 2011. India aspires to be a trailblazer and is working hard to pave the way for itself to become a global leader. For a nation like India, social media allows for constructive communication about the country's coming of age as a result of scientific progress, technical advancements, and new ideas advanced by initiatives like digital India. The government should take advantage and expand their public diplomacy agenda more engagingly. The government can intensify its initiatives – even on the foreign policy agenda – in a perfect digital diplomacy setting, and the public can have a more direct channel to communicate with their government. In the age of digital diplomacy, it is critical to address policy context relevant to a world where political views are developed based on knowledge from tweets and social media accounts. As, Heraclitus, a Greek philosopher, put it: "The only thing that is constant is change". Countries must take advantage of the latest digital diplomacy framework to develop the skills needed for the future and to create stable digital channels for future diplomats.
Ramifications of The Pandemic In International Relations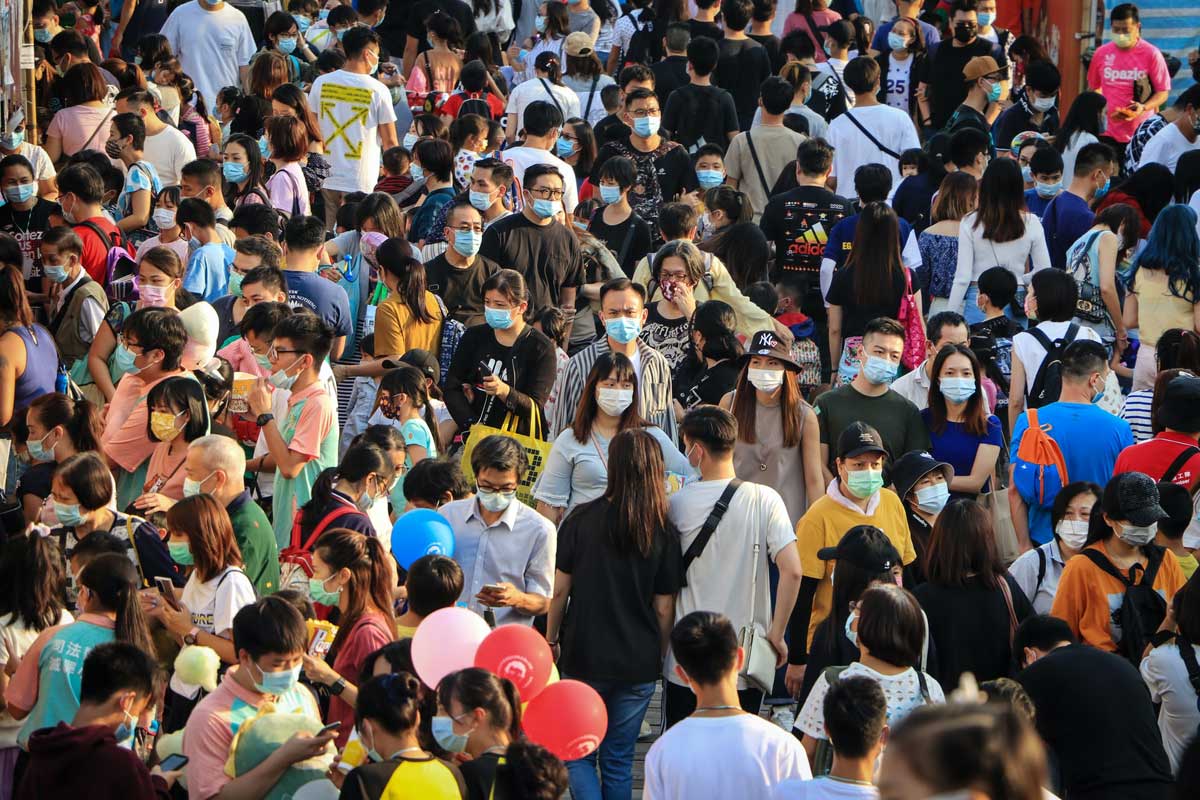 Ever since the global spread of the COVID-19 virus, claims have been made of the pandemic causing a massive impact in global politics and international relations. In the pre-pandemic era, international relations were defined by increasing bipolarity, greater isolationism, greater trade protectionism and increasing nationalism. While the West led by the US was gradually adopting a protectionist attitude, the East led by China in particular, was looking towards increasing multilateral cooperation. Alongside this, international organizations were seeing their roles diminishing. Moreover, populist leaders and authoritarian governments were gradually gathering influence globally, in stark contrast to a decline in democracy and neo-liberalism. These trends could be seen most clearly in the US/China conflict that has dominated most international relations rhetoric of the 21st century.
Although China had been hit with the pandemic first, through extreme lockdown measures, quick responses, mass screenings, targeted monitoring and an effective socio-political response, the country quickly reversed course and had flattened its curve by March, depicting the resilience of the country. With a mere 87,000 cases as of December 2020 in a country of 1.4 billion people, China's effective policies to deal with the pandemic can hardly be sidelined. Nevertheless, as the virus had been identified in China first, this triggered a massive backlash from the West, particularly the US, where President Trump blasted China for covering-up details about the virus. Rumors were spread by the White House itself about the virus originating from a Wuhan lab, and the virus was labeled the Wuhan Virus – a move discouraged by the WHO. This inflammatory language worsened relations between the two countries. Going even further, President Trump terminated US involvement in the World Health Organization, claiming it to be controlled by Chinese authorities.
With this move the influence of the world's most important health organization was weakened, further showcasing the decline of the liberal international world order, due to a diminishing trust in international organizations. Thus, the pre-Covid trend of a lack of trust in international organizations, continued during the COVID-19 pandemic as well. With Trump advocating for closed borders with his "We need the wall more than ever" expressions on Twitter, and similar far-right leaders like France's Le Pen ruing the "religion of borderless-ness" for the pandemic, the West's protectionist, nationalistic ideas showed no signs of abating even during a global crisis.
In stark contrast, the East led by China continued on its path of greater cooperation and interdependence, through bilateral and multilateral engagements. With the US leaving a void in the global leadership spot for handling the pandemic, China stepped in and offered to assist other countries in handling the outbreaks in their respective countries. China's foreign ministry's spokesperson, Hua Chunying, even stated that they would like to share China's good practice and experience.
Furthering its charm offensive, China started shipping out masks and ventilators to countries that were very badly hit by the pandemic, like Italy, Spain and Serbia. With the countries of the European Union shutting down their borders and hoarding domestic supplies, despite Italy's pleas for help, Italy turned to China for aid in fighting the coronavirus pandemic. This "mask diplomacy" along with China's Health Silk Road has served to strengthen global public health governance, as envisioned by China.
Undeniably, the pandemic's effects in the short-term have been wide-reaching, especially in the social and technological domain. However, expecting global politics and international relations to undergo a transformational change in the long-term, solely due to the COVID-19 pandemic is relatively far-fetched, especially if current global trends are assessed.
The virus may or may not have taken its toll on international diplomacy in the traditional context, but it has certainly shaken many things if not stirred them completely.
Diplomatic Fiasco: PTI Government's Failure on the Climate Diplomacy Front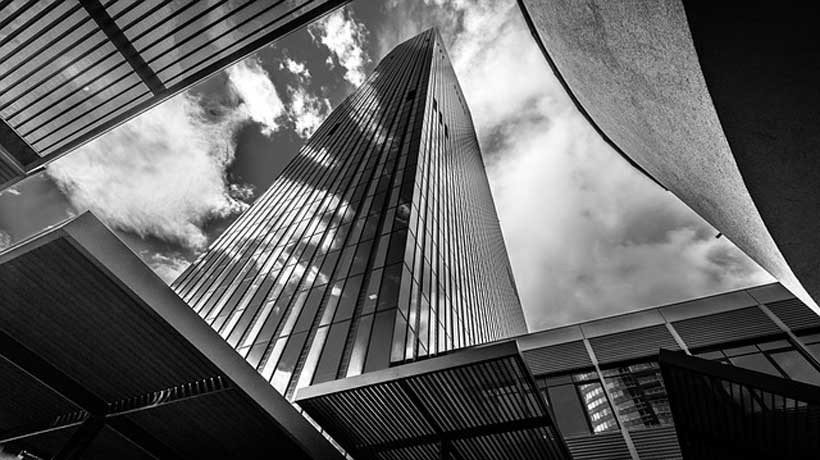 "Think about this: terrorism, epidemics, poverty, the proliferation of weapons of mass destruction – all challenges that know no borders – the reality is that climate change ranks right up there with every single one of them".– John F. Kerry
The United Nations General Assembly (UNGA) and United Nations Security Council (UNSC) have both declared that unrestrained climate change poses a threat to international peace and security. Presently, climate change is the biggest threat facing humanity. We all will witness its impacts, making it a critical foreign policy and diplomatic issue. Climate change will overturn the 21st century world order and characterize how we live and work. Even so, in the midst of a global pandemic, it is evident that climate change will be the major issue of this century. As countries will move toward rebuilding their economies after COVID-19, recovery plans will shape the 21st century economy in ways that are clean and green, safe and healthy, and more resilient. Over the last decade, foreign policymakers have taken measures to better understand climate risks. To date, foreign policy responses to climate change have primarily centered on the security repercussions of climate change.
To chart a fresh course ahead, in order to initiate a global fight against climate change, President Joe Biden welcomed a diverse set of leaders from around the globe to explicate the connections between climate security, climate change and broader foreign policy objectives. The list of invitee included world leaders like President Xi Jinping of China and Russia's Vladimir Putin, PM Modi of India, Sheikh Hasina of Bangladesh to attend the two-days meeting to mark Washington's return to the visible lines of the fight against climate risks. Though, Pakistan have its place in the same region, and fifth-most vulnerable country to climate change, it has been disqualified from the summit. Likewise, Biden dispatched his climate envoy, former secretary of state John Kerry, to prepare the ground for the summit in meetings with global leaders. The U.S. invited the leaders of the Major Economies Forum on Energy and Climate, which includes the 17 countries responsible for about 80-percent of global emissions and GDP, along with, heads of countries that are unambiguously vulnerable to climate impacts or are representing robust climate leadership.
The current global efforts towards mainstreaming of climate change in development policies and programs are getting more traction due to expanding avenues of domestic and international climate diplomacy. For developing countries, climate diplomacy is undoubtedly becoming a key incentive to integrate climate change issues into their foreign policy. Pakistan is also a relatively new player in the climate diplomacy arena with a nascent institutional setup. The climate diplomacy adaption experience of Pakistan is still at the embryonic stage. The main problem is the gradual decline in the aptitude and capacity of institution to develop a clear policy route. The policy decline is much more rapid under the PTI government. Pakistan's ambassadorial clout has eroded over the years due to political unpredictability and economic timidity. Similarly, the government has failed even to built a national narrative on climate change issue. Imran Khan has been warning the world of catastrophe if the climate problem is not addressed, but has failed to come out with a clear policy direction on the issue.
Among the many challenges fronting the Imran Khan government will be tackling the notoriously dysfunctional U.S. – Pakistan relationship. The Biden presidency has designated climate change as a critical theme of its foreign policy, and indeed aware of Pakistan's deep climate vulnerability. For the first time since the 9/11 terrorist attacks, Pakistan is not a foreign policy priority for U.S. administration. Many high-ranking Biden government officials, including climate change envoy John Kerry, know Pakistan well. When Kerry was Obama's secretary of state, co-chaired US-Pakistan Strategic Dialogue that counted renewable energy. Anybody familiar with how Islamabad and Washington have interacted over the last 74 years will resort to weary metaphors: a roller-coaster ride, the dynamic between an overbearing mother-in-law and daughter-in-law. Biden and his experienced team of ex-Obama administration officials are likely to press Pakistan – for Islamabad, it is a catch-22 situation. In the indigenous context, internal political strife in Pakistan and economic dependency on other countries have raised questions about our ability to effectively fight our case in international arena. The latest diplomatic fiasco speaks very loud and clear about the government's inability to deal with fast-changing geopolitics. Washington's broader interests in Asia, including relationships with China and India, will determine its policy at the Leaders' Summit on Climate. It seems, Pakistan has no friends in the Biden administration. Thus, out-of-the-box thinking is required for Pakistan's foreign policy decision makers.