Commission launches two projects to support cooperation and innovation in Romania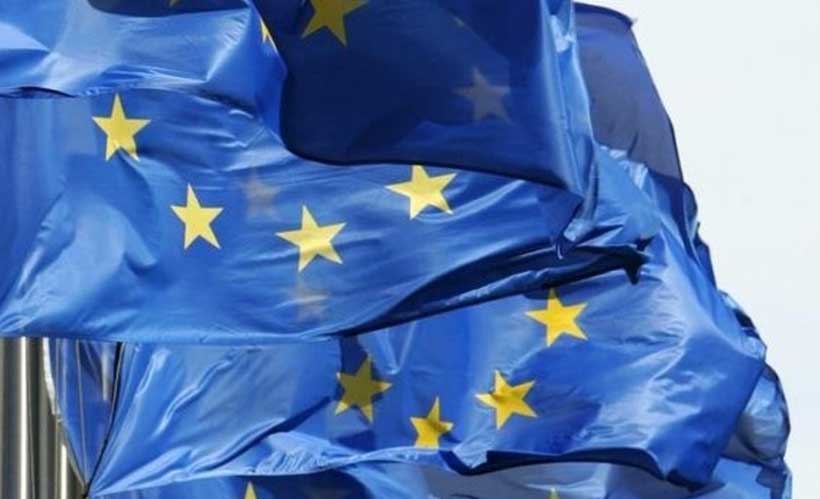 The Commission is launching two projects to provide expertise to Romanian regions and cities, in cooperation with the Romanian government and the World Bank.
Under the first project, Commission and World Bank experts will help Romanian county capitals develop stronger links with their periphery and use EU funding for projects that benefit the whole urban area, not only the main economic centre. For example, experts will study how to expand urban transport networks or how to cooperate better in the field of public services to make them more accessible.
Under the second project, a group of experts will help the eight Romanian regions to improve their innovation capacity and enhance cooperation between research centres and businesses to develop innovative products for the market. This project is launched under the "Catching up Regions" initiative, which helps low-income and low-growth regions catch up with the rest of the EU.
Commissioner for Neighbourhood Policy & Enlargement Negotiations and Regional Policy, Johannes Hahn said: "Romania will benefit from significant resources to invest in sustainable urban development in the next-long term EU budget 2021-2027. The work of Commission and World Bank experts together with the Romanian authorities will help pave the way for the success of these investments. In parallel, we are providing tailored support to Romanian regions so they can capitalise on their assets, cooperate with each other and become more innovative."
Better cooperation between Romanian county capitals and their periphery
The project will focus on helping cities develop joint projects in the following sectors: public transport, environment and circular economy, digitalisation, entrepreneurship and education. The aim is to provide better services to citizens, make more efficient use of public funding and make sure positive spillovers reach surrounding, smaller towns as well.
Concretely, Commission and World Bank experts will help Romanian cities identify sectors with great potential for inter-municipal cooperation, help them design joint project, make the best use of EU funding and set the right administrative conditions for a lasting cooperation between partners.
The project is financed with €500,000 from the European Regional Development Fund. By the end of this year, the experts will issue a report with specific recommendations that should help Romania with the planning of several billion euros earmarked for urban investments and regional innovation in the next long-term EU budget 2021-2027.
More innovative regions
Romanian regions will receive tailored Commission and World Bank expertise in order to better commercialise research projects, build capacity for technology transfer, create jobs in research and innovation (R&I) and promote innovation in local small and medium businesses. The experts will help the regions to:
support selected, high-potential research teams in the North East and North West regions and help them bring their innovative ideas to the market;
facilitate the transfer and dissemination of knowledge and new technology between research organisations and businesses;
promote public-private cooperation, helping public research organisations from the North East and North West regions to increase and improve R&I services provided to companies;
help entrepreneurs from all Romanian regions test and improve the commercial viability of their prototypes, in view of creating a robust pipeline of projects ready to receive European and national funding in the future.
The project will be carried out until end 2020, with a budget of €2 million from the European Regional Development Fund. €110 million of funding is still available under the 2014-2020 Regional Operational Programme to support research activities linked to smart specialisation and technology transfer.
Background
The Catching up Regions initiative has been launched by the Commission to study what holds back growth and investment in low-income and low-growth regions in the EU and how EU funds can be best used to address these challenges.
In 2016, a pilot phase was launched in the Romanian North East and North West regions with the help of the Joint Research Centre with the aim to develop, update and refine their smart specialisation strategies, i.e. regional industrial and innovation strategies based on local competitive strengths, resulting in a set or projects that are currently being financed.
These projects will contribute to the design of the new Cohesion Policy programmes. For 2021-2027, the Commission proposed a total allocation of more than €30.8 billion in Cohesion Policy funding for Romania, €6.1 billion more than in the current period.
RescEU assets mobilised to help Greece fight devastating forest fires
Following a request for assistance from Greece on 13 August 2019, rescEU assets have been mobilised to tackle forest fires ravaging several areas of Greece. As an immediate response, the European Union has already helped to mobilise 3 forest fighting planes from rescEU reserve from Italy and Spainto be dispatched swiftly to the affected regions.
rescEU is the EU's strengthened EU Civil Protection Mechanism, whose reserve includes firefighting planes and helicopters. Through rescEU, the EU reinforces its collective ability to respond to disasters that affect European countries. This is the first ever deployment of the rescEU assets.
Commissioner for Humanitarian Aid and Crisis Management Christos Stylianides said: "The EU stands in full solidarity with Greece at this difficult time. The planes are already in action, fighting the fires. This immediate response proves the added value of rescEU which makes our response more robust, quick and efficient. Moreover, this is a real example of the common European values on which rescEU is based: solidarity and protection of lives of our European citizens. I am thankful to Italy and Spain for their offers of assistance. We stand ready to provide further assistance."
Commissioner Stylianides is in constant communication with the Greek authorities. Today, the Commissioner is in Athens where he met with Prime Minister Kyriakos Mitsotakis and visited the Crisis Centre of the Greek Civil Protection to be briefed along with the Minister for the Protection of Citizens Michalis Chrysochoidis and oversee the operation of the rescEU assets.
The European satellite mapping system Copernicus is helping to provide damage assessment maps of the affected areas.
Background
The EU Civil Protection Mechanism strengthens cooperation between Member States/Participating States in the field of civil protection, with a view to improving prevention, preparedness and response to disasters. Through the Mechanism, the European Commission plays a key role in coordinating the response to disasters in Europe and beyond.
When the scale of an emergency overwhelms the response capabilities of a country, it can request assistance via the Mechanism. Once activated, the Mechanism coordinates assistance made available by its Member States/Participating States through spontaneous offers. In addition, the EU has created the European Civil Protection Pool to have a critical number of readily available civil protection capacities allowing for a stronger and coherent collective response. Should the emergency require additional, life-saving assistance, the new rescEU reserve can be used as a matter of last resort.
To date, all EU Member States participate in the Mechanism, as well as Iceland, Norway, Serbia, North Macedonia, Montenegro, and Turkey. Since its inception in 2001, the EU Civil Protection Mechanism has responded to more than 300 requests for assistance inside and outside the EU.
EU mobilises €9 million to tackle the food crisis in Haiti
The European Union has released €9 million in humanitarian aid in response to the deteriorating food and nutrition situation in Haiti. The humanitarian aid will cover the basic food and nutritional needs of more than 130,000 people living in the worst affected areas.
'For the EU, the humanitarian situation in Haiti is not a forgotten crisis We are committed to providing vital support to the people hit by the food and nutrition crisis in the country. This assistance comes on top of the €12 million allocated in 2018 to address the urgent food and nutrition needs of Haitians,' said Commissioner for Humanitarian Aid and Crisis Management, Christos Stylianides.
The funds provided will benefit families living in the areas worst affected by the crisis and children suffering from acute malnutrition. Life-saving nutritional support will also be provided to over 5,000 children under the age of 5 who are suffering from acute malnutrition. In parallel, the EU will back measures to strengthen the analysis of the food situation and to improve the quality of the humanitarian response.
The European Commission's humanitarian assistance pays special attention to victims of forgotten crises, i.e. severe, protracted humanitarian crises where the people affected do not receive sufficient international aid, as is the case in Haiti. Haiti is the main beneficiary of the European Commission's humanitarian aid to Latin America and the Caribbean, having received €404 million in support since 1994.
Background
Due to its vulnerability to natural hazards and its high levels of poverty, Haiti has limited capacity to cope with recurring emergencies such as earthquakes, hurricanes, and prolonged droughts.
In recent months, the humanitarian situation in Haiti has deteriorated dramatically and the country is facing serious food shortages. Between 2018 and 2019, the number of people in crisis situations or facing food emergencies doubled to 2.6 million, i.e. 25 % of the population. Furthermore, the prevalence of acute malnutrition among children under the age of five remains high, and above World Health Organization (WHO) emergency levels in several locations, including the Nord-Ouest department.
€3 million were earmarked at the end of July 2019 for disaster risk reduction.
In Haiti, particular emphasis is being placed on establishing an effective link between relief, rehabilitation and development (LRRD) to facilitate the transition between emergency relief work and structural development assistance in the country. More specifically, in terms of development cooperation, the amount of EU funding allocated to Haiti is the highest in the region, standing at €420 million for the period 2014-2020. These funds are intended to support development and the fight against poverty in the country by focusing on four key sectors: strengthening and modernising public administration, education, urban development and infrastructure, and food and nutrition security.
Facility for Refugees in Turkey: €127m to boost EU's largest ever humanitarian programme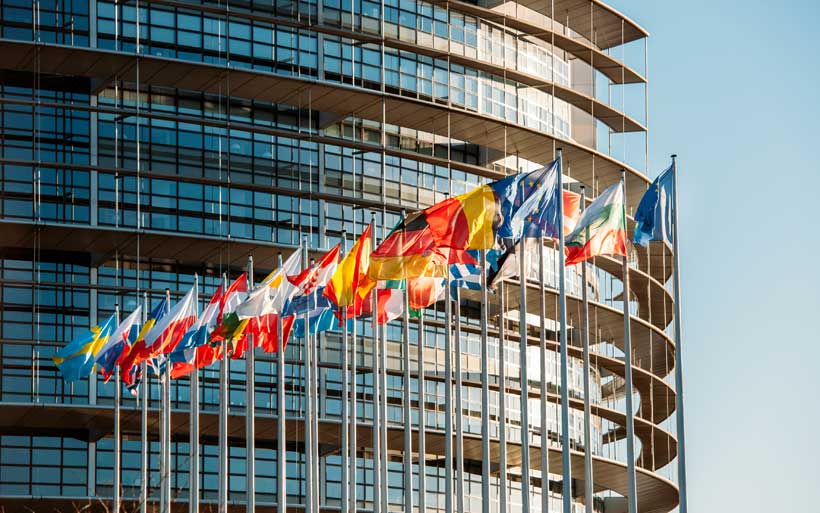 To ensure refugees continue to be supported by the EU's largest humanitarian programme in Turkey, the Commission has today announced an additional €127 million to the Emergency Social Safety Net (ESSN) programme via the EU Facility for Refugees in Turkey. This new funding brings the total EU contribution to the programme to €1.125 billion.
Christos Stylianides, Commissioner for Humanitarian Aid and Crisis Management, said: "The EU is upholding its commitments to Turkey and the most vulnerable refugees. Our new funding will allow us to reach more than 1.6 million refugees, helping them to live in dignity in Turkey. Our financial assistance programme is a success story of innovation in humanitarian aid and has given many families a chance to build a secure future after having fled the war in Syria."
The ESSN programme provides refugees with monthly financial assistance through a special debit card which can only be used within Turkey and whose use is strictly monitored. It helps refugees integrate into the local economy and society as they pay for basic needs themselves such as food and rent.
Background
The EU Facility for Refugees in Turkey was set up in 2015 in response to the European Council's call for significant additional funding to support Syrian refugees in Turkey. It has a total budget of €6 billion divided into two equal tranches of €3 billion each.
Out of the funds of €6 billion, over €5.6 billion has been allocated, over €3.5 billion contracted and over €2.4 billion has already been disbursed, with over 80 projects already rolled out. EU humanitarian aid in Turkey focuses on supporting the most vulnerable refugees through projects in health, education, protection and meeting basic needs.
The ESSN programme is implemented by EU humanitarian partners, in close collaboration with the Turkish authorities. With financing from the EU over 1.6 million refugees receive around €20 per person per month, plus quarterly top-ups to help meet their basic needs such as rent and food. Registered refugees who use the debit cards are known and monitored on a regular basis.
In addition to humanitarian assistance, development projects under the EU Facility for Refugees in Turkey focuses on education, migration management, health, municipal infrastructure, and socio-economic support.