Security architecture in the Gulf: Troubled prospects
Russia, backed by China, hoping to exploit mounting doubts in the Gulf about the reliability of the United States as the region's sole security guarantor, is proposing a radical overhaul of the security architecture in an area that is home to massive oil and gas reserves and some of the world's most strategic waterways.
Chinese backing for Russia's proposed collective security concept that would replace the Gulf's US defense umbrella and position Russia as a power broker alongside the United States comes amid heightened tension as a result of-tit for-tat tanker seizures and a beefed up US and British military presence in Gulf waters.
Iranian revolutionary guards this weekend seized an alleged Iraqi tanker in the Gulf of Hormuz.
Iran said the vessel was smuggling oil to an unidentified Arab country. The taking of the Iraqi ship followed last month's Iranian seizure of the British-flagged tanker Stena Impero.
The seizure was in response to the impounding off Gibraltar of an Iranian tanker suspected of breaching EU sanctions against Syria.
The Russian proposal entails creation of a "counter-terrorism coalition (of) all stakeholders" that would be the motor for resolution of conflicts across the region and promote mutual security guarantees. It would involve the removal of the "permanent deployment of troops of extra-regional states in the territories of states of the Gulf," a reference to US, British and French forces and bases.
The proposal called for a "universal and comprehensive" security system that would take into account "the interests of all regional and other parties involved, in all spheres of security, including its military, economic and energy dimensions."
The coalition, to include the Gulf states, Russia, China, the US, the European Union and India as well as other stakeholders, a likely reference to Iran, would be launched at an international conference on security and cooperation in the Gulf.
It was not clear how feuding Gulf states like Qatar, Saudi Arabia, the United Arb Emirates and Iran would be persuaded to sit at one table. The proposal suggested that Russia's advantage was that it maintained good relations with all parties.
Chinese backing of the Russian proposal takes on added significance with some analysts suggesting that the United States, no longer dependent on Gulf oil imports, is gradually reducing its commitment despite a temporary spike in the number of US troops dispatched to the region as a result of the tension with Iran.
They suggest that the US response to Iranian racking up of tension has been primarily theatrics and hand wringing despite the Trump administration's bellicose rhetoric. Warnings of "severe consequences" have proven to be little more than verbal threats.
"The United States is leaving the Persian Gulf. Not this year or next, but there is no doubt that the United States is on its way out… Leaders in Riyadh, Abu Dhabi, Doha, Manama, and Muscat understand what is happening…and have been hedging against an American departure in a variety of ways, including by making overtures to China, Russia, Iran, and Turkey," said Steven A. Cooke, a scholar at the New York-based Council on Foreign Relations.
Recent tanker statistics suggest that Saudi Arabia is sending an ever-larger portion of its crude to China. On a visit to Beijing last month, UAE crown prince Mohammed bin Zayed and Chinese president Xi Jinping elevated their two countries' relationship to that of a strategic partnership.
Perceptions of a reduced US commitment may make the Russian proposal of a multilateral approach more attractive in the short term. However, longer term banking on a continued Russian Chinese alliance could be tricky. The alliance could prove to be opportunistic rather than strategic.
That could force Gulf states to accelerate taking charge of their own security. So far, greater Gulf assertiveness has proven to be a mixed bag.
Fuelled by uncertainty about US reliability, perceived regional Iranian expansionism, and persistent popular discontent across the Middle East and North Africa, produced the debilitating Saudi-UAE intervention in Yemen, a failed Saudi effort to force Lebanon's prime minister to accept the kingdom's dictate, and Saudi and UAE projection of military force and commercial clout in the Horn of Africa.
A recent meeting between UAE and Emirati maritime security officials, the first in six years, as well as a partial UAE withdrawal from Yemen could, however, signal an emerging, more constructive approach.
If adopted, the Russian proposal could, however, suck China and Russia, despite having been able so far to maintain close ties to all sides of regional divides, into the Middle East's multiple conflicts, particularly the Saudi Iranian rivalry. A multilateral approach could also bring latent Chinese Russian differences to the fore.
Dubbing the Russian Chinese alliance 'Dragonbear,' geo-strategist Velina Tchakarova cautions that it is s "neither an alliance nor a marriage of convenience, but rather a temporary asymmetric relationship, in which China is predominantly the agenda-maker, while Russia is mostly the agenda-taker."
The Russian Chinese rapprochement operates in Ms. Tchakarova's words on "the maxim 'Keep your friends close and your enemies closer.' A status quo relationship would remain acceptable and be further developed so long as China's rise is not a direct threat to Russia's strategic interests of self-determination and security along its peripheries," including the Middle East.
The question is less whether and more when Russia starts perceiving Chinese interests as a threat to its own. One divergence could be energy given that Russia is one of the world's major oil suppliers while China is its top importer.
By the same token, China may longer term not want to be dependent on Russia for both its imports and the arrangements that would secure them.
Said Russia and Eurasia scholar Paul Stronski referring to the sustainability of the Russian Chinese alliance: "With China now recognising it may need to strengthen its security posture…, it is unclear how long that stability will last."
The 32nd Arab League meeting will have a far-reaching impact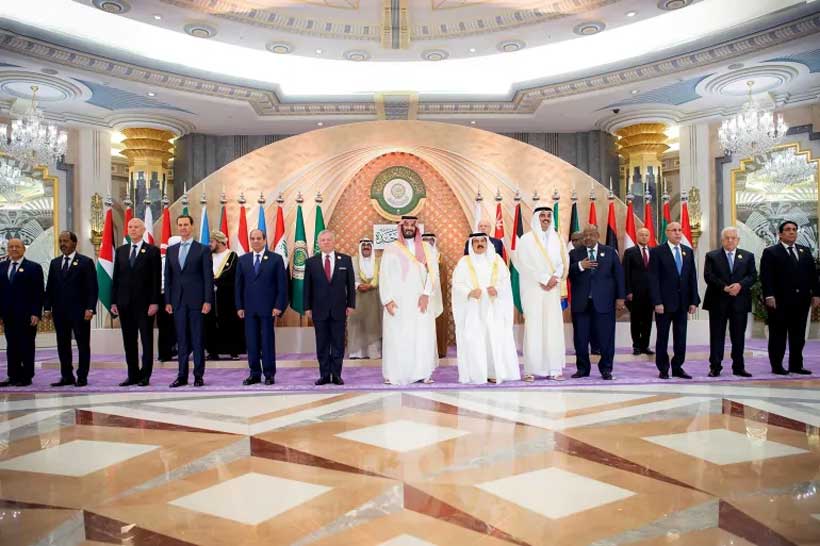 The Arab League is an alliance of states that currently has 22 member states in Northern Africa and on the Arabian Peninsula, which belongs geographically to Asia. All member countries together cover an area of 13.15 million km² (8.7% of the world's inhabitable area). Significant parts are desert regions such as the Sahara and the Rub al-Khali sand desert. With about 456.52 million inhabitants, the area is home to about 5.8 percent of the world's population.
On October 7, 1944, a "Protocol of Alexandria" was signed as a loose union. After elaborating on the ideas, the Arab League was founded the following year on 11 May 1945. The first member states were the kingdoms of Egypt, Iraq, Saudi Arabia, and Yemen, as well as Lebanon, Syria, and the then Emirate of Transjordan.
The history of the Arab League since then has been marked by numerous political and military conflicts in the region. In the immediate post-war period, the growing Jewish population in Palestine played a major role. This led to the division of Palestine into a Jewish and an Arab state in 1949. With the withdrawal of the British Allies, there was also a lack of an overarching protective power and serious and recurrent conflicts with Israel arose.
The recent 32nd Arab League Meeting held in the magnificent city of Jeddah, Saudi Arabia, has drawn to a successful close, leaving a profound impact on regional politics. High-ranking officials and diplomats from Arab nations gathered to discuss pressing issues and forge a path toward greater cooperation and unity. The meeting, which took place against a backdrop of evolving geopolitical dynamics, produced key decisions that are poised to shape the future of the Arab world.
Hosted by the Kingdom of Saudi Arabia, a staunch advocate of Arab solidarity and stability, the summit aimed to bolster inter-Arab relations and address the region's most pressing challenges. Under the gracious patronage of His Majesty King Salman bin Abdulaziz Al Saud, leaders and representatives from across the Arab League engaged in constructive dialogue, fostering an atmosphere of camaraderie and shared vision.
One of the major highlights of the meeting was the unanimous agreement on establishing a joint counterterrorism center. This significant step underscores the Arab League's commitment to combating terrorism and maintaining regional security. The center will serve as a platform for intelligence sharing, coordinated efforts, and capacity building among member states, further enhancing the collective response to the ever-present threat of extremism.
In addition to counterterrorism initiatives, the Arab League delegates focused on revitalizing the Arab Peace Initiative, which has been instrumental in pursuing a just and lasting resolution to the Israeli-Palestinian conflict. The participants expressed their unwavering support for the rights of the Palestinian people and called for renewed international efforts to resume meaningful negotiations. The Arab League's stance sends a clear message that a comprehensive and equitable solution is imperative for sustainable peace in the region.
Moreover, discussions during the summit centered on the ongoing crises in Libya, Syria, and Yemen. Arab League members pledged increased support and cooperation in finding political solutions and bringing stability to these war-torn nations. The delegates affirmed their commitment to the principles of sovereignty, territorial integrity, and non-interference, emphasizing the need for inclusive dialogue to end conflicts and restore peace.
The political impact of the Arab League Meeting cannot be understated. It signifies a renewed commitment to Arab unity and cooperation amid a rapidly changing regional landscape. The decisions made in Jeddah hold the potential to shape the political dynamics of the Arab world, ensuring stability, security, and prosperity for its nations and peoples.
The meeting also provided an opportunity for member states to strengthen bilateral relations and engage in fruitful discussions on areas of mutual interest. In the spirit of constructive diplomacy, numerous side meetings and cultural exchanges took place, fostering greater understanding and cooperation among Arab nations.
As the Arab League Meeting drew to a close, the host nation, Saudi Arabia, expressed gratitude to all participating countries for their valuable contributions and emphasized its commitment to further collaboration in the future. The outcomes of the meeting will be diligently pursued and implemented, underlining the shared determination of Arab nations to overcome challenges and seize opportunities for progress.
This time the participation of Syria was a milestone, it happened after 12 years of absence. Another important aspect was the attendance of Ukrainian President Zelenskyy. These two important aspects will have far-reaching impacts on regional politics and global peace, stability, and security.
Regional Connectivity in the Gulf Cooperation Council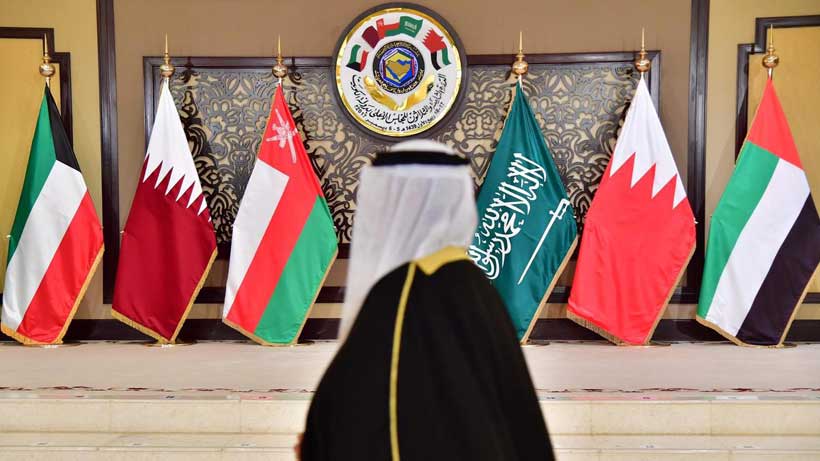 The Gulf Cooperation Council consists of a region of some of the most formidable economies in the world that enjoy vast oil and gas reserves which have brought them immense wealth. The GCC have combined oil reserves of about 497 billion barrels which is 34% of the world's supply, according to King Abdullah Petroleum Studies and Research Center. However, these countries also share similar problems, which have become increasingly apparent with the fluctuation and gradual decline in global oil prices as well as the impacts of climate change. Since gulf countries share similar economic issues, it means that they should take collaborative efforts to curb these problems as well. Enhancing regional connectivity is one way to achieve this. It will help improve the economies of all GCC member states in the future and allow them to connect with larger markets.
Over the years, several steps have been taken by gulf countries to improve regional connectivity. For instance, since 1980s, there have been plans and several attempts to create a common GCC currency termed as Khaleeji or Dinar. The currency is expected to be valued at around 1 USD = 1.984 KHJ. Although since then, Oman and the UAE have withdrawn from the plans until further notice, this idea still enjoys popularity and GCC governments are still considering it. The region already meets many of the necessary criteria for a common currency as all seven of the countries have very similar economies, values, cultures, and histories. A common currency would bolster trade flows between the countries by removing border barriers, which will result in cheaper goods and services, particularly of healthcare, tourism, and education, and economic well-being of all the countries involved as a result of increased regional connectivity. A common gulf currency would also reduce exchange-rate uncertainties. Tourists and citizens would not need to constantly exchange currencies when visiting different countries in the region. A common currency will also reduce barriers for the transfer of people between gulf countries which will make it easy to exchange skilled labour, thus decreasing unemployment overall and also producing more opportunities for highly educated domestic workers being produced every year. It will also lead to greater economic integration in the GCC as regional connectivity grows stronger.
GCC countries have also begun to seriously explore strengthening transport links. After careful thought and deliberation, gulf countries have agreed to build a 2177km GCC railway in 2009 stretching from Kuwait, entering Saudi Arabia, connecting Bahrain as well as Qatar, then moving through the UAE and ending in Oman. The railway will also connect vast networks of existing and planned railway networks in Saudi Arabia, the UAE, Qatar, and Oman, further improving regional connectivity in the gulf. The project is expected to be completed by 2025 and is expected to drastically improve trade costs, travel times, and connectivity between ports and cities. It will boost trade flows across the bloc and attract foreign direct investment. The GCC also aims to establish a common market and joint Customs union to further strengthen regional connectivity, which will result in greater economic growth and integration. The Saudis have already started expanding their already vast network of railway tracks. They have completed the al-Qurayyat station which connects Riyadh to Jordan and the rest of northern Saudi Arabia, stretching across 1215km. Moreover, the kingdom completed the Haramain speed train at Rabigh Station which connects the Holy cities of Makkah and Madinah through a 450 km track. The UAE has also expanded its existing railway infrastructure, especially with a national rail network connecting 11 cities with trains travelling 200km per hour. Moreover, the Qataris have also built an extensive railway network as part of their efforts to organize the FIFA World Cup last year which consists of 26 projects. These railway lines will be connected with the GCC railway and they will boost regional connectivity in the region, facilitating the transport of people, information, and goods.
Other measures that the GCC could take to enhance regional connectivity would be to take steps to incorporate long term strategies of each member. All GCC member states have similar long-term goals as outlined by Saudi Vision 2030, Bahrain Vision 2030, Kuwait Vision 2035, UAE Vision 2030, Qatar Vision 2030, and Oman Vision 2040. The crux of these plans is to rid GCC states of oil dependence, combat climate change, and increase tourism and entertainment for more economic diversification. Integrating these efforts will increase collaboration, which will duly increase regional connectivity, resulting in more efficient execution of these plans. Moreover, other approaches include easing or eliminating border restrictions to enable free movement between GCC states for citizens and tourists. A major factor limiting trade is border restrictions as trade is less likely to happen if there is a border in between, even if the distance is negligible. If border restrictions are eliminated, then trade will become more frequent and there will be greater regional connectivity between adjacent countries. Furthermore, tourists will also be able to easily access other GCC member states and hence spend more money, cross border competition between markets would also increase, leading to more competitive prices, and finally, it will also reduce price differentials for people who live in areas that are near borders.
For this to happen, GCC countries need to improve diplomatic relations among themselves. This is particularly true after the diplomatic tensions between Qatar and Saudi Arabia between 2017 and 2021 which had forced the GCC nation to seek reroute flights and vessels. Such diplomatic crises will harm prospects for regional connectivity in the GCC and therefore need to be avoided. Moreover, the GCC's economic growth is expected only at 3.2%, which is much lower than the 7.3% figure estimated in 2022. The figure is also a decline from the 5.8% growth in 2022. Furthermore, oil prices had been declining since many years, which poses a danger to the economies of the GCC. Although a cut in output by OPEC+ member states will boost oil prices in the short-run (they already helped oil prices cross $80 per barrel), this is not sustainable for the GCC economies. Therefore, GCC countries face a range of serious challenges when it comes to regional connectivity. However, the opportunities far outweigh the challenges and the GCC enjoys potential to become an economic powerhouse in the region.
Culture wars bubble under Arab surfaces
Religious conservatives and nationalists in the Muslim world and beyond have the wind in their sails. So do Arab autocrats, even if they increasingly cloak themselves in nationalism rather than religious conservatism.
Last week's first election round in Turkey saw conservatives and ultra-nationalists win control of parliament. At the same time, Recep Tayyip Erdogan appears set to win a third presidential term in this Sunday's run-off against opposition leader Kemal Kilicdaroglu.
Irrespective of whether he is reelected, Mr. Erdogan's conservative religious and nationalist coalition will enjoy a 322-seat majority in the 600-member Turkish parliament.
To even stand a chance of defeating Mr. Erdogan in the May 28 presidential run-off, Mr. Kilicdaroglu has hardened his anti-migrant and anti-Kurdish rhetoric since the May 14 first round in which he trailed the president by five percent.
Turkey is home to the world's largest Syrian refugee community, estimated at 3.7 million, followed by Lebanon and Jordan.
As a result, Syrian refugees, like other minorities and disadvantaged groups, will be among the losers no matter who emerges as Turkey's next president.
The Syrian plight is compounded by the welcoming of President Bashar al-Assad's return earlier this month to the Arab fold when he attended an Arab League summit in Jeddah.
Instead of establishing criteria for handling the millions of people displaced by Mr. Al-Assad's brutal conduct during a decade-long civil war, Arab leaders catered to the Syrian leader's insistence that refugees return to his war-ravaged country.
The lack of criteria has opened the door to forced deportations, even if authorities in host countries deny the involuntary removal of refugees and Arab officials insist that their return must be voluntary.
Religious support for Mr. Erdogan and his Justice and Development Party (AKP) fits a global mould in which conservative Muslims, Jews, Orthodox Christians, Anglicans, Hindus, and others find common ground in popularly supported traditional family values that constitute the norm in conservative societies.
Embrace of those values allows civilisationalist leaders such as Mr. Erdogan, Russian President Vladimir Putin, and the prime ministers of India and Hungary, Narendra Modi and Victor Orban, to position themselves as bulwarks against Western promotion of gender fluidity and LGBTQ rights.
Even so, Turkey is one of two Middle Eastern countries most immediately prone to a culture war given Mr. Erdogan's use of identity politics, culture warring, and anti-migrant rhetoric in his election campaign.
If Turkey is one step removed from a full-fledged culture war, Israel, governed by the most ultra-conservative and ultra-nationalist coalition in its history, is already at war with itself.
Government policies have sparked sustained mass protests and strained relations with the United States and significant segments of the Jewish Diaspora. They have also escalated tensions with Palestinians in the occupied West Bank and the besieged Gaza Strip.
At the other end of the Muslim world, reformers in Indonesia are concerned that Anies Baswedan, a former Jakarta governor with close ties to religious conservatives, including the Muslim Brotherhood, as well as Islamic militants, is one of three top candidates for the presidency in February 2024.
"These links raise concerns among Indonesia's religious minorities, which make up 13 percent of the population, as well as many moderate Muslims," said journalist Joseph Rahman.
To be sure, Iran is the Middle East's true outlier. Forty-four years after the creation of an Islamic republic, culture was at the core of months of anti-government protests that sought to reduce, not increase, religion's role in politics.
The protests were sparked by the death in custody last September of Mahsa Amini, a 22-year-old Kurdish woman detained by morality police in Tehran in September for allegedly wearing her hijab "improperly."
Interestingly, renewed popularity of religious conservatism has not sparked culture wars in the Arab Middle East like the battles fought in polarised societies such as Israel, the United States, and India or Christian faith communities like the Anglican church.
In various Arab countries, rulers pushing social and economic rather than political change subjugate religious elites potentially opposed to their liberalizing reforms. In addition, the repression of freedom of expression makes non-violent culture wars virtually impossible. So does the criminalisation of apostasy and blasphemy and, in Saudi Arabia, defining atheism calls as an act of terrorism.
Finally, Arab autocrats and authoritarians were early adapters as they waged a brutal campaign against Islamists in the wake of the 2011 popular Arab revolts in what analysts such as Shadi Hamid said amounted to a culture war.
The campaign rolled back the achievements of the revolts that toppled Tunisia, Egypt, Libya, and Yemen's leaders. A 2013 United Arab Emirates and Saudi-backed military coup overthrew Mohammed Morsi, a Muslim Brother and Egypt's first and only democratically elected president. In addition, wars were waged to counter Islamists and jihadists in Syria, Libya, and Yemen.
In a twist of irony, that may have been round one in a Middle Eastern culture war. If recent polling is any indication, political Islam is making a comeback alongside religious conservatism, at least in terms of public sentiment.
"In most countries surveyed, young and old citizens demonstrate a clear preference for giving religion a greater role in politics," said Michael Robbins, director and co-principal investigator of Arab Barometer. The group regularly surveys public opinion in the Middle East.
"In 2021-2022, roughly half or more in five of ten countries surveyed agreed that religious clerics should influence decisions of government," Mr. Robbins added.
To be sure the comeback, may remain restricted to support in anonymous polling. There is little, if any, space for political Islam to express itself in countries like Saudi Arabia, the UAE, and Egypt. In exile, Islamist's space is narrowing. For now, that gives autocrats and authoritarians the upper hand.