Kerfuffle about Kashmir's `special status'
It is eerie that Pakistan's foreign office, media and politicians have shallow understanding of the Kashmir dispute. Let us not forget dimensions to the Kashmir dispute. Pakistan is committed to United Resolutions. These resolutions do not recognise `accession' of disputed Kashmir under a resolution of the puppet Constituent Kashmir assembly or under Maharajah's `instrument of accession'.
India never presented the accession `resolution' or the `maharajah's instrument' before the UN. Yet, it claimed that the occupied Kashmir's constituent assembly had voted for accession to India. As such, it is no longer necessary for her to let the promised plebiscite be held in Kashmir. Now, it has abrogated `special status', hitherto quid pro quo. Has disputed Kashmir reverted to 1947 status in India's own parlance?
In parliament, Amit Shah banked on the `instrument' which is void. The Independence Act required intention of accession to be absolute and crystal-clear. But, a stray glance at the 'Instrument' would make it clear that it is equivocal. The 'Instrument' expresses 'intention to set up an interim government and to ask Sheikh Abdullah to carry the responsibilities' with maharajah's prime minister. The last sentence in the 'Instrument' is 'In haste and with kind regards'. Handwritten corrections on the text of the 'Instrument' speak volubly about the wavering state of the maharajah's mind. Any `instrument', extracted under coercion and duress, is invalid under law.
Subsequent accession resolution, passed by the occupied Kashmir's 'constituent assembly', also, is void. This resolution violates the Security Council's resolutions forbidding India from going ahead with the accession farce. Aware of India's intention to get the 'Instrument of Accession' rubber-stamped by the puppet assembly, the Security Council passed two resolutions to forestall the `foreseeable accession' by the puppet assembly. Security Council's Resolution No 9 of March 30, 1951 and confirmatory Resolution No 122 of March 24, 1957 outlaws accession or any other action to change status of the Jammu and Kashmir state.
`Accession instrument' is a myth, unregistered with the UN. Alastair Lamb, in his book Incomplete Partition (Chapter VI: The accession Crisis, pp.149-151) points out that Mountbatten wanted India not to intervene militarily without first getting `instrument of accession' from maharajah Hari Singh. Not doing so would amount to `intervening in the internal affairs of what was to all intents and purposes an independent State in the throes of civil conflict'. But, India did not heed his advice. It marched its troops into Kashmir without maharajah's permission _ an act of aggression. Lamb says `timing of the alleged Instrument of Accession undoubtedly affected its legitimacy'(p.172, ibid). He adds `If in fact took place after the Indian intervention, then it could well be argued that it was either done under Indian duress or to regularise an Indian fait accompli'.
Lamb concludes (p. 191, ibid):`According to Wolpert, V. P. Menon returned to Delhi from Srinagar on the morning of 26 October with no signed Instrument of Accession. Only after the Indian troops had started landing at Srinagar airfield on the morning of 27 October did V. P. Menon and M. C. Mahajan set out from Delhi from Jammu. The Instrument of Accession, according to Wolpert, was only signed by Maharajah Sir Hari Singh after Indian troops had assumed control of the Jammu and Kashmir State's summer capital, Srinagar.
Lamb also regards the Instrument of Accession, 'signed' by the maharajah of Kashmir on October 26, 1947, as fraudulent (Kashmir – A disputed legacy 1846-1990). He argues that the maharajah was travelling by road to Jammu (a distance of over 350 km). How could he sign the instrument while being on the run for safety of his life? There is no evidence of any contact between him and the Indian emissaries on October 26, 1947.
It is eerie to note that India has never shown the original Instrument' in any international forum. India took the Kashmir issue to the UN in 1948 under article 35 of Chapter VI which outlines the means for a peaceful settlement of disputes.
Pakistan's foreign office faux pas
Pakistan should not accept `special status' as a fait accompli. Instead, it should focus on human-rights violations, and right of self-determination under UN conventions. While agitating these issues, Pakistan should avoid the legal wizard, a self-styled `international-law expert', founder of a research society of international law, who selected Reqo Diq-fiasco incompetent legal team.
In his weekly press briefing, Pakistan foreign-office director general (South Asia and SAARC) Dr. Mohammad Faisal said (April 6, 2019), "Pakistan will never accept the repeal of Article 370 of the Indian Constitution… Besides violating the rights of Kashmiris, it will also contravene relevant UNSC (UN Security Council) Resolutions". He added that Article 370 was incorporated in India's Constitution in October 1949. And, it exempts Jammu and Kashmir from the country's Constitution while allowing the state to draft its own [constitution]. Not so. Article 370 violates UN resolutions. Article 370 is rooted in accession-to-India resolution of so-called `constituent assembly' of the disputed Kashmir. The `assembly' itself banks on Maharajah Hari Singh's mythical `Instrument of Accession', not registered with the UNO. By accepting Article 370 and occupied Kashmir's constitution, Pakistan binds itself to accepting Azad Kashmir as part of India. The IHK's constitution provides seats for Azad Kashmir. Will Pakistan hold elections in Azad Kashmir under Indian or IHK's constitution?
If our foreign office revisits Kashmir-case files, it will come to know that: (a) India never registered Instrument of Accession with the United Nations. In the summer of 1995, the Indian authorities reported the original document as lost or stolen? (b) Aware of India's intention to get the 'Instrument of Accession' rubber-stamped by the puppet assembly, the Security Council passed two resolutions _ Security Council's Resolution No 9 of March 30, 1951 and confirmatory Resolution No 122 of March 24, 1957 _ to forestall the `foreseeable accession' by the puppet assembly.. These resolutions outlaw accession or any other action to change status of the disputed state. (c) Pakistan stresses international-law jus cogen `pacta sunt servanda' treaties are to be abided by, being binding on signatories. Non-compliance reduces a state to status of a rogue state. (d) India through a series of steps whittled down Kashmir's special status under Article 370 and 35-A of India's Constitution. Governor replaced sadr-e-riast who could conveniently dismiss wazir-e-riast (now chief minister). (e) Kashmiri leaders are begging for `election' which is ultra vires of UN resolutions. Kashmiris' fate of total integration hangs in hands of petition pending with India's Supreme Court.
Pakistan's information minister's statement
In a prelude to Foreign Office spokesman's statement (April 6, 2019), Pakistan's information minister had dared India hold elections in Indian-held Kashmir (March 11, 2019). Taking the two statements juxtaposed, the inference is that Pakistan implicitly admits that: (a) Jammu and Kashmir is not a disputed territory. It is an `integral part of India'. IHK had acceded to India as per the maharajah's Instrument of Accession not registered with UNO or invoked on UN forums. (b) `Pakistan administered Kashmir' (Azad Kashmir) is under illegal occupation by Pakistan. Heretofore I quote from IHK's `Constitution'.
`Preamble to the Constitution of Jammu and Kashmir
"WE, THE PEOPLE OF THE STATE OF JAMMU AND KASHMIR,having solemnly resolved, in pursuance of the accession of this State to India which took place on the twenty sixth day of October, 1947, to further define the existing relationship of the State with the Union of India as a part thereof…'.
`Relations with Government of India
Article 3 in part 2 of the Jammu and Kashmir constitution reads as,
"Relationship of the State with the Union of India:-The State of Jammu and Kashmir is and shall be an integral part of the Union of India.
Relations with Pakistan administered Kashmir
Article 48 of Part VI of Jammu and Kashmir constitution defines Pakistan administered Kashmir as "Pakistan Occupied Territory".
There are currently 87 seats in Jammu and Kashmir State assembly, but article 48 of Jammu and Kashmir constitution also recognizes 24 seats from Pakistan administered Kashmir and mentions that these 24 seats will remain vacant till Pakistan ceases the "occupation" of Kashmir and the said area shall be excluded in delimiting the territorial constituencies till that time.
To India's pleasure, Pakistan's chagrin
What information minister or foreign-office said should please India? For, India says clasula rebus sic stantibus, a fundamental change of circumstances (literally `things as they stand'), making plebiscite demand an anachronism.
Look at Janus-faced Pundit Jawaharlal Kaul/Nehru. Nehru had earlier declared in a radio broadcast (Nov 2, 1947) that the government of India was "prepared, when peace and order have been established in Kashmir, to have a referendum held under international auspices like the United Nations." I am quoting from Chaudhri Mohammad Ali's The Emergence of Pakistan.
Nehru be-fooled Sheikh Abdullah to stab Pakistan in the back. Barkha Dutt recalls (This Unquiet Land, p. 154) `In a 1948 speech to the United Nations, Sheikh Abdullah … made a blistering defence of the accession to India. Sher-e-Kashmir (Lion of Kashmir) roared, :I had thought all along that the world had got rid of Hitlers…but what is happening in my poor country I am convinced that they have transmigrated their souls into Pakistan…I refuse to accept Pakistan as a party in the affairs of Jammu and Kashmir'
Dutt says, "Sheikh Abdullah [later] began to talk about possibility of independent Kashmir…Soon after he changed his stance he was jailed and dismissed from office and was not able to lead the state for another twenty years'. Stanley Wolpert and Alastair Lamb (Kashmir – A disputed legacy 1846-1990, Birth of a Tragedy) also doubt existence of Instrument of Accession (October 26, 1947).
Pakistan's foreign office has yet to produce a luminary of the caliber of Indian foreign secretaries Shiv Shankar Menon, Krishnan Srinivasan, JN Dixit and Jagat S. Mehta. These gentlemen knew that Kashmir was not an atoot ang (unbreakable part), but a disputed state. India and Parvez Musharraf partly implemented Mehta's proposals. His proposals are contained in his article "Resolving Kashmir in the International Context of the 1990s" Some points of his quasi-solution are: (a) Pacification of the valley until a political solution is reached. (b) Conversion of the LoC into "a soft border permitting free movement and facilitating free exchanges…" (c) Immediate demilitarization of the LoC to a depth of five to ten miles with agreed methods of verifying compliance. (d) Final settlement of the dispute between India and Pakistan can be suspended (kept in a "cold freeze") for an agreed period. Voracious readers may refer for detail to Robert G Wirsing, India, Pakistan and the Kashmir Dispute (1994, St Martin's Press, New York pp. 225-228). Mehta's thinking is in line with JN Dixit's. Dixit says 'it is no use splitting legal hair. "Everybody who has a sense of history knows that legality only has relevance up to the threshold of transcending political realities. And especially in inter-state relations… so to quibble about points of law and hope that by proving a legal point you can reverse the process of history is living in a somewhat contrived utopia. It won't work."(Victoria Schofield's book Kashmir in the Crossfire).
Conclusion
Does Pakistan's Foreign Office abide by IHK and India's constitutions? When shall Pakistan cease its `occupation of Azad Kashmir' to hold elections on 24 seats reserved for Pakistan-administered Kashmir'? Certainly, the afore-quoted statements do not reflect Pakistan's position on Kashmir dispute, based on UN resolutions. India has no mandate to change the status of the disputed state through sham elections, or sham `special status'. It is time Pakistan gagged its loose-cannon information minister, unbridled foreign-office, or politicians. It's time for Pakistan about militarisation of Kashmir, human right violations and need for self-determination, recognised under UN conventions and resolutions.
Russia's Ambivalent Position in International Law: A Civilizational Narrative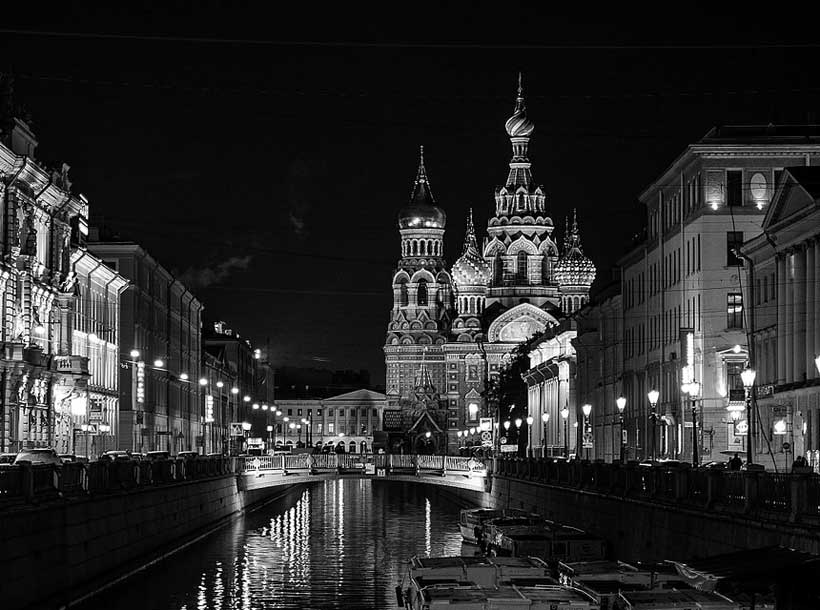 Russia's unique geographic position and its own diverse culture twisted with Euro-Asian values have placed Russia as a country with a blend of civilizational values. Perhaps, the obvious question that one can raise is the exact validity of a civilizational perspective on deciding the international image of a country. In such a context the civilizational legacy embedded upon Russia throughout its history should be taken into consideration as the most pivotal fact in carving its global role. In particular, its history stemming from Orthodox roots that appreciated the centrality of the ruler and legitimacy of authority has always been Russia's guiding points in its history. The values which are predominantly important to Western democracies such as individual liberty, freedom of expression and personal space have always been regarded with a sense of skepticism in Russia. Nevertheless, it was not because Russia does not value the liberty or human freedom, but it is important to understand Russia's approach human rights, international law and many other global political practices have been born out of Russia's civilizational uniqueness.
Especially, the Russian approach to international law and its existing anomalies with the Western notion of international legal standards is an interesting topic regardless of complex nature. The twisted geographic position that paved the path to create Russia a civilization thrived between Europe and Asia is a notable factor which kept Russia aloof from the political developments took place in Latin Europe. It is not an exaggeration to say that Russia was not touched by the effects of Westphalia till Peter the Great exposed Russia to Europe and the famous jurist of his court Peter Shafirov codified the first international legal text in Russian empire. However, the international legal scholarship and Russia's role in European international law making such as Hague conferences 1899 and 1905 were completely uprooted by the events that took place in 1917. The state emerged in the aftermath of Bolshevik revolution was grounded on Marxian Leninist ideology which inherently rejected the faith in international law as an oppressive tool operated by capitalist states. However, the reluctance of admitting the universality of international law and its norms were withered away during the Stalinist period with the emergence of new jurisprudential school that accepted the applicability of international law in world socialist cause. As an example Soviet jurist Grigori Tunkin advocated for the peaceful co-existence of states through international law.
However, Russia and its juristic approach to international law have always taken rather ambivalent position regardless of its time space. Since the imperial Tsarist regime to the Soviet era, Russian had shown their civilizational uniqueness in adhering to international law. Many anticipated with some sanguine hopes Russia would return to Europe after the collapse of their communist empire and this hope was fuelled by sense of optimism shown by Boris Yeltsin when Russia officially joined European Court of Human Rights in 1998. Many pundits described it as an act symbolizing Russia's yearn to embrace European values as she did under Peter in 18th century. Nevertheless, Russian position of international law in Post-Soviet space did not entirely transform into a lenient one. Especially, the crisis erupted after annexation of Crimea and the constant reports on human rights abuses have raised a big question mark before international legal practice in contemporary Russia. It seems to indicate that Russia's historical uniqueness of being away from Latin Europe still shapes its legal thinking. For instance, Russia's denial of admitting individuals as a subject of international law stands as a pivotal feature in post-Soviet confrontation with western international law. The abundant attention upon state sovereignty over any other rights has not been forsaken in post-Soviet era and perhaps in examining Russia's role in the aftermath of Crimean crisis that one can regard Russia has fervently deviated from European liberal values. President Putin's remarks at Federal Assembly in 2002 on upholding its state supremacy can be regarded as Russia's state policy on maintain their vastness as it was preserved under Tsars and Communists unchanged. In addressing the Federal Assembly in 2002, President Putin said "All our historical experience testifies: such a country as Russia many live and develop in the existing borders only if it is a powerful state. Maintenance of the state in a vast space, preservation of the unique community of the people while keeping strong positions of the country in the world-that is not only enormous work"
Above mentioned statement made by Putin in 2002 aptly convinces why Russia is heavily concerned about her territorial sovereignty while keeping low enthusiasm over issues such as individual rights, human rights. The civilizational difference between Russia and the West has become double edged sword as Russia's real civilizational position in international law appears ambiguous. In fact, we cannot entirely exclude Russia from European civilization and its intellectual influences, but in the same time the space to locate Russia in Asiatic geo political space gives less significant factors. This twisted dilemma has perhaps sharpened Russia as a unique civilization and the sui generis practice Russia upholds in international law can be regarded as an offshoot of this civilizational uniqueness. The argument I illustrated above regarding the reluctance of Russia throughout its history in denying to accept individuals as subjects of international law shows the country's dogmatic views inevitably clashing with Western values and ironically this position has undergone some less changes in the annals of history since Tsarist regime to present Russian federation.
During the period of Soviet Union that any effort to uplift individual rights or admitting individuals as subjects of international law got nipped in the bud with vehement opposition of Soviet jurists. Soviet opposition pointed out brining individuals as a subject of international law would lead to undermine state sovereignty and propagate western liberal values. However, the stanch state centrism prevails in Russian international law scholarship even after the fall of communism convinces the continuity of Soviet tradition as an inherent part of modern Russian international law.
In seeking the civilizational roots of the Russian approach to international law, we need to further investigate the puzzling debate remains unanswered about Russia's destined position in civilizational order. Contemporary Russia keeps one foot in European space and its institutional legacies reminding of Peter's Europeanization, but simultaneously it keeps other foot in its unique civilization as a critique of European liberal values. The old aged antagonism between Orthodox Russia and Latin Europe seems to have resurrected from a different way as Russia still adheres to its Muscovy tradition of orthodoxy while Europe reciprocates it with a sense of scepticism. It is a fact and not even a conjuncture that notion of civilization has solidly made some strong impacts in Russia's attitude to international law.
The Exclusive Maritime Economic Zones in the Mediterranean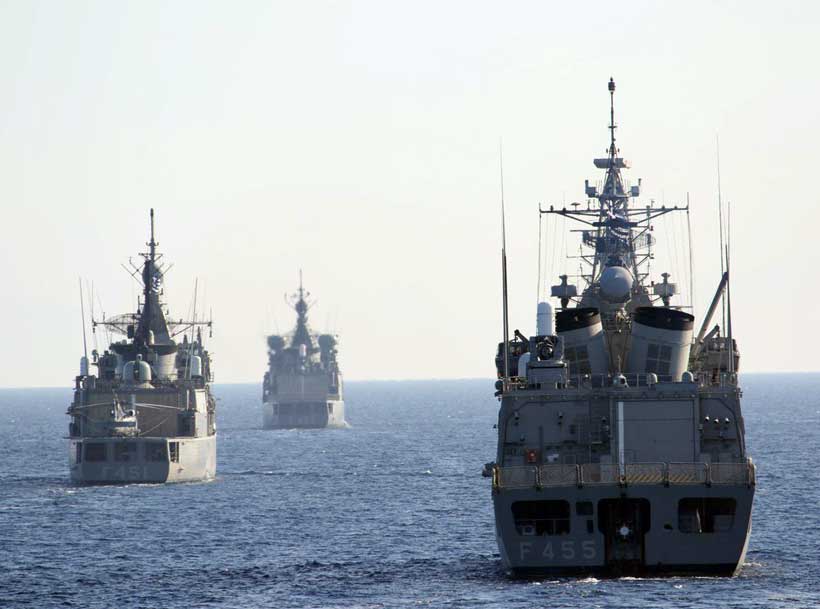 Nowadays all coastal countries are taking action at maritime level by creating Exclusive Economic Zones (EEZs) and this happens also in the already crowded Mediterranean, thus redesigning power projections, possible future agreements and future alliances.
It is Turkey, however, which has currently allied with al-Sarraj's Tripolitania to avoid the harsh conditions that Cyprus and Greece have long imposed on its EEZ.
In principle, Turkey wants economic equality in Cyprus between the two ethnic groups, namely the Greek and the Turkish ones.
Therefore it forces -often manu militari – the external exploration ships to move away from the Cypriot sea, which is an excellent future extraction area.
Turkey's idea – which has so far proved effective – serves to separate the Greek contact and continuity with the neighbouring maritime areas of Cyprus and Egypt, so as to avoid the Greek control of the EastMed gas pipeline and hence break the continuity line between Southern Europe and Africa, which is needed mainly by Italy.
It is useless to resort to more or less universal lawyers and courts of justice. We need to "carry the sword", as Our Lord Jesus Christ also advises.
The new Turkish EEZ stretches from the Kas-Marmaris line, on the edge of the Kastellorizo island to the south of Crete, with a triangle that enters the maritime area between the EEZs of Greece, Cyprus and Egypt.
Clearly the aim is to isolate the Greek EEZ from the Cypriot and East and South Mediterranean ones, which have already been classified as particularly rich in oil and gas.
So far Turkey has not specified the precise geographical and geo-mathematical boundaries of its new EEZ, but Egypt has also dismissed it as "illegal" and Greece has branded it as "absurd".
A possible strategic calculation is what makes us think that Turkey still regards al-Sarraj in Tripolitania as a card to play for a possible future victory against Khalifa Haftar. It is likely, however, that President Erdogan simply considers al-Sarraj the safest card to play anyway, thanks to his Westernist affiliations.
Westerners will not abandon al-Sarraj and his Tripolitania full of jihadists and Muslim Brothers. This is music to Erdogan's ears, since he does not want to be left alone to hold the bag of a failed State, namely Tripolitania.
Either you are smart on your own – and Erdogan certainly is, besides being an expert strategist – or you trust other people's stupidity and, in this case, nothing is better than Westerners' foreign policy.
In principle, however, what is an EEZ? According to the 1982 Convention on the Law of the Sea, which fully entered into force on November 16, 1994, it is the largest sea area – which, however, cannot exceed 200 miles – in which a coastal State exercises its sovereign rights on the body of water for managing natural resources, such as fishing or the extraction of oil, gas or other substances, as well as for the ecological and biological protection of the marine environment. We should not overlook also scientific research into the sea environment, which is currently essential for technological evolution.
Unless otherwise provided for, theEEZ outer limit coincides with that of the continental shelf in which the State under consideration has the right to exploit mineral resources.
In this case, the EEZ may not even be proclaimed officially , but the coastal State has always exclusive and original rights on the continental shelf.
Italy – which is now the country of Farinelli and of the ancient tradition of the castratoopera singers – is also very cautious about the issue of the Turkish-Libyan EEZ. However, at the Cairo Summit held on January 8 last, Italy declared null and void the claims of Turkey and Tripolitania to oppose the claims of Greece, Cyprus and France.
As to Tripoli alone, however, an EEZ has already existed since 2009.
It unilaterally incorporates the Fisheries Protection Zone, established in 2005, but the Libyan capital of the West, namely Tripoli, has also declared it has held negotiations only with Greece. As Tripoli claims, said negotiations have ended due to the Greek claim to include in its EEZ a small island below Crete, namely Gaudo, which would have changed – to its benefit – the equidistance line between the Greek EEZ and Tripoli's Exclusive Economic Zone.
In the discussion on the Mediterranean EEZs, however, Greece demands a rigid geographical equidistance enhancing its many islands while, currently, in maritime law there is a tendency to use a principle of proportionality between sea surfaces and length of coasts.
Hence Turkey has proposed to Tripoli a new border further north than the one accepted by Greece. This greatly enhances the coasts of Cyrenaica and Anatolia, but severely harms the rights of Crete and the Greek Dodecanese.
Greece, in fact, wants to establish its EEZ not in the Aegean Sea – which would be geographically and politically obvious, although it here clashes with a whole range of conflicting interests of Italy, Cyprus, Turkey, Egypt, Lebanon and Israel – but in the East Mediterranean.
For its Exclusive Economic Zone, Greece has long been seeking agreements with Italy and Albania, but Italy considers only the protection of its fisheries to be a priority, while Albania regards the 2009 Treaty as severely unfair to Albanian maritime interests.
After the harsh darkness of German financial operations against its small economy, Greece is now rebuilding its maritime policy and its modest, but intelligent power projection.
It is by no mere coincidence that Greece immediately wanted to take part in the European Maritime Awareness in the Strait of Hormuz (EMASOH), which would monitor commercial and non-commercial transit in the Strait of Hormuz.
EMASOH is led by France, which now has a close relationship with Greece against Turkey, and sees the participation of Belgium, Denmark, Greece, Italy, Germany, Holland and Portugal.
For the time being Greece has exploited the Cypriot harshness vis-à-vis Turkey, especially by granting exploration permits in areas delimited and bordered by the EEZs of Israel, Egypt and Cyprus.
Turkey strongly challenges this Greek maritime autonomy, supporting the right of the Turkish Cypriot community to collect their share of royalties and, in any case, considering part of the Greek EEZ – the one in which prospections have been authorized – to absolutely belong to Turkey.
The East-Med Gas Forum organized by Cyprus has so far stabilized relations between Crete, Israel and Egypt. The solution reached at the Forum, however, is inevitably written in the sand.
The real problem for Turkey, however, is the route of the new EastMed gas pipeline, which excludes the Turkish territory and part of the European market from the next gas pipeline planned by Turkey together with the Russian Federation.
So far the EU has not shown it accepts the document for the Turkish-Libyan EEZ.
In fact, however, the European Union cannot effectively oppose the Mediterranean countries that want to have a clearly excessive EEZ in relation to their coasts and economic weight.
As mentioned above, Italy has not signed the Memorandum of January 8 last in Cairo.
There are many reasons explaining this attitude: Italy does not like Turkey's excessive autonomy, but it is not even happy with the Greek and Cypriot maritime projects, while France well protects its Total and hence also the agreement between Totaland ENI, between Cyprus and the Lebanese and Egyptian coasts.
Italy's energy policy, which has never viewed the EastMed pipeline favourably, appreciates and enhances instead the Green stream pipeline from the Libyan (and Tunisian) coasts but, on the other hand, does not even effectively protect its own immediate interests in Libya or Tunisia.
The strategic link between Turkey's and Tripoli's policy, however, is based on a proven fact: the strenuous defense by the EU, Great Britain, Israel and the United States of the gas fields identified south and east of Cyprus.
Therefore Turkey must look elsewhere to certify its hegemony over oil and gas, which is a right of passage and not a right of production.
Also Colonel Gaddafi, however, had a very personal and sometimes imaginative idea of international maritime law.
In 1973 the Raìs included the entire Gulf of Sirte in the Libyan inland waters. In 2005 there was the proclamation of the Fishing Protection Zone 62 miles from the coasts of Gaddafi's Jamahiriya. In 2009, however, there was also the new Libyan EEZ which stretched up to "what international law permitted", as the Colonel of Sirte used to say, but it was a rather subjective interpretation of maritime law.
Cyprus, the real punctum dolens of Turkish maritime policy, already established its EEZs with Egypt (in 2003), the Lebanon (in 2007) and Israel (in 2010).
It should be recalled that Turkey has not yet its own EEZ, except for the one defined between Turkey and the Turkish Cypriot Republic, and it accepts the proposal of EEZ with al-Sarraj, while it actively opposes all oil operations in the East of Cyprus.
Greece has always been bound by NATO's obligation not to exacerbate tensions with Turkey. It has therefore stopped the establishment of its own EEZ, but Turkey's activism with Tripoli has changed the situation and hence also Greece's geopolitical choices.
Certainly every State is anyway free to define its own EEZs, but it should ultimately be a right limited by binding international treaties. Currently, however, the legal-practical criteria are clear and sufficiently common: the first principle is geometric equidistance, while the median line is – almost always – the result of a free agreement between the Parties.
Moreover, the classic approach of equidistance was taken for delimiting the Turkish-Libyan EEZ. As mentioned above, a line was drawn from the waters directly behind Kastellorizo up to the Marmaris peninsula just in front of Rhodes, while the Libyan area of this EEZ goes from the geographical border of Cyrenaica with Egypt up to Derna.
The Greek islands, apart from Kharpatos, have been completely neglected by the Turkish EEZ, but certainly Greece cannot and does not want to deal directly with Cyrenaica or Tripoli.
Hence what can be done? Greece could immediately extend its territorial waters – which are currently still limited to 6 miles – to 12 miles. However, also Italy is involved since, following the 1985 decision of the European Court of Justice, it must set up its EEZ. The Court of Justice ruled that, while establishing their EEZs, both Malta and Libya should stop at meridian 15°10′, which is the one where the zone of interest of third countries begins – hence precisely Italy.
Among these issues there is the extension – wanted by the Algerian government – of its EEZ to the Central-Western Sea of Sardinia, overlapping the Italian Ecological Protection Zone and the Italian-Spanish continental shelf.
There is long-standing tension between Spain and Algeria, due to the role of the new post-Franco Spain in the Spanish Sahara and its never denied support to the Frente Polisario y del Rio de Oro, as well as to a vast sequence of old and new conflicts.
The political meaning of the Algerian operation is obvious: as from now Algeria wants to consider itself a frontline State compared to France, which, moreover, has extended its territorial waters up to Ventimiglia and Menton, with an agreement signed secretly in 2015 between Italy and France – an agreement which, strangely enough, grants to France the fishy areas of Cimitero, Fuori Sanremo, Ossobuchi, Vapore and Banco.
"Sanremo's red prawns are a dream", as the Genoese Paolo Conte sang in Genova per noi.
The agreement is not yet operational, but France has already involved the EU for its implementation.
Hence the Italian masochism does not only concern the Libyan coast.
However, there has been a sequence of creations of Mediterranean EEZs. Israel has defined its Exclusive Economic Zone by excluding the sea in front of Gaza, also for obvious security reasons, thus integrating its areas with those of Cyprus and Greece.
This has immediately led to Turkey's reaction and it is well-known that Turkey is now the main point of reference for Hamas, the organization of the Muslim Brotherhood, in the Gaza Strip and in Sinai where Hamas also operates as a thorn in the flesh of the harshest enemy of the Muslim Ikhwan, namely Al Sisi's Egypt.
In February 2018 units of the Turkish Navy blocked – rather harshly – a Saipem ship which was to explore and probably drill an underwater area off Cyprus, where Turkey had unilaterally declared the universal blockade of seabed exploration activities.
Moreover, in October 2019, Turkey started its oil and gas exploration in Block 7, which – as established by the Cypriot government – falls within the joint competence of Total and ENI.
Total – a French company re-founded after the Second World War by the former French intelligence agent Guillermet -was given 20% of the Cypriot Blocks 2 and 9 (the same amount previously held by the Cypriot company Kogas), and 30% of Block 3 – with ENI down to 50% – and also 40% of Block 8, previously totally in ENI's hands.
On the one hand, in June 2018 ENI discovered the large Egyptian underwater field, namely Noor, which is already the most important one in the Mediterranean and could radically change Egypt's economy and power projection.
Hence, on the other hand, Turkey is holding tight the whole underwater oil and gas area of the sea around Cyprus- even extending it to the coasts of Cyrenaica – so as to maintain its status as a global oil hub between East and West and counterbalance the oil expansion of Egypt, Israel, the Greek part of Cyprus and the Lebanon.
As already mentioned, the issue of the Algerian EEZ is particularly interesting, if only our governments had any idea of what the national interest.
It should be recalled that Algeria established its new EEZ on March 20, 2018.
As is well known, the border applies also to the seabed: the Algerian area partly overlaps the Hispanic-Italian continental shelf and the Italian Ecological Protection Zone, to the west of Sardinia, with the Algerian EEZ stretching north-westwards, in the Gulf of Oristano, up to reaching the waters of Portovesme, Sant'Antioco, Carloforte (the area where the best Italian tunafish is produced), Oristano, Bosa and Alghero.
The cusp of the Algerian area (coordinates 40°21'31" N and 06°50'35" E) is about 60 miles from the coast of Sardinia, but 196 miles from the Algerian coast.
The Algerian EEZ replaces the old Fisheries Protection Zone (FPZ) established in 1994, which had a maximum distance of 40 miles from the Algerian coast of Ras Tenes and, as things stand now, seems a clear imitation of the new Turkish-Libyan EEZ – to Italy's detriment, of course.
We should also recall the proposals for maritime expansion by some States in the East. The Levantine Sea is very rich in oil, as well as the Ionian Sea, where Greece is supposed to have designs on its oil and gas.
There is also the sea south of Crete, now seized and requisitioned by Turkey, but also the Adriatic Sea, which is currently exploited for natural gas by Croatia and Montenegro.
The proposal for establishing an Italian EEZ was submitted to the Chamber of Deputies on December 20, 2019, while the proposal for the establishment of a Ministry of the Sea lies idle in the Senate.
Certainly, Turkey has recently granted to al-Sarraj's Libya a very "generous" loan of 2.7 billion US dollars, but – as noted above – Turkey wants to become the one and only energy hub of the whole Mediterranean, both for the lines coming from Russia and the Caucasus and for those originating from the Mare Nostrum.
Blue Stream, South Caucasus Pipeline, Southern Gas Corridor, TANAP and the Turkish Stream are all elements of a future Turkish hegemony in the energy world, which is Erdogan's top priority.
Italy cannot be excluded from all these sectors and, regardless of the government in office, it shall anyway not leave ENI alone and finally conceive an Italian geopolitics in the Mediterranean, which is clearly missing today.
Financial Action Task Force (FATF)
FATF is an independent and inter-governmental organization, which was established in 1989 by G7 countries (UK, France, United States, Germany, Canada, Italy, and Japan) .It is formed by the governments for the governments. This organization develops and promote policies to protect the global financial system against money laundering and terrorist financing and the financing of proliferation of weapons of mass destruction. This organization have total 39 member countries and headquarter is in Paris, France(International Standard/FATF/Combating terrorism, 2012-2019)This organization observing all the countries of the world regarding money laundering, terrorist financing and proliferation of weapons of mass destruction according to its own standards and rules. Whenever a country found involved in one of these type of activities FATF takes very strong steps against that country. FATF have two types of lists, one is "Gray list" and another is "Blacklist". Whenever a country pushed in one of these list so its economy suffer a lot. Now recently Pakistan is in the Gray list. According to Foreign of Pakistan, "Sha Muhammad Qureshi", Pakistan losses annually $10 billion due to its existence in the Gray list. Now Iran and North Korea are in the Black list of FATF. In collaboration with other international stakeholders, the FATF also works to identify the national-level vulnerabilities with the aim of protecting the international finance system from misuse.
Background of the FATF
Related threats to the integrity of the international financial system FATF was established in 1989 by the ministers of its member jurisdiction. The only purpose was to keep and control money laundering, terrorist financing and financing for the weapons of mass destruction. In the early stages FATF was only for the black money-those money which was producing from drugs and other illegal activities then the 9/11 attacks changed its priorities and dimensions. FATF jurisdiction extended over other types of activities also, like Terrorist financing, money laundering and financing for weapon of mass destruction. The threat posed to the banking system, G-7 Heads of the states or government and European commission convened the Task Force from the G-7 member states, the European commission and eight other countries (FATF.org.history, 1989-2019).
Recommendation of FATF
In order to combat money laundering, terrorist financing and financing for weapons of mass destruction FATF have set up a comprehensive recommendations and consistent framework of measures which countries should implement. Every country have diverse legal, administrative and operational frameworks and different financial system and so cannot take all identical measures to counter these threats. The FATF Recommendations, therefore, set an international standards, which countries should implement through measures adapted to their particular circumstances. The FATF Recommendations set out the essential measures that countries should have in place to:
-Identify the risks, and develop policies and domestic coordination;
-Pursue the money laundering, terrorist financing and the financing of proliferation;
-Apply preventive measures for the financial sector and other designated sectors;
-Establish powers and responsibilities for the competent authorities ( e.g., investigative, law enforcement and supervisory authorities ) and other institutions measures;
-Enhance the transparency and availability of beneficial ownership information of legal persons and arrangements; and
-Facilitate international cooperation.
Pakistan on FATF Gray List
The international watchdog against money laundering and financing of terrorism, the "Financial Action Task Force" has put Pakistan on a list of "jurisdiction with strategic deficiencies", also known as the gray-list. The Financial Action Task Force has decided in principle that Pakistan will remain on its gray list till next February and directed Islamabad to take 'extra measures' for complete elimination of terror financing and money laundering. The reason is according to "FATF" Pakistan have structural deficiencies in anti-money laundering (AML) and combating financing of terrorism. There are also countries in the FATF's gray-list: Ethiopia, Serbia, Sir Lanka, Syria, Trinidad, and Tobago, Tunisia and Yemen. This is not the first time Pakistan has found itself on one of FATF's list- the country was there in 2008 and from 2012 to 2015 and now again in 2018 (Khan, 2019).
It is "highly probable" that Pakistan will be formally black listed by global terror funding and money laundering watchdog FATF if it does not swiftly act against terror funding by February 2020. The Paris based FATF took the decision after its five day plenary, which concluded in the French capital.
"FATF" Implications on Pakistan
Financial Action Task Force (FATF) may put at risk the impending $6 billion IMF bailout- because this organization have very strong coordination with the economic institution like, IMF, World Bank etc. whenever a country don't comply and don't take cautious and precious steps regarding terrorist financing, money laundering and financing for weapons of mass destruction according to the FATF recommendations and FATF international standards so that country could involve in economic difficulties. The same case is with Pakistan, Iran, North Korea, Sri Lanka, Ethiopia, Serbia etc (Dhawan, jun 20, 2019).
Pakistan would get loans costlier, with higher interest and with strict conditions. Because "FATF" have very strong coordination with other Economic institutions, they tell them that this country is not safe for loans. May be your loans go in the wrong hands. Whenever a trust-deficit creates between the FATF and a country that's creates a lot of economic problems to that country. This is the institution that give advises and recommendations to other economic institutions regarding a country economic situation and circumstances. This is very influential inter-governmental organization.
When a country come in "FATF" gray list that country couldn't take loans easily, the rating and borrowing capacity goes down. The most important thing that investors don't come to that country which happens in "FATF" gray list. Those countries if want international transactions it takes long time and scrutiny also increase and it does business loss. According to Foreign Minister of Pakistan "Sha Muhammad Qureshi" that due to the existence of Pakistan in gray list of "FATF" Pakistan annually loses $6 billion.
There is also another list with "FATF" that is called "Blacklist", this very crucial and danger list. If Pakistan were pushed in the Blacklist so the $6 billion "IMF" bailout package would be cancelled and the government of Pakistan would more suffer from economic problems and will get corner on international level. With this inflation would increase, unemployment etc. The proposal was put by the United State of States of America, UK, and France against Pakistan. They claimed that Pakistan should put in the FATF blacklist but so far they didn't succeed because of Turkey, and Malaysia support in the voting the request was rejected.