Hungary and asylum seekers
Throughout the globe, human rights are being forfeited for the sake of senseless nationalism. This phenomenon is exemplified in the case of Hungary, which is accepting refugees from Venezuela. These statements may seem contradictory, but these "open arms" are selective. The refugees accepted from Venezuela are only those who have verifiable Hungarian heritage, which makes for an estimated total of a mere 350 people, according to the BBC News and Reuters. Moreover, their acceptance is only a face-saving tactic by the Hungarian government to fulfill the responsibility to uphold human rights in accordance with international laws and European Union (EU) requirements, while also being able to deny entry to asylum seekers in Serbia, for example. All of this is occurring under the administration of Prime Minister Viktor Orbán, who ran his campaign entirely on opposition to immigration. Thus, the acceptance of Venezuelans with Hungarian descent is being legitimized via primordial nationalism, under the claim that they are Hungarian due to the blood coursing through their veins. As Orbán's chief of staff Gergely Gulyas said, "… we do not consider Hungarians migrants. They, like any other Hungarian, have a right to return home." Their assimilation into the country is also being facilitated by the Hungarian government by providing cultural and language courses to the refugees (as well as airline tickets, housing, and documents enabling them to find work). This aid is not afforded to Muslim asylum seekers, who are only allowed to pass the Hungarian-Serbian border two at a time, if at all, as reported by NPR.
Asylum seekers from Afghanistan, Syria, and other such countries are being held in refugee camps in Serbia, where some were once dog shelters. Another factor to the inhumane treatment these asylum seekers are facing is the deprivation of food; the Council of Europe has found that adults and children alike are being detained arbitrarily and denied meals. Furthermore, the limit of one refugee per day allowed to come through the two "transit zones" into Hungary makes it so that only unaccompanied minors or single men can enter the country; families are facing separation. The people living in these camps have been waiting for admittance for months on end; some have even been waiting over a year. Moreover, the Hungarian legislation has criminalized support to asylum applications and narrowed eligibility for refugee status to people arriving directly from the nations where their lives and freedoms are at risk, making the entire process even more difficult. This has led entities such as the Belgian city of Brussels and the European Commission to refer the nation of Hungary to the Court of Justice for going against EU law.
When Hungary refuses to accept asylum seekers in order to "preserve" Hungarian identity, not only is it shirking off the responsibility to protect refugees to the rest of the international community and neglecting human rights, it is also going against the country's own best interest. Hungary, like many other nations, has a declining population. The fertility rate recorded in 2018 for the country is 1.5 children per woman, which is below the 2.1 needed in order to maintain the population. The most sensible remedy to such a problem would be – as scholars like Jack A. Goldstone argue – to accept migrants from the developing nations that are seeing an increasing fertility rate, as they will be able to join the dwindling productive population in developed countries and help fortify economic growth, healthcare, and military strength. In his article, The New Population Bomb: The Four Megatrends That Will Change the World, Goldstone expressed fear of the developed nations' possible loss of hegemony. This fear is based on the data collected by the United Nations that revealed that in the next four decades, there will be a 25% demographic weight drop and decline in labor forces within developed nations, along with a population growth concentrated in the poorest, youngest, and primarily Muslim countries. Therefore, the movement of people that we are currently seeing in the world will not even compare to the waves of migrations to come. However, it is not necessary to dread the inevitable. As Goldstone put forth, the young, fast-growing populations of the developing world – where the education and employment opportunities are lacking – can fill the labor forces of the developed nations and influence the movement of capital to them, too. But those populations have to be welcomed in if that is to happen.
As of now, Orbán's administration has put in place a pro-procreation policy in hopes of making the population grow without need of migrants. Hungary is now waiving the obligation of paying income taxes to women who have four or more children. However, policies such as this were implemented in other countries in the past and have ended in failure. Romania, for example, put forth a "celibacy tax" on women who did not bear children before turning 45 in 1966. The population ended up being barely higher than neighboring countries where abortion was common. In the case of Hungary, a low fertility rate is not the only cause of its declining population. Since 2006, nearly a million Hungarians have emigrated from the country, with only a few hundred having returned. Why are people leaving? The answer is simple: money. A survey conducted by Publicus Research reported that 47% of Hungarians believe people leave because they cannot earn enough to live in the country, 23% said there are not enough jobs in Hungary, and 20% cited the country's economic situation generally as a reason to emigrate. If people keep leaving, who will maintain the manufacturing, technological, and agricultural industries? Who will pay the nation's taxes? Who will serve in Hungary's military?
It only makes sense for Hungary to drop the nationalism that only allows for the acceptance of an insignificant few, and keeps so many others out of the country. Otherwise, it will continue to perpetuate a dwindling population that will in turn continue a decrease in productivity within the country and further weaken the nation's economy. To continue pushing nationalistic values is to be irrational. And Hungary is not alone in this nonsensical agenda. The more economically developed nations of the world, such as other European nations, the United States, South Korea, and Japan are seeing a fall in fertility rates. These countries, and many others, are putting forth anti-immigrant rhetoric, despite needing immigrants to balance out the population that is increasingly becoming older, and thus not contributing to the nations' economies. Orbán might say that "migration for us is surrender," but surrender is in order if he wants his nation to survive.
The Name of the Rose: De-evolution of Europe
"He who does not wish to speak of capitalism should remain forever silent about Nazism" – Max Horkheimer famously said. It was a clear and often repeated line of this chief architect from the Frankfurt school of Philosophy – one of the most influential centres of thought in the XX century. This school of thought was tolerant and rather forgiving towards Western societies. Most importantly, the Frankfurters were for sure physically closest one to the post-WWII ideological and geopolitical default lines.
Even the Heideggerian run-away, Herbert Marcuse agreed. His "repressive tolerance" was probably the best indication of the possible self-entrapment of the western society, if someone in future ever attempts a dangerous and a historical equitation between Nazism and anything else, least with Communism. Regrettably enough, that future of de-evolution started pouring in by 1990s:It was this very same notion which Umberto Eco will name ur-fascism in 1995, sensing cold winds from the eastern flank of the EU and highly cynical silence of tacit approval from the central Europe.
Silence of the La(m)bs
"No one governs innocently" is a legendary diagnosis of Simone de Beauvoir about a true (Machiavellian) nature of political conduct. However, Nazi culprit; the calmly programmed concentrations camps, ruthless invasions and unprecedented scale of all-Europe suffering does not fall under this category. And will never be. This colossal evil needs its own name, its own category and our clear immortal reference to it.
Hence, the one who is not ready to talk about the imperialism of (primarily) Atlantic-Central Europe, colonialism, as well as about racism which usually justified the first two, should not talk about the 'true' European values. Or, for that matter, teach any lesson Europe's East and Southeast.
Bottom line, before any contemplation for equitation, we should openly speak up about France in Algeria and Indochina, Italy in Libya and Eritrea, Dutch in Indonesia, Spain in Latin America (and home with Franco), Germany in Namibia and repeatedly all over Europe, Britain at so many places and at so many times, etc.
More than that, the only (i) organised and (ii) permanent resistance in Europe, occupied by Nazis,before and during the WWII was made by the communists. This irrefutable fact many to the EU's East today perceive as inconvenient truth, which – by anti/intellectual acrobatics and central EU complicit silence– should be hidden under the carpet.
That antifascist struggle does not include Soviet Union and Yugoslavia only – two countries taking up by far the heaviest burden of pan-European resistance and liberation – but other patriotic movements as well; French, Greek, Italian and Spanish communists, too. Of course, the only two counties that solely freed themselves from Nazism without any external help were the two Eastern European, and at the same time two predominantly Slavic countries, Soviet Union and Yugoslavia.
So, the equitation of Communism with Nazism deeply insults all victims, but more over it negates very antifascist fundaments of modern Europe, while being at the same time deeply anti-Slavic. Clearly, negations of Nazi horrors – and any equitation is a beginning of such a historical and racist negation – committed in camps and elsewhere in occupied Europe, is not only anti-Semitic. It is first and most of all anti-Slavic!!
It isn't freedom From. It's freedom To
Sadly enough, most of the popular Atlantist literature and movies elaborating on topics of the WWII are biased and misleading on the role of the Red Army, and are generally disrespectful towards the enormous suffering of the Soviet and Yugoslav peoples at that time.
Some of the constantly implied fallacies is that the US and UK equally shared the burden of WWII with the Soviets. Even the British WWII ambassador in Moscow, Sir Stafford Cripps accused – in many cables he sent – his government of fatalistic defeatism, lack of bravery and of shirking any fight. As it happens, Stalin himself shouted at Churchill when the British PM went to Moscow to meet him in August 1942: "We're losing 10,000 soldiers a day (1 per 8 seconds!!, rem.aut.)… Are you going to let us do all the fighting?"
Relative to the 1939 size of state territory and incumbent population within, the top WWII fatalities were suffered by Poland– 18%, the Soviet Union– 15%, Yugoslavia 12%, III Reich/Germany+Austria– 10%. For a sake of comparison, the Atlantic rim suffered as follows: France– 1,3%, UK–0,9%, the US– 0,3%. In casulties, it is: 36 millions to the East(mostly civilian), versus only 1,2 of the Atlantic Europe including the US soldiers.
Indeed, Russian and Yugoslav front – as only two fronts of permanently organized military resistance on the Continent – faced nearly 90% of the total German forces deployed in Europe. Promising to open the second, western front ever since 1941, the Anglo-American army eventually managed its landing on Sicily (oddly helped – out of his prison cell – by an Italian village Don turned the US mafia boss, Lucky Luciano) but only as late as September 1943.
By that time, Tito's Partisans already managed most of their critical offensives, while Russians won over in the biggest and bloodiest battles of the WWII. All of them were fought on the very Soviet soil; that of Moscow, of Stalingrad, of Leningrad, and of Kursk – with the last one representing the biggest battle ever recorded in history of mankind.
Also indigenously, Italian anti-fascists – organized by progressive patriots and gathered in Garibaldi brigades – significantly knocked down the Duce's rule in Italy.
Conversely, the Anglo-American blitzkrieg up the Italian 'boot' turned into a blamage. German forces quickly replaced capitulating Italy's Fascists phalanges, and easily repelled the Allies. The Western combined army will reach Rome only in June 1944. Eventually, by the time of the Normandy invasion in summer 1944, the fate of Nazism in Europe was already decided by Eastern and Russophone Europe.
Trying to answer why the so-called Anglo-American antifascist intervention in Greece and Italy was so slow, anemic and late, many scholars argue that it was never meant to fight Nazis, but to disturb the strong indigenous leftist antifascist forces and to divert them to the desired ideological orientation and Atlantist geopolitical course.
Finally,
The name of the Rose? Well, it is Red.
Sorry, but this is how it is. Eco just recorded echo.
Republika Srpska preparing Brexit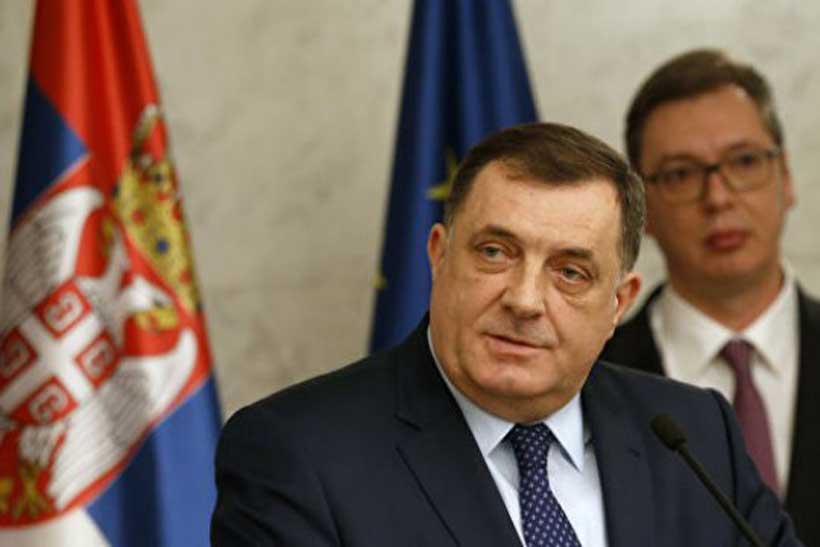 The precedence of the UK's withdrawal from the European Union naturally allows other European organizations and individual countries to contemplate the previously inconceivable exit option. While at the EU level there are no indications of any other member states planning to follow in London's footsteps any time soon, in the Balkans, Bosnia and Herzegovina, which since the 1990s has been touted as a "window of international peacekeeping," might by weighing a similar option. In an appeal to members of the republican parliament, Milorad Dodik, who sits on the collective Presidium of this former Yugoslav republic as a representative of the Serb-led entity in Bosnia, Republika Srpska (RS), called on his fellow citizens to prepare for secession from Bosnia and Herzegovina. He argued that the terms of the 1995 Dayton Peace Agreement, which cemented the country's current state system, had stopped being implemented.
Deliberately speaking in English, Milorad Dodik said: "Farewell to Bosnia and Herzegovina. Welcome exit!" He added that his call had been prompted by a a recent ruling by the Bosnian Constitutional Court, which rejected a regulation passed in Republika Srpska on farmland that used to belong to the Yugoslav state as unconstitutional.
The law, adopted late last year, declared such land as property of Republika Srpska, but the court ruled that the state of Bosnia was the owner.
"With its decision on farmland, the Constitutional Court of Bosnia and Herzegovina went too far," Dodik said. Emphasizing that the Dayton peace accord "has ceased to be respected," he accused the authorities of Bosnia and Herzegovina of trying to "destroy the Serbian identity of Republika Srpska."
Earlier, Milorad Dodik said that Republika Srpska "has embarked on the course of leaving Bosnia and Herzegovina and this course is irreversible." The first step in this direction was the Bosnian Serb representatives' refusal to work in government at the republican level.
All this being said, there is still no reason to talk about any final decision having been made in Banja Luka to withdraw from Bosnia and Herzegovina as the Bosnian Serb leaders try to leave the doors open for a possible compromise. For example, the RS lawmakers decided to ask the central government in Sarajevo to reconsider the Constitutional Court's decision and reshuffle its lineup (three out of nine of which happen to be foreigners).
Still, the eventual breakup of Bosnia and Herzegovina looks like a pretty real scenario, primarily due to the West's stubborn wish to draw this former Yugoslav republic into the orbit of the Euro-Atlantic partnership, against the will and interests of many of its citizens, above all the Bosnian Serbs. As frankly admitted by Avangarda, a leading Sarajevo-based publication, "Bosnia and Herzegovina's movement into NATO is not exclusively its internal affair. This is one of the priorities of US-British policy and most of the countries of the European Union, led by Germany. Therefore, the most powerful countries of our time, primarily the United States of America, are interested in bringing Bosnia and Herzegovina closer to NATO."
"The political structures in Bosnia and Herzegovina who oppose this process will face [these powerful countries'] uncompromising pushback, and any attempt to prevent the country from joining NATO will be suppressed and punished," the authors warn.
All this means that the Sarajevo authorities are capable of deliberately destabilizing the situation in Bosnia and Herzegovina to provoke an internal conflict and urge the United States and the North Atlantic Alliance to intervene. This also means that the Bosnian Serbs may really have no other choice but to declare their self-determination and turn to other states for support – first of all, to Serbia.
From our partner International Affairs
'Westlessness': Shaping Anew the EU's Power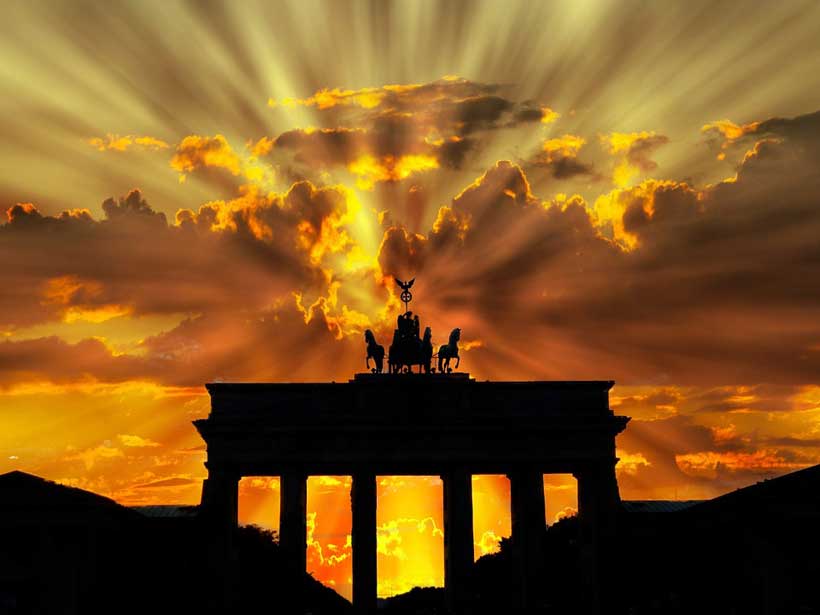 The endurance of a political order cannot be permanently measured in the absence of any instrument, neither can it be substantially responded to at any given point and time. Similarly, the collapse of a system does not require any clear or prolonged warning. The world has experienced a relatively stable bi-polar system for several decades in the post-Cold War era, gradually replaced by the US dominated neoliberal post-Cold War era which is now being succeeded by a multi-polar world. This is accompanied with shifting alignments.
In the same vein, the debates at the 2020 Munich Security Conference (MSC) provided new insights into the shifts currently underway within the EU.In the most expansive sense of that term: 'Westlessness' reigned throughout the MSC despite the fact that it had played a vital role in world affairs after World War II. Earlier, marking the seventy fifth anniversary of the end of the World War II, Frank-Walter Steinmeier, President of Germany, warned that the erosion of international cooperation was evident in the US's growing interest in Asia at the expense of its transatlantic relations. Will Europe come up more integrated in this shifted paradigm? How would a more sovereign Europe become a better partner to a more socially equal United States on global problems? The technological giants have also disrupted major economies, societies, and political systems.
Historically, Germany as a core EU country has been the largest and most successful economy with a gdp of almost $4 trillion under Angela Merkel, since 2005. Germany sends the most members to the European Parliament. It has efficaciously maintained stability during the euro crisis, the Russian invasion of eastern Ukraine in 2014 and her open-door policy of 2015, in which over 1 million refugees were given shelter in Germany, was built on those premises. Germany provided an example of how to deal with a difficult past. However, using the legacy of the Holocaust, Germany has craftily absolved itself from the responsibility of security, defense, and leadership precisely. Will it continue to be the same in the post-Brexit paradigm? Steinmeier warned that, "if the European project fails, the lessons of German history will be called into question."
Merkel's Germany is already being criticized for not being able to provide international leadership. The objective of an integrated economic and political Europe is similarly unclear. Merkel has also not been able to fend off criticism that Germany has failed to meet the NATO commitment to spend 2 percent of GDP on defense, although it is already spending about 1.36 per cent of its GDP.
Within Germany, the ever-growing popularity of the far-right, anti-immigration, and anti-Semitic Alternative for Germany (AfD) has remained increasingly cumbersome for Angela Merkel. It is creating a leadership crisis for Germany. On February 10, 2020, Annegret Kramp-Karrenbauer, as Merkel's designated successor has also resigned as a leader of the governing Christian Democratic Union (CDU) party. This leadership crisis has emerged at xenophobic times of nationalism and populism espoused with the state of anomie, in Europe. The strains in the transatlantic relations and the rise in China's global role have afflicted this specter further afield.
Speaking pronouncedly, the French President Emmanuel Macron also talks about the need for a more integrated Europe by exercising responsibility for Europe's future. "This united Europe will only survive if we regard it as the most concrete repository for German responsibility . . . of all the dangers I sense facing Germany, I see none greater than that our German narrative of the future dispenses with the united Europe, whether as a result of a lack of insight, because of indifference, or in some people's eyes even through intent."
The panacea lies in strengthening European security and defense policy as suggested by Steinmeier. He however, distinctively speculated that it would be opposed by the Central and Eastern Europeans. Besides, the fear is that Europe is no longer relevant for the US in great power competition. "Only a Europe that can and wants to protect itself credibly will be able to keep the U.S. in the alliance," was a major concern of Steinmeier.
The French President Emmanuel Macron was yet another person at the MSC who supported and rejected the idea of subordination to America in its new role. He even suggested a smaller "core" group of EU nations moving towards a military union. Macron even raised the prospect of France helping this military union by sharing its own nuclear weapons. He suggested ending the dependence of several countries on the US nuclear umbrella and recommended to think in a European way as well. Macron even invited Germany for talks on the subject of nuclear weapons with France. The French leader had earlier asked Merkel for a financial and military contribution to a joint anti-'jihadist regional force' under the rubric of G5 Sahel made up of forces from Burkina Faso, Chad, Mali, Mauritania and Niger.
Already, the "Global Strategy for the European Union's Foreign and Security Policy" presented by HR/VP Mogherini in June 2016, had laid down the foundations for a comprehensive package of measures in the areas of security and defence. It consists of three major pillars:
New political goals and ambitions for Europeans to take more responsibility for their own security and defence.
New financial tools to help Member States and the European defence industry to develop defence capabilities ("European Defence Action Plan").
Set of concrete actions as a follow up to the EU-NATO Joint Declaration while identifying areas of cooperation.
Though, this siding of Macron with Germany by indicating the emergence of two blocs – the German led block vs the US led Britain, Australia and New Zealand bloc, shows an obvious lineage in global power trends. The objectives of the two are opposing while the NATO from which France benefitted the most, is almost obsolete for France. Similarly, the time of US-Europe cooperation against Russia also appears to be over.
Notwithstanding, apart from Macron's closer alliance with Germany, he is also encouraging Europe's oldest institution: the Roman Catholic Church. Would it mean the Resurrection of the Roman Empire and hence, the church states in the backdrop of rising Islamophobia? This certainly leads to several more questions.