Facility for Refugees in Turkey: €127m to boost EU's largest ever humanitarian programme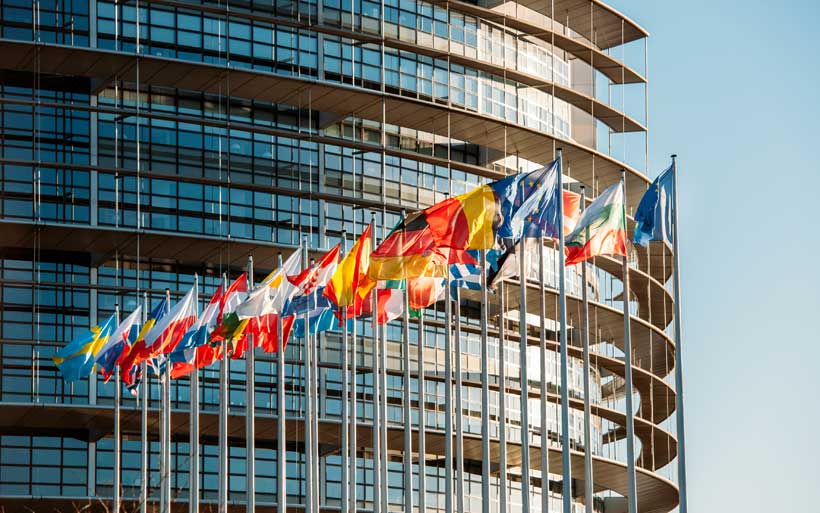 To ensure refugees continue to be supported by the EU's largest humanitarian programme in Turkey, the Commission has today announced an additional €127 million to the Emergency Social Safety Net (ESSN) programme via the EU Facility for Refugees in Turkey. This new funding brings the total EU contribution to the programme to €1.125 billion.
Christos Stylianides, Commissioner for Humanitarian Aid and Crisis Management, said: "The EU is upholding its commitments to Turkey and the most vulnerable refugees. Our new funding will allow us to reach more than 1.6 million refugees, helping them to live in dignity in Turkey. Our financial assistance programme is a success story of innovation in humanitarian aid and has given many families a chance to build a secure future after having fled the war in Syria."
The ESSN programme provides refugees with monthly financial assistance through a special debit card which can only be used within Turkey and whose use is strictly monitored. It helps refugees integrate into the local economy and society as they pay for basic needs themselves such as food and rent.
Background
The EU Facility for Refugees in Turkey was set up in 2015 in response to the European Council's call for significant additional funding to support Syrian refugees in Turkey. It has a total budget of €6 billion divided into two equal tranches of €3 billion each.
Out of the funds of €6 billion, over €5.6 billion has been allocated, over €3.5 billion contracted and over €2.4 billion has already been disbursed, with over 80 projects already rolled out. EU humanitarian aid in Turkey focuses on supporting the most vulnerable refugees through projects in health, education, protection and meeting basic needs.
The ESSN programme is implemented by EU humanitarian partners, in close collaboration with the Turkish authorities. With financing from the EU over 1.6 million refugees receive around €20 per person per month, plus quarterly top-ups to help meet their basic needs such as rent and food. Registered refugees who use the debit cards are known and monitored on a regular basis.
In addition to humanitarian assistance, development projects under the EU Facility for Refugees in Turkey focuses on education, migration management, health, municipal infrastructure, and socio-economic support.
Rwanda: EU provides €10.3 million for life-saving refugee support measures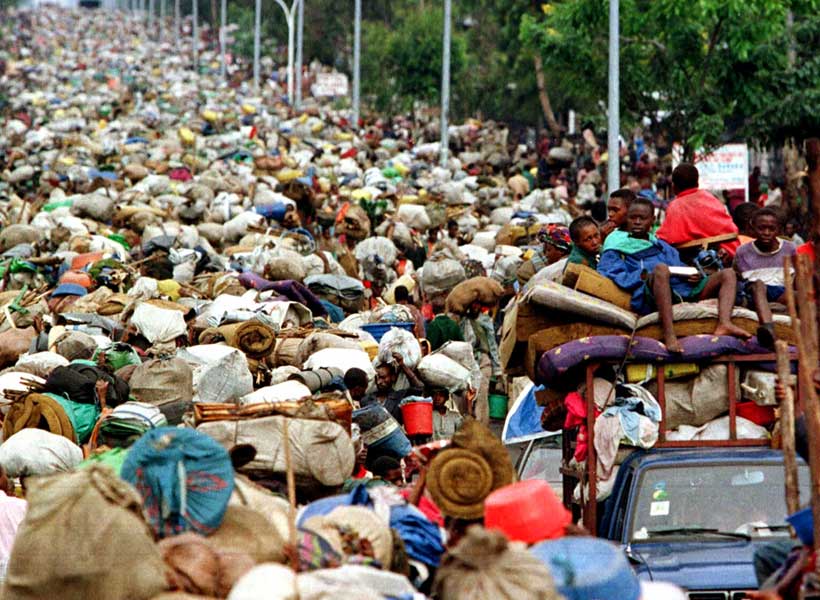 During his visit to Rwanda, Commissioner for International Cooperation and Development Neven Mimica has announced a €10.3 million support package to the UNHCR's Emergency Transit Mechanism (ETM) in Rwanda, which provides a life-saving avenue out of Libya for people in need of international protection, with a view to their further resettlement. The funding is provided through the Emergency Trust Fund for Africa. This initiative builds on the example of the ETM Niger, through which more than 2,900 refugees and asylum seekers have been evacuated out of Libya since 2017.
High Representative/Vice-President Federica Mogherini said: "The Emergency Transit Mechanism in Rwanda is a vital life-saving measure to bring people in need of international protection out of Libya. It is an important sign of African solidarity and of partnership with the European Union. It broadens the support to the most vulnerable people held in Libyan detention centres that need to be closed urgently."
Commissioner Mimica said: "This project will support efforts of the Government of Rwanda to receive and provide protection to about 1,500 refugees and asylum-seekers who are currently being held in detention centres in Libya. Such a remarkable and powerful proof of African solidarity should be further encouraged, replicated and supported."
Background
The UNHCR has evacuated more than 4,250 refugees and asylum-seekers out of Libya to other countries since 2017.
However, around 4,700 people are currently estimated to be held in dire conditions inside detention centres in the country. They urgently need to be moved to safety and to be provided with protection, lifesaving assistance, and durable solutions.
Following the escalation in and around Tripoli, namely the July air strike on a migrant detention centre, the EU continues to support the vital work of the Gathering and Departure Facility on location.
The EU is also supporting the UNHCR's increased efforts to transfer to Tripoli the most vulnerable people in need of international protection from conflict areas where they are at risk, pending their evacuation outside of Libya.
Africa-Europe Alliance: Two new financial guarantees under the EU External Investment Plan
Today in the margins of the 2019 Africa Investment Forum in Johannesburg, South Africa, the European Commission signed two guarantee agreements with two Member States' development finance institution: the Dutch 'Financierings-Maatschappij voor Ontwikkelingslanden N.V' (FMO) and the Italian 'Cassa Depositi e Prestiti' (CDP). These guarantee agreements are part of the implementation of the EU External Investment Plan, the financial arm of the Africa-Europe Alliance for Sustainable Investment and Jobs.
Commissioner for International Cooperation and Development, Neven Mimica said: "The agreements signed today, worth €70 million, will help us to unlock more than €500 million in new investment in Africa and the EU Neighbourhood. These guarantees aim at mitigating and sharing the risk with other private investors in countries where otherwise these investments would not be as attractive. They will help to boost access to finance for small businesses, notably in the tech sector – and create up to 175,000 jobs directly and indirectly."
Two guarantees, one goal: more investment in partner countries
The two guarantees will significantly boost investment and access to finance for small businesses (MSMEs), especially in the technology sector, in the countries covered by the Plan.
FMO Ventures Programme
This €40 million guarantee agreement is a partnership with FMO, the Dutch development bank. It targets Sub-Saharan Africa and the EU Neighbourhood. It will guarantee venture capital provided by FMO to start-up companies, in particular led by young entrepreneurs. The companies will use technology to lower the costs of making or supplying products and services that were previously unaffordable to many people. The guarantee will target companies offering digital solutions in a wide range of areas, from agriculture, access to energy and financial services to education, healthcare, transport and logistics. It will support up to 125,000 new jobs, directly and indirectly.
Archipelagos One4A – One Platform for Africa
The €30 million Archipelagos guarantee agreement is a partnership with Cassa Depositi e Prestiti (CDP), the Italian Development Bank, and the African Development Bank (AfDB). It will support access to finance across Africa for high potential small businesses. In order to help their growth, the programme supported by the guarantee will provide financing through innovative capital markets solutions. It will also enable financing partners to share the risk of investing in projects. By doing so it will generate up to 50,000 jobs, many for young people, and benefit about 1,500 small businesses in 10 African countries.
These guarantees are part of the External Investment Plan, which, by investing €4.5 billion, is set to leverage €44 billion in total investment. Out of the total budget, the EU has already allocated €4.2 billion.
Background
The EU External Investment Plan is using €4.5 billion in public funds to leverage €44 billion by 2020 in public and private investment for development in countries neighbouring the EU and in Africa.
The plan has three pillars. The first is finance. Through financial guarantees, the EU mitigates the risk in countries with difficult environments so that private investors and development banks will lend to entrepreneurs or finance development projects.
The plan's second part is technical assistance. This funds experts who help develop new projects, to the benefit of will authorities, investors and companies. Technical assistance may include, for example, market intelligence and investment climate analysis, targeted legislative and regulatory advice, support to partner countries in implementing reforms, chains and identification, preparation, and help to carry out necessary investments.
The third part is investment climate support. The EU works closely with governments in partner countries to help them improve the conditions which investors consider when making their decisions. These include the business environment and a country's political and economic stability. The EU also brings together governments and business to discuss investment challenges.
The External Investment Plan is a key part of the Africa-Europe Alliance for Sustainable Investment and Jobs, launched by European Commission President Jean-Claude Juncker in September 2018. The Alliance aims to boost investment which creates jobs and promotes sustainable development.
EU delivers on stronger European Border and Coast Guard to support Member States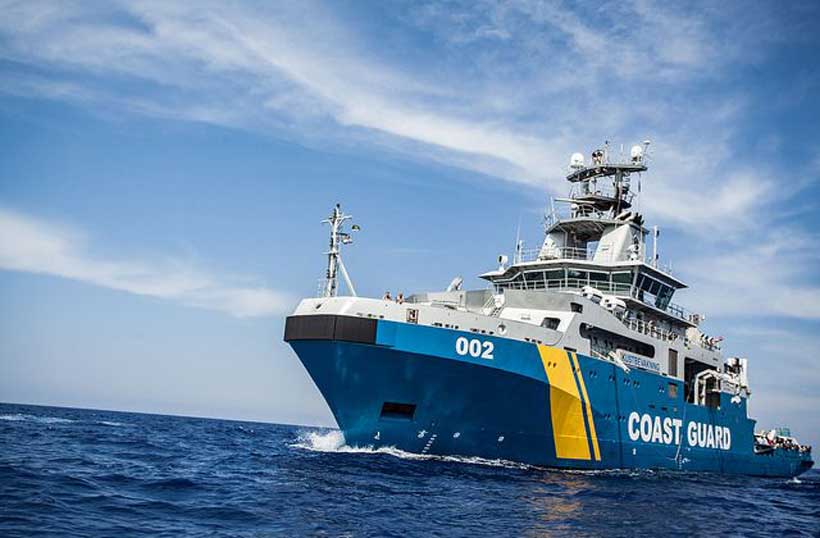 Today, the Council has officially adopted the Commission's proposal to reinforce the European Border and Coast Guard. The European Border and Coast Guard Agency will have a standing corps of 10,000 border guards, a stronger mandate on returns and will also be able to cooperate more closely with non-EU countries, including those beyond the EU's immediate neighbourhood. This will give the Agency the right level of ambition to respond to the challenges facing Europe in managing migration and its external borders.
Welcoming today's final adoption, First Vice-President Frans Timmermans and Commissioner for Home Affairs, Migration and Citizenship Dimitris Avramopoulos said:
"Today the European Union has achieved an ambitious task of transforming the EU border agency, Frontex, into a fully-fledged European Border and Coast Guard. This Agency will be equipped to offer tangible support to Member States to manage the EU's external border – wherever and whenever needed.
From less than 300 border guards on the ground in 2014, the European Border and Coast Guard is now deploying around 1,300 officers and will soon have a 10,000-strong standing corps available for deployment. This is a collective achievement, which would not have been possible without strong political support for a common approach.
The European Border and Coast Guard is now stronger than ever. While Member States will remain responsible for the management of external borders, the standing corps will provide unprecedented operational support on the ground. Its officers will be able to assist national border guards in conducting identity and document checks, with border surveillance and return operations.
The Agency will also provide support beyond the EU's borders. With European Border and Coast Guard officers already deployed in Albania and soon in other Western Balkan countries also, the Agency will be able to cooperate with third countries beyond the EU's immediate neighbourhood.
We have spared no effort to make sure that Member States have the necessary tools to protect their borders and ensure the security of European citizens.
But our work is not yet done. The Commission will now provide its full support to help the Agency quickly take up its new tasks and ensure the standing corps swiftly reaches its full capacity of 10,000 border guards."
Next steps
The European Parliament and the Council will now jointly sign the final text. The text will then be published in the Official Journal of the European Union and the European Border and Coast Guard's reinforced mandate will enter into force 20 days later. The new European Border and Coast Guard standing corps will be ready for deployment from 2021, and will then gradually reach its full capacity of 10,000 border guards.
Background
The European Border and Coast Guard consists of Member States' authorities responsible for border management and return, and of the European Border and Coast Guard Agency. It was established in 2016, building on the existing structures of Frontex, to meet the new challenges and political realities faced by the EU, both as regards migration and internal security. The reliance on voluntary contributions of staff and equipment by Member States has however resulted in persistent gaps affecting the efficiency of the support the European Border and Coast Guard Agency could offer.
In his 2018 State of the Union Address President Juncker announced that the Commission will reinforce the European Border and Coast Guard even further. The objective of this upgrade was to equip the Agency with a standing corps of 10,000 border guards and to provide the agency with its own equipment to allow it to respond to challenges as they arise. The European Parliament and the Council reached a political agreement on the Commission's proposal on 28 March 2019. With the last step completed in the Council today, both institutions have now formally adopted the text.